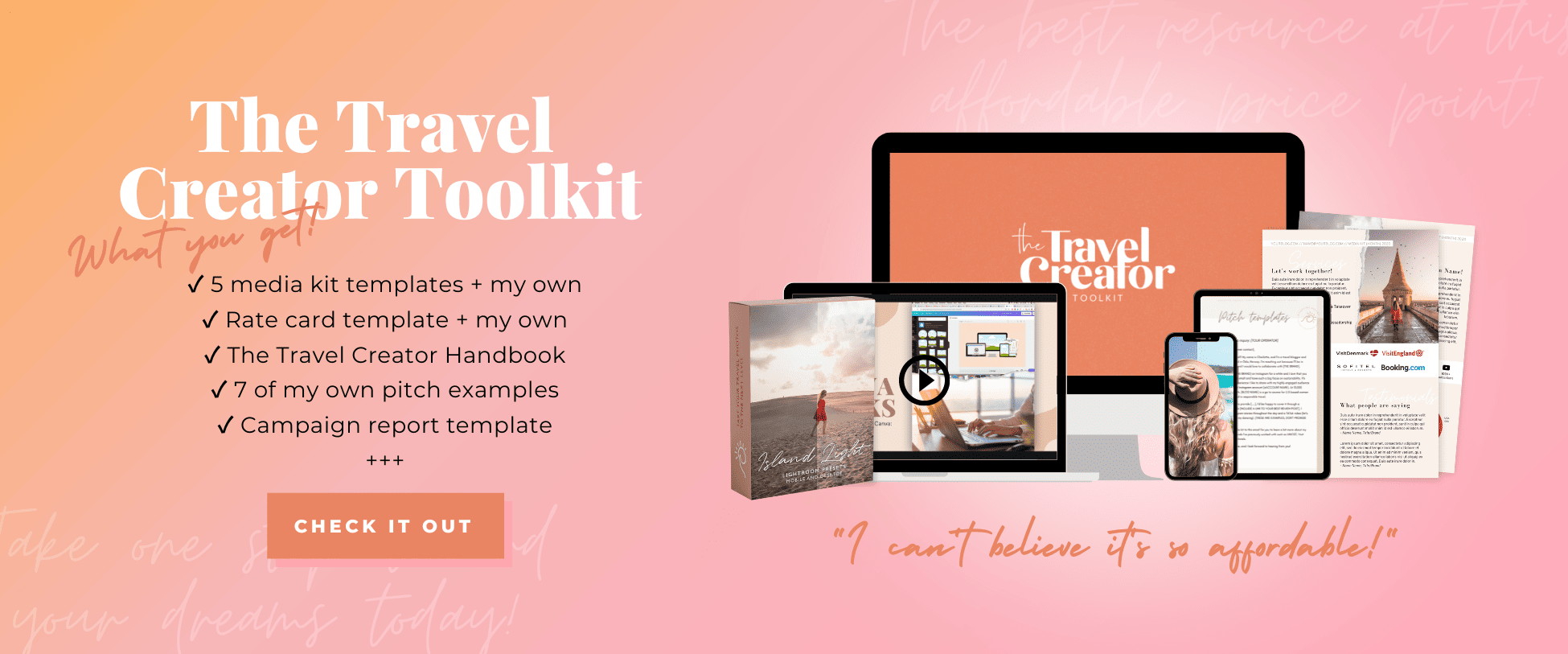 This post may contain affiliate links. I will earn a small commission if you purchase through them, at no extra cost to you.
The one question I get every day from my readers is "what camera do you use?". I always tell them, it's not so much about the camera as it is the lens. The right lens will make a world of difference for your photos.
// This post contains affiliate links
So I know what some of you might be thinking. I don't have hundreds of dollars to spend on a new camera or I don't want to spend hundreds of dollars on a new lens. Well, guess what, you don't have to. Eye-catching quality photos don't necessarily mean expensive equipment. Thanks to clip-on lenses
you can now capture professional looking photos using just your smartphone. Cool right?
Pixter offers two ranges of lenses, four at a lower price point of 29,90 € and four pro lenses for 49,90 €. Thanks to its universal clip-on system Pixter lenses are compatible with both front and back camera on all smartphone brands. And a silicone grip ensures that the surface of your phone is protected.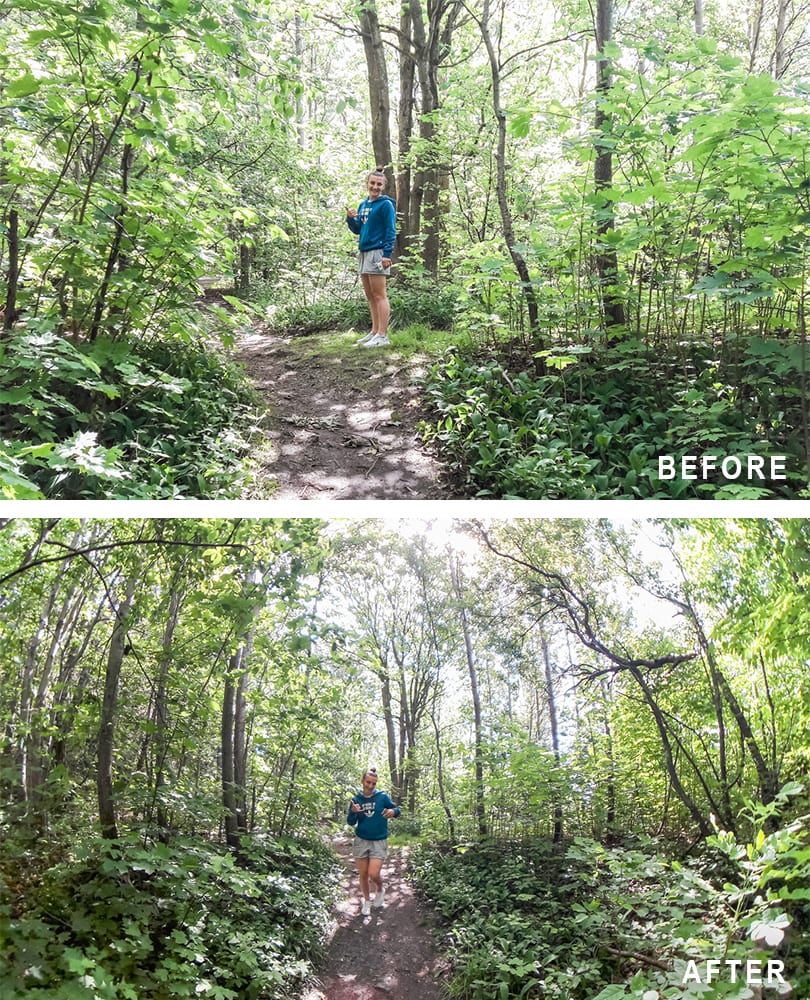 Since I love experimenting with photography I got to try the Super Fisheye Pro lens. It is the largest lens in the Pixter range and is perfect for shooting in restricted places, crowded scenes, landscapes and "selfies" where you want to fit some of the background into the shot. The 235° capture angle and the 6 multilayer lenses give you that distinctive distortion of a Fish-Eye effect without the black circle. In addition to the lens and the clip you get a carry pouch, a cleaning wipe and a lens cover.
I have to be honest. At first, I thought I would have to write a mediocre review. All the photos I shot were super blurry and I could not align the lens properly on the phone. I turned on the camera and looked at the screen while I gently moved the lens back and forth trying to get it in place. It wasn't until my boyfriend said "why don't you just look through the lens to align it" I realized how easy it is to use! I felt pretty stupid having wasted an entire day with my other not so clever technique.
Another tip is to think about where you place your fingers when using the fisheye lens. On all my photos from that first day, there is a finger somewhere in the photo. However, once I was aware of it, it wasn't a problem at all.
My favorite thing about the Super Fisheye Pro is that it makes the photo so much more interesting than a boring old phone shot. Just take a look below. As you can see it also softens the light and I even got a sun flare. If you have seen some of my other photos you know how much I appreciate a good sun flare. I also love how much more of the lush forest you are able to see.
As a blogger, I don't always bother to drag my camera around and I usually end up getting mad at myself for missing out on photo opportunities. I'm kind of a perfectionist so regular phone shots just don't make the cut. Now I don't have to always debate whether or not to bring my camera, I can just bring my Pixter lens which fits perfectly into my pocket or small purse.
I'm super excited to bring this lens on my future travels to see what cool photos I can come up with!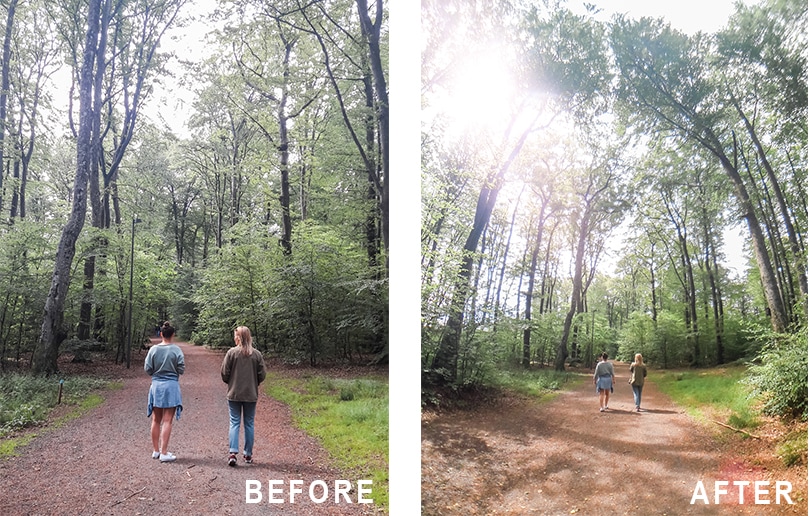 Let's take a look at the three other pro lenses:
Macro Pro is the best macro lens for smartphones you can get. You won't believe the detail it is able to capture. This lens is perfect for close-up shots in nature, like flowers and insects or product photography of small items with intricate details.
The Wide Angle Pro lens is perfect for shooting landscapes and restricted indoor photos thanks to its 5 maximum clarity lenses. I can't tell you how many times I have wanted to get a photo of a cool hotel room but have given up because not my camera nor my phone were able to capture it properly. This lens is perfect for us travel bloggers.
The focal length of approximately 60mm of the Telephoto lens allows you to be 2x closer to the subject being photographed. The best part of this lens is that you can play with the effect to create depth of field on portraits or any close-up photo.
Remember to pin for later 😉