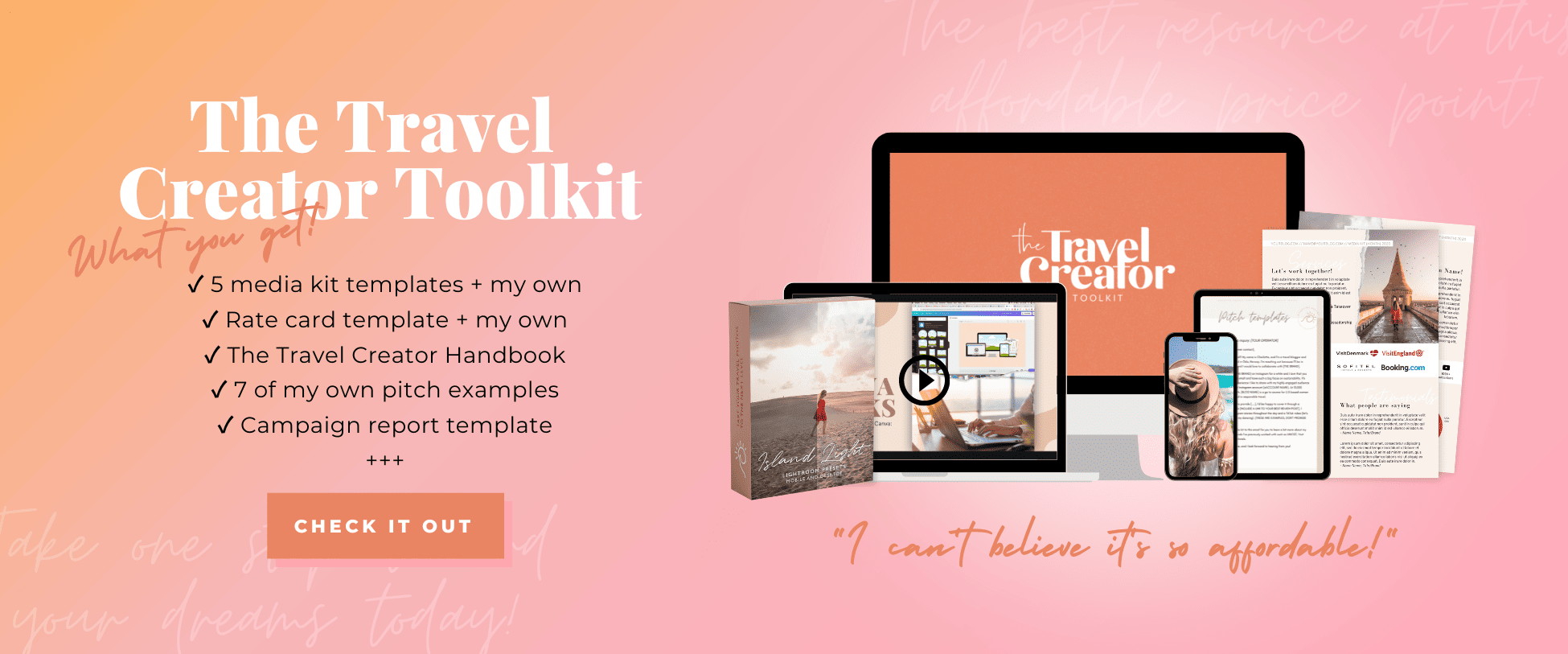 This post may contain affiliate links. I will earn a small commission if you purchase through them, at no extra cost to you.
East Bali was one of the regions I had been looking forward to exploring for a while. I had only visited once before on a day trip to Pura Lempuyang Temple and I loved it. So I don't know why it took me so long to get back here.
The Karangasem Regency is what I would call the "real Bali". Where you can live in the middle of a local village and actually drive around on the backroads for hours without seeing one attraction built only for tourists. So refreshing!
Related post: The ultimate 2 week Bali itinerary + Nusa Lembongan & Penida
Since we only had 10 days in Bali before moving into our house in Lombok, we decided to treat it as a holiday. So this is what most of our days looked like. Some exploring in the morning and a little bit of work in the evening, then just chill time by the pool for the rest of the day. Ulrik also got to fly his new drone quite a bit as the landscape up here is just amazing.
Related post: Kubu Carik Bungalows: One of East Bali's best kept secrets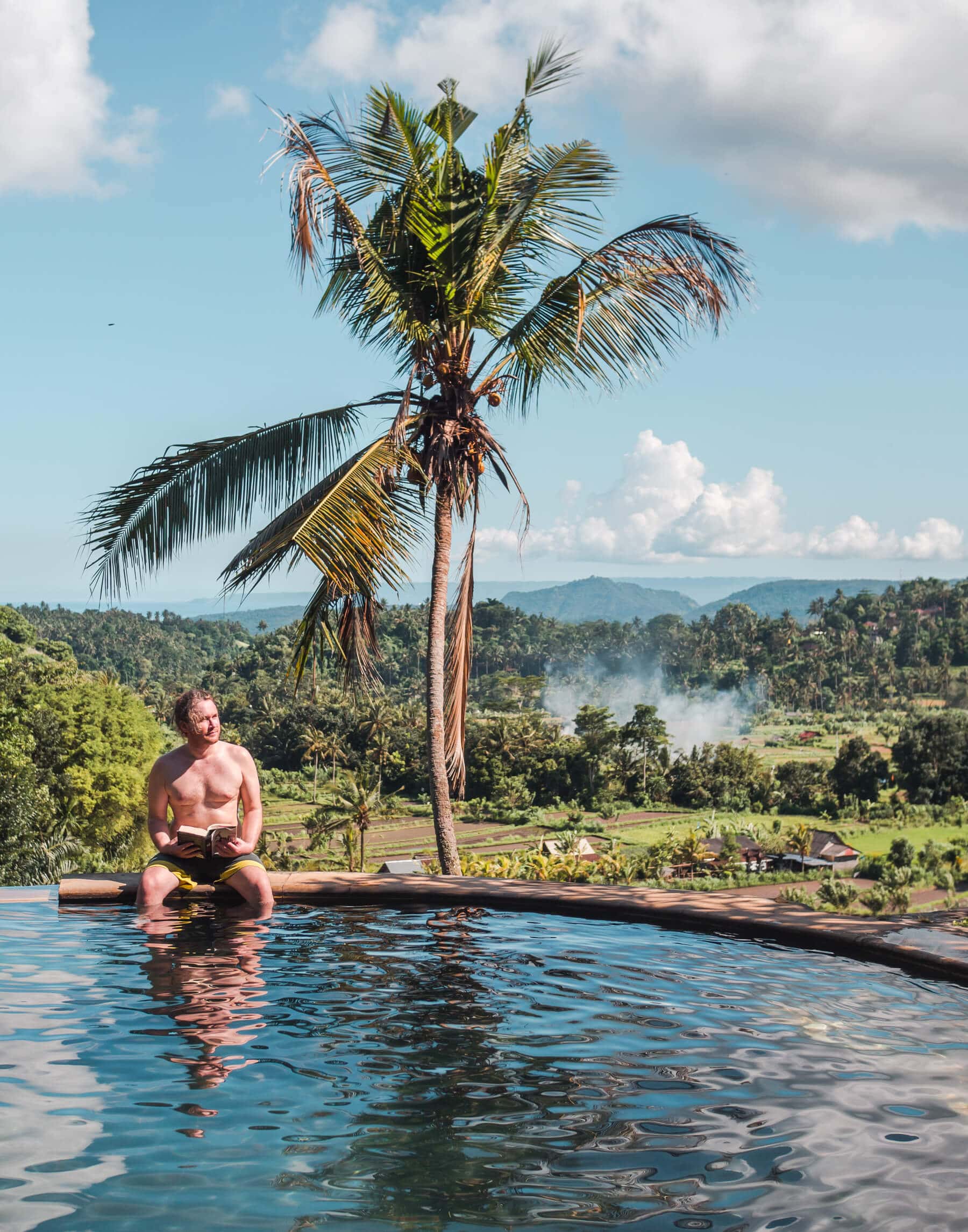 I don't know how many photos I shot of the view from our balcony, probably close to 100. It changed so much throughout the day, this was around one hour before sunset. The farmers were in the middle of rice harvest so all the smoke from burning the leftover straws made the view even more dramatic.
Related post: The 11 most common scams in Bali + How to avoid them!
We drove down to Bukit Cinta two mornings in a row to make sure we got some great photos of Mount Agung. You can read all about where to find the viewpoints and when to go here.
I knew that the volcano has been active ever since the eruptions of 2017, but I didn't expect that much smoke to come out. It was a bit hard to get the smoke to show up on camera, but you can see it if you look closely. I didn't even think there was a chance it would erupt but apparently, it did so the day after we left for Ubud!
After Bukit Cinta, we drove down to Taman Ujung Water Palace. I hadn't done any research on this place beforehand, which is not like me, so I was quite surprised by how big and well maintained the grounds were. It opens its gates at 7 am and we got there 30 minutes later. So we only had to share the garden with a few locals, some gardeners and a flock of large turkeys! Am I the only one who thinks turkeys are scary?
Taman Ujung used to be a Royal Palace just like its sister site of Tirta Gangga. They were both built by the late Raja of Karangasem, so it's no surprise this is one of the most stunning sites in Bali. The vast garden complex consists of several large pools, buildings, intricate bridges and flowers in all shapes and sizes, all set against the majestic Mount Agung in the background. If it hadn't been so hot out, I'm talking 35°c and no wind, I would have walked around for hours.
Related post: Where to stay in Bali: A complete island area guide
After three days of total relaxation, it was time to move on to Ubud. On our way there, we decided to stop at Tukad Cepung Waterfall. I had seen quite a few photos of this place on Instagram but I had no idea it would be this awesome in real life. The waterfall is located inside a cave so you won't have the opportunity to see anything like this very often.
When we first got to the parking lot I was gutted as there was a sea of cars there already. When visiting tourist attractions like this I like to be there as early as possible to avoid the crowds. But Tukad Cepung is a little different because you have to wait for the right time of day for the sun to shine directly into the cave opening. We didn't know exactly when that was so we decided to wing it and got there around 10.30 am. Turns out it was perfect timing.
To get to the main cave you have to walk down a lot of stairs, through a pond/river, under some smaller cascades of water and over slippery rocks. It's not as hard as it sounds but you have to be prepared to get wet. It kind of feels like being in a steam shower. On the positive side, for once I wasn't the only one looking like a drowned rat (excessive sweater here ?).
Not surprisingly there were a lot of people posing and shooting photos under the waterfall when we got there. So I didn't have high hopes of getting any good photos. For those of you who don't know me, I'm not the most patient person out there. But luckily for me, Ulrik is the complete opposite, so he insisted that we should wait and see. And as luck would have it, after about 15 minutes, everyone cleared out and I ran into position. Well, at least as fast as it's possible to run in water while wearing flip flops.
After so many years of traveling around Bali, I think this has to be one of the top experiences and one of my favorite travel photos so far!
Related post: Bali Budget Breakdown: How much do two weeks in Bali cost?
You can find the other Island Life posts here:
Island Life #1 – We're moving back to Indonesia
Island Life #3 – Markets & magical moments in Ubud
Island Life 04: Living in Lombok + House tour
---
Today is the perfect day to start living your dreams!
Pin me 😀