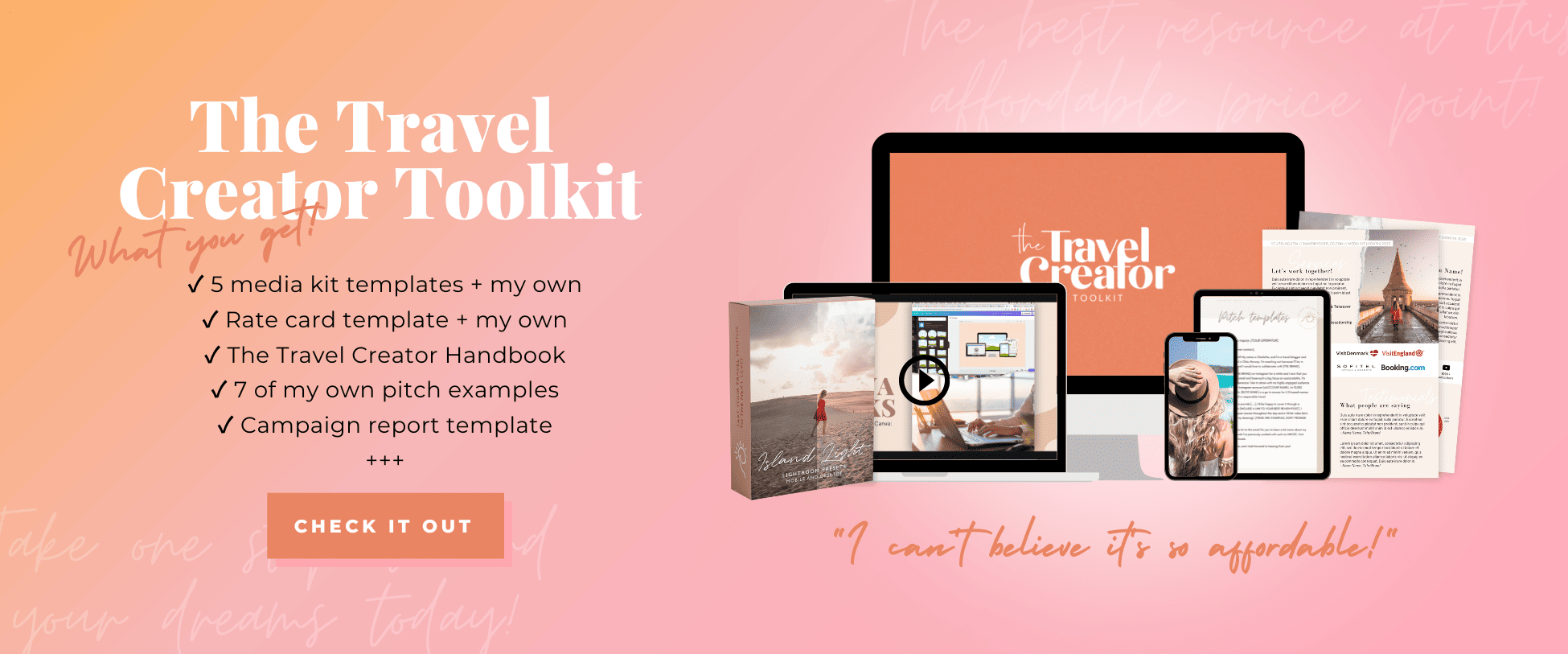 This post contains affiliate links. I will earn a small commission if you purchase through them, at no extra cost to you.
Ubud, also known as the cultural heart of Bali, is one of those places that can't quite be described with words. It's crazy and loud but at the same time relaxing and peaceful. I love the feeling I get when I'm in Ubud, although I can't quite put my finger on what that feeling is exactly. I've been coming here since before Julia Roberts went on her Eat, Pray, Love journey. And although the little jungle village has become much busier since then, that magical atmosphere still remains.
You should also check out: The ultimate two week Bali itinerary + Lembongan & Penida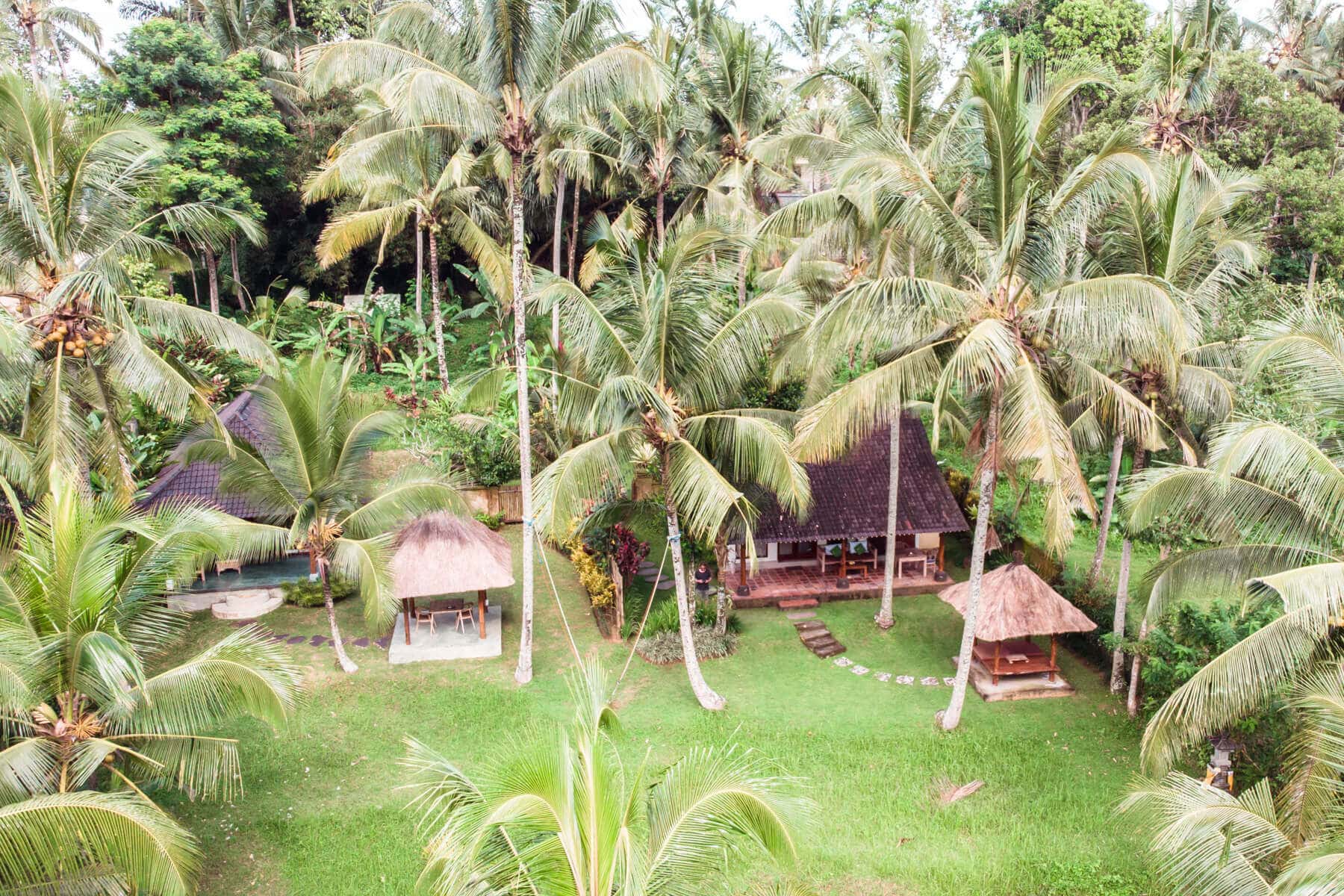 Green House Ubud
Although I love Ubud we didn't originally plan on going back there this time. It was this little house in the rice fields on the outskirts of town that chose for us. I was looking through Airbnb for some inspiration and randomly stumbled upon the listing for Green House Ubud. I love to discover new places that way. I see one photo of an interesting place or a cool house and then I base the trip around that.
As you can see in Ulrik's drone photo above, there are two bungalows on the property. We rented the one the right and we couldn't have been happier with our stay. The bungalows are light and bright, super clean and the semi-outdoor bathroom is such a nice feature. Waking up to that view of the lush green rice fields every morning was so amazing. And there was even a swing in the garden. But the best part was, we almost didn't see any bugs!
The two bungalows are set at the back of a traditional Balinese compound (multi-generational home). The family was very nice and even though we couldn't quite understand each other they were always smiling and made us feel very welcome.
Related post: Where to stay in Bali – the complete island area guide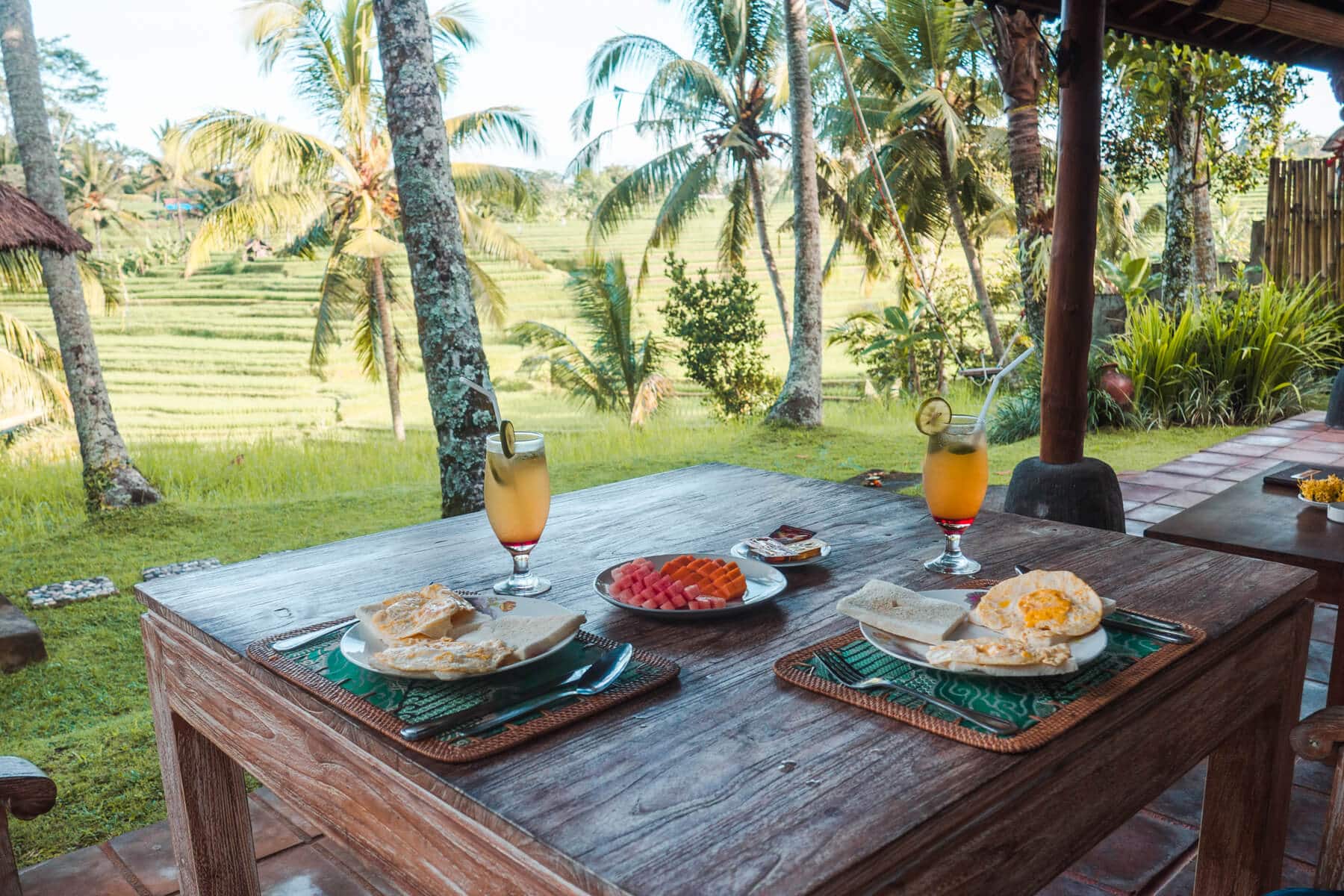 Ubud Art Market
On our first morning back in Ubud, I was in the mood for a major shopping spree. Lucky for me, Ubud Art Market, which is located opposite the Royal Palace, is nothing short of a shopaholics dream. What started as a place for local artisans to showcase and sell their handicrafts has since turned into a haven for lovers of all things bohemian/coastal interior decor. Throw in a sea of colorful dresses, rattan bags and some cute cafés and you have arguably Bali's best market.
I had already been here once before, but I gotta say, they've stepped it up a notch since then. It definitely made me regret starting the trip out with two full suitcases bursting at the seams. I mean, look at those macrame wall hangers and all those bags. I was drooling the whole time and Ulrik had to reel me in more than once.
We got to the market around 9 am, just as the last few vendors finished setting up their stalls and before the crowds started rolling in. After browsing the market for about an hour I decided on the items you can see on the bed below. It set me back around 1.3 million Rp. which sounds scary but is only around $90.
Don't be afraid to bargain in Bali. Often the vendors will even tell you to do so; "It cost 500 thousand, now you say something. Maybe 300". And if the price is way too high, to begin with, I just say "no thank you" and walk away. Which often results in the price reducing significantly very fast. Of course, it is important to leave them with a bit of meat on the bone, however, I don't feel that bad anymore bargaining at markets like this. They have a sea of tourists come through every day and some of the prices are higher than what I would expect even in Norway.
For a complete guide to Ubud Art Market click here
If you're going to Ubud you should also check out one of the Periplus book stores. I'm not much of a reader myself but their selection of coffee table books are great. Again, damn me for not packing lighter for once! I didn't go completely empty-handed though. I picked up the cutest sudoku book ever and some brain puzzles to keep the upstairs working between all the photoshoots and café visits.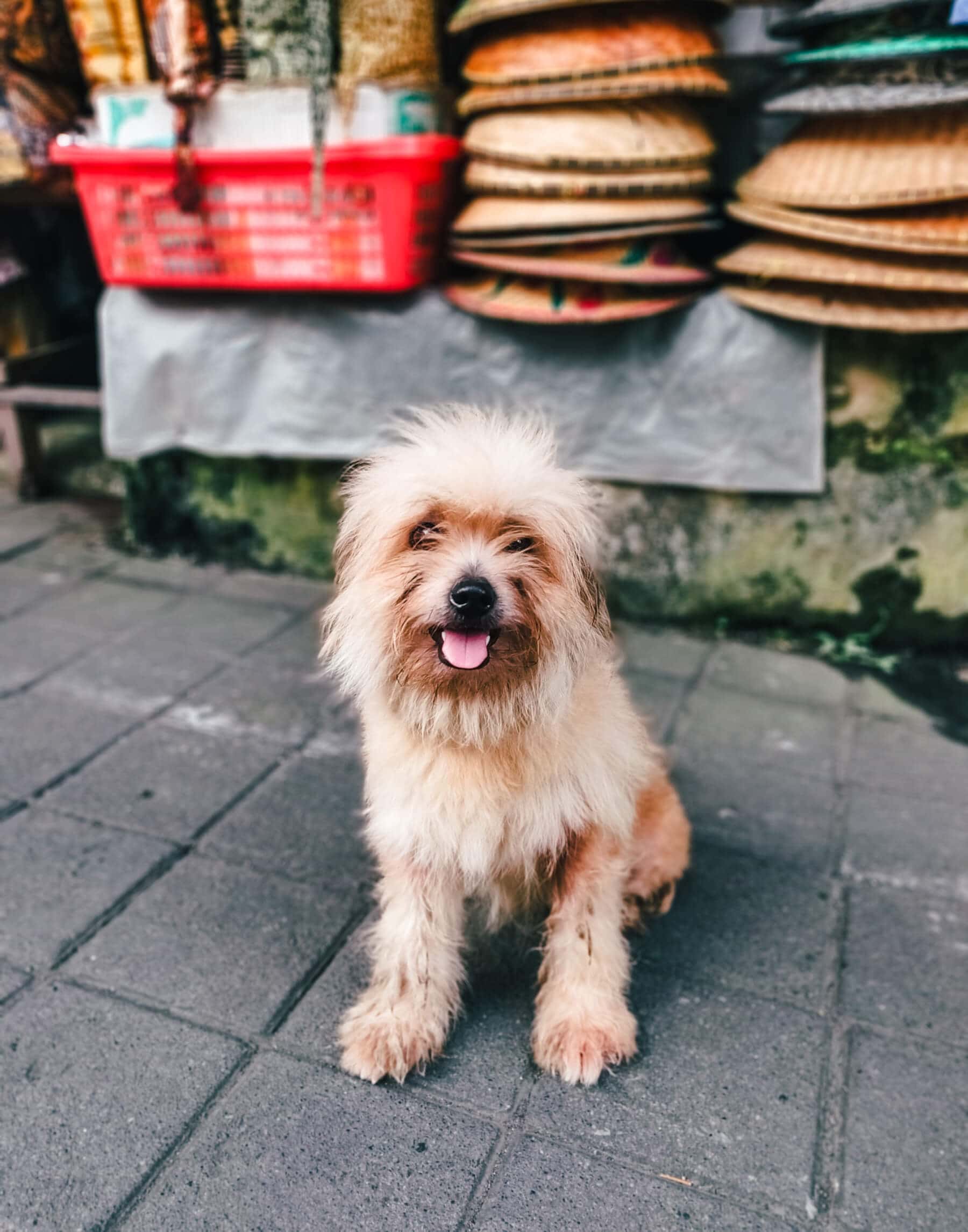 Have you seen anything cuter? I think I have more dog photos from this trip than of anything else. Not really a surprise tho. No matter where we go I always seem to make friends with the stray dogs. Especially in places like this where dogs are often looked at and treated like rats. Luckily Ulrik is a dog lover just like me, so he doesn't mind stopping to feed the poor dogs living along the side of the road or that out scooter stink from keeping dog food in the seat in over 35-degree heat.
After perusing the market stalls and cuddling with the dogs all morning, we stopped at Cantina Taco Bar for a little Mexican fix. I had the jackfruit tacos and Ulrik went for the pork. It was super fresh and delicious so I can definitely recommend this place. When jackfruit is cooked right it actually looks and kind of tastes like pulled pork. Such a good way to cut down on your meat intake and get some more veggies in at the same time!
You might also like: My two all-time favorite Bali restaurants!
Then we visited the impressive Saraswati Temple for the first time. The temple complex, sometimes also referred to as the "Water Palace," is dedicated to Hindu Goddess Saraswati, the Goddess of knowledge, music, art, wisdom and learning. Look at that intricate stonework and those large, pink Lotus flowers are so beautiful they almost don't look real. Definitely fit for a Goddess!
Related post: Gunung Kawi – The one Bali temple you have to see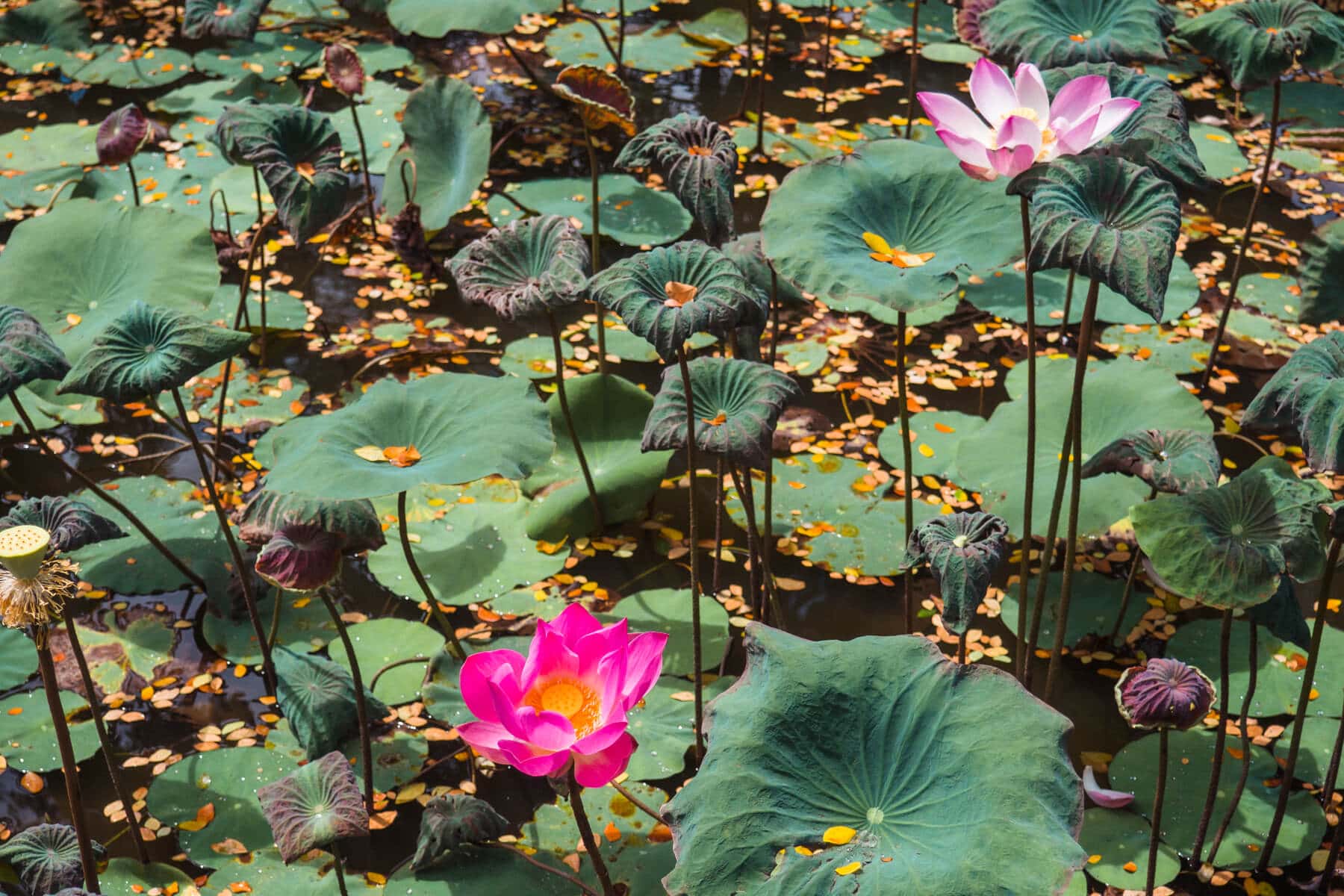 Another delicious meal at The Shed Bali which just opened a new, super cool restaurant in Sebali on the outskirts of Ubud. I had the grilled halloumi cheese with eggplant puree and pita bread. Super tasty!
And then on our last day in Ubud for now, we finally made it back to Tegalalang Rice Terraces. Although this is one of the most visited places in all of Bali we wanted to go back to experience it without all the mistakes we made did last time. Like arriving in the middle of the day, losing our scooter key and only exploring the most crowded parts of the terraces.
I'm working on updating my Tegalalang Guide with current information and directions to this spot which in my mind is the most beautiful area in Tegalalang. But before that, I'm posting an updated Bali island guide. I believe this was the first post I ever wrote, so it was in desperate need of some TLC. Check back this weekend for that one!
You might also like: Tegalalang Rice Terrace – Where to get the best photos
Now I'm off on a dinner date with Ulrik who just got in the door from surfing. He has been gone for hours, so hopefully, he will stay awake for the entire meal.
---
You can find the other Island Life articles here:
Island Life #1 – We're moving back to Indonesia
Island Life #2 – Exploring East Bali
Island Life #4: Living in Lombok + House tour
---
Have you been to Ubud? What was your experience like?
Pin me, please!