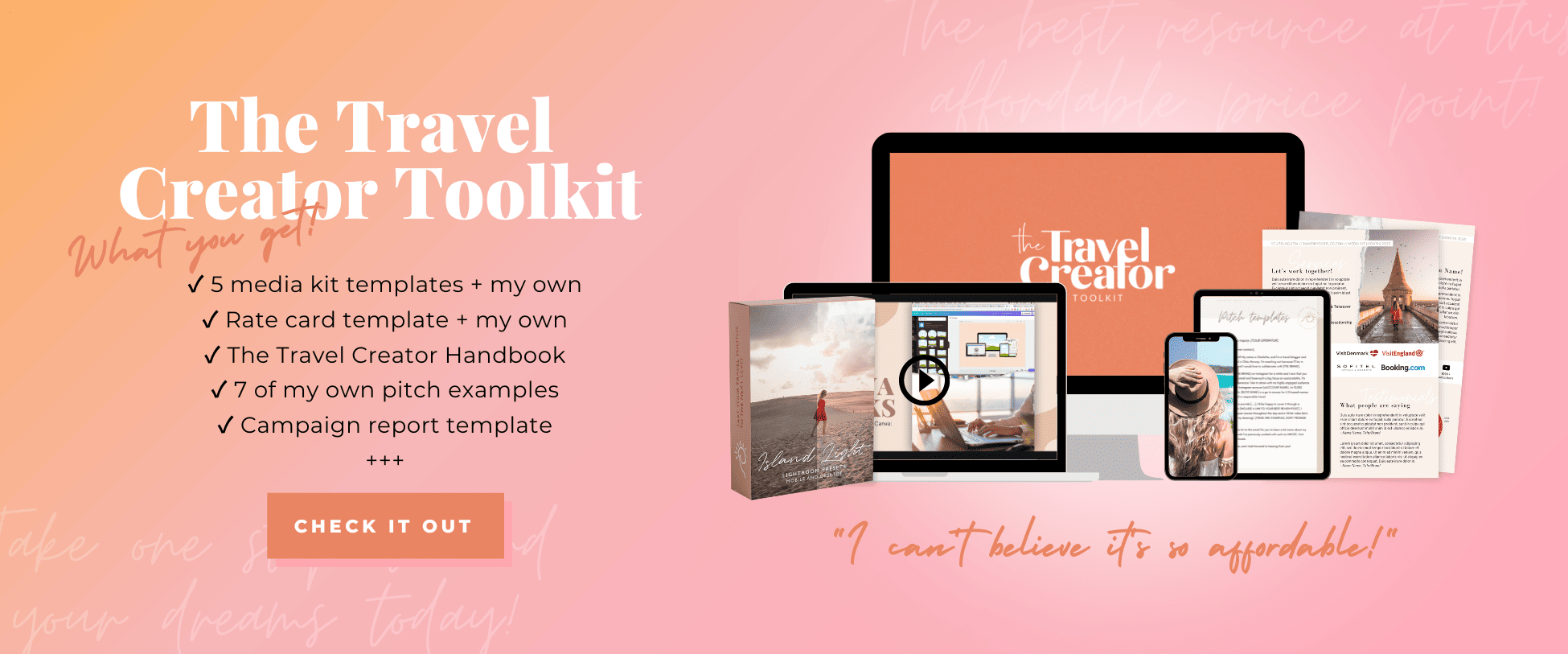 This post contains affiliate links. I will earn a small commission if you purchase through them, at no extra cost to you.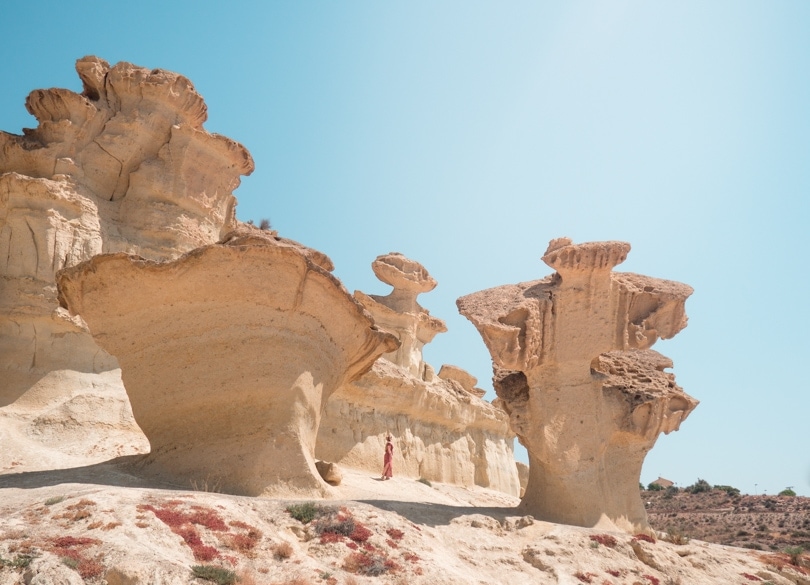 It's that time again, another great year of travel has already passed by. It seems like it was only a couple of months ago I wrote my 2016 round-up with so many expectations for 2017. It's scary how fast the time flies when you're doing something you love! But wow what a great year it was!
In 2017 I visited 25 cities, 4 islands and 9 countries all while splitting my time between Poland and Norway for the first six months. I managed to get on over 30 flights even though I'm terrified of flying. So I'm quite proud of myself for doing that. You can read more about how I cope with my fear here.
I finally pursued a dream I've had for years now and "moved" to Bali to work on my business full-time. My plan was to stay for at least two months and then get a visa extension if I felt like it when the visa period was up. But only a month into my move I got really sick and spent two looong weeks in bed with a high fever, nausea and a super sore throat. I had no energy to go and get food so I lived off the noodles and bananas I had stocked up on prior to getting sick.
It wasn't until the staff at the apartment building I stayed in started insisting that I go to the hospital I decided to go home. After hearing a few horror stories, I was terrified of ending up in hospital in Bali alone. And to be honest, at that point, I was feeling quite sorry for myself. All I wanted was for my mum to bring me toast and ice tea like she usually does when I'm sick (yes I am 27 years old) ?
The journey home was one of the most exhausting ordeals I've ever been through and I can only remember glimpses of it. At one point I was laying on the floor of the airport in Qatar and people came over to me with pillows and blankets asking if I was ok, so I must have looked pretty out of it. After 40 hours of travel I finally got home to Norway and slept for about 20 hours I think. For a couple of days, I was so happy to be home, but it didn't take long before I started regretting leaving Bali and missing a blogger meetup I had been looking forward to for a long time. So I might have to give my dream another shot this year!
In June my boyfriend finished medical school and moved back to Norway full-time, which after six years was very bittersweet. I loved our time in Kraków, especially the affordable food and beautiful Medieval architecture. Kraków was the perfect base from which to explore Europe with several low-cost airlines operating almost every day to over 15 destinations. We were spoiled for choice, so that will be sorely missed! But on the other hand, it's super nice to finally be able to share a home that is both of ours for the first time (nine years later).
As for the actual blogging side of things I was very lazy this year. I might be the slowest writer in the history, so let's just say I did not meet my goal of 4 blog posts a month. But I did put a lot of effort into my social media and managed to grow my Instagram from about 3k to 20k in just under four months. *Patting myself on the back* Which led to quite a few brand partnerships and some exciting upcoming projects, so the plan this year is to do the same for my blog!
Below you can see my 11 favorite photos of 2017. Thank you to my boyfriend for always being so patient and taking my directions when we are out shooting photos. Most people would tell me to fu** off I think. Haha. And thank you to my father for the photo from Cartagena in Spain and my mother for the one from Thailand. I'm slowly but surely turning my parents into travel lovers. In a couple of months, I'm bringing my mum to Bali to show her what I like to call my "third home". (My second home is our family apartment in Spain by the way.) I can't wait!
1. Nusa Penida, Indonesia – Driving from Crystal Cove back to the stunning hotel we stayed at called Bintang Bungalows.
2. Yeh Hoo Waterfall close to Jatiluwih Rice Terraces in Bali, Indonesia
3. Balangan Beach on the Bukit Peninsula in Bali, Indonesia
4. Kjærra Fossepark in Lardal, Norway. With Peik, my boyfriends family dog whom unfortunately passed away this year.
5. Having a gelato in the Navigli area of Milano, Italy. Don't know why I love this photo so much. Maybe because it reminds me of the countless gelatos I had in Italy, or the beautiful lighting or the fact that I for once managed to hold something in a photo without my hand looking like a ginormous, awkward claw.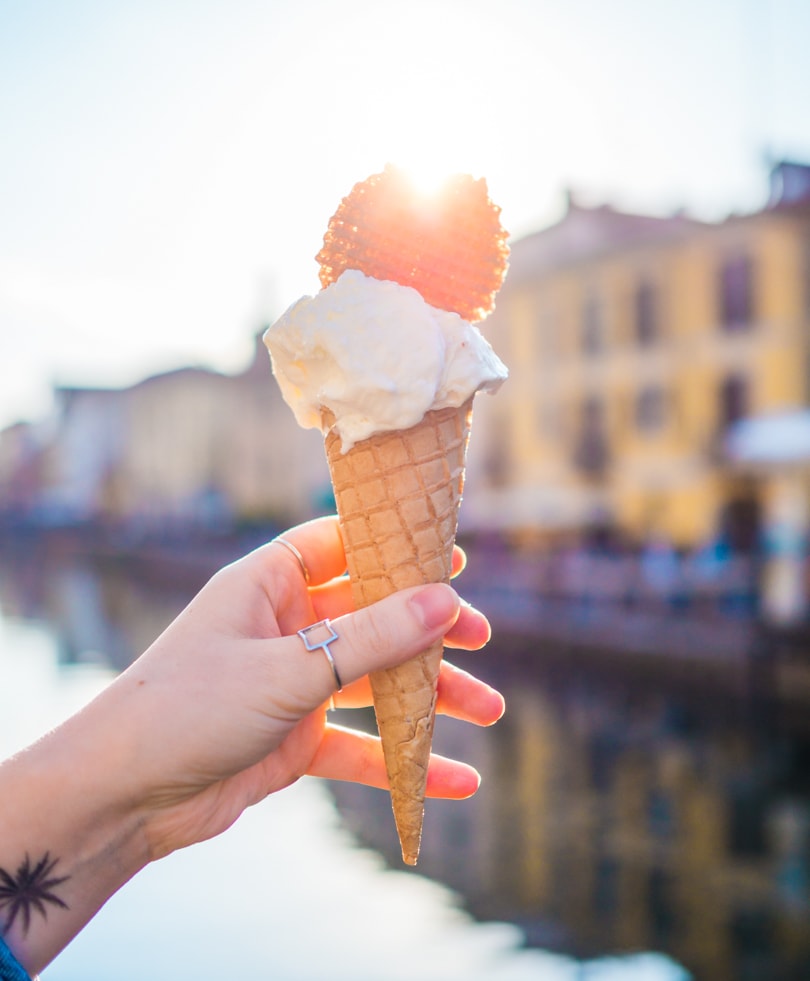 6. View of the beautiful Książ Castle in Wałbrzych, Poland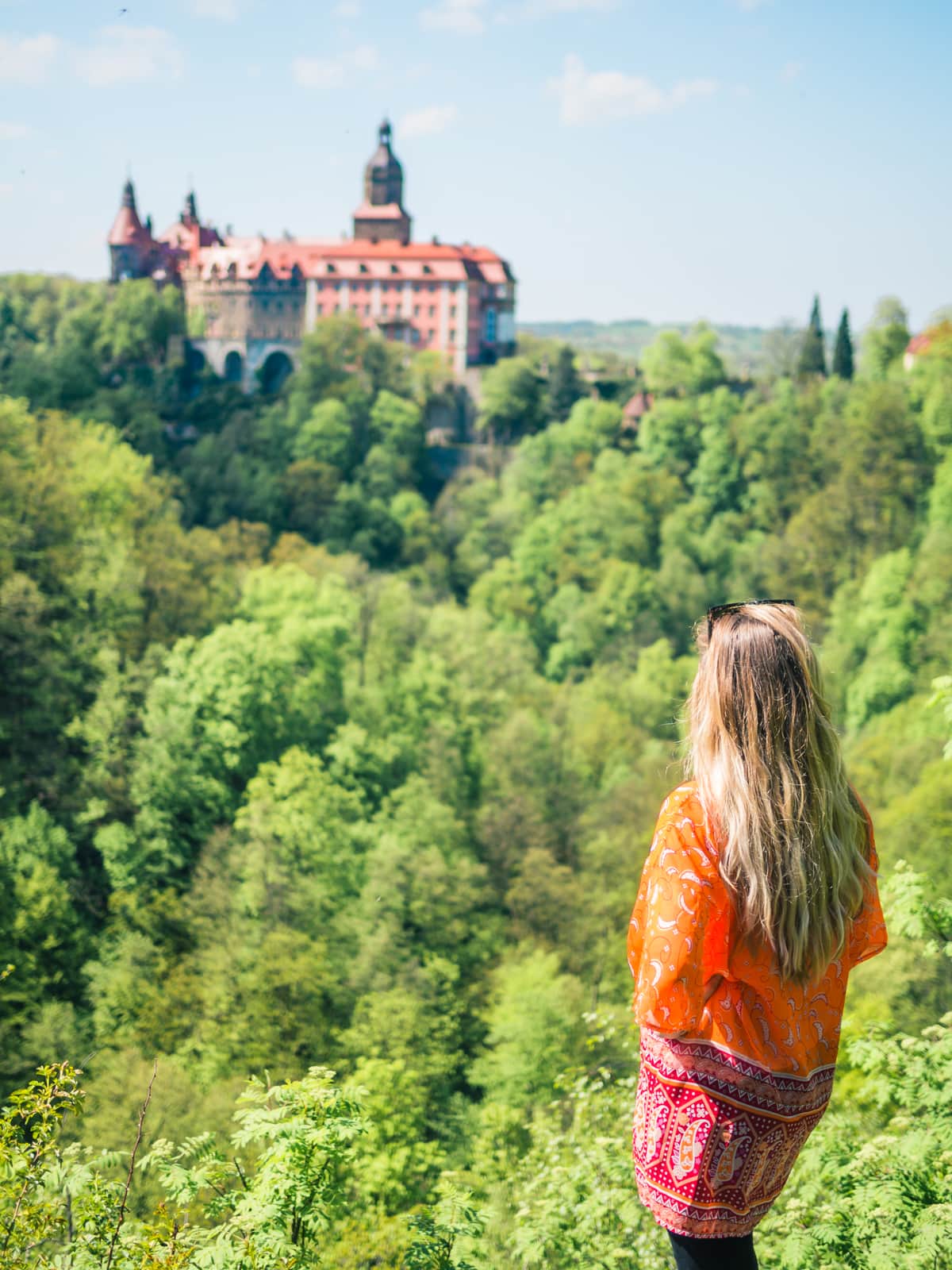 7. Ciudad Encantada de Bolnuevo (which translates to Enchanted City) in Mazarrón, Murcia, Spain
8. Early morning at Wat Pho Temple in Bangkok, Thailand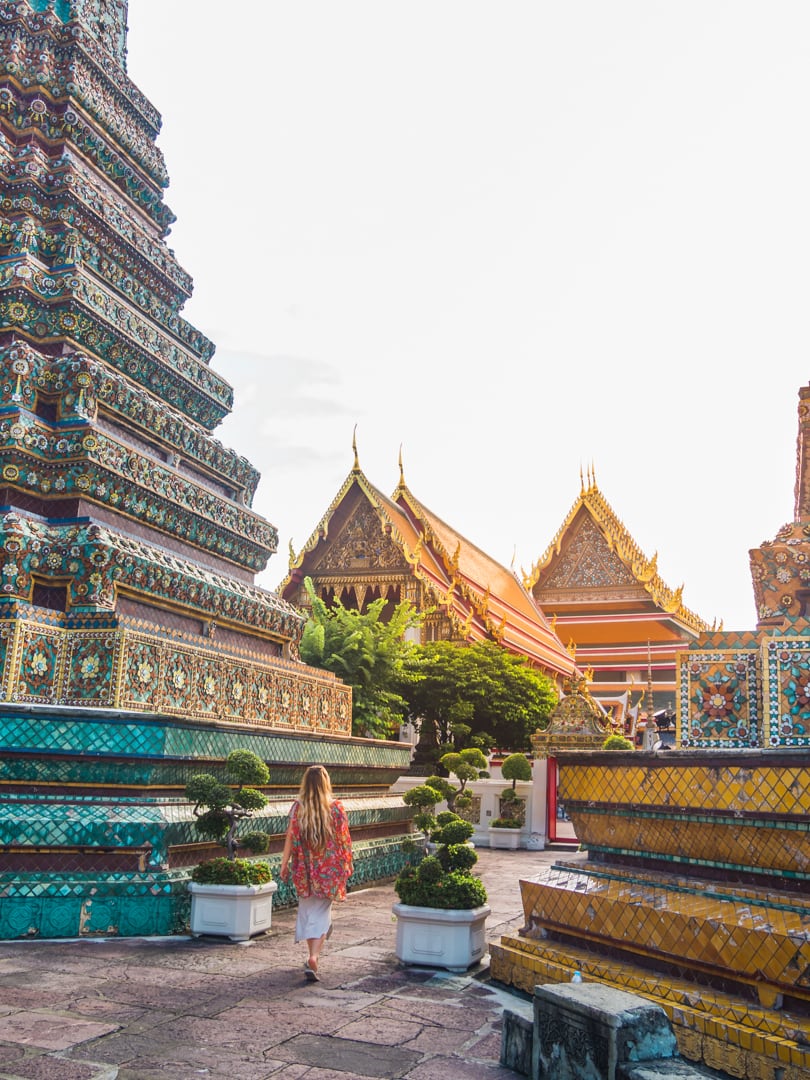 9. View from the old Stone Bridge in Skopje, Macedonia. Note to self, in future photos don't place your white arm closest to the camera ?
10. Flydalsjuvet in Geiranger, Norway
11. Batería de Castillitos outside Cartagena in Murcia, Spain
What was your favorite destination of 2017? Comment below, I would love to know 😀