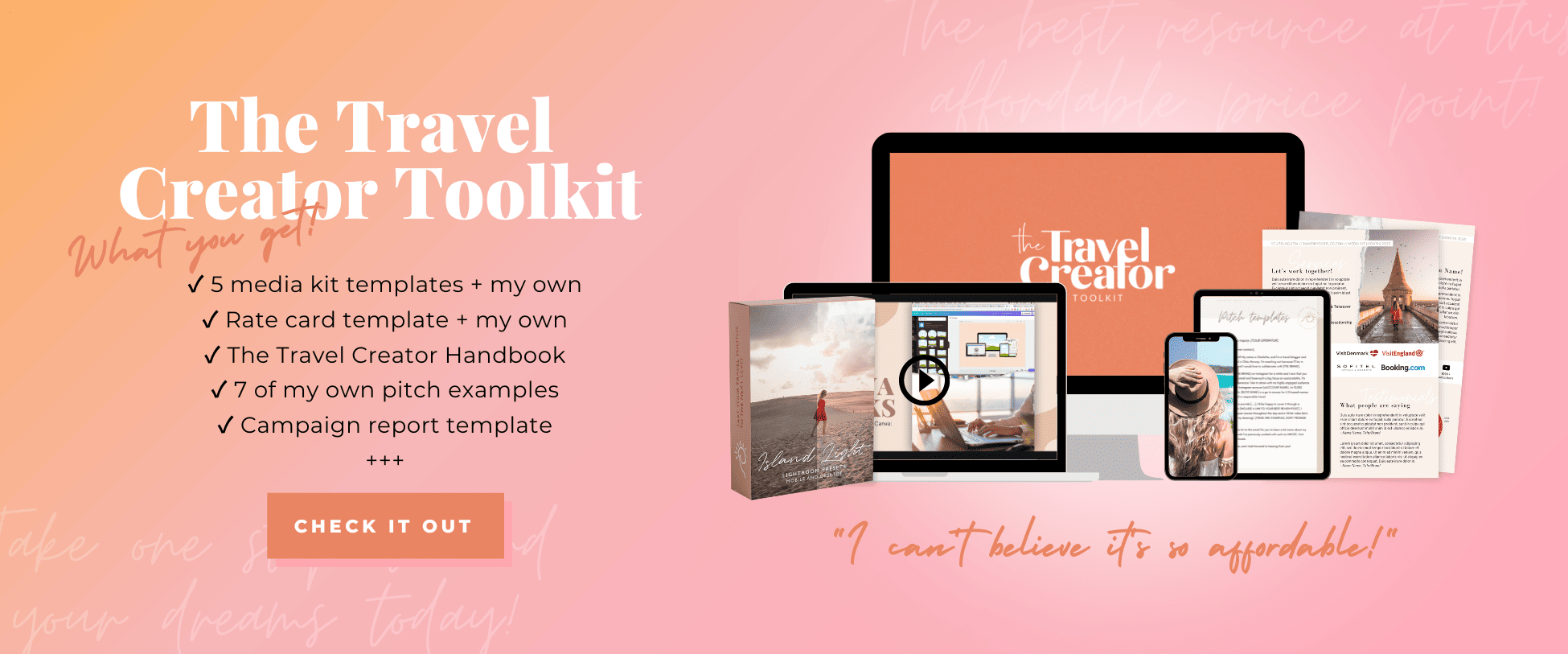 This post contains affiliate links. I will earn a small commission if you purchase through them, at no extra cost to you.
Are you looking for the best hashtags to use for your Norway travel photos on Instagram? Here's a list of over 50 hashtags and feature accounts that will help get you noticed!
Instagram is one of the most important platforms for travel bloggers and photographers to share their work. After my blog, Instagram is where I earn the most money and often where brands and destinations find me. One of the keys to growing your account is consistency. And having lists of hashtags for different destinations and occasions saved will give you one less excuse for not posting. Trust me, I'm the queen of procrastination, so having everything I need just a click away means that I have no reason to postpone posting.
It's the hashtags that allow your photos to get in front of people that aren't already following you. Despite what some people say, hashtags are not dead, it's just harder than it used to be to get noticed. And that is why having a proper hashtag strategy in place is so important!
I highly recommend using Planoly or Preview App to save these. Both apps allow you to plan the look of your Instagram feed, prepare captions, schedule posts and save hashtag lists all in one place. You can easily name the lists and then just copy and paste when you're ready to post on Instagram.
Related post: How I edit my travel photos + free Lightroom preset
Many of these hashtags are used by feature accounts to find photos to share. Some accounts prefer that you use their hashtag and some prefer that you tag them in the photo or caption.
You can add up to 30 hashtags per post and I like to use what I call the 5/10 strategy:
5 specific hashtags that describe the photo and exact location.
10 hashtags that are more general to the city and country – Try to include at least 2 or 3 that have under 100.000 posts.
5 generic travel hashtags – It's very hard to get noticed when using these but if you do, it will explode your engagement.
10 travel hashtags related to your niche (mine are blogging, female & budget travel) – Try to include at least 2 or 3 that have under 100.000 posts.
Here's an example of what my hashtags would look like for the two photos above:
#grünerløkka #blaaoslo #blåoslo #oslostreetart #løkka
#visitoslo #mittoslo #oslove #oslogram #streetsofoslo #whereinoslo #oslobilder #visitnorway #bestofnorway #dreamchasersnorway
#travelinspo #livingthedream #travelgram #passionpassport #travelgoals
#budgettraveler #girlsborntotravel #girlaroundworld #darlingescapes #dametraveler #sheisnotlost #wearetravelgirls #journeyofgirls #wanderwomen #femaletravelbloggers
Related post: The ultimate Norway bucket list: top 200 awesome things to do!
#visitnorway #discovernorway #bestofnorway #thebestofnorway #dreamynorway #dreamchasersnorway #norwaylove #highlightsnorway #ilovenorway #norwayraw #norway2day #norwaypng #norwaysworld #nortrip #landscapesofnorway #norwaynature #norway_photolovers #norway4me #lifeinnorway #norway2inspire #mittnorge #norgebilder #norgebilderno #norgerundt #norgenorway #norgejpg #utno #norgefoto #norgeimitthjerte #opplevnorge #norge #utpåtur
Specific destinations
Oslo: #visitoslo #mittoslo #oslove #iloveoslo #oslolove #oslogram #streetsofoslo #whereinoslo #osloby #oslobilder #opplevoslo #diggeroslo #visitgreateroslo (for the area surrounding Oslo – Asker & Bærum, Follo and Romerike)
Fjords: #fjordnorway #norwegianfjords #fjordsofnorway
Northern Norway: #northernnorway #mittnordnorge #ig_nordnorge #nordnorge #tromsolove #visittromso
Lofoten: #visitlofoten #lofoten #lofoteninfo #lofotenislands #lofotenonly
Western Norway: #mittvestland #visitbergen #bergen_by #bergenby #mittbergen #visithaugesund #visitalesund
Southern Norway: #typisksorlandet #visitsørlandet #sorlandetno #mittsørland #sørlandsidyll #visitvestfold #visittelemark #regionstavanger #stavangerturistforening
Related post: 47 fun & fascinating facts about Norway: I bet you didn't know that…
Norway Instagram feature accounts to tag
Firstly, what the hell is a feature account anyway? Whether they are called feature accounts or 'repost' pages, these Instagram accounts 'curate' the best in their niche and select the best photographs on their feed. Think of them like a best of photo album for the industry.
Tagging popular accounts that repost photos is a great way to get in front of a larger audience. These feature accounts have definitely helped me grow my following on @charlotte.dovle. Like when Visit Oslo shared one of my photos last summer I gained around 100 new followers. This isn't amazing in itself but my overall engagement also grew which means that I have more leverage when working with brands.
As with the hashtags, most larger cities and counties have their own account where they mainly feature other people's photos. So if you're visiting a place I haven't mentioned, do some quick research on Instagram before your trip and add them to the list. The accounts I've included below are especially active and I've previously been featured on several of them.
@dreamchasersnorway @visitnorway @norway @norge.norway @norgebilder.no @norway.jpg @norge.raw @northernnorway @visitoslo @oslobilder @lofoten @lofotenislands @lofoteninfo @visitbergen @visitalesund @visittromso
Related post: 20+ useful words & phrases in Norwegian for travelers
---
Remember to pin for later 😀