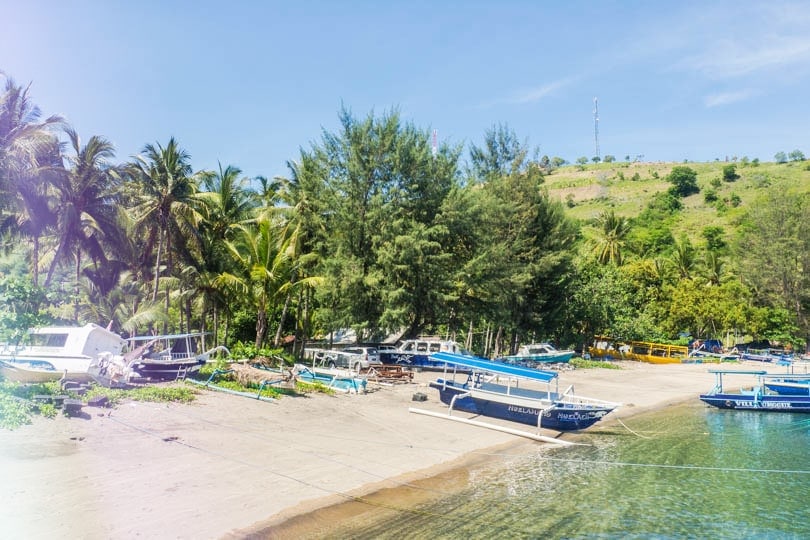 Lombok is only a short 18-minute flight away from neighboring island Bali, but it couldn't be more different. If you're tired of Bali's traffic jams, huge hotel complexes and crowds of other tourists everywhere, take some time out in Lombok. I've come to love the island, especially in low season, so I thought I'd share my top five things to do in Lombok with you guys.
I would recommend being based out of the south part of the island, as Senggigi isn't that great in my eyes. The Kuta area is the most developed part of the south coast, with a growing number of accommodation, restaurants and bars. But don't worry, it doesn't share any similarities with Bali's Kuta other than the name. You won't see anyone raging around wearing Bintang tank tops high on Magic Mushrooms in this Kuta, at least I haven't yet. Read more about the paradise that is south Lombok here.
// Contains affiliate links
1. Explore on two wheels
My favorite thing to do is to just drive around the south part of the island on a scooter and see where I end up. By doing this we found many places we hadn't heard of and wouldn't have experienced otherwise. Like a "secret" beach we had all to ourselves, with only a small path leading to it through the bush. South Lombok is the perfect place to do so, as the traffic is not as crazy as on many of the other islands. Most roads are narrow but quite good, though some parts are very steep. If you're not super confident on the scooter be sure to get back to your area before the sun is gone, as there aren't many streetlights in the jungle. Scooter hire is usually 50k a day.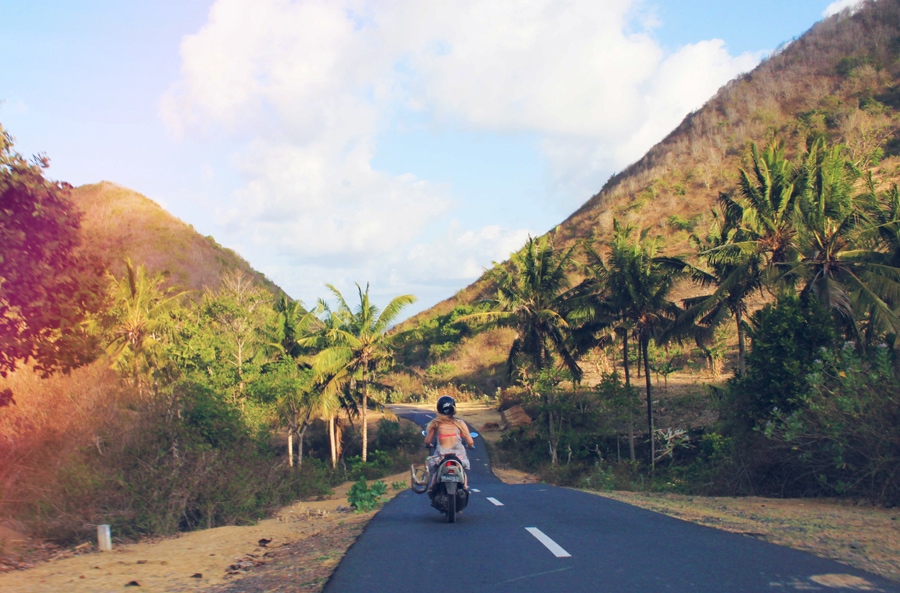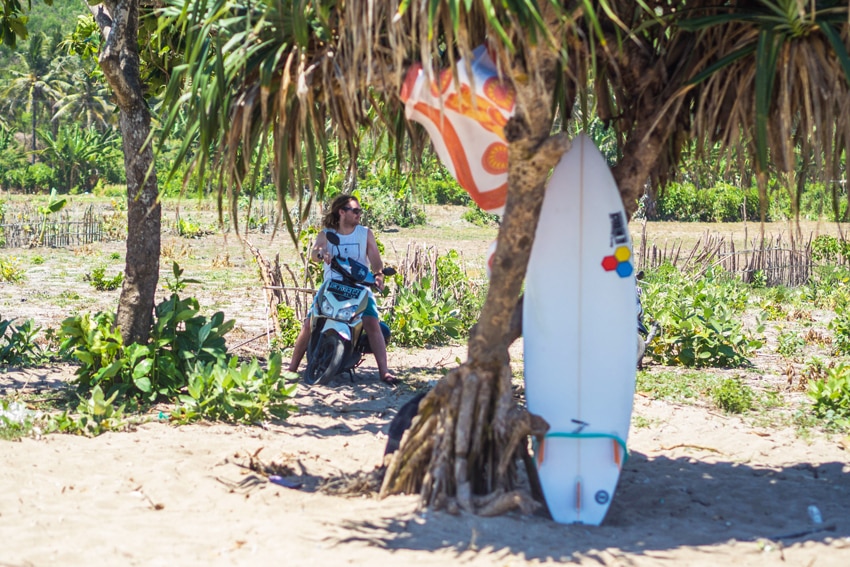 ---
If you'd like to explore Bali and Lombok but don't want to plan it all yourself, check out one of these amazing tours! 
---
2. Go beach-hopping
With an abundance of beautiful coves and bays, Lombok is a haven for beach lovers. Pick and choose which one you like best, as they are all lined up along the south coast. When we first came to the island, we easily saw five beaches the first day to see which ones we wanted to go back to and spend a little more time at. I wrote about my favorite beaches Tanjung Aan and Mawun in the previous post. A different and more remote beach called Tangsi "Pink" Beach, can be found southeast on the island. The sand is made out of coral, which gives it the famous pink color. You should probably hire a driver if you want to see it, as the drive out on old roads is quite difficult.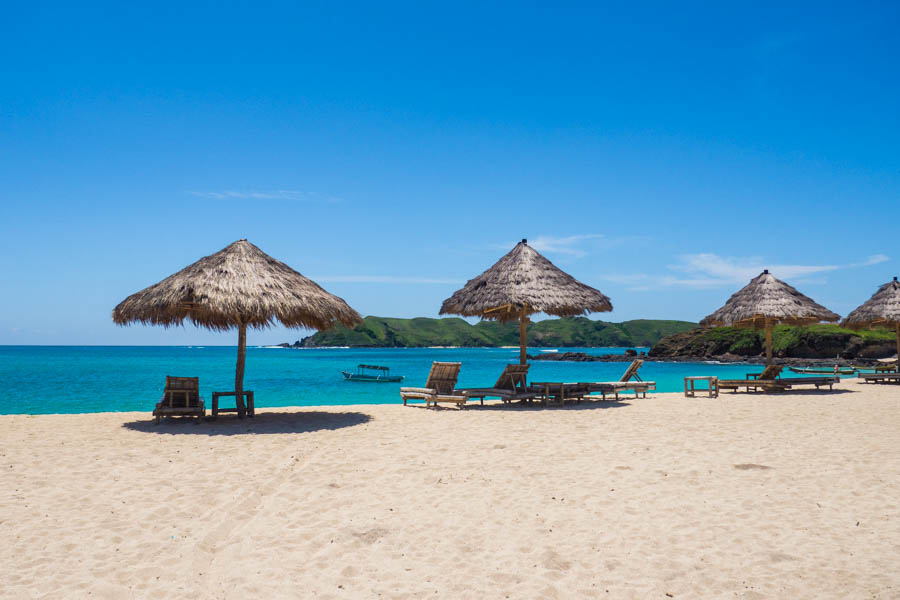 Related post: hotels and restaurants in south Lombok!
3. Nature
The beauty of Lombok isn't just in the coastline, go inland and you'll find a lot of gems and even fewer tourists. Guided trekking tours to Mount Rinjani is sold by every tour operator at Lombok and the Gili Islands. At 3.726 m, Rinjani is the second highest Volcano in Indonesia, so this trek isn't for the faint of heart. There are different packages to choose from, depending on your physical and mental strength. The 3 days 2 nights package costing around 1 million rupiah/80$/600kr.
For a less strenuous activity in the same area north on the island, explore the Senaru Waterfalls. You'll have to pay an entrance fee, but you shouldn't feel obliged to hire a guide if you don't want to. Even though I'm not a fan, I have to admit that both of these places are more easily reached from Sengiggi than the Kuta area. South of Mount Rinjani there's also a couple of waterfalls worth checking out, called Benang Stokel and Benang Kelambu.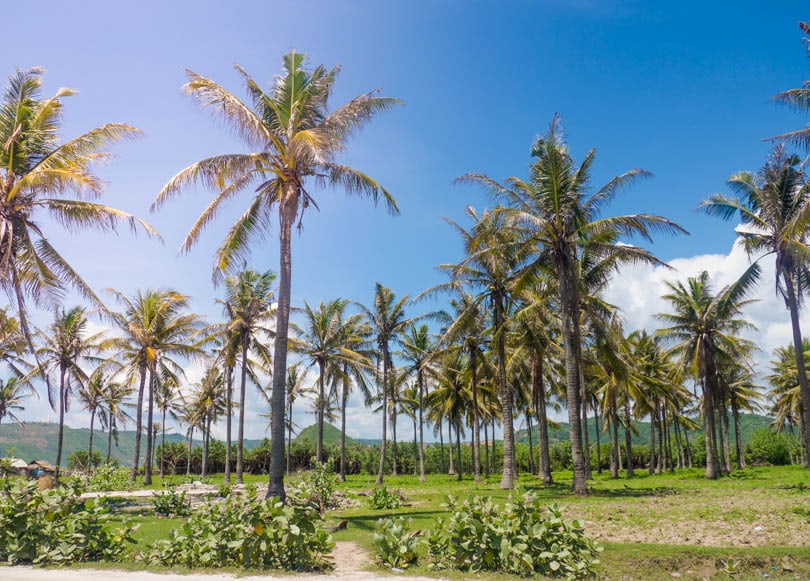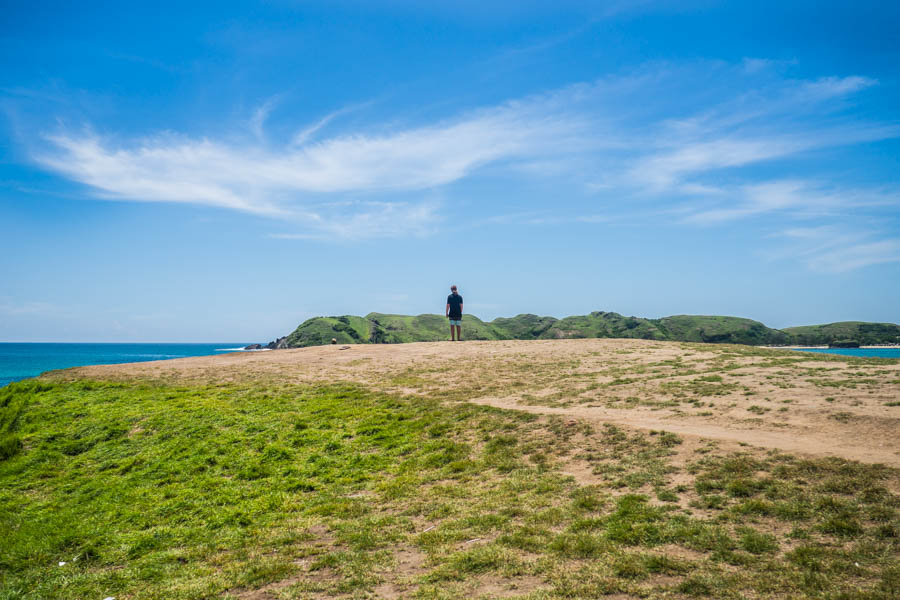 4. Learn to surf
With lots of waves to choose from, Lombok is a great place for surfers at every level. Rent a soft board and hire a local teacher at Selong Belanak beach, join a surf camp in Grupuk which is home to five different spots or if your skills are more towards expert level check out Mawi, Are Guling and Desert Point. All of the spots except Desert Point is easily reached from Kuta Beach on a scooter in less than 30 minutes.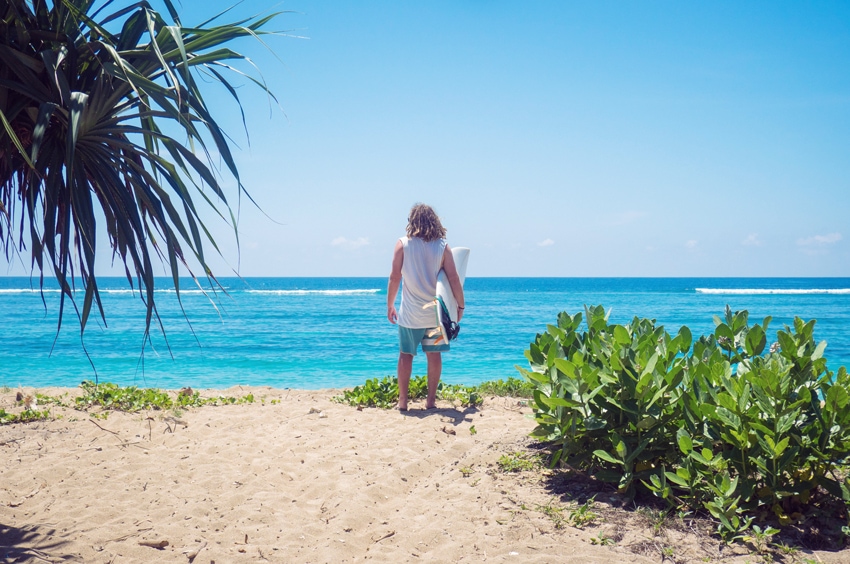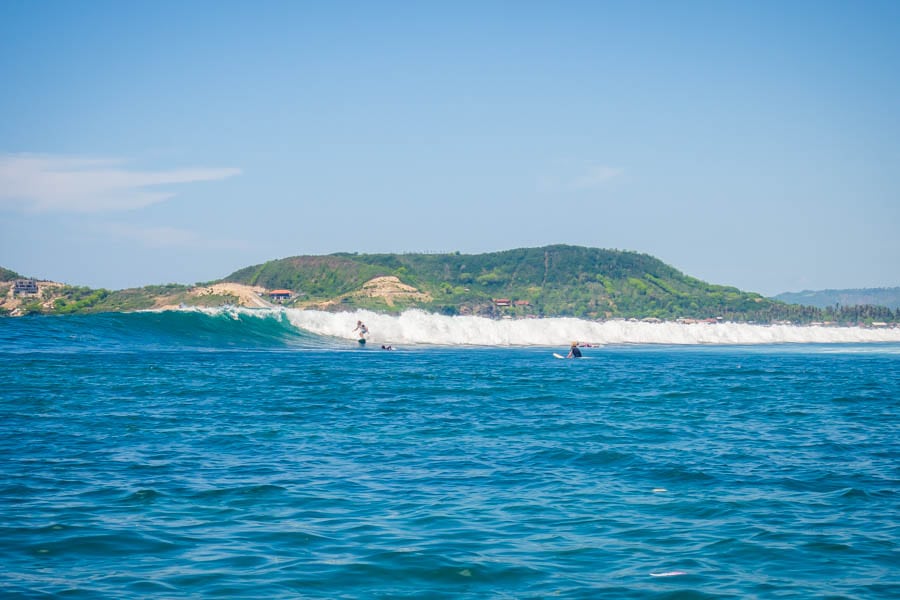 5. Experience local life
The best way to learn about a new place is to engage in conversation with the locals. They will often proudly tell you about their people, culture and sometimes places the guidebooks leave out. The Sasak people which make up 85% of Lombok's population is no different, they are warm and welcoming even if you can't always understand each other. They are known for their spicy food, beautiful handicrafts, music, colorful weddings and the "Lumbung" style houses.
To get a closer look at the culture visit the traditional weaving village in Sade, where you pay an entrance fee that is "up to you". There's a lot of tourists here at all times, but it's still fun to see how most of the Sasak people lived back in the day. Don't feel pressured to buy anything if you don't want to, just smile, shake your head and repeatedly say no. Rambitan is the other traditional village in the area, which I've heard feels a bit more authentic and less touristy than Sade. A little further north there is yet another village you can visit called Sukarara.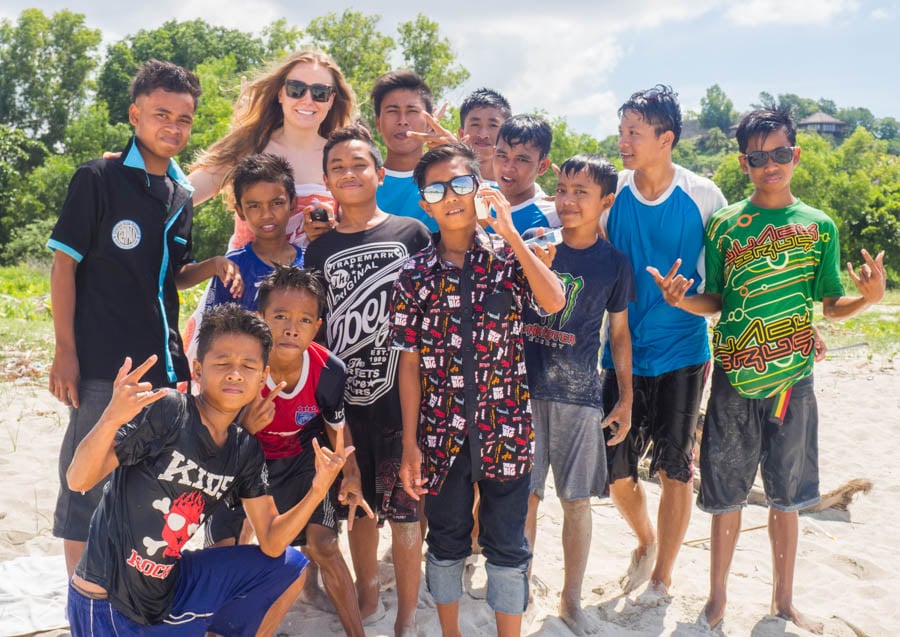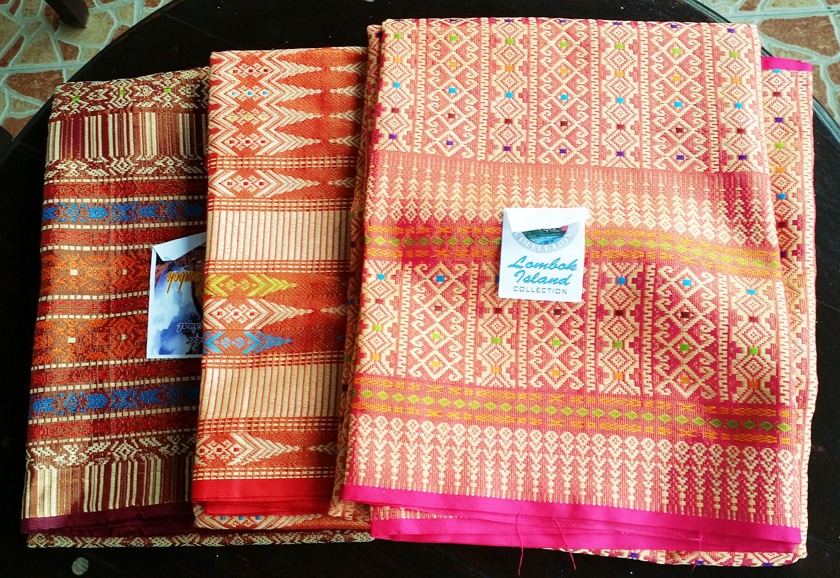 Some of the beautiful "Songket" fabrics I bought from the weaving village.
---
What to wear in Lombok
One of the questions I get asked most about Lombok is "what should I wear?". Although Lombok is a predominantly Muslim island, the dress code isn't as strict as in many other Muslim countries. You can wear whatever you'd normally wear on a beach holiday, especially in the south. But I always cover up with a maxi dress or a long kimono if I go into one of the bigger cities.
Below I have listed some items similar to ones that are always with me when I travel to Lombok and Bali. Remember to also bring some appropriate hiking gear if you want to explore the jungle or trek Mount Rinjani.

---