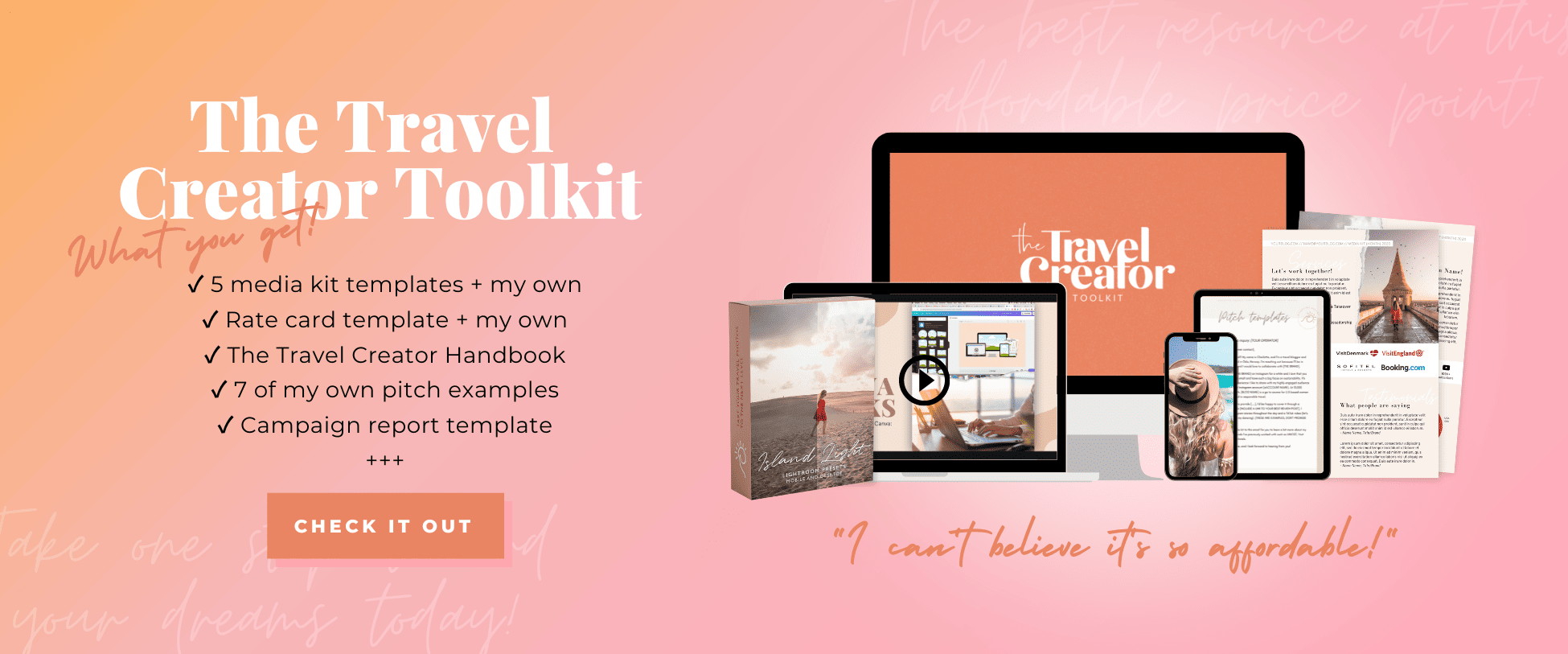 This post may contain affiliate links. I will earn a small commission if you purchase through them, at no extra cost to you.
I remember the first few times I went to Bali. We would sometimes walk around for hours trying to find restaurants that served something other than fried food and noodles. Don't get me wrong, those are two of my favorite food groups (or probably one, CARBS). But when you live in a bathing suit 24/7 it's nice to not feel bloated at all times. I mean I used to gain over 5kg every time I visited the island.
Wow, how things have changed. Well, some things at least. I still gain those 5 kilos, but these days it's because of the sheer volume of food I consume. If you have been to Bali you probably know what I'm talking about.
From street food and locals warungs to vegetarian/vegan and raw cafés to trendy bars and fancy pants restaurants with world-renowned celebrity chefs. The little island of Bali is today without a doubt one of Asia's most exciting foodie scenes. Maybe even in the world.
Being the huge foodie that I am, I have probably dined at over 100 of Bali's warungs, cafés and restaurants so far. Some have lived up to the hype and expectations, some have not. When people ask me for recommendations I always come back to the same couple of places, so I thought I would share them with you guys as well!
Related post: 17 things you should know before going to Bali
Here are, in my eyes, the two best Bali restaurants:
Buddha Soul Organic Fusion is a restaurant located in the beautiful area of Padang Padang on the Bukit Peninsula. They specialize in wholesome food and offer many gluten-free, vegetarian and vegan options. You can choose to sit outside in front of the restaurant, inside or outside in the courtyard. Attached to the restaurant you'll also find a boutique that sells both men and women's yoga apparel.
On my second visit to Bali back in 2012, an Australian surfer recommended we try Buddha Soul because of their "bloody tasty veggie burritos". From that day on I was hooked. I think I have to go as far as saying Buddha Soul is my favorite restaurant in the world. Healthy food rich in flavor, does it get any better? They have an extensive menu and I have yet to try something I didn't like.
My favorite dish is the green pasta with chicken, lots of veggies and a creamy lemon sauce. Yum! I've had it for breakfast, lunch and dinner. Yes, it is that good! My second favorite item on the menu is the monster burrito with vegetable fries (not the one below, that is the breakfast burrito). The flavors burst in your mouth and the fries are always perfectly crispy. It's huge so you can easily share it with a friend. To top it off Buddha Soul also offers a range of gluten-free cakes and other sweet treats.
Prices are a tad higher than some other places in the area, but definitely worth it for what you get.
You might also like: 9 of Bali's best budget hotels, villas & Airbnbs
From the outside, the restaurant looks like kind of a makeshift shed-like structure decorated with rusty bicycles and broken glass bottles for lights. Inside the rustic charm continues with chairs and tables in all colors and styles, wildflowers and a cement floor. La Baracca, which means "the cabin (shack)" in Italian, is designed to give you that authentic old Italian experience.
When arriving at the restaurant I've always been greeted with a big smile and seated straight away. You get water, a basket of delicious sourdough bread with olive oil and balsamic vinegar and a small taste platter. Not the best for your bikini body, but you probably won't be able to help yourself. The bread is heavenly!
You might wonder why I chose to put an Italian restaurant in this post when I was just talking about keeping the carbs to a minimum. I'm telling you, I had no choice. La Baracca is that good. And my favorite dish on the menu, the aubergine parmigiana, isn't that carby. It literally melts in your mouth. YUM! That's why I don't have any photos of it, despite eating here three times a week when I was living in Canggu.
In the photos below you see the ravioli which is all homemade. I think all their pasta is! La Baracca also has a restaurant on Jl. Petitenget in Kerobokan, just north of Seminyak and one in Uluwatu.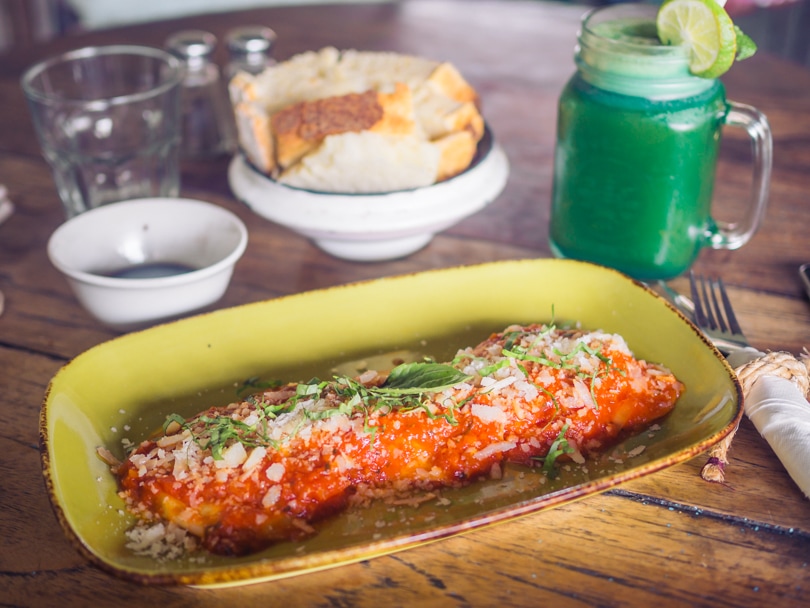 This little cutie kept me company while I was waiting for my food
Of course, there are tons of more restaurants I could recommend, like Shady Shack and Betelnut in Canggu, The Balcony in Legian, Sisterfields in Seminyak and Bukit Cafe down in Uluwatu. I could go on for days, so I will do a complete Bali restaurant guide in the near future. Stay tuned!
Which Bali restaurant is your favorite?