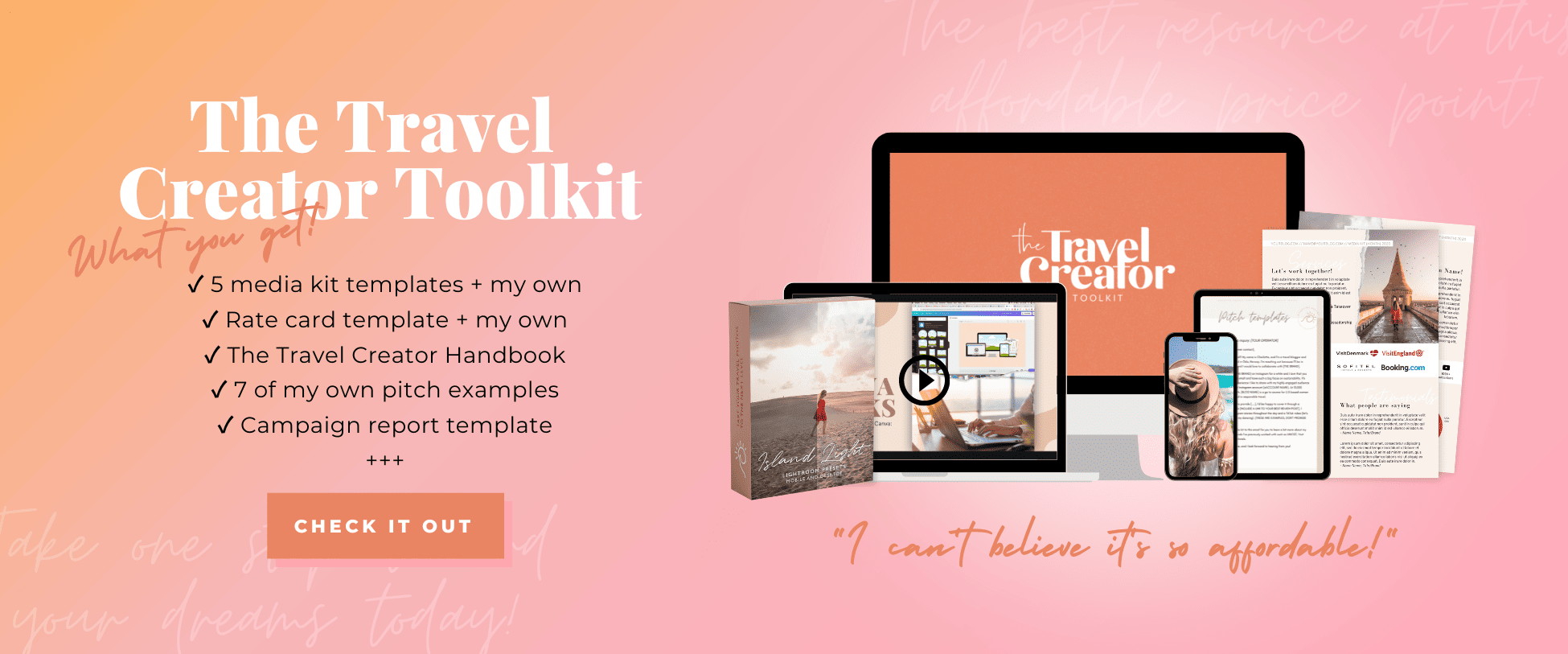 This post may contain affiliate links. I will earn a small commission if you purchase through them, at no extra cost to you.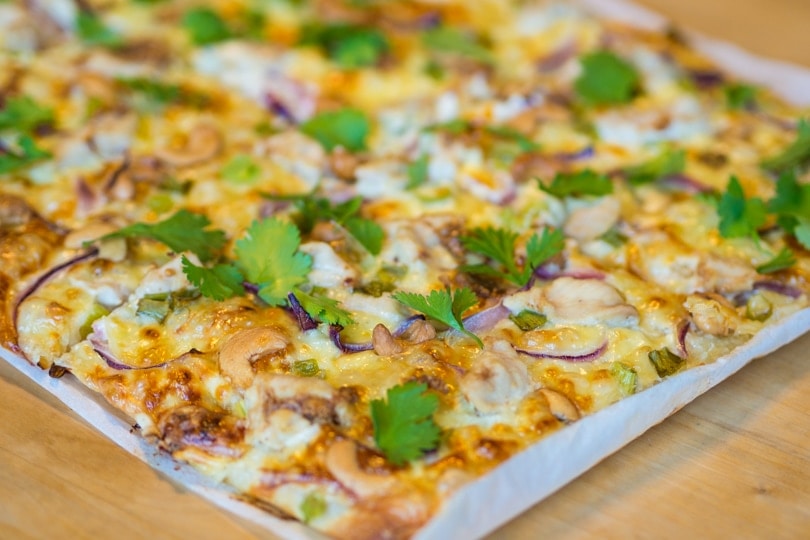 Thai is one of my favorite cuisines and everyone loves pizza, right? So why not combine the two!
This Thai chicken pizza recipe is quick and easy to make and so delicious! You'll get hooked, I promise. Everyone in my family loves it! My dad even went as far as saying it was the best pizza he's ever had. So I definitely recommend trying it out this weekend! It's also great to serve when you have guests over, a fun twist to a dish most people enjoy!
Ingredients
Pizza: Your favorite pizza dough (I'm lazy so I use a ready made 450g dough) // 1 partially frozen chicken breast // any peanut marinade/sauce you prefer // 300g crème fraîche (1 box) // 4 tbs. sweet chili sauce (more if you like it spicy) // 300g grated cheddar & mozzarella mix // 1/2 red onion sliced // 3 spring onions (scallions) chopped // 100g salted cashews // handfull chopped cilantro // 3 tsp. lime juice
Peanut marinade: I use satay peanut marinade if I have it on hand, just because it's quick and easy. If not I mix 4 tbs. peanut butter with 1 tbs. of the crème fraîche, 1 small garlic clove minced and 1 tsp. lime juice.
Sour cream garlic dressing: 2 dl (1 cup) low-fat sour cream // 1 tsp. lime juice // 1 garlic clove minced // about one tbs. finely chopped fresh basil // pinch of salt and pepper
Mix the dressing ingredients in a small bowl and let it sit in the fridge for at least one hour to let the flavors develop.
Cut the chicken when it's still partially frozen, so it's easier to get some super thin slices. Mix the chicken with the peanut marinade in a plastic bag and let it sit for about 30 minutes.
Preheat the oven to 225C / 425F, and place the dough on a baking sheet.
Add the sweet chili sauce to the box of crème fraîche and mix together. Spread the mixture evenly over the entire crust. Top with the cheese first, then the chicken, spring onion, red onion and cashews.
Bake until the cheese melts and the crust is golden brown, about 15-25 minutes, depending on your oven and how thick of a crust you use. Let it rest for about 5 minutes, then sprinkle with chopped cilantro and the lime juice.
Serve with the dressing on the side. (I forgot to include it in the pictures, typical me) Enjoy!
Let me know if you end up making this pizza and what you think about it!