As a travel blogger, freelance marketer and content creator, I've had the pleasure of working with a variety of brands, tourism boards and non-profit organizations over the years. You can see examples of my work below as well as all the ways I can help bring awareness and a wider audience to your brand!
---
About Sunshine Seeker
Sunshine Seeker Travel Blog features detailed travel guides, tips, reviews, inspiring photography and recipes from around the world. My mission and the purpose of this blog are to inspire people to follow their dreams and live a life they love, both on the road and at home. You can learn more about me here!
Currently, sunshineseeker.com receives 30000+ pageviews a month from readers in over 100 countries. USA 45%, Norway 17%, Canada 10%, UK 10%, Australia 6%, Germany 5%.
My audience is mostly female (73%) and over half is between 18-35 years old. On social media, I have a combined following of 40000+.
---
Let's take a look at what I can do for you!
Press Trips
Show me your destination and I'll create beautiful and engaging content along the way. Let my vibrant photography and detailed articles pique the interest of people looking for their next adventure. Every week I get comments and emails from my readers telling me how I inspired them to travel or how my travel guides helped them plan their journey. And nothing makes me happier!
If you'd like to talk about the different ways I can promote your destination, please get in touch at contact@sunshineseeker.com or use the comment form below. Be the next stop on everyone's bucket list!
Reviews
Reviews do really well on sunshineseeker.com. My articles about Bangkok's Unicorn Café, the best Nusa Lembongan Restaurants and the best budget hotels in Bali are some of my most popular posts ever. So if you'd like more people to know about your hotel, restaurant or travel experience, don't hesitate to get in touch!
Content Creation
Are your website and social media channels in need of some fresh and exciting content? Let me put my photography and storytelling skills to work and create something awesome for you. You will, of course, get full usage rights. If you're interested in having me create content for your brand, please shoot me an email at contact@sunshineseeker.com or use the contact form below.
Social Media Takeover
A social media takeover can have a halo effect on your brand. It can also show a more personal side of your brand and engage your followers with something different than what they see every day.
I have previously taken over the Instagram of a travel magazine for a week, talking about different destinations to promote their newest edition. I've also taken over the stories of a lifestyle brand to show their followers how I use their products while traveling. Just to name a few!
Sponsored Posts
I can also promote your product or experience on my blog and social channels, in a way that fits with my own style and audience. As a blogger and Instagrammer, I have created beautiful and unique content for a number of travel, fashion and lifestyle brands over the years.
I'm very selective of the brands and products I promote and always make sure it is something I love and that it will be of interest to my readers. If you would like me to promote your brand, please reach out at contact@sunshineseeker.com or use the contact form below.
Marketing & Graphic Design
Before I started blogging I worked as a freelance marketer and graphic designer. I have degrees in both marketing (strategic brand management) and graphic design. And while I get to use both degrees working on this blog, I still take on a few creative projects every month. I especially love helping small businesses because I know how frustrating it can be getting everything up and running all by yourself! And I don't want you to make all the silly mistakes I did when I first started out.
So do you want to freshen up your logo or maybe your business is in desperate need of a more cohesive brand identity? Are you launching a new product and not completely sure how to market it for the best ROI? Or maybe you're just after some on-brand pin templates to skyrocket your traffic after the most recent Pinterest update? Get in touch using the comment form below and let's chat about how I can help!
---
Examples of brand & destination collabs
---
What people are saying
---
Interested in working together or maybe you just have a question? I'd love to hear from you!

Simply get in touch at contact@sunshineseeker.com or use the contact form below. Let's chat!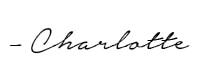 [contact-form-7 id="6587″ title="Work with me"]