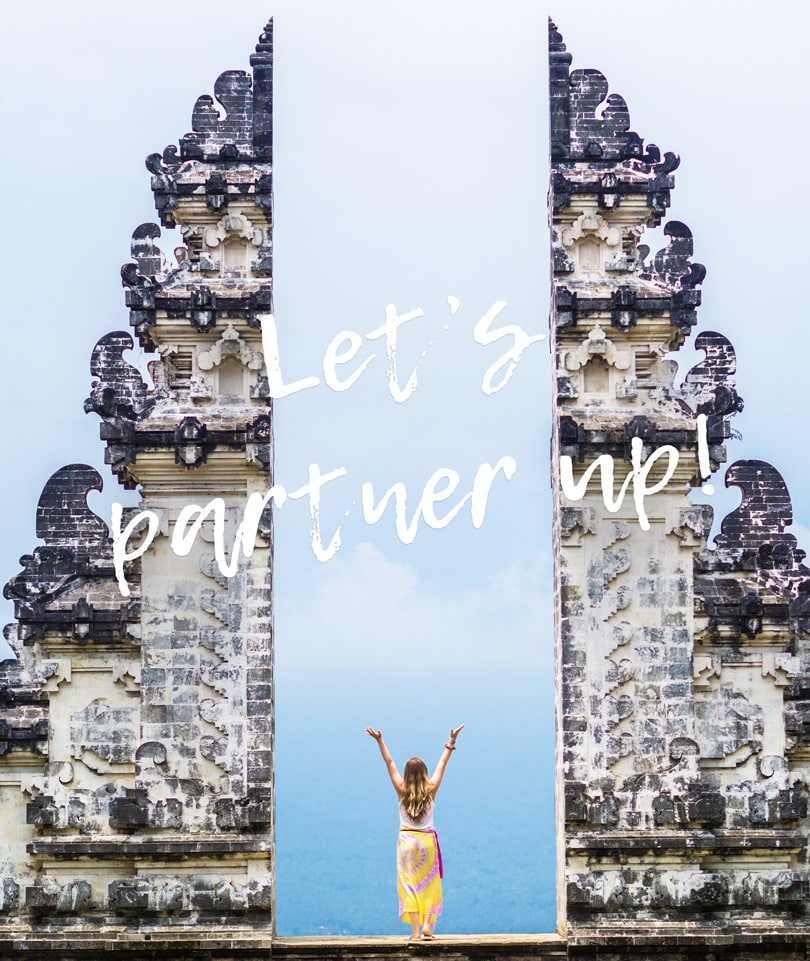 Thank you for your interest in working with Sunshine Seeker!
Sunshine Seeker travel blog features detailed travel guides, reviews, inspiration, quality photography and recipes from around the world. My passion and the purpose of this blog is to inspire and teach people how to follow their dreams and travel smarter in order to travel more. Learn more about me here!
Even though the blog has only been around since January 2016, I already have a loyal group of followers that trust my opinion. I get emails and comments every day with questions about everything from hotel recommendations to the clothes I wear to my photo equipment and editing software.
I have been featured in magazines like Cebu Pacific Smile Magazine, in favorite blogger round-ups and done quite a few Instagram takeovers and brand collaborations.
Some of the brands I have worked with:

Reviews do especially well on sunshineseeker.com! This Nusa Lembongan restaurant guide where I talk about 10 different restaurants, is one of my all-time most popular posts. So if you have a hotel, product or restaurant you want more people to know about, get in touch!
In addition to being a travel blogger, I also have degrees in marketing and graphic design, which means I know how to sell a product or a destination!
So do you think we would be a great match and want to see my media kit? Do you have a question? Or do you want to contribute to sunshineseeker.com? Feel free to send me an email at contact@sunshineseeker.com.
Services I offer:
Reviews (hotel, restaurant, product, tours, etc.)
Social Media Takeovers
Content Creation
Sponsored posts / Collaborations
Banner ads
Event Coverage
Brand Ambassadorship
Graphic design work (logos, pins, media kits etc.)