Welcome to Sunshine Seeker Travel!
First of all, thank you for visiting my blog! I guess you ended up here because you are researching for a trip? Or do you feel like you're stuck in a rut and just need some inspiration? Do you have a dream and just need that little push to pursue it? Or maybe you simply want to maximize your time off work and travel a bit more? Whatever the reason might be, I'm here to help you in any way I can!
---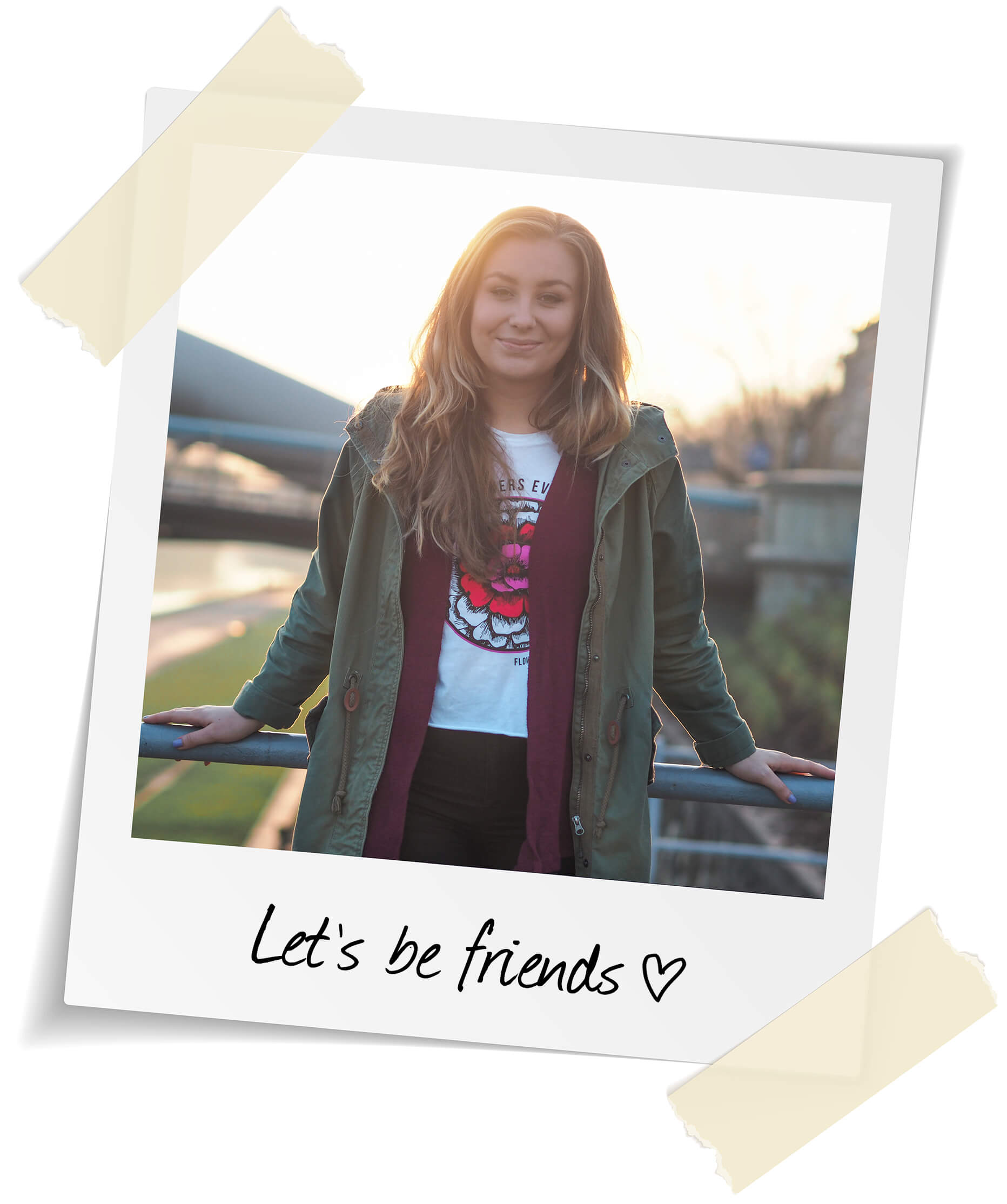 Hi, I'm Charlotte, a twenty-something girl from Norway with a creative mind and restless feet. I follow my dream of traveling the world, despite being terrified of flying and anxious about.. let's see… almost everything. So I bet you can overcome your fears too!
I'm the happiest while sipping on a coconut in the tropics, surrounded by palm trees, hibiscus flowers and turquoise water. Hence the name of the blog. Throw in a dog and some dolphins, and I'm on cloud nine.
And food, of course, I'm a huge foodie. Sometimes I book an entire trip around the restaurants I want to try. I know, I'm slightly weird. And to make it even weirder, I can't stand coffee. I am however obsessed with Pepsi Max and lemon ice tea.
---
As I mentioned in this post, travel has always been in my blood. When I was younger I used to put together booklets of different destinations, trying to convince my parents to take me there. And to make myself study harder I cut out pictures of exotic places and put them in my textbooks. Yes, this was long before Pinterest so I actually had to do it the old-fashioned way, print, cut and glue.
I also used to say no to anything that seemed a bit intimidating. And then I got super annoyed with myself afterward because I didn't do it and let the chance pass by. But as I got older I realized that things usually aren't as scary as they seem. It's all about taking those first few steps outside your comfort zone, then the rest will fall into place.





One day in the bathroom of my high school, after an exam gone wrong, I decided that it was time to go see the world. I had always gotten really good grades and done everything I thought was expected of me. My plan was to get a master's degree, then land the highest paying job possible. But that day I realized that I wasn't doing it for myself but rather to impress other people. So I changed my plan.
My first 30 item bucket list was born that evening, and six months later I headed out on a 3-month long adventure with my boyfriend. I was hooked! On both my bf and travel!
Since then, I have completed a bachelor's degree in marketing and strategic brand management + a degree in graphic design. I have started my own business, traveled to 35 countries and moved around quite a bit. Ulrik and I have lived in Poland (where he attended medical school), Indonesia, Dalen (a picturesque, little town in Norway) and have now just bought our dream home in Skien, Norway.
I have also completed those 30 items on my original bucket list. But somehow the list keeps on growing, so I do my best to keep up.
Well, that's enough about me. Let's talk about what I can do for you!
If you have any questions or just want to chat, feel free to shoot me an email at
contact@sunshineseeker.com

or use the contact form below!