The travel tools & resources I use and trust to book amazing trips & experiences on a budget!

Agoda
Agoda is without a doubt the best site for booking hotels in Asia. I never bother to even look through any other sites when traveling in Asia because I now Agoda will have the best selection and prices.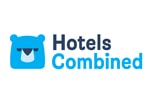 Hotels Combined
For the rest of the world, I always book through Hotels Combined. They search and compare all the major booking sites so you get the best price available at any given time. So easy to use!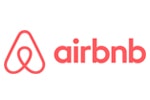 Airbnb
On Airbnb, you can rent everything from a tent in someone's backyard to large castles. It's the perfect option for those of you that want unique accommodation options. It's often very affordable as well. Click here to get a $40 discount on your first stay!

Homestay
Staying with a local in their home is often the best way to learn about new cultures and traditions. Homestays are usually very affordable, I have found rooms in Bali for as little as $15 a night!
Hostelworld
If you're a backpacker or just need a cheap place to stay and like to meet new people, then Hostelworld is the best site for you. They have over 33000 hostels in 170 cities. And best of all they offer 24/7 customer service!
TripAdvisor
The largest travel site in the world with over 400 million reviews. I always check TripAdvisor before booking a hotel or tour and when researching restaurants and attractions. You can book your entire trip through their as they compare prices of the major booking sites.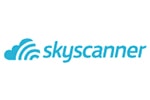 Skyscanner
The only flight search engine you need. It's so user-friendly and easy to manage. You can leave the destination open and let Skyscanner find you the cheapest place to go. Maybe you will discover some amazing destinations you hadn't even thought of before.
Tourradar
If you're new to travel or just don't want to spend a lot of time organizing a trip, then Tourradar's tours are perfect for you. They offer 1 million tour departures to over 200 countries, so I'm pretty sure you will find one that suits your needs.