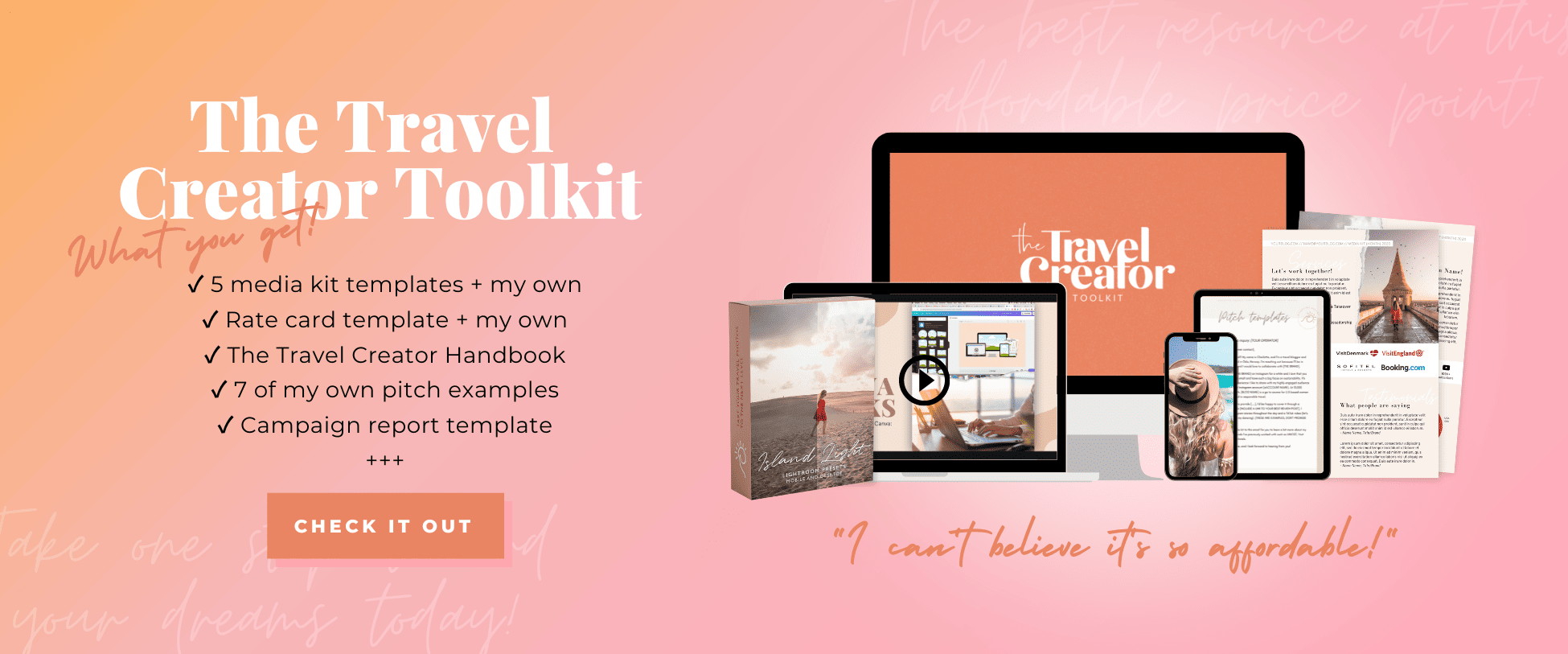 This post may contain affiliate links. I will earn a small commission if you purchase through them, at no extra cost to you.
Heading out on a long journey or becoming location-independent altogether is something many dream about. In this day and age, making a living from your phone or laptop while taking advantage of currency exchange rates to improve your quality of life is more achievable than ever.
However, the logistics that come with starting a whole new lifestyle are often the reason why many never follow their dream.
Where should I live? Should I book accommodation in advance? Will I be able to generate enough income to sustain this dream? And maybe most importantly; what kind of insurance should I choose? Deciding on an insurance policy for long-term travel comes with a whole set of different considerations compared to short trips.
So to make it a little easier for you I decided to write an honest review of SafetyWing Nomad Insurance, a subscription-based travel insurance for digital nomads.
Disclosure: I've written this SafetyWing Nomad Insurance review to the best of my knowledge and understanding, however, changes to insurance policy terms can happen. Use the information within this article at your own discretion. Before purchasing a policy do your own research and make sure all your personal travel needs will be covered!
Who is SafetyWing?
SafetyWing is the new cool kid on the travel insurance block. They offer a nomad insurance (travel+medical) designed specifically for those who previously fell through the cracks, the location independent. And they know what they're talking about because the people behind SafetyWing are nomads themselves.
SafetyWing wants to remove the role of geographical borders as a barrier to equal opportunities and freedom for everyone.
SafetyWing Nomad Insurance
SafetyWing describes their Nomad Insurance as "a travel and medical incident insurance built specifically for digital nomads".
Covid-19 has been covered by the Nomad Insurance since August 1st, 2020
You can sign up for SafetyWing insurance even when you're already abroad.
After being abroad for 90 days, you keep your medical coverage for 30 days in your home country if something happens while there.
The insurance works just like a subscription: from your chosen start date, your insurance automatically extends every 28 days until you pick an end date.
1 child under 10 per adult (up to 2 per family) can be included on your insurance free of charge.
When I was planning my move to Indonesia a few years ago I struggled to find the right travel insurance. I knew I would be gone for 105 days, however, my current travel insurance didn't want to give me extra coverage over the standard 70 days. One would think they would be happy to get the extra money but apparently not.
So after days of research, I had to purchase another pro policy and then pay for the extra coverage from them instead. They only offered 90 or 120 days so I had to pay for 15 days I didn't need. But by then I was happy to pay whatever just to be finished with the whole ordeal.
If I had only known about SafetyWing nomad insurance back then!
SafetyWing Nomad Insurance positives
Let's take a look at the best aspects of SafetyWing's policies and what makes them the ideal travel insurance for long-term travelers and digital nomads. I'll also cover some limitations later on.
1. It's affordable
SafetyWing Nomad Insurance is one of the cheapest options available on the market at the moment, which makes them a great choice if you're a backpacker, budget traveler or a digital nomad who is just starting out.
Their prices start at $40 for 4 weeks and that covers people up to the age of 39 who are not traveling in the US. That's $1.4 a day, people! I'm pretty sure most of us spend more on our daily coffee. Their deductible is also very low at $250. And the best part is that instead of having to pay a deductible for every claim, you only have to pay the $250 once per year.
If you are traveling with children, one child between 14 days and 10 years old, per adult, is included in the insurance without added cost.
2. Flexible policies
One of the great things about SafetyWing is that their subscription-based policies offer a lot of flexibility. Many long-term travelers and digital nomads don't necessarily know how long they'll be gone or where they're going, so SafetyWing ensures they don't end up paying more than they have to.
You are charged every 4 weeks and can cancel at any time within that period if you don't need insurance for the next 4 weeks. At the end of a 364-day period, you will be asked to renew again.
SafetyWing also offers the flexibility of buying a fixed-length policy if you want to and, unlike most other companies, you can buy insurance when you're already abroad. In addition, there's no cap on the duration of a trip. Travel for as long as you want without having to worry!
3. Worldwide coverage
SafetyWing is available in 180 countries and as long as you're not traveling to North Korea, Iran or Cuba, you're covered. Unlike other travel insurance, you don't need to declare in advance which countries you'll be traveling to. The only decision is whether to include the US or not, as understandably, this increases the price significantly.
There are also some limitations when traveling in countries like Somalia or Iraq, where kidnappings are more likely to happen. However, if you're traveling there you'll most likely do your fair share of research beforehand anyway.
4. 15/30 days of home coverage included
One of the challenges of conventional travel insurance policies is that they often don't provide any coverage when you go home. SafetyWing however, proves it is one of the best insurance options for long-term travel by providing some coverage in the policyholders' home country. We all want or have to go back home from time to time right? Whether it's for a wedding or just because you miss your loved ones.
For every 90 days, you are covered for up to 15 days if your home country is the US or for up to 30 days in the 179 other countries. However, it's important to remember that you are only covered for incidents that happen when you are back in your home country so you can't specifically travel back home for treatment and be covered.
5. Lots of sports and activities covered
SafetyWing includes a huge range of sports and activities under their policy. Whether you are planning on going hot air ballooning, taking yoga classes, scuba diving or hiking, SafetyWing covers you as long as you're not doing it professionally and take the proper safety precautions.
Make sure you check the full list of sports and activities not covered before taking out a policy to ensure there are no surprises.
6. 24/7 support
When purchasing an insurance policy with SafetyWing you can be confident in knowing that they offer 24/7 support for its policyholders through one of the world's largest insurance companies. They also have an online database of qualified doctors, specialists and hospitals in addition to a hotline you can call 24/7 if you want to speak to someone directly.
SafetyWing Nomad Insurance limitations
As one of the most affordable travel insurances out there at the moment, there are a few limitations I want you to know about before you decide if SafetyWing is right for you. When it comes to insurance, it's better to be safe than sorry. So if there's something you aren't sure about, ask questions before you purchase any policy. Make sure you have all the information you need!
Here are the limitations I think you should be mindful of:
1. It's not a conventional travel insurance
Nor a replacement for traditional health insurance. SafetyWing offers a "travel medical insurance", which means a number of things one would expect to be included in a standard travel insurance aren't.
While SafetyWing does provide some coverage for trip interruption, lost luggage and travel delays, there are a number of notable exclusions. The most important one is that your electronics are not covered even if it's part of your lost luggage. Definitely, something to think about if you're a digital nomad who makes your living from your laptop and camera.
You are also not covered if you cancel your trip, which might be a concern for those of you who book flights way in advance to get the best deals.
However, SafetyWing's affordable prices mean you might still be better off getting let's say electronics insurance separately through a third party and still pay less when compared to other travel insurances.
I think SafetyWing is working on adding coverage for electronics so hopefully, it will be included in their policy soon.
And just like SafetyWing is not a conventional travel insurance, their current travel medical insurance policy is also not designed to be a replacement for traditional health insurance. This means that, while you are covered if you get sick or injured abroad, you won't be covered for most pre-existing conditions, routine check-ups or cancer treatments.
2. Low maximum payout
The $250,000 max payout is much lower than the millions or even unlimited coverage many other travel insurances offer. The reason behind this is of course the goal of making their policies affordable so that digital nomads and long-term travelers don't choose to go without insurance entirely.
While $250,000 should be enough coverage in most cases, if you suffer a very serious injury in an expensive country such as the US, there's a chance you could reach or even go over the max payout.
3. There is an age limit
Travelers over the age of 69 can't purchase a policy.
4. US travel cost extra
Prices increase from $40 to $73 for 4 weeks if you're traveling to the US (this option is only available to non-US citizens). If you have already purchased a plan and then decide you want to go to the US you have to get another plan. You can't just add it on later. This will reset your deductible back to $250 again.
5. Some sports and activities aren't covered
While most of the sports and activities not covered are unlikely to be of concern for most travelers, there are a couple of items on the exclusion list you might not expect to be there. And that's important to take into consideration when deciding whether or not SafetyWing is the right fit for you.
Rugby and American Football aren't covered under their current policy. Even if it's just a friendly game and you injure yourself, you might not be covered. The same is the case with some water sports such as parasailing and white water rafting. I went rafting in Bali once and didn't even think to check whether or not it was included in my policy at the time. Thankfully, everything went smoothly back then. However, one never knows what might happen so don't take stupid risks, people!
Quad biking, which is the preferred mode of transportation among many travelers in for instance Ibiza and the Greek islands, is not covered. Neither is snowmobiling.
And even if a sport or activity is covered you must ensure that you take the proper security precautions such as wearing protective headwear, helmets, life jackets etc. at all times. However, that's not really a limitation as it is the case with most insurances I think.
From what I understand SafetyWing is planning on providing better extreme sports coverage in the future.
6. Excluded countries
The only countries not covered by the Nomad Insurance are Iran, North Korea, and Cuba. Cuba is only covered if you are a US citizen traveling with permission from the US government.
Conclusion
So whether yu want to chase the best waterfalls in Ubud or rafting in Murcia, SafetyWing makes a compelling case for being the best insurance for long-term budget travel! In my mind, the affordable price and flexible policies outweigh the few limitations I mentioned above. I'm happy to know that when I head out on my next long journey I won't have to do extensive research or plan my entire itinerary before I leave ever again!
>> Click here to check out SafetyWing! <<
---
Remember to pin for later 😉