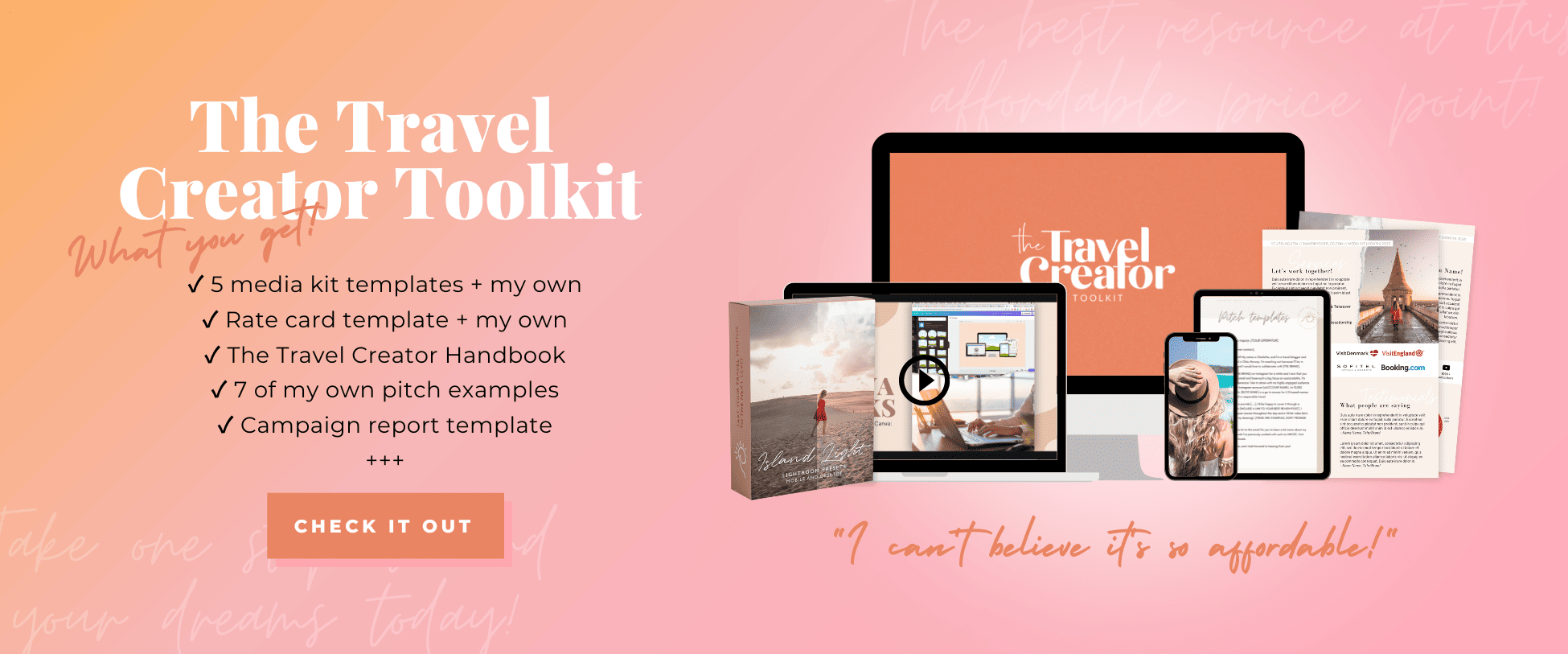 This post contains affiliate links. I will earn a small commission if you purchase through them, at no extra cost to you.
Have you been wondering how to create a workbook in Canva? Or what kind of lead magnet you should offer to grow your email list?
When I first started out, I did not see the importance of an email list nor did I have any clue how to get started. But as I've since learned, mainly through Six-Figure Blogger, an email list is an essential tool for making money online. It's the only tool you really own, as your social media accounts can be taken away at any time and your website hacked.
Once you get your email and systems set up, they practically make money for you while you sleep. No more trading your precious time for money every day.
I grew my own email list to over 5000 in just under four months and now I'm at about 10,000 people (even after cleaning out my list regularly). So let me show you how to create a lead magnet in Canva that actually converts!
Free Canva lead magnet template
Sign up above to get access to the free editable Canva workbook/lead magnet template! The template works for any kind of business, not just the travel niche.
As you can see below, I've included lots of different pages so everyone should find what they need. Just delete the pages that don't go with your type of lead magnet and duplicate the pages you need more of.
How to create a lead magnet in Canva
If you haven't already, sign up for a free Canva account. Click on the Canva template link you've received in your inbox, click use as template and then create a copy so you always have easy access to the original.
First, change the colors and fonts to go with your brand. Remember that you don't have to go through and change the same color and font on every page, just click on the color/font you want and "change all". Then upload your own photos or look for images in the Canva library. Even the free version has a lot of good ones to choose from.
And to the most important part, write what you have to say and teach. I recommend writing in your favorite text editor, then cut and paste in Canva. That way it's easier to see where everything fits in the template to make it as esthetically pleasing as possible.
Keep in mind that the ebook should not be too long and full of fluff. It should be easily consumable but still offer value. I like to include a short introduction about myself and why I'm able to help, then touch on your ideal client's pain points, then get to the juicy problem-solving part and finish with one page about my service/product/affiliate offer. You can, of course, also mention your product throughout the text if it feels natural.
You should absolutely monetize your lead magnet and get your audience warmed up to your offer. It's not salesy, you are literally just letting them know how you can help further. Your ideal clients will appreciate that!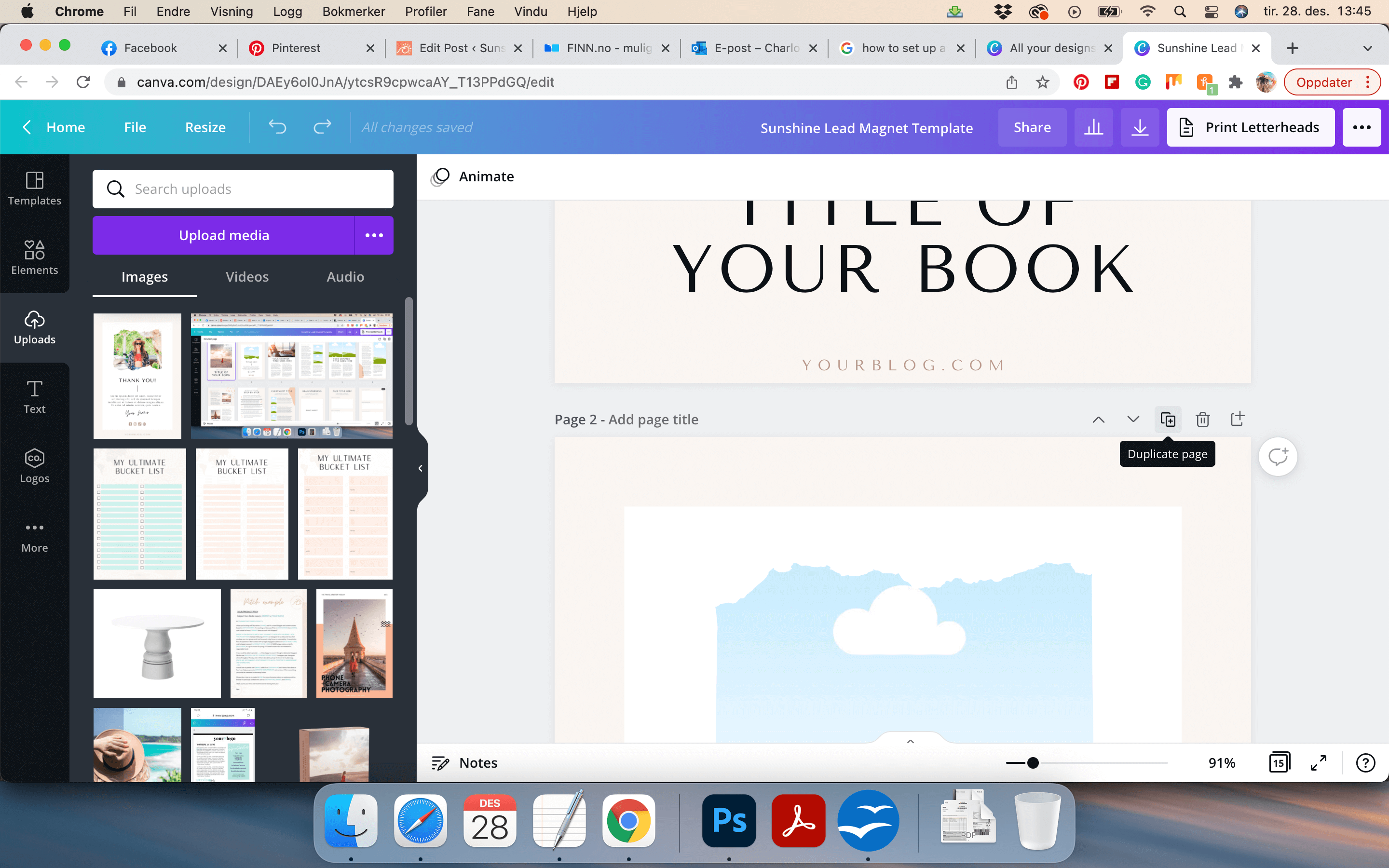 Related post: How to create a media kit as a travel blogger/influencer
Lead magnet ideas
You can create a lead magnet in just about any format: a secret podcast episode, checklist, ebook, a short video training, challenge, case study on how you created a certain result, a step-by-step guide, mini-course etc.
The most important thing is that the lead magnet solves a problem for your ideal client/audience. To actually offer value so people know they can trust what you put out. Just don't give away all your knowledge for free, the lead magnet should lead to a paid offer — kind of like a teaser but with enough value and aha moments so that people want to know more. The good news is that you don't have to reinvent the wheel, you just have to be a few steps in front of the people you want to help.
You can create a lead magnet/opt-in, or course for that matter, on any topic. Do you have a popular blog post, video or reel? Maybe people have even more questions about the topic so you can use your content as a base for the lead magnet and then write a more in-depth ebook.
Are you a keen gardener with lots of knowledge of growing herbs, particular flowers, etc? Create an ebook called something like: "12 reasons why your herbs are dying + how to fix it" or "10 mistakes new gardeners make".
Or maybe people constantly compliment you on your style, asking where you shop? Create a video on how you put together outfits, find great deals, easy ways to elevate any outfit, etc. Then you can sell tickets to a masterclass teaching how to put together a complete capsule wardrobe or something along those lines.
A good idea is to research topics on Google to see the exact terms people search for and the questions they have. You know the Q&A box that sometimes shows up towards the top.
Travel bloggers
Do you have a lot of experience as a housesitter and could create a course or coaching program teaching people how to become successful housesitters? You could create a lead magnet ebook with your top 5 tips on how to be accepted as a housesitter or maybe a pitch template.
Have you traveled to more unusual destinations like Antarctica or Easter Island? Or completed a strenuous hike like the Appalachian Trail? Create a course, coaching program or an e-book to sell, teaching people how to prepare for the trip and what to expect. Then do a packing list as your lead magnet.
Must read >> 23 amateur blogging mistakes you are probably making
Monetize your email list
So what happens after people sign up for your email list? Creating a lead magnet and getting people to hand over their email is just the first step, it's what you do after that count. Please don't make the mistake of paying for your email list for years without actually sending emails, as I did. I don't even want to think about how much money I left on the table.
Now you should set up a welcome sequence for your new subscribers, decide whether or not you want to do a tripwire, maybe you want to invite people into your Facebook group on the thank you page, etc.
Six-Figure Blogger
If you need help setting up your sequences and monetizing your list, I highly recommend you check out Six-Figure Blogger. This course helped me transform my blog into a business by selling affiliate products and my own digital products on automation.
You literally get a step-by-step guide on how to set up passive income systems. After completing 79(!!!) blogging courses and ebooks, this is the one I always recommend again and again. You can read my full review here.
---
Remember to pin for later 😉