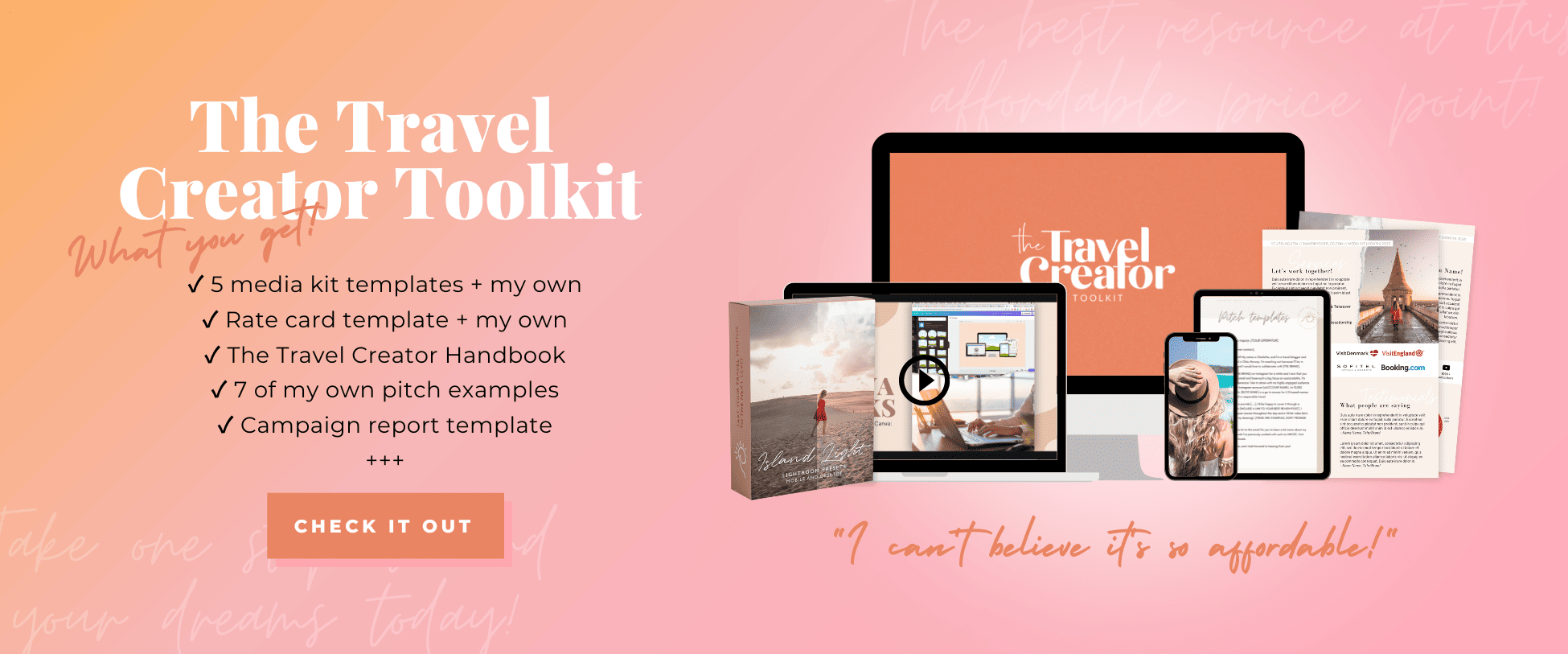 This post contains affiliate links. I will earn a small commission if you purchase through them, at no extra cost to you.
Are you looking for the best Bali captions, quotes and puns for Instagram? Don't worry, I've got you covered!
Bali truly is a magical place – from the ancient temples and beautiful beaches to jaw-dropping waterfalls and lush jungles. I don't think I've ever visited a destination with so many gorgeous places to see and things to do in such a small area.
If you've been to Bali you already know how insanely Instagrammable this little island is. And if you're anything like me, you have tons of Bali photos you want to share, but you often get stuck on the captions.
We all know how important it is to stay consistent on Instagram, right? So before I return to Indo and shoot even more photos, I decided to sit down and compile a list of Bali captions and quotes for Instagram. My goal is to never skip posting because I can't come up with a caption again.
So whether you're visiting Ubud, Canggu, Uluwatu, East Bali or some other beautiful place on the Island of Gods, I'm sure you'll find captions or quotes to go perfectly with your photos. If you haven't been to Bali before, be sure to also check out my ultimate two-week Bali itinerary!
Want to work online as I do? ⤸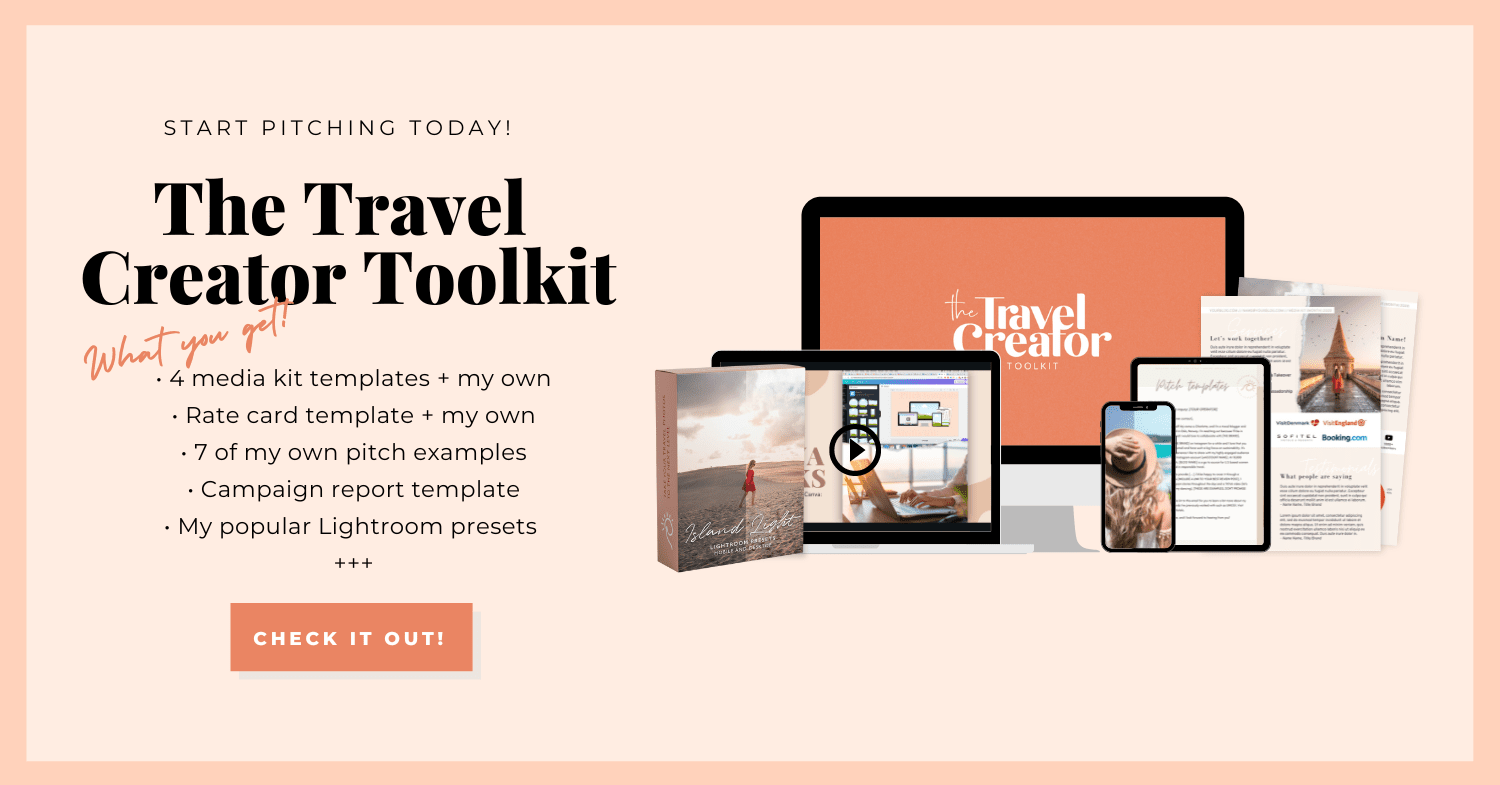 Bintangs, barrels & bikinis – Life's better in Bali!
You can't buy happiness but you can buy a ticket to Bali.
Having such a rice time in Bali.
Every sunset is also a sunrise; it all depends on where you stand.
The view here is tree-mendous!
We shore are happy to be in Bali!
Physically I'm here. Mentally I'm in a pool in Bali sipping on a coconut.
When I follow my heart, I wake up in Bali.
Promise yourself that one day you will wake up in Bali.
Bali, we have to leave, but don't worry! We'll bebek.
Bali is better than a fanta-sea.
In the jungle, the mighty jungle.
I think I'm in love. His name is Bali.
Bali, you leaf me breathless.
I can't wait to Gitgit to Bali!
Follow your heart, especially if it takes you all the way to Bali.
Take only memories, leave only footprints
Happiness is…buying a one-way ticket to Bali
Just another day in paradise.
I can't Sing-sing the praises of Bali enough
The beauty of this island is un-Bali-vable.
Canggu believe how beautiful it is here?
Related post >> How this course turned my travel blog into a full-time business!
Bali deserves a sanding ovation.
When there's a will, there's a wave!
Not complaining about this view.
Dear Bali, I will never get over you.
I'm going to ride off into this sunset.
You can leave Bali, but it will never leave you.
Happiness is buying a one-way ticket to Bali.
Adventure awaits. Go find it.
Shell yeah, we're Bali bound!
A Kelapa (or three) a day keeps the doctor away.
Udang, Balinese food is soo tasty!
Dear Bali, you make my heart smile.
Find me beneath the palm trees in Bali.
Bali is more than a place. It's a mood, it's magical. It's a tropical state of mind.
Sometimes we just need some time in a beautiful place to clear our minds.
I don't need therapy. I just need to go to Bali.
Fill your life with adventures, not things. Have stories to tell, not stuff to show.
Tans fade but Bali memories last forever.
It's always worth taking the scenic route.
Sometimes, all you need is a change of scenery.
Related post >> The Dark Side of Bali + How you can help break this tragic cycle
Bali, baby!
Forget Ubud it!
How Kuta is this place.
We're coconuts about Bali.
Bananas for Bali.
Batur up!
Cool, palm, and collected.
Bali life is swell.
Beautiful beyond be-leaf.
We're coconuts about Bali.
Don't worry, beach happy.
Just monkeying around Bali.
Meet me in Bali.
Next stop, Bali!
Peace, love and coconuts.
The great, wild somewhere.
This beach is just Lovina.
I left my heart in Bali.
Once upon a time in Bali.
Bali is always a good idea.
Satay, away!
Swinging into the weekend like…
Fly through the air like you just don't care.
Life, like being on a swing, is so much better when you have someone to give you a little push.
Swing through life as fearlessly as you did when you were a kid.
At the end of the day, if I can say I had fun, it was a good day.
Shop >> Get all my templates, rate card and pitches in the Travel Creator Toolkit!
Bali quotes for Instagram
"I have a bit of a traveling addiction, and, ah, yeah. I went to, ah, Bali this summer." – Fisher Stevens
"I'd have to say Bali's my favorite place that I've visited." – Christopher Meloni
"Life, religion, and art all converge in Bali. They have no word in their language for 'artist' or 'art'. Everyone is an artist." – Anais Nin
"Religious ceremonies are of paramount importance in Bali – an island, don't forget, with seven unpredictable volcanoes on it, you would pray too." – Elizabeth Gilbert
"Don't talk about heaven if you've never been to Bali." – Toba Beta
"There is a saying in Bali – 'We have no art. We do everything as beautifully as possible.' This reflects my philosophy of practice. I try to remember daily what a gift it is to have the privilege of living in this wondrous world." – Sam Keen
"I could probably live in Bali the rest of my life and completely live in the sticks and have an f – king moped and make a record every couple of years and not step in public and break even as I do anyway. That's really tempting." – Ben Folds
"Bali is more than a place…it's a mood, it's magical. It's a tropical state of mind." – Unknown
"I feel at home most places I go, but my very top of the list are Bali, Italy, and London. Those are like second homes to me." – Donna Karan
"Actually, I'd really love to do something in Bali, up in the mountains. A little restaurant with that scenery would be beautiful." – Jean-Georges Vongerichten
"I'll be in Bali. Beautiful Bali. That's where I want to be." – The Wondermints
"Bali is one of my favorite places in the world. In one of my past lives, I believe I was living on the island of Bali." – Chip Conley
"Found my tropical paradise here in Bali." – Pia Wurtzbach
"Take what happened to me in Bali. I planned on going to Ubud, then met a man on an airplane who told me it was too touristy. He gave me an address on the other side of the island, which turned out to be a palace where I lived for four years." – Rita Gelman
"In Bali, the day, like all good days, passed far too quickly." – S.A. Tawks
"I love bringing the colors and textures of other cultures. If I wear a dress that I bought from a street vendor in Bali on a red carpet, it's a way of bringing my travels with me." – Serinda Swan
"Bali is the sort of place where you can walk down the street and find something picturesque" – Henry Golding
"I had dreamed of visiting Bali for many years." – Carolyn Murphy
"Bali is one of the few cultures with origins in one of the great ancient cultures which is still alive." – Arthur Erickson
"Physically I'm here. Mentally I'm in a pool in Bali ordering my third mojito." – Unknown
"In Bali life is a rhythmic, patterned unreality of pleasant, significant movement, centered in one's own body to which all emotions long ago withdrew." – Margaret Mead
"The island is so peaceful and the smiles are constant." – Carolyn Murphy
"When I follow my heart, I wake up in Bali." – Unknown
"When I go to Bali when I come to India and travel and see different cultures. I make sure I'm involved in the world out there, creatively, culturally." – Donna Karan
A saying in Bali: "We have no art. We do everything as beautifully as possible." – Unknown
"And like tea dissolving in hot water, the sun dissolved in the sky… creating a velvet horizon, announcing for the stars' night dance with the moon, the awaited joy for the wounded souls." — Abeer Allan
---
Remember to save this for later 😉