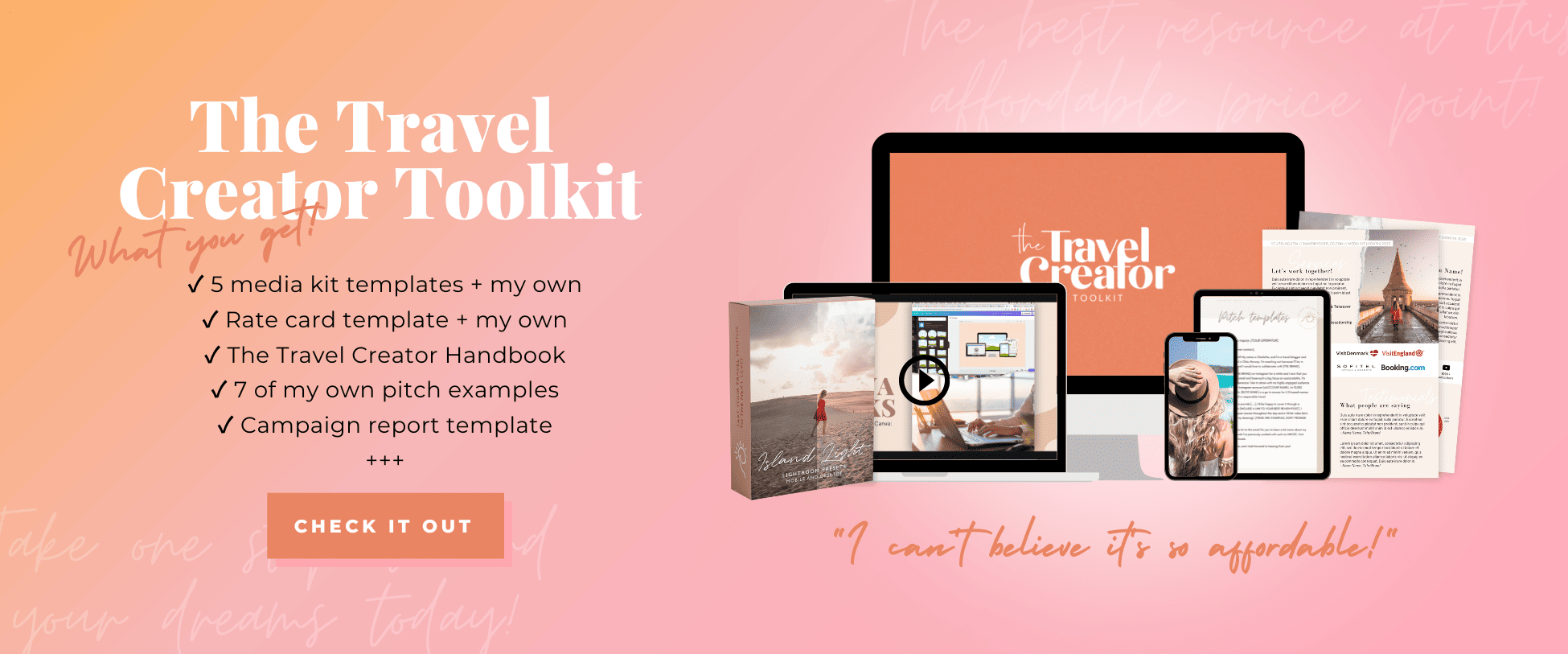 This post contains affiliate links. I will earn a small commission if you purchase through them, at no extra cost to you.
The first time I went to Krabi years ago, I have to be honest, I was disappointed. Sure the beaches are absolutely stunning and the water crystal clear, but for some reason, I just didn't enjoy it. I don't know if it was too touristy or if I just didn't explore well enough.
When I got home I heard people praise the area and talk about all the beautiful places they had visited. I saw so many photos on social media that just didn't match my experience.
So I decided to do something about it. I went back to Krabi and this time I treated myself to this gorgeous hotel (without breaking the bank) and spent the first three days on guided tours. And it worked. The second time around I fell in love with the towering cliffs surrounded by fields of palm trees and turquoise water.
The stubborn traveler in me has always liked to explore places on my own at my own pace. However, I've found recently that I get so much value from joining guided tours when I first arrive, to get the lay of the land and some tips from the local guides. Then I can go back and explore more thoroughly on my own.
It's also a great way to meet other travelers that you can spend time with during the rest of your trip. Some of the people I've met on guided tours over the years have become good friends.
So without further ado, here are my favorite guided tours in Krabi, Thailand.
🌟 Remember to always get insurance before you travel to Thailand or anywhere else. Safetywing is an affordable subscription travel insurance that you can purchase even after departure. Read my complete SafetyWing review here.
Best tours in Krabi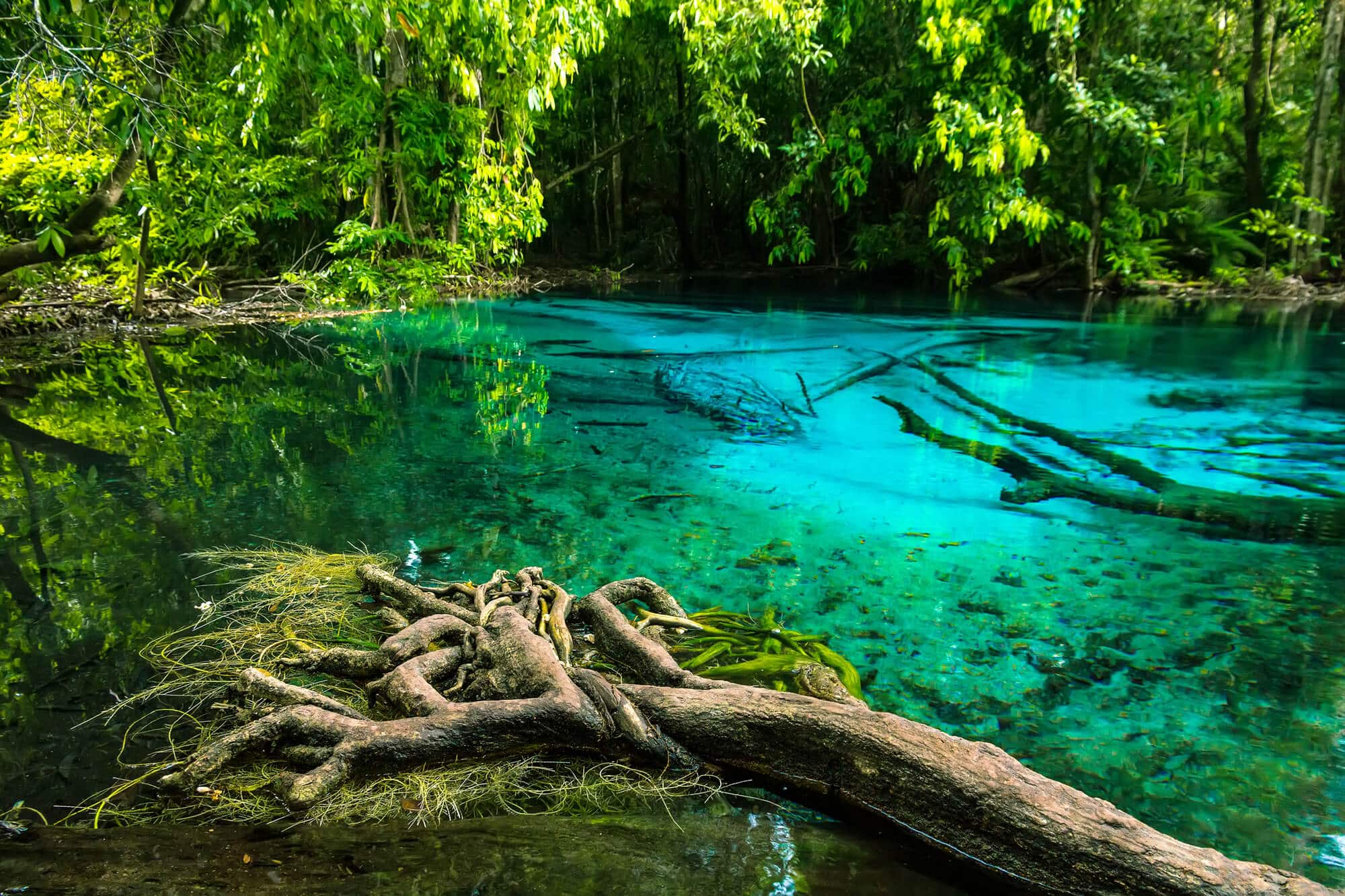 Discover the beauty and highlights of Krabi on this full-day, yet affordable, tour.
Get picked up at your hotel.
Beat the morning heat and go for a swim in the Emerald Pool.
Marvel at the gorgeous Blue Lagoon.
Enjoy lunch at a local restaurant.
Relax at the Hot Springs Waterfall.
Visit the majestic Tiger Cave Temple.
I really enjoyed this tour with a small group and knowledgeable guides. I had never heard about the Emerald Pool and Blue Lagoon so if it wasn't for this tour I would have missed both again.
Keep in mind that the climb up the more than 1000 steps to the Tiger Cave Temple is strenuous (at least it was for me) so wear comfortable sandals or shoes. You'll get a complimentary bottle of water, however, the lunch and any snacks you have to pay for yourself.
---
Spend a day on a longtail boat exploring the picturesque islands just off the coast of Krabi.
Visit a cave at Phra Nang Cave Beach.
Swim and snorkel in the crystal clear waters off Poda Island (pictured).
Enjoy a Thai-style buffet lunch.
Sail and swim around Chicken Island.
Go for a stroll on a sandbar.
This tour is jam-packed with beautiful places I would never have visited on my own. The boat was a little crowded, however, I wouldn't expect anything else for the very reasonable price I paid.
And it only meant I got to talk with a lot of lovely people. Our guides kept us entertained, hydrated and well-fed throughout the 6-7 hours.
---
Enjoy a full day of relaxation on this speedboat trip to the Phi Phi Islands, made famous by Leonardo DiCaprio.
Swim and snorkel among colorful fish and coral at Pileh Lagoon.
Be wowed by the crystal clear water at Maya Bay from the movie "The Beach".
Enjoy a Thai-style buffet lunch.
Visit the hidden cove of Ao Ling or Monkey Bay.
This 7-hour tour was very well organized and it was super fun cruising through the Andaman Sea on this big speedboat. Wear clothes you don't mind getting wet and flip-flops or sandals that are easy to remove when going in and out of the water.
Hotel transfer as well as food and drinks are included in the affordable price. And as with most places I've visited in Thailand, our guide was very helpful and friendly. She made the day!
Popular Thailand guides
Be sure to also check out my other Thailand guides:
---
Remember to pin for later 😉