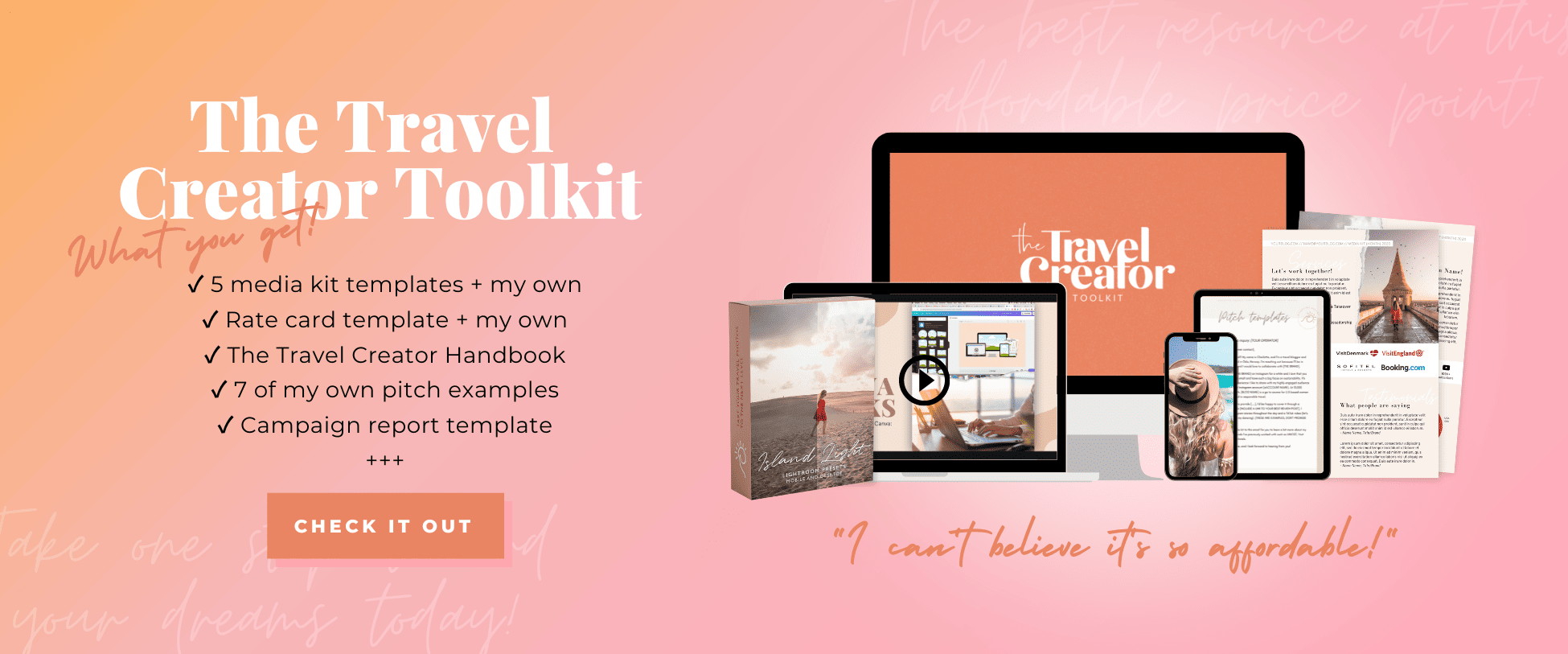 This post may contain affiliate links. I will earn a small commission if you purchase through them, at no extra cost to you.
Koh Samet, also known as Ko Samed, is a stunning island located just off the coast of Rayong province in Thailand. With its crystal-clear waters, white sandy beaches, and lush tropical vegetation, Koh Samet is a popular destination for tourists from all around the world.
Whether you're looking for a relaxing beach vacation, an adventure-filled getaway, or a cultural experience, Koh Samet has something to offer.
In this complete guide to Koh Samet, we'll take a closer look at everything you need to know to plan the perfect trip to this beautiful island. From the best beaches and activities to the top restaurants and accommodations, we've got you covered. So grab your sunscreen and get ready to discover all the wonders of Koh Samet!
🌟 Remember to always get insurance before you travel to Thailand or anywhere else. SafetyWing is an affordable subscription travel insurance that you can purchase even after departure. Read my complete SafetyWing review here.
My mum and I visited Koh Samet on her first trip to Asia. We loved our time in Bangkok as there was so much to do and so much delicious food to consume. But after four days in the City of Angels, we were ready for some chill days on the beach. I did a quick search on Google for the best beaches close to Bangkok and Koh Samet popped up as a great alternative.
I also read several places that Koh Samet is one of the sunniest islands in Thailand. Since we were traveling during the rainy season it was important to us that we found a place with the least possible rainfall.
Koh Samet is just as popular with the Thais as with foreigners. It's not one of my favorite islands in Thailand, but Samet does make for a great beach getaway from Bangkok.
Koh Samet quick guide
Don't have time to read the whole article? Here's a list of my Koh Samet favorites:
🏨 Best Koh Samet hotel: Le Vimarn Cottages & Spa
🛌🏻 Best Koh Samet budget accommodation: Apache Bungalows
🎫 How to get to Koh Samet: Bangkok to Ban Phe Pier driver
🍚 Best Koh Samet restaurants: Banana Bar
🛵 How to get around: Walk, scooter, golf cart or Songthaew.
💸 Good to know: Koh Samet is part of the Khao Laem Ya National Park, so you have to pay an entrance fee of 200 Baht (100 Baht for children). The ticket is valid for one week and has to be paid upon arrival.
How to get to Koh Samet
Koh Samet is a small island located in the Gulf of Thailand, approximately 200 kilometers southeast of Bangkok and 90 kilometers southeast of Pattaya. The island is approximately 6.5 kilometers long and 3 kilometers wide, with a total area of around 13 square kilometers.
From Bangkok
We opted for a private car to save time and get the most out of our six days on Koh Samet. The price was around 3200 baht / $100 for the three-and-a-half-hour drive down to Ban Phe Pier, including pick-up at our hotel in Bangkok. From there we jumped on our hotel's private shuttle boat. A super easy and comfortable transfer, but it can be done for a lot less money.
Hourly and daily minibusses and regular buses depart from both Bangkok's Suvarnabhumi Airport and Eastern Bangkok Bus Terminal (Ekamai) to Ban Phe Pier. Tickets usually cost around 200 bath / $6.
🚘 You can book your private transfer here >> Bangkok to Ban Phe Pier driver
Choose the right pier
From Ban Phe you have the choice of public ferries and the more expensive speedboats departing from more than five different piers. The more expensive speedboats can drop you off anywhere on the island. Prices will depend on which beach you're staying at.
In my experience, the cheap alternative is the Nuanthip Pier somewhat hidden behind the 7-Eleven supermarket. From there you can get a one-way trip for 70 baht and a round trip for just over 100 baht. Keep in mind that this is a local ferry, but the journey still only takes about 40 minutes.
Koh Samet's main ferry pier, Na Dan (Nadan), is found on the north coast, just east of Ao Noi Na. Green songthaews (a pick-up with rows of seats in the back) shuttle passengers to and from their accommodation but keep in mind that a lot of hotels up north can be easily reached on foot from the pier.
Day trip to Koh Samet from Pattaya
If you find yourself in Pattaya and need an escape from the busy streets, go on a day trip to Koh Samet. You will be picked up by a driver at your hotel in the morning and taken to Ban Phe pier. From there you will get on a ferry to Koh Samet, one of the closest islands to Pattaya. The transfer takes only 2 hours.
Spend your day frolicking in the crystal clear water and lounge in the sun on one of the many white sand beaches this paradise island has to offer.
🎫 Check price & availability here >> Day trip from Pattaya to Koh Samet
Weather in Koh Samet
Located in the Rayong province, three and a half hours southeast of Bangkok, Koh Samet makes for a great escape from hot and humid city life. With a year-round tropical climate, the island is a great place to be even during the rainy season. Temperatures usually stay between 25ºC to 34ºC, not too hot and never too cold (at least not for us Norwegians).
The weather on Koh Samet can be divided into three distinct seasons; the warm season lasting from March until August, the rainy season from late August until November and the cooler high season which lasts from December until February.
Although located only a few kilometers off the coast of mainland Thailand, Koh Samet receives considerably less rainfall. It's actually the driest archipelago in Thailand and has its own unique microclimate which makes it one of the best places in Thailand to visit during the rainy season. My mum and I were there in August/September and only had one day of rain out of the six we were there.
The best beaches on Koh Samet
The best part about the islands in Thailand is, of course, the beaches, and Koh Samet is no exception with 40 stretches of sand. So whether you're a loner like me and don't like sharing or you like resort beaches where you can ride on those inflatable bananas, you are covered here.
My best advice would be to rent a scooter and drive around stopping at quite a few different beaches to see which ones tickle your fancy.
The main beach and also the longest, Sai Kaew, looks more like something out of Phuket with its large resorts, fleets of speedboats and all the water activities you could possibly wish for. It gets way too touristy for me, but if you like that kind of stuff this is the place to be.
Ao Lung Dum (Loong Dum)
Far removed from the hoards at Sai Kaew, Ao Lung Dum is one of two beaches where the backpacker vibe is still very much alive. And that's probably why it's my favorite beach on the island, with no large resorts in sight!
The small beige sand beach is gorgeous and swimming here is great, you can even jump from the old pier on high tide. Apache Bungalows fronts most of the beach with its bohemian-style bungalows and super cool driftwood restaurant.
I'll get back to this place under accommodation further down. You'll find the swing(above) just in front of Jellyfish Bungalows and restaurants on the north side of the beach.
Lung Dum, which by the way loosely translates to "Long Stupid" in Norwegian, is clearly marked by a colorful wooden sign up by the road. You can't miss it!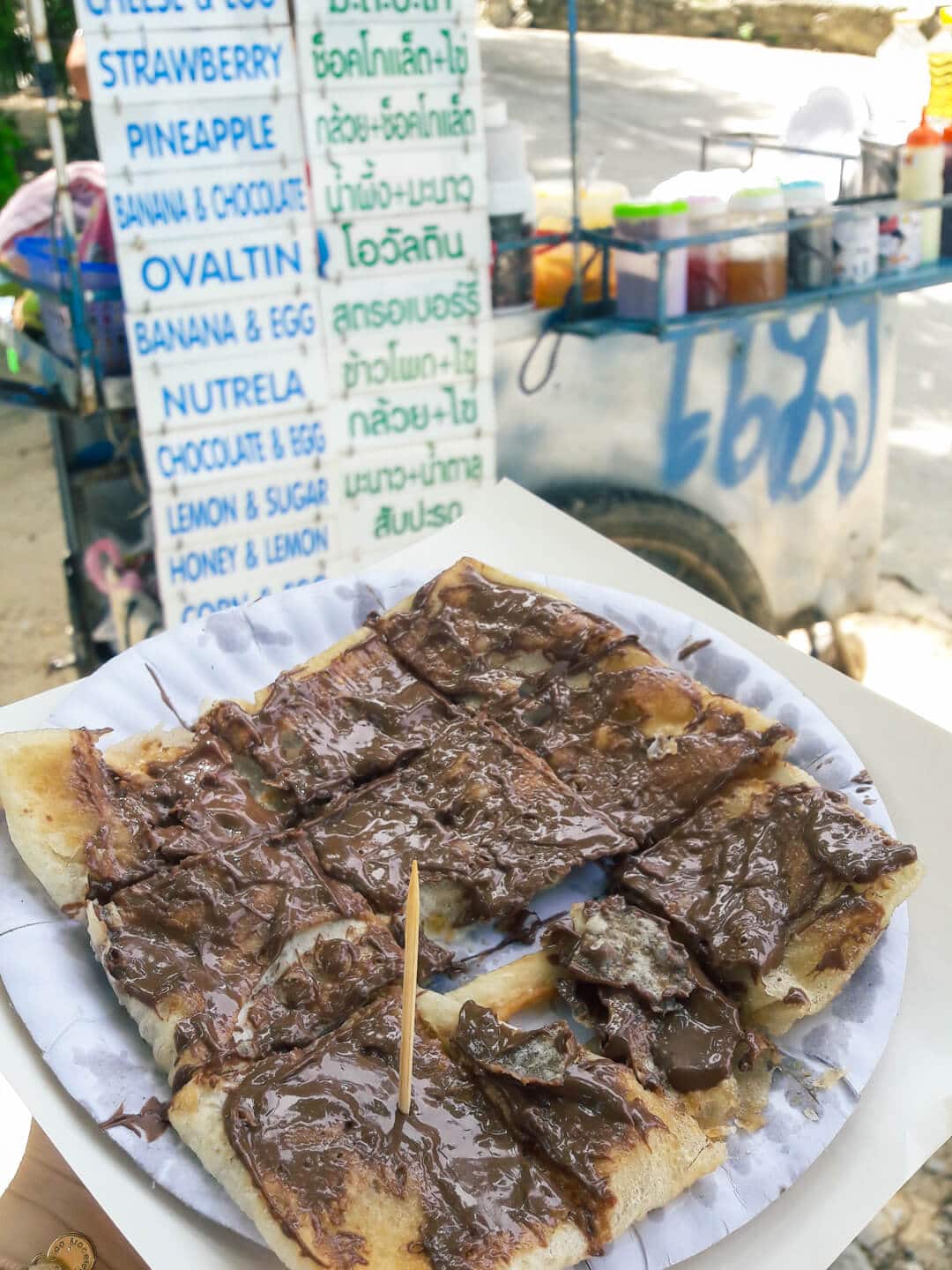 Ao Wai
Just down the road from Ao Lung Dum, you'll find another beautiful and quiet beach where you can escape the crowds up north. Ao Wai's powder-white sand is lined by Cajeput trees which offer some shade and two headlands make for calm waters perfect for swimming.
Samed Villa Resort is the only accommodation here and in their restaurant, you can enjoy both Western and Thai dishes for lunch and dinner. Kayaks are snorkeling gear are also available for rent. Ao Wai can be reached directly by speedboat from Ban Phe pier on the mainland and is definitely one of the beaches you shouldn't miss.
Ao Noi Na
Koh Samet's only north-coast beach might not look like much when coming from Na Dan Pier, but the wide stretch of fine sand in front of Mooban Talay Resort is just gorgeous.
It might very well be the most picturesque stretch of sand on the island. And I don't think it's a private beach, despite what the hotel staff might tell you.
Ao Nuan
Ao Nuan, a small rocky cove surrounded by unspoiled greenery, is the second beach on Koh Samet that feels like a good old backpacker secret. Although it's located just south of busy Sai Kaew you can easily find a private spot here to enjoy peace and quiet.
The light-beige sand is grainy but the water is mostly free from reef and seaweed. Ao Nuan along with Ao Lung Dum is the kind of beach I love love love. No major development, no noisy watersports and no hoards of people!
Ao Prao
Ao Prao, though within walking distance of Sai Kaew, feels like a different world. Almost no loud boat motors, no tourists screaming while doing watersports and very few children. Much thanks to Ao Prao being one of the fanciest beaches on the island with three resorts ranging from mid-range to luxury.
The sand is powdery fine in front of the stunning Le Vimarn Cottages & Spa but gets grainy towards the northern part. Be sure to also check out the stunning Ao Prao Resort.
There isn't much boat traffic here and a large roped-off swimming area makes it safe to frolic in the water, though it is very shallow. Rent a sun lounger with an umbrella and just sit back and relax while taking in the beautiful scenery with a cocktail in hand.
Prao Beach is one of the only west-coast beaches on the island which makes it the perfect spot to watch the sun go down. Speaking of sunsets…
Read next >> The best travel insurance for long-term travel
Top things to do on Koh Samet
The best thing to do on Koh Samet is, of course, to swim and lounge on the beach. It is home to the best beaches close to Bangkok after all. But Koh Samet also has so much more to offer.
Koh Samet sunset spots
Most of the beaches on Koh Sames face east, which makes it hard to find a good spot to watch the sunset. But in addition to Ao Prao, there are a few good spots south on the island. The best thing to do is to rent a scooter and drive until you find an opening in the vegetation.
There is one good spot close to Ao Lung Dum where my mum and I spent several evenings and shot some great sunset photos.
Another one of the best sunset viewpoints on the island is located just across the road from the entrance to Vongdeuan Resort. The brown "sunset" sign is partly covered by branches which makes it easy to miss from the road. So slow down and look closely.
Park your scooter on the side of the road and head down a rugged path until the jungle opens up to the most amazing view. Then sit down and enjoy the show!
Laem Toei sunrise and sunset point
Laem Toei is the southernmost point of Koh Samet. It is a popular spot among tourists and locals alike, thanks to its stunning views of both sunrise and sunset. The area is known for its raw natural beauty, with rocky cliffs and crystal-clear waters providing a picturesque backdrop for photos.
In recent years there have been built several viewing decks and pathways, which have made the visit even more comfortable. So whether you're an early bird or a night owl, Laem Toei is a must-visit destination for anyone traveling to Koh Samet.
Explore on two wheels
My favorite thing to do in Asia is to rent a scooter and just drive around and see where I end up. And since Koh Samet is a small island with limited traffic, it is a great place to do just that. Riding a scooter also allows you to visit local markets, Wat Koh Samet, and see all the different beaches to pick your favorite.
We rented a scooter through our accommodation, but there are also several rental places in the village. The price was 300 Baht per day, but since we rented it for 5 days we managed to get a slightly better price. And before you hit the road, make sure your travel insurance covers it and that you wear a helmet.
Wat Koh Samet (temple)
Wat Koh Samed or Koh Keaw Pissadan is a Buddhist temple in Koh Samet Village. The temple's architecture is a blend of traditional Thai and Chinese styles, with intricate carvings and colorful decorations adorning the buildings.
Walk around and explore the temple's many shrines and pagodas, which are dedicated to various Buddhist deities. Right next to the big white Buddha, you can see murals that tell the story of Koh Samet Island.
Koh Samet mermaid statues
On Koh Samet, you can spot mermaid statues in all shapes and sizes all over the island.
Located near the Ao Wong Duean beach, the statues are a popular spot for tourists and locals alike. The statues depict two mermaids sitting on a rock, gazing out at the sea with their tails intertwined. They were created by a local artist and are said to represent the island's connection to the sea and its natural beauty.
You'll find the largest statue at Na Dan Pier, a bronze mermaid/ogress, also known as a Phisuea Samut, that emerges from the sea to greet visitors. It's the main character from a popular Thai poem about a love story that ended in deceit.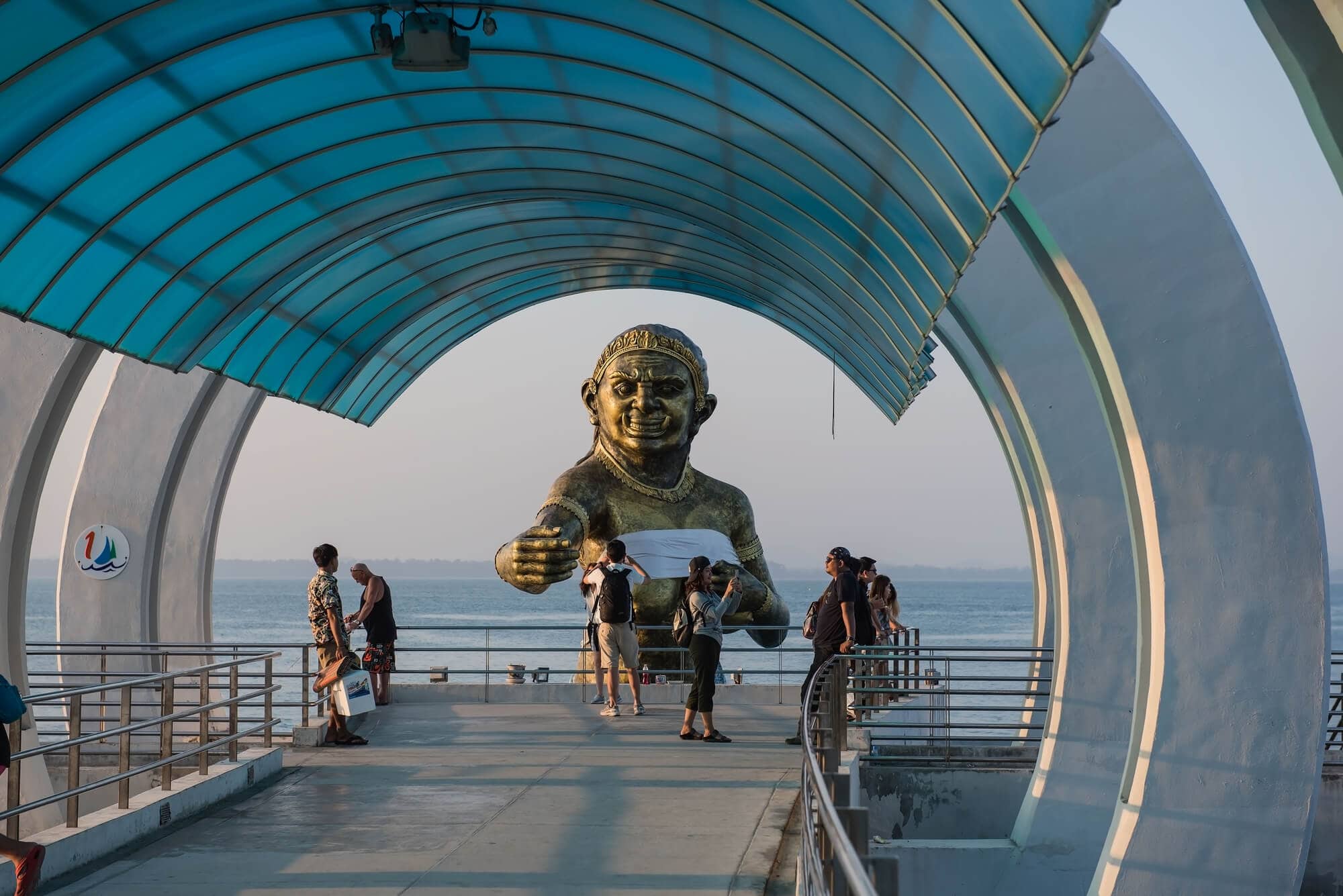 Nightlife on Koh Samet
When the sun starts to set the beaches of Sai Kaew and Ao Phai transform into beach bars with rugs, tables, pillows and other decorations on the sand. The most popular bars are Ploy Talay and Silver Sand Bar, you know those typical Thai beach bars that attract the backpacker crowd.
Full moon party
While Koh Samet is not as well-known for its full moon parties as some of the other Thai islands, it does offer a unique and exciting experience for those looking to party under the stars.
The most popular full moon party spots are also Ao Phai and Sai Kaew Beach. The parties usually start around sunset and continue until the early hours of the morning, with revelers dancing and socializing under the moonlight.
While full moon parties can be a great way to let loose and have fun, please be mindful of your surroundings and drink responsibly to ensure a safe and enjoyable experience.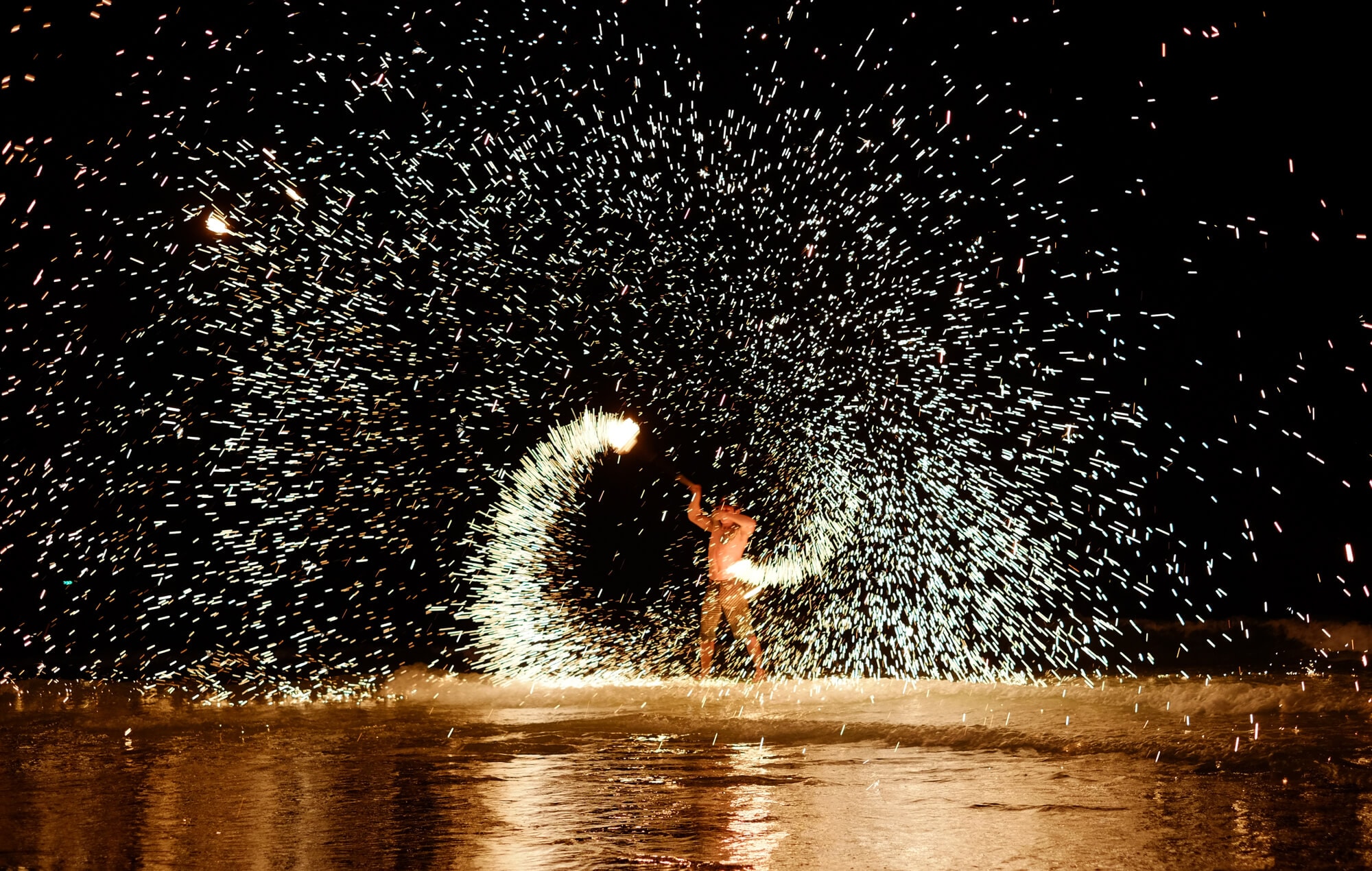 Where to stay on Koh Samet
Budget Accommodation
Apache Bungalows (on the beach)
Pieced together from driftwood, logs, stones, cement and metal, the rooms at Apache Bungalows come with a choice of fan or air-con and cold-water bathrooms. All the rooms have front porches, including several that are literally in the sand like you see above.
The restaurant looks like it was thrown together in a hurry from leftover wood, so simple yet so beautiful. But the best thing of all is that all the buildings are decorated with seashells in all shapes and sizes. Bohemian beach vibe to the fullest.
As of July 2018, Apache Bungalows is finally online. You can book your stay here!
If Apache Bungalows is fully booked you should also check out the similar air-conditioned bungalows at neighboring Jelly Fish Bungalow or the even more tropical-looking beachfront bungalows at Ton Had.
None of these places on Lung Dum beach have great reviews, but remember that it is backpacker-style beach accommodation. I'll take laidback beach living over large all-inclusive resorts any day of the week. The location is in my mind the best on the island!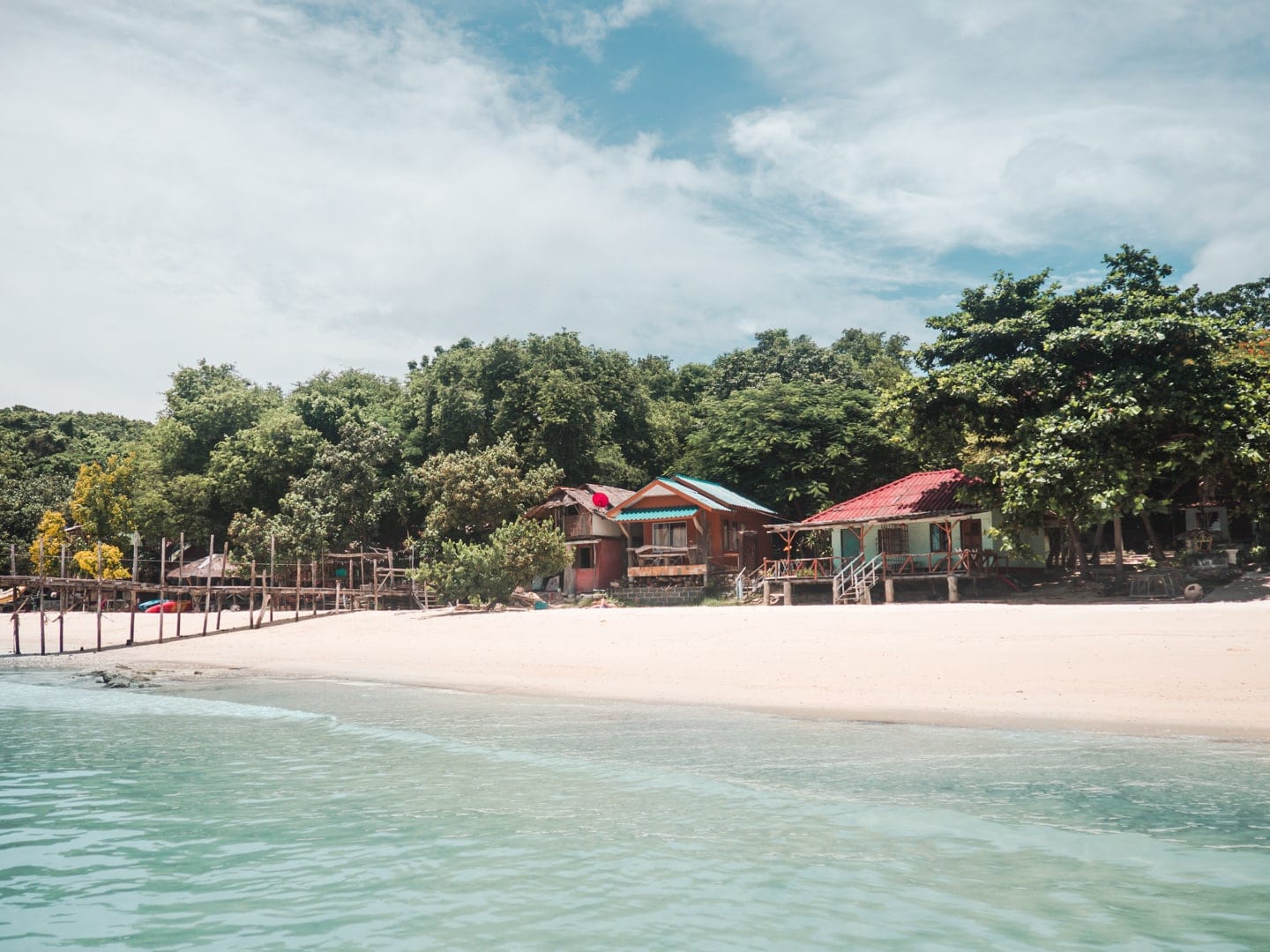 Ao Nuan Bungalows
If Apache Bungalows is your kind of place, I'm sure you'll also love Ao Nuan Bungalows. As mentioned above, Nuan Beach is one of the few spots left on Koh Samet which feels totally secluded. The simple yet charming bungalows are set on a hillside in the jungle.
They look like those beach shacks you see on inspiration boards on Pinterest. The fan rooms rely on a few shared cold-water outside bathrooms and the air-con rooms have private bathrooms. Their restaurant & bar has a good menu with lots of options at very affordable prices.
You can call (+66 38 644 334) to make a reservation but most guests stay at another hotel first then move to this one after booking in person.
Luxury Resorts
Koh Samet is known for its luxury resorts that offer top-notch amenities and services. Three of the best luxury resorts on Koh Samet are:
Paradee Resort & Spa: This resort is located on the secluded Kiew Beach on the southern tip of Koh Samet. It offers luxurious villas with private pools and outdoor bathtubs. The resort also has a spa, a fitness center, and a restaurant that serves Thai and international cuisine.
Le Vimarn Cottages & Spa: This resort is located on Ao Prao Beach and offers beautiful cottages with sea views. The resort has a spa, a swimming pool, and a restaurant that serves Thai and international cuisine. It also offers activities such as snorkeling, kayaking, and fishing.
Ao Prao Resort: This resort is located on Ao Prao Beach and offers luxurious villas and suites with sea views. The resort has a swimming pool, a spa, and a restaurant that serves Thai and international cuisine. It also offers activities such as snorkeling, kayaking, and fishing.
Best restaurants on Koh Samet
Banana Bar
Banana Bar is the top-rated restaurant on Koh Samet on Tripadvisor for a reason! Dinner here was the absolute best meal we had during our stay on the island and the best Thai food I've had in a long time. We tried the spring rolls and sweet & sour chicken, both delish.
My mum almost didn't want to go into the restaurant with me. She's one of those "judges a book by its cover" people. Haha, sorry mum!
But after traveling for so many years I have learned that you often get the best local food in small hole-in-the-wall places like this one. I think we were literally seated in their living room/storage room which is open onto the main street in town. A fun experience and definitely a must on Koh Samet!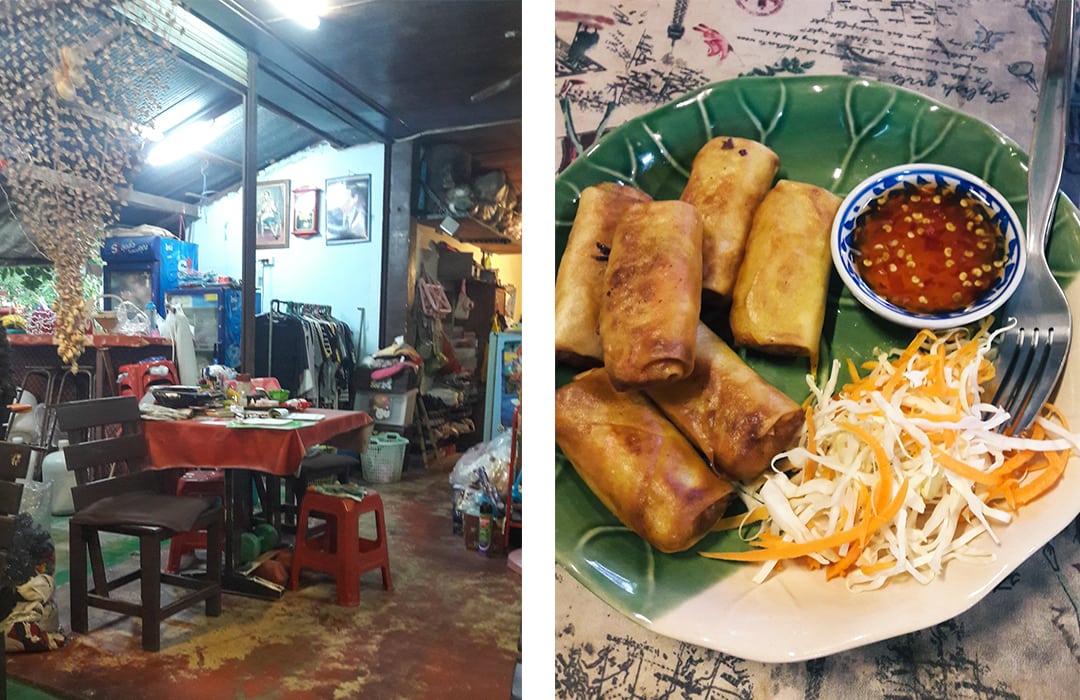 The Canteen
Right next to Banana Bar in Koh Samet Village, The Canteen is a must if you're craving something other than Thai food. I know I know, how can one possibly crave something other than one of the best cuisines in the world? Well, it does happen occasionally.
The owners at the Canteen make a lot of the food they serve from scratch, including the buns, pizza dough, sausages and burger patties. I especially enjoyed the bacon burger and the bacon and tomato sandwich.
Summer Day Beach Restaurant
Summer Day Beach Restaurant is another great place for some authentic and affordable Thai food. I heard some Bangkok expats talking about it being the best Thai food they'd ever had. The setting is beautiful right on the beach but they only have 6 tables and the kitchen closes early, usually around 8:00 pm (at least during low season).
The staff here are friendly and extremely helpful. They'll do whatever they can to make your lunch or dinner an amazing experience. I've also heard great things about the adjacent resort, so if you want to stay in the thick of things it might be worth checking out.
Jump at Sea
Jump at Sea is located down an alley leading to Sai Kaew Beach. It is hard not to be drawn in by the colorful mural and fun interior complete with green plants in all shapes and sizes. This is the place to go when you want some good coffee, iced tea, fruity French Toast, ham and cheese toast and cakes.
Some would say it's the best coffee on the island, I don't know because I don't drink coffee. But I was very happy with everything else!
FAQs: Koh Samet
Is Koh Samed worth a visit?
Yes, Koh Samet is worth a visit for its beautiful beaches, crystal-clear waters, and scenic views. Especially if you find yourself far away from the even more beautiful islands in the south of Thailand.
Is Koh Samet worth visiting for a day trip?
Koh Samet is best explored over a few days, but it is still worth visiting for a day trip if you are short on time. Especially if you're staying in Pattaya and need to escape the mayhem for a day. You can book your day trip here.
How many hours is it from Bangkok to Koh Samet?
It takes approximately 4-5 hours in total to reach Koh Samet from Bangkok, depending on the mode of transportation you choose.
What are some popular activities to do in Koh Samet?
Some popular activities in Koh Samet include sunbathing, swimming, snorkeling, kayaking, and renting a scooter to explore the island's natural beauty.
What is the busiest part of Koh Samet?
The busiest part of Koh Samet is Koh Samet village and the main beach, Hat Sai Kaew, which is known for its white sand and clear water.
What are the best beaches to visit in Koh Samet?
Apart from Hat Sai Kaew, other popular beaches in Koh Samet include Ao Prao, Ao Wai, Ao Kiu Na Nok, and Ao Phai.
Which resorts are recommended for a stay in Koh Samet?
Some recommended resorts in Koh Samet include Paradee Resort, Le Vimarn Cottages & Spa, and Ao Prao Resort.
Are there any entrance fees for visiting Koh Samet?
Yes, visitors are required to pay an entrance fee of 200 Baht per person to enter the island.
---
Remember to pin for later 😉