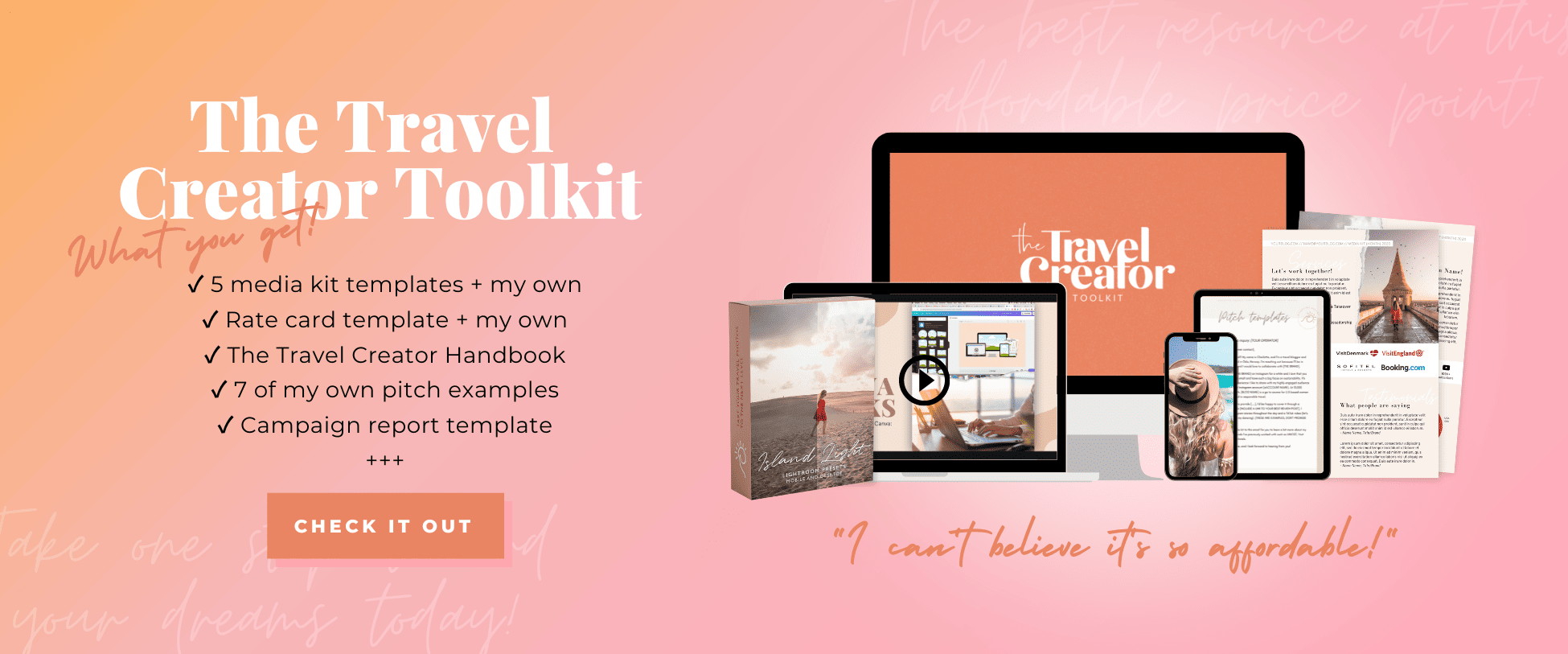 This post may contain affiliate links. I will earn a small commission if you purchase through them, at no extra cost to you.
Are you looking for the best Pinterest marketing course? After taking four Pinterest courses over the last few years (some much more expensive than Pinteresting Strategies) I decided to review the one course that has helped me the most in my blogging journey, Pinteresting Strategies by Carly Campbell.
Whether you've just started blogging or have been at it for years, it's more than likely that you've been through the struggle of generating traffic to your blog. Blogging truly is a roller-coaster ride of twists, turns and moments of pure frustration. So have you ever felt like it's all just a bit too much? Like you are doing everything you're supposed to but you can't seem to grow your blog?
I know I have! You keep hearing from top bloggers how much income they are earning from their blog, but no matter how hard you try, nothing really works.
Up until last week, my blog and Pinterest views had been stagnant for over a year. Whenever I published a new post and it did well it never increased my traffic it just took over for another post that used to be popular. And I'm sure you have experienced something along the same lines!
UPDATE June 2021: Carly is about to release Pinteresting Strategies 2.0, a course fully updated for the Pinterest algorithm change that messed up the traffic for so many of us. After taking another Pinterest course since my last update (it was part of a bundle), I still think Pinteresting Strategies is the best value Pinterest course out there.
UPDATE November 2019: I AM SO EXCITED!!! Just a few weeks after completing this course I had my first pin/article go viral! And one month later I have tripled my pageviews. I'm so happy to finally have a Pinterest strategy that works for travel blogs! Read more under "results" further down.
The best Pinterest course 2021
I purchased Pinteresting Strategies hoping to up my Pinterest game and finally increase traffic to my blog. As I debated whether I should spend my hard-earned money on this course or not, I searched for reviews online from other bloggers. I found them really helpful so I decided to offer you my honest opinion and show you my results as well.
If you're just starting out as a blogger, chances are you're overwhelmed with everything you should purchase and all the subscriptions you're told you need. Some investments are really worth the money, and unfortunately, some are just a waste of money and time.
As I mentioned above, I have invested in two Pinterest marketing courses prior to this and one after, and while I learned a thing or two from all of them, I do not think they were worth the price. That's why I have not become an affiliate for any of them. And yes, I know all bloggers say they never promote things they don't believe in, but I truly don't. Unless I'm 100% sure it's worth it, I won't even mention a course!
I hope that this Pinteresting Strategies review will help you decide on whether or not this course is right for you. Be sure to also get Carly's FREE Pin Template Starter Kit here!!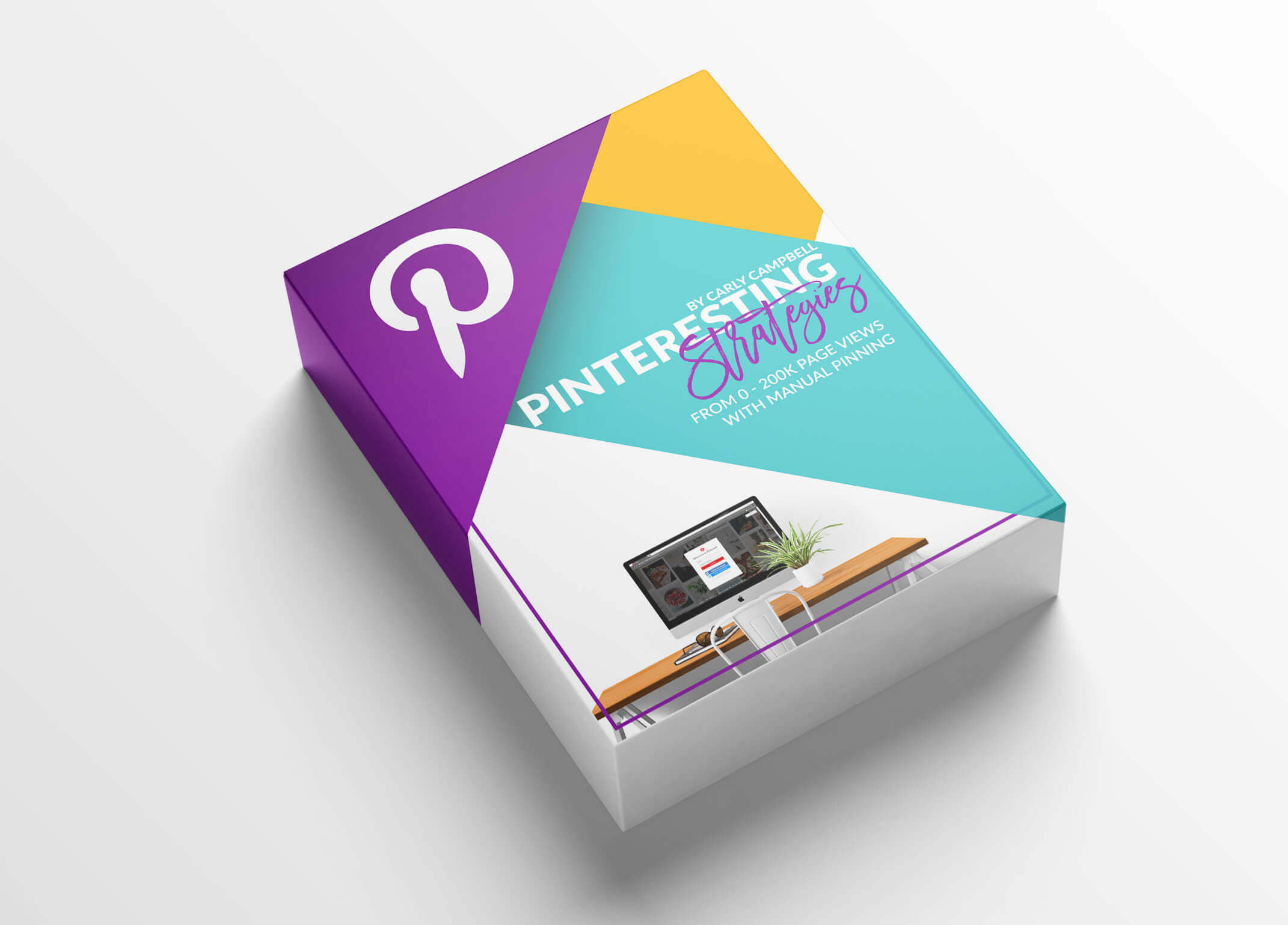 Manual Pinning
What makes Pinteresting Strategies different from all the other Pinterest marketing courses I've purchased is Carly's focus on manual pinning. And the fact that she studies and double-checks everything, she didn't just get lucky.
She says that manual pinning drives much more traffic to her website than when using an automatic scheduler. All her raving reviews attest to the same and I can too. I've used BoardBooster and then Tailwind for the last year because everyone said that's what you should do but I haven't seen much difference in Pinterest views or click through to my blog. I've now realized that was because I didn't understand how to use them properly.
Carly got 200,000 page views to her 7-month-old blog, and most of that traffic was a result of manual pinning. For new bloggers, this is great because we all try to keep our expenses low and avoid any unnecessary subscriptions. Right?
But for those of you who don't have time to pin manually every day, she also suggests how you can supplement your strategy with Tailwind.
What does the course include?
Instead of me listing all the modules (There are a lot. Carly's course is more detailed than any other Pinterest resource I've ever seen. Which I love!), here are some screenshots from the course: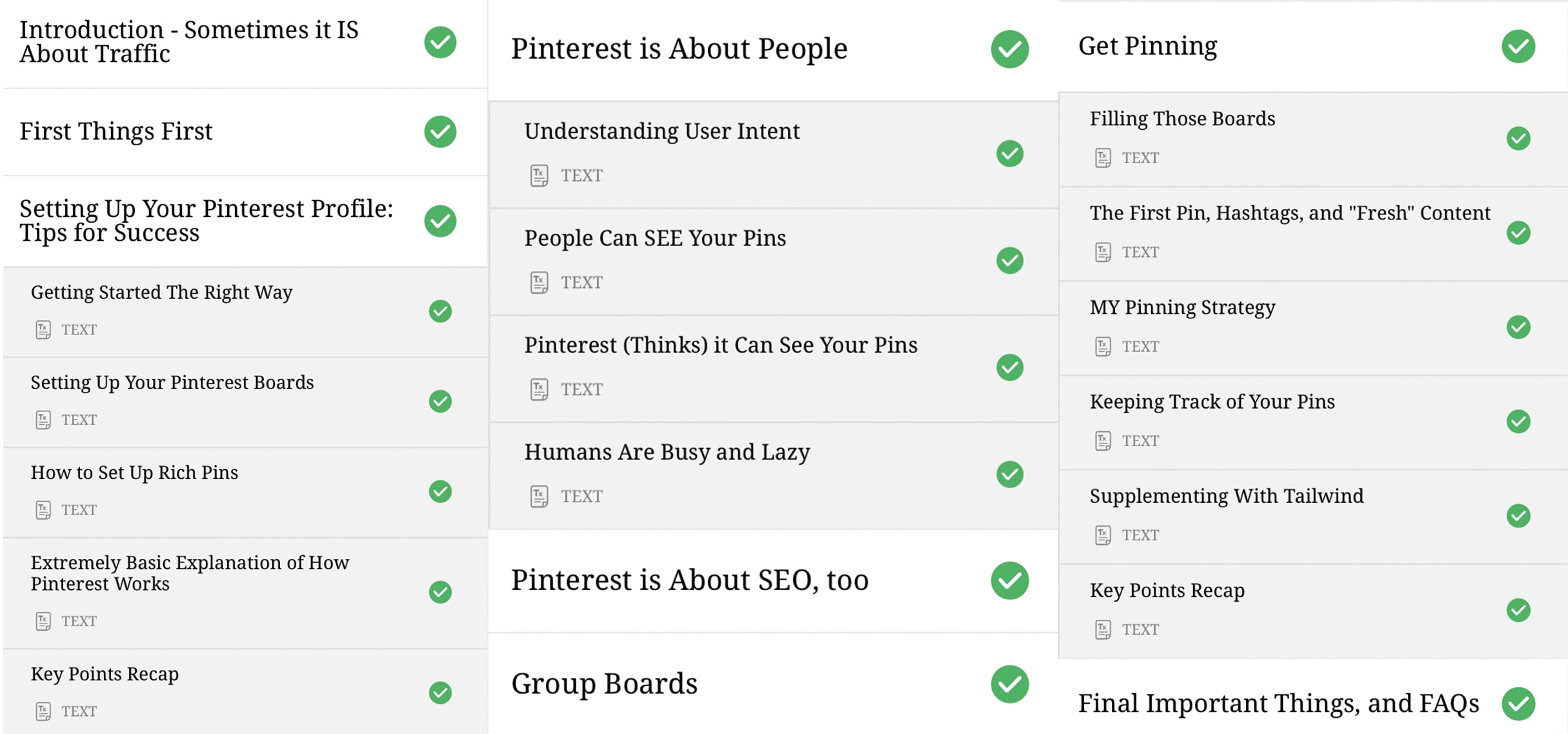 What you can learn from Pinteresting Strategies?
As you can see above you'll learn everything you need to set up and run a successful Pinterest account. The most important advice is related to Pinterest SEO and how to implement it in your profile and board descriptions.
Carly also talks about what makes pins go viral and gives examples of good and bad pins. There are so many things to consider when creating pins, and she goes through everything in detail. Carly also explains why she believes manual pinning is important and why she based her strategy on it.
You might also like: 15 tools & resources I use every day as a full-time travel blogger
Who can benefit from this course?
Pinterest is one of the best ways to generate traffic for a new blog. I wish I had created a Pinterest account even before I started blogging because Pinterest really can explode your blog traffic. So for those of you just starting out, this course is a must.
However, if you have been blogging for a while you're probably wondering if the course can teach you something you don't already know. And the answer is yes! I have been blogging for three years now and been an avid Pinterest user for almost as long. I felt like I had it down and understood everything I needed to in order to be successful. But for some reason, I just couldn't grow those numbers.
While I was working my way through the course I had more than one aha moment where things suddenly made so much more sense. And I realized that I just needed to adjust my pinning strategy a bit to see a big difference in my numbers.
It is also important to remember that Pinterest has an ever-changing algorithm, which means that we have to adjust our strategies accordingly. This requires some commitment. Carly spends anywhere from 15 minutes to over an hour on Pinterest every day. I have spent 15 minutes every day over the last two weeks. I pin in the morning while I have breakfast, during the day whenever I have time (like on the toilet ? and on the bus) and then in the evening before I go to bed.
Pinning has become somewhat of a daily routine and I actually really enjoy it. I mean, what are 15 minutes of your time when you get results like this!?
Why I recommend Pinteresting Strategies
As mentioned earlier, I have invested in way too many ebooks and courses over the years, but this course is the resource that finally helped me reach over 500,000 monthly views on Pinterest.
Here are some of the reasons why I love the course:
It's affordable – At $57 it is one of, if not the best value Pinterest marketing course out there
It has helped me more than triple my blog traffic!
It goes in-depth. Carly literally shows you step-by-step how to set up an account, how to create pins, how to master Pinterest SEO aaaand she even reveals her own pinning strategy.
It's fully updated for the 2021 algorithm change.
Now that the ebook has been turned into a detailed course it will be updated with every new algorithm change.
Carly makes some great points I haven't seen talked about anywhere else.
You don't need to invest any money in a scheduler to be successful with this strategy.
It helped me finally "crack the Pinterest code" and get my first viral pin!
My results
Below I have included some screenshots of my Pinterest and Google analytics. As you can see, after I started implementing the strategies from the course on October 13th, my Pinterest views per day have now tripled. And in turn, my pageviews have finally started to grow which means a small but long overdue increase in ad and affiliate income. Yaaay!

I got 500 unique visitors more from Pinterest this week!! Okay, I know it's only been two weeks and that the numbers aren't crazy, but it's such a relief to finally see some results after one year of feeling stuck. So I can't really contain my excitement. And I can't wait to see where this will take me!
UPDATED RESULTS
I just had my first pin go viral (at least I think this can be called viral) and I definitely have Carly to thank for that. I was using Pinterest to promote my blog for 2 years before taking this course, without much to show for it. Then just a few weeks after completing the course I have more than tripled my blog pageviews with much less effort than what I was putting in before. And that was before this article went viral. Woho!
The numbers you see on the pin below is from about three days, the pin had 3k Pinterest views and about 50 clicks before taking off. And just like Carly says in the course, when one pin takes off the others get a boost too! The three other pins I made for this article all got over 1000 clicks each. And it didn't stop there. After going viral on Pinterest it suddenly took off on Facebook and Mix too!
My viral article has now calmed down, but as you can see my overall clicks have grown a lot. And it seems like they're here to stay!

In about a month I went from 1292 unique users from Pinterest a week to 4720 a week. That's 5698 sessions and 7397 pageviews from Pinterest a week!
---
If there's one blogging course you should invest in, it's Pinteresting Strategies!
Remember to pin for later 😉