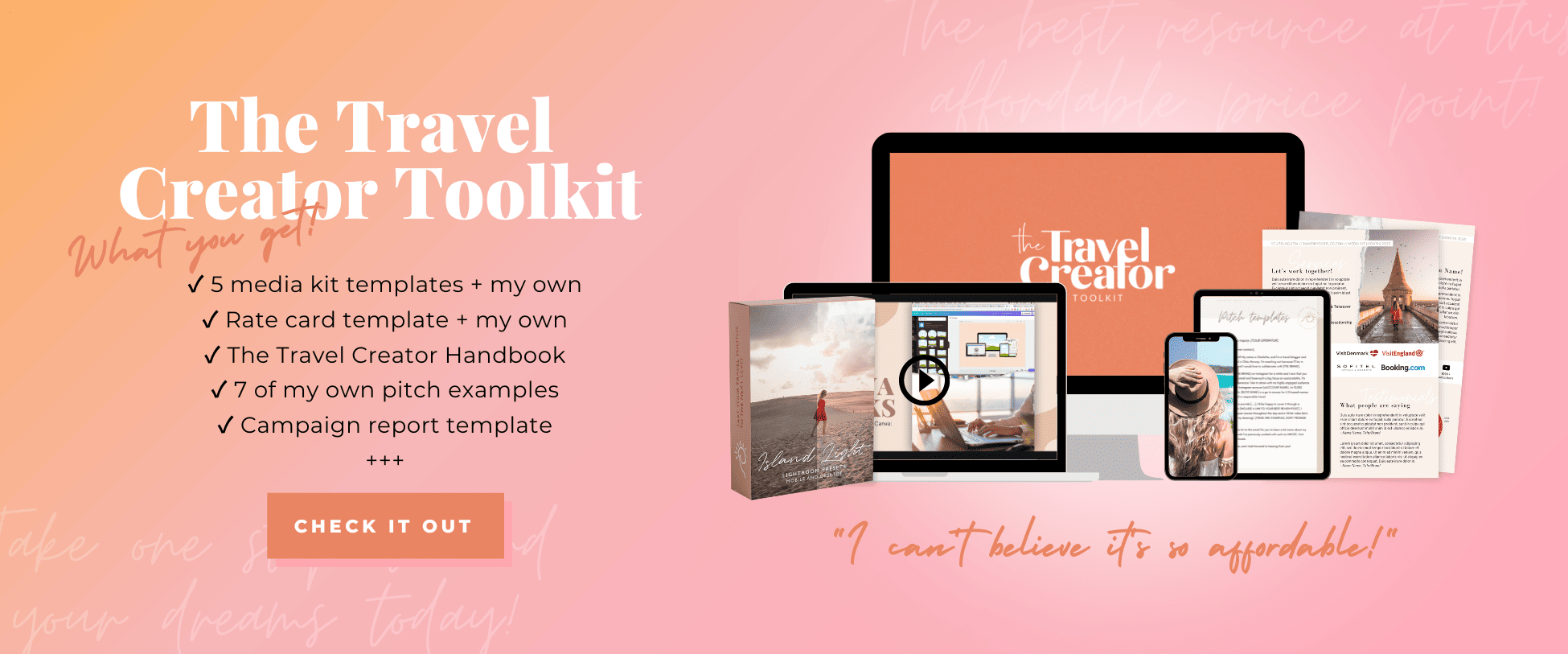 This post contains affiliate links. I will earn a small commission if you purchase through them, at no extra cost to you.
These breakfast scones are the perfect start to the day! They are surprisingly easy to make and high in protein from the seeds, oats, cottage cheese and eggs. Just one or two of these will make you feel full for hours!
// This post contains affiliate links
When I'm home in Norway these scones are one of the things I crave and my mom makes them the best. No matter what I do I just can't make them taste or look as good as hers. Probably because I can't keep to a recipe to save my life. After the first two steps, I go rogue and throw in a bit of this and a bit of that. So for the purpose of this post, I had my mom make the scones while I shot the photos and wrote down how she did it. And by the way, I didn't know whether to call them rolls or scones as they aren't really either. But I decided on scones as they are made with baking soda, not yeast.
We have six hens roaming free in the garden at my parents' farm so more often than not we have a lot of eggs we need to use. It's important to me to know where the eggs I use come from. That the hens are well taken care of and live happy lives. My dad's chickens are spoiled and each of them has their own favorite snacks like corn, watermelon and herbs. Their eggs are larger than the ones I used to buy from the supermarket and the yokes are a deep yellowish-orange color. Perfect for baking!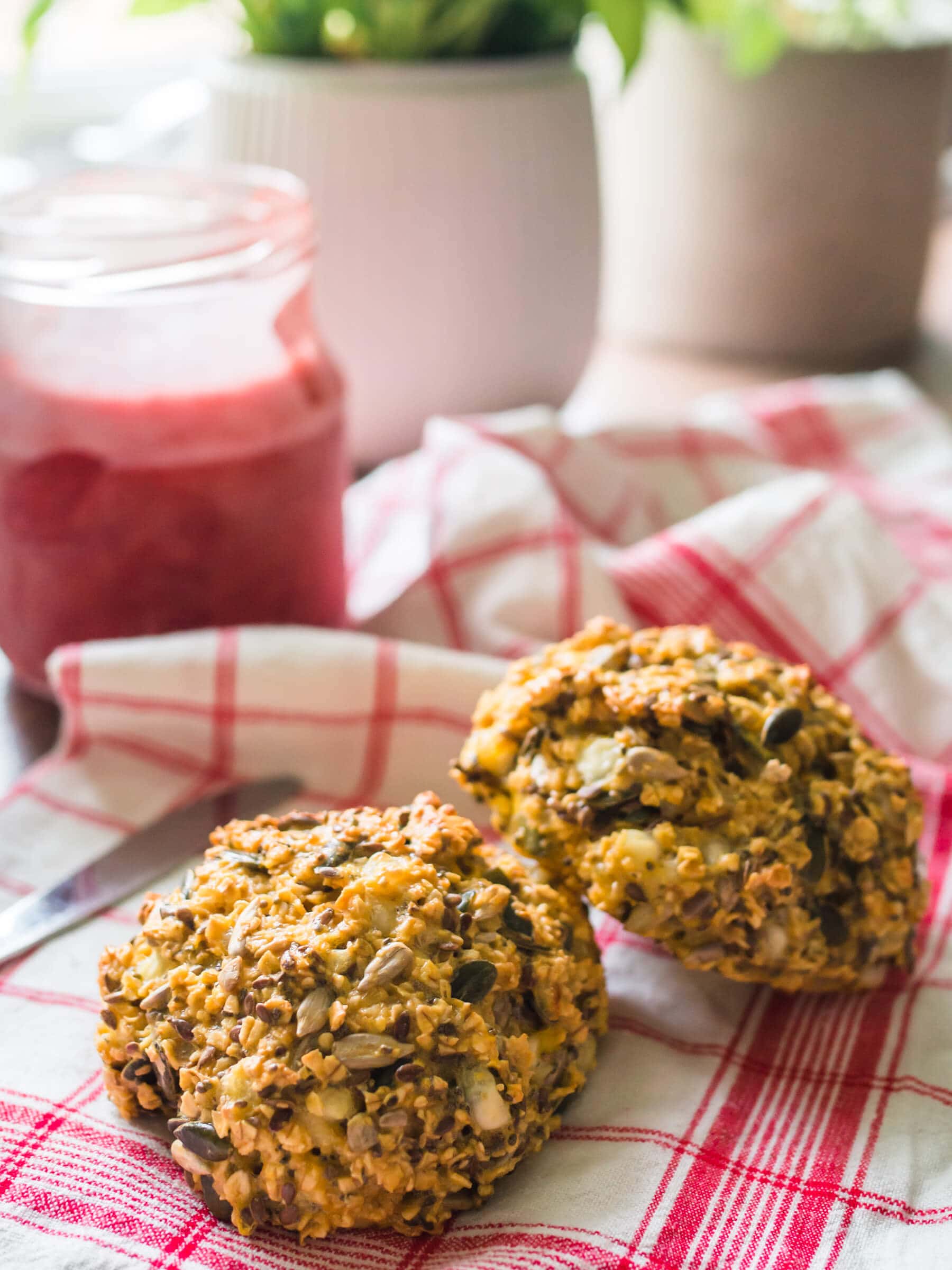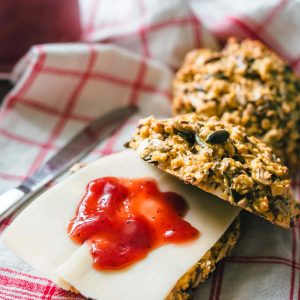 Quick & easy high-protein breakfast scones
Ingredients
4 Eggs (medium size)
4 tbsp Cottage cheese (headed tbsp)
1 tsp Baking soda
3-4 dl Oats (1.7 cups)
3 tbsp Chia seeds
4 tbsp Flax seeds
4 tbsp Sunflower seeds
4 tbsp Pumpkin seeds
Instructions
Set oven to 200°C / 400°F

Add the eggs and cottage cheese to a medium-sized bowl and stir until combined

Stir in all the dry ingredients except 1/4 of the oats

Leave to swell for 10 minutes

Scoop out 4 balls and place on a baking tray lined with parchment paper. If the batter is too runny add the leftover oats. You should be able to just shape it into rounds.

Bake in preheated oven until golden brown on top, about 18 minutes

Leave to rest for 5 minutes

Eat them whole or slice in half and add homemade strawberry jam

Enjoy!
Chia, flax, sunflower and pumpkin seed are the ones I like to use. The chia seeds help keep the scones together but other than that you can use whatever you have in your pantry. Feel free to change the quantities as well if you like one over the other. I make these scones almost every morning when I'm home in Norway so I usually by the largest packets of seeds I can find. If we can't use it all before the expiration date we give it to the chickens which they are very happy about.
Remember to pin for later 😉
You want to make these scones for breakfast tomorrow. Trust me!

.
.