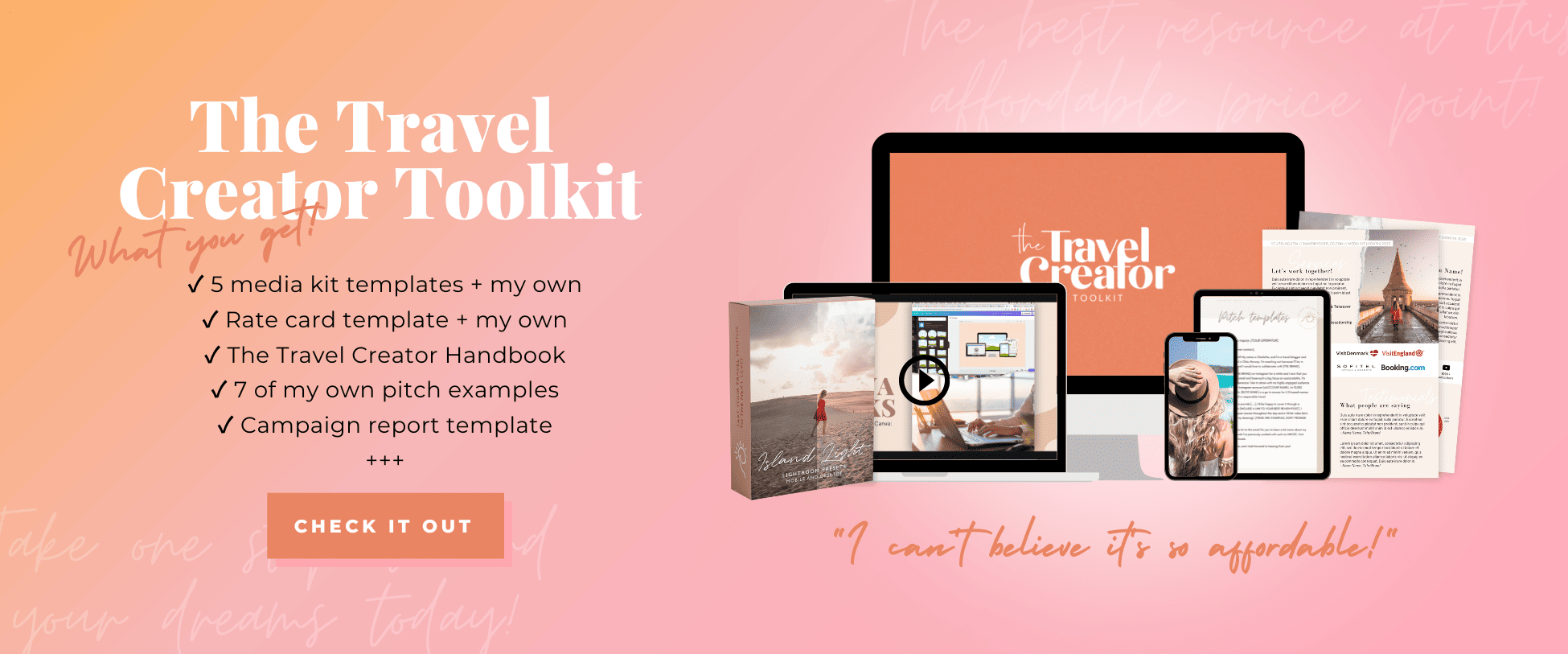 This post contains affiliate links. I will earn a small commission if you purchase through them, at no extra cost to you.
While undeniably beautiful, Norway is notorious for being one of the most expensive countries in the world. According to a report published by GOBankingRates, Norway has a 13.7% higher cost of living than New York City. And dining out costs on average 25% more than in the Big Apple. So is it even possible to plan a budget-friendly trip to Norway?
My readers often ask me: "How much money should I budget for a week in Norway?". And I never know what to answer, because we probably have very different ideas of what a budget is. What you end up spending during a week in Norway will, of course, depend on what kind of traveler you are and what you need to be comfortable. I can, however, give you an idea of how much I spent on an awesome 7-day road trip from Oslo to Lofoten.
I will do a more detailed guide on how to travel in Norway on a budget later. But for now, let's dive into a breakdown of what 7 days in Norway can cost.
Related post: 47 fun & fascinating facts about Norway: I bet you didn't know that…
Exactly how much I spent during one week in Norway:
I was traveling with my boyfriend but all the prices are per person and in Norwegian Kroner. We went on this trip in September and started out from our home in Larvik, a city 2 hours south of Oslo.
As of November 2020 1 USD = 9.55 NOK.
Accommodation
Total 3497 kr. / $366 for 7 nights – Average 500 kr. per night per person.
Bring a tent and accommodation will be totally free! Plus you'll get even closer to our gorgeous nature. Norway's "freedom to roam law" (allemannsretten) gives you the right to hike and camp on uncultivated land as long as you leave no trace. Your tent has to be at least 150 meters from the landowner's house or cabin. If you want to camp in the same place for more than 2 days, you have to get permission from the landowner. This does howvever not apply when you camp in the mountains and remote areas.‍
If you want to be a little more comfortable, like having access to an indoor toilet and showers, then pitching your tent at a campsite might be your best option. You'll have to pay a fee, but it will still be cheaper than a hotel room. And if you don't have a tent then a lot of campgrounds have small cabins you can stay in.
Hostels aren't really a big thing in Norway. They do exist but even a bed in a dorm is quite expensive so I would rather spend a bit more money and get a hotel room. Especially if I'm traveling with someone. Hotels are definitely not cheap but they aren't as expensive as you might think. Nice hotels in Norway are about how much you would expect to pay for a nice hotel in a lot of places in Western Europe.
During this trip, we mixed it up between hotels and campsite cabins. If we were to travel in Norway for a longer period of time we would definitely bring a tent.
Food & Drinks
Total 1967 kr. / $206 for 7 days – Average 281 kr. per night per person.
As I mentioned earlier, dining out in Norway can be very expensive. So to save money I always try to buy ingredients from a grocery store and make our own food at least once a day. Store brands like "First Price" and "REMA 1000" are cheaper than name brands but often just as good.
We also used the free Too Good To Go app once to save on food. It allows you to purchase unsold food from restaurants and grocery stores at the end of the day, to prevent it from being thrown away. For only 49 kr. we got 10 chicken wings, one portion of lasagne, bread and assorted pastries. It's not always the healthiest food but definitely cheap.
And remember to bring reusable water bottles as you can refill them everywhere. Tapwater in Norway is just as good as bottled water so there's no reason to waste money or plastic.
Related post: The ultimate Norway bucket list: top 200 awesome things to do!
Transport & Activities
Total 1770 kr. / $180 for 7 days – Average 253 kr. per night per person.
The best things to do in Norway are free! Okay, you could, of course, spend a lot of money on a fjord cruise or guided tour and it would definitely be worth it. But you can also go hiking from almost any city and see the most breathtaking views, waterfalls, mountains and beaches. All for free. So we only bought two tickets this time, one museum and the skylift in Loen which we just had to try.
Since we live in Norway we used our own car on this trip so you have to add car rental on top of the total I list below. You can rent a decent car for around 3000 kr. a week. I highly recommend getting a car to get the most out of our beautiful country. You're going to stop everywhere to just marvel at the views and take hundreds of photos, trust me! No matter how many times I go on road trips in Norway I'm still amazed by the incredible scenery.
I have not included tollroad charges in the total either because I can't remember exactly how much it was. I'm guessing somewhere around 400kr, we pay it once a month. Most rental cars in Norway have an Autopass which means toll is automatically collected when you pass a toll station. Some car rentals have toll included in the price and some will charge your credit card after you return the car.
Shopping
Total 118 kr. / $12
I rarely go shopping when traveling in Norway as I try to spend money on experiences rather than things. This time I only got a toothbrush and some hairspray because I forgot mine as usual. And then I bought a postcard in Geiranger as a souvenir. I collect postcards and always get at least one whenever I travel.
Total
In total, I spent 7247 kr. / $759 on 7 days and 7 nights in Norway.
This was half of a 2-week trip but our way back home was much less interesting and we spent almost exactly the same so I didn't want to bore you with too many details.
Daily budget breakdown:
Day 1
Accommodation: Rondane Høyfjellshotell 450 kr. per person in a small double room
Food: Too Good To Go 25 kr. per person (bought the day before, we got enough food for 2 meals for 2 people) – 0.5l Pepsi Max 27 kr. – Dinner with a soft drink at the hotel 349 kr.
Transport: Gas 320 kr. per person
Shopping: Toothbrush 29 kr. – Hairspray 69 kr.
Daily cost: 1217 kr.
Day 2
Accommodation: Nesset Fjordcamping 400kr per person in basic double room
Food: Breakfast included in the hotel price – For lunch we had the obligatory road trip cheese and bacon sausage from a gas station 49 kr. (trust me, it's delicious) – Chicken salad and a diet coke for dinner in Geiranger 195kr.
Activities: Loen Skylift 440 kr.
Shopping: A postcard 20 kr.
Daily cost: 1104 kr.
Related post: 10 incredibly beautiful beaches you won't believe exist in Norway!
Day 3
Accommodation: Gjerdset Turistsenter 400 kr. per person in a cabin with private bathroom.
Food: Bread, cheese, fruit and juice from the grocery store for breakfast and lunch 90 kr. – Dinner 139 kr. per person for a large pizza and soft drink.
Transport: Eidsdal-Linge ferry 87 kr.
Daily cost: 716 kr.
Day 4
Accommodation: Quality Hotel Skifer in Oppdal 545 kr. per person in a double room
Food: Smoothies and fruit from a grocery store for breakfast 37 kr. – Takeout fried chicken in sweet and sour sauce from a Chinese restaurant 234 kr. – Pepsi Max and energy bar from a grocery store 60 kr.
Transport: Gas 360 kr. per person
Daily cost: 1236 kr.
Day 5
Accommodation: Scandic Stiklestad 775 kr. per person in a double room.
Food: Buffet breakfast included in the hotel price – Tomato and mozzarella sandwich and juice for lunch at a bakery 95kr. – Sushi buffet at Sabrura for dinner 199 kr.
Transport: Parking in Trondheim 60 kr.
Daily cost: 1129 kr.
Related post: 50+ popular Instagram hashtags & feature accounts for travel in Norway
Day 6
Accommodation: Vestvatn Arctic Cabins 525 kr. per person in a private cabin
Food: Buffet breakfast included in the hotel price – Gas station sausage with soft drink again for lunch 65 kr. (it's a big thing in Norway ? ) – Pasta for dinner made in the cabin, ingredients 75 kr. per person.
Transport: Gas 280 kr. per person
Daily cost: 945 kr.
Day 7
Accommodation: Skårungen Hotel, Cabins & Camping 402 kr. per person in a double room
Food: Smoothies and fruit from a grocery store for breakfast 40 kr. – Takeout spring rolls for lunch 65 kr. – Póke Bowl and soft drink for dinner at Du Verden in Lofoten 223 kr.
Activities: Lofotr Viking Museum 170 kr.
Daily cost: 900 kr.
---
Remember to get insurance before you go! You can check out my review of SafetyWing, an affordable subscription travel insurance, here.
---
Remember to pin this for later 😀