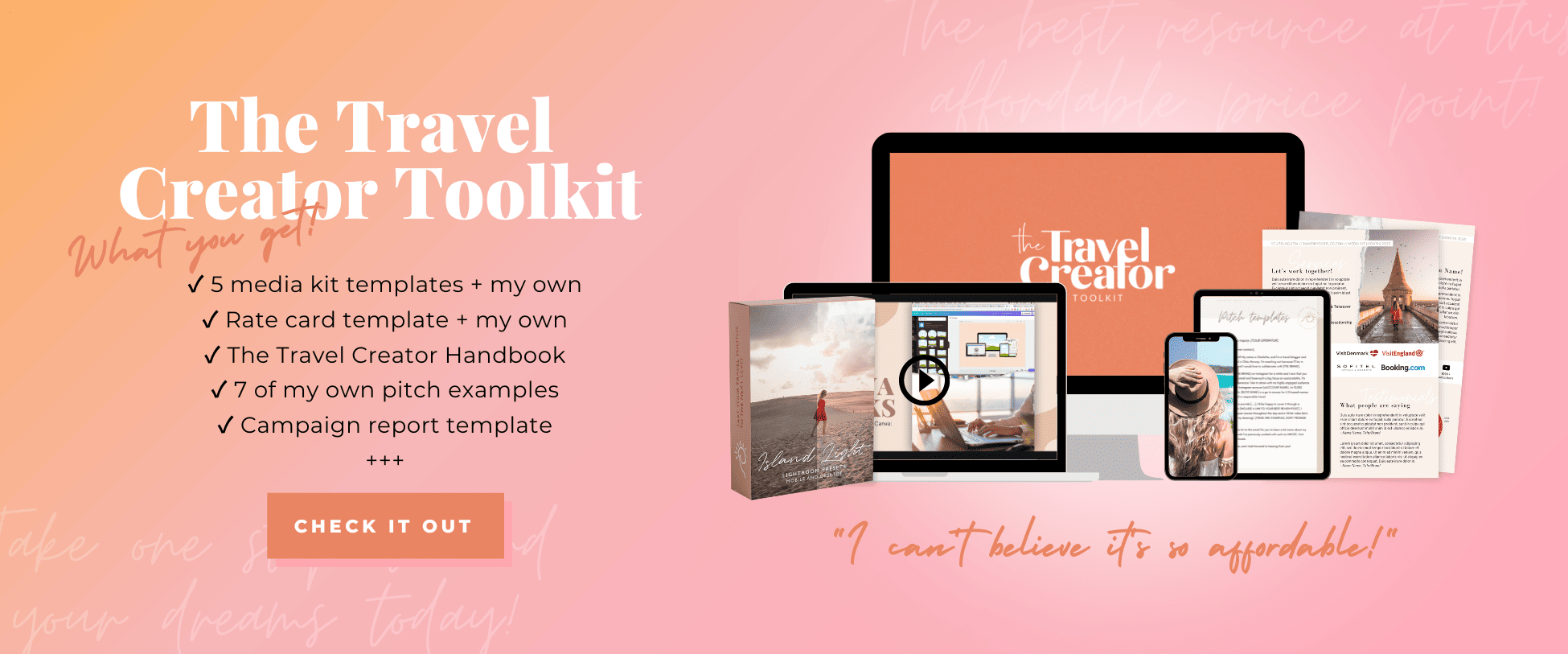 This post contains affiliate links. I will earn a small commission if you purchase through them, at no extra cost to you.
Are you looking for the best 2-day Gdansk itinerary? After living in Poland for 5 years and visiting at least twice a year ever since, I have gotten to know Gdansk very well. So in my mind, this is the perfect 2-day Gdansk itinerary for first-timers, as it offers a mix of history, sightseeing, outdoor activities, delicious food and even some shopping.
Idyllically situated at the mouth of Motława River on the Baltic coast, Gdansk is Poland's most important seaport and part of the fourth largest metropolitan area in the country. During the Second World War, the city was reduced to mere rubble but luckily later rebuilt to become one of the most beautiful cities in Europe.
Today, Gdansk is one of Poland's most popular tourist destinations, attracting visitors with its striking architecture, medieval ports, outstanding museums and historic cathedrals. In addition, Gdansk's pristine sandy beaches make it a popular summer destination among both Poles and international visitors.
🌟 Remember to always get insurance before you travel to Poland or anywhere else. SafetyWing is an affordable subscription travel insurance that you can purchase even after departure. Read my complete SafetyWing review here.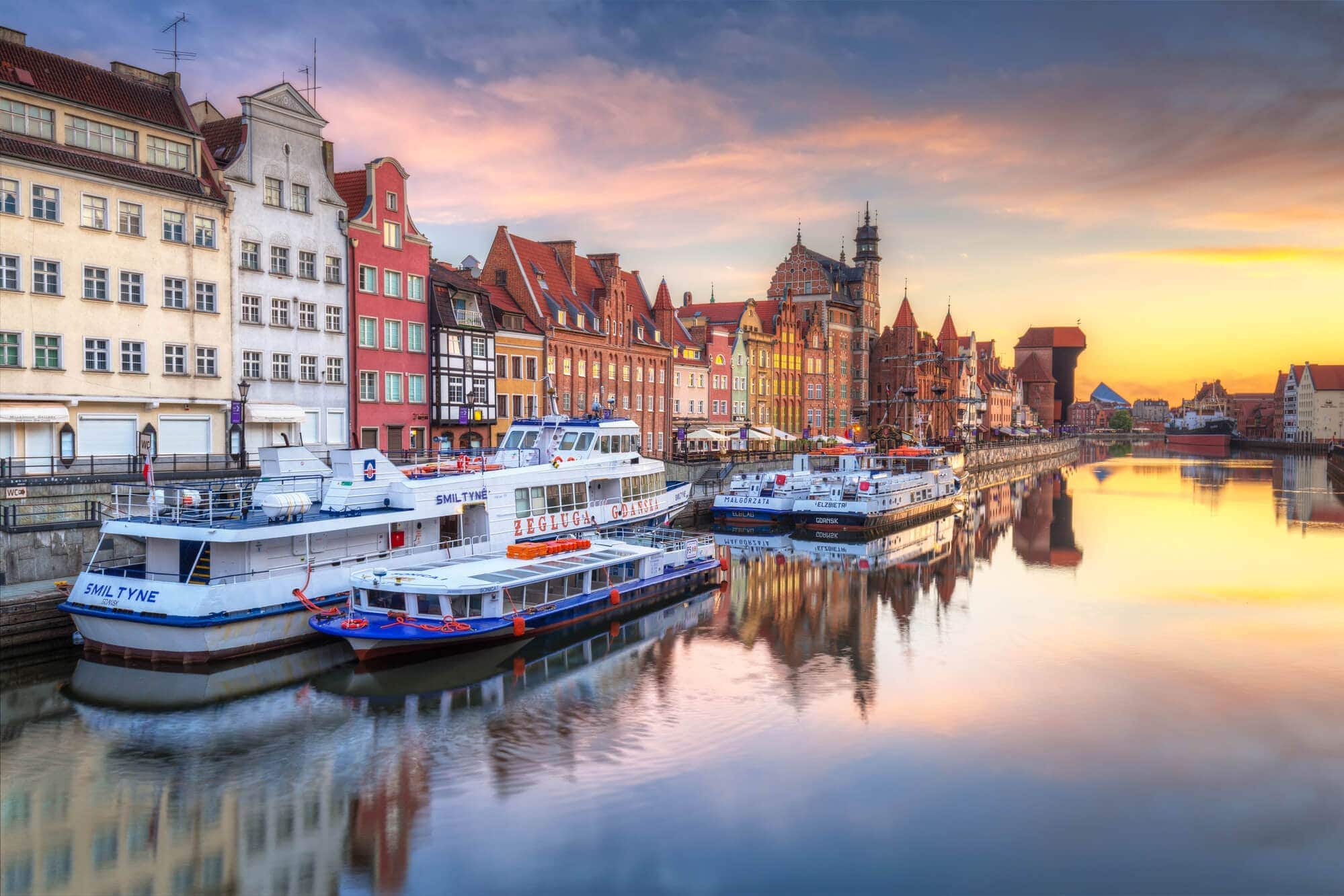 Best time to visit Gdansk
The best time to visit Gdansk in Poland is during the shoulder seasons of spring and autumn. Then the weather is mild and comfortable, with fewer crowds and lower prices compared to the peak summer season. My favorite months to visit Gdansk are May/June and September/October.
Spring is a great time to visit Gdansk as the city comes alive with colorful blooms and festivals. In the autumn, the leaves change to vibrant colors, creating a picturesque backdrop for exploring the city's historic sites and charming streets.
If you do, however, brave the heat and crowds of the summer months you are rewarded with a plethora of happenings such as St. Dominic's Fair, which takes place in late July and early August. This 800-year-old tradition features live music, street performers, cultural events and vendors selling handmade crafts, jewelry and traditional Polish delicacies.
Other happenings include the Gdansk Shakespeare Festival, the Open'er Music Festival, Globaltica and Baltic Sail Gdansk.
Are 2 days in Gdansk enough?
Of course, as with any destination, how much time you need depends on what you want to see and do. Two days in Gdansk is enough time to explore the main attractions of the city center, and even make the journey out to Sopot.
However, to get the most out of your two days, I do recommend you book a guided tour so you don't waste any time getting around. Gdansk and the surrounding area have so much to offer, there's a reason I keep going back.
🌟 Check price & availability here >> Gdansk, Sopot and Gdynia Private Full-Day Tour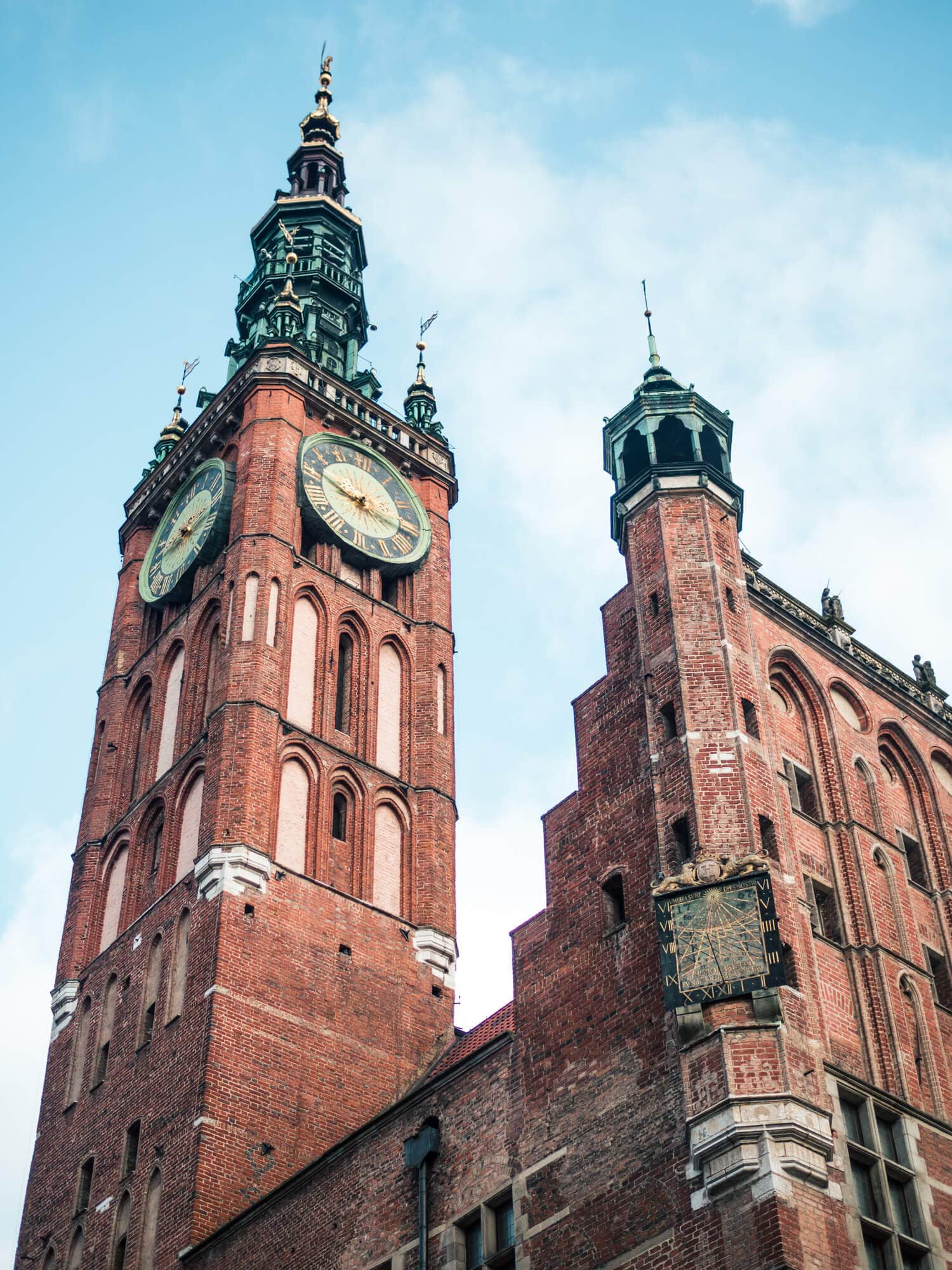 How to get around Gdansk
You can zip through the city in just one day, however, I recommend spending two days in Gdansk to truly get to explore and enjoy the city without feeling rushed.
Once in the city, you can reach almost all major attractions on foot, as Gdansk's city center is relatively compact. I only ever grab an Uber or taxi if I'm going to one of the shopping malls on the outskirts of town.
Airport transfer
If you are coming to Gdansk by plane, you will arrive at Gdansk Lech Walesa Airport, located 14 km west of the city center. From the airport, you can either catch a train (from Gdansk Port Lotniczy station just outside the terminal), bus, or a taxi.
Or you can organize a private car with a driver who will wait for you in the arrival area at the airport. A great option if you want to get the most out of your time in Gdansk!
🌟 Book a private driver in advance >> Gdansk Airport to the city center
Buses and trams
Another great way to get around Gdansk is to make use of the city's exceptional public transport, ZTM Gdansk. You will easily spot red and white-colored buses and trams as they are very frequent throughout the city.
The best part about public transportation in Gdansk is the price – the city's public transport is cheap and you can purchase the tickets from most newspaper shops and kiosks. You can also get them from ticket machines conveniently placed at many bus and tram stops as well as from the driver.
As far as I can remember a one-way ticket will only set you back 3.20 zł and 13 zł for a 24-hour pass. Remember to stamp the ticket when you enter a bus or tram and hold on to it as inspectors regularly make the rounds.
If you are staying outside the city center or plan on visiting Gdynia or Sopot, you can catch a train from Gdansk Glowny Train Station which is a 15-minute walk or a 5-minute Uber ride away from the main tourist area.
Taxi
If you want to get somewhere quickly you can always catch a taxi. Although taxis are quite affordable in Gdansk, they are not the cheapest option for city sightseeing.
The big trick is to avoid taking a taxi from a rank directly. You will pay at least 30 percent less if you order one by phone. City Plus Taxi employs a number of English and German-speaking drivers, so they're a logical first choice for visitors to Gdansk.
I usually opt for an Uber as opposed to taxis whenever I travel in Poland.
Water trams
In addition to the buses and trams, there are also two water tram lines that operate between the beginning of May to the end of September.
The F5 water tram is ideal if you want to take the scenic route to Westerplatte and see some cool attractions like Nowy Port Lighthouse and the Twierdza Wistoujscie fort on the way. The journey typically lasts about 55 minutes, and tickets go for 20/10 zł.
If you're in the mood for a quiet day at the beach take the F6 tram via the National Sailing Centre to Sobieszewo Island. The journey takes about 1 hour and 55 minutes, and tickets cost 20/10 zł.
My favorite Gdansk tour
If you want to see and experience as much as possible during your two days in Gdansk, I highly recommend booking this full-day Tricity tour.
Start your day in the heart of Gdansk and explore historic highlights such as Neptune's Fountain, "Amber" Street, the Crane and the Island of Granaries. Continue to the seaside town of Sopot where you find Poland's most famous promenade, lined with art nouveau cafés and shops, the longest wooden pier in Europe and the beautiful waterfront Spa Park.
Finish your day in Gdynia, where ships such as "Lightning" and "Gift of Pomerania" act as reminders of the rich history of the Polish Navy and the country's shipbuilding traditions.
I enjoyed this tour a lot, even though I had visited Gdansk many times on my own. You will always discover new places and details when you are shown around by a local guide.
🌟 Check price & availability here >> Gdansk, Sopot and Gdynia Private Full-Day Tour
More popular tours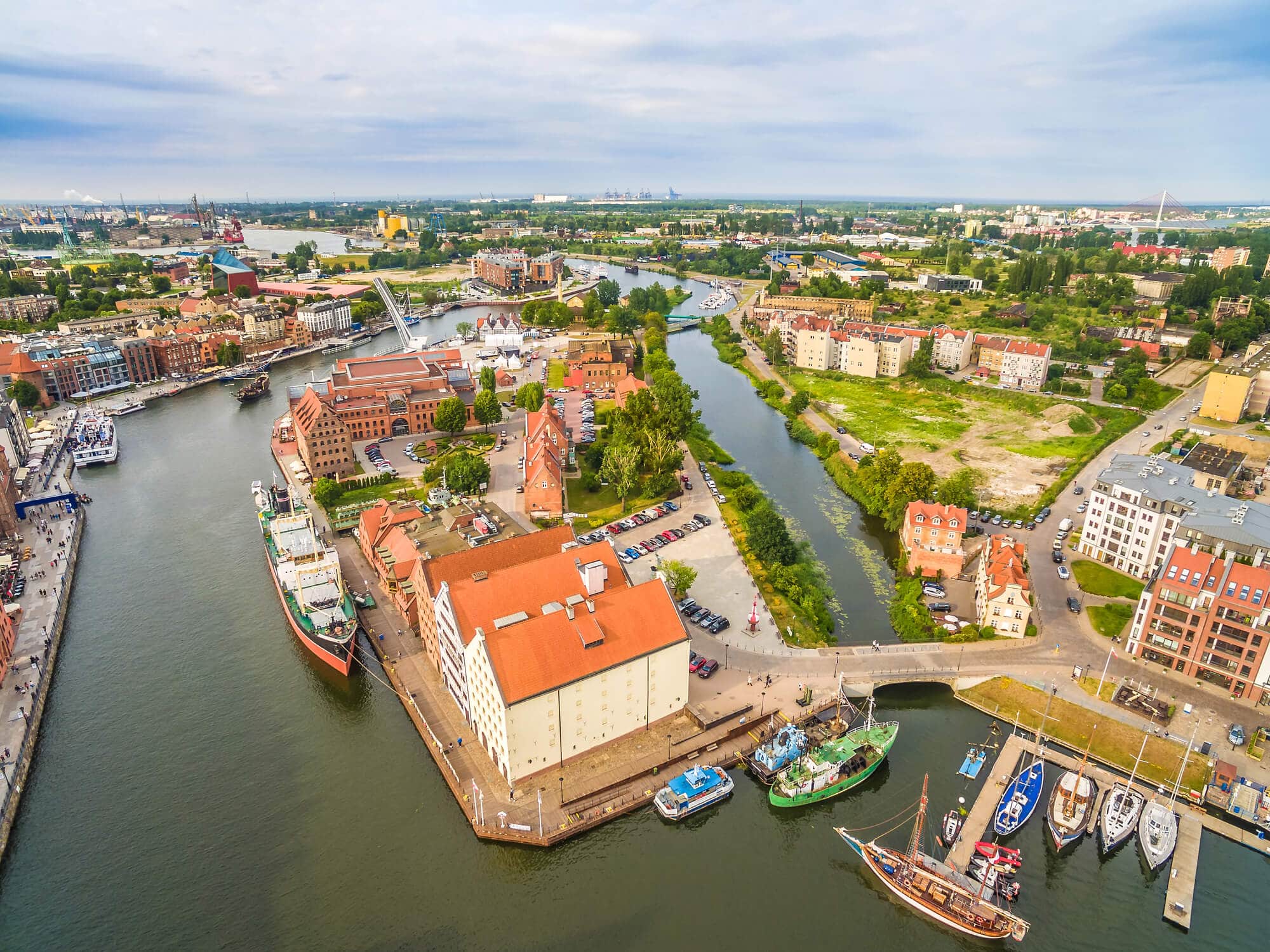 2 days in Gdansk titnerary
Day 1
Day one of this Gdansk itinerary is all about exploring and enjoying the history of the city.
Stroll Down the Royal Way (Long Street)
The heart of Gdansk and the area where most people kick off their city tour is the Royal Way which stretches from the old city gate down to the Motlawa River. Visit the most famous sites such as Golden Gate, the Prison Tower, Neptune's Fountain, and the Torture Chamber.
This is an amazing walk through Polish history and a great chance to learn more about the country's past. In addition, a walk down the Royal Way will allow you to admire the city's beautiful buildings, some of them dating back to the 14th century (today amazingly renovated, though).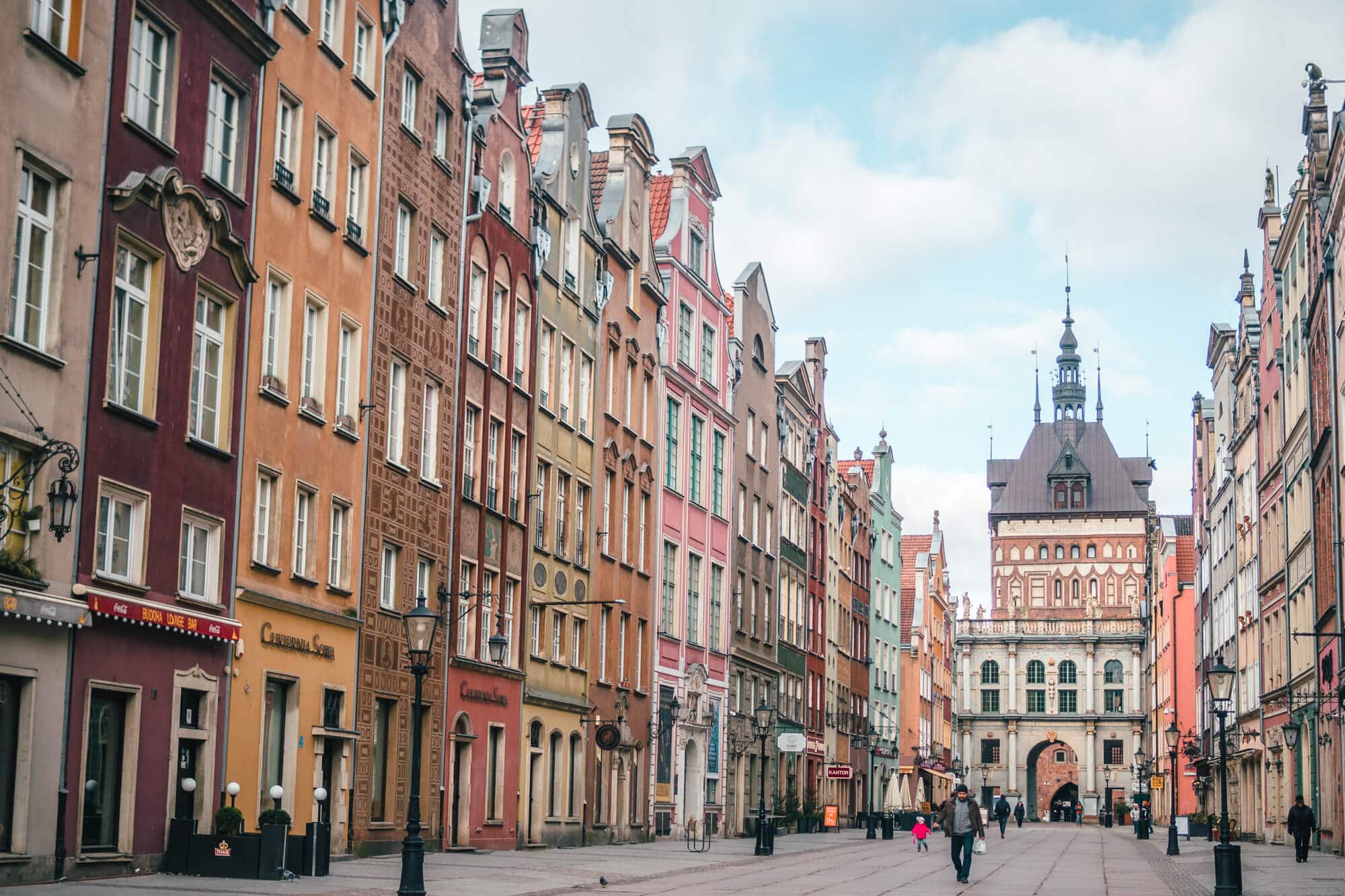 Main Town Hall
One of the first things you'll see when walking down Long Street is the Main Town Hall, which is located next to Neptune's Fountain. The design echoes the Renaissance style, with touches of the Dutch mannerisms. Don't forget to go up to the observatory and enjoy the stunning view of the city and listen out for the hourly bells.
Just down the street from the Town Hall next to Neptune's Fountain, you'll find the Golden House, built in 1609. It is easily one of the most stunning buildings in the city and one of my favorite I've ever seen.
The Motlawa River and Waterfront
One of the best things to do in Gdansk is to go for a stroll along the Motlawa River waterfront.
Head over to Granary Island for a great view of Main Town including Zuraw, an enormous crane that was used several centuries ago to load cargo into ships. You can also indulge in a bit of historical education here with a tour of the crane which serves as a symbol of Gdansk's trading history.
From Granary Island continue over to Olowianka where you'll find a huge three-dimensional Gdansk sign. The perfect backdrop for those holiday photos!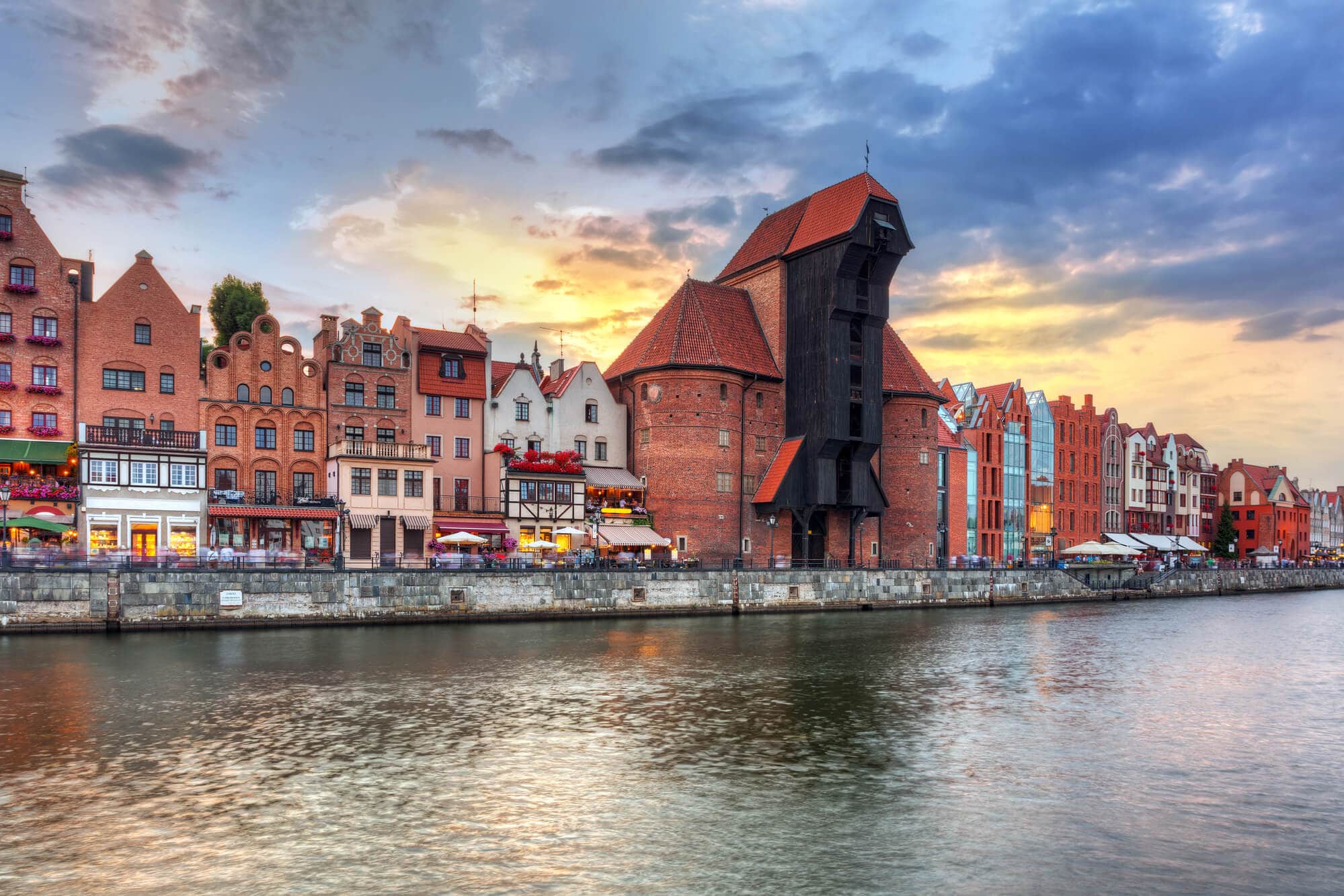 Mariacka Street
Mariacka Street or Ulica Mariacka is a highlight of Gdansk's Main Town. Here, you will have the opportunity to marvel at beautiful old houses, stop by amazing restaurants where you can wrap up your day with a glass of wine and shop for gifts in numerous souvenir shops and stalls.
Also, don't forget to check out some of the many amber jewelry shops Mariacka Street is known for.
Visit St. Mary's Church
The massive outline of St Mary's Church, the largest brick church in the world, dominates the skyline of Gdansk's Old Town. The exterior of this Roman Catholic church is beautiful but its interior will leave you breathless. It contains over 300 tombstones, 31 chapels and a 15th-century astronomical clock.
But in my mind, it's the bell tower that is the number one reason for visiting the church. If you don't mind a few steps (405 to be exact), you can ascend the tower and enjoy the astonishing 360-degree view of the city.
Museums
Museum of the Second World War
If you only have time to visit one museum in Gdansk, the Museum of the Second World War should be the one. The museum, which opened its doors in 2017, is one of the best museums in Poland, covering events leading up to the war and its effects on the country. Try to get there right as they open at 10 am as it gets crowded fast, especially during the summer months. Buy your tickets online so you can spend your time doing more exciting stuff than waiting in line. A tour of the museum typically takes 3 hours.
🌟 You can book a guided tour of the museum here which includes transport, a guide and a skip-the-line ticket!
European Solidarity Center (above)
Spend an hour or two soaking up the history of Poland and its opposition to communist rule. Greeting you upon entering the museum, is the Monument of the Fallen Shipyard Workers who lost their lives back in 1970. Further, into the museum, you'll be introduced to detailed accounts of the movement that ended the communist era in Poland and allowed for democratic rule.
Gdansk Archaeological Museum
To be honest, this is not the best museum I've ever been to but I decided to include it because of the tower where you get a 360-degree view of the city. When I visited in March I had both the museum and the tower all to myself even though I got there in the middle of the afternoon.
The Great Mill, Miller's House & Love Bridge
The Great Mill was built in 1350 during the Middle Ages and is one of the largest industrial buildings in Europe. It was operational for an impressive six centuries and has now been turned into a small shopping mall.
I couldn't find much information about the miller's house but I guess the name kind of gives it away and it was where the miller used to live. I have to admit I snuck over a gate to get the photo below.
I normally would never do something like that but it was raining and no one else around so I just couldn't help myself. About 30 seconds after I climbed back over the gate a policeman walked down the street and I felt like the biggest criminal ever. Haha, what can I say I'm a real nervous Nellie!
Right next to the Miller's House, there is a small bridge I like to call Love Bridge where sweethearts hang padlocks engraved with both names to symbolize their love for one another.
AmberSky
Finish your first day in Gdansk off with a ride on the city's popular Ferris Wheel called AmberSky. The 50m high wheel which boasts 36 8-person cabins and one VIP cabin with a glass floor priced at 250zł, offers arguably the best view of the city.
Previously seasonal, the wheel seems to now have become a permanent fixture loved by tourists and locals alike. And the best part is that it will only set you back 28zł for a regular ticket and 18zł for those under 140cm.
Gdansk itinerary – Day 2
Shopping
I have to admit, one of the main reasons I frequent Gdansk, apart from the short flight and the beautiful architecture, is the abundance of boutiques and shopping malls scattered around the city. Most things are also a lot more affordable here than in Norway and chances are your money will go a long way too. So if you enjoy some good old retail therapy, be sure to bring your wallet and pack very light.
My favorite and also Gdansk's biggest and most popular shopping mall is Galeria Bałtycka which can be found in the district of Wrzeszcz. You'll find over 200 stores, boutiques, cafés and restaurants, including some of my favorite brands like Bershka, Pull&Bear and Parfois. The mall is located opposite Gdańsk-Wrzeszcz train station and can also be reached by trams 5, 6, 9, 11 and 12 from the city center. However, if you only have 2 days in the city and don't want to waste any time, an Uber should only cost around 15-20zł.
You should also check out Forum, a retail and entertainment center built on top of two historic sites, Targ Sienny (the old hay market) and Targ Rakowy (the crayfish market). Just follow the Royal Way and you'll find all your favorite shops, hip cafés, bars, restaurants, a cinema complex, public green spaces and a viewing terrace offering a great view of Main Town.
Another great option if you don't want to venture too far out of the city center is Madison Shopping Gallery, located close to the main train station. Shoppers have a choice of over one hundred stores in addition to several great restaurants and cafés.
Gradowa Hill
To round off your day and get out of the shopping malls, you should visit Gradowa Hill for sunset and soak up the magnificent views across the city and the vast shipyards. The hill boasts a large cross that lights up at night and a 19th-century military fort. So visiting the museum could be fun if you're interested in military history.
There is also an interactive science center, called the Hevelianum Center, close by. From the European Solidarity Center, Gradowa Hill is a 20-minute walk away.
Optional day 2 itinerary (warmer months)
Stogi Beach
Look past the less-than-appealing appearance of the shipyards in the Stogi area on the outskirts of Gdansk and make your way to Stogi Beach. The golden stretch of sand is the closest beachfront to the city center, which means that it does get quite busy here during the summer months. But it is still definitely worth a visit.
The very impressive facilities include volleyball courts, water slides and a windsurfing school. You can also rent anything from sun chairs to quads. If you get hungry there are a number of seafood restaurants to choose from, not to mention the stalls that sell snacks like ice cream and waffles.
Discover the Tricity Area
Tricity or Tri-City is a metropolitan area consisting of three cities: Gdansk, Sopot and Gdynia, as well as the nearby villages. You could book a day trip to explore these beautiful Baltic Sea cities or alternatively rent a car or take the train.
Explore Sopot, known for its sandy beaches, spas, and the long wooden pier, the largest in Europe, as well as the pedestrian main street, Monciak, also known as Monte Cassino.
Gdynia is known for its beautiful beach and the City of Gdynia Museum, where you can learn a lot about the local history. And if you're coming with kids, don't miss Gdynia Aquarium, which offers great fun for the whole family.
🌟 popular Tricity area tour
Limited on time? >> I highly recommend booking this guided tour of Gdansk, Sopot and Gdynia. That way you can just sit back and relax while getting to see all the highlights!
Where to Stay in Gdansk
If it's your first time in Gdansk and you only have 2 days, you will definitely want to stay close to the city's main tourist attractions to make sure you get the most out of your getaway. You can, of course, save some money by staying outside of Main/Old Town, but you will spend a lot of precious time going back and forth.
Gdansk is a lot cheaper than most European cities so this is one of the few places where you can stay in the heart of the city without spending a fortune. Here are a few great neighborhoods in Gdansk perfect for those looking for conveniently located accommodation.
Main Town
This is the neighborhood with a large number of Gdansk attractions, such as the Golden Gate, Mariacka Street, St. Mary's Basilica, the Royal Way, the Main Town Hall, Długi Targ and Neptune's Fountain. So if you only have 2 days in Gdansk and enjoy sightseeing, definitely consider booking your accommodation in or close to Main Town.
This is the historic district in the center of Gdansk with narrow cobblestone streets lined with colorful houses with recognizable gabled rooftops, outstanding restaurants, great cafes, and souvenir shops where you can purchase the famous Baltic Sea amber.
My favorite hotel in Gdansk, Puro Gdansk Stare Miasto, is conveniently located just outside the Green Gate which will take you straight onto the Royal Way. The interior is fresh and modern and their bar offers an incredible view of Motława River and the impressive buildings along the waterfront.
For a more affordable option check out the newly renovated Medusa Gdansk just across the street from Puro.
🏨 My favorite hotel in Gdansk >> Puro Gdansk Stare Miasto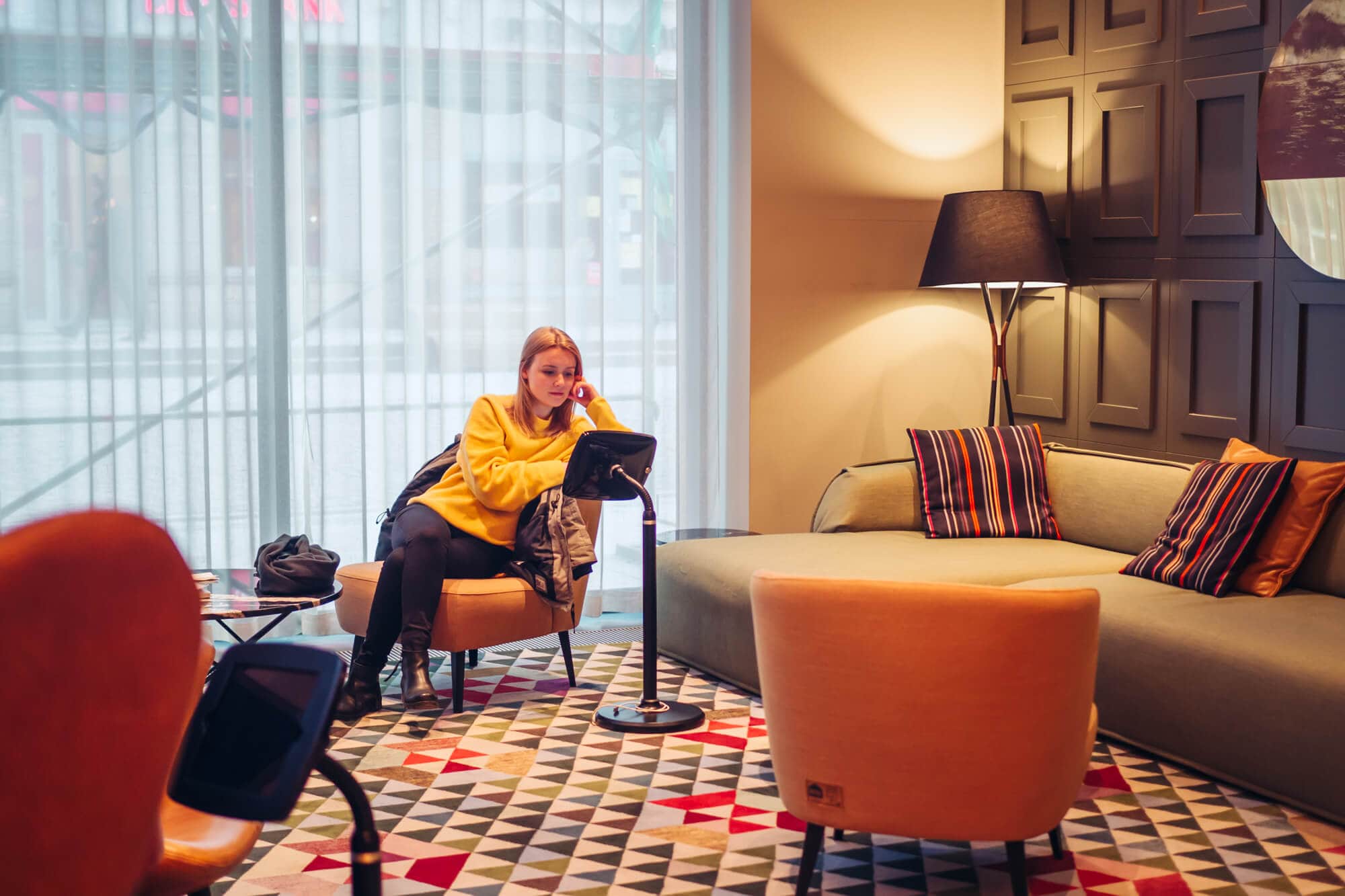 Old Town
The Old Town is a residential area, located just north of Main Town. The Main Railway Station is situated in this district, which makes it well-connected to all important sites in Gdansk and Tricity area.
Wrzeszcz
The hipster neighborhood of Wrzeszcz, also known as the heart of the student community, is located about 4km from the city center. It is a great place to stay if you want to escape the main tourist crowd or just want to get some major shopping done as the area is home to two great malls, Baltycka Gallery and the Centrum Handlowe Manhattan.
Oliwa
If you prefer accommodation in more peaceful surroundings, yet close enough to the hub of the city, check out the affluent Oliwa neighborhood. It is located halfway between Gdansk and Sopot and is perfect for those who want to explore the city off the beaten path.
This sleepy suburb has a number of points of interest, such as a 12th-century Cistercian monastery, the city Zoo, Oliwa Park and one of the most beautiful buildings in the city, Oliwa Cathedral.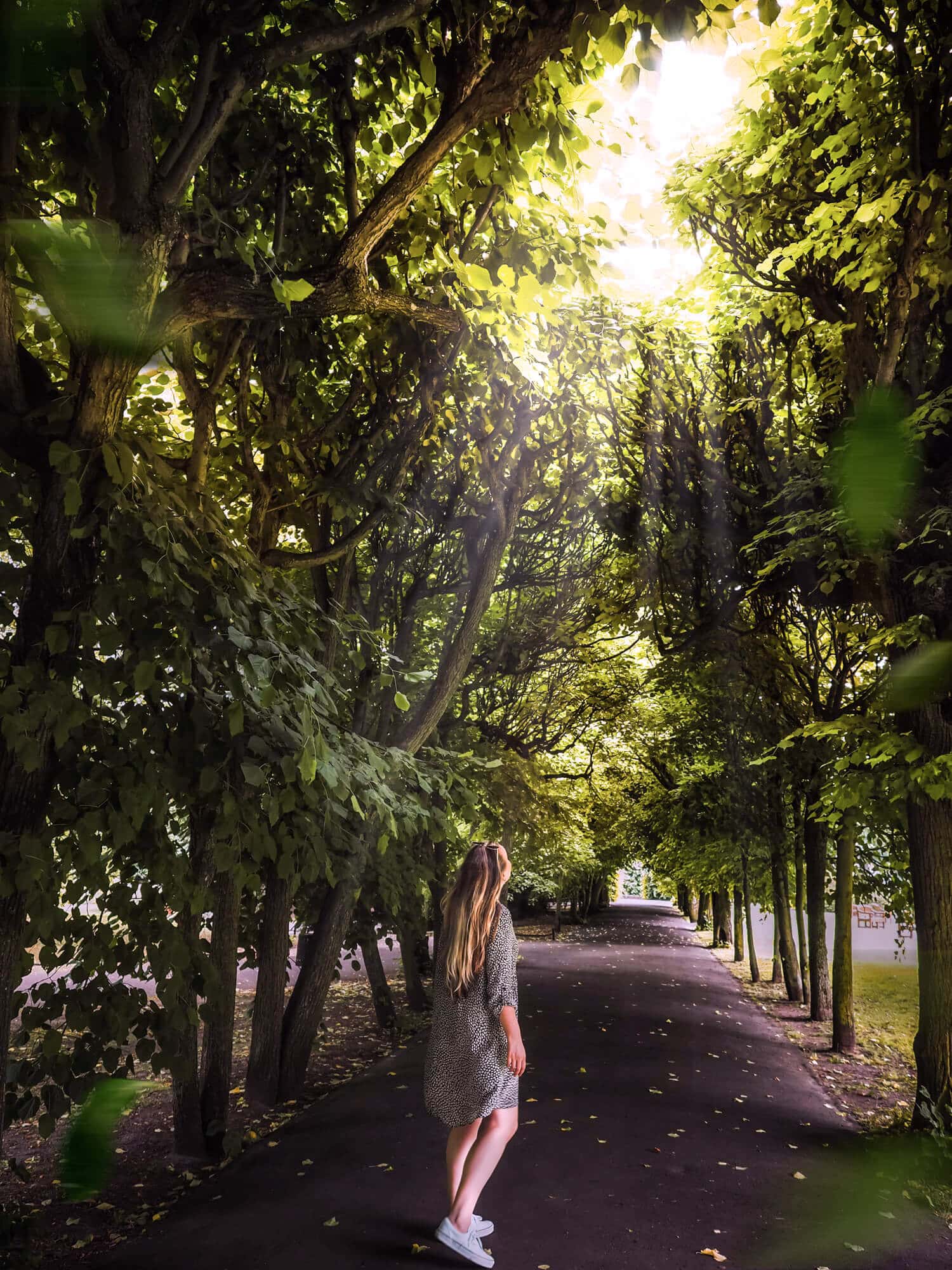 Where to eat & drink in Gdansk
When traveling in popular tourist cities like Gdansk I try to avoid eating close to the main attractions such as Dlugi Targ. The restaurants, cafés and bars in those areas are often overpriced and mediocre at best.
But don't worry, there are so many great places to choose from as the culinary scene in Gdansk up and coming. Here are a few of my personal favorites.
This charming little French café is the best breakfast place in Gdansk. Their chicken curry baguette is currently my favorite, but the gourmet toastie and the buckwheat pancake are also super tasty.
A la française is located close to Puro Hotel and the city center, but it's a little hard to spot so it rarely feels crowded. Definitely a hidden gem and a must during your 2 days in Gdansk.
A vegan restaurant that serves up some incredibly tasty and pretty dishes. Choose between burgers, soups, salads, pasta, juices, cakes and much more. My favorite was the falafel with hummus and a side salad. I promise, even non-vegans will love this place!
The restaurant inside my favorite hotel in the city, Puro, is equally as fancy and trendy as the hotel itself. And their inventive cocktails and Polish-Asian fusion food deliver too. My favorite dishes, although quite hard to choose, have to be the pulled pork burger and fries with parmesan cheese and truffle olive oil. Yum!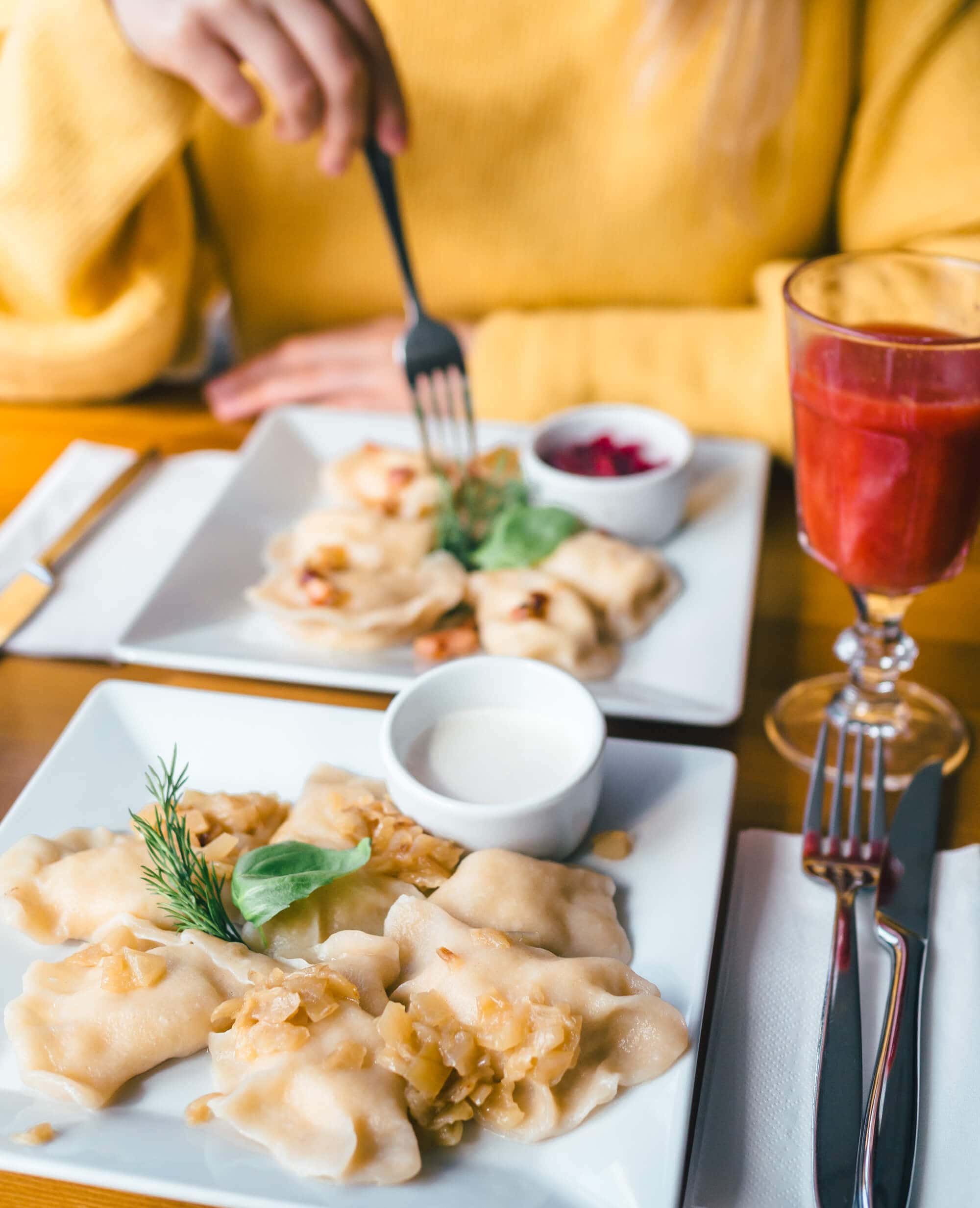 A cozy little place with the best selections of pierogies and toppings I've seen. And that says a lot seeing I spent 6 years living on and off in Poland. My sister and I ordered two different fillings and they were both so light and super tasty. But I think the one with mozzarella, cottage cheese and smoked bacon topped with red onion relish was our favorite. You can choose between 6 and 10 pieces for only 16 and 24 zł.
Pixel, Cocktails & Fun is a cool little bar that brings you right back to the 80s/90s. Their cocktails are super creative and among the best in town, I would say. Dance the night away or sit down to play a familiar board game like Scrabble with your friends. I love this place!
Do you love beer? Then you should book this private beer-tasting tour where you will get to sample the best Polish popular, craft and regional beer. You will also learn about Polish beer, including its history and Polish traditions and customs. And all about Gdansk's long and rich tradition with craft beer. So much fun!
🍻 Check price and availability here >> Private beer tasting tour in Gdansk
Milk Bar
Whether you're on a budget or not, tasting a bit of Poland's history at a Milk Bar might be a fun experience. Milk Bars are government-subsidized cafeterias that first originated back in 1896 as a way to provide cheap meals to workers who did not have lunch.
It is without a doubt one of the most affordable places to eat in the city. You can get dinner for two for under 40 zł / $10 and the portions are huge! Check out Turystyczny Bar Mleczny on your way to the Old Miller's House, it is, in my opinion, the best Milk Bar close to the city center.
Looking for more Poland guides?
---
Remember to pin for later 😉