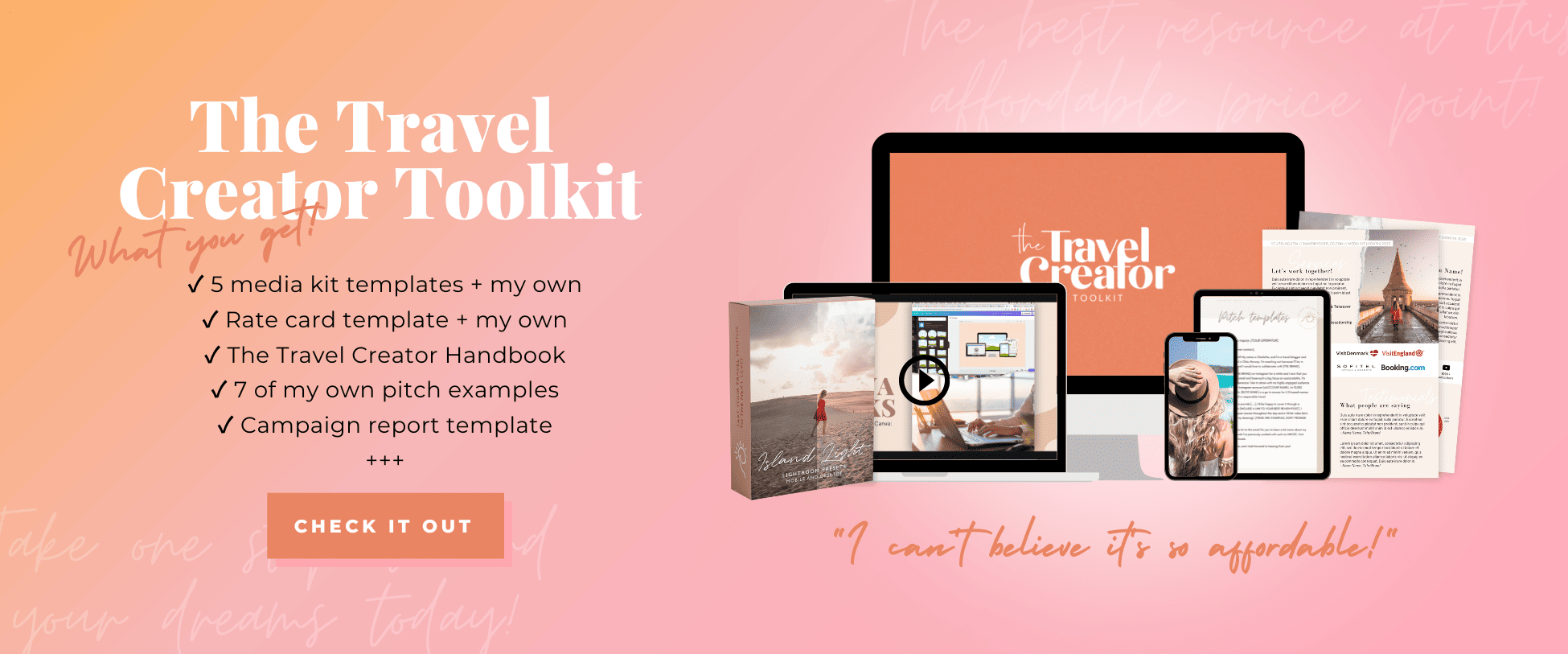 This post contains affiliate links. I will earn a small commission if you purchase through them, at no extra cost to you.
Are you wondering whether or not you can buy travel insurance when you're already abroad? Fear not, there are a few companies that offer travel insurance that you can buy or extend even after departure. Let's take a look at a subscription-based travel insurance for digital nomads and long-term travelers.
Watching the sunrise over the clouds looking out the tiny airplane window, you are ecstatic that in just two hours you will reach your next pin on the map. The sun is bright, and the anticipation of all the new experiences your next adventure will bring is keeping you on the edge of your seat. There is just one problem. You can't help feeling as if you are forgetting something.
Is it my phone? No. My extra camera battery? No. My Passport? No. A quick inspection of your carry-on bag eases your mind, but it's a feeling that just won't go away.
Then it finally hits you. You forgot to buy travel insurance before you left. The panic sets in and you think is it too late? I'm already halfway around the globe.
Or you might realize when you're already abroad that your current insurance only covers a certain amount of days of travel. Been there done that!
Disclosure: I've written this SafetyWing Nomad Insurance review to the best of my knowledge and understanding, however, changes to insurance policy terms can happen. Use the information within this article at your own discretion. Before purchasing a policy do your own research and make sure all your personal travel needs are covered!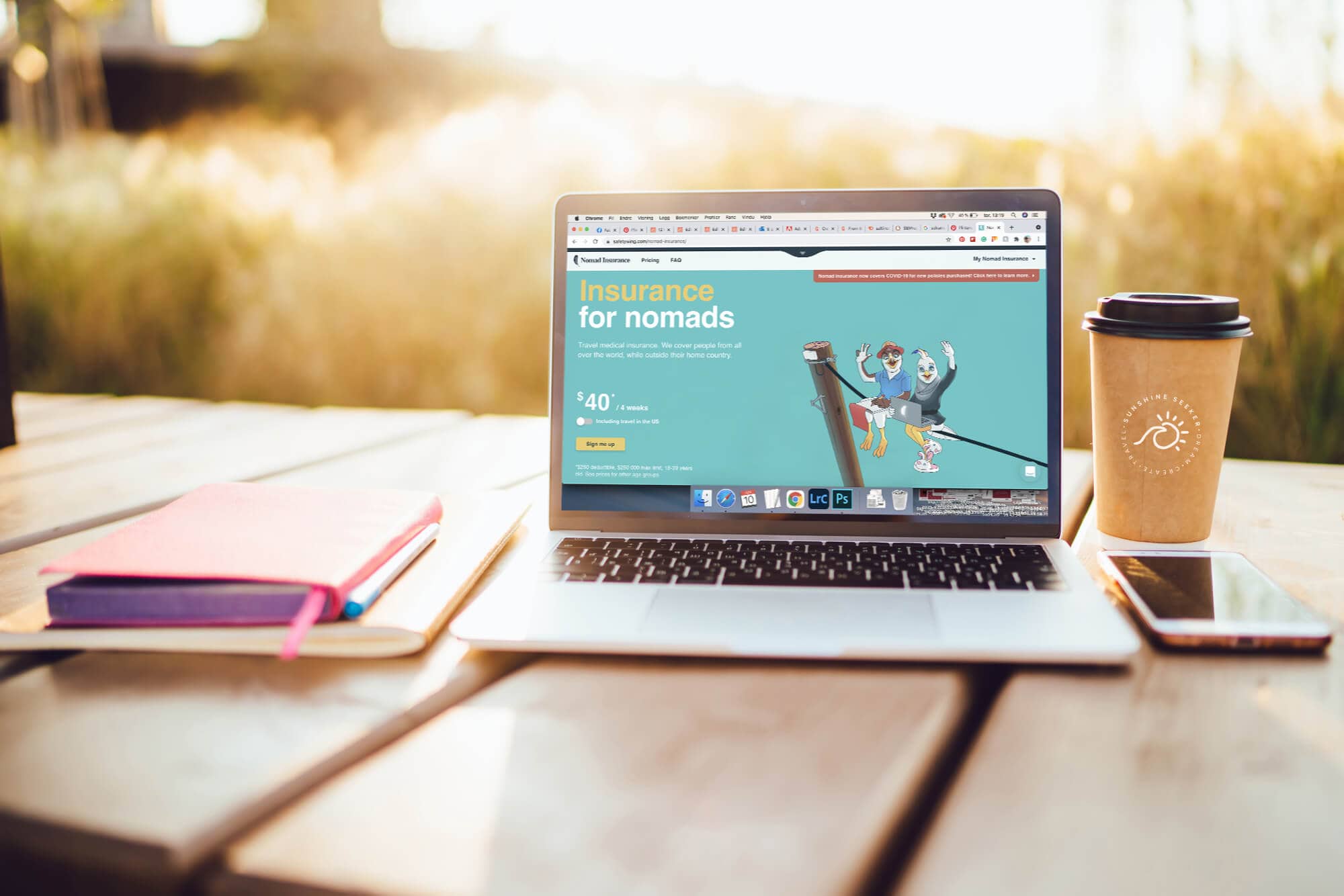 Travel insurance when you're already abroad
Travel plans can change very quickly. You might fall in love with a person or a place or discover that you're supposed to live out of a backpack for at least another year.
The ability to make spontaneous decisions on the road is one of the main reasons why many of us love to travel. I live for the feeling of freedom when I don't have any set plans and know I can go wherever I want whenever I want. However, deciding to extend your time overseas can sometimes be a bit tricky. Especially when it comes to travel insurance.
The good news is that it's NEVER too late to buy or extend your travel insurance, even when you're already abroad. The trick is finding the right company to suit you and your travel needs.
While many companies offer travel insurance, a select few let you buy a policy when you're already abroad or if you don't know the exact length of your trip. Some of these include World Nomads, True Traveller (for UK residents) and SafetyWing.
SafetyWing
One travel insurance you can buy when you're already abroad is SafetyWing Nomad Insurance. A travel and medical incident insurance built specifically for digital nomads by digital nomads.
At least, that's my personal choice. SafetyWing is a Norwegian and United States-based company with remote team members all over the globe. They offer exactly the type of coverage needed for long-term travelers and digital nomads, even if you're already abroad.
SafetyWing says "we're here to remove the role of geographical borders as a barrier to equal opportunities and freedom for everyone."
I'm so happy to now know that a company like SafetyWing exists as I've wasted so much money in the past on ridiculously expensive plans for long-term travel. When I moved to Indonesia at the beginning of 2019, I had so much trouble finding an insurance provider in Norway willing to cover me over the standard 70 days.
I could literally have saved hundreds of dollars and so much time had I known about SafetyWing back then!
You can find my full review of SafetyWing here.
Do I really need travel insurance?
For those of you who might be thinking, is travel insurance really all that necessary? I'm healthy, young and plan on taking in the sites at a leisurely pace. Or maybe not?
Maybe you are planning on ziplining over the Amazon Rainforest, sand surfing in the Sahara Desert, scuba diving on the Great Barrier Reef or riding in a hot air balloon over Turkey. Either way, the answer is YES!
Travel insurance is always a good idea because the reality is, anything can happen. With the SafetyWing Nomad Insurance (travel and medical insurance), you can have peace of mind that your next adventure is covered. Let's put it this way if you can't afford travel insurance you can't afford to travel!
Lost luggage: We've all known at least one person who has lost their luggage while traveling and what a true nightmare it can be. For a nomad, especially those without a permanent address, your luggage is your lifeline. When traveling away from home, your possessions are everything and being without them can be nerve-wracking. Don't let the fear of losing luggage stop you from living out your dreams.
Risky Business: Secretly an adrenaline junkie? If you have an adventure-seeking soul and plan to take in the sights with fast-paced, exhilarating thrill activities, medical coverage is definitely necessary. Safety Wing nomad insurance covers anything from ambulance rides to hospital stays (including intensive care). Some exclusions do apply so make sure to check the fine print on all SafetyWing nomad insurance policies.
Cough, cough, achoo: Dancing in the rain in Tuscany was 100% worth it, but the cold you got in return will just not go away. In fact, it turns into pretty serious No problem. Safety Wing has you covered. As long as your medical issues do not stem from a pre-existing condition (see policies for more detailed information), you can receive medical care and get back to your adventures as a happy, healthy nomad.
COVID-19: This is one we can not forget to mention. A new policy for COVID-19 coverage from SafetyWing can be found on their website. Their coverage may include testing and quarantine if deemed necessary by a medical professional. Please check all policies, terms, and conditions for more detailed information.
Monkey or snake bite: Ok, that's a little extreme, but you get the point. Anything can happen from natural disasters to political strife and serious injury. Sometimes what you least expect to happen, happens. No one ever wants their travel to abruptly come to an end, but sometimes in severe cases evacuation or relocation is necessary. Having nomad insurance in your back pocket (or your fanny pack) lets your breath easy, knowing that you will be covered if disaster strikes.
How to choose the right travel insurance
Always read the small print before buying a policy and make sure that everything you might need is covered.
When you need to renew make sure you are allowed to buy the policy when already traveling. With SafetyWing your insurance automatically extends every 28 days until you pick an end date. It's just like a subscription so you never have to pay for coverage you don't need.
Medical coverage is the most important part of travel insurance, nothing else matters if you don't have your health. Make sure the policy you buy includes emergency evacuation and repatriation.
Are you covered in your home country as well? With SafetyWing you keep your medical coverage for 30 days in your home country after being abroad for 90 days. (15 days if your home country is the U.S.)
Double-check which activities and sports your insurance covers, especially if you are going to be doing things like quad biking, spelunking and white water rafting. You might need to pay extra to include high-risk activities. You can find a list of the sports and activities covered by SafetyWing here.
If you travel with expensive electronics like a camera or laptop you might need to buy additional coverage. The same goes for expensive clothes and accessories, make sure to check how much the policy you consider covers if your luggage is lost or destroyed.
It's often cheaper to exclude the US, so only choose a worldwide policy if you don't know where you'll be traveling to or you don't want to limit yourself.
Check the deductible (the amount of money that you are responsible for paying toward an insurance claim). The higher the deductible the cheaper the policy, but make sure you can actually afford the deductible.
Purchase a policy with SafetyWing
Convinced yet that you need to acquire travel insurance?
If so, follow this link to the SafetyWing Nomad Insurance page. Here you can easily sign-up and find information on their current insurance policies including Nomad Insurance and Remote Health. Read through the Nomad Insurance specifics, even the small print and decide if SafetyWing covers everything you need in a travel insurance.
The best part about the SafetyWing Nomad Insurance is that it can be customizable to your needs as far as when to start and end. Like a subscription-based service, your insurance will be automatically extended every 28 days.
So, no trying to remember to re-enroll. You can keep exploring without having the nagging feeling that you have forgotten something yet again. Completely focus on your travels with peace of mind that you are covered with SafetyWing Nomad Insurance.
Again, you can find my complete SafetyWing review here where I talk about the positives but also the limitations of the Nomad Insurance.
---
Have you bought travel insurance when you were already abroad before?
Remember to pin this for later 😉