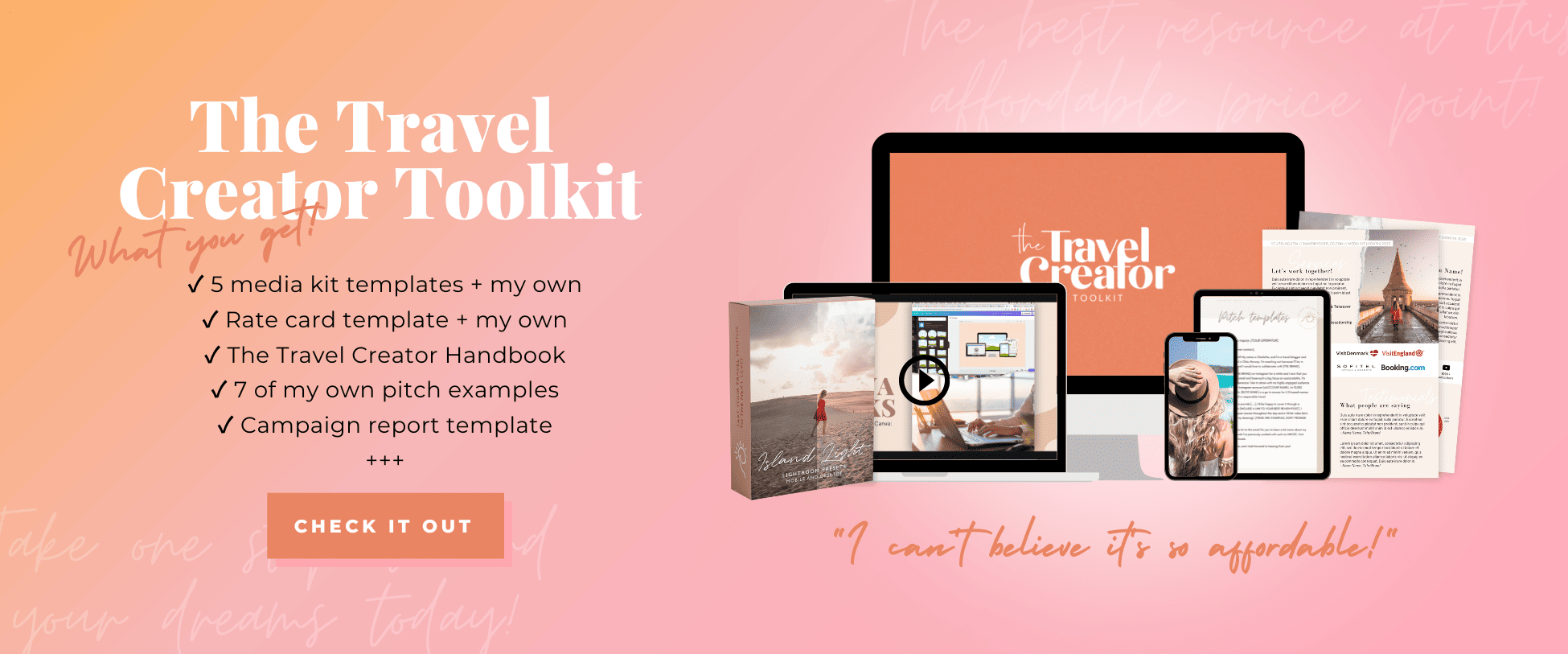 This post contains affiliate links. I will earn a small commission if you purchase through them, at no extra cost to you.
Fitzroy Island is a stunning island paradise located just off the coast of Cairns in Far North Queensland, Australia. There's no secret that I love Australia, in fact, it is my favorite country in the world. And Fitzroy Island is up there with the most beautiful places in the country.
Every year, millions and millions of visitors from around the globe travel to Queensland to experience its warm climate and lush tropical landscape teeming with wildlife. Most tourists come to Cairns and Fitzroy Island to see the colorful Great Barrier Reef, its clear water, white shores, and beautiful surroundings.
In this guide, we'll take a look at how to get to Fitzroy Island, the top things to do, where to stay and everything you need to know for your first time in this natural paradise!
🌟 My top pick for Fitzroy Island tours >> Full-day Adventure Tour from Cairns
How to get to Fitzroy Island
Ferry to Fitzroy Island
The ferry from Cairns to Fitzroy Island is a popular and convenient way to reach this beautiful island paradise. The Fitzroy Flyer departs from the Cairns Marina and takes approximately 45 minutes to reach the island, making it an easy day trip option for visitors to Cairns.
The ferry is operated by Fitzroy Island Resort, and there are several departures each day. The first ferry departs Cairns at 8:00 am, with additional departures at 11:00 am and 1:30 pm. The return ferries from Fitzroy Island to Cairns depart at 9:30 am, 12:15 pm, and 5:00 pm.
I recommend you book your tickets online in advance to avoid disappointment. The ferry is equipped with air conditioning and comfortable seating, making for a pleasant journey to the island.
As you approach Fitzroy Island, you will be greeted by stunning views of the island's lush rainforest and crystal-clear waters.
Popular Fitzroy Island tours
🐚 Fitzroy Island Adventure Tour – Limited on time? Then this full-day tour is your perfect option! Enjoy a scenic ferry ride to and from Fitzroy Island, and explore for up to 7 hours. We really enjoyed our time and the tour was really well organized. At check-out, you also have the choice to add a packed lunch, snorkeling gear and a glass-bottom boat tour.
🛥 Great Barrier Reef Cruise – I also really enjoyed this top-rated full-day cruise departing from Cairns! Hop aboard a catamaran for a day trip to remember on the Great Barrier Reef. Snorkel, dive, or swim in the water, enjoy a delicious buffet lunch and take in the marine wildlife.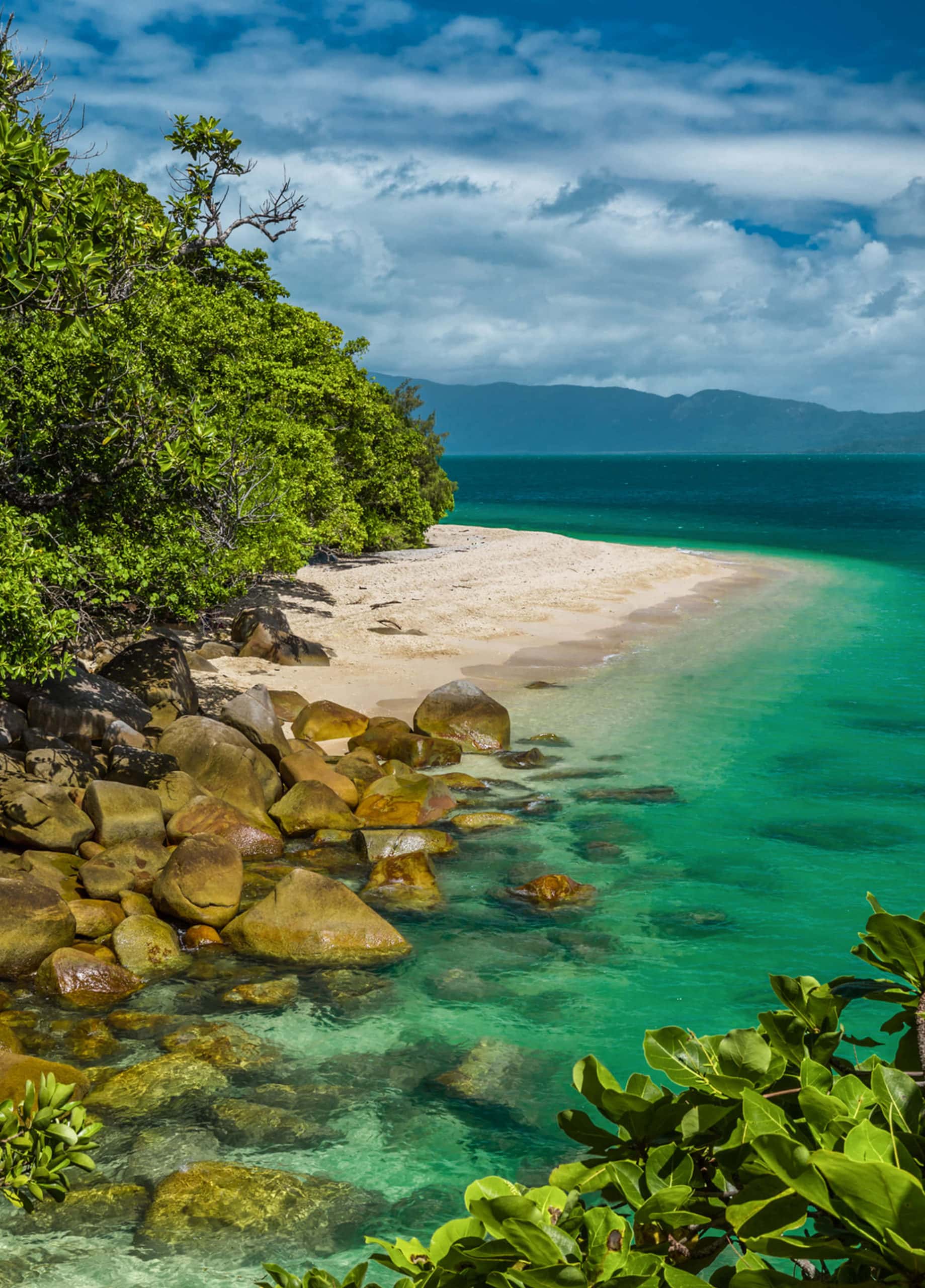 Best time to visit Fitzroy Island
The best time to visit Fitzroy Island is during the dry season, which runs from April to November. During this time, the weather is warm and sunny, with low humidity and little rainfall. This makes it the perfect time to enjoy the island's beautiful beaches and outdoor activities, such as hiking and snorkeling.
The peak season on Fitzroy Island is from June to August when school holidays are in session. During this time, the island can be quite busy, and accommodation prices may be higher. If you are planning to visit during this time, it is recommended that you book your accommodation well in advance.
The shoulder seasons of April-May and September-November is my favorite time to visit Fitzroy Island. The weather is still warm and sunny, but the crowds are smaller, and accommodation prices may be more affordable.
The wet season in Cairns runs from December to March, and during this time, the weather can be unpredictable, with heavy rainfall and occasional tropical storms. While the island can still be visited during this time, some activities may be limited, and the weather may not be suitable for outdoor activities.
Top things to do on Fitzroy Island
Fitzroy Island is a gem of a tropical island that's located just 45 minutes off the coast of Cairns. It's accessible by Fast Cat, a ferry that travels to the small island from Cairns. Fitzroy Island is located at a prime spot right in the center of the Great Barrier Reef.
It's a hub for snorkeling, scuba diving, and glass-bottom boat tours. For those who are more adventurous, you also have the option of going via kayak or stand-up paddleboard.
Because it's located at such a sweet spot on the reef, Fitzroy Island is most often talked about with regard to ocean activities. However, the island also has other attractions: it's a great place for hiking, trekking, and camping.
It also houses the Cairns Turtle Rehabilitation Centre which is a great place for animal lovers. Schedule a visit and you'll find yourself filled with hope for the future as turtles are nurtured back to health.
The island also features delicious dining options. From steak houses to on-the-beach barbeques at sunset. If you're looking to get a feel of Australian flavors, then a visit to Fitzroy will definitely be a great option for you.
Keep reading and we'll take you through some of these activities so you can choose the best ones for your island vacation.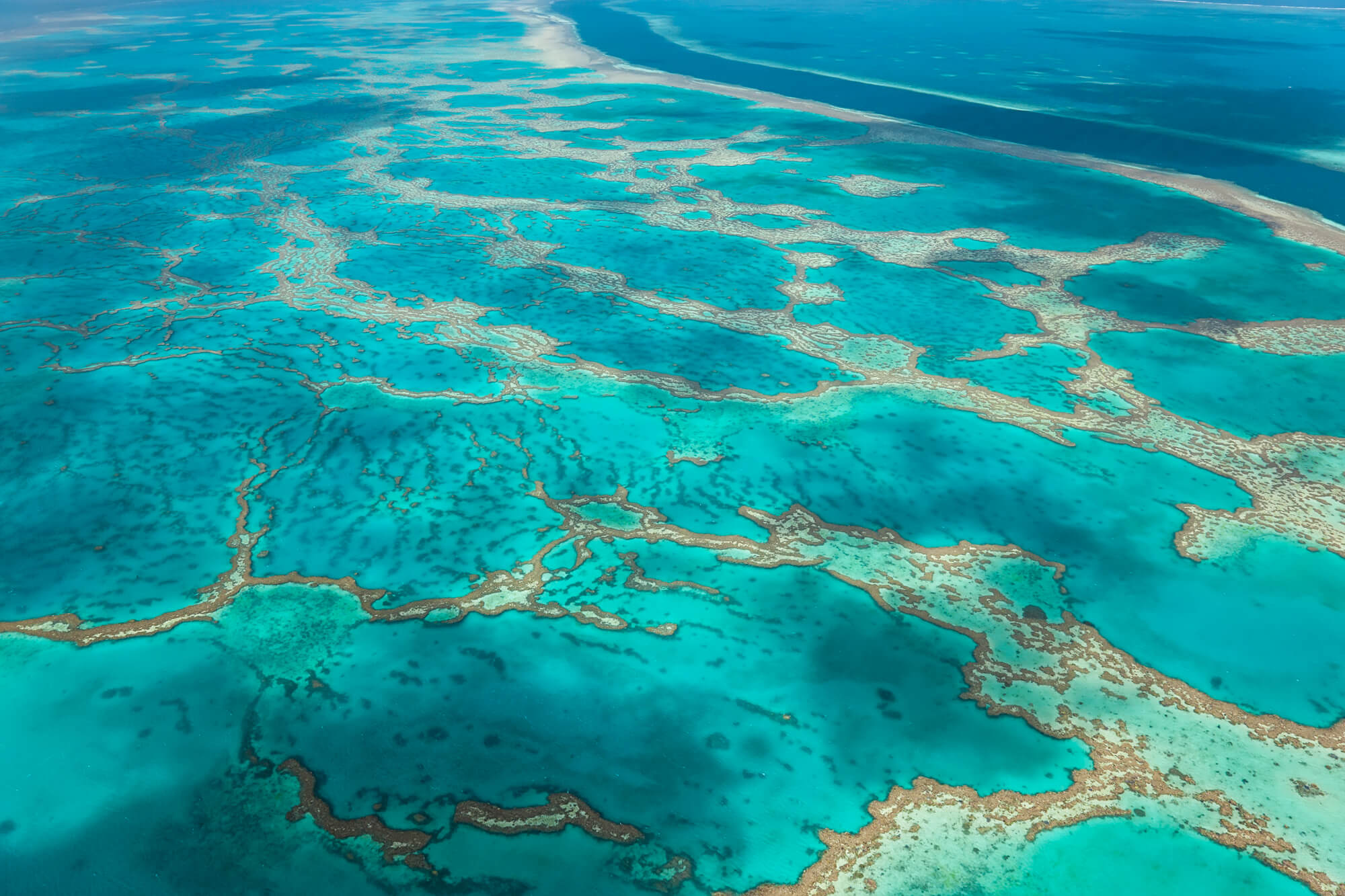 Exploring the Great Barrier Reef
No matter your personality, you can find a way to enjoy the Great Barrier Reef. Those who like the outdoors and prefer to be in the middle of the action can jump into the water, whether it's to snorkel or to go deep-diving.
Those who prefer the comforts of the indoors have the option of booking a Glass Bottom Boat tour, which features a marine biologist as a guide to the reef's ocean life. There are also options that strike a balance between action and calmness: you can choose to go kayaking or to explore the waters on a submersible boat.
Fitzroy Island's prime vantage point allows you to see the magic of the Great Barrier Reef up close and personal. The island has two main beaches that you can choose from Welcome Bay and Nudey Beach, both of which offer different experiences of the Great Barrier Reef. You can also opt to book the 3-Hour Guided Sea Kayaking Tour, which gives you access to private beaches and remote snorkeling spots.
🌟 My top pick on the water >> Great Barrier Reef full-day Catamaran Cruise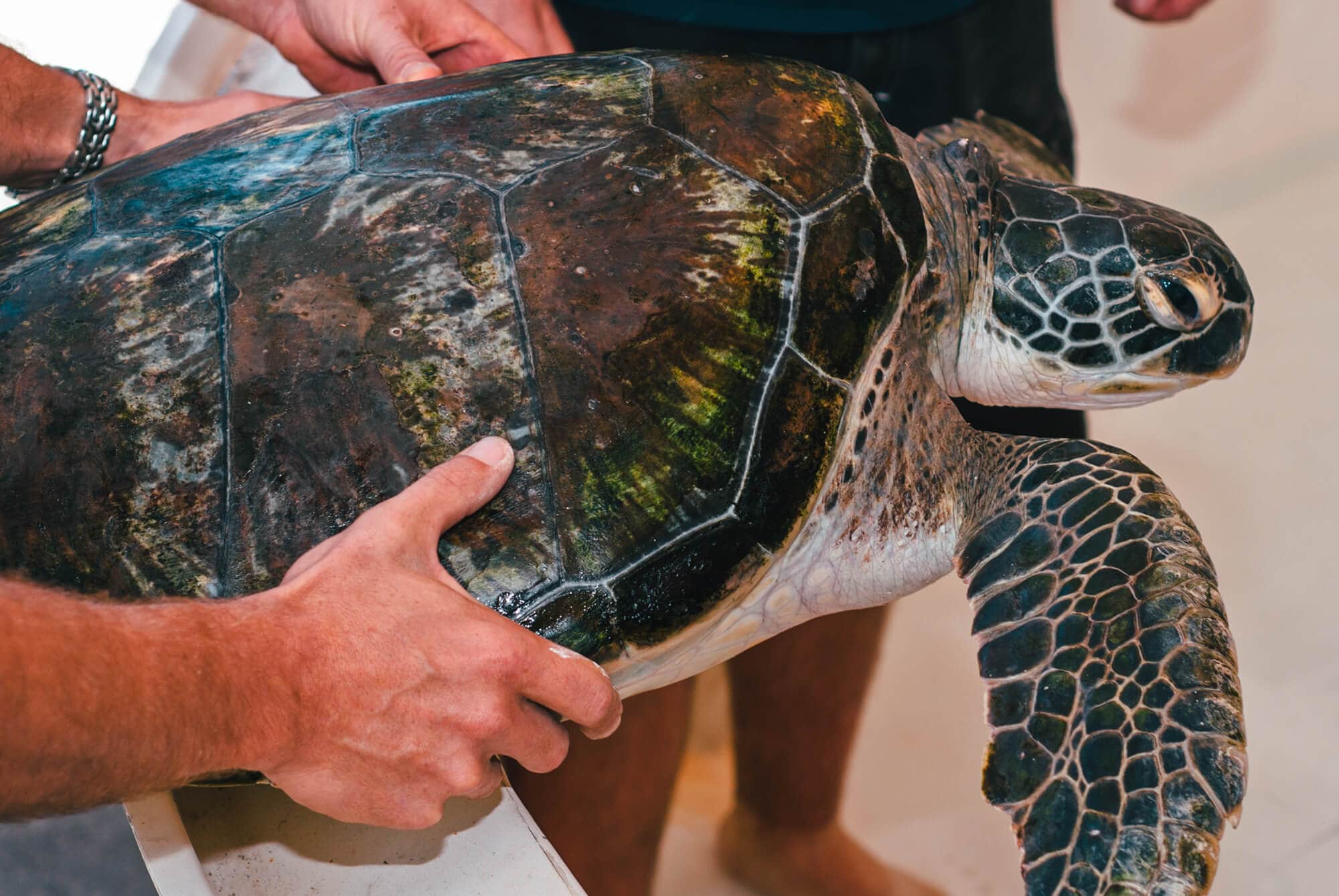 Turtle Rehabilitation Centre
The Cairns Turtle Rehabilitation Centre is the pride of Fitzroy Island. It's run 100% by volunteers and has one rationale and purpose: to nurse sick and injured turtles from the reef until they're ready to rejoin the wilderness.
If you love animals, nature, and turtles, then this is a stop that you can't miss. The center is open from 1:00 PM, but all of the visits are done by appointment. Each visit is immersive and will allow tourists to see the volunteers' good work.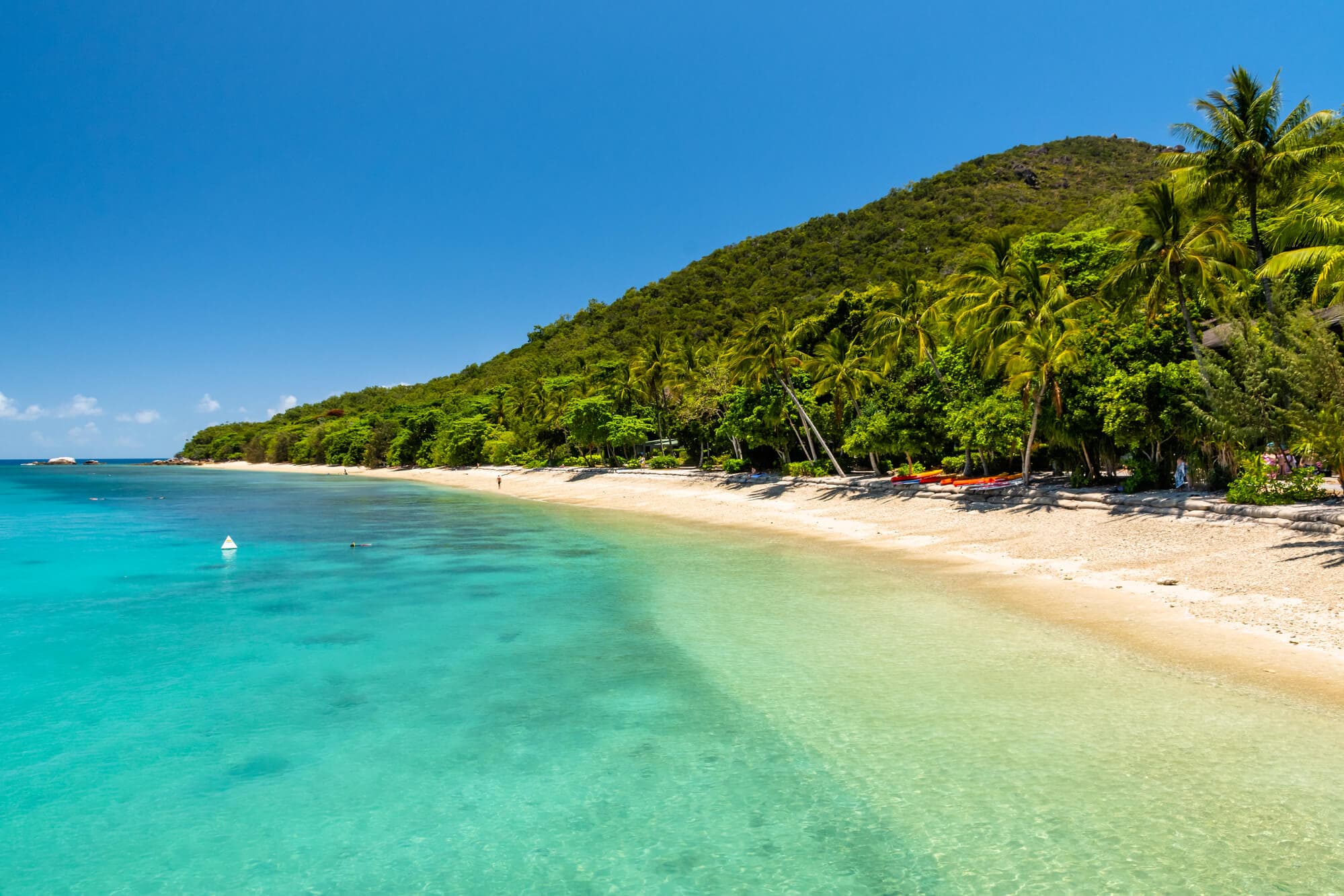 Lounge on the beach
Welcome Bay
Welcome Bay is the largest beach on Fitzroy Island, it is where you'll find the ferry pier, Foxy's Bar, Fitzroy Island Campground, Fitzroy Island Resort and the Turtle Rehabilitation Center.
For those looking for a more active day at the beach, Welcome Bay offers a range of water sports activities, including kayaking, stand-up paddleboarding, and snorkeling tours.
This area is known for its abundance of turtles that can be seen swimming around the fringe coral reef system that surrounds the island.
Nudey Beach
Nudey Beach is the most beautiful and popular beach on Fitzroy Island. It is known for its crystal-clear waters, soft white sand, and lush greenery that surrounds it. Nudey Beach is perfect for swimming with calm waters, making it an ideal spot for snorkeling or swimming among the colorful fish and coral.
Nudey Beach is accessible via a short hike through the island's rainforest, which takes approximately 20 minutes from the island's resort. The hike is well worth the effort, as you will be rewarded with stunning views of the island's rugged coastline and the turquoise waters of the Coral Sea.
Don't worry, contrary to the name, you are expected to wear a swimsuit here. The beach is named after the Nudey fruit dove, which is native to the island and can often be seen in the surrounding rainforest.
Hidden Beach
For those looking for a more secluded beach experience, head to Hidden Beach on the north side of the Island. This is also a great place to watch the whales that often stop by.
Little Fitzroy Island, right across from Hidden Beach is also a great option if you have a boat. This small island is located just off the coast of Fitzroy Island and is accessible via a short boat ride. The island is home to a beautiful beach that is perfect for swimming and snorkeling and offers stunning views of the surrounding coral reefs.
Giant Ocean Trampoline
This is hands down one of Fitzroy Island's most sought-after attractions. Whether you're a kid or just young at heart, this fun trampoline stands right in the ocean, 25 meters off of Welcome Bay. There are even all-day passes that allow you to bounce as much as you want!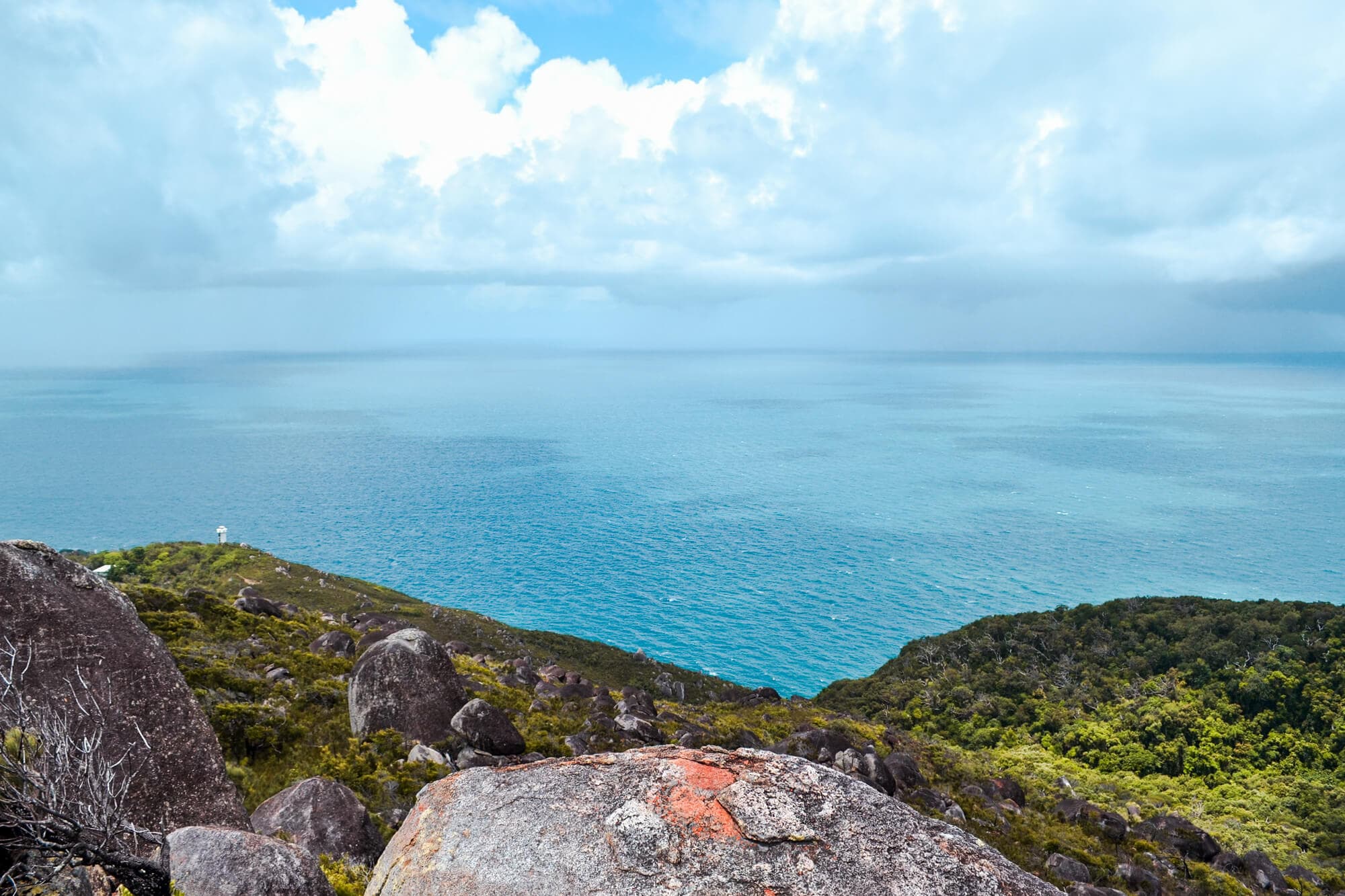 Walking & Hiking Tracks
Fitzroy Island's landmass is made up mostly of National Park which features a vast canopy of greenery, diverse vegetation, and rich fauna. It's the perfect place to go hiking because everywhere you look there's something spectacular to see.
The island has a number of tracks, each designed to suit a different age range and fitness level. Highlighted below are some of the most popular hiking tracks on Fitzroy Island.
Secret Garden Track
This light 1km stroll is perfect for beginners and those who are just looking to sightsee. It takes around an hour and forty-five minutes, at a leisurely pace. It allows you to be immersed in the stunning view and gives you a chance to point out the island's diverse animal life.
Nudey Beach Track
Nudey Beach is also made for beginners-but this time, it skims the view of the coast. If you're more interested in the beach rather than the forest but still want to go on a hike then this is perfect for you. For forty-five minutes, you get to see part of the forest and part of the ocean, giving you the best of both worlds.
The Lighthouse Walk
The lighthouse on Fitzroy Island was built in 1973 and although it is now closed to the public, the 30-minute hike to the top is still worth it. There you can see the lighthouse and some of the old cottages, you can even check out the unique 1942 light which is on display in the lighthouse office.
In addition to the breathtaking views from the top, there are also many great viewpoints along the way.
Summit Track
The Summit Track is the most advanced one on the island. You have to be very fit and need to have very good coordination. The track features very steep ups and downs and the Boulder Trail can be very prone to accidents.
That said, exploring this track is worth the physical toll. You get a great view of coastal woodland and end at the summit (its namesake) where you get a bird's eye view of the island.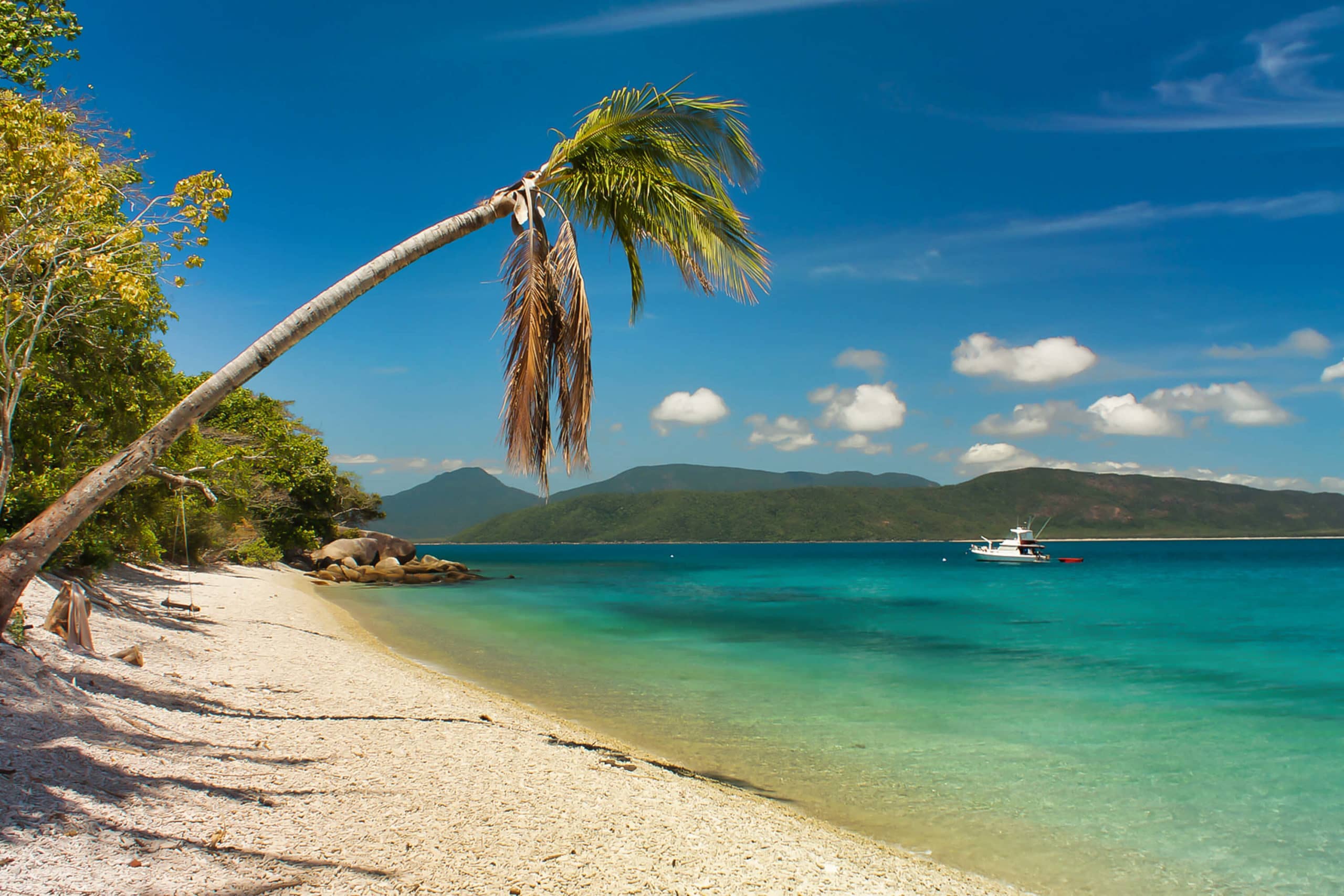 Accommodation on Fitzroy Island
Fitzroy Island has a lot of great activities and experiences to offer which can often leave you very tired. You'll need a good place to get some rest and relaxation. Luckily the island is home to a range of accommodation options, from a luxury resort to budget-friendly camping sites.
One of the most popular accommodation options on Fitzroy Island is the Fitzroy Island Resort. This beautiful resort offers a range of rooms and suites, all of which are beautifully decorated and equipped with modern amenities. The resort also has a range of facilities, including restaurants, bars, a swimming pool, and a spa. The resort's location on the island's beautiful beachfront makes it the perfect place to relax and soak up the sun.
For those looking for a more budget-friendly option, Fitzroy Island also has a camping ground. The camping ground is located in a beautiful rainforest setting and offers a range of campsites, from basic tent sites to more luxurious glamping tents. The camping ground has a range of facilities, including showers, toilets, and a communal kitchen.
Another popular accommodation option on Fitzroy Island is the Beachside Cabins. These beautiful cabins are located just steps from Hidden Beach and offer stunning views of the ocean. The cabins are equipped with modern amenities, including air conditioning, a kitchenette, and a private bathroom.
Other amenities
The island also has one General Store which sells snacks and drinks that are unique to the island. And you can watch the sunset from the island's famed Foxy's Bar which is perfect for your laidback vacation.
FAQs: Fitzroy Island
Is Fitzroy Island worth visiting?
Yes, Fitzroy Island is definitely worth visiting. This stunning island paradise located off the coast of Cairns, Queensland, Australia, is known for its crystal-clear waters, soft white sand, and lush rainforest.
The island offers a range of activities and attractions, including hiking, snorkeling, diving, and relaxing on the beach. Fitzroy Island is also home to a range of accommodation options, from luxury resorts to budget-friendly camping sites.
Whether you are looking for a romantic getaway, a family vacation, or an adventure-filled trip, Fitzroy Island is sure to provide you with an unforgettable experience.
Is it worth it to stay on Fitzroy Island?
Yes, it is definitely worth it to stay the night on Fitzroy Island! Staying on Fitzroy Island allows you to fully immerse yourself in the island's natural beauty and take part in a range of activities and attractions. From hiking through the island's rainforest to snorkeling and diving on the Great Barrier Reef, there is something for everyone on Fitzroy Island.
Staying on the island also allows you to explore after the daytrippers leave in the afternoon.
Can you swim on Fitzroy Island?
Yes, you can definitely swim on Fitzroy Island. The island is surrounded by crystal-clear waters that are perfect for swimming, snorkeling, and other water activities. The island's beaches, such as Nudey Beach and Welcome Bay, are popular spots for swimming and sunbathing and offer stunning views of the Coral Sea.
However, it is important to note that the waters around Fitzroy Island are home to a range of marine life, including jellyfish and the occasional shark.
How many resorts are there on Fitzroy Island?
There's only one resort on the island, called Fitzroy Island Resort, that offers a range of facilities and activities, including a restaurant, bar, swimming pool, and a range of water sports equipment for hire.
In addition to the Fitzroy Island Resort, there are also a range of camping sites and cabins available for rent on the island. These options are great for budget travelers or those looking for a more rustic island experience.
What is stinger season in Cairns?
Stinger season in Cairns and the surrounding area is the time of year when jellyfish, also known as stingers, are present in the waters surrounding the city. This season typically runs from November to May, with the highest risk of stingers occurring between December and March.
During stinger season, it is important to take precautions when swimming in the ocean. This includes wearing protective clothing, such as stinger suits, and swimming in designated swimming areas. Many beaches in Cairns have stinger nets set up during this time to provide a safe swimming area for visitors.
If you've always wanted to see the Great Barrier Reef but just haven't gotten around to booking a trip, there's no time like the present!
🌟 Book your Fitzroy Island tour here >> Full-day Adventure Tour from Cairns
Popular travel guides
---
Remember to pin for later 😉