This post may contain affiliate links. I will earn a small commission if you purchase through them, at no extra cost to you.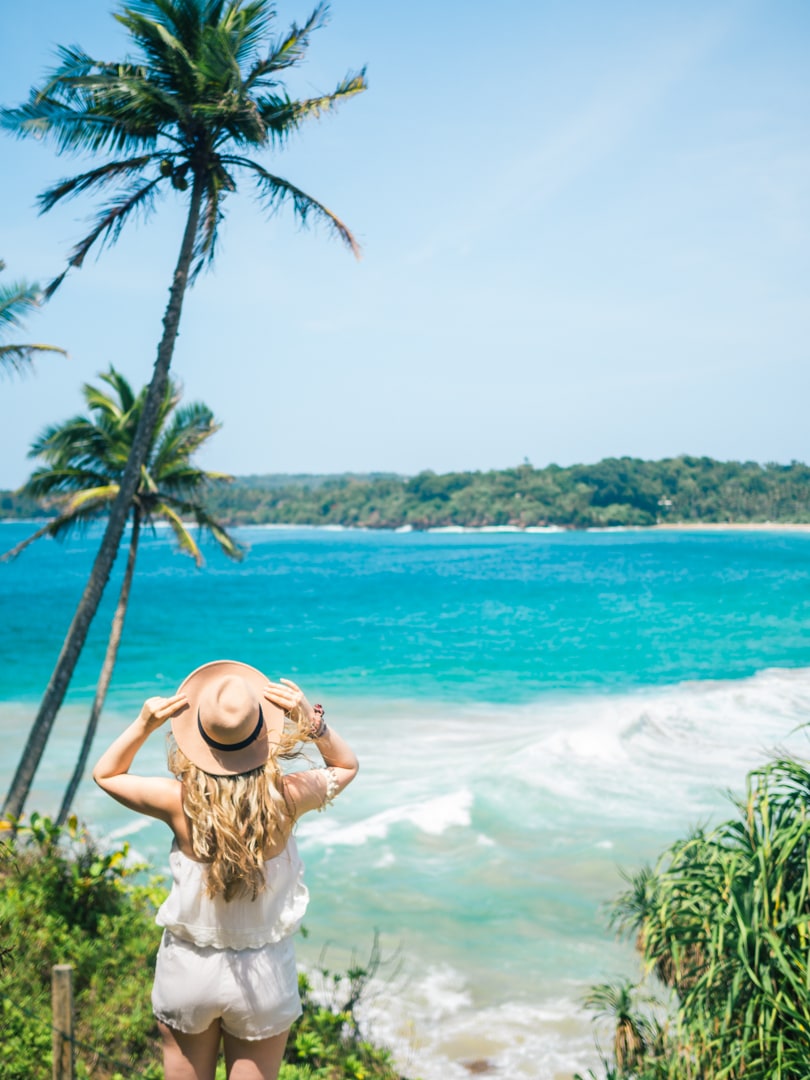 Sri Lanka's south coast is lined with picturesque white sand beaches, some more popular than others. For some reason, most people flock to the more touristy towns like Unawatuna and Mirissa. I however, really enjoyed my time in Talalla. The mostly untouched beach is lined with a lush green palm tree jungle and the water sparkle in 50 shades of blue. A true tropical paradise, just how I like it!
Although undeniably beautiful, it seemed like most people missed out on this little gem of a place. We spent three whole days here and met four other travelers. Talalla Beach is the perfect place to unwind and relax, as there isn't much else to do, at least not during low season. So after one and a half week of non-stop sightseeing, it was exactly what we wanted.
As usual, we had a hard time choosing accommodation. To be right on the beach or on top of the hill with incredible views? I know, a tough decision to make. The prices in Sri Lanka are a bit higher than what I'm used to when traveling in Asia. And what you get, isn't always what you think you paid for. But then again that's just a result of low demand, so I shouldn't really complain. Pay up and enjoy the deserted places, like the gorgeous Talalla Beach.
We had heard so many great things about Talalla Retreat, but in the end I wasn't brave enough to stay in the open-air room (which was the only available option at the time of our stay). All I could think about was creepy crawlies coming into my bed at night. But if you're not a sissy like me, the retreat looks incredible and is probably worth checking out. Their rooms range from a dormitory at $35 a night up to a large sea view room for a little under $120 a night. They also offer yoga and surf packages which include all meals.
The incredible view was what made us decide to stay at Hotel Panorama. We booked ahead and paid about $55 a night for the fan room including breakfast. However, after two minutes in the hot and humid room, we decided to spend $20 on an upgrade to one with AC. Much more than what we would normally spend, but this time it was worth it.
Though quite outdated, the deluxe rooms are large, clean and have unobstructed sea views. The only complaint I have is the bad internet connection, it only worked in the restaurant and reception area. Other than that we truly loved our stay. The people that own it are lovely and will help you with anything you need. And just a tip: Even if you choose not to stay at Hotel Panorama, you should go up there for a beer at sunset.
View from the restaurant at Hotel Panorama.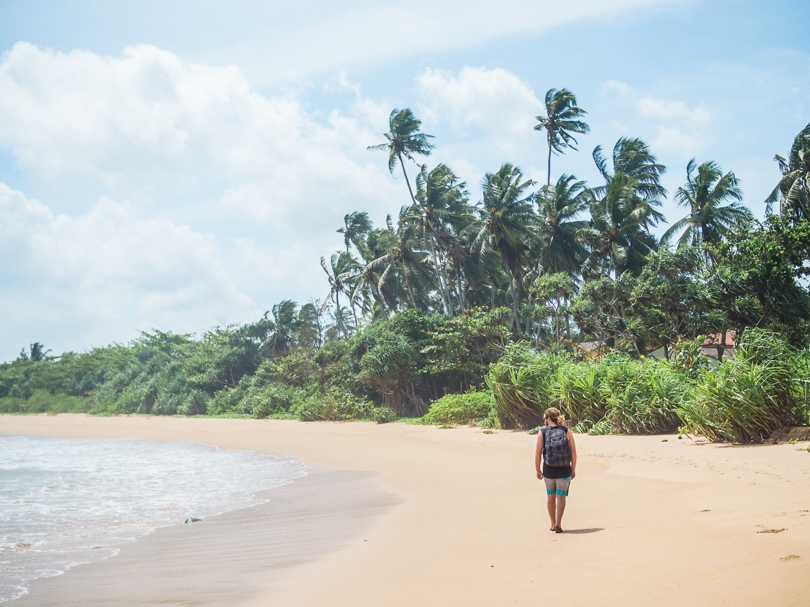 Our cute friend I talked about in the dog clinic post. He came sprinting down the beach as soon as he spotted us, every day. So happy even though he was covered in scratches and tics. To burst the tropical paradise bubble, the state of the stray dogs at Talalla Beach was the worst we saw during our entire trip. Some without any fur, some with huge open wounds, some with limbs hanging on by a thread and some completely blind.
Related post: Unawatuna Dog Care Clinic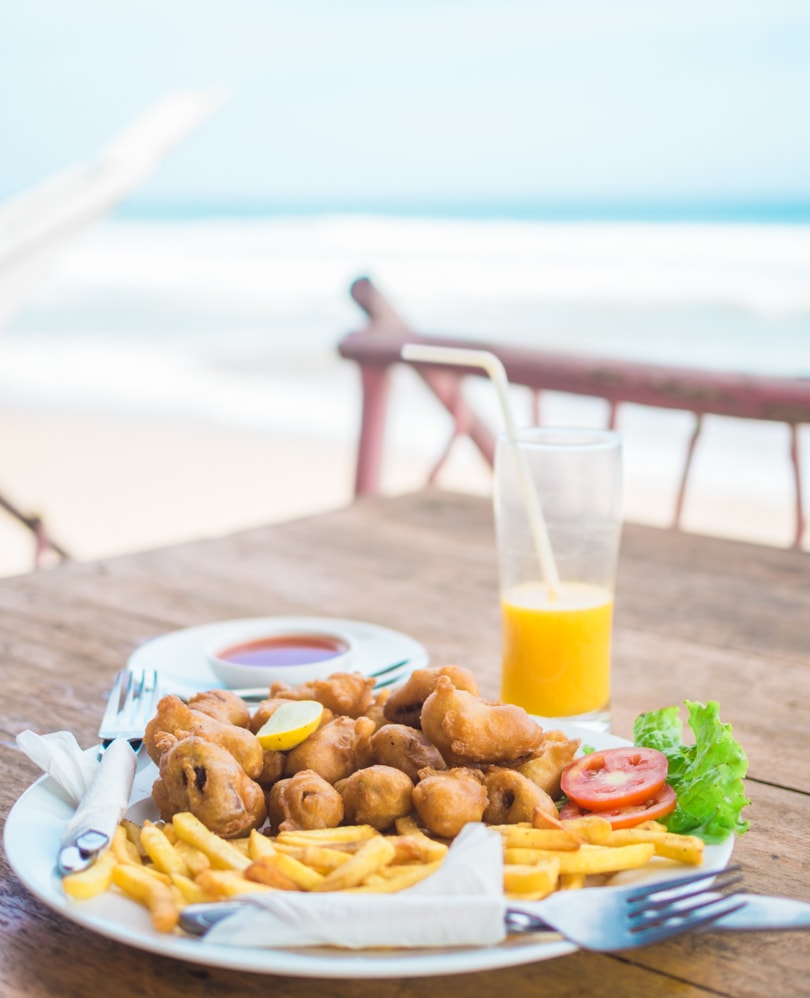 Some delicious fish & chips at the Sun Bay Lanka seafood restaurant, in the middle of the beach. The owner is super nice and helpful, so you'll probably end up here at least once a day. Most of the hotels along the beach also have restaurants, the one at Talalla Beach Bungalows is great. In addition to whipping up some tasty seafood, they also offer Ayurveda massages, which Sri Lanka is famous for.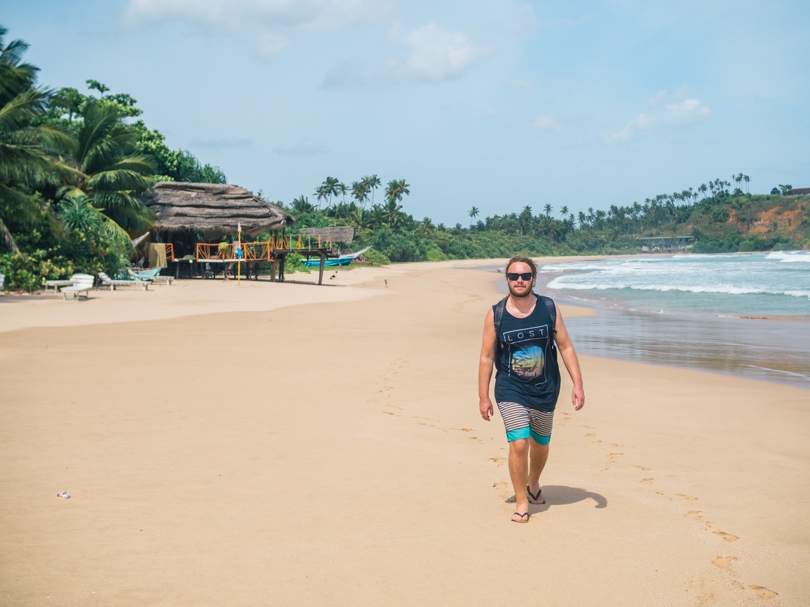 No, holding on to my hat is not my go-to pose, but rather a necessity as it was so incredibly windy while we were there. But that's what we get for visiting outside of high season. The climate in Sri Lanka can be a bit tricky to understand, due to the two monsoons that affect the small island. Temperatures remain fairly constant year round, it's the rain and wind that's the real pain in the butt. So the best time to visit the south coast is from December to March.
Hotel Panorama on top of the hill.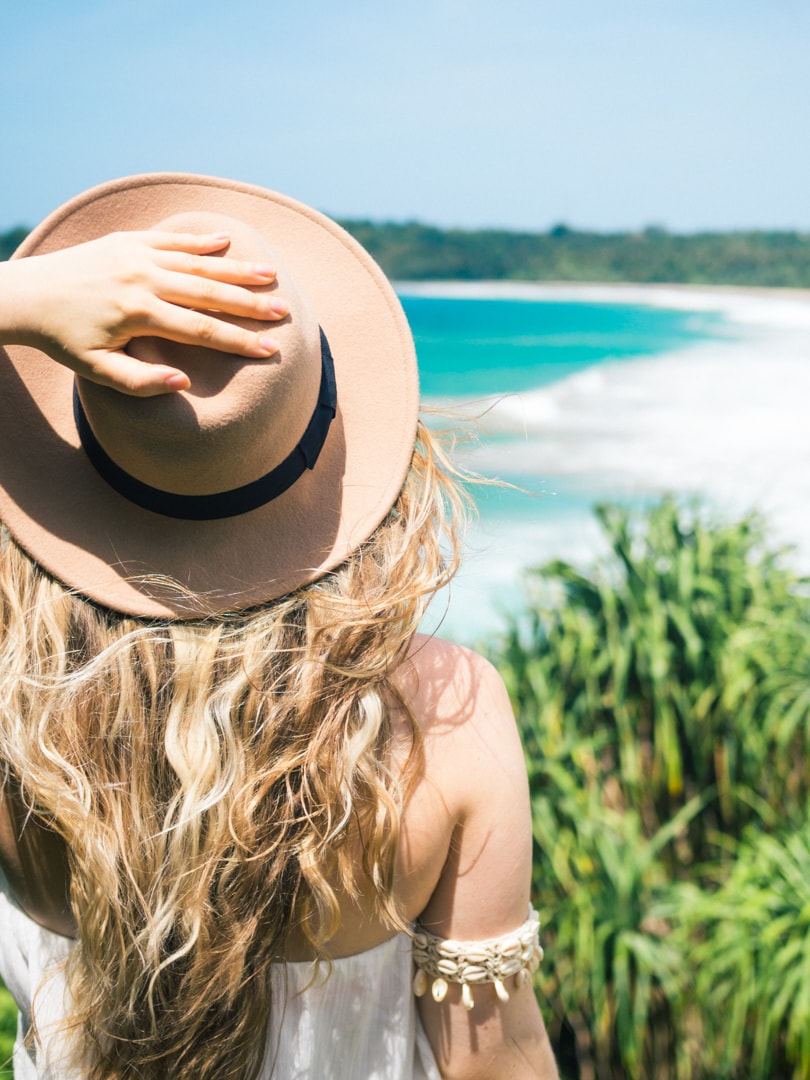 The view from our awesome balcony. I love being surrounded by green and turquoise!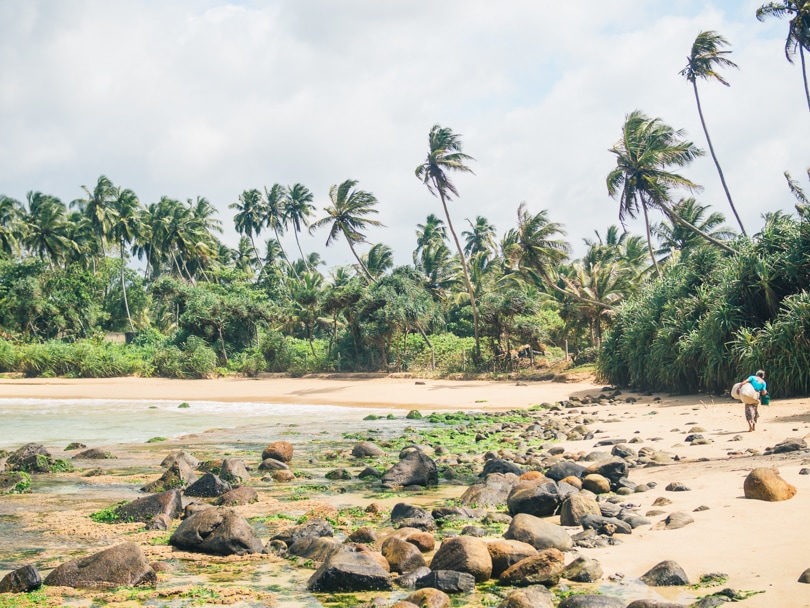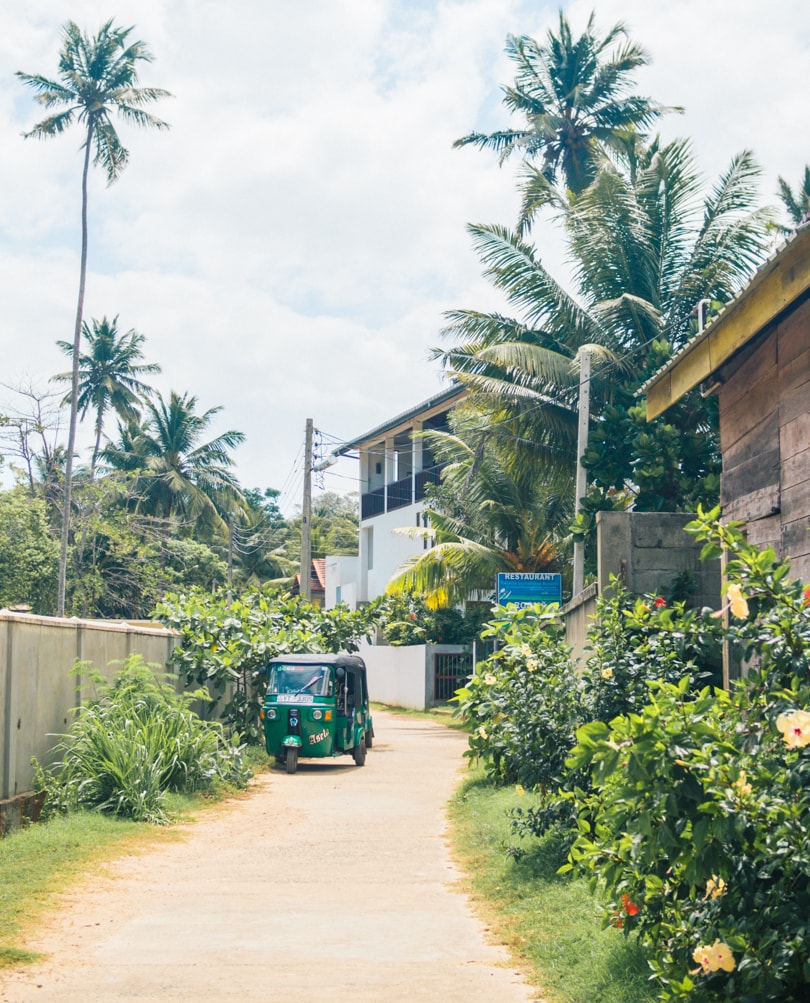 Talalla sunsets are gorgeous. Hotel Panorama was the perfect place to sit down and relax with a drink in hand at the end of each day.
What's your favorite beach in Sri Lanka?
Some of the links above are affiliate links and I will earn a small percentage of the sale if you purchase through them, at no extra cost to you. This helps me cover the costs of running my site – so thank you in advance ! I only ever link to products and services I use and love myself!