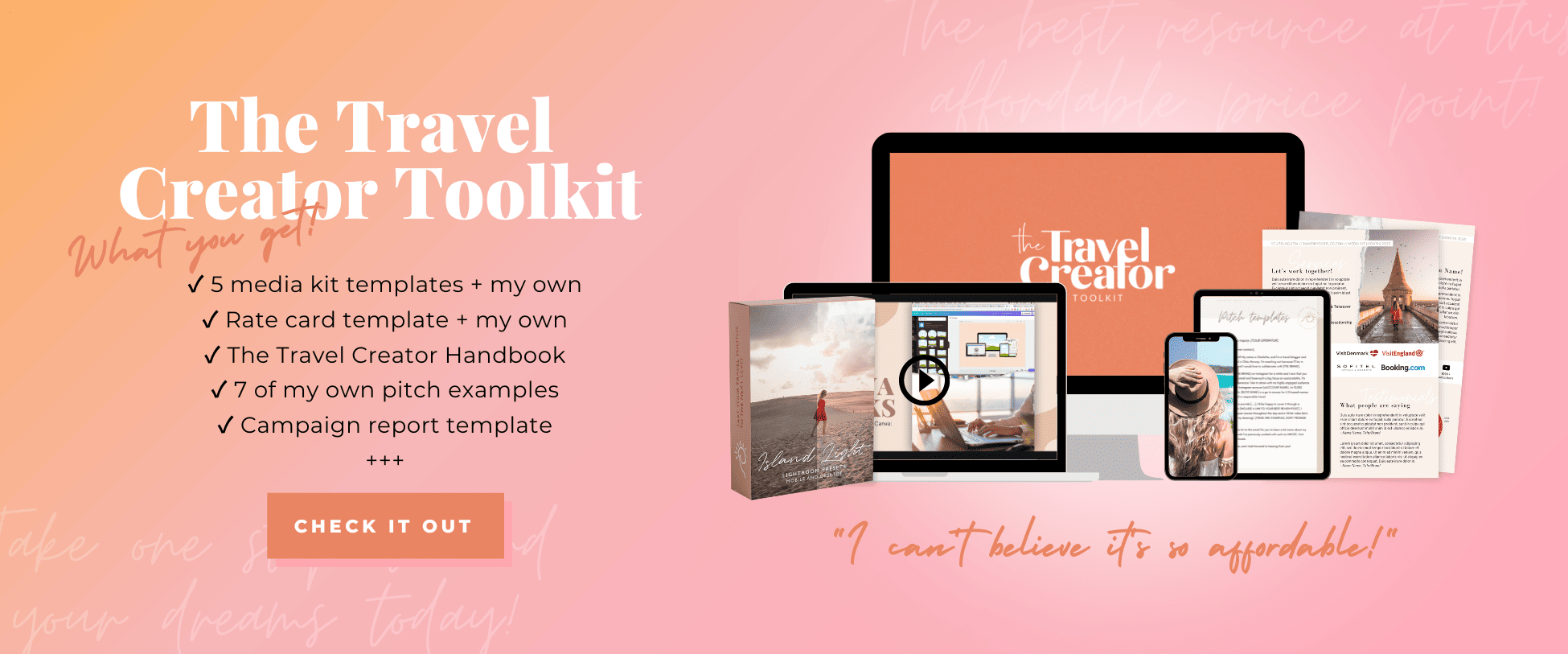 This post contains affiliate links. I will earn a small commission if you purchase through them, at no extra cost to you.
While many tourists flock to popular destinations like Unawatuna and Mirissa, there are still hidden gems to explore in Sri Lanka. One such place is Talalla Beach, a secluded bay on the south coast.
With its golden sand, crystal-clear water, and lush greenery, Talalla Beach offers a serene and peaceful escape from the hustle and bustle of the busy tourist hubs.
In this guide, we'll cover everything you need to know about Talalla Beach, including how to get there, what to do and see, and where to stay. So, pack your bags and get ready to discover this hidden gem!
🌟 Remember to always get insurance before you travel to Sri Lanka or anywhere else. SafetyWing is an affordable subscription travel insurance that you can purchase even after departure. Read my complete SafetyWing review here.
How to get to Talalla Beach
Talalla Beach is a beautiful and secluded beach located in the Matara district on the south coast of Sri Lanka. To get to Talalla Beach, there are a few different transportation options depending on your starting point.
If you are coming from Colombo, the capital city of Sri Lanka, you can take a train or bus to Matara, which is the nearest major town to Talalla Beach. From there, you can take a local bus or tuk-tuk to Talalla Beach, which is located about 12 kilometers east of Matara.
If you are coming from Galle, another popular tourist destination on the southern coast of Sri Lanka, you can take a local bus to Matara and then transfer to another bus or tuk-tuk to Talalla Beach.
Alternatively, you can hire a private driver or take a taxi directly to Talalla Beach, which I recommend if you're limited on time.
With a private driver
When I'm traveling for longer distances in Sri Lanka, I book this private driver. Sameer is one of the best drivers we had during our stay. He drove responsibly and I felt safe the whole time.
The itinerary is completely open and you can go wherever you want within 100km per day. If you want tips and help with planning, you can just say what you're interested in seeing and they'll do it for you. At checkout, you can choose from 1 day up to one month.
And the best part is that the price quoted is for up to 4 people, which makes it very affordable!
🚘 Check price and availability here >> The best private driver in Sri Lanka
Top tours close to Talalla Beach
🐚 Tangalle Sightseeing Tour – Visit the Mulkiligara Raja Maha Vihara Buddhist temple, marvel at the 50m high Buddha at Wewurukannala temple, relax at Instagrammable Hiriketiya Beach, watch the sea gush at the Hummunaya Blowhole, and explore a spice garden, all without having to worry about transport, navigation, or tickets — because everything is taken care of for you.
🐋 Snorkeling with Whales in Mirissa – Okay, this tour departs from Mirissa which is like 50 minutes west of Talalla Beach. But getting to swim with whales is one of those once-in-a-lifetime experiences, so I had to mention it! There are more affordable whale-watching tours out there, but we chose to go with ZRI Adventures to make sure it was ethical and legal.
Best time to visit Talalla Beach
The climate in Sri Lanka can be a bit tricky to understand, due to the two monsoons that affect the small island.
The best time to visit Talalla Beach is during the dry season, which lasts from December to March. During this time, the weather is sunny and dry, with warm temperatures and low humidity, making it the perfect time to relax on the beach and enjoy the water.
From April to September, the south coast experiences an inter-monsoon season, which brings occasional rain and thunderstorms. While this can still be a good time to visit Talalla Beach, it is important to be prepared for the possibility of rain and to check the weather forecast before planning any outdoor activities.
From October to November, the south coast experiences a second, shorter rainy season, which can bring heavy rainfall and strong winds. During this time, the sea can be rough, making it less ideal for swimming and water sports.
We visited Talalla in late August and only had rain during the night, it was pretty windy during the day though.
Is Talalla a year-round destination?
Yes, Talalla is a year-round destination, the temperatures don't fall below 30 °C and the sea temperature below 27 °C.
No, holding on to my hat is not my go-to pose, but rather a necessity as it was very windy while we were there. But that's what we get for visiting outside of high season.
What to expect at Talalla Beach
I really enjoyed my time in Talalla. The mostly untouched beach is set in a sheltered cove and lined with a lush green palm tree jungle and the water sparkles in 50 shades of blue. A true tropical paradise, just how I like it. And a must-stop on any Sri Lanka itinerary.
Although undeniably beautiful, it seemed like most people missed out on this little gem of a place. We spent three whole days here and met four other travelers.
So Talalla Beach is the perfect place to unwind and relax, as there isn't a lot to do, at least not during the low season. So after one and a half weeks of non-stop sightseeing (Dalawella, Kandy, Ella, Tangalle and Arugam Bay), it was exactly what we wanted.
Some delicious fish & chips at the Sun Bay Lanka seafood restaurant, in the middle of the beach. The owner is super nice and helpful, so you'll probably end up here at least once a day.
Most of the hotels along the beach also have restaurants, the one at Talalla Beach Bungalows is great. In addition to whipping up some tasty seafood, they also offer Ayurveda massages, which Sri Lanka is famous for.
Our cute friend I talked about in my post about the Dog Care Clinic Unawatuna. He came sprinting down the beach as soon as he spotted us, every day. So happy even though he was covered in scratches and tics.
To burst the tropical paradise bubble, the state of the stray dogs at Talalla Beach was the worst we saw during our entire trip. Some without any fur, some with huge open wounds, some with limbs hanging on by a thread and some completely blind.
I felt very helpless because I couldn't possibly help them all. But we made a donation to the Dog Care Clinic for the work they do throughout the south.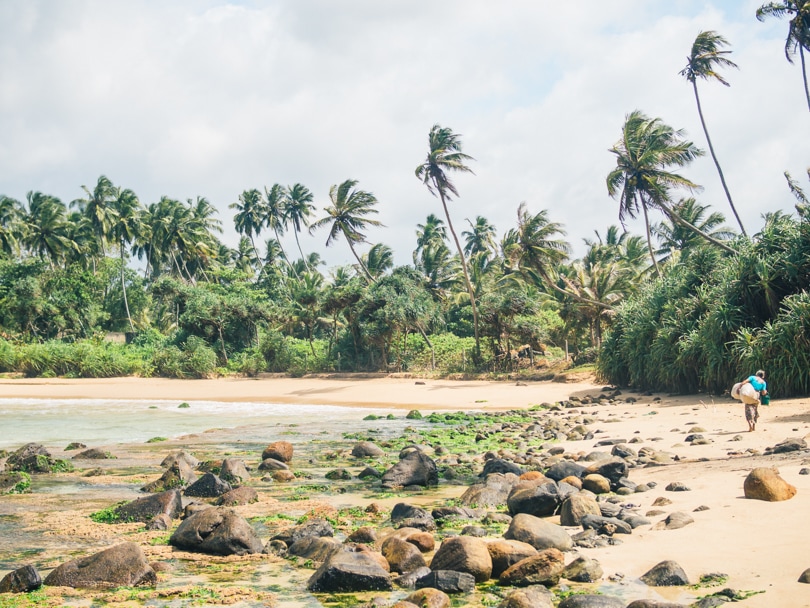 Top things to do at Talalla Beach
Relax on the beach
With its golden sand and crystal-clear water, Talalla Beach is the perfect place to unwind and soak up the sun. Bring a book(I'm reading this one), a towel, and some reef-safe sunscreen, and spend the day lounging on the beach.
The sandy bottom makes Talalla Beach perfect for swimming, just keep in mind that it gets deep really fast. And the sea does get rough during the rainy season.
Surf
Talalla Beach isn't known for great surf, but beginners can take advantage of the beach break and there is a small reef break to one side. There are a few surf schools and rental shops located near the beach that offer lessons and equipment.
Talalla Retreat offers surf packages with transportation to other breaks, while the closest dedicated surf camp is Kima Surf Camp in Hiriketiya.
Yoga
Talalla Beach is also a popular destination for yoga enthusiasts, with several yoga retreats and studios located nearby.
Talalla Retreat offers daily yoga classes in a beautiful open-air pavilion overlooking the ocean. The classes are suitable for all levels, and the experienced instructors will guide you through a variety of poses and breathing techniques to help you relax and connect with your body and mind.
In addition to the organized yoga classes, you can also find plenty of quiet spots on the beach where you can roll out your mat and practice on your own. The early morning and late afternoon are particularly peaceful times to practice, with soft light and a gentle breeze creating a serene atmosphere.
Snorkeling and diving
The waters around Talalla Beach are home to a variety of marine life, including colorful fish, sea turtles, and coral reefs. Book a snorkeling or diving tour to explore the underwater world.
Or even better, book the whale tour I talked about above.
Enjoy local cuisine
There are several restaurants and cafes located on and near Talalla Beach that serve fresh seafood and local Sri Lankan cuisine. Try some of the local specialties, such as hoppers, kottu, and curry.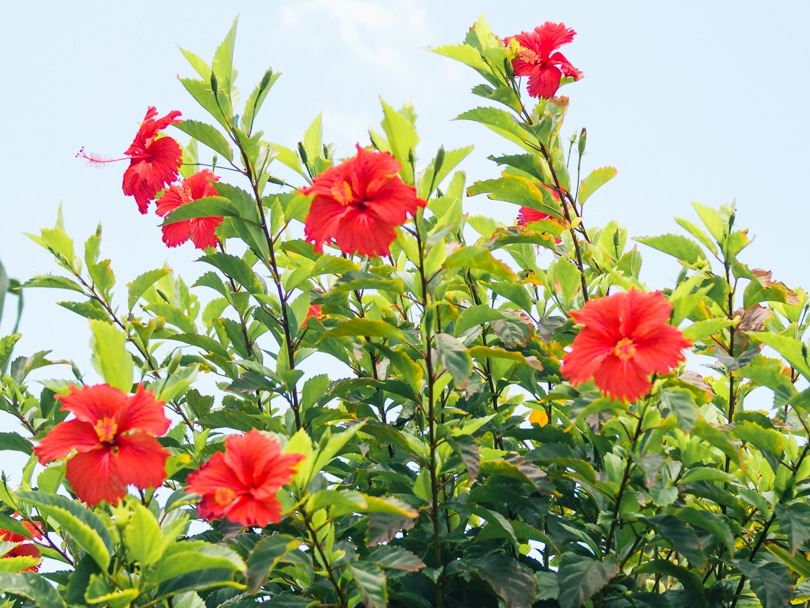 Talalla Beach accommodation
I ended up spending more on accommodation in Sri Lanka than I'm used to in places like Bali. There are many budget options to choose from, but the standard wasn't always great so we ended up paying up for some more comfort. Here are three of my favorite accommodation options at Talalla Beach.
Talalla Retreat
We had heard so many great things about Talalla Retreat prior to coming to Sri Lanka, and it did not disappoint. The eco-friendly resort, set in the middle of Talalla Beach, offers a range of accommodation options, including private villas, bungalows, and rooms, making it the perfect destination for couples, families, and groups of friends.
The lush property boasts a beautiful infinity pool, as well as a yoga shala and a spa. There are a range of activities, including yoga classes, surf lessons, and cooking classes to choose from.
One of the highlights of Talalla Retreat is the restaurant, which serves delicious Sri Lankan cuisine and international dishes made from fresh local ingredients.
Talalla Retreat is also committed to sustainability and eco-friendliness. The resort uses solar power and rainwater harvesting to reduce its impact on the environment. The resort also supports the local community by providing employment opportunities and supporting local businesses.
🌴 My top pick for accommodation at Talalla Beach>> Talalla Retreat
Talalla House
Talalla House is the place to stay if you have some money to spend or are traveling with a larger group of people. This luxurious beachfront villa offers the perfect blend of modern amenities and traditional Sri Lankan charm, making it the ultimate destination for a relaxing and unforgettable vacation.
The property boasts seven spacious bedrooms, each with its own en-suite bathroom and air conditioning. The living areas of the villa are open and airy, and there's a beautiful pool right outside.
Talalla House is staffed with a team of friendly and attentive professionals, including a chef, a housekeeper, and a gardener. The chef can prepare delicious Sri Lankan meals and international cuisine, using fresh local ingredients.
🌴 Click here to take a closer look >> Talalla House Private Villa
Talalla Blue Beach Villa
Talalla Blue Beach Villas is a breathtaking property that is inspired by the stunning colors and architecture of Santorini. Set on a cliff overlooking the ocean on the east side of the beach, this property is a true oasis.
With its clean white walls and blue accents, you'll feel like you're in Greece. Which is kind of weird since you're in Sri Lanka, equally as beautiful, but it is cool nonetheless. It would be the perfect place for an intimate wedding.
The property features a collection of mini villas that are designed to provide guests with an unforgettable experience. Each villa has two bedrooms that are sparsely yet beautifully decorated, including air conditioning, Wi-Fi, and flat-screen TVs. There is a beautiful infinity pool that overlooks the ocean, as well as a sun terrace where guests can relax and soak up the sun.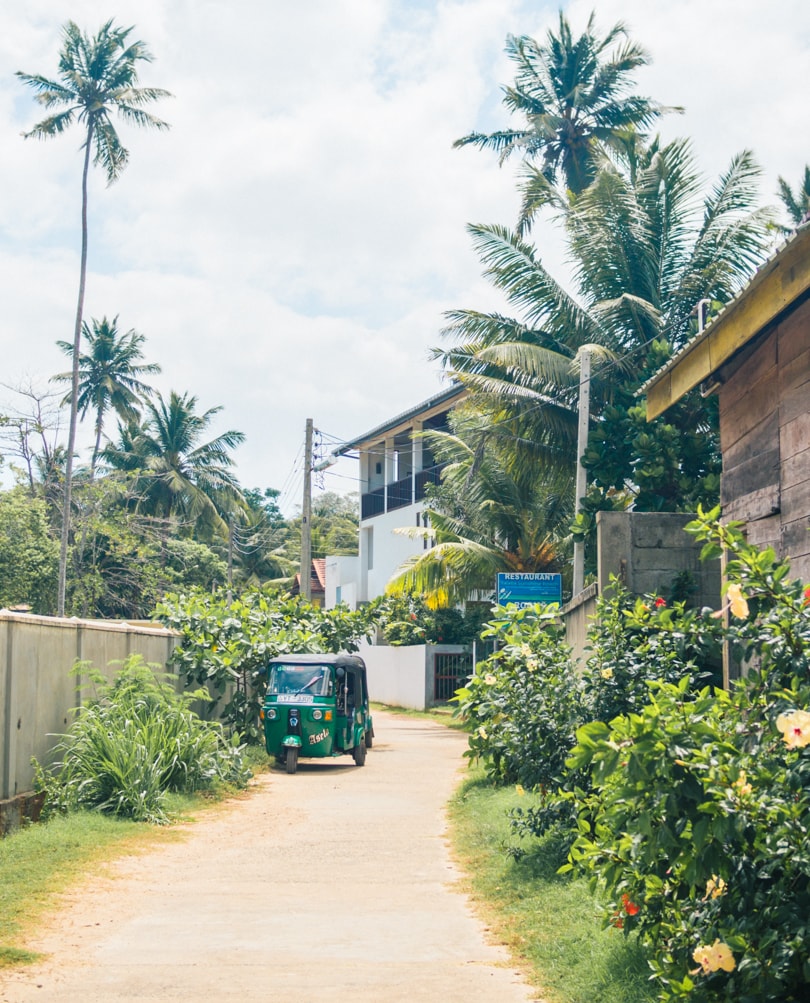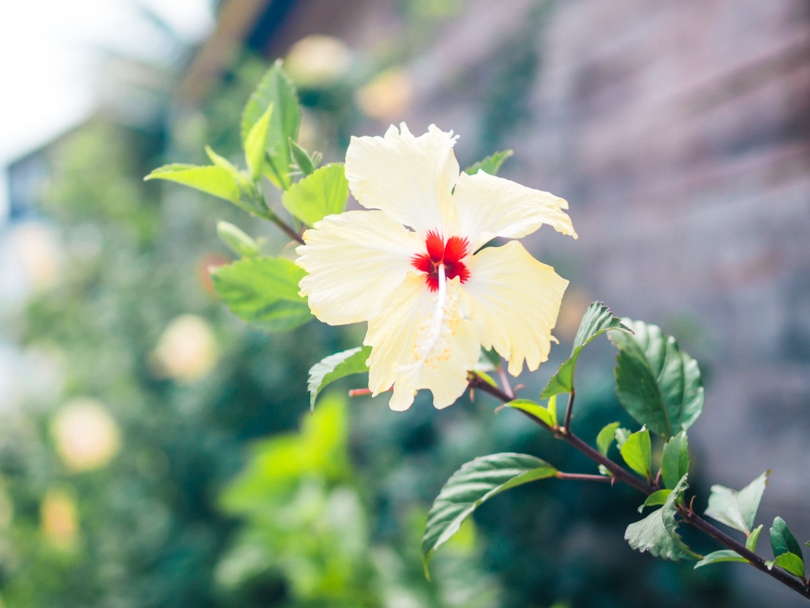 Talalla sunsets are gorgeous. Hotel New Panorama was the perfect place to sit down and relax with a drink in hand at the end of the day.
Popular Sri Lanka guides
---
Remember to pin for later 😉