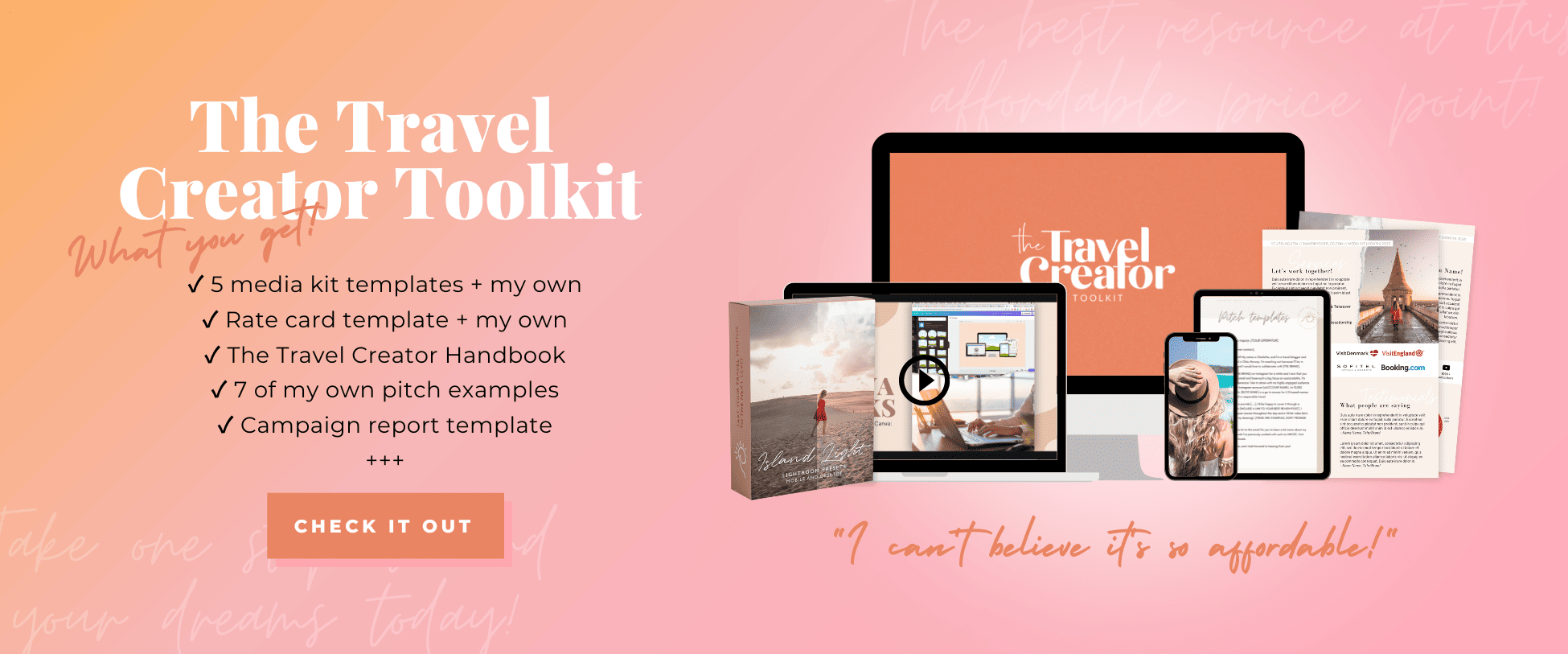 This post contains affiliate links. I will earn a small commission if you purchase through them, at no extra cost to you.
ARE YOU LOOKING FOR A CASTLE HOTEL IN DENMARK?
Not many of us can afford to buy a castle, but that doesn't mean you can't rent a small part of one and live like royalty for a night or two.
Fairytale-like castles and manors from as far back as the 12th century are scattered all across Denmark. Funen, the small island between Jutland and Zealand, is home to a staggering 123 of them. And then you have the royal castles and palaces in and around Copenhagen.
Luckily for us, some of these impressive estates have over the years been turned into hotels, restaurants and event venues. And since I'm kind of obsessed with history and find castles particularly interesting, I wanted to share some of my favorite castle hotels in Denmark with you.
🌟 Remember to always get insurance before you travel to Denmark or anywhere else. Safetywing is an affordable subscription travel insurance that you can purchase even after departure. Read my full review here.
Denmark Castle Hotel Map
7 beautiful castle hotels in Denmark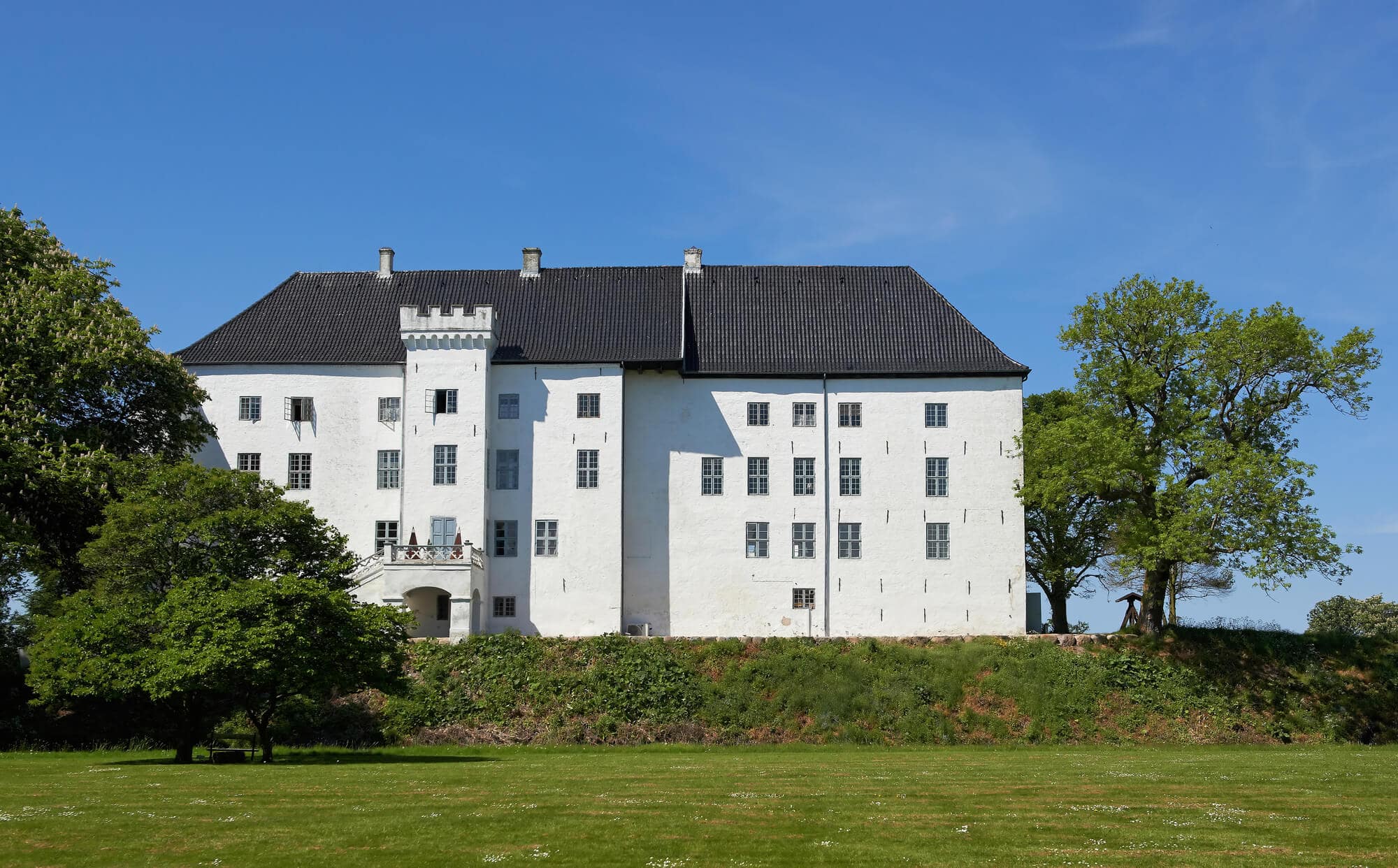 Would you dare to stay the night in a haunted castle hotel? At Dragshom Slot, just one hour from Copenhagen, you have the chance to do just that. While Dragsholm today can tempt visitors with luxury rooms, a Michelin-star restaurant and a golf course, it is the paranormal activity that gets the most attention.
According to legends, 100 ghosts haunt the rooms and corridors of this 800-year-old baroque-style castle hotel. Three spirits, in particular, seem to be the most active; the Grey Lady, the White Lady, and the Earl of Bothwell who died after years of imprisonment in the castle cellars. You know, Mary Queen of Scots' husband. Any Reign fans out there?
I don't know about you, but I definitely believe in ghosts. In fact, I used to see them when I was younger. However, ghosts or not, this beautiful property is one of the places you have to experience while in Denmark. Whether you splurge on an overnight stay or enjoy a meal in one of their two restaurants, I'm sure you're going to have a great time!
🏰 Check price and availability here >> Dragsholm Castle
---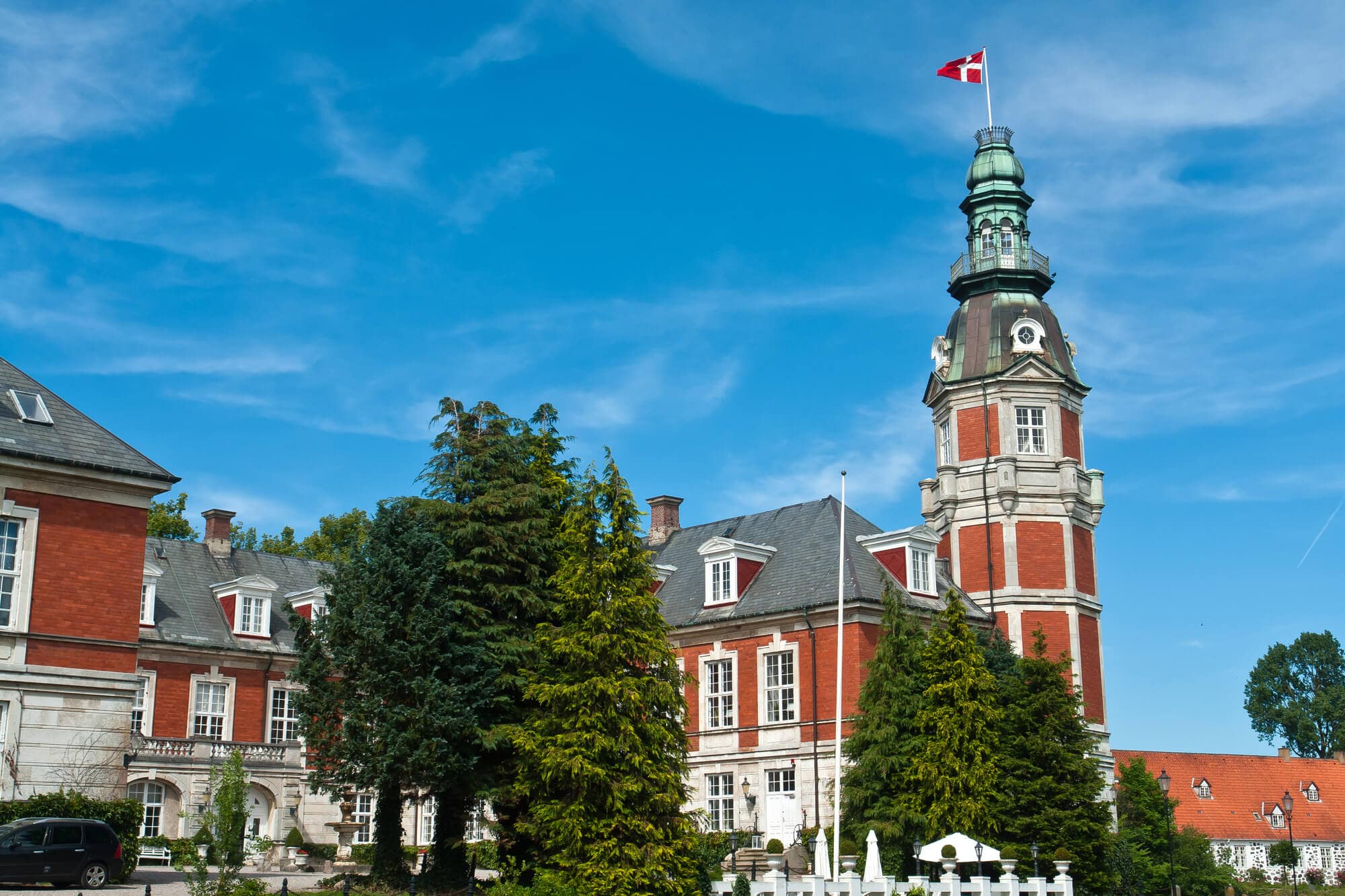 Hvedholm Castle, situated on the outskirts of Faaborg on the south coast of Funen, is in my mind one of the most stunning estates in the country. The grandiose red and white main building dates back to 1580 when a man by the name of Erik Bille built a castle with three towers surrounded by moats.
In 1880 the castle was substantially remodeled and turned into the beautiful castle you see today. Over the years Hvedholm estate shifted hands many times before it was sold to the state in 1928 and turned into a mental hospital. In 1996 it was sold yet again and then finally converted into a hotel with a restaurant, shop and wine cellar.
Today Hvedholm Castle boasts beautiful rooms with canopy beds, a banqueting hall, restaurant and unique conference facilities. It's the perfect setting for special occasions such as christenings, weddings, birthday parties, workshops and board meetings for up to 150 guests. If you have the chance to stay during the week you can save around $50 a night compared to the weekend prices.
Every Saturday afternoon you can take part in a wine tasting in the wine cellar where you can taste 5 selected wines from the estate's own production and from import.
🏰 Check price and availability here >> Hvedholm Castle Hotel
---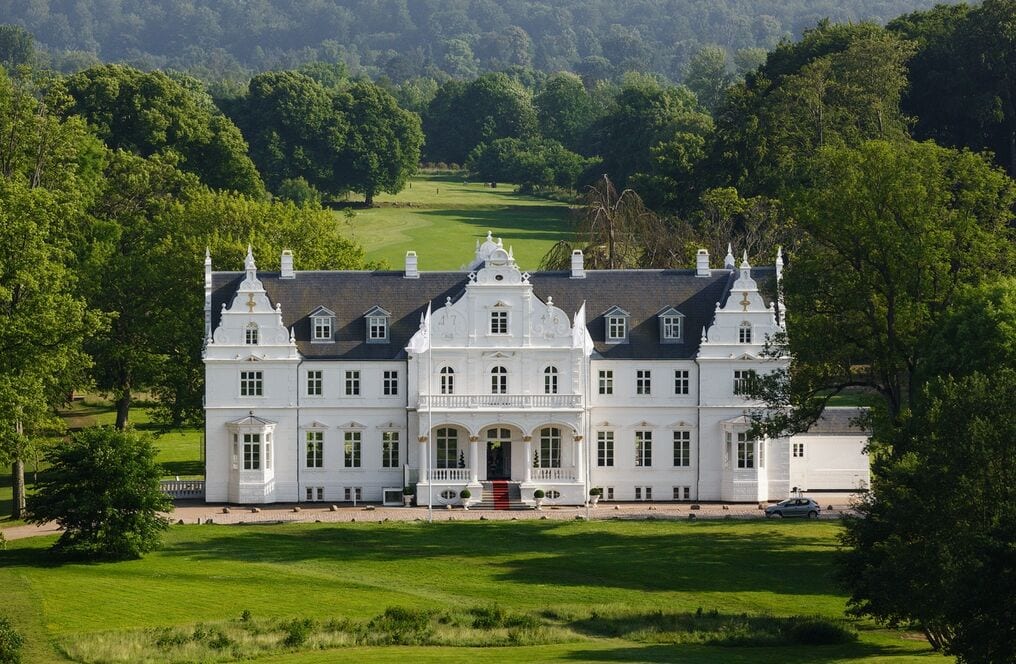 The original Kokkedal Castle, designed by architect Johan Gottfred Rosenborg who, by the way, is also the man behind the stunning Odd Fellow Mansion in Copenhagen, was built as an aristocratic summer estate in 1746.
Today Kokkedal Castle Hotel offers its guests a classic experience with a modern twist. Although it's a real-life fairytale castle, Kokkedal is all about laidback country life. It's the ideal spot for a relaxing yet luxurious getaway.
The 250-year-old castle welcomes guests to 62 beautifully outfitted rooms and suites, 6 modern facilities for meetings and conferences, a gourmet restaurant and a gorgeous spa located under the castle.
If you are looking to spend some time outside, you can enjoy a game of croquet in the gardens, play a round of golf or go for a walk down to the quaint Rungsted Habour where you'll find a lovely beach and several great restaurants and boutiques.
🏰 Check price and availability here >> Kokkedal Castle
---
The history of the Hindsgavl estate, located outside Middelfart on the westernmost part of Funen, can be traced all the way back to the 12th century. However, the current castle was built in 1748.
Hindsgavl Castle can today welcome guests to an impressive 120 rooms and the majority of them are furnished in a classic regal style. There are also some rooms in the former stables which have been recently renovated for those of you who prefer a more contemporary look.
One of my favorite things about Hindsgavl is that they want to be as sustainable as possible. They have their own vegetable and herb garden that supplies the chefs with fresh ingredients during the warmer months. For the breakfast buffet, almost everything is homemade, from bread and pastry to honey, jams and marmalades. You won't go hungry here!
Although the castle might be the main reason why you would visit Hindsgavl, the surrounding area with the castle park, forest and deer park is actually like an attraction in itself.
The large, 40,000 m2 castle park is open all year and offers stunning views and things to see. Here you'll find relics of olden times, beautiful trees and flowers, ponds and the historic Sorgenfri cottage where H.C Andersen wrote some of his letters. And in Hindsgavl Deer Park you can see red and fallow deer!
🏰 Check price and availability here >> Hindsgavl Castle Hotel
---
5. Holckenhavn Castle
Holckenhavn is a beautiful estate located next to Holckenhavn Fjord just south of Nyborg on the east coast of Funen. The current Renaissance castle was built in the late 16th and early 17th century by three different owners.
Holckenhavn has previously been known under several different names and got its current name in 1672 when it was acquired by Eiler Holck. The cool part is that the estate has been in the possession of his family ever since.
If you want to stay at Holckenhavn Castle you have to book it way in advance. They only host guests on selected dates throughout the year and the "weekend getaway" packages sell out fast. The dates are posted a few at a time on their website and Facebook page. They have room for only 40 guests per weekend.
If you don't have the money to spend on a weekend getaway, you can go for a stroll in the castle gardens on weekdays. Or if you like us, get there on a Saturday, sneak about ten steps inside the gate and snap a few shots then head back out. Definitely a place you should add to your Denmark Bucket List.
---
---
Broholm, yet another impressive estate located on Funen, is still privately owned today. The main building and the antiquities museum are open to the public either through guided tours or as a guest in one of their beautiful rooms.
You can also visit the equestrian center and the castle shop which offers Broholm's delicious delicacies from the kitchen like jams, vinegars, syrups, candied fruits and much more.
Broholm's history can be traced back to the early 14th century, but there have most likely been structures on the property long before that. The castle luckily survived the Count's Feud, also known as Denmark's last civil war 1533-36 when many grand buildings were reduced to mere rubble, thanks to its wide moats.
Since then it has only traded hands once and the family that owns it today has been there for 13 generations. Now that's impressive!
🏰 Check price and availability here >> Broholm Manor House
---
Bernstorff Castle, located in Gentofte outside Copenhagen, was built over a six-year period from 1759-65 as a summer house for the foreign minister at the time. The castle/palace represents quite an architectural icon as it was one of the first neoclassical buildings in history.
The architect, Nicolas-Henri Jardin, had learned about neoclassical art at the French Academy of Arts in Paris and then went on to design Bernstorff according to those principles.
Over the years Bernstorff went from being a private residence to an educational institution for the army before it opened its doors as a hotel in 2009. The 23 rooms are all located in the original Horse Guards' quarters, the beautiful, timbered building right next to the castle. Berstorff is the perfect place to stay if you want to explore Copenhagen, as the capital is only a short train ride away.
A mouthwatering breakfast is served to guests in the castle every morning. If you would like to visit the castle without staying the night, you can book a table for their famous Sunday brunch buffet or join a guided tour on selected dates.
🏰 Check price and availability here >> Bernstroff Castle Hotel Copenhagen
Popular Denmark guides
---
Remember to pin for later 😉