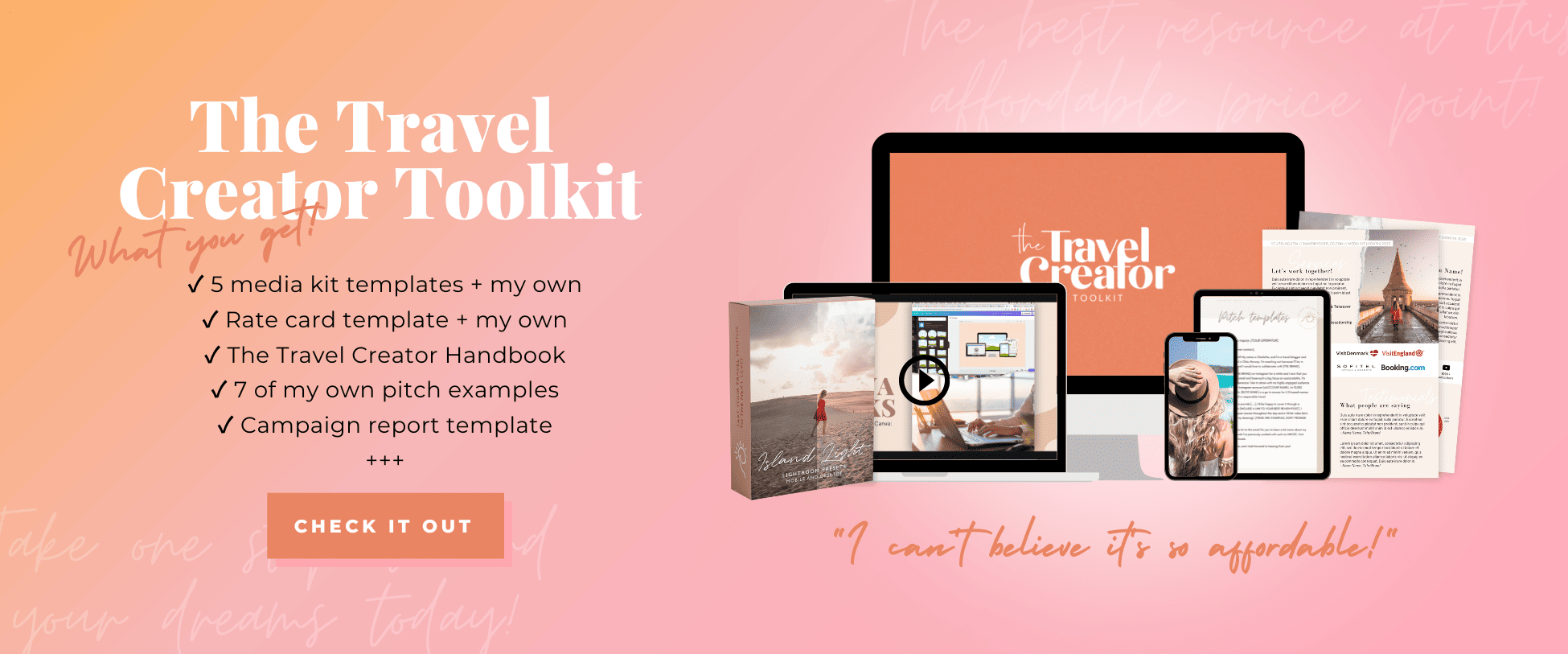 This post contains affiliate links. I will earn a small commission if you purchase through them, at no extra cost to you.
You have probably heard about Sakura in Japan, the tulip season in the Netherlands and maybe you have been to London in spring and seen the beautiful cherry blossoms. But did you know that the Region of Murcia in Spain has its very own floral happening? It's called Floración de Cieza and it's a wondrous sight you don't want to miss!
This post was written in collaboration with Visit Murcia, however, all thoughts and opinions are my own as always.
Cieza
Hidden away in northern Murcia, Cieza is one of the most picturesque yet least-known parts of the region. Every year the countryside surrounding the little town is transformed into a pink and white wonderland, as over 10000 hectares of peach and other fruit trees burst into bloom, signaling the beginning of spring.
Peach production in Cieza can be traced as far back as the 3rd century AD, after a peach seed was found inside the Cueva Sima de la Serreta, now a UNESCO World Heritage Site. The climate and natural beauty of the area combined with the clean water of the Segura River and long agriculture traditions make spring in Cieza a tourist attraction like no other.
Best time to experience Floración de Cieza
The different varieties of peach trees, almond trees, apricot trees and plum trees all come into bloom at different times. It also depends on the temperatures every year. If there's a particularly mild winter one year, spring comes early and so do the blossoms. The season starts in late February and ends in early April. But generally, Floración will reach its peak during the second and third week of March.
We drove up from the coast on a Tuesday at the beginning of March. And as you can see in the photos below, most of the trees were on their way but not in full bloom yet. But the positive side of being a bit early was that we met maybe five other tourists the whole day. And we got super lucky with the weather, I was able to wear a dress in March. That's pretty special for a Norwegian 😄
I can't wait to go back a bit later in the season next time!
How to get to Cieza
I recommend renting a car to get the most out of your stay in the Region of Murcia. There really are so many beautiful places to see, and some are way off the beaten path. So if you're anything like me, you're going to want to explore every corner and stop to shoot photos all the time. And having access to a car gives you the luxury to do just that. I can't tell you how many times I yelled for dad to stop the car so mom and I could jump out and shoot some photos during this trip.
>> You can check availability for car rentals in Murcia here!
Directions
Most of you are probably coming from the coast or from around Murcia city, so you have two options: You can take the A-30 highway straight to Cieza or you can take the scenic route through Valle de Ricote. I definitely recommend the scenic route as I think Ricote Valley is one of Spain's best-kept secrets. Just look for the large brown Ricote Valley tourism sign or set your GPS for Archena.
When you get to Cieza, head to the tourist office in Plaza de España for maps of the different routes and information about the season. There are different events happening throughout the month like an artisan market, concerts, a photography competition and many of the local restaurants have set menus for the occasion.
Floración de Cieza guided tours
If you don't feel like driving, walking or biking around the area by yourself, you have the option to book a guided tour. The tours cost €10-18 per person depending on the length and whether you choose to go with the Floración bus or in your own car.
For more information about the guided tours, see the official Floración de Cieza website. It's only in Spanish for now, but just use the translation tool to set it to any language you want.
Where to see the blossoms in Cieza
I recommend driving around the countryside and just see where you end up. Some of my favorite spots, like the one in the photo above, were not on any map or tourist route. Just remember to be mindful of the farmers and the fact that these orchards are people's livelihood. Don't walk onto someone's property, ask for permission or keep to the edge of the fields.
When you feel like getting out of the car to stretch your legs, park at Area Recreativa De El Horno. From there you can walk down to the river and follow one of the walking and cycling trails around the valley. I highly recommend bringing a bike if you have one or are able to rent one. You'll cover so much more ground than by foot and be able to ride down trails you wouldn't with a car.
My favorite view, the one with the mountain in the background, you'll find just down the road from the El Horno parking area. Walk downhill and look for signs with "No parking Floración". There are several different viewpoints along this road, in addition to a large field of trees that comes all the way up to street level. It's the perfect spot for a little photoshoot!
Just a few minutes away, the Floración visitor center sits on top of a hill, boasting an incredible view of fields covered in different shades of pink for as long as the eye can see. Just search for Mirador del Soto de la Zarzuela on Google Maps, it's not hard to find. There you can read about the Floración and sit down and relax with a drink in hand. If there are a lot of people out, it can be a good idea to just walk there for El Horno as there aren't many parking spaces available.
Related post: Barrancos de Gebas – The incredible Lunar Badlands in Murcia, Spain
Places to see around Cieza
There are so many amazing things to see and do in Murcia. While most people coming to the region stay close to the coast, you'll find many of my absolute favorite places inland. I suggest setting aside at least one full day and combining a visit to Cieza with Ricote Valley, Caravaca de la Cruz and the beautiful Salto del Usero in Bullas. This round-trip itinerary will give you a taste of Murcia's incredible natural beauty and I'm sure you're going to discover some gems along the way you haven't even heard of before. I know I did!
Ricote Valley
The Ricote Valley or Valle de Ricote brings you back in time. The towns of Abarán, Blanca, Ricote, Ojós, Ulea, Villanueva del Segura and Archena, sit on the banks of the beautiful Segura River surrounded by fruit and citrus orchards, nature trails and breathtaking viewpoints. You'll also find archaeological sites, stone age cave paintings, natural hot water springs and irrigation systems dating back to Moorish times.
If you're a lover of good food and wine, cultural sites and outdoor sports such as hiking, rafting, rock climbing and horse riding, then a stop in Ricote Valley is a must!
So as you can see, there's a reason why I call Ricote Valley the best-kept secret in Spain. Okay, it might not be a secret, but it certainly feels like that. This small area has so much to offer, and yet I've encountered just a few other tourists every time I've been there.
I highly recommend a stop at Mirador Alto de Bayna, a viewpoint in Blanca, first thing in the morning.
Caravaca de la Cruz
Continue your tour southeast from Cieza to Caravaca de la Cruz, a small town that's considered to be the Fifth Holy City of Catholic Christianity. Caravaca's cityscape is dominated by the medieval Basílica Santuario de la Vera Cruz (Sanctuary of True Cross), which towers over the city.
From its Islamic origins, the monument has undergone many changes. The church was established in the 13th century to house and honor the Caravaca Cross, a relic said to be formed of fragments from the True Cross on which Christ was crucified. And in the 18th century, its most striking feature, the magnificent baroque facade, was added to the sanctuary.
I recommend spending a few hours in Caravaca to most importantly take in the panoramic views from the Basilica. Then go for a stroll through town and sit down in the quaint main square for some lunch.
Bullas waterfall
Your last stop of the day is Salto del Usero in Bullas, a true natural wonder about 20 minutes west of Caravaca de la Cruz. This emerald green oasis is loved by locals and tourists alike. Hidden at the bottom of a limestone gorge, the waterfall and pools of cold water provide a much-welcomed relief from the summer heat. Throughout the rest of the year, the area is popular among hikers and photographers.
You can't park down by the waterfall, you're only allowed to pick up or drop people off. There's a large parking area up by the main road and in summer, there's an additional smaller parking area opened up about halfway down the road. It can get very crowded during the warmer months, so the best time to visit is in spring and late September/October. Keep in mind that you have to walk down quite a few steep steps to get to the bottom of the gorge, so be careful.
Related post: The Enchanted City of Bolnuevo – One of Spain's lesser-known wonders
---
I hope this guide has inspired you to visit Murcia! If you have any questions, just leave a comment below.
Remember to pin this for later 😉