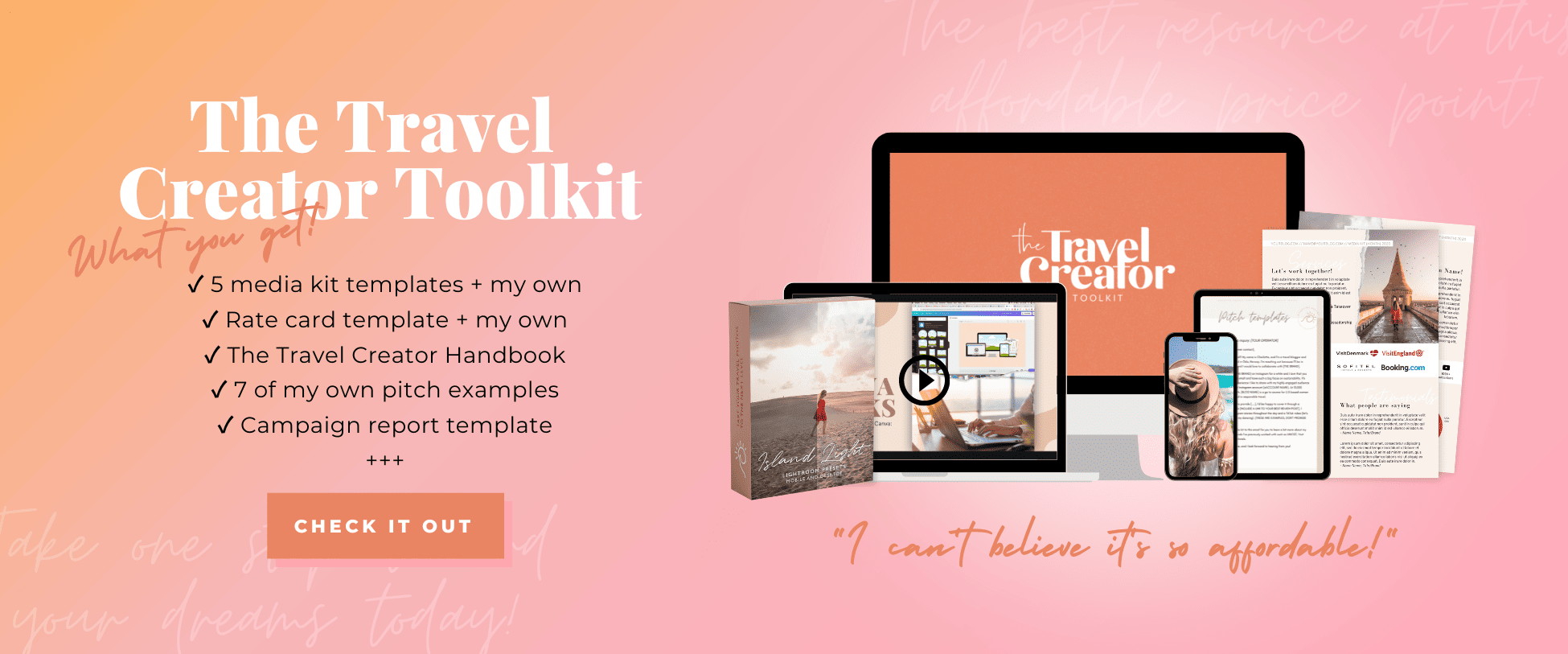 This post may contain affiliate links. I will earn a small commission if you purchase through them, at no extra cost to you.
Are you looking for the top things to do in Denmark? Then you have to check out this Denmark Bucket List!
Denmark, the land of wind, cute brick houses, delicious pastries, red sausages and "hygge", is where I spent most of my summer holidays as a child. With its 7000 km of coastline, more than 400 islands and short distances, Denmark is the perfect destination for a diverse holiday.
Before my trip to Denmark last week it had been years since I was last there. And I started wondering why I don't go more often when it's only a 4-hour boat ride away.
I did some research and started writing down all the places I've already seen and the things I would like to do next. The list grew pretty quickly, so I decided to turn it into a complete Denmark bucket list for you guys.
I was originally only planning on including 101 sights and attractions, however, I've already added two more. And I'm probably going to keep adding to it. For such a small country, Denmark has so much to offer.
🌟 Remember to always get insurance before you travel to Denmark or anywhere else. Safetywing is an affordable subscription travel insurance that you can purchase even after departure. Read my complete SafetyWing review here.
How to get around Denmark
Take the hassle out of your arrival at Copenhagen International Airport, book a private driver in advance that will wait for you with a sign in the arrivals hall and take you straight to your hotel.
If you plan on exploring Denmark outside of Copenhagen I highly recommend you rent a car. The distances are short in Denmark so you'll be able to cover a lot of ground in just a few days. I always book rentals through Discover Cars, a comparison site that covers more than 10,000 destinations.
🌟 Check price & availability >> Rental cars in Denmark
Copenhagen full-day tour
Alternatively, if you have limited time, consider joining a guided tour such as this Grand Day Trip around Copenhagen which includes UNESCO World Heritage-listed Kronborg Castle and Renaissance-era Frederiksborg Castle along with the Viking Ship Museum.
Is the Copenhagen card worth it?
If you plan on visiting 3 or more attractions a day, I highly recommend you get the Copenhagen Card. Travel in Denmark isn't cheap so save where you can. You can choose between cards valid for 24, 48, 72, 96 or 120 hours.
The Copenhagen Card is 100% digital, just download the app and tap in the card code. With the app you can browse attractions, you can see the opening hours and nearest public transportation and create your own travel plan by favoring places you'd like to visit.
What's included
With the Copenhagen Card, you get unlimited travel with trains, buses and the metro throughout the entire capital region, including transport to and from the airport, so you don't have to worry about the different traffic zones.
You also get free admission to 89 attractions such as the Tivoli Gardens, the National Museum, the Botanical Garden, the royal castles ++
Bring two children under 11 for free.
🌟 Book in advance here >> Get your Copenhagen Card here!
101 awesome things to do in Denmark
1. Most importantly, have an ice cream with "guf"(gooey pink fluff) and a flødebolle
2. Then a Danish pastry. Yuuum! Or maybe you would like to learn the art of baking Danish pastry yourself?
Copenhagen
3. Rent a bicycle or join a bike tour and explore the city on two wheels
4. Marvel at the impressive Frederik's Church, also known as the Marble Church
5. Ride a 105-year-old wooden rollercoaster at Tivoli, an amusement park in the middle of the city
6. Watch the changing of the guards and explore Amalienborg Palace, the winter residence of The Royal Family
7. Feel like a royal at Christiansborg Palace, definitely one of the top things to do in Copenhagen
8. Have lunch at Vækst, an Instagram-friendly restaurant focused on sustainability and locally sourced ingredients
9. Go for a walk around Nyhavn, a 17th-century canal lined with colorful townhouses
10. Find the Little Mermaid in the harbor, a must on any Copenhagen itinerary
11. Enjoy an insanely delicious cinnamon roll at Sankt Peders Bageri, the oldest bakery in Denmark
12. Visit the colorful Freetown Christiania, an alternative neighborhood with galleries, cafés and quaint shops
13. Go skiing at "Copenhill", an old waste plant turned artificial ski slope and recreational area
14. Head underground at the Cisterns, an old reservoir turned exhibition venue
15. Relax on your own "parkipelago" in Copenhagen Harbour
16. Visit the stunning Rosenborg Castle, home of the Danish Crown Jewels
17. Stop by The Organic Boho for some plant-based food that both looks and tastes amazing
18. Check out the colorful Nordisk Film Biografer Palads, Denmark's oldest cinema
19. Hunt for giants in the woods on the outskirts of the city
20. Explore Kastellet, a star-shaped fortress dating back to 1660
21. Wander around the conservatory at Ny Carlsberg Glyptotek, in my mind the most beautiful spot in the city
22. Have a beer at the Carlsberg Brewery
23. And don't forget to shoot some photos at the Elephant Gate & Tower
24. Check out Superkilen, a neon pink and red park celebrating the diversity in the neighborhood
25. Visit Grundtvig's Church, a bizarre-looking Gothic-style building made from more than 6 million yellow bricks
26. Go see Europe's largest school of piranhas at The Blue Planet, the Vortex-shaped National Aquarium
Popular Copenhagen tours
The Copenhagen Culinary Experience Food Tour
Get a taste of the trendy Copenhagen culinary scene on this half-day food and walking tour. With a local guide, learn about the capital's reputation for fresh, light and seasonal cuisine made using sustainable produce and pay a visit the locals' favorite cafés, shops and markets.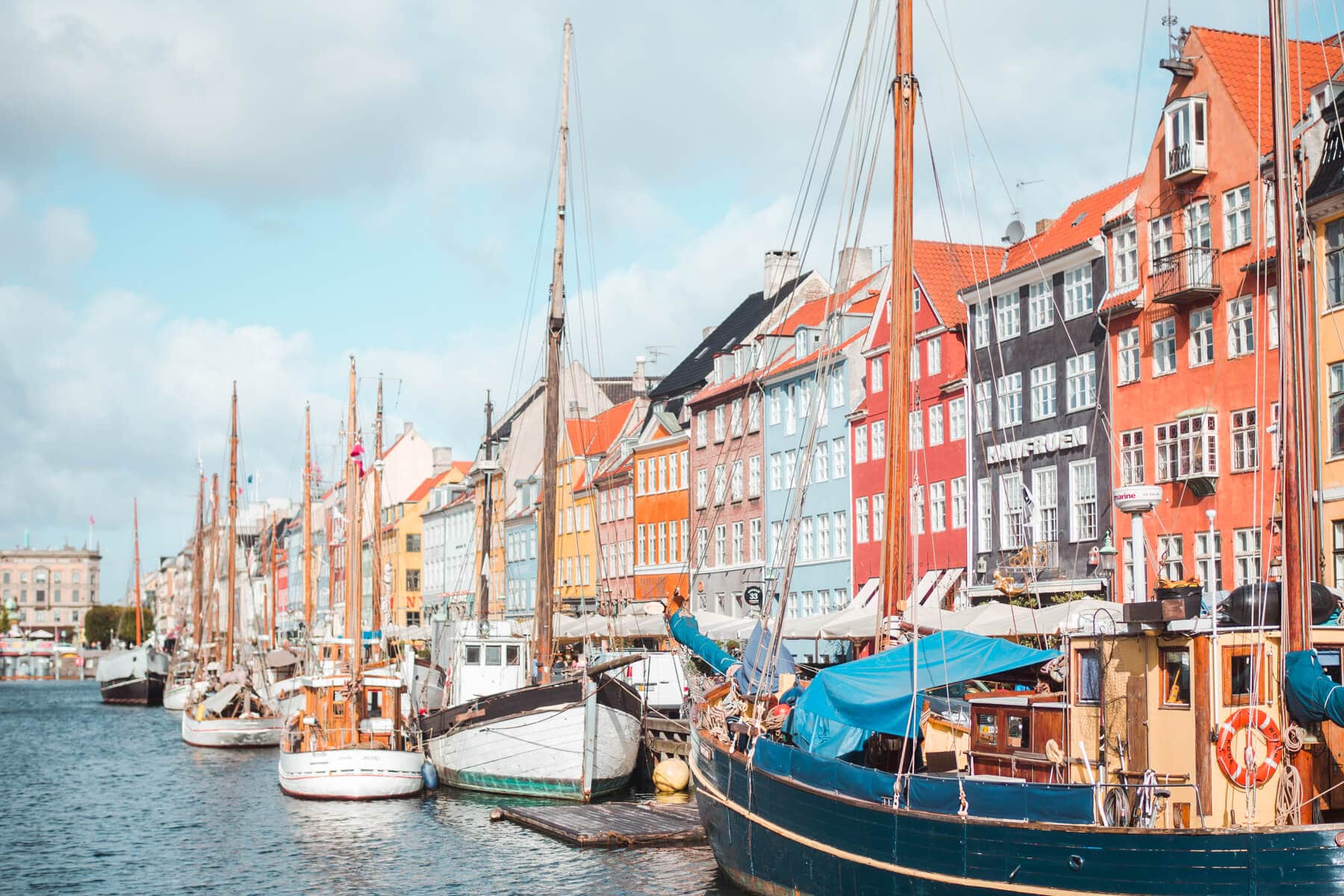 Sjælland (Zealand)
27. Explore Kronborg Castle immortalized in William Shakespeare's play Hamlet
28. Experience Viking life at Trelleborg Viking Ring Fortress which dates back to year 900
29. Try out Camp Adventure's new Treetop Experience and marvel at the view of South Zealand from the top of the tower
30. Visit Kroppedal Museum of Astronomy and Tusculanum, the remains of the observatory where the speed of light was first measured
31. If you dare, spend a night at Dragsholm luxury castle hotel, where according to legend, 100 ghosts haunt the corridors. It is one of the many stunning Danish castles that you can stay in
32. And If you want to splurge, even more, enjoy a meal in their Michelin-star restaurant, Slotskøkkenet
33. Experience international artists, concerts, lectures and exhibitions at the Louisiana Museum of Modern Art
34. Attend the largest music festival in northern Europe held every summer in the ancient city of Roskilde
35. Meet hundreds of Santa Clauses at Bakken, the world's oldest amusement park, every July
36. Dress up like a Viking and set sail in a Viking ship at the Viking Ship Museum in Roskilde
37. Visit Roskilde Cathedral, a UNESCO World Heritage Site which houses the tombs of 40 kings and queens
38. See, hear and feel your way through the history of music at Ragnarock Museum for pop, rock and youth culture
39. See ancient Viking sagas performed in an open-air theatre in Fredrikssund
40. Visit the Fredriksborg Slot, Scandinavia's largest Renaissance-style castle
41. Go underground at the Maritime Museum in Helsingør
42. Explore Denmark's most dramatic landscape, Møns Klint, on the little island of Møn south of Sjælland
43. Take a ferry from Køge to the beautiful Bornholm Island, also known as the "Pearl of the Baltic Sea"
44. Check out Bornholm's four mysterious round churches which are thought to be connected to the Knights Templar
Read next >> 7 stunning castles & manors in Denmark you can actually stay in
Lolland-Falster
45. See the world's largest dinosaur and learn about animals at Knuthenborg Safaripark
46. Explore Fuglsang Park, Art Museum and one of the most unique manors in Denmark, Fuglsang Manor
47. Walk around Nysted, a charming old market town where it seems like time has stood still
48. Bathe in the sun during the warm summer months at Marielyst Beach, one of the best beaches in the country
49. Sit down and relax on the bench in front of Sydstenen, the southernmost point of Falster and of Denmark
Rad next >> Two unforgettable days in Aarhus: Denmark's happiest city!
Fyn (Funen)
50. Rent a bike and make use of Fyn's 1200 kilometers of cycle paths
51. Or maybe you want to explore the island on horseback, Fyn boasts 75 kilometers of riding routes
52. Stay the night in the luxurious Holckenhavn Castle or just go for a walk in the Castle Gardens
53. Explore Egeskov Slot, one of Denmark's most impressive castles, and have a picnic in the Castle Gardens
54. Borrow a city bike (or two) free of charge for 24 hours and explore Odense
55. Visit the Hans Christian Andersen Museum in Odense
56. Spend a fun-filled day at Odense Zoo, awarded as the best zoo in Europe
57. Get back on track at the Danish railway museum (Danmarks Jernbanemuseum)
58. Discover Odense's exciting street art, like ROA's "Fish and Bird" mural which is Denmark's highest mural
59. Go beach hopping, the over 1000-kilometer long coastline is dotted with small coves and white sansy beaches
60. Mingle with the locals at Storms Pakus, Odense's street food market
61. Explore the charming town of Kerteminde, chosen by National Geographic as one of Europe's best-kept secrets
62. Wander around Valdemar's Castle, a large manor that is still privately owned by the 12th generation of the same family
63. Get your cosplay on at the Magic Days Festival held every October
64. Buy an island-hopping ferry ticket and explore the Fyn Archipelago
65. See wild horses on the popular holiday island of Langeland, south of Fyn
Read next >> Discover the 11 best day trips from Aarhus Denmark
Jylland (Jutland)
66. Go bridge walking and take in the spectacular views from the top of the Little Belt Bridge
67. Walk around the world in minutes at "Verdenskortet", an outdoor atlas constructed entirely from soil and stone
68. Experience the past brought to fascinating life at Moesgaard Museum
69. Walk inside a rainbow at Your Rainbow Panorama on the roof of ARoS Art Museum
70. Go back in time at Den Gamle By (the old town) a super cool open-air town museum
71. Ride a bike through Aarhus Ø, a dingy old container port turned into an architectural gem
72. Go for a stroll in Denmark's happiest city Aarhus at your heart out on food from all around the world at Aarhus Street Food
73. Have a cocktail and take in the incredible view from Salling Rooftop in Aarhus
74. Visit Tivoli Friheden and take the Cobra ride to see if you can withstand the same G-force as a fighter pilot
75. Join "Bryg & Brosten" (Brew & Cobblestone), a history and beer-tasting tour in Viborg
76. Head underground on a tour of Mønsted Kalkgruber, the world's largest limestone mine
77. Explore "enchanted forests" at Tvorup Duneplantation and Thagaards Plantation
78. Explore the Viking burial grounds of Lindholm Høje
79. Take in the incredible view from the 55-meter-tall Aalborg Tower
80. Visit Jørgen Olufsen's House in Aalborg, one of the best-preserved Renaissance buildings in Denmark
81. Experience culture at Utzon Center, designed by the famous architect behind the Sydney Opera House
82. Climb mountains of sand in Skagen, home to Northern Europe's largest migrating sand dunes
83. Watch the seals at Grenen, the northernmost point in Denmark where the North Sea meets the Baltic Sea
84. Check out Pixlart, a beautiful photography exhibition housed in a former red brick church
85. Go for a leisurely stroll in the charming seaside town of Løkken
86. Hike to Rubjerg Knude, an abandoned lighthouse surrounded by dramatic sand dunes
Read next >> Is SafetyWing the best travel insurance for long-term travel?
87. Celebrate American Independence Day in Rebild National Park, a tradition since 1912
88. Feel like a giant in Sæby, a miniature 1:10 scale version of the historic town by the same name
89. Stop by Memphis Mansion, Denmark's own version of Graceland built by an Elvis superfan
90. Go see St. Laurence's Church which is buried in the sand and only the tower is visible
91. Hear the Singing Trees in Aalborg
92. Explore the charming little town of Ribe, Denmark's oldest
93. Spend a day exploring the Wadden Sea National Park, a UNESCO World Heritage Site
94. Watch the starling migration over WSNP when 1 million starlings dance across the sky in September/October
95. Channel your inner child a Legoland in Billund
96. Go for a train ride on the vintage Bryrup-Vrads Railway, the most beautiful railway in Denmark
97. Meet the Giants of Esbjerg, a humongous sculpture called "Man Meets the Sea"
98. Go for a cruise of the Lakelands in "Solbaaden", a fully solar-powered and CO2-neutral boat
99. Enjoy a 5-star lunch at the incredible Hotel Julsø…
100. …and "climb" Denmark's 7th highest hill, Himmelbjerget "The Sky Mountain", afterward
101. Visit Art Centre Silkeborg Bad to see some weirdly captivating sculptures and exhibitions
102. Continue to Silkeborg Museum to see the "Tollund Man", a pre-Egyptian mummy made by nature
103. Try not to get lost in Samsø Labyrinten, the world's largest maze located on the wind-powered Samsø Island
Popular Denmark tours
---
Remember to pin for later 😉