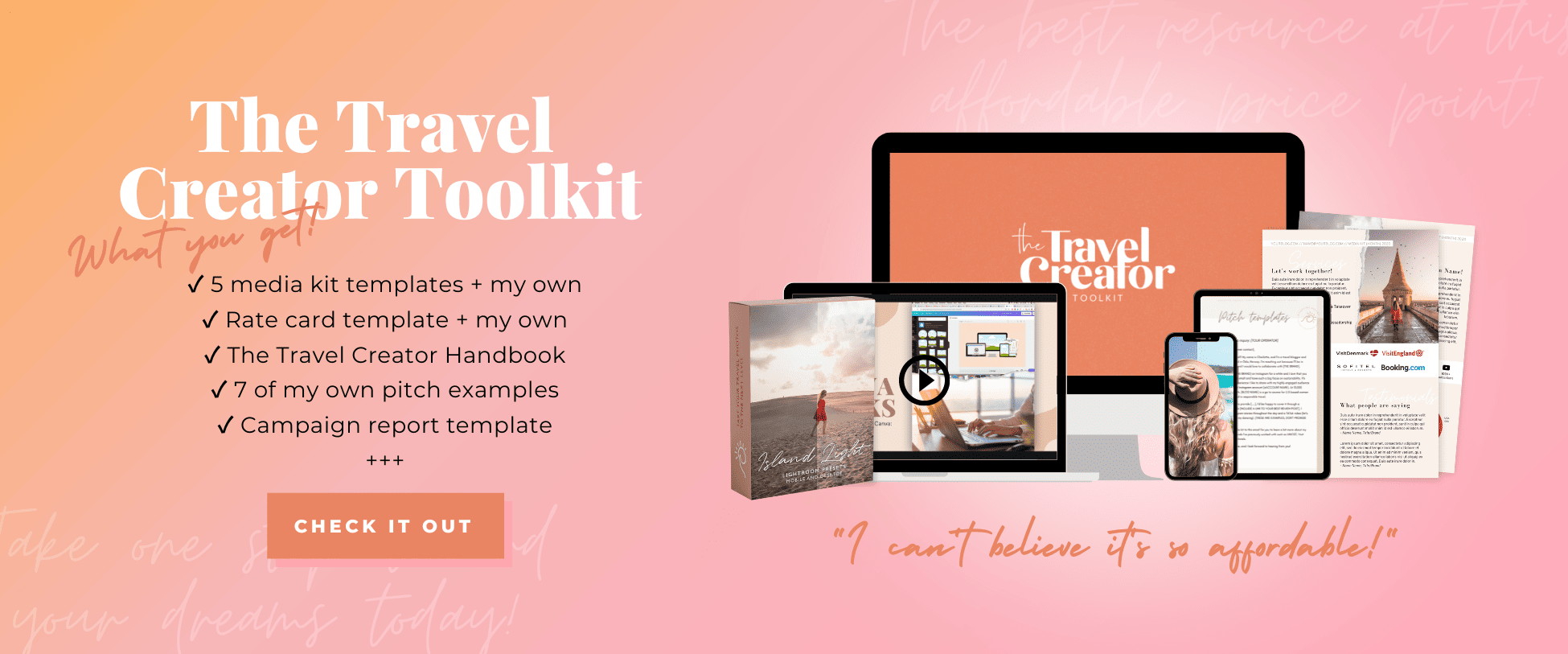 This post may contain affiliate links. I will earn a small commission if you purchase through them, at no extra cost to you.
One of my favorite things to do while traveling is to find the best and most spectacular viewpoints. I love to get a whole new perspective of a place from above, so I can often just sit and marvel at the views for hours.
Nothing beats a view of turquoise water, white sand, palm trees and rolling hills in my eyes. And those things pretty much sum up the landscape down here in South Lombok, which is probably why I love this island so much.
🌟 Remember to always get insurance before you travel to Lombok or anywhere else. I recommend Safetywing, an affordable subscription travel insurance that you can purchase even after departure. Read my complete SafetyWing review here.
The 5 best viewpoints Kuta Lombok
1. Seger Hill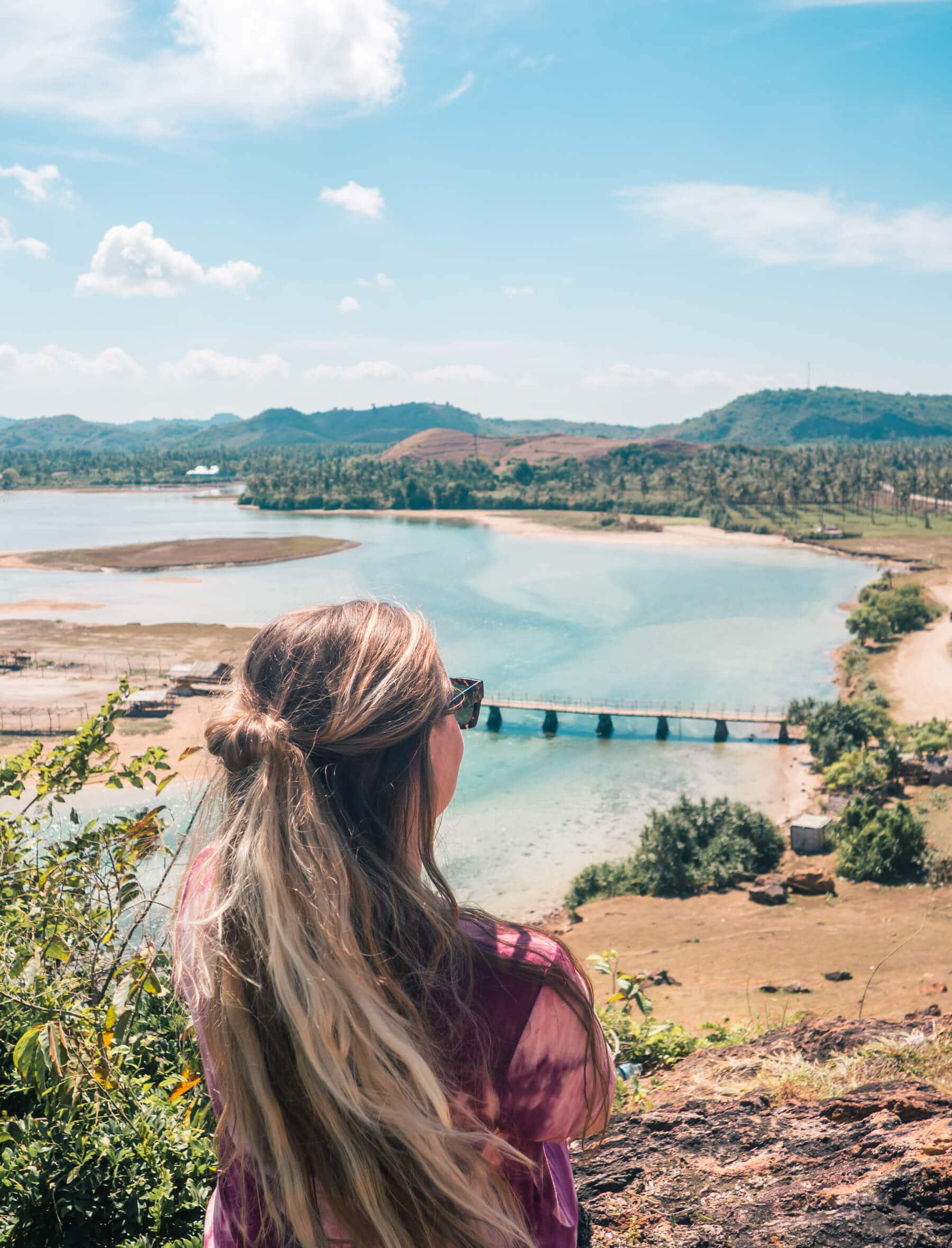 Of all the incredible viewpoints in South Lombok, Bukit Seger is my absolute favorite. The view of shallow turquoise water and white sandbanks with palm trees in the background is just gorgeous. To reach this spot head east out of Kuta to Seger Surfing Beach, there are several signs along the way. You can also easily find it on Google maps.
Pay the 10k entrance fee and park your scooter either down by the bridge or next to the pavilion up on the hill. To reach the viewpoint walk/climb up to the rocks on the hillside facing the bridge. You'll see what I mean when you get there.
The view is at its prettiest on high tide during the wet season. I visited a few weeks ago on mid-tide and there was no water in the Lagoon. So time our visit properly and prepare to be amazed.
The statue you see above depicts the beautiful princess Mandalika who according to a local legend drowned herself in the sea because she refused to be a part of the bloodshed among her many suitors. Just moments after she disappeared in the water a bunch of colorful worms came to the surface. Many locals have since believed that the sea worms are a reincarnation of the Princess and therefore seen as a symbol of fertility and prosperity.
In memory of Princess Mandalika the Bau Nyale Festival, which means "catching sea worms" in Sasak, is celebrated every year in February/March. After catching a bunch of seaworms, the locals will then cook them by smoking them over a BBQ or steaming them.
Must read >> Discover the top 17 beaches in and near Kuta Lombok
2. Bukit Antara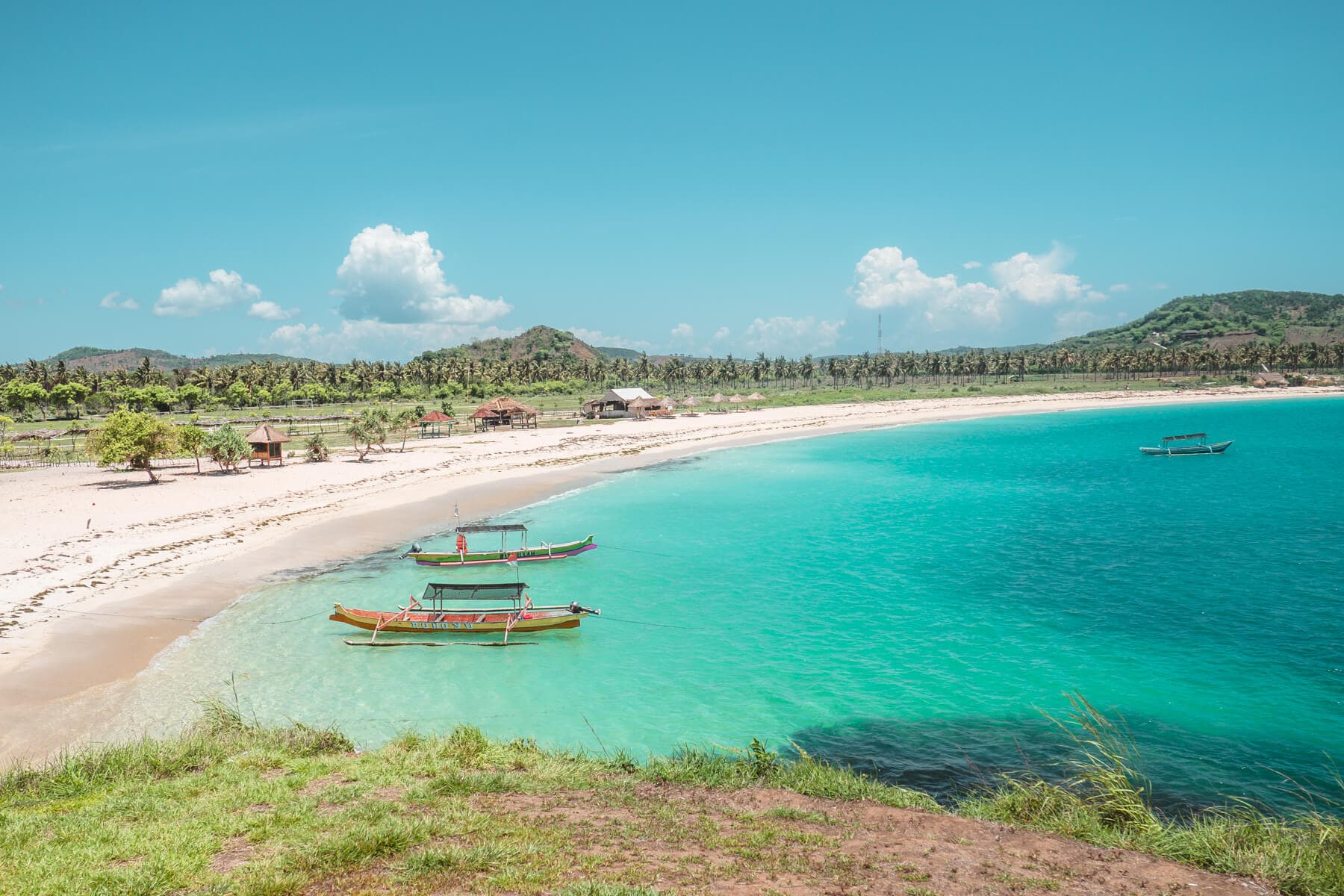 Bukit Antara might not be the highest viewpoint there is but the view of the eastern cove at Tanjung Aan Beach is as picture-perfect as it gets. And by the way, Tanjung Aan is the best beach close to Kuta.
This viewpoint is pretty easy to reach. Just park anywhere along the beach and walk to the rock in the middle of the two coves. When I first came to Tanjung Aan over six years ago you had to climb the rock to get to the top. These days it's much easier to get up there as they have created stone steps all the way to the top.
The photo you see above is one of my all-time favorite travel photos. The color of the water is just gorgeous so is the sea of palm trees in the background. I spent so much time here when I was living in Lombok.
If you want a quiet day at the beach don't stop at the western side of Tanjung Aan where all the warungs are located, continue until you see a sign for "Smile Warung". It is the only operational warung on the east side so most days you can have it all to yourself. Swimming is great here and the boys at Smile are lovely. We had some delicious Mie Goreng there one afternoon for dinner and there was only one hawker trying to sell us stuff compared to the 40+ on the other side.
Must read >> The two absolute best beaches in Lombok
3. Bukit Merese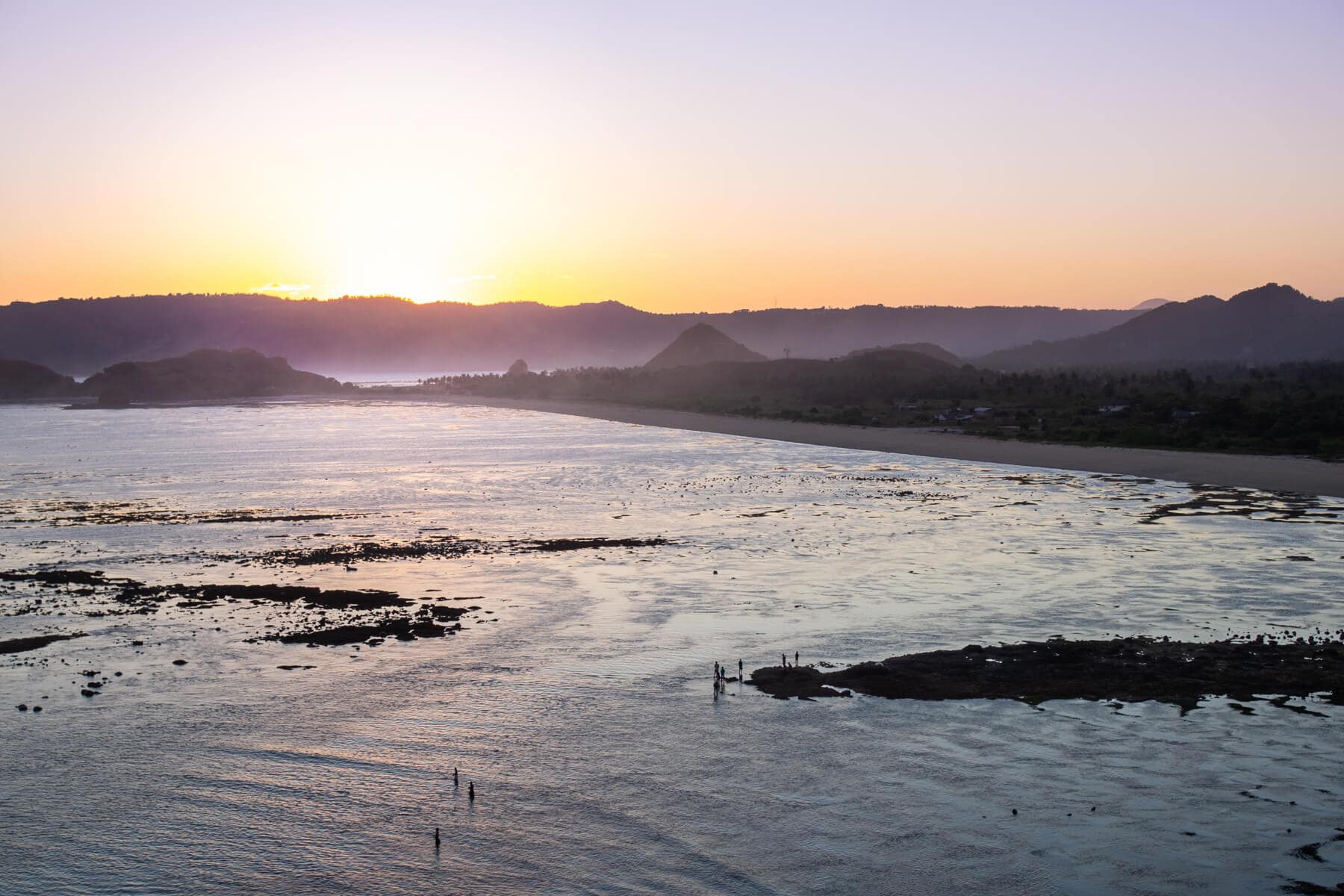 Bukit Merese, located on the western side of Tanjung Aan Beach, is one of the best sunset viewpoints on the south coast. I have already written a post dedicated to Bukit Merese which you can read here. Keep in mind that of all the 5 viewpoints this is the hardest to reach because you have to walk up a steep hill made up of gravel and dirt.
Although primarily known as a sunset spot the views are equally as good during the day. And there are way fewer people. Just try to get there around 9 am before it gets too hot and humid.
If you want to see the sunset from Bukit Merese remember that you have to get there at least 30 minutes before you'd normally go because the sun sets behind the mountains, not on the horizon. Leave Kuta around 5 pm to secure the best spot, especially on the weekend.
Pro tip: As I mentioned in my last Bukit Merese article, look for the wooden sunset sign which leads down a path to a local home. I think they charge a 10k parking fee per scooter. From there you can walk up the hill behind their house which will take you straight to the best viewing area so you don't have to walk all the way from the huge parking lot.
Must read >> Bukit Merese in South Lombok: The best sunset viewpoint
4. Jl. Mawun – Shu Restaurant & Bar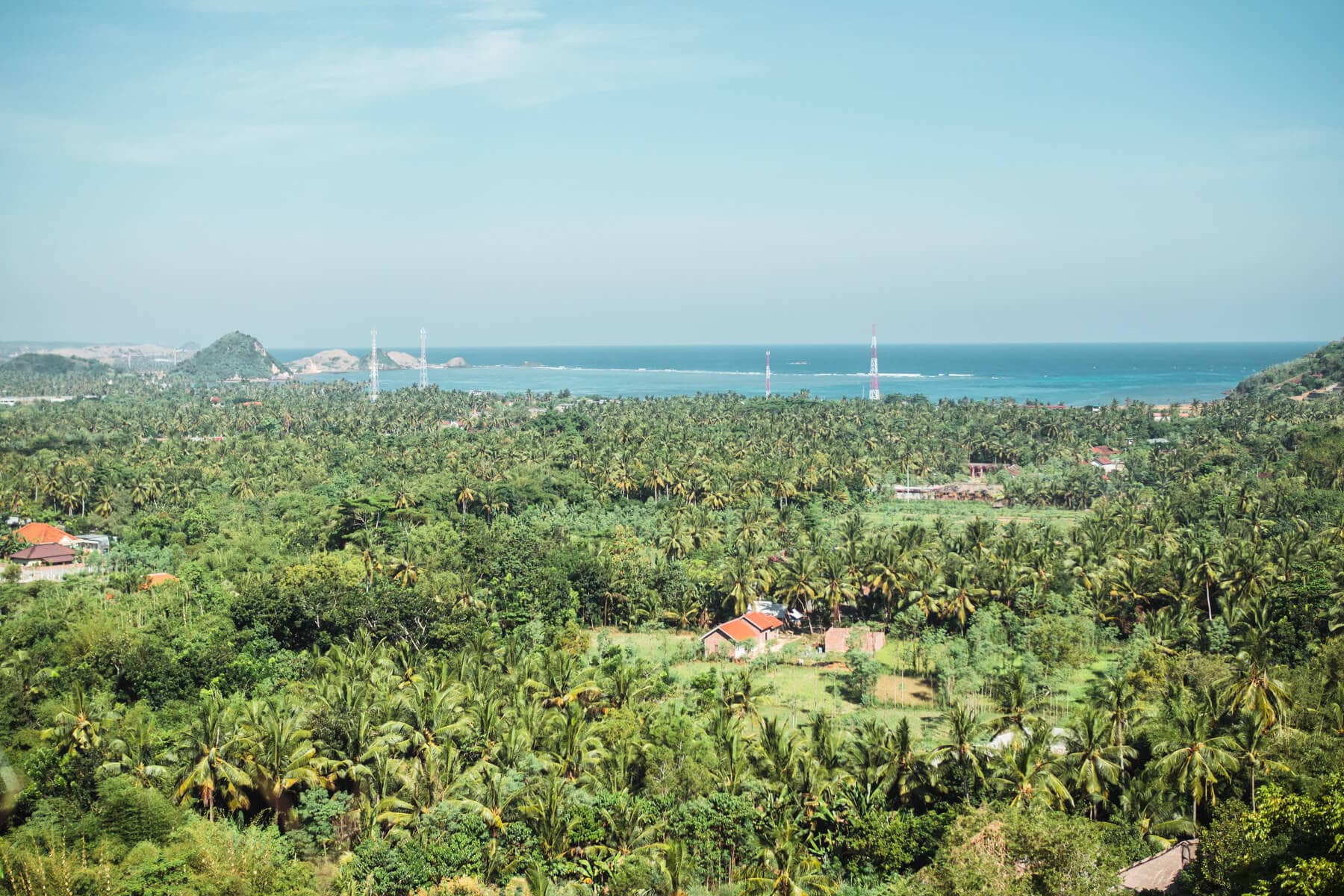 Head west out of Kuta on Jl. Mawun and you'll soon reach the best view closest to Kuta town. There's no sidewalk or other good places to stop along this steep road so the best option is to sit down at one of the restaurants.
Shu Restaurant & Bar is the perfect place to stop for a drink on your way back from the beach or for sunset. The restaurant is built on the cliffside which means you get panoramic views of the entire Kuta area all the way down to the ocean. To add to the tropical feel there are often monkeys playing in the trees below.
Shu is located right after a big turn so be careful when driving a scooter. Especially if it's raining as there is a lot of gravel in the road. I've seen more than one person fall and get hurt pretty badly here.
There's also another restaurant a bit further up the road called Horizon at Ashtari. In addition to being one of the most picturesque dining venues I've ever seen, you can also spend the night in their stunning loft, do some yoga or join a cooking class.
5. Artati Bungalows & Restaurant
Artati Bungalows & Restaurant is located on Jl. Mawun close to Mawi and Selong Belanak Beach. The restaurant and hotel sit on a hillside overlooking rolling hills, lush palm tree jungle and the ocean.
You can choose to sit down in their restaurant or on a sunlounger by their infinity pool. You are free to use the pool as long as you buy something to eat and drink. If not you have to pay 60k per person. Not a bad deal either way if you ask me.
I usually stop here for a cold drink on my way home from a day of exploring or on days when I just don't want to deal with sand everywhere. The staff is super lovely and always smiling so I'm sure you'll have a great day here.
Best Lombok tours
Are you limited on time but want to explore the beautiful Lombok Island? These are my favorite guided tours.
---
Remember to pin me 😀