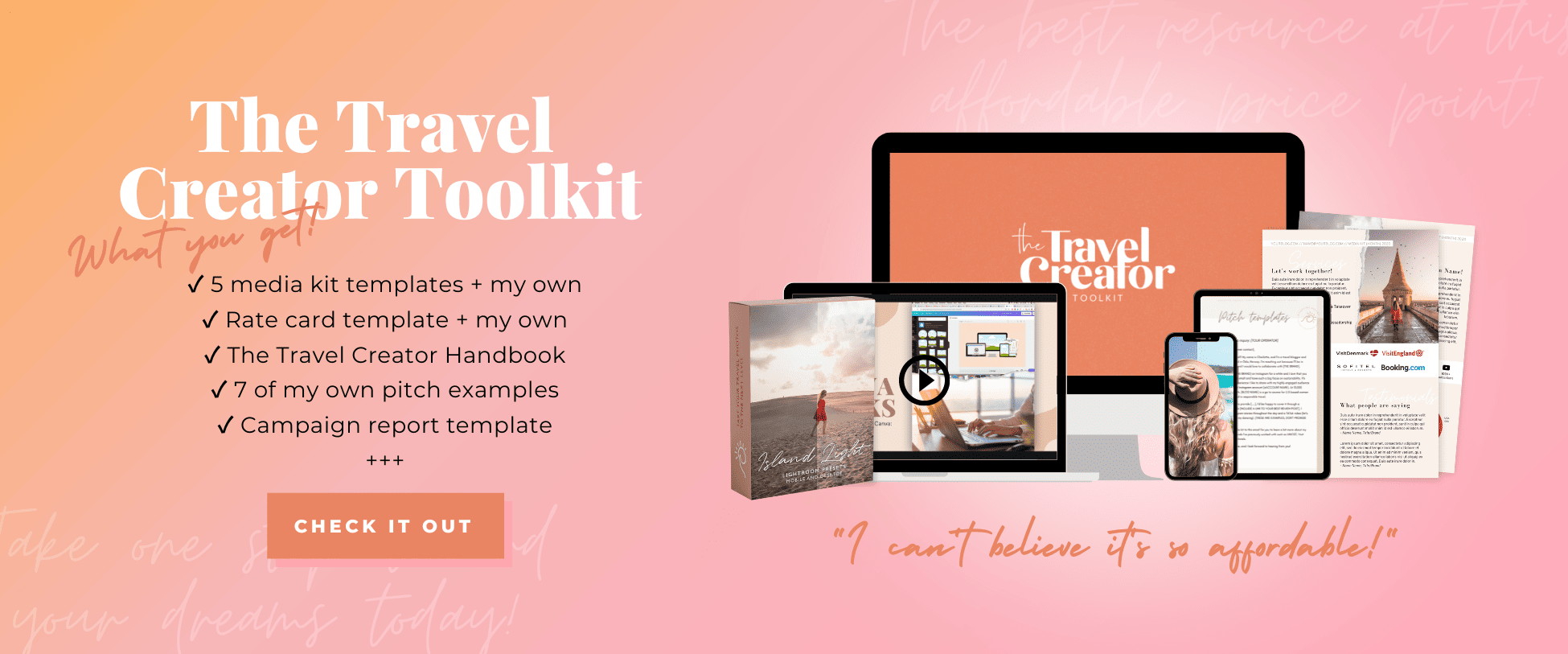 This post may contain affiliate links. I will earn a small commission if you purchase through them, at no extra cost to you.
Have you ever heard about a place called Barrancos de Gebas? Well, I hadn't either until I randomly came across a photo on Instagram during my stay in Spain last week. I have traveled extensively in the Region of Murcia for about 10 years now and thought I had seen it all. But once again, Murcia proved me wrong!
Barrancos de Gebas, also known as "the Badlands", is a lunar landscape on the outskirts of Sierra Espuña Regional Park in Murcia, Spain. Badlands are a type of dry terrain where soft rocks and clay-rich soils have been extensively eroded by the elements over a long period of time. Barranco, not surprisingly, means gully or ravine and here there are hundreds of chalky white ravines and minimal vegetation which gives the area an otherworldly feel. Barrancos de Gebas is one of 8 protected landscapes in Murcia and was declared as such in 1995.
A hike in the Lunar Badlands is the perfect activity for a different day out if you somehow are tired of chilling by the coast. It's also a great place to shoot some fun photos. Definitely a unique landscape, unlike anything I've seen in the world.
Mirador Barrancos de Gebas viewpoint
Mirador Barrancos de Gebas is a viewing platform set up in 2002 by the General Directorate of the Natural Environment. It offers breathtaking views of the Badlands and a glimpse of the turquoise Algeciras reservoir. Just take a look above!
The Badlands form a hinterland for Sierra Espuña Regional Park, which in contrast is covered in lush green forest. If you get here early enough in the morning you'll see this semi-desert landscape shine with an eerie whiteness in the morning sun. It almost looks like a maze with no way out. Don't get discouraged by the name (my mom wasn't too impressed when I told her we were going to the Badlands) or the seemingly unforgiving landscape, stay and discover an incredible place that will leave you speechless. Just remember to bring a hat and lots of water, it gets hot here even in late October when we visited.
Despite the sparse vegetation, Barrancos de Gebas is actually a rich habitat for hundreds of moths and beautiful butterflies. And if you're an avid bird watcher you're going to love this place as herons, storks, mallards and seagulls, just to name a few, can often be spotted here.
Related post: Region of Murcia Spain: 14 awesome things to see and do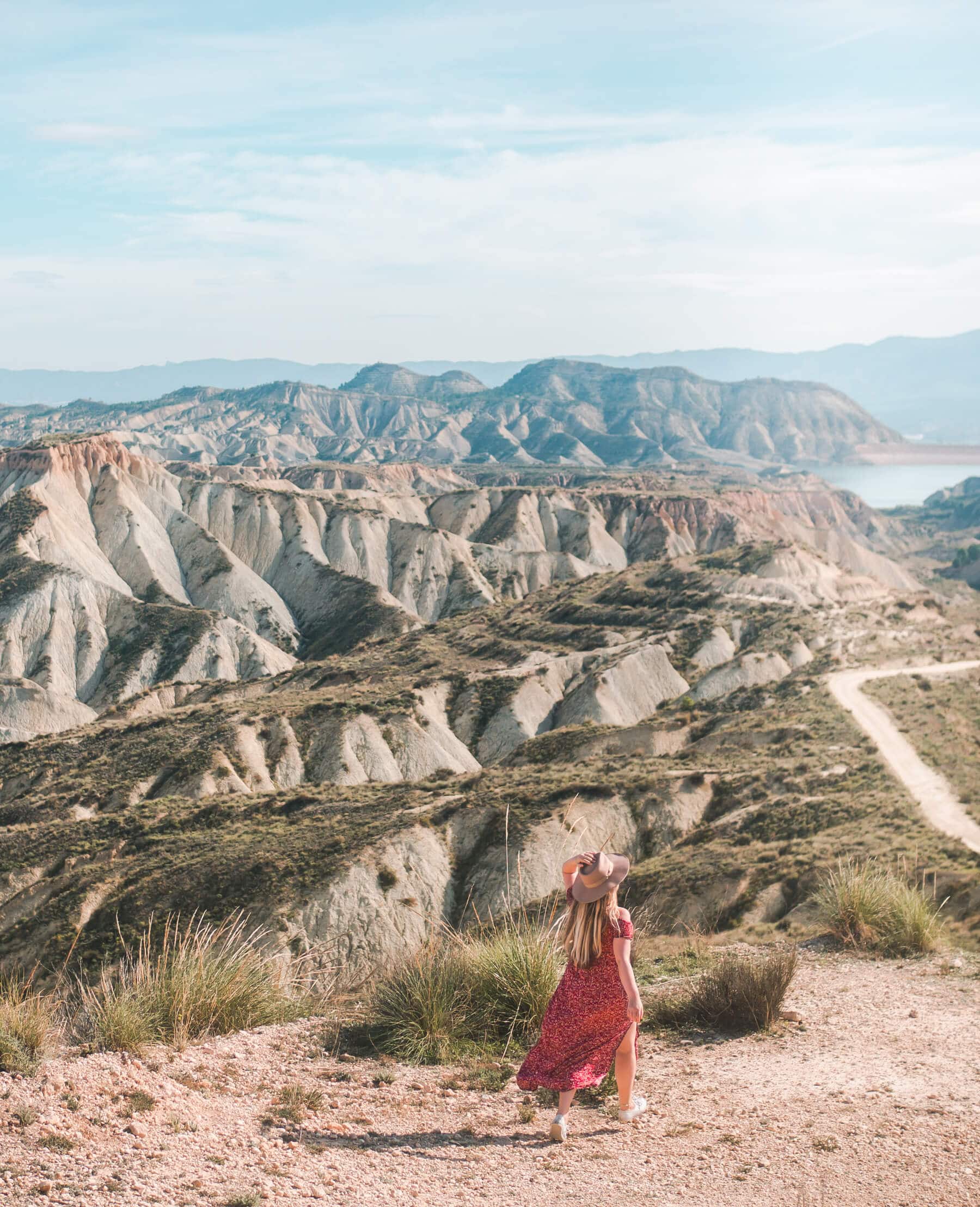 All photos in this post are edited with my Sunny Lightroom Preset.
Mirador Barrancos de Gebas directions
The viewpoint was very easy to find using Google maps, just type in Mirador Barrancos de Gebas and follow the directions. When you get to the Mirador de Gebas restaurant you can choose to park there or you can drive all the way down to the viewpoint. Follow the road pictured below and take a left after about 550 meters where you see a sign to Mirador de Gebas and Cementerio.
Continue straight until you get to a fork in the road. Straight ahead you will see the cemetery, which is the highest point in the area at about 428 meters, and to your left, you should see a 30-speed limit sign. You can choose to park here as my mom forced me to do because she felt like we were driving off a cliff. Or you can continue down the narrow road on your left and park right next to the viewpoint.
If you choose to drive, please be careful as the dirt road is quite slippery and steep in some places. Continue on this road for 1-2 km and you'll soon reach an open parking area where you can access the viewpoint by a staircase.
Related post: The Enchanted City of Bolnuevo – One of Spain's lesser-known natural wonders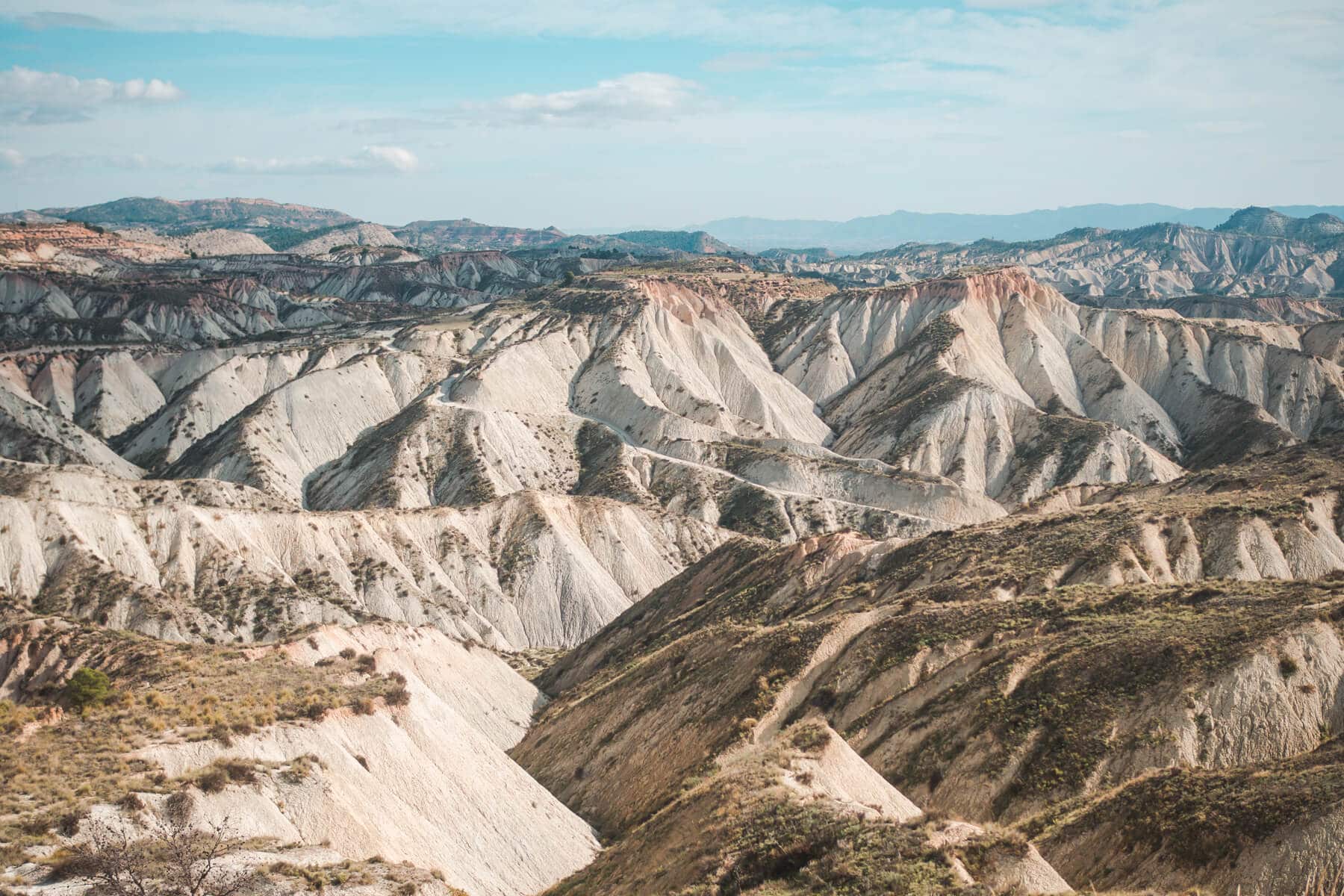 Go hiking
I'm always so lazy when I'm in Spain. It's all about lounging by the pool or on the beach and consuming way too much yummy food. If I get some exercise in it's usually a walk around our local shopping mall. I know, it's really bad. So when I saw the photo of this beautiful landscape I thought it would be a great opportunity to get some exercise.
There are many hiking routes in all difficulty levels worth checking out. In the parking lot of the Mirador de Gebas restaurant, there are several signs pointing you in the direction of all the routes and also how long they are. However, if you're new to the area and don't want to walk too far, starting your hike by Mirador Barrancos de Gebas might be your best bet.
I had been looking forward to hiking the 4 kilometers down to the Algeciras reservoir from the viewpoint, You can see the path in some of the photos above, it looks quite easy. However, since my mom insisted on parking at the top we were so hot when we finally reached the viewpoint that I couldn't bear the thought of continuing on further down. Although we visited in October, temperatures reached as high as 28 degrees Celsius during midday and there is no shade from any trees. So I would suggest getting here really early in the morning or in the afternoon and again, bring lots of water.
If you wish to explore the area in-depth without walking for hours and hours in the scorching sun you can join a quad bike tour. One tour group passed by us while my mom and I were walking back up to the car and we almost stopped them to ask for a lift. Haha. I think the staff at the English-owned Hotel La Mariposa can help you with arranging different tours and also English-speaking tour guides so you can get as much out of your trip to the Badlands as possible.
Related post: Discover Spain's pink lake – Laguna Salada de Torrevieja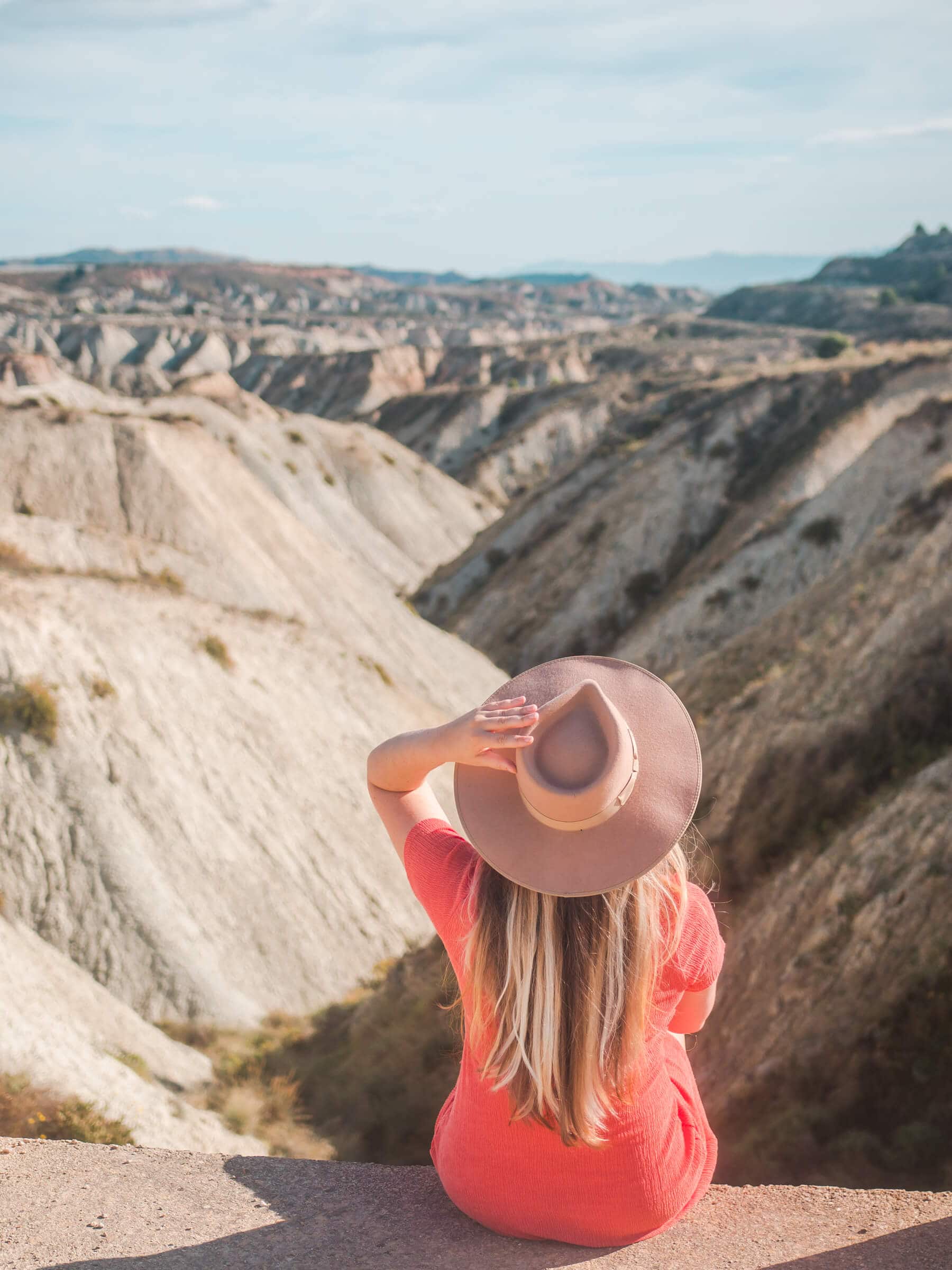 Where to stay close to Barrancos de Gebas
Driving up to Gebas from our apartment at Hacienda Riquelme Gold Resort was super easy and took us only an hour. We left home at about 9 am and got back around 15 pm. So a visit to Barrancos de Gebas can easily be done as a day trip or even a half-day trip if you don't have much time. However, there are a lot more sights in the area I would have liked to explore. Like the emerald green waterfall oasis in Bullas and the incredible Straits of La Arboleja. So if you have the opportunity I would suggest staying a night or two close by so you get the most out of all the beauty this diverse area has to offer.
A few great accommodation options:
Hotel La Mariposa – A family-run English-owned budget hotel with a lot to offer. Free breakfast, free Wifi, a pool, restaurant and bar and also an activity center.
El Mirador de Gebas – The restaurant I talked about earlier that you will pass by on your way to the viewpoint also have 3 rural houses for rent. The traditional Spanish bungalows, which share a beautiful garden and a pool and, are the perfect place to stay if you want to stay in your own space but still have access to the amenities of a hotel.
Hotel Bajo el Cejo – If you're after some luxury check out the gorgeous Hotel Bajo El Cejo situated in the village of El Berro, in the heart of the Sierra Espuña Regional Park. The hotel boasts a pool, a sauna solarium, an exclusive restaurant with a focus on homegrown and local produce + so much more.
Related post: Subscription travel insurance for long term travel and digital nomads
---
Remember to pin for later 😉