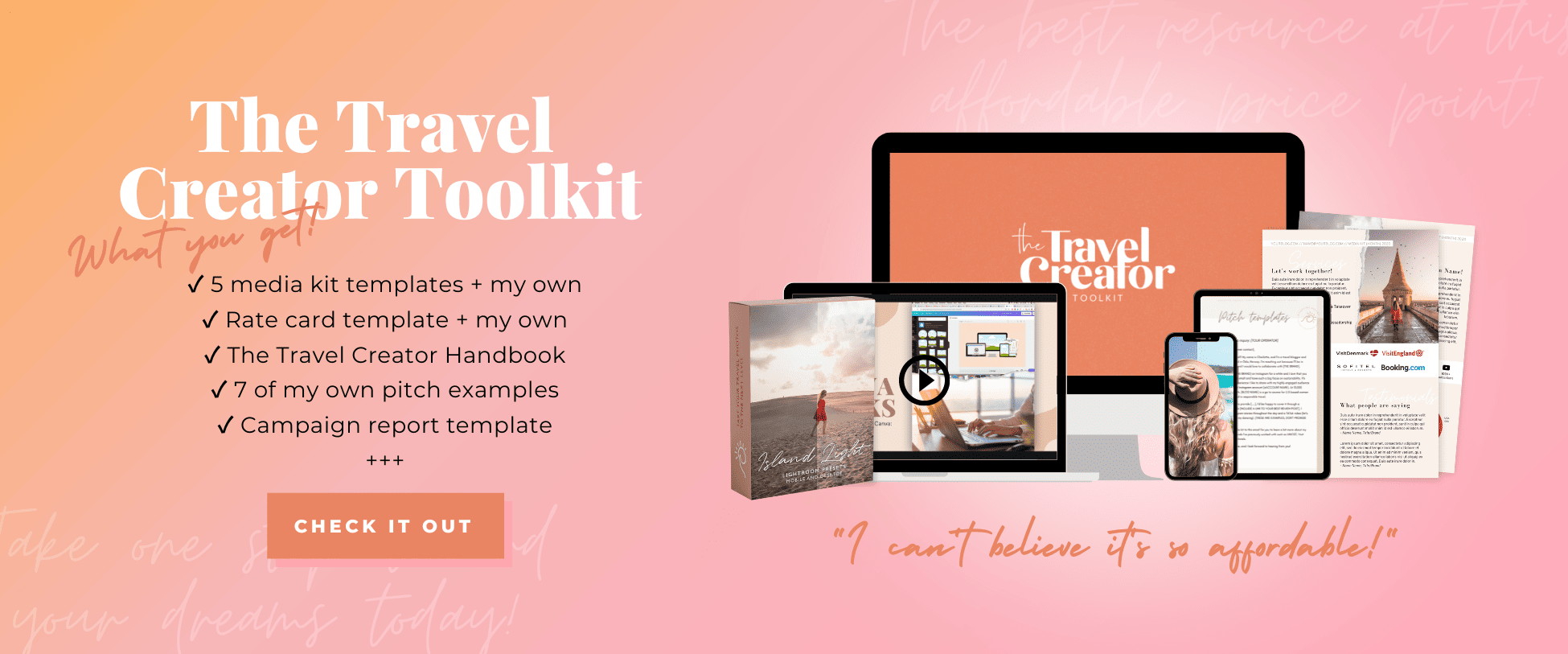 This post may contain affiliate links. I will earn a small commission if you purchase through them, at no extra cost to you.
When I first posted this photo on my Instagram a few years ago, it got a lot of attention and quite a few people reached out wanting to know where they could find this otherworldly landscape. So I thought you might be interested as well.
Here's a guide to everything you should know before visiting Ciudad Encantada de Bolnuevo, or the "Enchanted City of Bolnuevo" as it is known in English. A place that you should add to your Spain bucket list now!
Bolnuevo
Bolnuevo is a small fishing village in the municipality of Mazarrón, on the Costa Calida in Murcia, one of the sunniest Regions in Spain. It is famous for its "Enchanted City" (not to be confused with the enchanted cities in Cuenca and Tamajón) of sandstone formations which are situated right next to the beach close to the city center.
Although Bolnuevo has become increasingly popular among holidaymakers and Instagrammers in recent years, it has retained most of its old, traditional Spanish charm. And that's what makes this little place so special. In fact, Costa Calida and the Murcia Region, in general, is one of the least developed tourist regions in the country. But that doesn't mean that you'll be short of amenities or facilities.
Bolnuevo's little village center has everything you need to enjoy your holiday, including supermarkets, shops, restaurants, bars and even a yoga studio. And the larger harbor town of Puerto de Mazarrón is only a 10-minute drive away. For those who want to get out and explore the great outdoors, there are several Natural Parks not far from Bolnuevo, suitable for both leisurely strolls and more strenuous hikes.
How to get there
You'll find Bolnuevo about 50 kilometers south of the new Corvera International Airport and 40 kilometers from the beautiful, historic city of Cartagena. There is a bus stop next to the beach with a bus route connecting Bolnuvo with Mazarrón and Murcia city.
Some of you might be flying into Alicante like I usually do, with Murcia City just 50 minutes away and Bolnuevo 1 hour and 30 minutes away.
Arriving at Alicante Airport? 🌟
We drove down to Bolnuevo from Hacienda Riquelme (this isn't our apartment, just an example to show you how beautiful this place is), which took only about an hour. Just search for "Gredas de Bolnuevo" on Google maps and you'll have no trouble finding it.
To get the most out of the region of Murcia I highly recommend renting a car. There are so many beautiful places to see, most of which are not connected to public transport. I always book rentals through Discover Cars, a comparison site that covers more than 10,000 destinations.
>> Check availability for rental cars in Murcia here.
The Enchanted City
Las Gredas de Bolnuevo, also known as Ciudad Encantada (Enchanted City), are heavily eroded sandstone formations set just across the street from Playa Bolnuevo. The soft sandstone has been sculpted into mushroom-like and almost vertical shapes by water and wind over thousands of years and are today considered a monument of natural interest.
The yellowish color of the sandstone is caused by the high concentration of sand in the clay. And what's really interesting is that the clay actually consists of microfossils that date from the Pliocene period, about 4.5 million years ago.
Since I was last there, a fence has been put up to protect the formations.
Must read >> 12 hidden gems in Spain that aren't on your bucket list (but should be)
Although it might seem like one of the most spectacular landscapes ever, these sandstone formations are actually located next to a huge parking lot. It's all about getting that angle right in the photos people.
You can drive almost all the way up to the formations. Even in the peak of summer, this parking lot is rarely full. As far as I know, parking is free. Or at least it has been every time I've been there.
Playa de Bolnuevo
Bolnuevo Beach is an impressive golden stretch of sand, almost as long as the town itself. It is one of 33 beaches on the Mazarrón coast which boasts 35 kilometers of sandy bays and hidden coves for you to explore.
There are three lifeguard towers along the beach with lifeguards on duty during the high season in July and August. There are also foot showers and plenty of garbage cans to keep the sand clean. If I were to spend a day at Bolnuevo Beach I would definitely bring an umbrella as there isn't much shade to get anywhere. And remember that the sand gets sizzling hot so use the wooden "boardwalks" or keep your shoes on until you reach the water.
The western side of the beach is in my mind the most beautiful, where there's a cliff covered in pastel-colored houses, palm trees and one of my favorite plants, bougainvilleas. I mean, what would the world be without bougainvilleas!?
Must read >> Rafting the stunning Segura River in Murcia, Spain
Where to eat and sleep in Bolnuevo
Although Bolnuevo is small, there are quite a few restaurants and bars to choose from including several places serving seafood, tapas and traditional Spanish dishes and a restaurant that specializes in traditional British cuisine.
We had lunch at Torre de Piedra situated just below Torre de Los Caballos, an old watchtower where you get panoramic views of the area from the top. We ordered the crunchy chicken salad, Indian chicken skewers and tempura vegetables to share. With generous portions and super-fresh ingredients, it did not disappoint. I will definitely be back the next time I'm in town.
The most beautiful accommodation available in the area has to be Apartamentos Oasis de las Palmeras, located on the western end of the beach set against a tall sandstone cliff. It has almost like a Palm Springs feel to it and it's not too expensive either.
If you're after an even more affordable option, Hotel Playasol a bit further up in town could be a great choice. At the eastern end of the beach, there is a large camping area where you can stay in your caravan or rent a cabin.
---
Remember to pin 😀