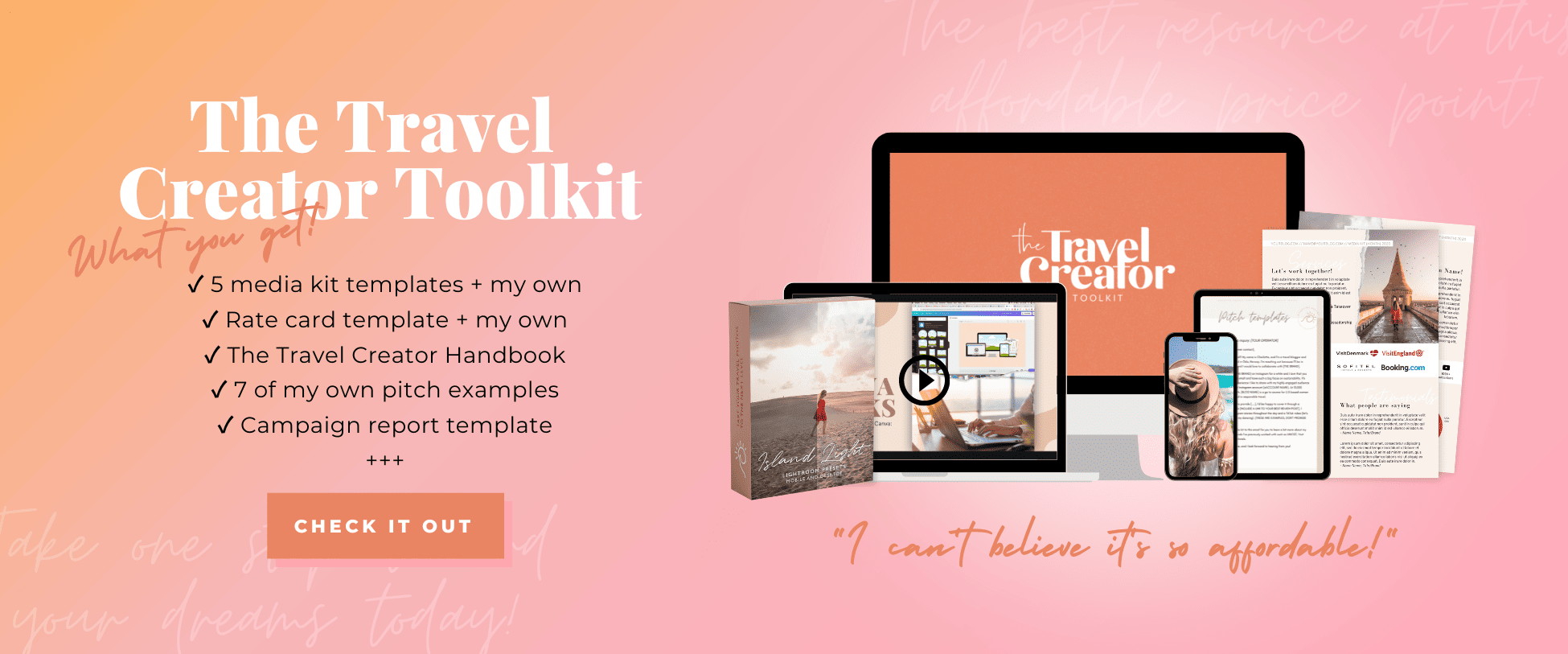 This post may contain affiliate links. I will earn a small commission if you purchase through them, at no extra cost to you.
Through centuries of colonization and influence from countries like the Netherlands, Portugal and England, Sri Lankan cuisine has become a melting pot of rich and diverse flavors. It shares some similarities with South Indian food, yet still remains its own unique flair. Rice, fish and coconut are the dominant ingredients, usually made into curries or deep fried and served with some kind of flatbread. Yum!
Samosas and roti quickly became our food of choice. Both cheap and easily accessible from street vendors and small shacks like the one you see below. By the way, The Roti Shop is one of the best places to eat roti in Unawatuna. I didn't manage to get any photos of the fried goodies, that's how fast we gobbled it down. And for the fellow iced tea lovers out there, I'm so happy to finally have found a place where lemon iced tea is as common as it is in Indonesia. There's nothing better than to cool off with an ice cold lemon tea after a day in the heat.
The delicious local food is, of course, available everywhere, but we got a bit tired of rice, vegetables and bread from time to time. Yes, that is possible. So in this post I decided to also highlight some of the best restaurants we found in Unawatuna that offers a wider range of choices.
Related post: The best hotels and restaurants in Arugam Bay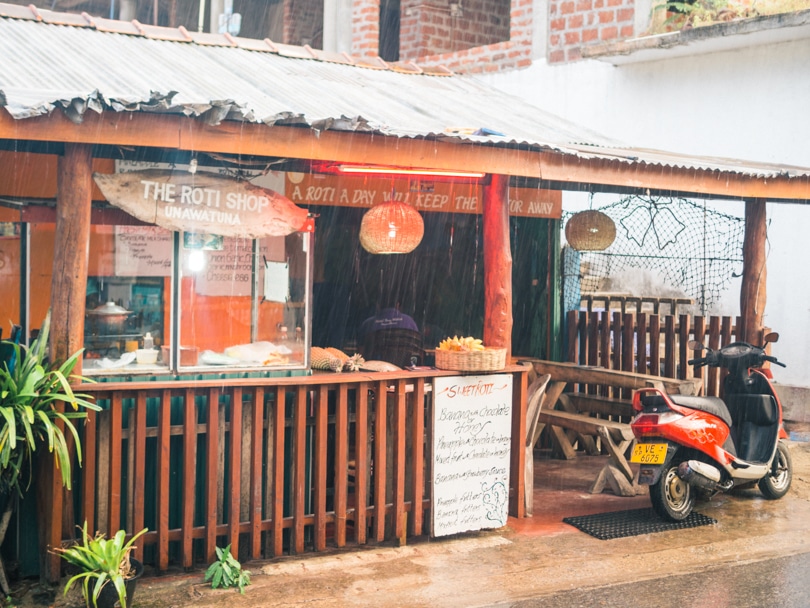 The top 5 Unawatuna restaurants
Mati Gedara
This place doesn't look like much from the outside, but don't let that discourage you. For 350Rs you can eat as much as you want from a buffet of six vegetable dishes. Ravi, the owner, is super eager to explain all the different items to everyone that enters his restaurant. In addition to the vegetarian buffet, you can choose between chicken and seafood that they will cook in an amazing caramelized tomato/onion glaze. I'm usually not one for a whole fish staring at me from the plate, but wow this was an exception. Super delicious! You'll have to pay extra for the meat dish, try to get it for 500Rs, that's the lowest I heard him quote anyone for the fish. Definitely Sri Lankan food at it's finest.
mmmh Surcé & Salé
All I have to say is NUTELLA CRÈPE! This sleek and modern café run by a friendly young couple, bring a little slice of France to Sri Lanka. One crepé cost 750Rs, that's more than two dinners at Mati Gedara. But it was so worth it! After having eaten nothing but vegetables, noodles and rice for two weeks, the sweet Nutella crepé tasted heavenly. So, of course, we went back two nights in a row. They also offer some savory options, healthy juices and coffee, perfect for breakfast and lunch. Oh if had we only discovered this place sooner!
Catamaran
Located right on Unawatuna's main stretch of sand, I have to be honest, we didn't expect much from Catamaran. I thought it would be one of those super touristy restaurants where the food is dull and you pay a premium. Anyways, we ended up here to seek shelter from the searing heat and to chill out on one of their fun, colorful cabanas.
Luckily my slightly pessimistic assumptions turned out to be totally wrong. Not only was the food beautifully presented but it tasted incredible. The tuna filet was bursting with flavor, the wrap filled with crunchy vegetables and the fries perfectly golden. I think Catamaran has undergone a major makeover recently, none of the complaints made by Tripadvisor members seemed to be accurate anymore. I can definitely recommend this place!
I didn't realize until we got home that I probably should have turned the plate around so one would be able to actually see the colorful yumminess inside the wrap. I think I'm just a bit too excited about food to be a good food photographer. Let's just say the wrap was gone in four bites.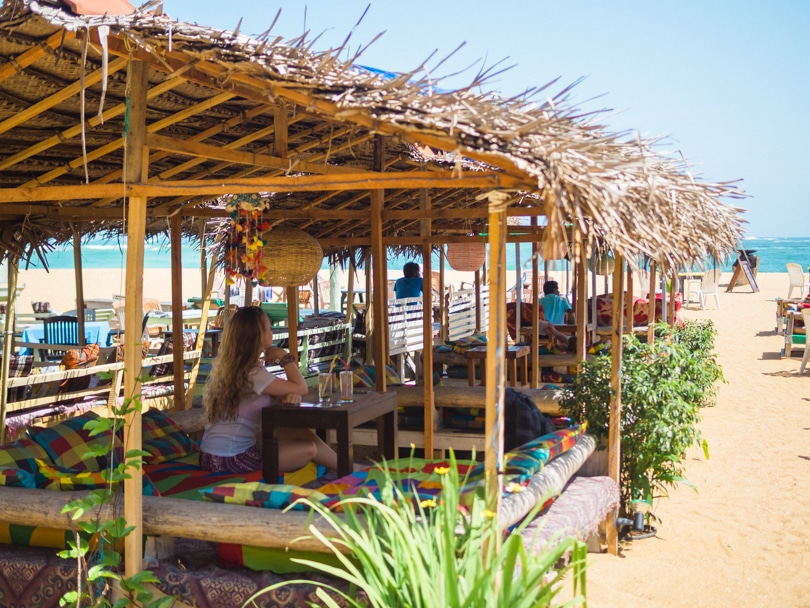 Jina's Vegetarian and Vegan Restaurant
We didn't try this place until our last night, as my boyfriend isn't too keen on the whole vegetarian thing. I finally convinced him to give it a try and we were not disappointed. Set in a garden away from the street, this homely restaurant specializes in Indian food but also offers some Mexican and western dishes.
We were greeted by Jina, the owner/chef, who told us that we would have to wait for some time. They explained that if we wanted some of the main courses it would be best to order the day before. There was also a poster on the wall that read something like "Sorry no fast food. Takes time to make good food." As that weren't an option for us we opted for a Mexican fix, burritos and nachos that were supposed to be some of the fastest dishes to make.
About 50 minutes later, our food arrived along with a clearly tired Jina. So only come here if you have a bit of patience. But I promise it's so worth the wait. My nacho plate was incredibly tasty, though quite small. The second I tasted the first bite I wished I had ordered two portions. It was one of the freshest and overall best meals we had during our whole trip. After catching his breath for a couple of minutes, Jina explained to us about his cooking process. He is truly a passionate person and views cooking as a way of sharing his art with people. So be sure to pay him a visit if you're ever in the area.
Bedspace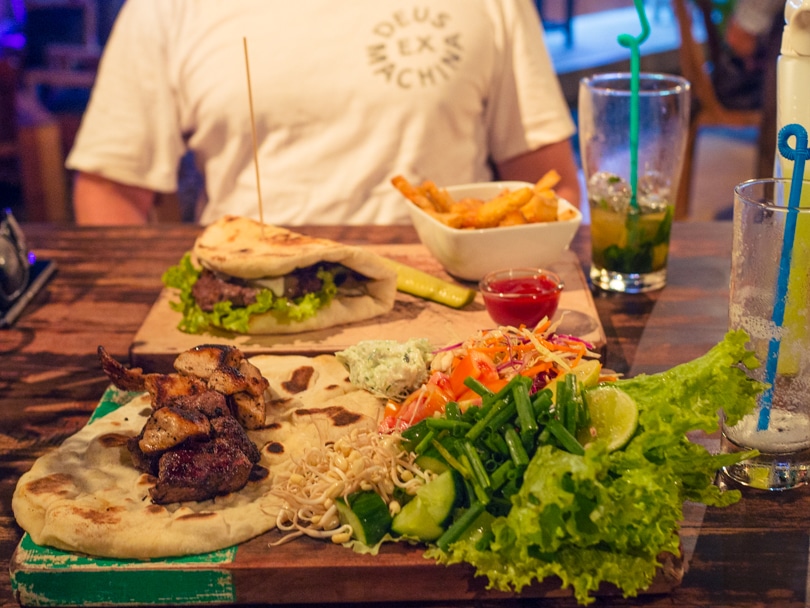 Nestled away in a dark alley, we would never have found Bedspace on our own. Even with the directions in hand we almost gave up on finding this place. Though it might be easier to get to if you arrive from the main road. We arrived just as the sun set, which turned out to be right in the nick of time. About 15 minutes later the place was packed.
I ordered a shawarma plate and Ulrik got the burger. Both came with a soft bread, almost like a nan. So good! The meat was perfectly tender, the vegetables fresh and the tzatziki super garlicky. We finished the meal with a brownie and a couple of cocktails. It turned out to be the most expensive meals we had during our trip, but again also one of the best! This is the no. 1 restaurant in Unawatuna on Tripadvisor for a reason.
You should also check out my last post where I talk about Wijya, a great beach restaurant just three minutes down the coast.
I hope you can put this Unawatuna restaurant guide to good use. Let me know if you have any other favorite restaurants in the area.