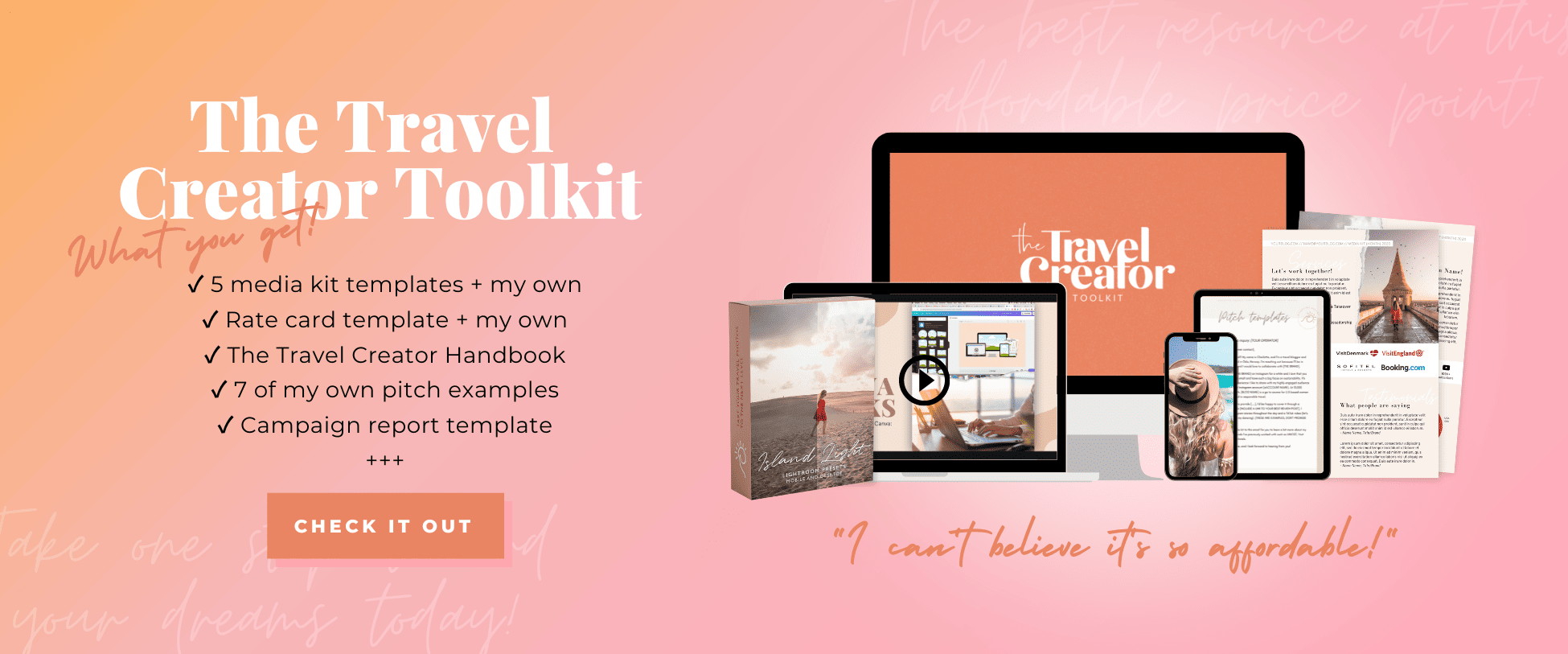 This post may contain affiliate links. I will earn a small commission if you purchase through them, at no extra cost to you.
Travel is getting crazy expensive these days. Flights from Norway to Bali have almost tripled in price compared to three years ago. So if you're anything like me, you want to save where you can.
What if I told you there's a way you can earn cashback on flights, hotels, tours, rental cars and more? And I'm talking cold, hard cash you can withdraw to your PayPal whenever you want, not some kind of lame gift card or points.
Introducing Wayaway Plus, the new cool kid on the travel block. I'm super excited to do this review and show how much you can actually save as part of this membership!
This is a sponsored post, all thoughts and opinions are my own as always. I only ever write about tools and resources I use and love myself.
🌟 Don't miss out >> Right now you can sign up for the WayAway Plus membership for only $44.99, that's 50% off the normal price and another 10% off when using my link. One whole year comes out to under $4 a month, which means you'll probably earn back the annual fee on your first trip!
Is WayAway legit?
WayAway is the brainchild of the people behind Travelpayouts, the best and only affiliate network you need as a travel blogger and creator. It is made for travelers by travelers as a way to share the commission booking sites make from our purchases. Their reviews on sites like Trustpilot are also very good.
So yes, WayAway is definitely legit! I'm a member myself.
So how does it work?
There are many reasons why you should book your travel through WayAway. Firstly, it's a flight aggregator (similar to Momondo or Skyscanner) that provides you with the best offers according to the date of departure and destination, as well as more affordable options on alternative dates.
If you have started your travel planning far in advance, WayAway also gives you the option to create price alerts, which inform you of limited-time discounts and price drops. In addition, the price chart is also a useful feature where you can search for the days with the lowest ticket prices around the time you plan to book.
Secondly, as mentioned above, WayAway shares the commission it gets from airlines and other booking sites with users through its cashback program. That's right, if you sign up for the WayAway Plus membership you get additional cashback on bookings of flights, hotels, car rentals and more.
Try for yourself!
How much can you save with WayAway Plus?
Cashback explained
You can withdraw your WayAway Plus cashback through PayPal at any time, the minimum threshold is only $10. Furthermore, your cashback will never expire, it will remain in your account until you're ready to spend it. I'm saving mine until I have enough to pay for an entire trip.
And the best part is that WayAway combines with your bank's reward programs, with the Genius program from Booking.com and it does not interfere with earning miles. So you can see WayAway as the cherry on top of everything else.
Okay, so all of this sounds great in theory, but how much can you actually save on one holiday?
WayAway booking example
I'm bringing my mum to Italy this fall, yaay. I had the best time in Matera last year, so now I want to share this magical place with her, while also stopping by Rome.
Flights:
Roundtrip Oslo to Rome for two people $588 = $12 cashback
Hotels:
Arenula Suites in Rome $437 = $37 cashback
The View Matera $275 = $15 cashback
Tours:
Rome: Skip-the-Line Tour to Colosseum for two $90 = $7.20 cashback
Alberobello: 4-Hour Tour from Matera for two $120 = $9.60 cashback
As you can see, I have already earned over $80 in cashback. Which means the annual membership fee is already covered. And I haven't even booked transport or a hotel for the last night yet.
So now I'm just looking forward to a good pasta dinner courtesy of WayAway 😄.
Is WayAway Plus worth it?
For my booking preferences and travel habits, I take at least five trips a year on a mid-range budget, WayAway is definitely worth it. However, if you don't travel as much as I do, let's take a look at everything you get in addition to the cashback.
Sign up for a 7-day free trial and take 50% + 10% off the annual membership here!
24/7 support from travel experts
A huge benefit of the WayAway Plus membership is the 24/7 assistance from travel experts. They can help you with everything from inspiration on where to go and travel planning to specific tips for any destination.
It also means that if you encounter any problems while you're on the road, you can contact them at any time, day or night, for assistance and support.
Examples of what you can get help with:
Restaurant tips; where can I find the best poké bowl in Kraków?
Tips on what to do if your flight is delayed or lose your luggage
Best neighborhood or area to stay in a city
When to book flights and hotels for the best price
Visa restrictions, vaccinations, etc.
Travel guides from local experts
Limited on time? With the WayAway Plus membership, you no longer have to read through endless travel guides and spend hours doing research. On both the website and the app, you get free guides written by local experts who know exactly where to find hidden gems and the best things to do in your destination.
You get the inside scoops on the most charming sidewalk café in Paris, foodie favorites in Melbourne, the best hikes in Glacier National Park or the best coffee shops in Chicago.
WayAway Plus review conclusion
Yes, WayAway is definitely worth it if you book two or more budget holidays a year. Only one if you also book tours and mid-range hotels. As you can see above, I'll earn back more than double the discounted membership fee on a one-week holiday including two tours for two people.
✓ Pros
Cashback: You get cashback on hotels, flights, car rentals, transfers, attractions and more. You get your rewards in cold hard cash that you can withdraw the money from PayPal at any time.
Popular booking options: WayAway features popular travel sites like Booking.com, GetYourGuide, Viator, Hostelworld, Rentalcars.com and more.
24/7 Support: You get access to travel experts around the clock. Ask any travel-related questions you might have such as where to find the best coffee shop or how to get from A to B.
Recommendations from locals: Discover stunning places and hidden gems, handpicked with love by WayAway's local experts. Get to know a city in minutes.
Offset your carbon footprint: WayAway has a program that lets you donate part of your cashback to help reduce the global carbon footprint by preserving the Amazon Rainforest so that it absorbs more carbon dioxide.
Design: The website and app have clean, cool branding that speaks to my designer heart. Who doesn't love a beautiful and easy-to-navigate shopping experience?
Price alerts: You can create price alerts on flights, I often do this with Bali tickets as they are so expensive.
X Cons
Long wait for cashback: Depending on which site you book through, you may have to wait a while before you see the cashback.
I tried to find more cons, I like my reviews to be as balanced as possible. However, I couldn't come up with any at this time.
🌟 Claim your discount >> Right now you can sign up for the WayAway Plus membership for only $44.99, that's 50% off the normal price and another 10% off when using my link. One whole year comes out to under $4 a month, which means you'll probably earn back the full fee on your first trip!
---
Did you find this WayAway review helpful?
Remember to pin for later 😉