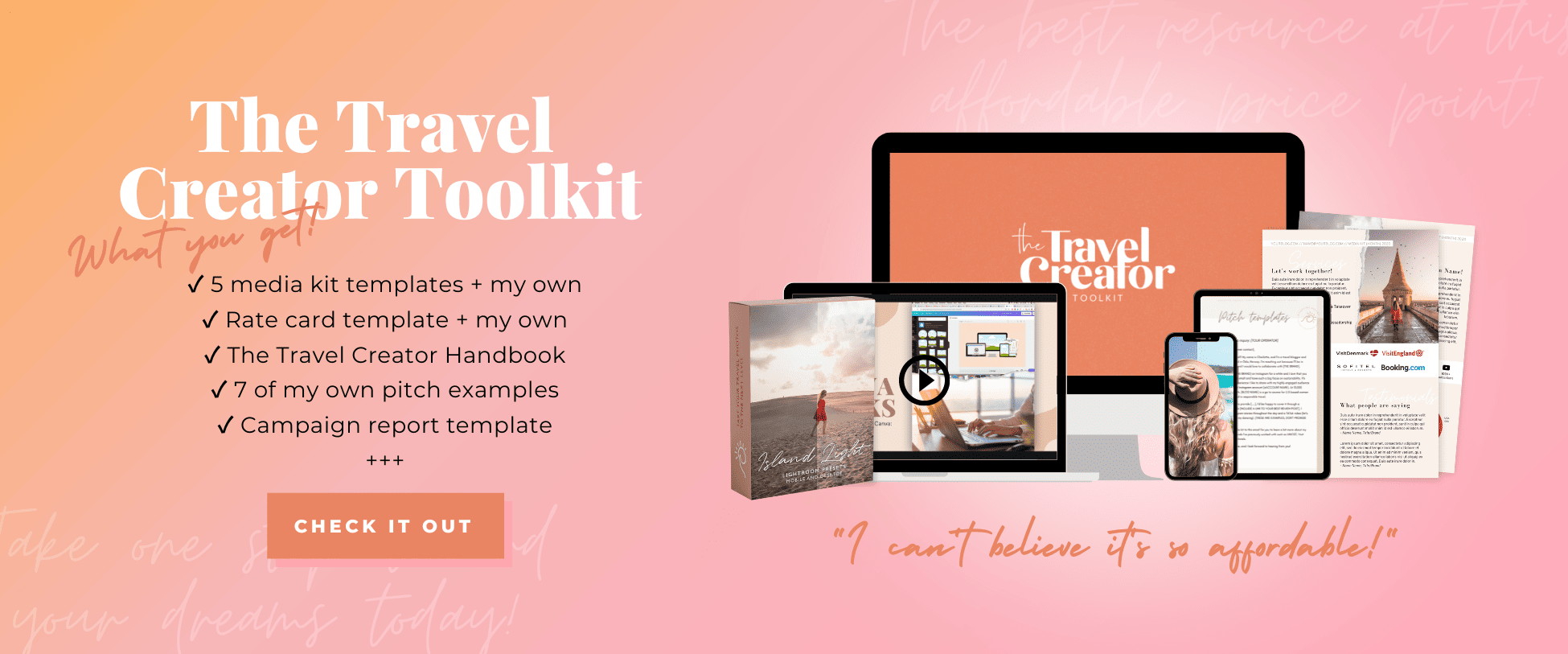 This post may contain affiliate links. I will earn a small commission if you purchase through them, at no extra cost to you.
For many, Bali is the ultimate playground. Every year millions of international visitors flock to the Island of Gods to party and let loose for a week or two while taking advantage of the good exchange rate. Others come to Bali to relax and work on their body, mind, and soul in Ubud, the island's spiritual center. It worked for Julia Roberts in Eat, Pray, Love, didn't it? And I have to admit, rarely do I feel as calm and at peace as I do after spending time in Bali.
Over the last ten years, I've talked and written a lot about Bali's Instagrammable cafés, picturesque rice fields and majestic temples. However, while I absolutely love Bali and the Balinese people, I think it's important to tell both sides of the story. Behind the glossy beach resorts, trendy nightclubs and cheap drinks, there's an underbelly of crime, corruption, prostitution and poverty most tourists never see.
If you'd like to jump straight to the part about the Bali Street Mums Project and how you can help, click here.
The other side of paradise
For generations, many have made the journey to Bali's tourist hubs in search of a better life. Not only from the villages up in the mountains of Batur and Agung but from all the surrounding Indonesian islands. They come from places with no water, no schools, no hospitals and no ways to earn an income. Basically no future.
Some get lucky and find jobs as cleaners in hotels, servers in restaurants, construction workers and tour guides. But without formal training and a certificate, it can be hard to secure the jobs many dream of when they first come to Bali. So they might end up in one of the many massage studios, earning next to nothing, or see no other option than prostitution or begging on the street.
I can't tell how many times I've seen children carrying babies onto the busy streets of Kuta and Denpasar, approaching cars stopped at traffic lights begging for money. They often spend 12 or even 15 hours a day on the streets, leaving them vulnerable to malnutrition, lung diseases from pollution, abuse and in the worst case, abduction. And unfortunately, without any education or hope for the future, this has turned into a tragic cycle almost impossible to break. The island that is the definition of paradise to so many suddenly become hell on earth.
The KPAI (Indonesian Child Welfare Commission) estimates that 100,000 women and children are trafficked every year in Indonesia. And a staggering 43% of human trafficking victims are between 14-17 years old. Pre-pandemic, hundreds of international sex traffickers entered Bali every month, targeting vulnerable children like those begging on the streets. Human trafficking numbers are notoriously underreported though, so the numbers are probably even higher.
Related post: The 11 most common scams in Bali + How to avoid them!
The current situation in Bali (COVID-19)
Like many other places in the world where tourism-related businesses make up around 80% of the economy, the COVID-19 crisis has magnified the struggle of the already impoverished people of Bali. This is why our contribution is needed now more than ever!
When Bali closed its schools and shut down for tourism in April, it was devastating for the children in the slums. Most of their parents lost their precious jobs cleaning hotels and the airport, with no financial aid to fall back on. Many were only making around $6 a day, to begin with, and as a result, they have no savings.
Se dette innlegget på Instagram
Above you can see Kadek and her family in their home. Her father, a builder on luxury hotel sites, has had a stroke. He earned only $8 a day working 10 hours, so understandably he has no savings. Her mother, a hotel cleaner, earns $5 a day but is employed only 2 days per week now due to COVID. They can barely make rent on their shack that's already in horrible condition and has little to nothing left for food and other supplies. Information from Bali Street Mums Instagram account.
Unfortunately, this family is just one of many who were struggling before the pandemic and now barely get by. But luckily there are some amazing humans working hard to make a difference!
Bali Street Mums Project
The Bali Street Mums Project is on a mission to break the tragic cycle of impoverished mums, begging children and human trafficking. First in Bali, then the world.
This amazing non-profit organization was founded by Kim Farr, who started volunteering in a refuge for street kids over six years ago, teaching the mothers how to make dolls and other crafts. When the refuge shut down, there was still so much to be done. So she continued working with the mothers and children in the nearby slums out of a one-room shack.
The Bali Street Mums Project is a registered Charitable Foundation, approved by the Human Rights Ministry and audited by the Ministry of Law. They do not pay any directors, only their local staff. The Bali Street Mums programs focus on empowerment through education, housing, skill development and nutrition.
Thanks to donations from businesses and kindhearted people, they were able to fix up the house they rented near the slums in Denpasar and make it a home last November. There they provide refuge and a safe space for mothers and children who have been begging on the streets for years. It is now home to around 40 children who have suffered assault, malnutrition and trafficking. Many of the children had never even slept in a bed before coming to the Safe House.
Se dette innlegget på Instagram
While Bali remains closed to tourists, Bali Street Mums provides 180 meals per day to hungry children. They also deliver essential food parcels to the struggling families around the Safe House. Most children living in the slums in Bali only eat about one bowl of rice a day, resulting in malnutrition and different illnesses. But thanks to the Bali Street Mums they get to start their day with a full protein breakfast, fruit, milk and much-needed vitamin supplements.
In the outdoor area at the Safe House, a makeshift school has been set up as all schools still remain closed in Indonesia. It's important that the children keep up with their studies, as many have years of schooling to catch up on after begging on the streets. The school has two teachers at the moment and offers a place for the children to be able to relax, learn and play in a safe environment.
The Bali Street Mums Project also employs a social worker/child psychologist, named Diandra, who works with police to rescue and rehabilitate abused children and convict the offenders. When they rescue a child from abuse, he or she is taken to buy new clothes before the old clothes are thrown away. The children also get to choose their own giant soft toy to start the healing process right away. Diandra works with them to ensure they feel secure and loved. The children are then enrolled in school (when it's open) and the Bali Street Mums provide uniforms, books and school fees.
As well as taking care of the children, the mothers must get the tools they need to earn an income so they don't return to the streets to beg. Through the Bali Street Mums Project, they taught different skills to be able to create products that are then sold through various shops and markets. I have previously purchased their dolls and bracelets at Samadi Market in Canggu and absolutely loved them. Definitely a great gift for the Bali lover that has everything!
Se dette innlegget på Instagram
What you can do to help
With the ongoing pandemic, more and more people are in desperate need of help, and the Bali Street Mums are doing their best to keep up with the increasing demand. Not only are they taking care of the people living in the Safe House, but they're also proving food and other aid to the struggling families in the slums.
But as I mentioned earlier, they fully rely on donations and sales from their dolls and crafts to continue this amazing work. So if you are in a position where you're able to make a donation, please click here. A little goes a long way!
$10 can feed a child for 10 days.
$25 can buy a 30kg sack of rice for the Safe House.
$50 a month will feed, house and educate a child (the perfect option for businesses looking to give back and support a charity).
If you want to purchase one of the lovely dolls made by the street mums, send an e-mail to balistreetmums(at)gmail.com. Worldwide shipping is available. Each doll is handmade by the mums and no two dolls are exactly the same, which makes for a truly unique gift. You can also purchase the dolls at The Practice yoga shop in Canggu and at Biku in Petitenget.
Another way you can help, which will only take a few seconds, is to share this article, the Bali Street Mums website or their social media posts. There are a lot of Bali lovers out there and I'm sure many would love to help if they only knew about these struggles.
---