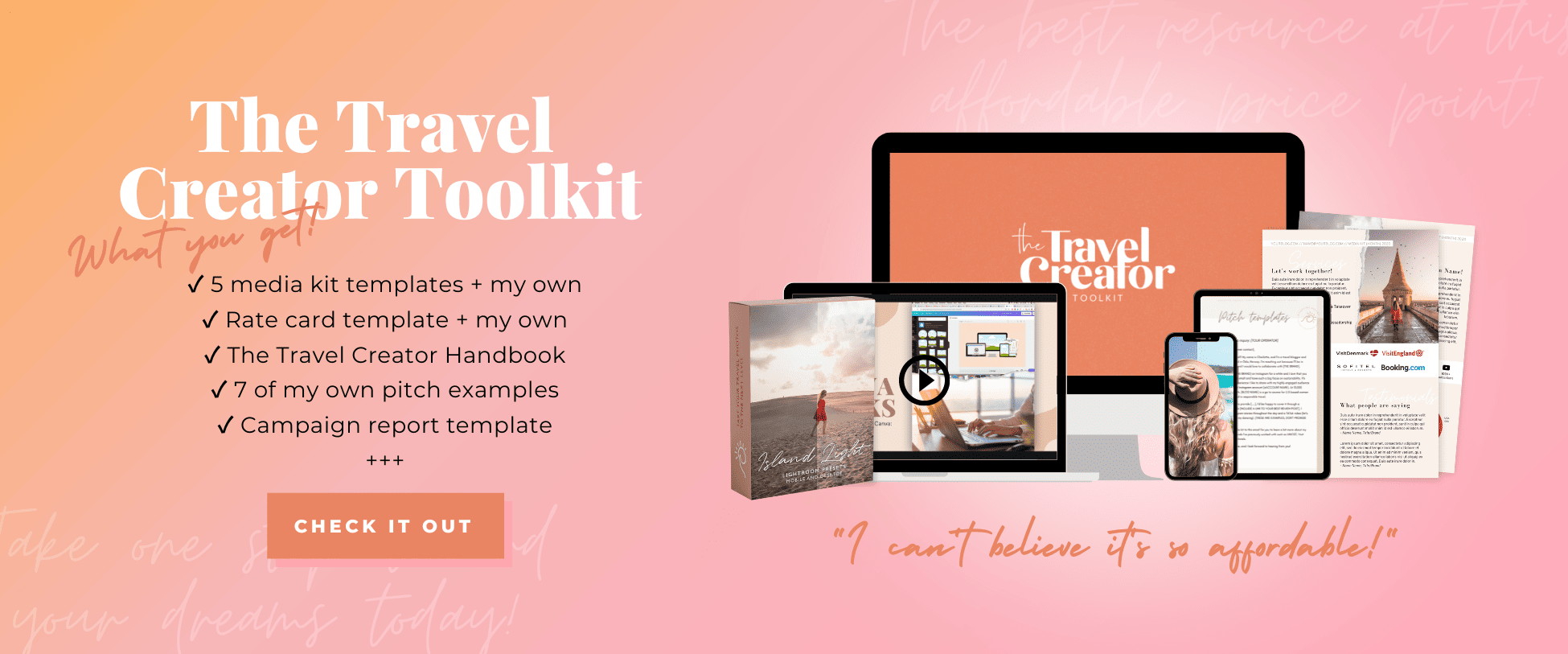 This post may contain affiliate links. I will earn a small commission if you purchase through them, at no extra cost to you.
Be sure to look out for these common scams in Bali!
As I've stated so many times before, Bali has changed a lot over the last decade. When I first came to the Island of Gods over 13 years ago, I wasn't worried about scams and tourist traps at all. Back then, most people were just so happy that we wanted to explore their island that they pretty much did everything in their power to help us have the best possible stay.
And while there, of course, still are more good people than bad, many have seen how easy it is to scam gullible tourists.
Of all the 17000+ islands that comprise Indonesia's massive archipelago, Bali receives the most international visitors every year. There's never a shortage of fresh targets which means the scammers don't really have to be too creative.
Many of the scams in Bali are the same old tried and tested tourist traps you'll see all over the world. And that's actually good news! Knowing about a few of the most common scams you can encounter in Bali, might save you some money and frustrations.
🌟 Hassle free arrival in Bali >> The arrivals hall at Denpasar airport can be quite overwhelming with taxi drivers and different companies trying to sell you their services. I recommend booking a private driver in advance to make the experience as smooth as possible!
1. Currency exchange & ATMs
Signs for "official" money changers line the roads of Kuta, Legian and the other popular tourist areas in Bali. Many boast no commission or fees.
I have only changed money once in Bali and I had no trouble at all. Actually, I got more out of my $50 than I thought I would. But many have reported that the staff at these places will pocket some of your money, often by distracting you after they've counted your cash.
Or they may count money in front of you but still manage to drop a 50k bill behind the desk without you noticing. So if you have to use a money changer, remember to inspect and count the cash you're given before walking away.
Skimming
I prefer to withdraw cash from ATMs, although they aren't always safe either. ATM skimming is one of the most common scams in Bali these days. Check your bank account every time you've made a withdrawal and continue monitoring it throughout your trip.
Just last year, my sister was scammed for $1000 after shopping in Canggu. And Ulrik got a call from his bank about suspicious activity on his card after using an ATM in Uluwatu. Luckily they didn't manage to withdraw any money before the bank blocked the card.
I like to withdraw around 5 million when I arrive at the airport because I feel that's one of the safest ATMs to use. Most ATMs in Bali dispense denominations of 100.000 and some will give 50.000-rupiah bills. And each transaction usually has a limit of 1.5 or 2.5 million. So I like to get half 100k and 50k as the smaller bills are easier to use at warungs and street vendors etc while the 100k is good for paying hotels and drivers.
Must read >> 29 things to know before you go to Bali!
2. Fake Blue Bird taxis
Taxi drivers in Southeast Asia don't really have the best reputation. They've mastered the art of hustling tourists and the drivers in Bali are no exception.
The most trustworthy company on the island is Blue Bird Taxi Group. Their drivers clearly display identification cards and usually turn on the meters without being asked to. They often dress nicely in a blue patterned shirt with the Blue Bird logo on it. And if you don't want to hail a taxi on the street, you can download the official Blue Bird app which works much like Uber.
The many less reputable taxi companies know about Blue Bird's good reputation. Some attempt to mimic Blue Bird to fool tourists. Most of the taxis in Bali are painted in a light blue color now and some even have "Blue Bird Group" stickers on their windshield and taxi signs. They aren't the real deal but that doesn't mean they can't be trustworthy.
Regardless of the taxi company you use, make sure the driver is willing to put on the meter before you get in the car. Be aware that some may have altered their meters to run faster, so keep your eye on it. Alternatively, you can agree on a fair price before you go so you don't have to worry about the meter at all.
🌟 To get the most out of your time in Bali, I highly recommend you hire a private driver for at least one day. This is an affordable 10-hour customizable tour, you decide when and where to go. It doesn't get much easier and you won't find a more affordable driver!
Ridesharing services such as Gojek and Grab are Southeast Asia's answer to Uber. They are technically forbidden in many places such as Ubud and Uluwatu which is super annoying because it is the most affordable transportation option if you don't want to drive on your own.
Unfortunately, not all drivers are honest. Unlike Uber, you'll be paying the driver in cash if you don't have an Indonesian bank account. And because of that, many drivers have taken it upon themselves to set their own prices. Sometimes double or even triple what you were quoted in the app. After waiting for the assigned driver, some tourists just opt to pay the extra fee to avoid any conflict. Which, of course, keeps this scam alive.
The best thing you can do is to mention the amount you've been quoted in the app before getting in the car or on the scooter, just to make sure you and your driver are on the same page. And if you're happy with your ride or delivery, remember to give them a little tip. I actually think their services are too affordable sometimes, so I always tip if everything went smoothly.
So far I've only had good experiences with Gojek. Not only for transport but I've also used them a lot when I've been sick and needed food and stuff from the pharmacy. You just order through the app and a driver will deliver it to your door. Super convenient!
You might also like: The best travel insurance for long-term travel
4. Corrupt police officers
Unfortunately, not everyone who wears a uniform can be trusted. In Bali, many police officers are looking at tourists as a way of earning some quick cash. They often target tourists on scooters and will stop you for any minor violation.
There is especially one intersection I avoid whenever I can and that's where Jl. Petitenget meets Jl. Batu Belig. There might be other "Police hotspots" as well but every time I drive past this spot I see at least one or two tourists being pulled over and asked to park their scooters to have a "conversation" with the police.
The police in Bali strictly enforce a helmet policy. Which is a good thing as you should always be wearing one anyway. But the helmet needs to have an SNI sticker which means it's certified according to Indonesian standards.
They will also often ask for an international driver's license which should be available for around $20-$30 in your home country. However, if the driver's license doesn't have a Bahasa Indonesia translation they'll most likely tell you it isn't valid.
Fine or bribe
You can either pay a small fine upfront (you can probably guess where the money goes) or follow them to a police station where you most likely will have to pay more. I hate the idea of putting money in the pockets of these corrupt police officers but I don't want to take the chance and refuse either.
I usually keep 50 or 100k ($3-7) in my pocket or somewhere easily accessible. And then the rest of my money at the bottom of my bag or in the scooter seat. If you don't keep your money separate and take out your wallet they will most likely grab it and go through it to see what you've got before they decide on a suitable fee.
Luckily I have yet to be pulled over by the police myself. When I go for longer rides I usually wear pants and a sweater and tuck my hair in just so I don't look like a typical tourist.
5. Scooter (motorbike) rental
Riding a scooter/motorbike is one of my absolute favorite things to do in Indonesia. Zipping around on the backroads, feeling the sun on my face and wind blowing through my hair, is the ultimate feeling of freedom to me. But renting a scooter isn't always as straightforward as it might seem.
Scooter rental scams are a problem throughout Southeast Asia and they occur frequently in Bali and the neighboring islands as well. Wherever you go, locals will ask you if you need a motorbike. These informal street rentals can potentially result in a very expensive experience if you're not careful.
Some scammers may blame you for preexisting scratches or damage and demand that you pay for the repairs. I've also heard of a few situations where the owner has used a spare key to steal back the motorbike leaving you to pay for a replacement.
That said, I have rented scooters in Bali for over 13 years now and I've never had a problem. The safest option is to rent through your accommodation when possible or from an official rental place like the one below. It's easiest that way because you'll always know where to go and who to talk to if something happens.
Rent a scooter in advance
Get a scooter delivered to your hotel or homestay. That way you don't run the risk of being told that there are no more scooters available. It doesn't get more convenient. All of this is included in the rental:
Helmet for maximum 2 persons
full tank of gas (petrol) upon delivery
24/7 road-side assistance
Mobile phone holder
First-aid kit and rain poncho (for maximum 2 people)
🌟 Check price and availability here >> Scooter rental with delivery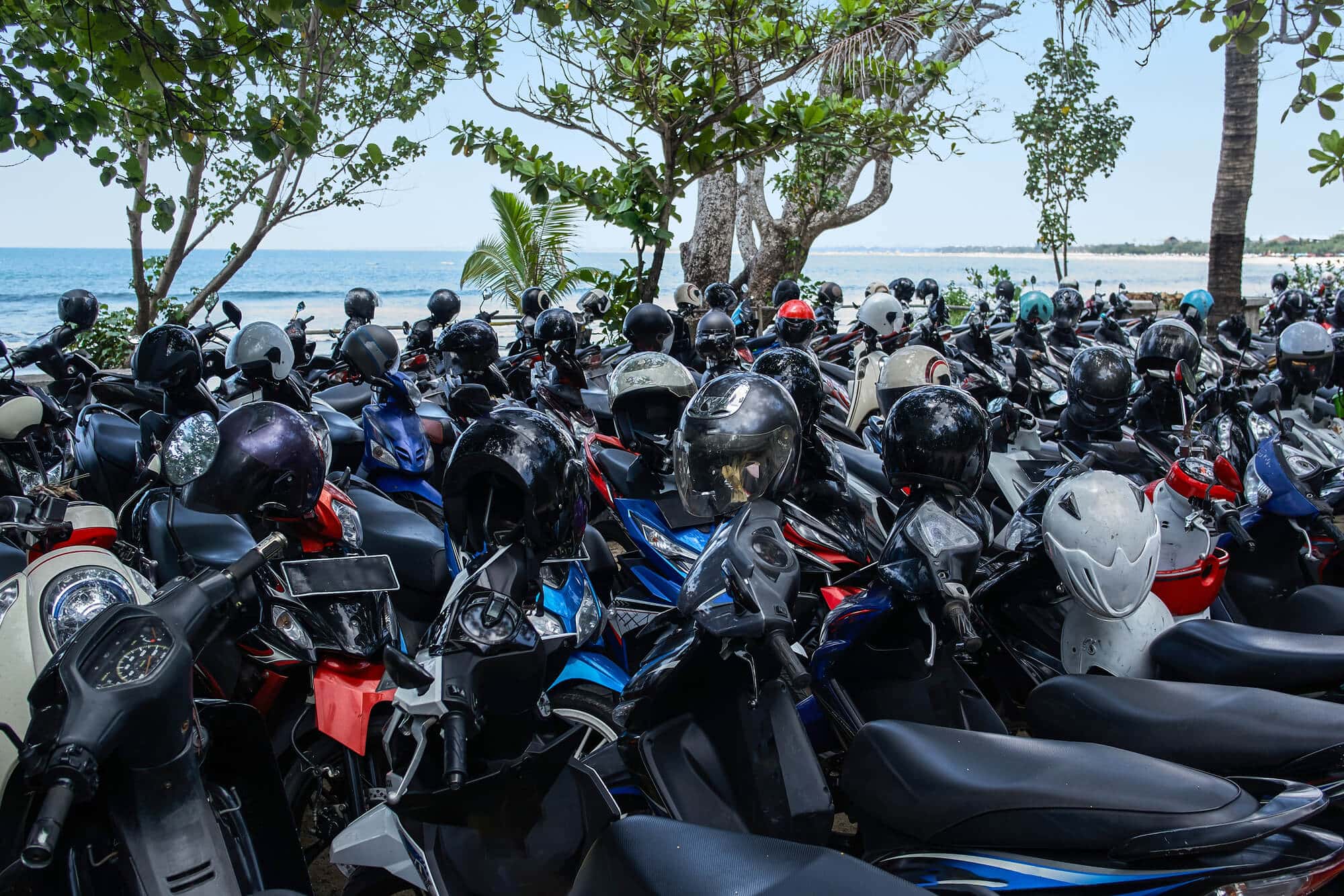 Read next >> Top 11 unusual things to do in Bali!
6. Closed attractions & entrance fees
Like so many tourist sights and attractions around the world, Bali's most popular spots are often overrun with people hoping to make a quick buck. The "closed attraction" tourist trap is one of the most common scams in Bali and throughout Southeast Asia.
Sometimes scammers wait on the side of the road close to temples and other tourist attractions and ask you to pay an entrance fee without actually being associated with the place in any way. Always continue to see if there's an official ticket window before you pay anyone. Almost every attraction in Bali will have some sort of ticket booth close to the entrance where you pay the entrance fee and get a stamp or ticket.
Other times someone will rush over to you to tell you that the temple is closed (when it isn't) and then offer to take you somewhere else. Either to earn some money by driving you or they might receive a commission from the place they bring you to.
All of the temples in Bali require both men and women to cover their legs. I have lost count of how many times vendors have tried to convince me to buy or rent a sarong when one is actually free to borrow at the entrance.
The key to avoiding a lot of these scams is to just keep on walking and make sure you seem confident. Just smile and say no thank you to the people who approach you. And always go and check if a place really is closed before you go somewhere else.
7. Guides are mandatory
Or are they? Sometimes you'll be hassled to pay a guide to walk with you around the temples and other tourist attractions. Often they'll tell you it's free but then ask for or rather demand a "donation" at the end of the tour. This isn't a scam per se, as you do get a guided tour. But they'll often insist that a guide is mandatory when it really isn't.
I don't want to deter you from getting a guide altogether. Sometimes they can be very knowledgeable and give you a much richer experience than you would have had on your own. One example is if you want to explore waterfalls such as Sekumpul Waterfall deep in the jungle during the rainy season. A guide can often show you the best trails, the best photography spots and help you cross fast-moving rivers, etc. But it's all up to you.
If you do decide to hire one of the guides, always agree on a price upfront.
8. Arak containing methanol
Maybe the most dangerous of the scams in Bali is the practice of swapping brand spirits with arak in cocktails to increase profit margins. The excessive taxes on alcohol in Indonesia causes many establishments to look for ways to cut costs. Especially those who sell cocktails for 15k or offer free welcome drinks as a way of attracting customers off the street.
Arak is a clear, home-distilled spirit often referred to as Indonesian Moonshine. Because arak is cheaply produced, often in people's backyards, some batches become contaminated with methanol. Many, both tourists and locals, lose their lives to methanol poisoning in Bali every year. And as little as a teaspoon of methanol can cause blindness or organ failure. So be careful!
I've enjoyed many cocktails in Bali over the years, but only in more upscale restaurants and bars. To avoid the risk of Methanol poisoning altogether, stick to beer or purchase bottles of imported spirits that are opened in front of you.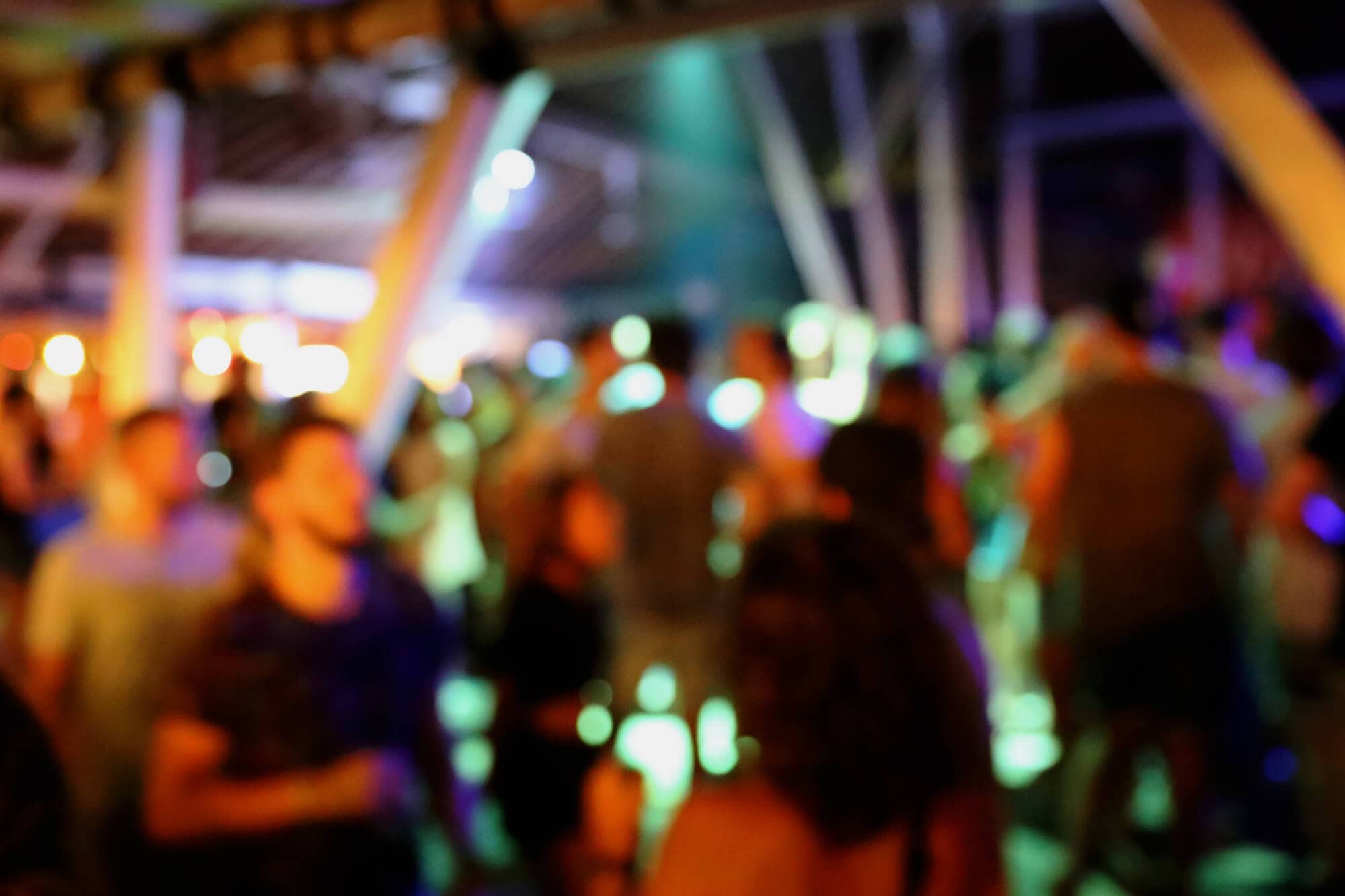 9. "Handmade" handicrafts
While there are a lot of skilled craftsmen in Bali, not all items at the markets are handmade on the island. I don't know how many times I've had a vendor tell me they've made their merchandise themselves, just so they can charge a higher price.
I once bought a macrame dress at a market in Canngu that I was told was made in Ubud only to find a "made in China tag" inside when I got home. If handicrafts are what you're after, do some research before you go shopping and visit the workshops of the artists directly or gallery-type stores that only feature local artisans.
One of my favorite experiences in Bali over the last twelve years is this 6-hour guided tour of four villages known for their traditional art. It's a beautiful introduction to Balinese handicrafts including batik, wood carving and silverwork. Explore, learn and shop all at the same time!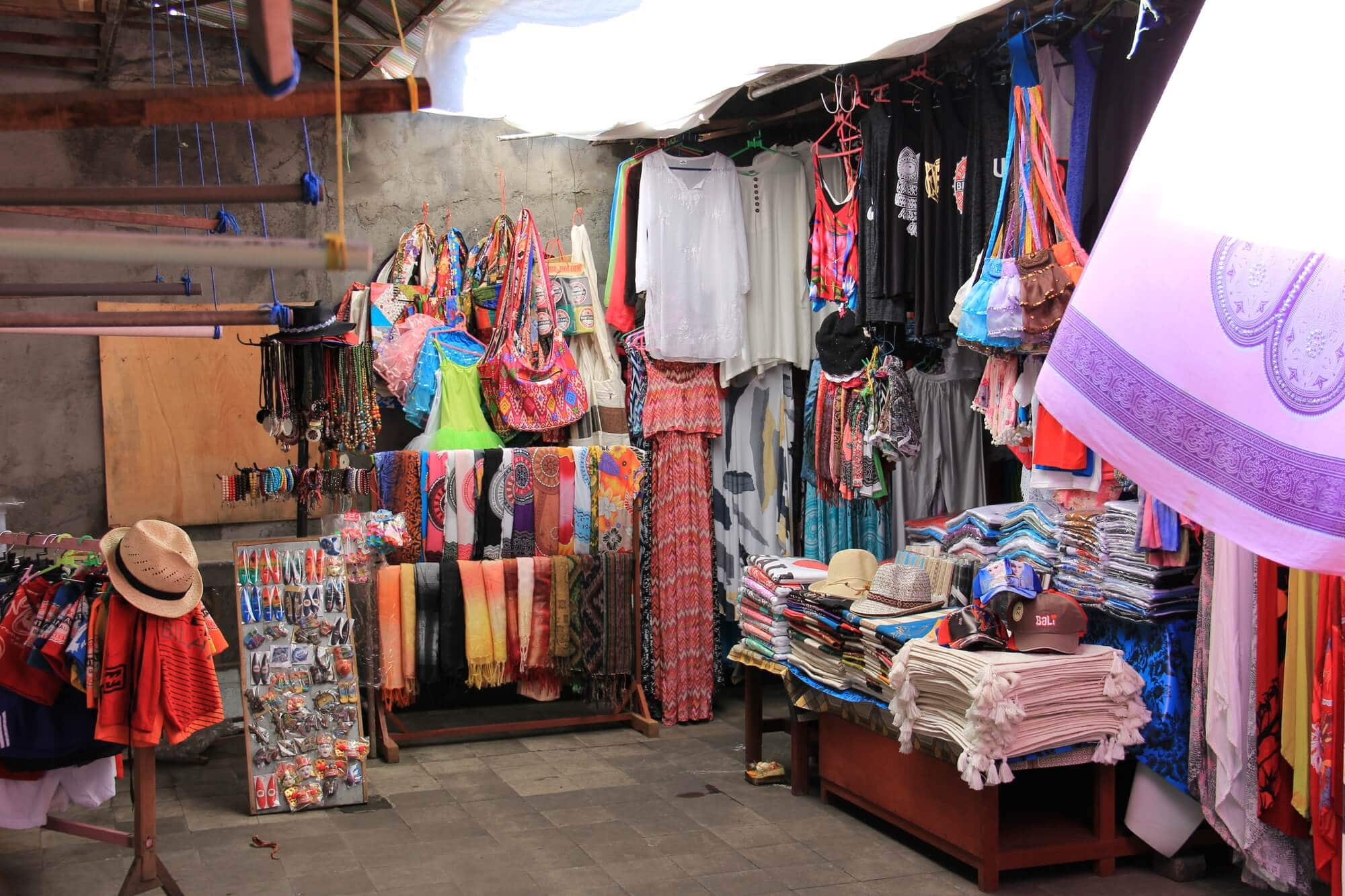 10. Ridiculously high prices
People are, of course, allowed to charge whatever they want for their merchandise. But over the last few years or so, I've been quoted some insane prices for items that should only cost a few dollars. Yes, I know bargaining is a part of everyday life in Bali, but in my mind, this goes beyond that.
I was shopping with my mom at Seminyak Flea Market and asked one lady about the price of a simple small bag, similar to bags you can buy from roadside vendors all over Southeast Asia. She told me 500k ($35) and I almost fainted. I mean, that's what I spend on a week's worth of food in Bali. And I have previously bought that same style of bag for like 40k. When I told her it was way too much, she rolled her eyes and said I could have it for 400k.
At that point, I was just over it so I said no thank you and walked away. She then yelled after me that I could have it for 50k. Had she started with a more reasonable 150k so I could then bargain my way down towards 50k, I would probably have bought it. But I guess they're so used to tourists paying whatever without thinking these days so they just throw out a number to see what happens.
Tips for bargaining in Bali
So the moral of the story is that you should shop around and not simply buy the first item that catches your eye. When visiting some of the popular tourist areas in Canggu, Ubud, Legian and Seminyak, look for the stalls and vendors at the back of the market or those located down an alley away from the main road.
Prices are also often more reasonable in the morning because the first sale of the day is very important to the Balinese. It means they've "broken the ice" and will have good luck for the rest of the day.
If you think the quoted price is too high and the vendor won't budge, just smile and walk away. Chances are you're going to find a similar item at a better price somewhere else.
Read next >> Where to stay in Bali: a complete island area guide
11. Using drugs
There isn't much to say about drugs other than: don't do drugs! In Indonesia, drug trafficking is punishable by death and possession will give you years and years in prison. So just don't do it!
On nights out you'll most likely encounter local guys trying to sell you magic mushrooms and other types of drugs. They'll tell you it's legal but it really isn't. Walking down the street you might hear people whisper "maaaajic mushhoooms". But just ignore it and keep walking!
I've heard that one in every four people selling drugs on the street is undercover police. I don't know if that's actually true, but let's never find out!
Bali scams conclusion
My intention is not to make you scared to travel in Bali, or anywhere else for that matter. And don't think that everyone who approaches you is out to get you. It's important to also remember that some people actually are nice and helpful without expecting something in return.
I hope these tips on how to avoid the most common scams in Bali, will make you feel a bit safer during your next holiday on this magical island. Just keep your wits about you and you'll be fine!
If you have experienced any other form of scam in Bali, please let me and others know in the comments below!
More Bali resources
---
Disclaimer: I have bought the photos in this article from Depositphotos, my favorite stock photo site.
---
Remember to pin for later 😉