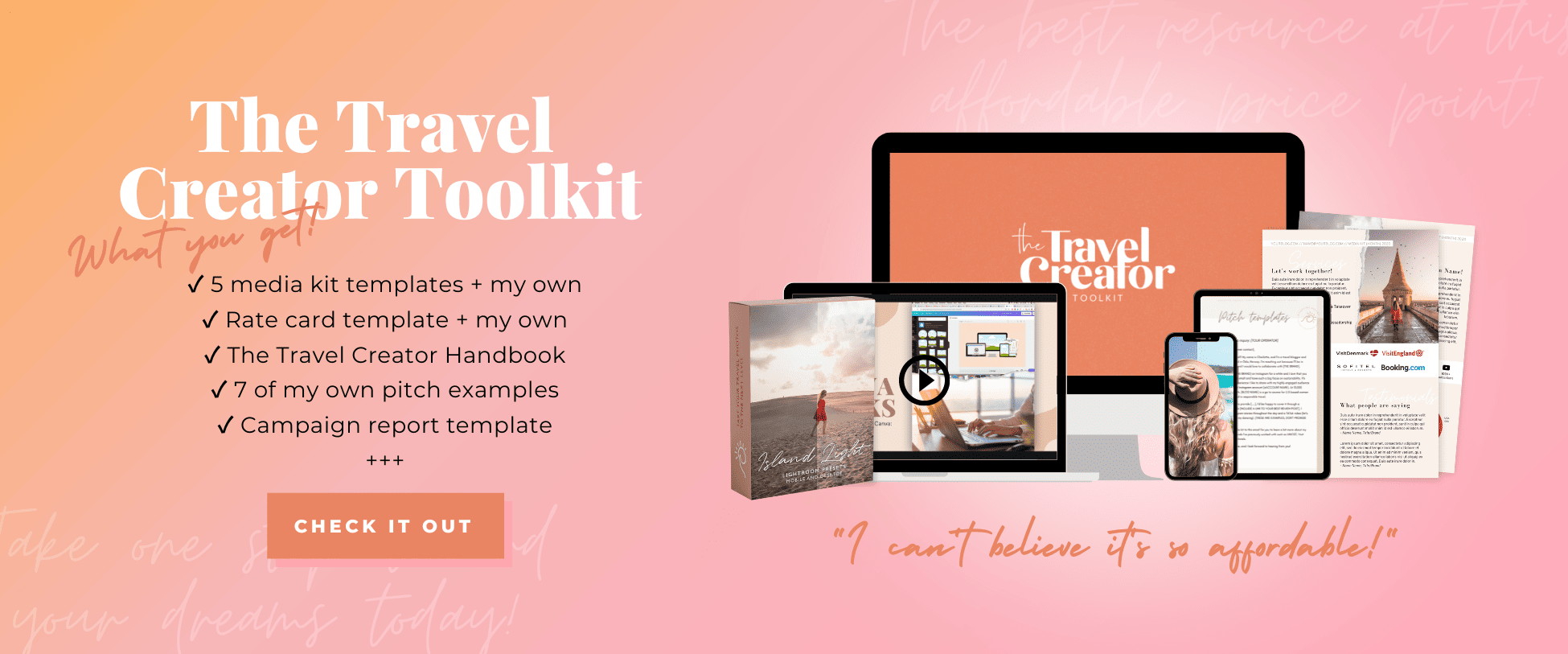 This post may contain affiliate links. I will earn a small commission if you purchase through them, at no extra cost to you.
I've been eyeing this rafting tour in Murcia for years, and I finally convinced my parent to join me this October. Though I had to call it a boat trip to trick my mom into going, she's scared of anything that might spike the adrenaline the slightest bit. And she wasn't too thrilled when she discovered it was called rafting. One of the guides had to talk her into it. Sorry, mom.
Anyhow, if you're new to the blog, I've been coming to Murcia for over 15 years and I love showing people this lesser-known part of the country. Such as the otherworldly sandstone formations of Bolnuevo and Barrancos de Gebas Badlands.
You can read all about them in my guide to the 15 best things to do in Murcia. This rafting experience made it to the top 3, so I guess the cat is already out of the bag, I loved it.
🌟 Remember to always get insurance before you travel to Spain or anywhere else. I recommend Safetywing, an affordable subscription travel insurance that you can purchase even after departure. Read my full review here.
How to get there
For this Murcia Rafting Tour, you can choose between two times every day, one starting at 10.30 am and one at 4.30 pm. We chose the early one which meant we had the rest of the afternoon to explore the surrounding area. Click below to check the price and availability.
By car
From our apartment at the gorgeous Hacienda Riquelme Gold Resort (this is not our apartment but another nice one that you can rent), it took us around 1 hour and 20 minutes to get there.
We rented a car, which I highly recommend to get the most out of this beautiful region. The roads were pretty straightforward and the meeting point, Venta Reales Restaurant, was easy to find using Google Maps.
We met our guides at the rest stop and followed them by car towards the rafting starting point. The passengers got out of the cars and the drivers followed a guide to the endpoint at La Mulata dam and were then driven back in a van. The rest of us walked the last 100 meters and got fitted with helmets and life vests while we waited.
I always rent cars through Discover Cars, a comparison site that covers more than 10,000 destinations worldwide.
🌟 You can check prices and availability here >> Rental cars in Murcia
The rafting experience
As soon as everyone arrived, our funny and knowledgeable guides went through security details and we got in two boats. I asked to sit in the front to be able to shoot some photos and it was no problem. Including our guide, Ismail, we were 10 people in our boat. You can choose to sit on one of the sides and paddle or relax in the middle as my mom opted for.
The stretch of the Segura River where this Murcia rafting experience takes place is called Almadenes Canyon. It is lined by lush greenery and flows calmly with no rips or currents. I would describe this more as a boat trip rather than what people will associate with rafting. You don't need much strength to paddle, the most strenuous part was getting in and out of the boat. However, what it lacked in adrenaline was made up for in natural beauty.
Ismail, our guide, explained all about the flora and fauna and about the bamboo that was brought here by merchants 600 years ago, which is slowly taking over the river banks. It is very strong and grows quickly which means the native plants can't compete. But, if I understood him correctly, there are measures in place to stop this from happening.
Our guides also shot photos throughout the day and you can ask them to take photos of you whenever you want. I would recommend bringing an action camera as well because trust me you're going to want to take a lot of photos here. I used my trusty GoPro Hero 11 to shoot all the photos in this post.
Must read >> Discover Spain's stunning pink lake – Laguna Salada de Torrevieja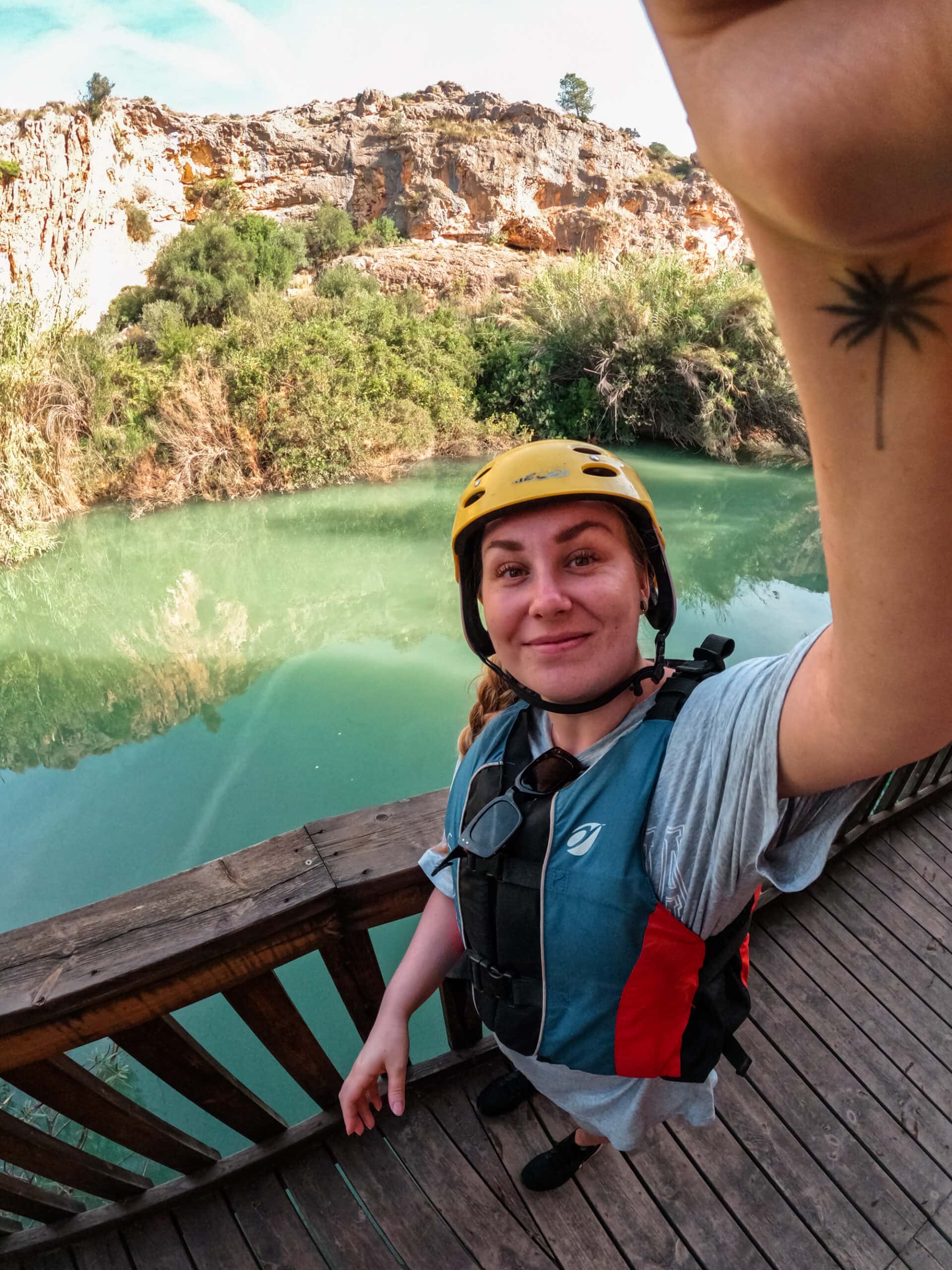 Cave paintings
Our first stop on our Murcia Rafting Tour was an area of caves, called Cueva de Los Monigotes, a UNESCO World Heritage Site that was inhabited 8000 years ago. Antonio, the guide from the other boat, showed us several different red schematic cave paintings and explained/demonstrated how they were made.
We spent some time admiring these fascinating works which depict human outlines, animal representations, and other mysterious patterns that were difficult to make out. Antonia also made sure to take some group pics here. The weather was so calm that day that it almost felt like we were inside a museum. So cool!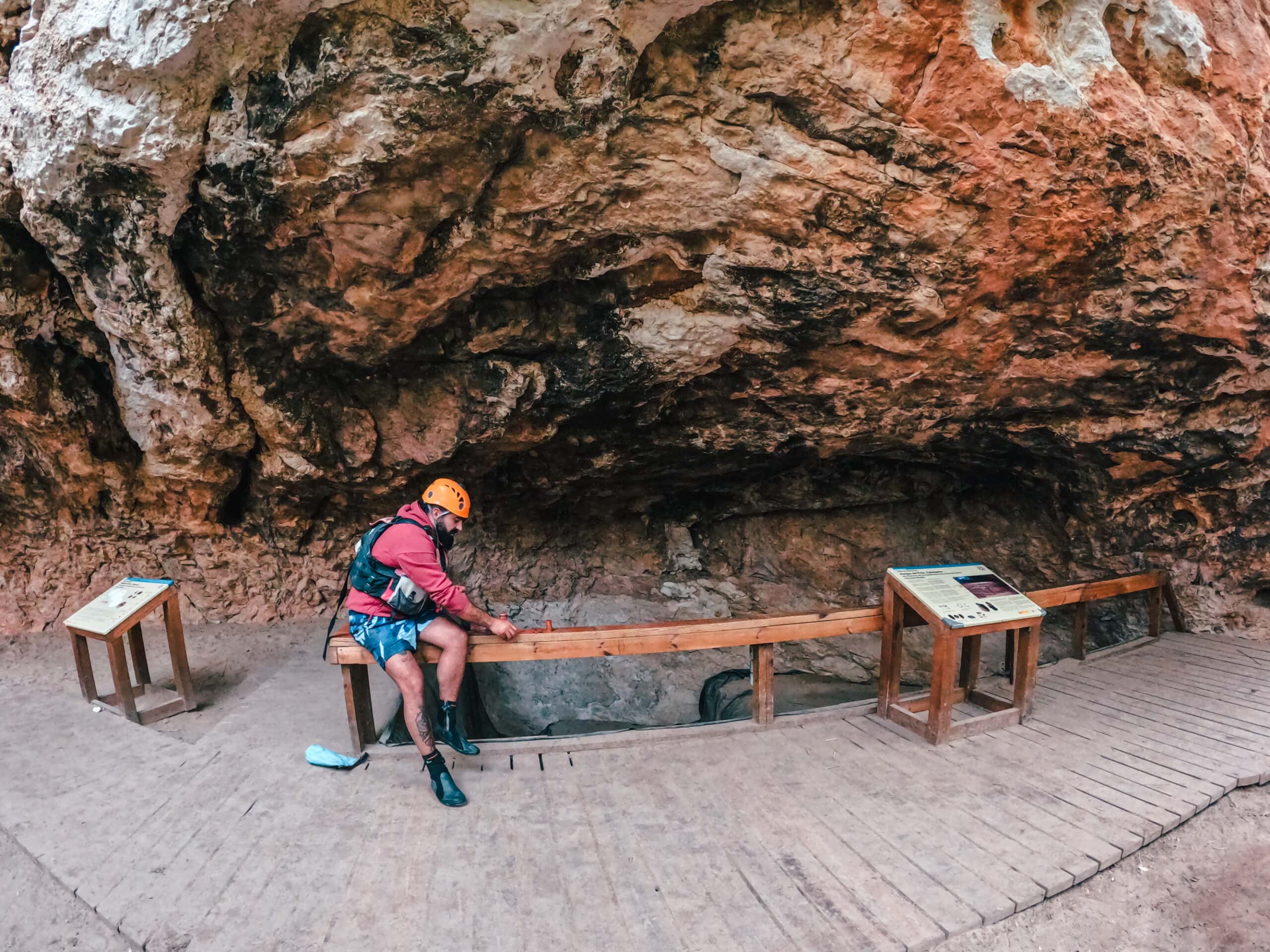 Cave of Otters
At our second stop, we stayed in the boat and paddled partly into the Otter Cave. I was a bit disappointed that we didn't get to see any otters, but apparently, they are mostly active during dusk and dawn. We did, however, see claw marks and our guides again told us some interesting facts about these mischievous creatures and the bats that also inhabit the caves.
Speaking of wildlife, we also saw a beautiful turtle enjoying the sun on a rock close to the cave. I was quite surprised as I had no clue there were turtles in Spain.
Read next >> Discover the incredible Floración de Cieza (peach blossom season) in Murcia, Spain!
What to wear rafting in Murcia
I recombined wearing something comfortable, like activewear, and shoes you don't mind getting wet. I wore bike shorts, an oversized t-shirt and trainers. I also brought sandals to change into after and a towel. You can bring water with you in the boat, we didn't really feel the need but it was nice to have a snack and something to drink in the car on our way back.
As mentioned we did the tour in October, so even though I'm Norwegian it was too cold for me to swim. However, if you're there during the warmer months or don't mind cold water, consider wearing a swimsuit underneath. Three of the people in our group jumped in the water and swam next to the boat. They insisted it was super nice, their faces however told a different story.
Conclusion
So is the Murcia Rafting Tour worth it? Absolutely, you already know that I absolutely loved it. I never knew Murcia was this green nor that there are turtles living here.
Combine that with an affordable price, and super nice guides and you have a winner. We got the link to download photos from our tour later that night, super efficient. Rafting in Murcia is a must on any Spain Bucket List!
Keep in mind that you have to walk up a steep hill and some stairs to get back to your car at the end of the tour. So even though the rafting itself isn't too hard, I wouldn't recommend this for anyone with mobility issues.
Click here to check availability for this Murcia Raftin Experience!
🌟 Tip: If you would like to also explore Cueva del Puertoave, a spectacular underground cave, this rafting tour also includes an entry ticket and one hour with a guide.
More Spain travel guides
---
Remember to pin for later 😉