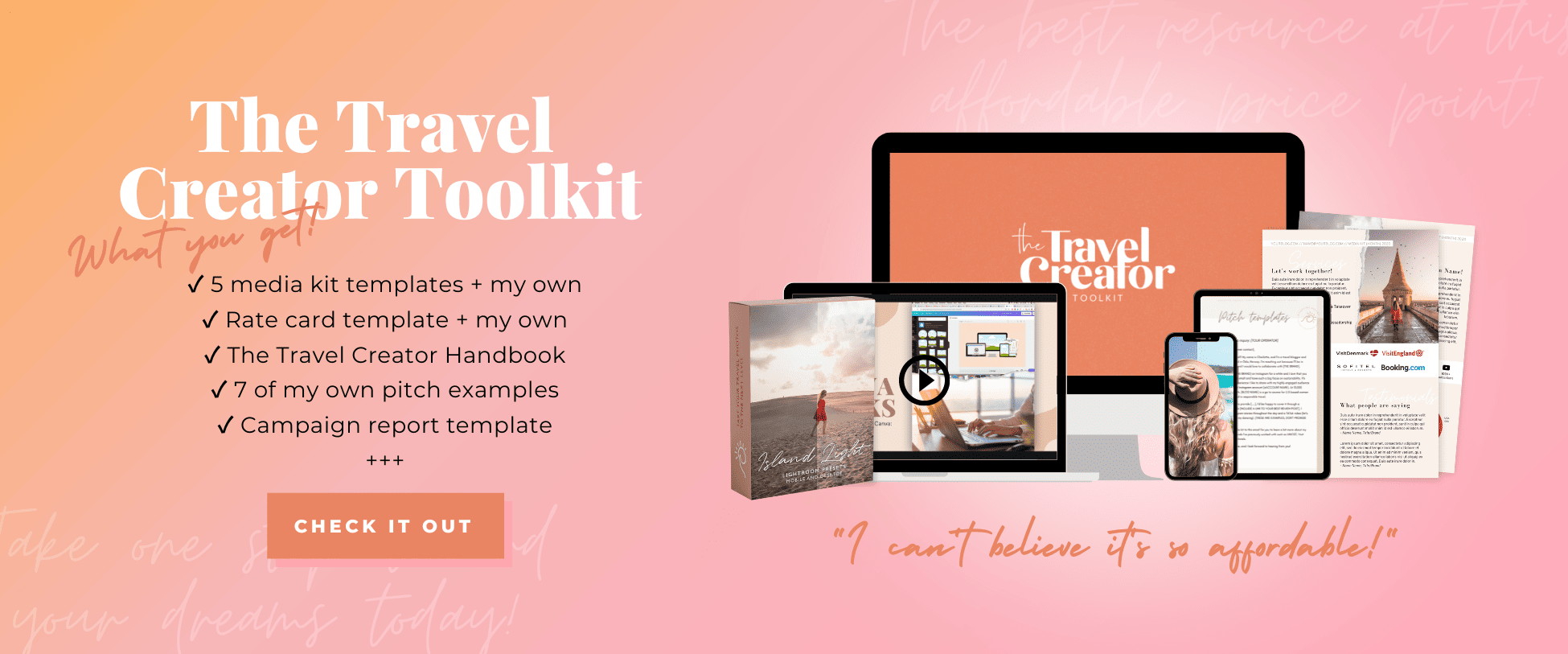 This post may contain affiliate links. I will earn a small commission if you purchase through them, at no extra cost to you.
Set on a plateau divided by the 120-meter-deep El Tajo gorge, Ronda is undeniably one of Spain's most mesmerizing places to visit. The beautiful town offers magnificent architecture spanning centuries and jaw-dropping views of vast valleys, home to olive groves and citrus trees.
Ronda is the perfect destination for a one-day trip, away from the hustle and bustle of Andalucía's busiest cities and resorts.
One day in April, I had just decided to go with my parents to Málaga, to drive my sister from one soccer training camp to the next. She's a professional soccer player, yes I just had to throw that in there *proud sister here*.
Anyways, that night I saw a picture of the Puente Nuevo bridge on Pinterest. For some strange reason, it was the first I'd ever seen or heard of Ronda. I immediately clicked on the photo to find out where it was located, as it didn't even seem real. To me, it looked like something out of Game of Thrones or some other fantasy world.
But as it turned out, Ronda is indeed real and to my surprise, located just two hours by train from where we were headed. I took it as a sign that I was meant to visit Ronda and quickly convinced my parents to come with me on a little day trip from Málaga to Ronda by train.
🌟 Remember to always get insurance before you travel to the Nusa Islands or anywhere else. I recommend SafetyWing, an affordable subscription travel insurance that you can purchase even after departure.
Málaga to Ronda by train
Ronda is easily accessible and located just 102 km from Málaga, making it a popular day trip from the Southern city. This is also where you'll find the nearest airport, Málaga-Costa del Sol Airport. While the journey from Málaga is a comfortable 90-minute drive, public transport is also available with frequent buses and a daily Renfe train service.
Traveling from Málaga to Ronda by train is in my mind the best option due to affordability, ease of travel and stunning views of the Spanish countryside en route. The two-hour train journey went by in a flash, I kept staring out the window the whole time, in awe of the landscape unfolding outside. However, if you don't suffer from motion sickness like I do, taking the bus will be the faster option.
It was really easy to get to Ronda from Málaga, we just told the guy in the ticket office at the train station where we wanted to go. The train departed at 10.05 in the morning and then back from Ronda at 16.50 in the afternoon. And best of all, the train was almost empty as we visited out of tourist season, in April. Just how I like it!
We paid 23,2€ per person for a return ticket.
Ronda tours
If you prefer someone else to do all the planning and arrange transportation for you, consider booking a tour from either Málaga or Seville.
🌟 This affordable full-day tour from Málaga will take you to Ronda and another one of Spain's most unique towns, Setenil de las Bodegas. You know, the town famous for its houses built into rock overhangs.
On this full-day tour departing from Seville, you can experience Ronda along with some of Andalucía's most beautiful white villages. You will also learn about the rich history of the region, visit the Castle of Las Aguzaderas and stop at an olive oil factory.
For a more luxurious experience, you can book this private winery and Ronda tour. Your driver will pick you up in Málaga and take you through the beautiful Andalucían countryside. The area around Ronda has been known for winemaking since Roman times and the tradition continues to this day. Spend a day at Finca La Melonera, one of Ronda's most fascinating wineries, before your journey continues to Ronda.
What to see in Ronda Spain in one day
While Ronda, also known as the "city of the castles", is relatively small and can be explored on foot in one day, it is brimming with culture, history and beauty. I don't think I've ever visited a town with so many spectacular landmarks in such a compact area. All I can say is wow!
Must read >> Mojácar Pueblo in Andalucía: One of Spain's most beautiful white villages
Puente Nuevo
Offering unforgettable views over the El Tajo gorge, Puente Nuevo, an iconic bridge that was completed in 1793, connects the old Moorish part of town and the newer, El Mercadillois.
Puente Nuevo is one of three bridges spanning the 120-meter drop and features a chamber that has served as a prison throughout history. Designed by a renowned architect of the day, Puente Nuevo is among the most spectacular bridges in Spain and one of the most photographed places in the region.
One of Spain's most famous Parador hotels sits on the cliff wall adjacent to the bridge and is well worth a visit. Paradores are a network of state-run hotels including restored Castles, Palaces, Manor Houses, Monasteries, Convents and Fortresses.
Cuenca Gardens
Jardines de Cuenca or the Cuenca Gardens is the name of a series of terraces, viewing platforms and windy staircases set on the cliff wall, literally hanging over the canyon, offering a different perspective of Ronda and the surrounding landscape. The garden is filled with an abundance of trees including palm, cypress and evergreens as well as featuring a wealth of stunning flowerbeds and succulents.
In summer, the gardens are best visited early in the morning to avoid the heat or in the early evening for beautiful sunsets. Wandering around in this unique garden was definitely one of the highlights in Ronda for me. It is, of course, at its most beautiful during the warmer months when all the flowers are in full bloom.
Arab Baths
One of Ronda's most important tourist attractions is Banos Arabes or the Arab Baths, located just outside the old city walls near the Puente Arabe. This 13th-century landmark is considered to be the best-preserved Moorish baths in Spain, with the large cauldron used to heat the water, still visible and in good condition.
The Arab Baths is a remarkable example of Moorish architecture with its high ceilings, collums and star-shaped vents, connecting Arabic ideas of cosmology with everyday life. A visit to the baths offers an insight into the history and Moorish life, with a video presentation on arrival, shown in both English and Spanish.
Related post: Discover Spain's stunning pink lake – Laguna Salada de Torrevieja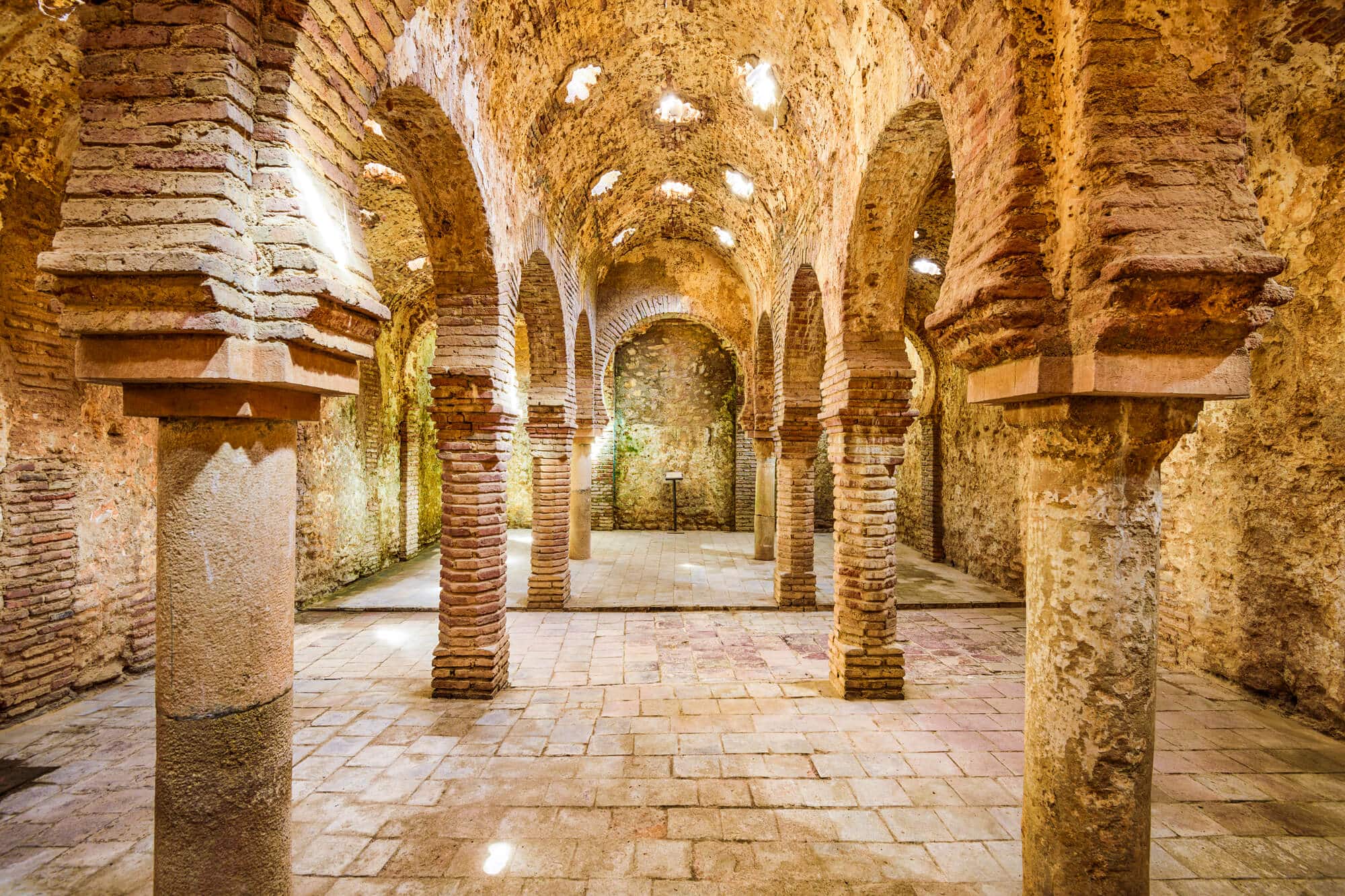 Mondragon Palace
The Mondragon Palace, which today houses the Municipal Museum, is another of my favorite places in Ronda. The museum is devoted to Ronda's rich history and takes you on an archeological journey from its first settlers through the Roman and Moorish periods.
The beautiful 14th century home has an impressive facade and whilst internally, several areas have been modernized for museum use, the magnificent building retains its Moorish roots and exquisite design. Once the residence of Moorish Royalty, the grounds at the Mondragon Palace also feature beautiful gardens and courtyards, complete with colorful tiles, archways and fountains.
Plaza de Toros de Ronda
With Ronda famed as the birthplace of modern bullfighting, Plaza de Toros de Ronda is a must-visit. The bullring stands on the west edge of town, about two blocks from Puente Nuevo and the El Tajo canyon. It is one of the oldest bullrings in Spain, inaugurated in 1785, and is home to the legend of Francisco Romero – commonly regarded as the inventor of the muleta (red cape).
The atmospheric venue makes it easy to imagine the raucous crowds in attendance during earlier centuries and a tour will introduce guests to the vast scale of the bullring as well as a brief history in the on-site museum.
While Plaza de Toros doesn't put on bullfights as often as it once used to, it has seen some action in modern times. In 1994, US singer Madonna shot her music video, Take A Bow, in the bullring. And in 2001, it was the backdrop of an episode of the US reality TV show, The Mole.
Related post: Discover the incredible Floración de Cieza (peach blossom season) in Murcia, Spain!
Alameda del Tajo
The Alameda del Tajo is one of the most mesmerizing parks I've visited in a long time. Its central, tiled boulevard runs from the bullring down to the cliff edge, under a canopy of multicolored leaves. Walk all the way down to the balcony at the end and you'll be rewarded with unforgettable views across the dramatic countryside that surrounds Ronda. Just take a look below!
Continue back towards Puente Nuevo to find two of Ronda's most popular viewpoints, Mirador de Aldehuela and El Balcón del Coño. Strolling along this cliffside is a must-do, even if you don't have a specific destination in mind. Just wander along and see where you end up.
Puerta de Almocábar
Puerta de Almocábar is an impressive stone gateway on the south side of town. Built-in the 13th century, it is one of the most striking remains of the former Moorish defense system in Ronda. The name is derived from the Arabic word al-maqabir, which refers to a cemetery that was previously located on the square directly opposite the portal.
Walk through one of the portals to a quiet courtyard where you can sit down at a café and relax with some tapas while enjoying the view of the gateway. And of course, don't forget to snap a few shots for Instagram, as this is one of the prettiest places in Ronda.
Where to stay in Ronda
While the highlights of Ronda can be seen in one day, I would've loved some more time. So for those who plan on spending a night or two in one of Spain's prettiest towns, here are a few accommodation options.
Offering spectacular views of the El Tajo gorge and Puente Nuevo Bridge, Parador de Ronda Hotel is set in Ronda's former Town Hall. Each room comes with a private balcony, with many offering views of the surrounding mountains.
Another gorgeous hotel boasting stunning views is Catalonia Ronda, set just across the street from the bullring. With its beautifully decorated rooms, infinity pool, spa and large rooftop terrace, this has to be my personal favorite hotel in Ronda!
For a more affordable option, consider Hotel Don Miguel located directly next to Puente Nuevo Bridge. It has a café and terrace with spectacular views and offers air-conditioned rooms with free Wi-Fi and flat-screen TVs. You have to check out this location, it doesn't get much better.
Must read >> Barrancos de Gebas: The incredible Lunar Badlands in Murcia Spain
Best restaurants in Ronda
After all that exploring, a bite to eat will complete your day in Ronda. With Spanish cuisine one of the best in the world, it is not hard to find an incredible place for a meal in the town and for a small place, Ronda has a surprising wealth of tapas bars and restaurants. One of the best in town is Bar El Lechuguita, a unique tapas bar of standing room only, popular with the locals and offers exquisite dishes from as little as a euro.
Casa Maria is a delightful restaurant with a difference as they operate with a set menu. The owners will serve you whatever has been made in the kitchen that day with the freshest ingredients purchased from the market that very morning. Guests will never have the same meal twice and the surprise is all part of the experience.
Whilst Casa Maria is a phenomenal restaurant for local interaction and home comfort, those looking for a bit more luxury can enjoy a meal at Bardal. The town's first Michelin-star restaurant is a foodie's dream with a unique and impressive menu. Bardal is one of the less frequented of all the Michelin-star restaurants due to its location but with such quality, it won't stay a secret for long.
More Spain travel guides
---
Remember to pin for later 😉