This post may contain affiliate links. I will earn a small commission if you purchase through them, at no extra cost to you.
Dalawella beach is located in the Unawatuna area southwest on the island of Sri Lanka. We discovered this tranquil spot while staying in central Unawatuna. Though the main beach is quite nice it's also very touristy with lots of hawkers and restaurant owners eager to have you eat at their establishment. So to escape this we got a tuk-tuk and ventured the mere 3 minutes down the road for some peace and quiet under the palm trees at Dalawella beach. You shouldn't pay your driver any more than 200Rs for the short drive, though they will probably quote you double that.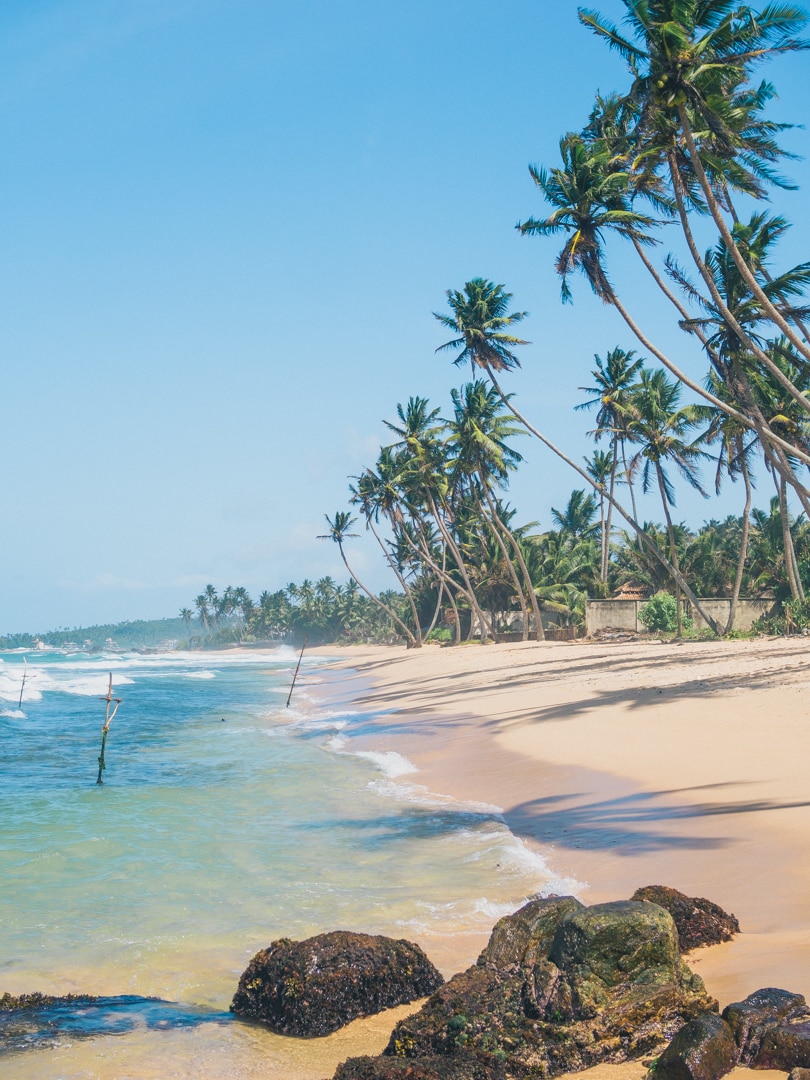 The only part of the beach that is swimmable is in front of an awesome beach restaurant called Wijaya. They specialize in pizza and have a large wood-fired oven. Not so great for your bikini body but I promise your taste buds will thank you. We got one with smoked chicken, peppers and loads of cheese. It was delicious, one of the best meals we had during our whole trip.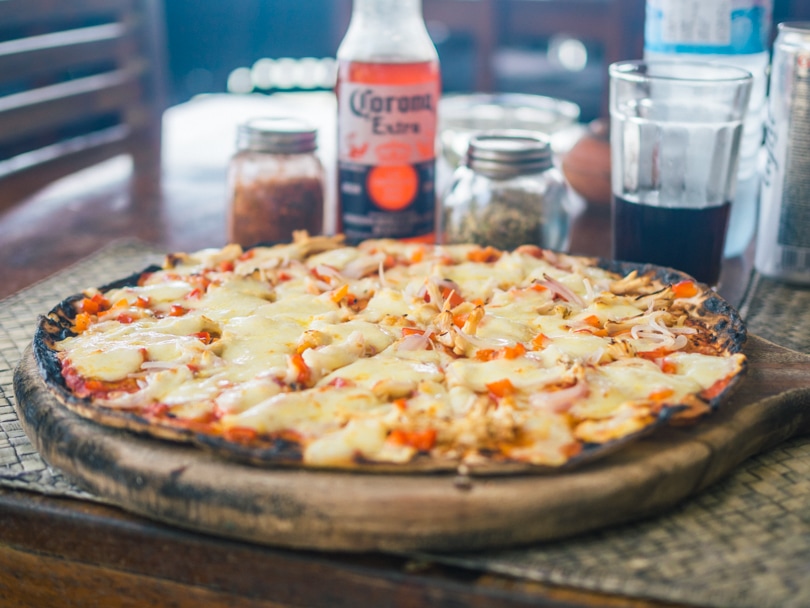 Where to stay close to Dalawella Beach
If I were to visit this part of the island again I would definitely stay in the Dalawella beach area as opposed to the main Unawatuna beach stretch. We walked past so many nice-looking hotels and the whole atmosphere was just more relaxed. And best of all there were almost no other people. We found a fun palm tree swing and a local guy made sure we got our daily dose of coconuts and fresh fruit. So in other words, our time here couldn't have turned out much better.
Salt Beach House was one of the places we saw that looked amazing. The open plan villa can accommodate up to 5 people and has a private 8m swimming pool. At $350 a night, it's quite expensive, so whenever I find 4 other people willing to pay up I'm there.
Cheaper options are the highly rated Eka Beach B & B for just over $70 a night or the stunning Beach Grove Villas for only $50 a night.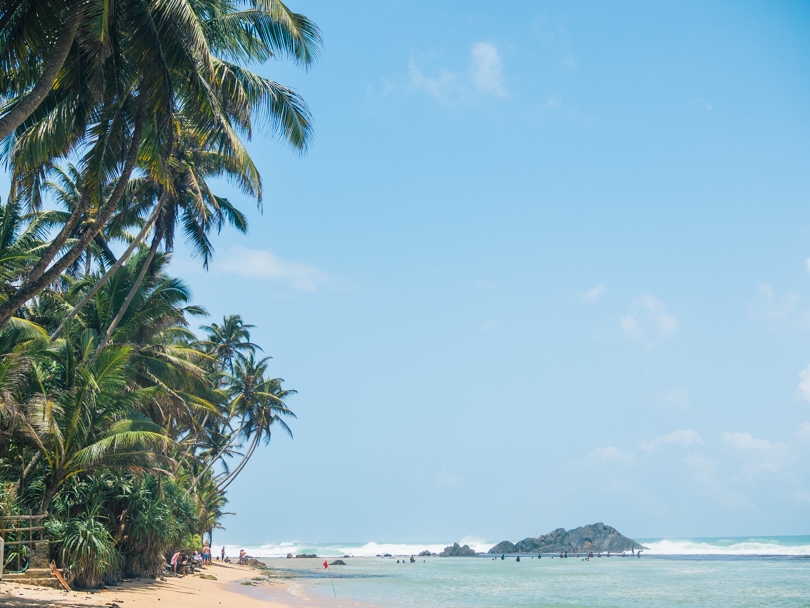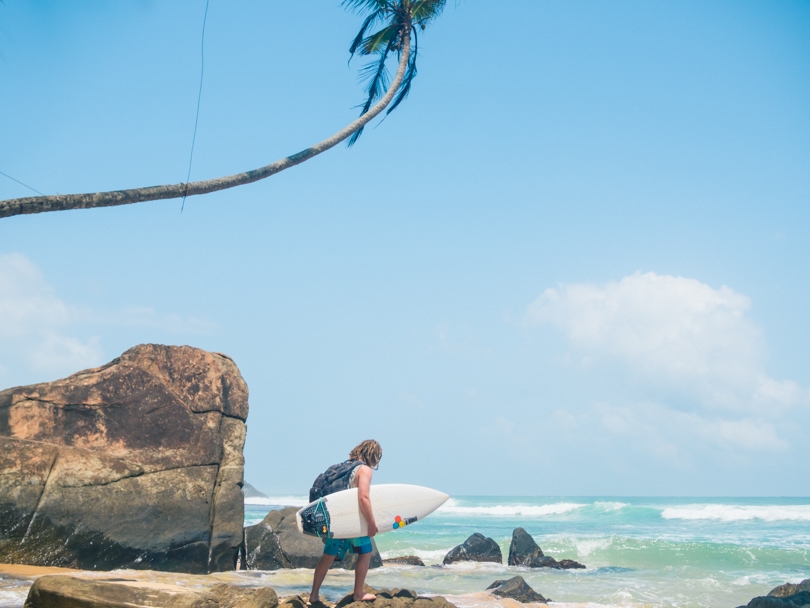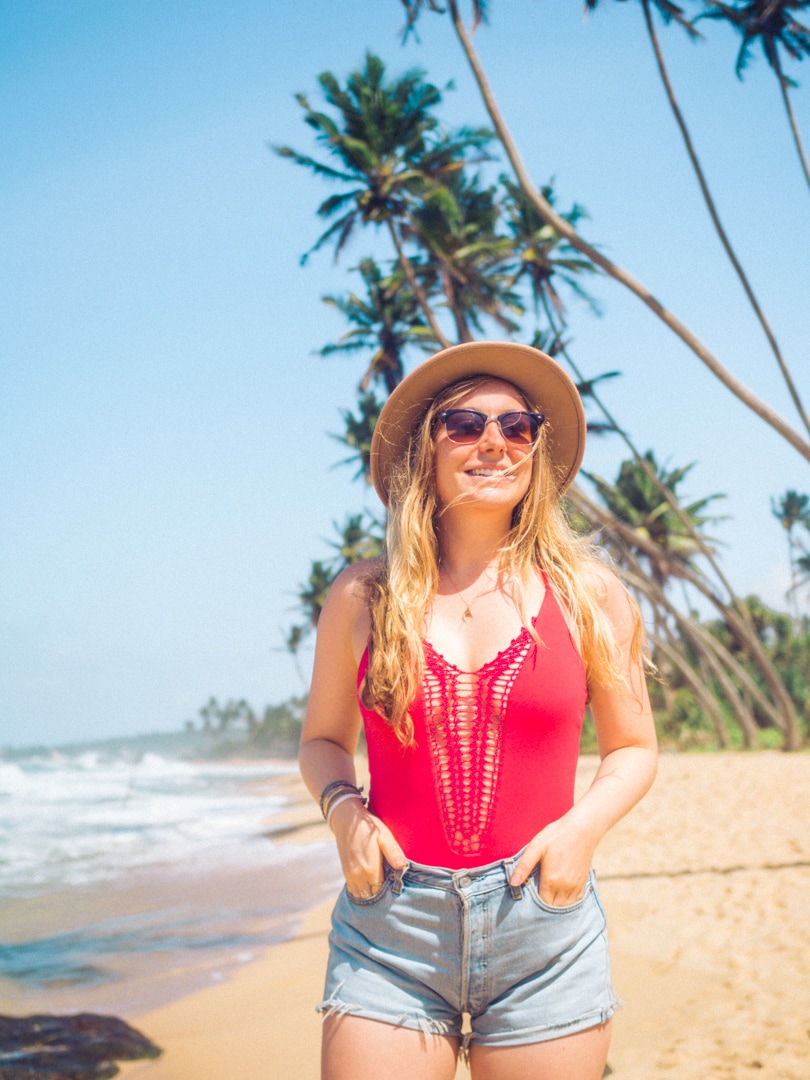 Pineapple bracelet – white braided bracelet – pastel bead bracelet – gold bar bracelet
I had to take advantage of the tropical location and the pineapple we got for lunch, so we snapped some shots of my new arm candy. Pura Vida makes some of my favorite jewelry for travel, their bracelets are all 100% waterproof. Perfect for a trip like this. Use PVSAVE to get 10% off your entire order. Be sure to check out their charity section where a portion of each sale goes to different charities.
Palm tree swing
To find the popular palm tree rope swing look for Salt Beach House. There is a turquoise sign visible from the main road with an entrance to the beach just to the right. There is also one more entrance a little further down the road. You'll find the swing in the middle of the two next to a villa called Ambalama.