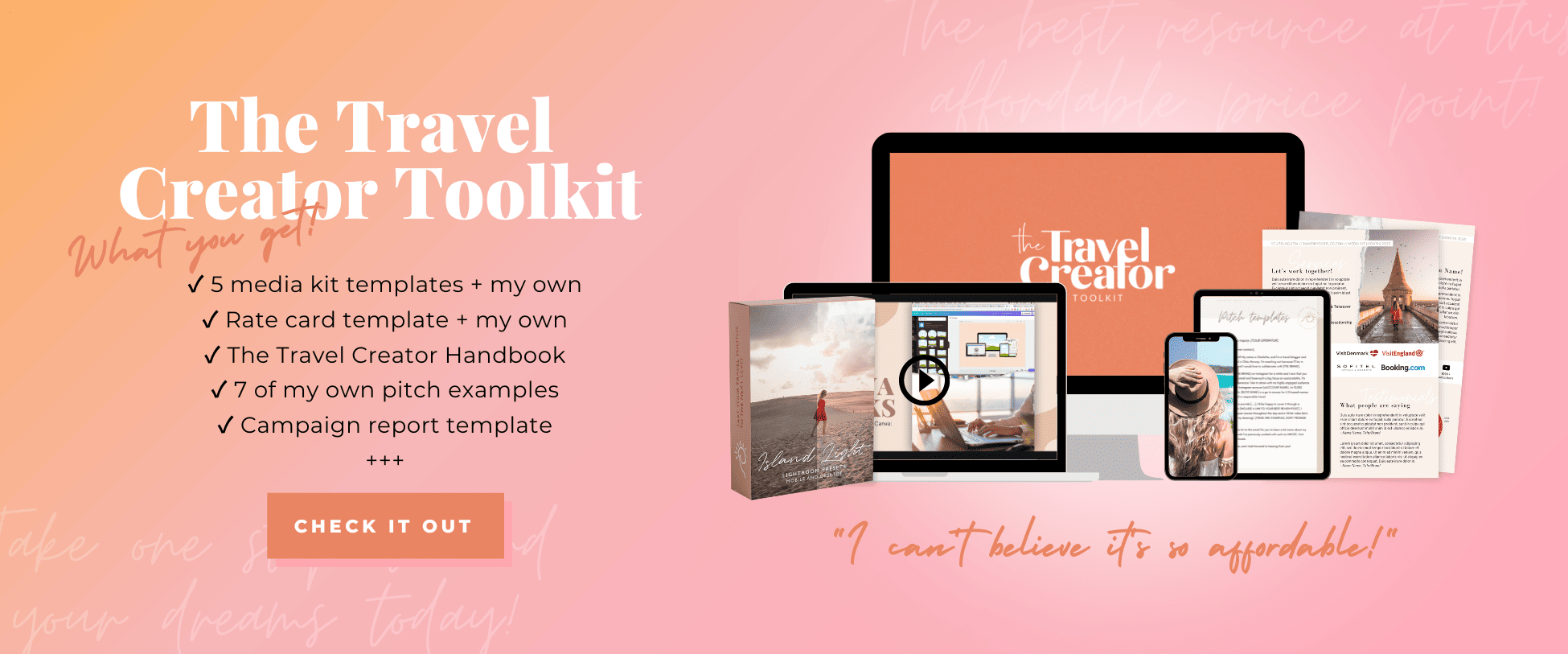 This post contains affiliate links. I will earn a small commission if you purchase through them, at no extra cost to you.
Dalawella Beach, located just outside Unawatuna, is one of the most beautiful beaches in Sri Lanka.
Known for its turtle population, the many skinny palm trees leaning over the sand, and the Instafamous palm tree swing, Dalawella Beach is a must on any Sri Lanka itinerary.
In this guide, we'll take a closer look at what makes Dalawella Beach so special, and everything you need to know to make the most of your visit. So, sit back, relax, and let's explore this beautiful Sri Lankan gem together!
🌟 Remember to always get insurance before you travel to Sri Lanka or anywhere else. SafetyWing is an affordable subscription travel insurance that you can purchase even after departure. Read my complete SafetyWing review here.
How to get to Dalawella Beach
Dalawella Beach is easy to find as it's located along the main road in the South, with small alleys leading to it. Just keep in mind that you won't actually see the beach from the road.
From Unawatuna
Though the main beach in Unawatuna is quite nice it's also very touristy with lots of hawkers and restaurant owners eager to have you eat at their establishment.
So to escape this we hailed a tuk-tuk and ventured the mere 5 minutes down the road for some peace and quiet under the palm trees at Dalawella Beach. It shouldn't cost more than 300 LKR (under $1), remember to agree on the price before you get in.
If you're on a tight budget you can also get the bus from Unawatuna to Mihiripenna, leaving every 15 minutes or so. Alternatively, you can walk, which takes around 30 minutes.
From Colombo Airport
I don't know about you but I do not want to bargain with drivers after 10+ hours of travel. Take the hassle out of your arrival at Colombo Airport by booking a private transfer in advance.
Your driver will greet you upon arrival and drive you directly to the Dalawella Beach area in the comfort of a private, air-conditioned vehicle. If you're traveling with one or more people, I recommend the private driver below instead because the price is for up to 4 people.
🚕 Check price and availability here >> Private transfer from Colombo Airport
Getting around Sri Lanka
We booked this private driver for a day trip through the south from Unawatuna/Dalawella Beach. And I'm so happy we did because Sameer turned out to be one of the best drivers we had during our stay. He drove responsibly and I felt safe the whole time.
The itinerary is completely open and you can go wherever you want within 100km per day. If you want tips and help with planning, you can just say what you're interested in seeing and they'll do it for you. At checkout, you can choose from 1 day up to one month.
And the best part is that the price quoted is for up to 4 people, which makes it very affordable!
🚘 Check price and availability here >> The best private driver in Sri Lanka
Popular tours around Dalawella Beach
These are my three favorite tours in the south of Sri Lanka, departing from or close to Dalawella Beach:
🍲 Cooking Class by Suranga Hewage – Calling all my fellow foodies, this is the cooking class I recommend in the south. You get to come inside the home of experienced chef Suranga and discover Sri Lankan traditions and learn about their delicious cuisine. Everyone was so warm and welcoming, one of my favorite experiences ever!
🐢 Explore the Beauty of the South Coast – Join Bhathi, an experienced tour guide with a passion for his island, on a tour of the highlights of the south. Start your day on a Madu River Safari, continue with a tour of the Kosgoda Turtle Hatchery (a conservation project), and stop by the beautiful Hikkaduwa Beach before finishing the tour at Galle Fort.
🐋 Snorkeling with Whales in Mirissa – Okay, this tour departs from Mirissa which is like 45 minutes east of Dalawella Beach. But it is one of those once-in-a-lifetime experiences, so I had to mention it! There are more affordable whale-watching tours out there, but we chose to go with ZRI Adventures to make sure it was ethical and legal.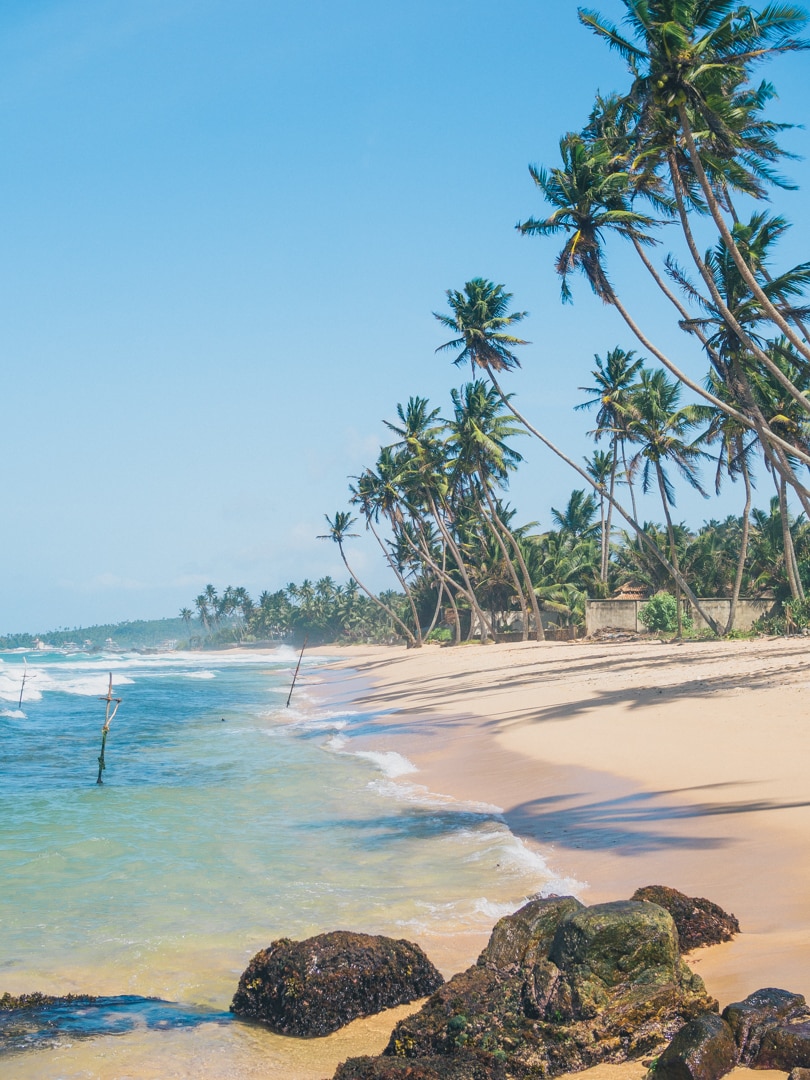 Best time to visit Dalawella Beach
One of the things to know before visiting Sri Lanka is that the island experiences two different monsoon seasons. The two monsoon seasons are known as the Southwest Monsoon and the Northeast Monsoon.
The best time to visit Dalawella Beach is between late November and April, which is the dry season. During this time, the weather is warm and sunny, and the sea is calm, making it ideal for swimming and water sports.
If you are planning to visit Sri Lanka during the Southwest Monsoon season, which runs from May to September, you may still be able to visit Dalawella Beach, but you should be prepared for more frequent rain showers and thunderstorms.
While the weather may be less predictable during this time, the rainfall can also bring lush greenery to the area, making it a great time to explore the natural beauty of the region.
The best time of the day to visit Dalawella Beach is for sunset, especially if you're a photographer. The sunsets here are stunning, often orangy-pink. The perfect backdrop for some shots on the Instafamous palm tree swing.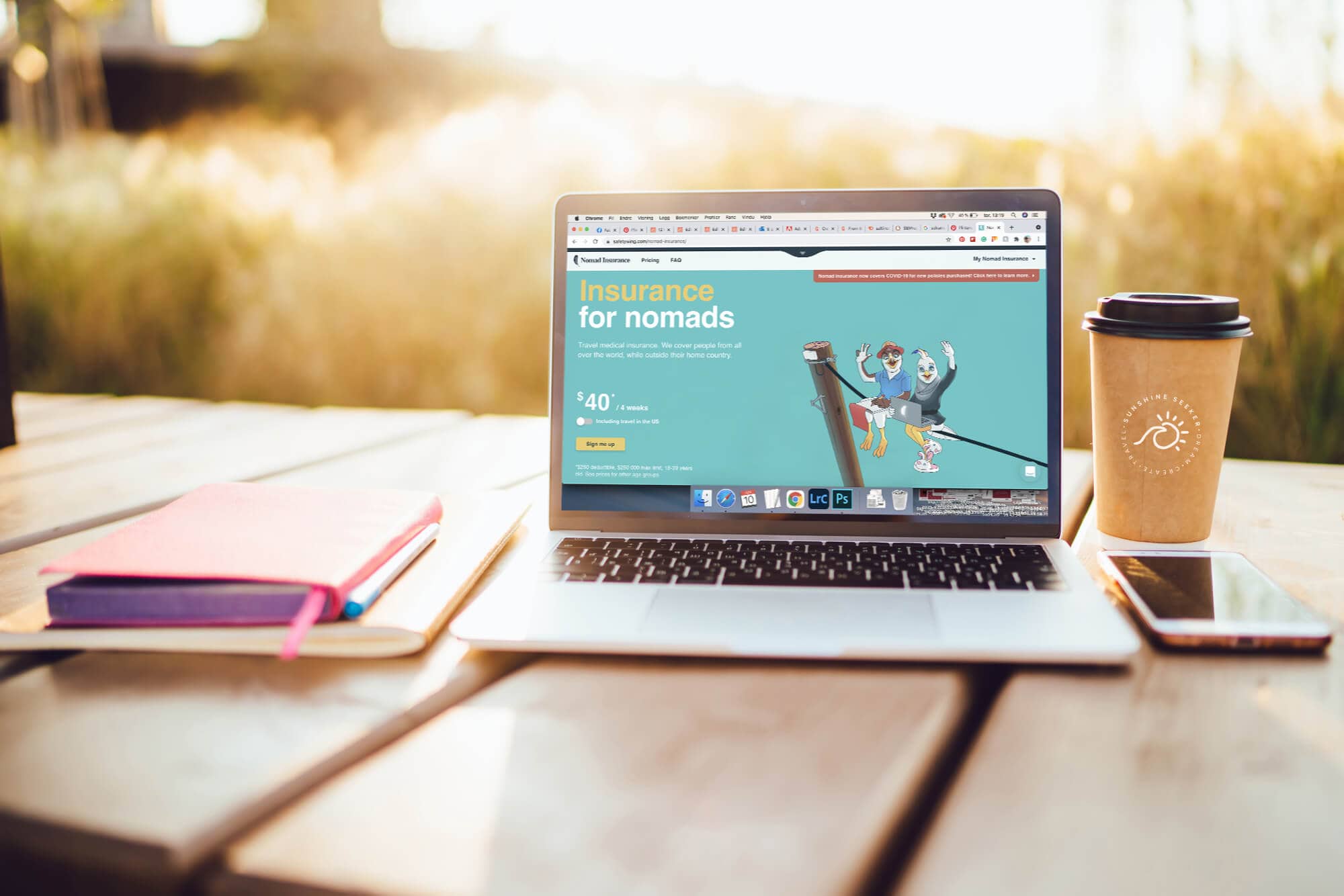 ✅ DON'T FORGET TRAVEL INSURANCE!
SafetyWing is an affordable subscription travel insurance that you can purchase even after departure, and pause when you're home.
Dalawella Beach swing
Dalawella Beach is famous for its iconic palm tree swing, which has become one of the most Instagrammable spots in Sri Lanka. The swing is located at the western end of the beach, right in front of Dream Cabana Guesthouse.
You can take turns swinging on the rope swing and capture stunning photos with the ocean and palm trees as your backdrop. The swing is a popular spot for couples, families, and solo travelers alike, especially during sunset.
Beach swing location
The swing is not located on the main Dalawella Beach, but right around the corner. To find the popular palm tree rope swing look for the Dream Cabana Guesthouse sign on the main road. There is also one more entrance a little further down.
Just search for "The Palm Rope Swing" on Google Maps and you'll get the exact location.
Price
Originally made for fun, the swing has now become a must-visit spot for travelers in Sri Lanka. Due to its popularity, the owners of Dream Cabana Guesthouse now charge a fee of 500 rupees for a few minutes on the palm tree rope swing.
I had to take advantage of the tropical location and the pineapple we got for lunch, so we snapped some shots of my new arm candy. Pura Vida makes some of my favorite jewelry for travel, their bracelets are all 100% waterproof. Perfect for a trip like this.
Things to do at Dalawella Beach
Swimming at Dalawella Beach
Some parts of Dalawella Beach are great for swimming, especially during the dry season from November to April. The water is warm and clear, and there are usually no strong currents or waves. However, there are large areas of reef, so walk around to find a spot with a sandy bottom.
We visited in August during the monsoon season, which meant the waves were bigger and it was quite windy most days. the water it is always important to be cautious and aware of your surroundings when swimming in the ocean.
One of the areas of the beach that is swimmable is in front of an awesome beach restaurant called Wijaya. They specialize in pizza and have a large wood-fired oven. Not so great for your bikini body but I promise your taste buds will thank you.
We got one with smoked chicken, peppers and loads of cheese. It was delicious, one of the best meals we had during our whole trip.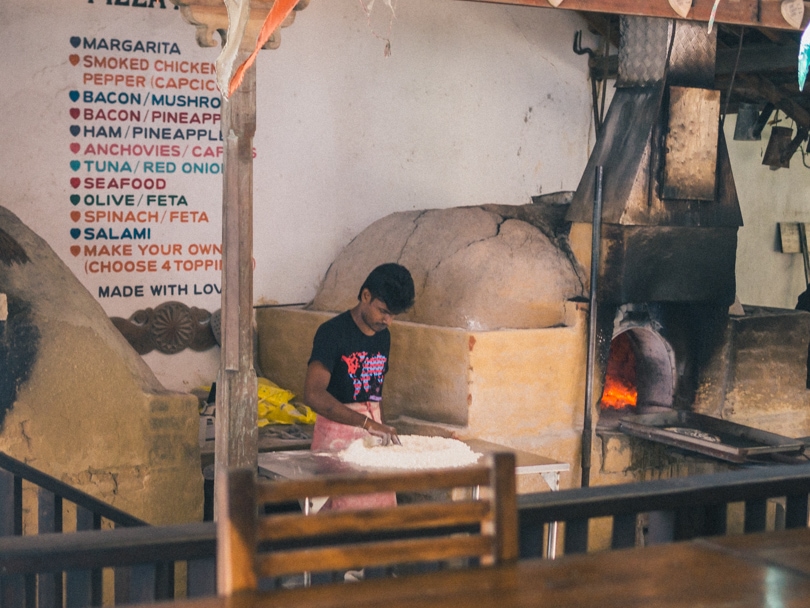 Snorkeling
Snorkeling is a popular activity at Dalawella Beach, as there is a coral reef just a short distance from the shore. The reef is home to a variety of colorful fish and other marine life, making it an ideal spot for snorkeling enthusiasts. It is recommended to bring your own snorkeling gear, as there are limited rental options available.
Surfing
While not as well-known as some of the other surfing spots in Sri Lanka, Dalawella Beach does offer some decent waves for beginner and intermediate surfers.
The best time to surf here is during the monsoon season from May to October when the waves are larger and more consistent. There are a few surf schools and rental shops in the area for those who need equipment or lessons.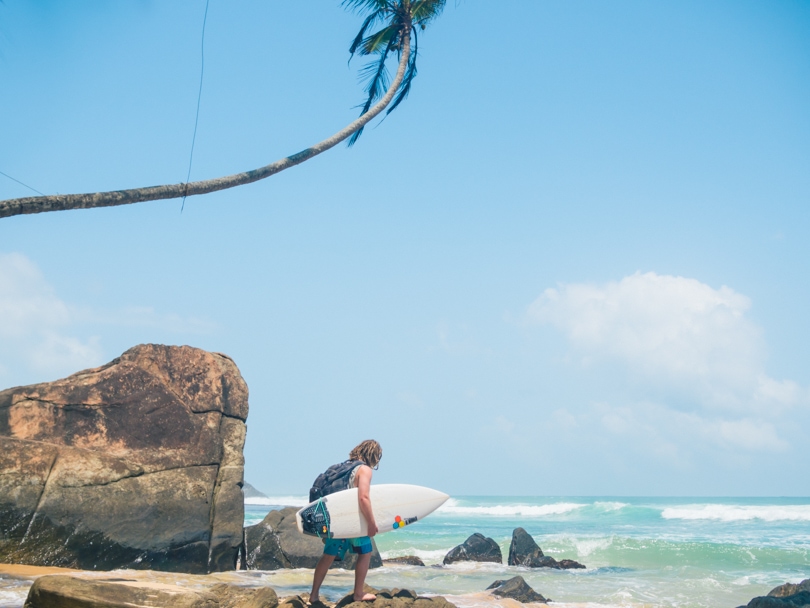 Turtles at Dalawella Beach
Dalawella Beach is also known for its resident sea turtles. You can spot turtles swimming in the shallow waters near the shore or sunbathing on the beach. We spotted several from the top of Wijaya Rock and at the easternmost end of the beach which is actually nicknamed "Turtle Beach".
The best time to see the turtles is early in the morning or late in the afternoon. But please maintain a safe distance from the turtles and avoid touching or disturbing them.
We spoke to several of the restaurant workers along the beach who told us about their community-based initiative that aims to protect and conserve sea turtles. It is run by local volunteers who work tirelessly to ensure the survival of these endangered creatures.
Just ask around to see if any turtles have hatched that day and are ready to be set free. Getting to witness those little creatures making their way towards the ocean is one of the cutest things I've seen in a long time.
Sunset at Dalawella Beach
Another attraction at Dalawella Beach is the stunning sunsets. I love watching the sunset from here because it is so much calmer than Unawatuna Beach. The beach offers an unobstructed view of the sun setting over the Indian Ocean, creating a spectacular show of colors.
You can enjoy the sunset while lounging on the beach, sipping on a cocktail in a beach bar or taking a stroll along the shoreline with a fresh coconut in hand. The sunset at Dalawella Beach is a must-see for anyone visiting this part of Sri Lanka.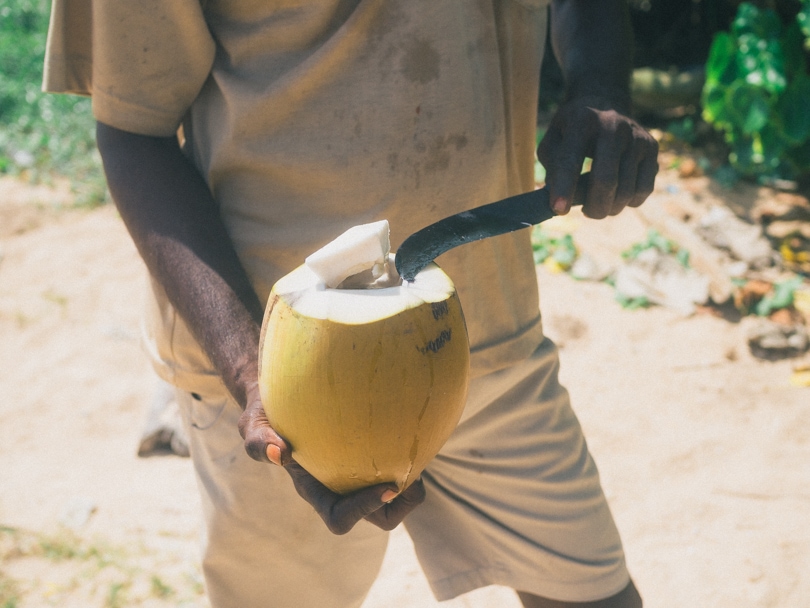 Where to stay close to Dalawella Beach
Between Dalawella Beach and Unawatuna, there are a variety of accommodation options available to suit all budgets and preferences.
If I were to visit this part of the island again I would definitely stay in the Dalawella Beach area as opposed to the main Unawatuna Beach stretch. We walked past so many nice-looking hotels and the whole atmosphere was just more relaxed. And best of all there were almost no other people.
Here are some of the best options if you're looking to stay close to the beach:
Birds Paradise Cabanas Unawatuna
Birds Paradise Cabanas is one of my favorite budget accommodation options in the Dalawella Beach area. Located just a short walk away from the beach, this guesthouse offers comfortable and affordable accommodation in a tranquil and peaceful setting.
The rooms are clean and well-maintained, and come equipped with all the basic amenities you need for a comfortable stay, including air conditioning, free Wi-Fi, and hot water.
In addition, Birds Paradise Cabanas also boasts a lovely garden area where you can relax and unwind after a day of exploring the area. Enjoy the songs from the many different bird species frequenting the garden and don't be scared if a monkey suddenly stops by.
The guesthouse also offers a range of services and facilities, including laundry services, airport transfers, and bike rental, making it a convenient and hassle-free option for budget travelers.
🌴 Book your stay here >> Birds Paradise Cabanas Unawatuna
Amanda Beach Villas
Amanda Beach Villas is a great accommodation option if you want to stay right on the beautiful Dalawella Beach. This beachfront villa offers stunning views of the Indian Ocean and is just steps away from the soft white sand and one of the swimmable parts of the beach without reef.
The villa is divided into ocean-view studios and ocean-view suites, it also has a large dining area that opens up to a beautiful outdoor terrace and a small pool. There are also umbrellas and sun loungers for guests to use at the edge of the garden.
🌴 Book your stay here >> Amanda Beach Villas
Attractions close to Dalawella Beach
In addition to the beautiful beaches, there are several other attractions close to Dalawella Beach that are worth exploring.
The Dog Care Clinic, located a 20-minute walk or 3-minute drive from the beach, is a non-profit organization that provides medical care and treatment for sick and injured stray dogs in the area. The clinic, which is completely funded by the founder and donations, provides medical care, food, and shelter for the dogs.
You can visit the clinic and take a tour of the facilities to learn about the work that they do. You can read about our experience at the Dog Care Clinic here.
Another nearby attraction is the Japanese Peace Pagoda, which is located just a short drive from Dalawella Beach. The pagoda is a beautiful white structure that was built in the 1970s by a Japanese monk to promote world peace. Visitors to the pagoda can enjoy stunning views of the Indian Ocean and the surrounding countryside.
For those interested in history and culture, the Galle Fort is another must-visit attraction in the area. The fort, which was built by the Dutch in the 17th century, is a UNESCO World Heritage Site and is home to several museums, galleries, and shops.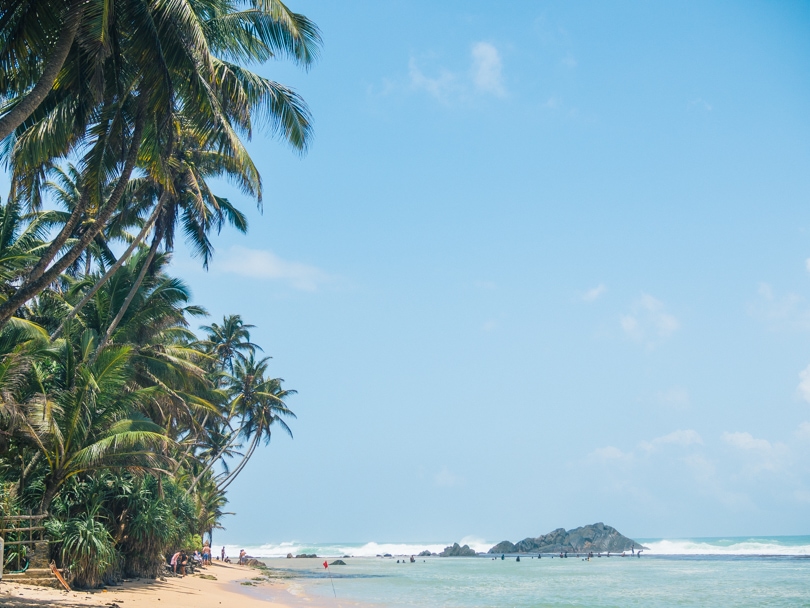 Frequently Asked Questions
Is Dalawella Beach worth visiting?
Yes, Dalawella Beach is definitely worth visiting if you find yourself on the south coast of Sri Lanka. Dalawella Beach is relatively quiet and less crowded than its more popular neighbor, Unawatuna.
The beach is known for its soft light-colored sand, clear blue waters, and the iconic palm tree rope swing that has become a popular spot for taking Instagram-worthy photos. In addition, there are several restaurants and cafes near the beach where you can enjoy delicious local cuisine while taking in the beautiful views.
Which side of Sri Lanka has the best beaches?
Sri Lanka is known for its beautiful beaches all around the island. However, the southern coast of Sri Lanka is particularly famous for its stunning beaches.
Some of the most popular beaches on the south coast include Unawatuna, Dalawella, Mirissa, Tangalle, and Bentota. These beaches are known for their crystal-clear waters, soft white sand, and a range of water sports activities.
The east coast of Sri Lanka also has some beautiful beaches, such as Trincomalee and Arugam Bay, which are popular among surfers.
Are the beaches in Sri Lanka good for swimming?
Yes, Sri Lanka is known for its beautiful beaches that are generally good for swimming. However, there are a lot of reef in the water in many places and heavy waves with undercurrents. So always be careful.
Some of the best beaches for swimming in Sri Lanka include Unawatuna Beach, Nilaveli Beach, Mirissa Beach and Hikkaduwa Beach.
Why is Sri Lanka such a popular destination?
Sri Lanka is a popular destination for many reasons, including its stunning natural beauty, rich cultural heritage, and warm hospitality. Here are some of the reasons why Sri Lanka is such a popular destination:
Natural Beauty: Sri Lanka is known for its breathtaking landscapes, which range from pristine beaches to lush rainforests and misty mountains. The country is home to several national parks and wildlife reserves, which are home to a variety of flora and fauna, including elephants, leopards, and birds.
Cultural Heritage: The many UNESCO World Heritage Sites, including ancient cities, temples, and fortresses, tell the tale of a long and rich history. The ruins of Anuradhapura, Polonnaruwa, and Sigiriya are some of the most popular attractions in the country.
Warm Hospitality: Sri Lankans are known for their warm hospitality and friendly nature. Visitors to the country are often struck by the kindness and generosity of the locals, who are always ready to help and make visitors feel welcome.
Adventure Activities: Sri Lanka is especially popular amongst surfers, but also offers a range of other adventure activities, including snorkeling, hiking, and wildlife safaris. The country's varied landscape and natural beauty make it the perfect destination for those seeking adventure and outdoor activities.
Food: Sri Lankan cuisine is a blend of Indian, Malay, and Dutch influences, and is known for its bold flavors and spices. The country's street food is particularly popular, with dishes like kottu roti, hoppers, and samosas being favorites among visitors.
My favorite bottle for travel, backpacking and hiking.
You can fill it up anywhere, LifeStraw filters bacteria, parasites, chemicals and microplastics.
For every Life Straw product purchased, a child in need receives safe water for an entire school year!
Popular Sri Lanka travel guides
---
Remember to pin for later 😉