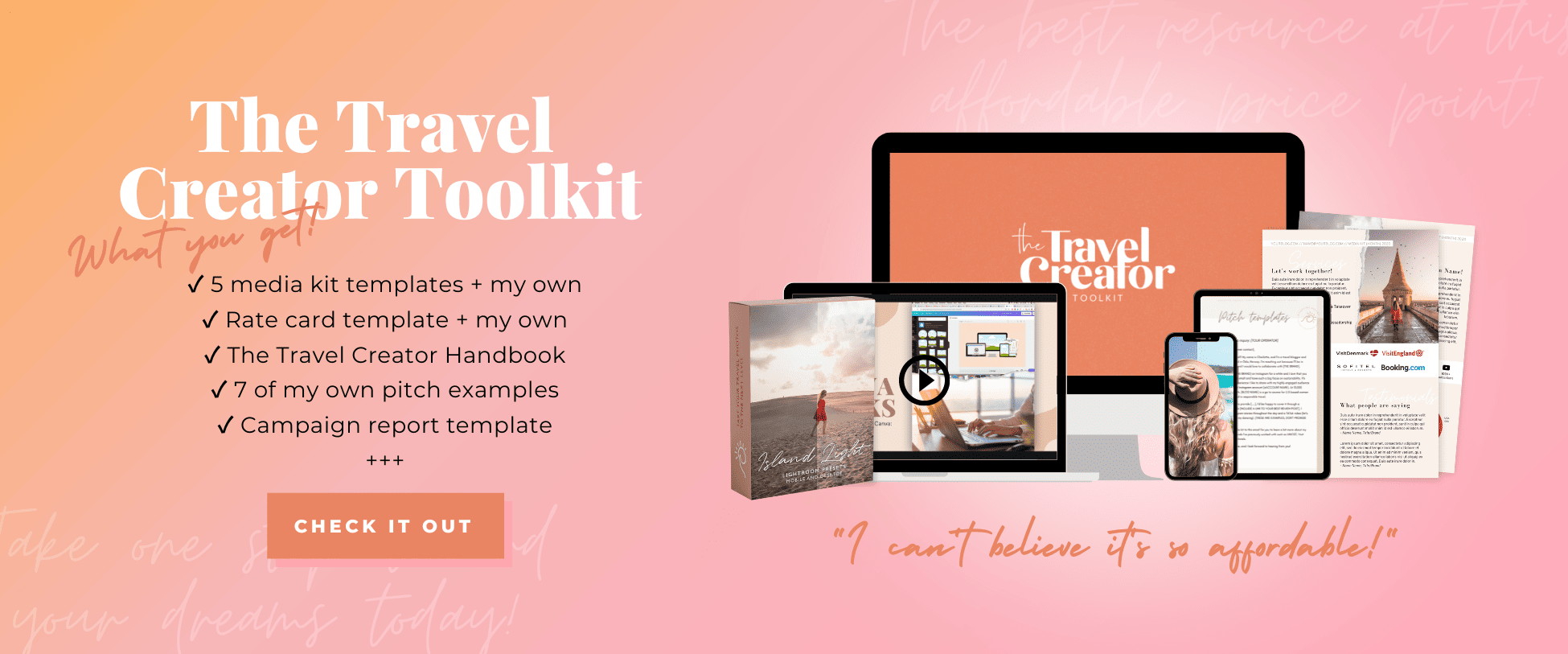 This post may contain affiliate links. I will earn a small commission if you purchase through them, at no extra cost to you.
When I first stepped foot on the island of Lombok almost 10 years ago, Selong Belanak Beach was the place to be on the south coast. A picturesque and vast bay with powdery white sand and crystal-clear turquoise water.
However, as more and more tourists visit the island, the other beaches around Kuta have been developed and made attractive for tourists as well. So is Selong Belanak still worth visiting?
In this Selong Belanak first-timer's guide, you'll learn how to get there, what to expect, what to be aware of and where to stay close to Selong Belanak Beach.
🌟 Remember to always get insurance before you travel to Lombo or anywhere else. SafetyWing is an affordable subscription travel insurance that you can purchase even after departure. Read my complete SafetyWing review here.
How to get to Selong Belanak Beach
We didn't really want to leave the palm tree paradise that is Whales & Waves Resort. But at the same time, we were excited about being able to drive around on our own on non-dirt roads and sip some cocktails at sunset.
We went back and forth on whether to jump on a plane or take the public ferry from Sumbawa to Lombok. The day before departure we decided on the latter, as it would be more cost- and time-efficient.
However, most of you will probably travel to Lomobk from Bali, so here are a few options.
Bali to Lombok fast boat
If you're coming from Bali you can take a fast boat from several harbors, I prefer Serangan conveniently located in the south close to the airport and the Bukit. The journey over to Lombok takes around 1.5 hours and pick-up from the main tourist hubs in Bali is included in the price.
The drive from Bangsal Harbor (Teluk Kodek Port) to Kuta takes about 2 hours, you can take a taxi or arrange for a private driver to pick you up. I prefer to arrange transport in advance so I don't have to haggle with all the taxi drivers when I arrive.
Read more in my Bali to Lombok by fast boat guide.
🌟 You can check price & availability here >> Fast boat between Bali and Lombok
Bali to Lombok flight
The fastest and most convenient way to reach Kuta Lombok is by air. Lombok International Airport (LOP) is the nearest airport, located closer to Kuta than the harbor, only 20 km away. There are several airlines that operate flights to Lombok, including Garuda Indonesia, Lion Air, and AirAsia. The flight itself only takes 40 minutes.
🌟 You can book transport from the airport to Kuta here. The driver will often wait for you in the arrivals area with your name on a sign.
How to get around Lombok
Most of you who want to visit Selong Belanak will probably be based in the Kuta area on the south coast. This is where you'll find all the best white-sand beaches and chill surfer vibes. The best way to get around is to rent a scooter, I just ask my accommodation to arrange it for me.
Scooter rental is usually 70k a day, just ask your accommodation to arrange it for you. If you're there for a longer period of time, you might be able to negotiate down to 60k a day. Remember to also ask for a helmet. Also, I like to take photos of the scooter when I get it so they can't charge me for "damages" that were already there.
Selong Belanak is easy to find, just take the main road west out of Kuta and follow it for about 40 minutes. There are many large street signs showing you the way. Just be careful when driving by yourself, you never know what's around the next turn. A herd of water buffalos, children playing in the middle of the road or a work truck backing up into the wrong lane. I've seen it all!
Must read >> Bukit Merese in South Lombok: The best sunset viewpoint
What to expect
Selong Belanak Beach is one of the, if not the most beautiful beach close to Kuta Lombok. The backdrop of lush green pyramid-looking hills in contrast with the white sand and turquoise water makes the entire bay picture-perfect.
Although it can get busy with beginner surfers, there are still quiet areas where you can enjoy the beach and ocean for yourself. The eastern part is lined by busy warungs and the western part is where you can lounge on the sand in peace.
The beach is great for families with small children as the water in some parts is very shallow. Sometimes there's also a large floating raft that you can walk on further into the sea, and many local children to play with throughout the day.
As this is one of the most popular beaches on the South Coast, there are hawkers selling the usual Lombok fabrics, wood carvings, bracelets, fruits and ice cream. If you're not interested, just shake your head and say no thank you. Please be respectful.
Although Selong Belanak sounds and looks like an absolute paradise, I just don't get a good feeling here. I can't put my finger on what it is exactly, but I just don't love it. I usually visit once on every trip to Lombok and then hang out at my favorite beach, Tanjung Aan.
Selong Belanak Beach entrance fee
There's no entrance fee at Selong Belanak Beach, however, you do have to pay 10,000 IND per scooter for parking. But that's pretty standard at all the beaches around here.
I almost got robbed
The first time I visited Selong Belanak back in 2015 I was almost robbed. I put my stuff on the sand and went swimming like I had been doing on all the other beaches. Just a few minutes later I heard a man yelling for me to get out of the water. I didn't understand what he wanted but reluctantly went back to my things.
Luckily it was one very observant warung owner who had spotted three thieves, wearing black leather jackets on the beach I might add, just in time and alerted me to their presence. He then proceeded to watch my stuff for the rest of the day free of charge.
So the moral of the story is, don't leave your things unattended at Selong Belanak Beach. Though, I've never had any problems since nor on the other beaches around Kuta Lombok.
Must read >> 5 incredible viewpoints in south Lombok you shouldn't miss
Top things to do at Selong Belanak
Learn to surf
Selong Belanak Beach is THE best spot in Lombok for beginner surfers, with slow beach breaks close to shore. The water is also crystal clear and there's very little seagrass. The perfect conditions for learning how to surf.
All the warungs along the beach offer surf lessons and boards for rent, something you will quickly realize as soon as you step foot on the sand. Try not to get overwhelmed by everyone wanting to get your attention at once. Keep in mind that you will often get a better price if you choose a warung further from the entrance.
When I was living in Lombok, my sisters came to visit and we had private surf lessons for 300k IND per person. This was my sister's first time on a board and she, of course, stood up on the first try being the athlete that she is. Yes, jealous sister here.
Eat and drink
As with most of the beaches along the south coast in Lombok, you can use the sun loungers and parasols for free if you buy food and drinks from the warung. The food I've had at Selong Belanak has always been surprisingly fresh and tasty. My favorites to eat on the beach are Mie Goreng, chicken saté and Nasi Campur.
I love to chill in the warungs throughout the day, talking to the owners and practicing my Bahasa. It's also a great place to meet other travelers.
Watch the water buffalos
Every afternoon around 5:00 pm, the local farmers bring their water buffalos back along the beach for the night. It is such a cool photo op, just don't get too close and bother the animals. Keep in mind that this is someone's livelihood!
Where to stay close to Selong Belanak
🌟 My top pick >> Suku Lifestyle Hotel close to Selong Belanak Beach
Most of you will probably be based in Kuta while exploring the south coast of Lombok. This is where you'll find most of the best boutiques, restaurants, bars and nightlife. One of the most popular places to stay in Kuta is El Tropico Boutique Hotel, the perfect backdrop for a tropical photoshoot. Just take a look at their beautiful decor.
I, however, find El Tropico a little busy and prefer the much calmer and highly rated Rascals Hotel. The breakfast, the staff, the pool area, I can't say enough good things about this adults-only hotel. And it is actually quite affordable for everything you get.
Since you need a scooter anyway there is really no reason to stay in town unless you want to be in the midst of the hustle and bustle at all times. There are so many amazing accommodation options close to Selong Belanak as well.
Be sure to check out Suku Lifestyle Hotel, one of my favorite hotels outside Kuta, with its Istagrammable decor and spotless rooms. Don't wait too long if you want to stay here, it is often booked out months in advance.
Is Selong Belanak still worth visiting?
Yes, Selong Belanak is definitely worth visiting. Especially if you want to learn how to surf. There's also no getting around that it is one of the most beautiful beaches on the south coast, and you might like it much more than I do. If you have the time, I recommend visiting all the best beaches around the Kuta area to find your favorite.
More Lombok travel guides
---
Remember to pin for later;)