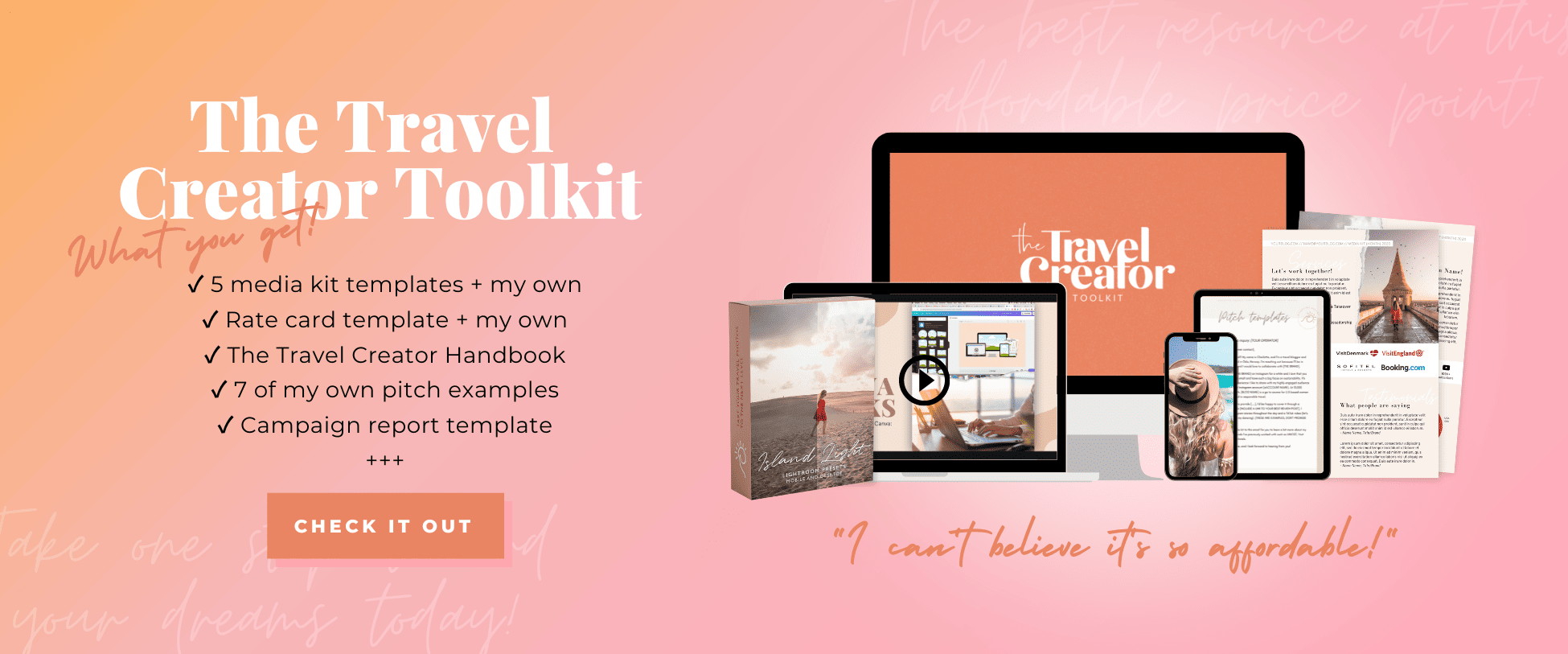 This post may contain affiliate links. I will earn a small commission if you purchase through them, at no extra cost to you.
Are you looking for the best beaches in Kuta Lombok?
If you're in Bali wondering where all the white sandy beaches are, you should go to Kuta, Lombok. This is where you'll find all the best beaches in Lombok. I first stepped foot on the island more than 8 years ago, in hopes of escaping the Bali crowds, and I absolutely fell in love.
South Lombok is a paradise for beach lovers with every cove and bay hiding the most beautiful stretches of sand. Kuta, a hip beach town sharing no similarities with its Bali namesake, is at the center of it all with more than 50 beaches within an hour's drive.
While living in Kuta Lombok for several months, I got to explore my fair share, so let's take a look at my 17 favorite beaches in and close to Kuta Lombok. I got a local friend to look this over and make sure all the names are correct, so here's the ultimate South Lombok beach guide!
🌟 Remember to always get insurance before you travel to Lombok or anywhere else. SafetyWing is an affordable subscription travel insurance that you can purchase even after departure. Read my complete SafetyWing review here.
My top pick: Best beach in Kuta Lombok
The best beach close to Kuta is without a doubt Pantai Tanjung Aan. The powdery white sand, turquoise water and colorful warungs make this beach a true tropical paradise. I've written in more detail about Tanjung Aan and all the best beaches below, but first, let's take a look at how to get to Kuta Lombok.
How to get to Lombok from Bali
By Sea
If you're coming from Bali you can take a fast boat from several harbors, I prefer Serangan conveniently located in the south, close to the airport and the Bukit. The journey over to Lombok takes between 1 hour and 45 minutes and 3 hours, pick-up from the main tourist hubs in Bali is often included in the price.
Learn more in my complete guide on how to get from Bali to Lombok by fast boat.
The drive from Bangsal Harbor (Teluk Kodek Port) to Kuta takes about 2 hours, you can take a taxi or arrange for a private driver to pick you up. I prefer to arrange transport in advance so I don't have to haggle with all the taxi drivers when I arrive.
🌟 You can check price & availability here >> Fast boat between Bali and Lombok
By Air
The fastest and most convenient way to reach Kuta Lombok is by air. Lombok International Airport (LOP) is the nearest airport, located closer to Kuta than the harbor, only 20 km away. There are several airlines that operate flights to Lombok, including Garuda Indonesia, Lion Air, and AirAsia. The flight itself only takes 40 minutes.
You can book transport from the airport to Kuta here. The driver will often wait for you in the arrivals area with your name on a sign.
How to get around Lombok
By Land
You can also easily reach Kuta by land from other parts of Lombok Island. If I'm doing day trips or going longer distances like from the north to the south, I often book this driver. It is a customizable 10-hour tour, you choose where you would like to spend the time.
🌟 You can check price & availability here >> Lombok private driver
As part of a tour
If you're limited on time and want the explore the highlights of South Lombok, I recommend this guided tour of the Kuta area. It includes Kuta Beach, the beautiful Tanjung Aan, Bukit Merese and several traditional villages known for their handicrafts. It's super affordable for what you get!
How to get around Kuta
The best way to get around the Kuta area is by scooter. I love to drive around, feel the wind in my hair and the sun on my skin and just explore. It's the best feeling. Traffic is much less crazy than in Bali and if you encounter a traffic jam it is most likely caused by water buffalos.
Scooter rental is usually 70k a day, just ask your accommodation to arrange it for you. If you're there for a longer period of time, you might be able to negotiate down to 60k a day. Remember to also ask for a helmet. Also, I like to take photos of the scooter when I get it so they can't charge me for "damages" that were already there.
All the beaches I mention in this guide can be reached within one hour on a scooter from Kuta Beach. Just keep in mind that you have to drive on dirt and gravel roads to get to some of them, so make sure you're comfortable on a scooter.
Kuta Lombok Beach Map
Best beaches in Kuta
1. Kuta Beach
Kuta Beach is the main beach in the area, a huge crescent-shaped bay that unfortunately lacks tropical charm. There's a huge waste management issue in Kuta in general, and it is very evident here. In addition, this is hawker central and the hangout spot for many men that has yet to get used to women in bikinis on the beach. At least that's the feeling I was left with.
So you might be wondering why I decided to include Kuta Beach in this guide, and that's because most hotels and other accommodation in central Kuta is no more than a 15-minute walk away from the beach.
So this can be a great place to go for a sunset stroll, enjoy dinner at one of the many restaurants, photograph the brightly colored long boats and watch daily life unfold. However, you rarely see anyone lie down for a day in the sun here.
Luckily there are so many beaches to choose from just minutes away, so head east or west out of town and you'll fall in love with the area just like I did.
2. Mandalika Beaches
Mandalika is the other name of the Kuta area, you'll see a large Kuta-Mandalika sign on the main beach.
So we can say Mandalika Beach runs in several parts inside the same bay. In front of Pullman Lombok Beach Resort (farthest away in the photo above) and in front of Novotel Lombok Resort & Villas. Both hotels are about 5 minutes away from Kuta town on a scooter. If you prefer more high-end accommodation, this is definitely the place to be.
These beaches are absolutely beautiful, however, I rarely hang out here myself. For some reason, I feel like I'm trespassing on the property of the hotels even though no one has ever said anything. So I often head to Seger or Serenting, the two next beaches along the coast.
3. Seger Beach
Next, about 10 minutes away from Kuta, you'll reach Seger Beach. If you prefer to walk, expect about 25 minutes. It's easy to find when you get close with many signs leading right up to the entrance. Some days you have to pay 10k to get through the bamboo gate and some days it's just left open.
Once you pass the gate you will see a bridge going over to Mandalika Beach on your right, straight ahead is Seger Hill and if you keep left you get to Seger Beach. You can park up by the gazebo-looking structure and go explore or park down by the beach where you sometimes have to pay an additional 10k fee.
The beach itself is tiny, with some benches in the shade and a small warung selling cold drinks and coconuts.
Seger is also a popular surf spot, being one of the closest waves to Kuta. It breaks best under smaller conditions with a mid to high tide covering the sharp reef below.
Must read >> 5 incredible viewpoints in south Lombok you shouldn't miss
Best beaches east of Kuta
4. Serenting Beach
Serenting, which shows up on Google Maps as Pantai Torok Bare, is a long and narrow white sand beach that runs from Seger Hill all the way to Bukit Merese. There are a lot of reef in the water so make your way to the sandy part in the middle of the beach if you want to go for a swim.
I love to come here to enjoy the peace and quiet, as there are rarely more than a few people on the beach at any time. Sometimes I sit down to practice my Bahasa with the locals who are often chilling in the shade under the makeshift shacks you see in the photo above.
Unfortunately, the Mandalika Sirkuit International, a large racing track, has been built almost down to the beach. In my eyes, it's absolutely heartbreaking for this beautiful area to be destroyed by this monstrosity. On Google Maps it says that the beach is temporarily closed, so since I haven't been here in a year I don't know what's going on at the moment.
5. Merese Beach
The large headland that sits between Serenting and Tanjung Aan Beach is called Bukit Merese. It is the best sunset viewpoint close to Kuta and a must during the day as well because of the absolutely breathtaking views.
There are several small, white-sand beaches dotted along the western side of the headland, that you can often have all to yourself. Just be careful when making your way down the rock face on the slippery gravel.
On days when it's super windy on Tanjung Aan, I like to lie down here as it is much more sheltered from the weather.
6. Tanjung Aan Beach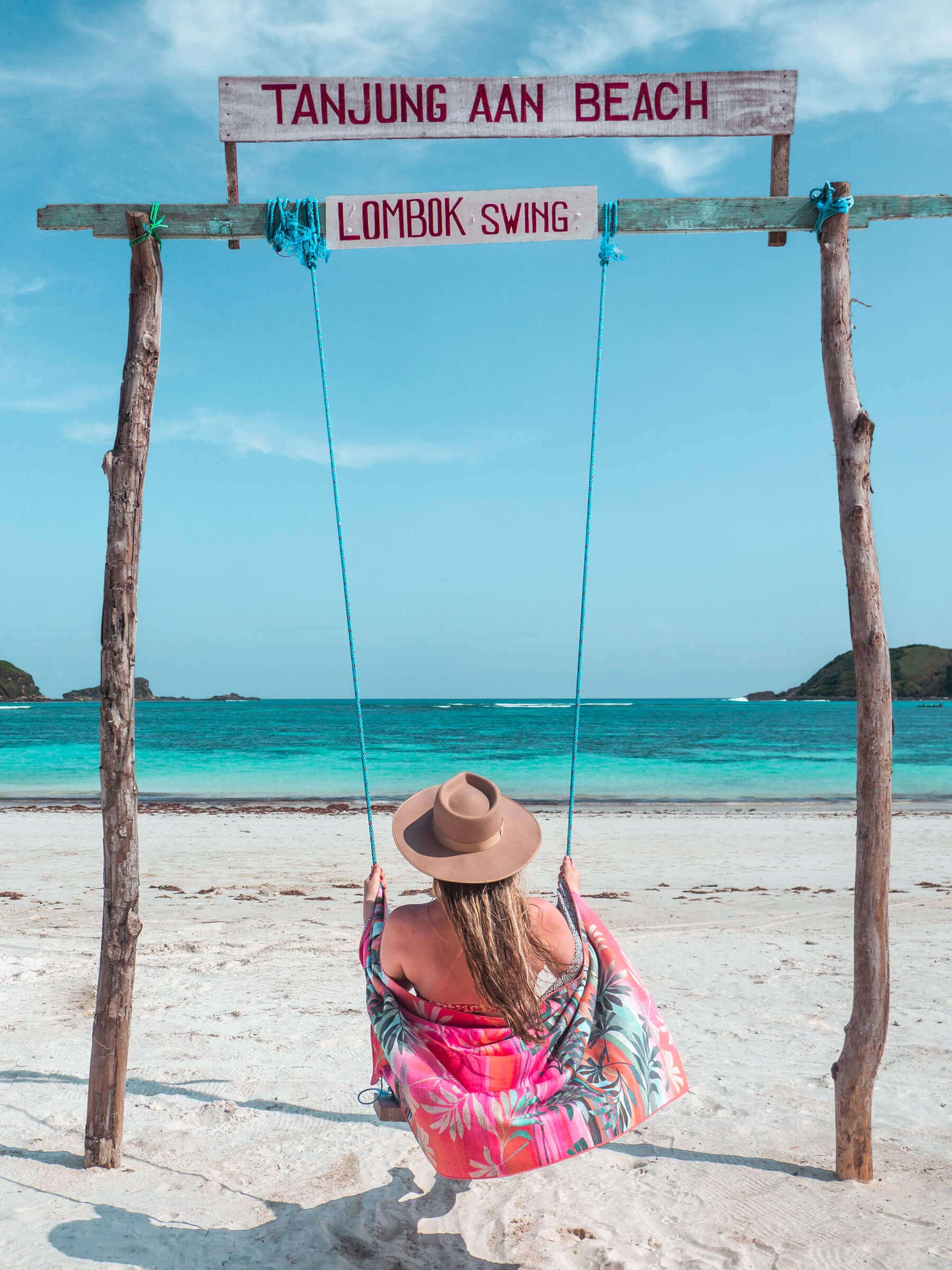 Tanjung Aan is my favorite of all the beautiful beaches around Kuta, Lombok. This is where I spend most of my time when I'm on the island. It's easy to find, just follow the main road east out of Kuta until you see signs to Tanjung Aan.
The first time I came here back in 2015, we had the entire beach to ourselves for days. Fast forward to 2023, and Tanjung Aan has become a crowd favorite, though it is so vast that it never feels like that.
This large, crescent-shaped beach, divided by a large rock in the middle, is known for its soft white sand and turquoise waters, making it a perfect spot to spend the entire day swimming and sunbathing.
There are colorful warungs all along the westernmost cove, where you can use the sunbeds free of charge if you buy food or drinks. Warung Turtle is the OG warung that has been there from the beginning. If you prefer to lay on the sand and get away from everyone else, head to the eastern cove.
This is the most popular beach close to Kuta so naturally there are many hawkers here. Mainly selling beautiful Lombok fabrics, fresh fruit, ice creams and wood carving. Please be nice, if you're not interested just shake your head and say no thank you.
7. Rungkang Beach
One day I randomly saw a cute little villa for rent on top of a hill in an area called Eka's. I had never been that far east in Lombok before so I started researching the beaches close by. And wow, it looked incredible. I booked the villa then and there, and a couple of days later I jumped on my scooter and drove for about 1 hour and 15 minutes from Kuta.
Pantai Eka's is the main beach, however, I didn't like it as there aren't many tourists here which means a lot of staring. So I spent most of my time at Rungkang Beach and absolutely loved it. It was perfect for swimming with turquoise water and a white sandy bottom. I shared the beach with one other person the entire time I was there.
The drive down to the parking area was a little rough with slippery gravel and potholes. But as long as you take your time you should be fine. This is a wild beach with no amenities, so bring water and everything else you might need. You don't want to make your way back up to the road if you get thirsty!
8. Surga Beach
I love Pantai Surga, a hidden cove with an abandoned hotel, right on the sand. It feels like a true tropical paradise with majestic palm trees, tall cliffs covered in greenery and crystal-clear water.
You have to drive through the bush on a narrow trail to get there, but it is worth it. Park your scooter in the lobby and go explore. Again, there are no warungs in the area, so remember to bring enough water.
This isn't the best place for swimming as the waves are pounding onto the beach and the currents are strong. However, if you're a surfer, definitely bring your board. We had the beach all to ourselves for a couple of hours, before a crew of locals showed up to enjoy some drinks at sunset.
9. Pink Beach
If you've been wanting to visit the Instafamous Pink Beach in the Flores but haven't made it yet, you're in luck, because Lombok has a pink beach of its own, called Pantai Tangsi.
It is definitely one of Lombok's most unique beaches, though the pinkishness of the sand depends on the light. The beach gets its color from eroded coral, and the contrast against the turquoise water is absolutely stunning.
The drive from the Eka's area takes around 45 minutes, and if you're coming straight from Kuta expect to spend 1 hour and 30 minutes on the road. If you get tired from the journey you can sit down and enjoy a cold drink and simple dishes like Mie Goreng at one of the small warungs.
There are several pink beaches in the area, so my recommendation, if you drive by yourself, is to head to the main pink beach early in the morning and then continue on to Pink Beach 2 or 3 when the crowds arrive. Or if you can afford it, please spend a night or two in Jeeva Beloam Beach Camp, their bungalows are stunning. You have to see it!
Pink Beach & Gilis tour
You've probably heard about the Gili Islands, a string of picturesque islets off the coast of Lombok's northwest coast. But did you know that Gili just means island or islet and that there are Gili's dotted all along the southern coast as well?
🌟 My top pick >> This guided tour includes both Pink Beach 1 and 2, in addition to snorkeling at Gili Petelu, Pulau Pasir (a sandbar) and Tanjung Ringgit, the easternmost tip of the island. It is a definite must if you're limited on time and don't want to drive all the way to East Lombok by yourself.
10. Kaliantan Beach
Southeast of Pantai Surga you'll find maybe the longest continuous beach on the island, called Pantai Kaliantan. This is a completely wild white-sand beach and a haven for kitesurfers with steady side winds blowing across a lagoon protected by a surrounding coral reef.
Kaliantan gets some of the most reliable kitesurfing conditions in Indonesia and with shallow water close to shore, it is ideal for beginners. And the best part is that you can sometimes have it all to yourself. It was very easy to find with a few signs pointing to Kaliantan Paradise Kitesurf Bungalow.
Best beaches west of Kuta
11. Are Guling Beach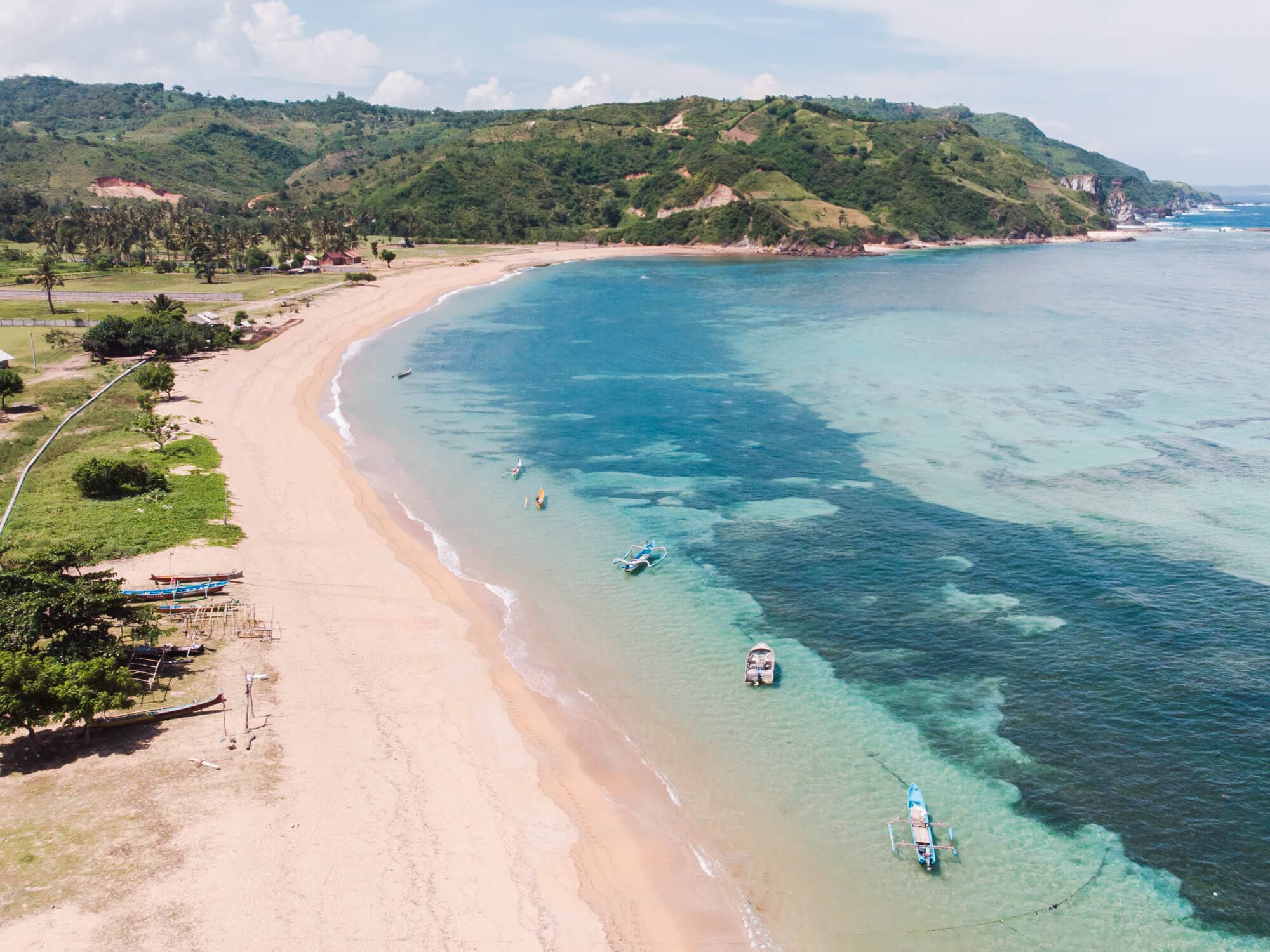 Pantai Are Guling is the first beach You'll reach when driving along the main road west from Kuta. Look for a large green sign and take a left, the road gets bumpy from there so drive carefully. Especially after heavy or long periods of rain, it becomes quite slippery.
The beach at Areguling is a crescent-shaped stretch of sand skirted by lush green foliage and the nearby islet of Gili Nusa rests inside the bay. There are no sun loungers and not many trees for shade, so bring a parasol if you need one. Sometimes cold drinks are available for purchase, sometimes not.
This is one of the main surfing beaches in Kuta Lombok, so you typically won't see many tourists cruising the beach and can enjoy the solitude if you're not hitting the waves.
There are two main waves at Areguling on either side of the bay, a right and a left. The right breaks as a point and the left breaks over shallow reef at high tide.
If you're coming to Kuta Lombok with your family or surf buddies, I recommend renting out Le Joglo, a traditional house sitting on a hill overlooking Areguling. I love this place, just get in early as it is often booked out for months.
12. Mawun Beach
Pantai Mawun is my second favorite beach in Kuta Lombok, a wide bay of white sand that drops into deep turquoise water. It's the perfect place to go swimming with very little reef and seagrass on the western side.
Mawun Beach is located around 20 minutes from the heart of Kuta, just head west and drive until you see a brown sign for Mawun Beach. Take a left where you see the bamboo shack selling petrol out of plastic bottles and keep right.
There are several access points to the beach where you can also park your scooter in the shade. And just like most of the beaches in the area you have to pay a small entry fee of 10k per motorbike.
You can chill on the sand or on one of the sun loungers in front of the different warungs. There are mostly children selling bracelets here and the occasional fruit salesman. I absolutely love Mawun and I can't believe so few people visit.
13. Tampah Beach
After Mawun, the next beach west is called Tampah, a long and narrow stretch of sand lined by fields and lush, rolling hills. The photo above is taken from Lancing Beach looking towards Tampah.
Coming from Kuta Beach you'll see a large Tampah Beach sign on the left side of the road. And "no beach harassment", as a smaller sign reads, is not allowed here. I'm guessing they're referring to the very eager hawkers at Kuta Beach and Tanjung Aan.
They also claim to be the cleanest beach in Lombok and that they clean the beach every day. And the beach is indeed spotless, a nice change from the plastic waste issue that haunts most of the beaches on the island.
There are a few warungs where you can enjoy the usual delights and some sunbeds you can use for free when you buy from the restaurants. It's a great place to swim when the waves aren't too big.
14. Lancing Beach
Continue down the shore towards the western part, and the beach changes name to Lancing. It is very easy to find from the main road with an official road sign and a wooden sign. The drive down a dirt road is very short, which is a nice change from some of the other beaches on the west side.
On my first visit to Kuta Lombok, this beach was completely overgrown and deserted. These days, however, the boys that run it have done a great job making it a beautiful place to spend a few hours. A couple of warungs serve up the typical local dishes, tasty and cheap. So I always come here at least once when I'm on the island.
15. Semeti Beach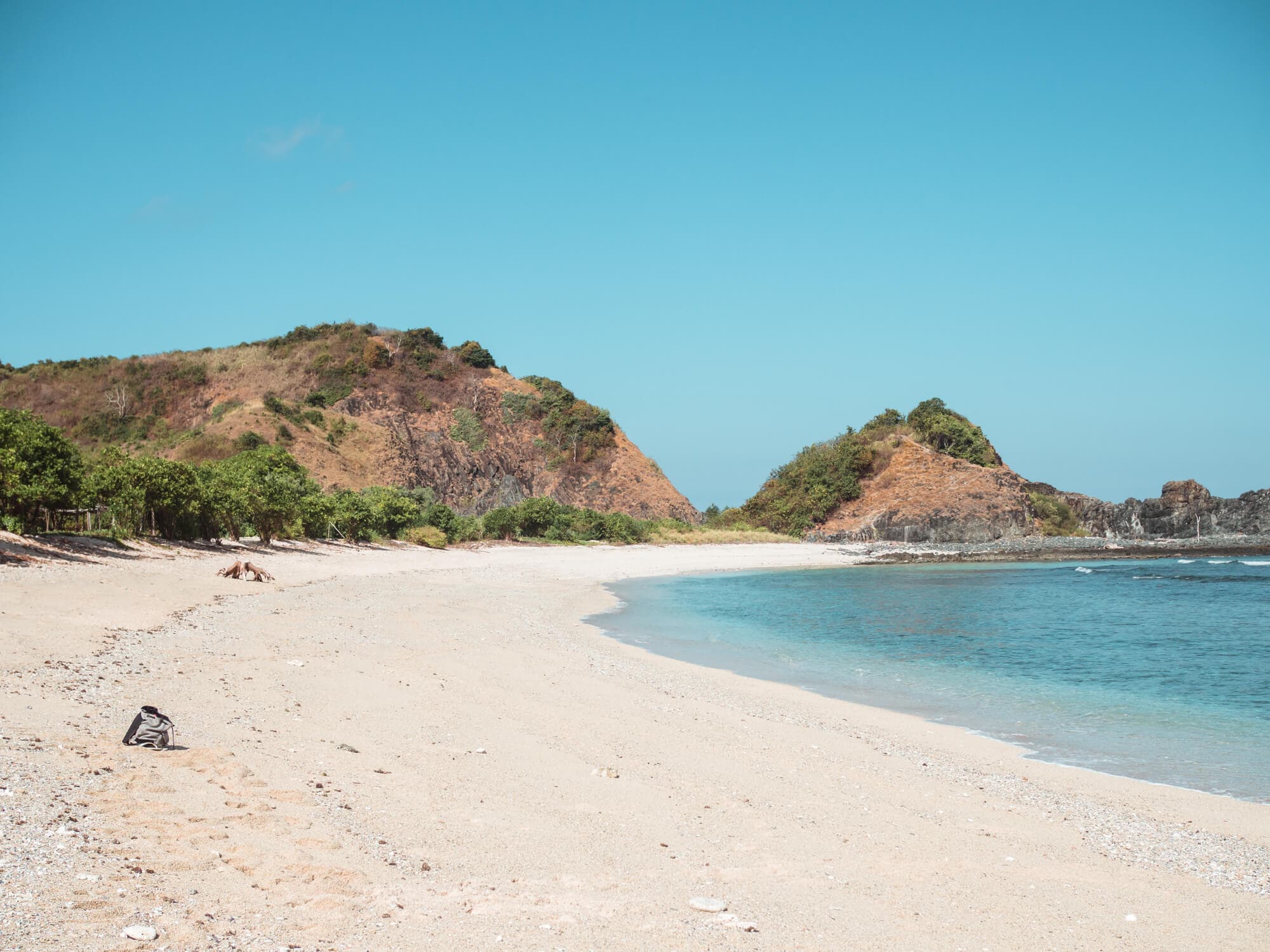 Semeti Beach, also known as Pantai Semeti by locals, is located about 45 minutes west of Kuta. From the main road, you'll see a sign to Pantai Mawi, take a left and follow the dirt road until you get to a fork where you take a left again. You have to maneuver steep gravel roads, potholes, and after rainfall, big mud puddles on your scooter, so be careful.
I have yet to meet more than a few locals here, so I love coming to look for seashells (and put them back when I'm done photographing of course). There are no warungs or other amenities, so if you get thirsty head to Mawi.
Search for Semeti Hills on Google Maps and you'll find some interesting-looking rock formations. Just be careful if you decide to climb them.
16. Mawi Beach
Continue right at the fork in the road and you'll reach Pantai Mawi, one of the most popular surfing beaches in Lombok. Mawi has the most consistent waves on the island throughout the dry season, working at low to high tide, best suitable for intermediates and experts.
Mawi is made up of a small but beautiful bay with light-colored sand and rocky outcrops. There are a few warungs where the surfers and non-surfing partners hang out between sessions. I rarely come to Mawi for a day on the beach, as it isn't the best place to go swimming with a very reefy bottom.
17. Selong Belanak Beach
Selong Belanak is the last of the popular beaches west of Kuta. It is a large white-sandy bay and maybe the busiest of all the beaches in this guide. So keep your valuables safe, leave your bag at one of the warungs when you go in the water. I almost got robbed here once, luckily one of the warung owners alerted me to the thieves and told me to bring my stuff to him.
Selong Belanak is famous for its gentle beach breaks, making it an excellent spot for beginner surfers. Most of the warungs offer surf lessons and boards for rent, in fact, you will be approached by all the warung owners as soon as you step foot on the sand. You will often get the best prices at the warungs furthest away from the entrance.
The beach is surrounded by lush green hills, providing a breathtaking backdrop to the already stunning scenery. Most days the local farmers bring their water buffalos across the beach from one field to another which is a unique sight.
Whether you're looking to surf or simply relax on the beach, Selong Belanak is a must-visit destination in Kuta Lombok. If you would like to stay in this area to explore the beaches west of Kuta, check out Suku Lifestyle Hotel. It is one of my favorite hotels outside Kuta, with its Istagrammable decor and spotless rooms.
Read next >> Top 9 best beaches on Nusa Lembongan
More Lombok travel guides
---
Remember to pin for later 😉