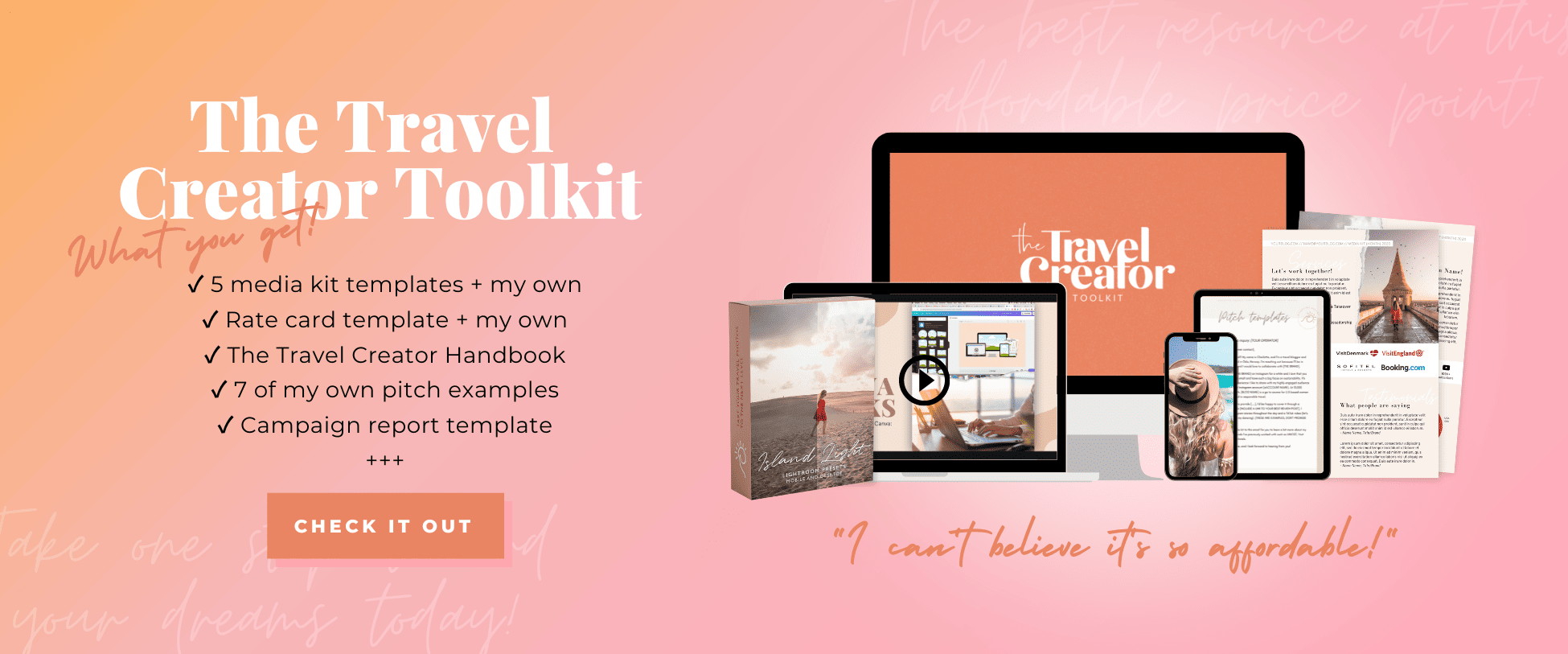 This post may contain affiliate links. I will earn a small commission if you purchase through them, at no extra cost to you.
Are you wondering which fast boat company to choose for your trip from Bali to Lombok? After traveling in Indonesia for more than 13 years, and living in Lombok for 4 months, I have tried most of the boat companies running the Bali to Lombok route.
Some have been hits and some have been complete misses. The Lombok Strait is known for its strong currents and rough waters, which can make the journey quite bumpy at times. So choosing a reputable and safe fast boat company is important.
However, once you arrive in Lombok, you'll be rewarded with beautiful white sand beaches in Kuta, lush tropical forests and traditional Sasak villages to explore.
Let's take a look at everything you need to know before booking your fast boat tickets from Bali to Lombok.
🌟 Remember to always get insurance before you travel to Bali or anywhere else. SafetyWing is an affordable subscription travel insurance that you can purchase even after departure. Read my complete SafetyWing review here.
Fast Boat from Bali to Lombok
The speedboats taking you from Bali to Lombok are in Indonesia called fast boats. It just means a boat with many motors that go really fast, compared to the older ferries. Here are my two favorite fast boat companies.
Gili Getaway
Gili Getaway is a popular fast boat service that has been operating the route between Bali and Lombok for almost 10 years. They offer daily departures from Serangan Harbor in Bali and Teluk Nare/Bangsal in Lombok. The journey takes around 2 hours and 45 minutes, a great way to travel between the two islands.
The boats have comfortable seats, a TV usually playing movies, a full-size electric flush toilet, complimentary water and all the required safety equipment. There is no air-conditioning, however, the windows are open and there are several seats outside on the roof and in the back.
Gili Getaway also provides pick-up and drop-off services from your hotel in Bali, making it easy to get to or from the harbor. Some places outside the main tourist hubs in the south may cost an additional fee.
🌟 Bali to Lombok with Gili Getaway
BlueWater Express
BlueWater Express is the longest-running operator in the Lombok and Gili Islands fastboat business, having pioneered the industry in 2006. They pride themselves on offering a more personalized "boutique" service, compared to some of the larger operators.
BlueWater Express offers several daily departures from Serangan Harbor and Padang Bai in Bali and Teluk Kode/Bangsal in Lombok. The journey takes around 2 hours and 45 minutes, about an hour less from Padang Bai.
The boats are a little larger than Gili Getaway and are equipped with comfortable seating, TV, a large bathroom (for a boat), safety equipment and a spacious sun deck. Some of the boats also have coach-style ventilation.
BlueWater Express provides pick-up and drop-off services from your hotel in Bali, making it easy to get to and from the harbor without worrying about any additional cost.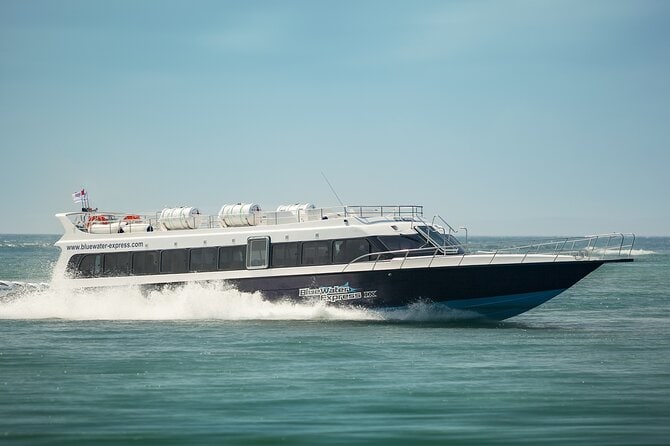 🌟 Bali to Lombok with BlueWater Express
How much does it cost to get from Bali to Lombok by fast boat?
The prices vary with the seasons but expect to pay between $53 and $67, including pick-up in Bali. That's about 750,000 to 1,000,000 IDR, the local currency.
Gili Getaways is about $10 cheaper than BlueWater Express. However, if you're staying outside Kuta, Jimbaran, Sanur, Nusa Dua, Seminyak, Legian and Denpasar, you have to pay an additional fee with Gili Getaways. From Ubud, Canggu and Uluwatu that fee is $3.5 for a shared van and $15 for a private car for 4 people.
Best fast boat company?
In conclusion, both BlueWater Express and Gili Getaway are reliable and convenient fast boat services for traveling between Bali and Lombok. I can't really pick between these two, although I tend to choose Gili Getaways to save that little bit.
If I'm staying in Ubud or East Bali prior to departure to Lombok, I choose BlueWater Express to be able to go from Padang Bai and save about an hour in travel time.
Both companies allow 25kg of luggage in addition to a handbag or backpack. The BlueWater Express boats are a little larger, which means more people to board.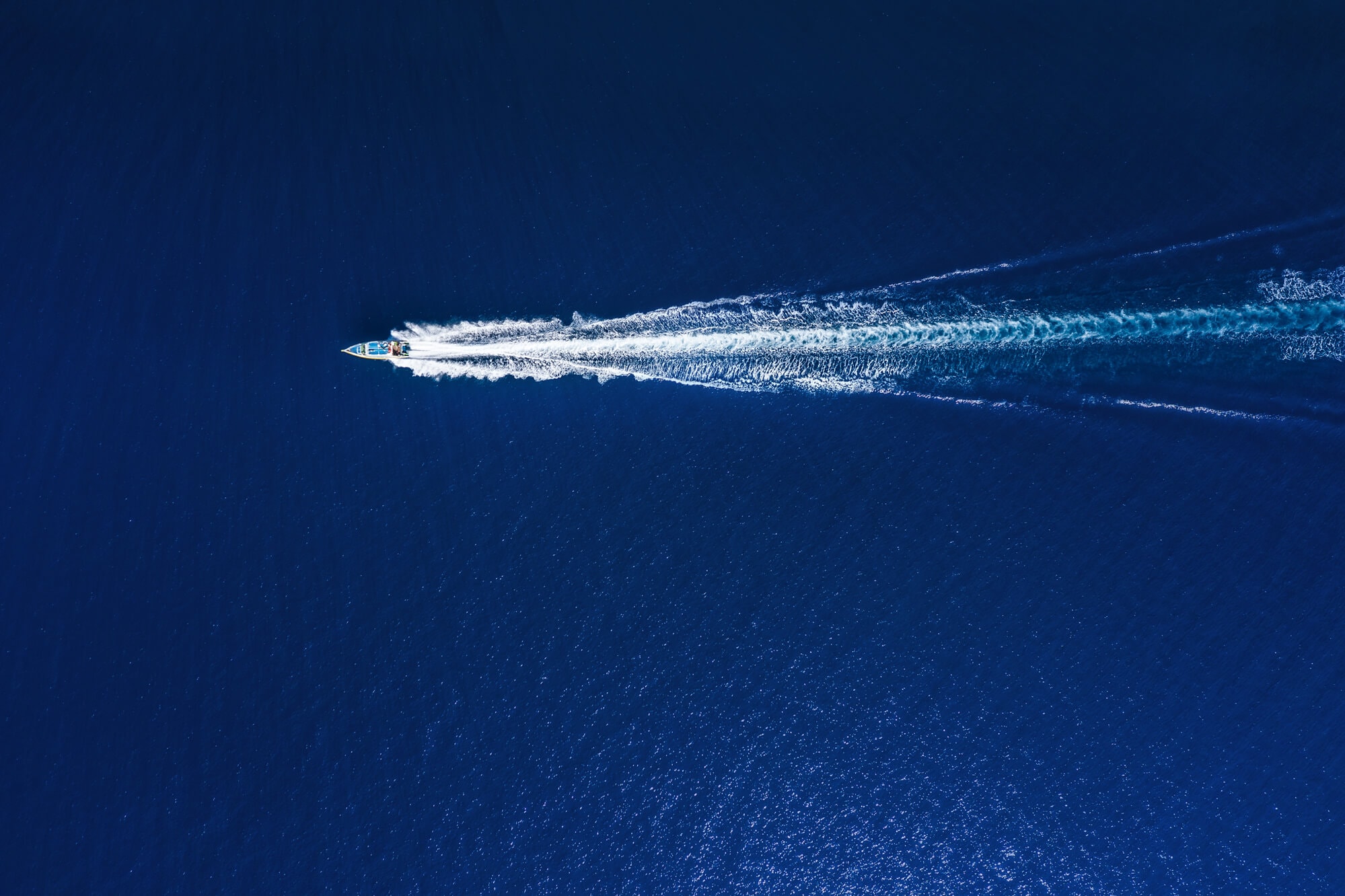 Ports of departure and arrival
Serangan Harbor
I usually take the boat departing from Serangan Harbor, located on the southeastern coast of Bali. It is easily accessible from popular tourist areas such as Kuta, Seminyak, Uluwatu and Sanur. The harbor is well-maintained and has a variety of facilities, including a waiting area and warungs.
Padang Bai
Depending on where you're staying in Bali, you might be closer to Padang Bai, located on the east coast, closer to Ubud and north Bali. Padang Bai is the second main harbor in Bali for departures to Lombok and the Gili Islands.
I recommend going to the bathroom before you leave your hotel, the facilities in the Balinese harbors are less than ideal. There are, however, many warungs and fruit vendors where you can chill with a cold drink and something to eat while waiting for the boat.
Transportation to the Harbors in Bali
If you book the fast boat tickets I suggest, transportation to the harbor in Bali is included. If you're staying outside the main tourist hubs, you might have to pay an extra fee with Gili Getaways. Just make sure to read the fine print before you book.
Once you get to the harbor you will be shown to a ticket office where you have to register.
Bangsal Harbor
Upon arrival in Lombok, the fast boat docks at Bangsal Harbor. This port is located on the northwest coast of Lombok and is the main gateway to the Gili Islands.
Bangsal Harbor is a busy port with a large number of boats departing and arriving daily. It can get quite chaotic, especially during peak season, so be prepared for crowds and be sure to keep an eye on your belongings. Expect fewer amenities than in Bali.
Transportation in Lombok
I'm guessing most of you heading to Lombok want to go down south to Kuta, located two hours by car from the harbor, where you'll find all the best white sand beaches in Lombok and cool surfer town.
You can ask your accommodation to pick you up. You don't want to start haggling with the drivers when you get off the boat in 35C-degree weather while trying to maneuver your luggage. Trust me!
Alternatively, when I'm doing longer trips, like from the north to the south, I often book this driver. It is a customizable 10-hour tour, you choose where you would like to spend the time. Super affordable.
🌟 You can check price & availability here >> Lombok private driver
Travel duration and schedule
The travel time and schedule can vary depending on the operator and the season. There are fewer departures during the rainy season. Here are some general information and guidelines to help you plan your trip
Travel time from Bali to Lombok
The travel duration from Bali to Lombok can take anywhere from 1 hour and 45 minutes to 4 hours, depending on the boat, the route, and the weather conditions. It's important to note that the travel time can also be affected by the tides and the waves, especially during the rainy season.
I recommend traveling the day before your homebound flight, especially in peak season when alternate means of transport are usually full if the trip is canceled for any reason.
Schedules
The schedule of the fast boats from Bali to Lombok can also vary depending on the operator and the season. Most of the operators offer daily departures, with some offering multiple departures per day. The first departure is usually around 8:00 AM, while the last departure is usually around 4:00 PM.
From Bali, the boat will first stop in Gili T and Gili Air letting passengers off and on, before arriving in Lombok. Some of the routes also include stops in Nusa Penida.
Gili Getaways and BlueWater Express Comparison
To help you compare the travel duration and schedule of the different operators, I've compiled a table below with some of the most popular ones. Please note that the information is subject to change, and it's always best to check with the operator directly for the latest updates.
| Operator | Travel Duration | Schedule |
| --- | --- | --- |
| BlueWater Express | 2 hours, 45 minutes | Daily departures at 11:00 AM |
| BWE from Padang Bai | 1 hours, 45 minutes | Daily departures at 8:00 & 13:00 AM |
| Gili Getaway | 2 hours, 45 minutes | Daily departures at 9:00 AM |
Serangan (Bali) – Gili T – Gili Air – Lombok
| Operator | Travel Duration | Schedule |
| --- | --- | --- |
| BlueWater Express | 3 hours | Daily departures at 8:00 AM |
| Gili Getaway | 3 hours | Daily departures at 8:00 AM |
Serangan – Penida – Gili T – Gili Air – Lombok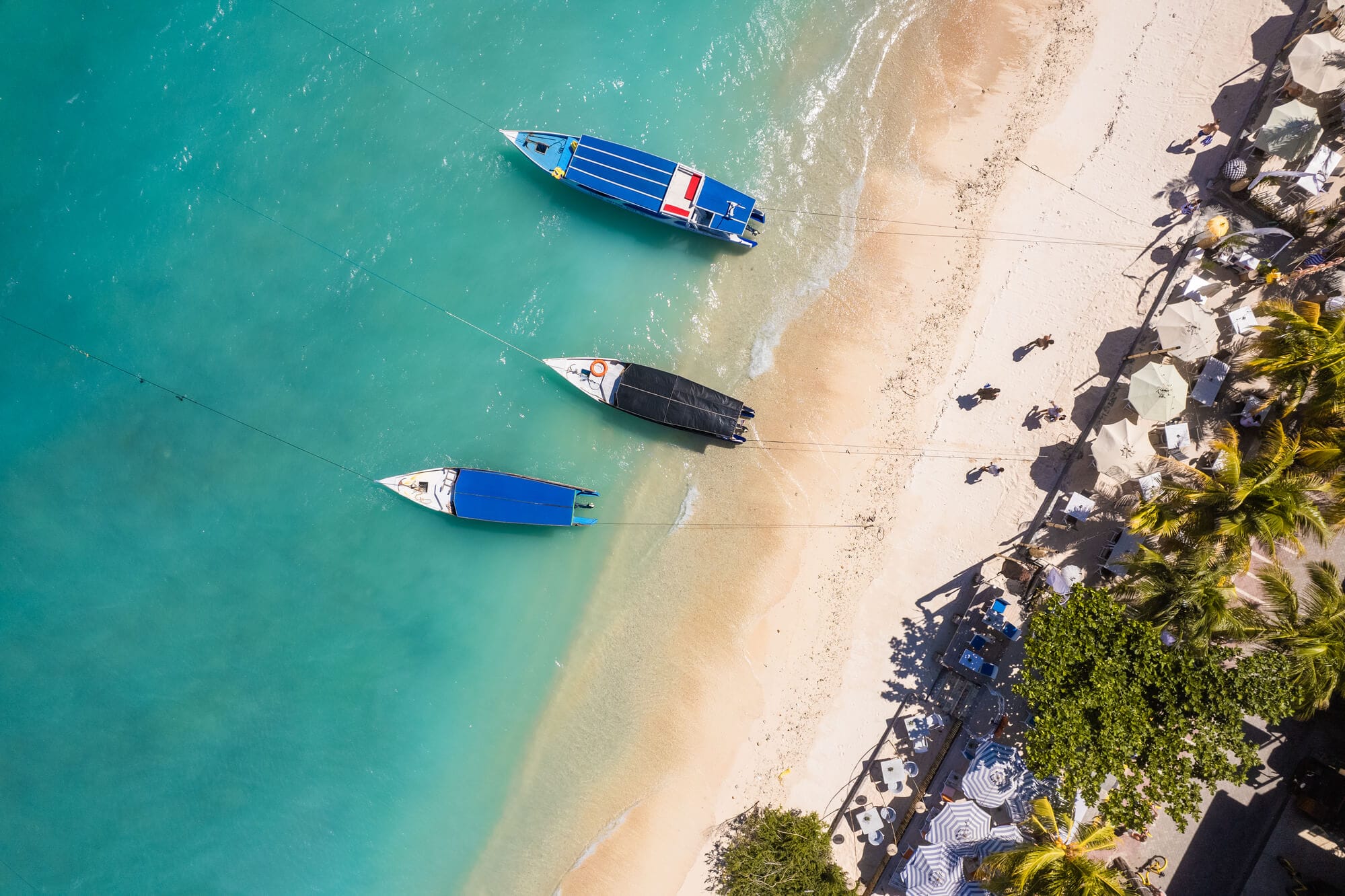 Tips for going from Bali to Lombok
Safety measures
When taking a fast boat from Bali to Lombok, safety should be your top priority. There are many boat accidents in Indonesia every year, so make sure you choose a reputable company and speak up if you feel something isn't right.
Here are some tips to ensure a safe and enjoyable journey:
Do some research and opt for a company with a good track record for safety and reliability. Or trust me, I have never had any trouble with Gili Getaway and BlueWater Express.
Make sure you are provided with a life jacket and wear it throughout the journey.
Pay attention to the safety briefing and follow the instructions of the crew at all times.
Avoid traveling during bad weather conditions and always check the weather forecast before booking your trip or make sure you're able to reschedule.
Make sure your belongings are stored safely and securely during the journey. I haven't had any issues with my luggage, but I have heard about suitcases falling into the water.
Use a sunscreen (and make it reef-safe) if you plan on sitting on the sun deck. It is so easy to get sunburned without realizing when the wind is cooling you down.
And as always while traveling, accidents happen so make sure you are covered by quality travel insurance. You can purchase this subscription-based travel insurance even if you're already abroad.
Seasickness
As mentioned above, the water between Bali and Lombok can get rough. So if you are prone to seasickness, I literally get nauseous from looking at the water haha, there are some things you can do to minimize the discomfort:
The number-one essential to bring on the boat from Bali to Lombok is seasickness tablets. Consider also wearing a seasickness wristband on the boat, I've found these to be very helpful. If you're anything like me and get seasick easily, this can make or break your experience.
I always try to get a seat on the sunroof or one of the outside seats in the back. The fresh air always helps reduce motion sickness. If there are no seats left on the roof, choose a seat in the middle of the boat, which the most stable area.
As a very general rule, sea conditions tend to be better earlier in the day, but this is not guaranteed. So opt for the earliest departure if possible.
Avoid reading or using electronic devices. Focus on the horizon and avoid activities that can make you feel dizzy. There are always movies playing at the front of the boat so you that also focus on that if you manage.
Drink plenty of water to avoid dehydration, which can make seasickness worse.
More Bali & Lombok travel guides
---
Remember to pin for later 😉