This post may contain affiliate links. I will earn a small commission if you purchase through them, at no extra cost to you.
We didn't really want to leave the palm tree paradise that is Whales & Waves. But at the same time we were excited about being able to drive around on our own on non-dirt roads and sip some cocktails at sunset. We went back and forth on whether to jump on a plane or take the public ferry from Sumbawa to Lombok. The day before departure we decided on the latter, as it would be more cost- and time-efficient. You can also easily reach Lombok by plane from Bali (20 min), plane from Jakarta(90 min) or speedboat from Bali (approx. 2 hours).
Arriving at the harbor the views were beautiful, but we soon realized that we were in for an interesting experience. As the only foreigners around, the locals stared, pointed and laughed as we struggled to maneuver all our luggage down the narrow lane leading to the ferry. We couldn't do anything but laugh with them as we probably looked quite funny, sunburned and sweating like pigs while swearing at all our luggage.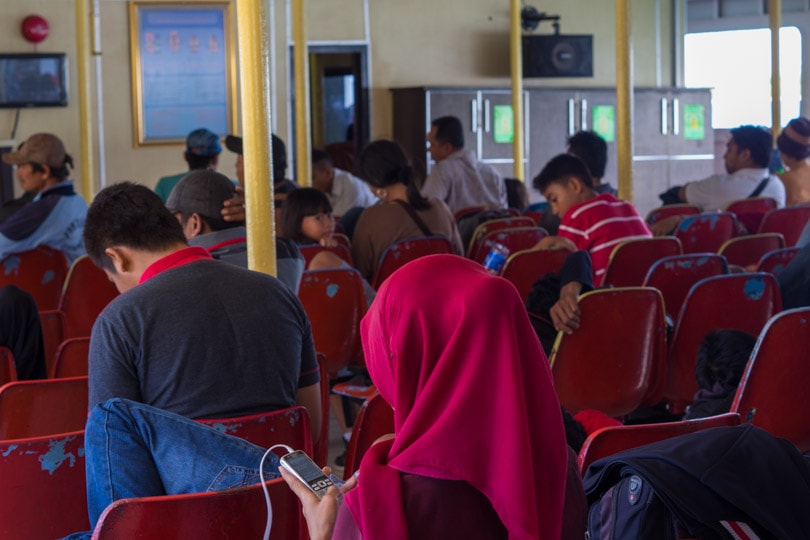 Finally inside, all the different food vendors circled around us yelling chicken, chicken, rice, rice, egg, egg. We politely said no thank you, about 50 times, as we just had eaten breakfast. It seemed like the boiled egg was the hottest item, as people bought several each. They knocked the egg on their seat and threw the shell on the floor. And as if that wasn't enough, they shortly after departure turned on the karaoke machine. Indonesian greatest hits blasting from the speakers, with two brave souls taking turns singing the whole 1.5 hour ferry ride. Quite different from the now seemingly boring ferry rides in Norway, where people tell you to turn your music down if they can hear it through your headphones. All in all a fun and rememberable experience, for which we only had to pay 3$/24kr.
Family House Kuta Beach, our hotel for the six days in Lombok.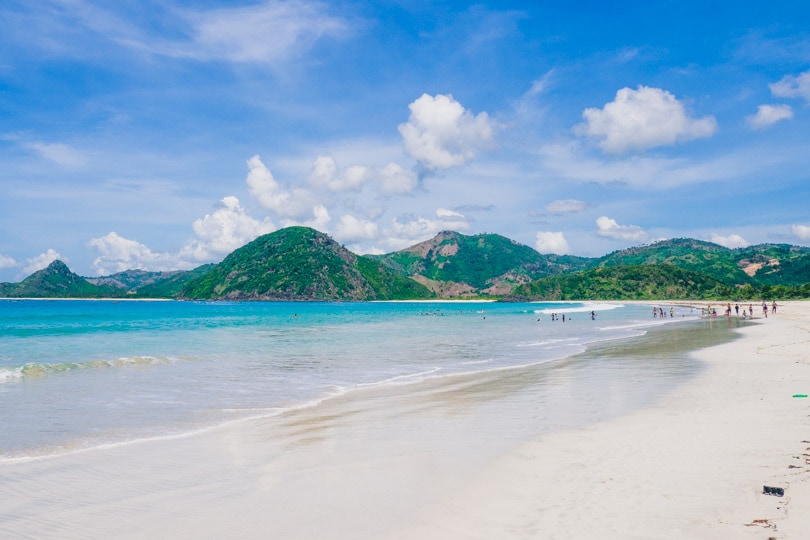 As we still had some hours of sun left after we got settled in our hotel, we decided on driving over to Selong Belanak Bay. A white sandy beach with turquoise water, favored by both tourists and locals. It's the best spot on Lombok for beginner surfers, with slow waves breaking close to shore and soft boards for rent at the beach. You'll also find some warungs offering sun loungers, food, snacks and cold drinks. Not my favorite beach in the area, but still a really beautiful place worth a visit. You'll have to pay 10k for motorbike parking.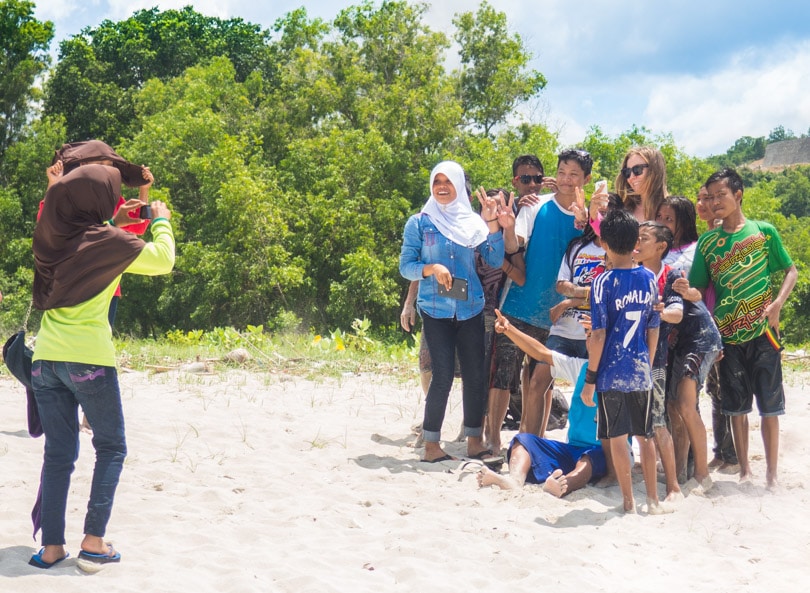 Everyone wants a photo with the pale girl…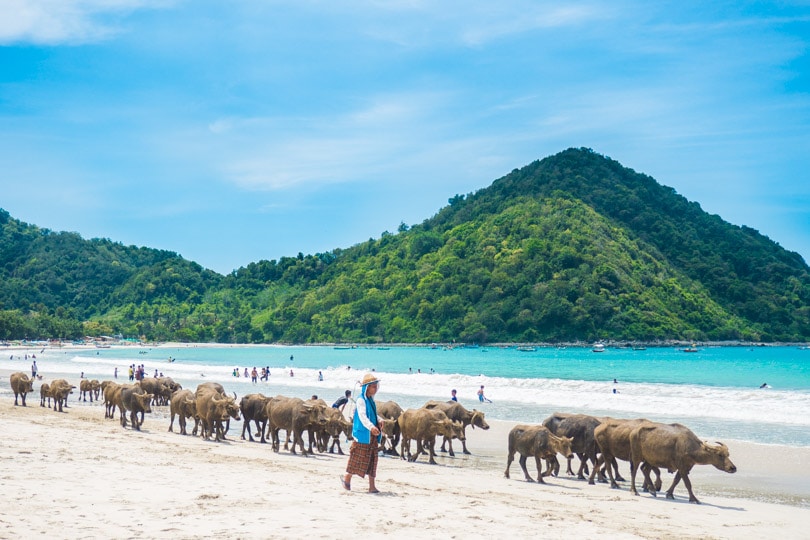 Never a dull moment at the beach in Indonesia, here some stinky water buffaloes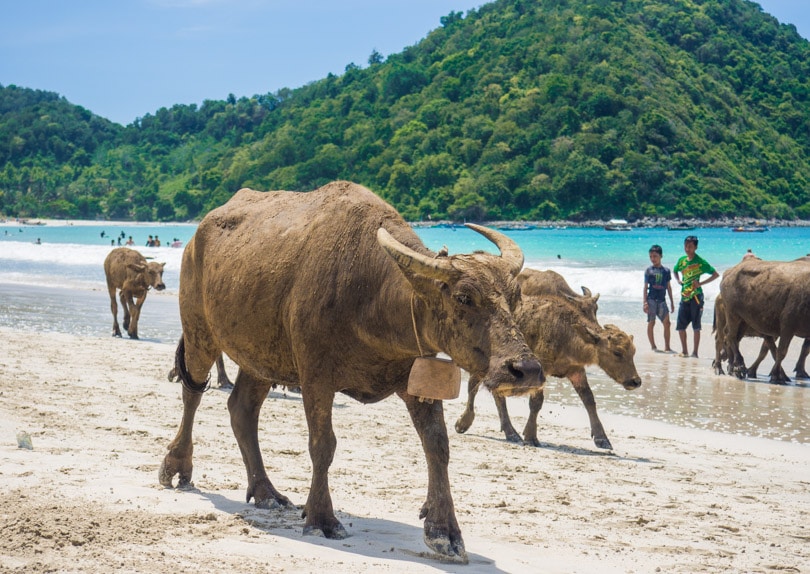 Two fishermen going home with the catch of the day