This post may contain affiliate links. I will earn a small commission if you purchase through them, at no extra cost to you.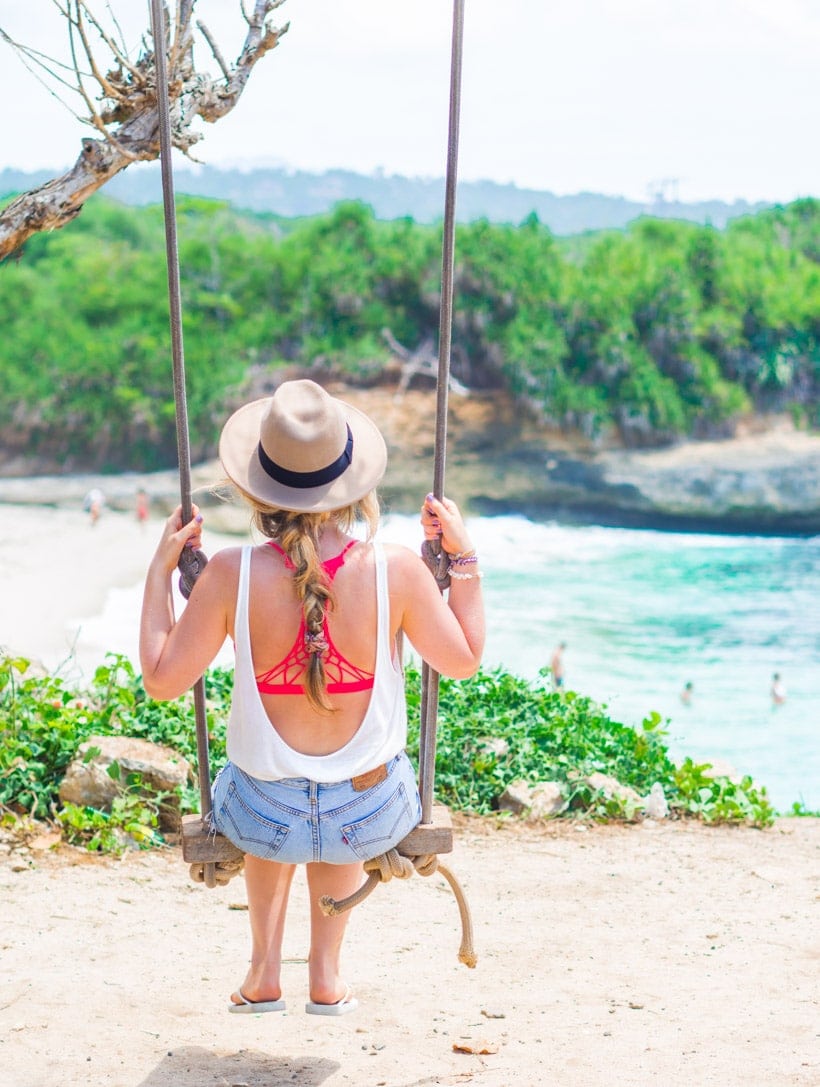 Only 15 minutes on scooter away from Jungut Batu Village, Dream Beach, Devil's Tears and Sandy Bay is a perfect half day outing while on Lembongan.
// Contains affiliate links
We left just after breakfast and found our way to Dream Beach without any problems. The beach itself is small but picture perfect with turquoise water and powdery white sand lined by green jungle. On high tide, the waves are often huge and the tide strong, so don't just jump in if you're not a strong swimmer. If you'd rather splash around in calmer water you can pay a 50k Rp / 32 nok / $4 entrance fee to the Dream Beach Huts and enjoy not one but two infinity pools for the day. It's the perfect spot on the ridge right above the sand to do some serious lounging and people watching. Happy Hour is on from 4-6 pm with two for one cocktails.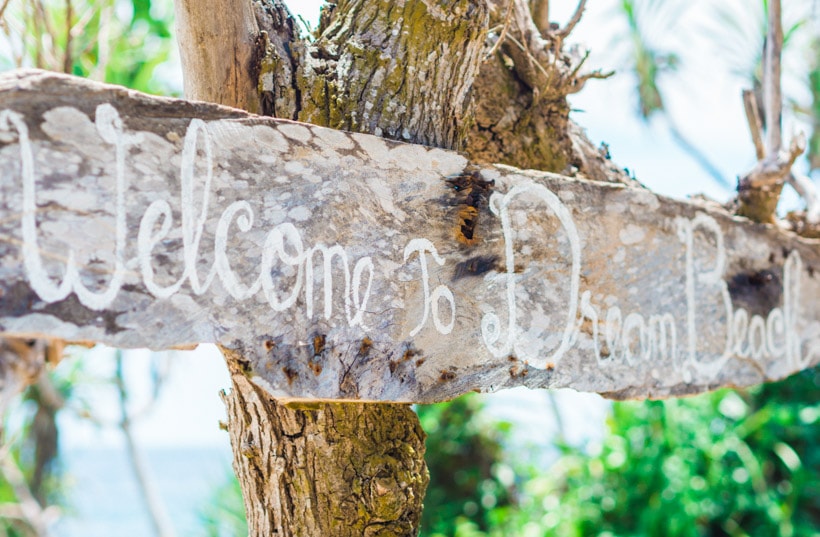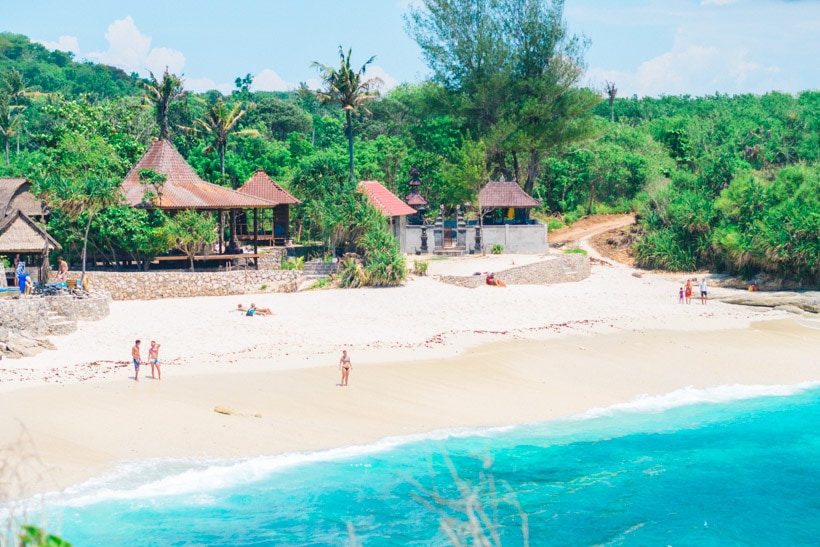 You could probably stay at the Dream Beach Huts Restaurant all day as they offer both a restaurant and bar, but we opted to see as much as possible while in the area. After taking in the scenery and getting some photos on the famous Dream Beach swing we drove on to experience Devil's Tears.
It's named after the dramatic showcase of Mother Nature's raw beauty as massive waves break onto a narrow limestone cliff, producing a swash of ocean spray with a thundering sound. The 30-meter wide cove is sometimes a playground for dolphins and if you're lucky you'll see some turtles as they come up for air. We weren't lucky this time as it started to rain on our way out, so we turned around as the rocks get super slippery.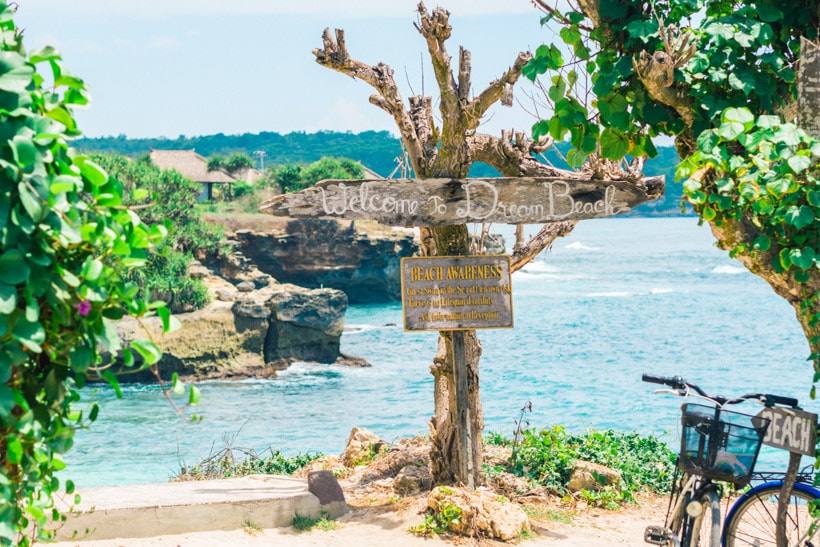 Sandy Bay was our third and final stop of the day. The beach club is another all day hangout spot where you can enjoy breakfast, lunch, healthy juices, dinner, ice creams and delicious cocktails. The restaurant is designed with rustic beach elegance in mind and is set against the backdrop of the waves crashing onto Devil's Tears. Whilst the actual beach is quite rocky and not a swimming beach at all, you can enjoy some cooling dips in the pool and soak up some sun on the pool loungers for a small fee.
I usually think the scooter drive out to any place on the smaller Indonesian islands is just as fun as the actual destination. But if you're not a two-wheel kind of person, then you should take advantage the free pick up service they offer. They are open every day from 8 am till late and reservations are recommended for dinner. If you want to stay in the area, then definitely check out the gorgeous Sunset Coin Lembongan Cottage & Spa.
I'd heard so many good things about this place before I actually got to experience it for myself. It's worth a visit just because of the stunning venue and the diverse menu they offer, but the service wasn't really on point. We waited a long time for our order and then they forgot about our drinks, even though there were only four other tables occupied. But then again this might have been a once off, so you better go experience it for yourself. Most of the main courses and cocktails range from 75k to 95k and the fresh juices are 40k each.