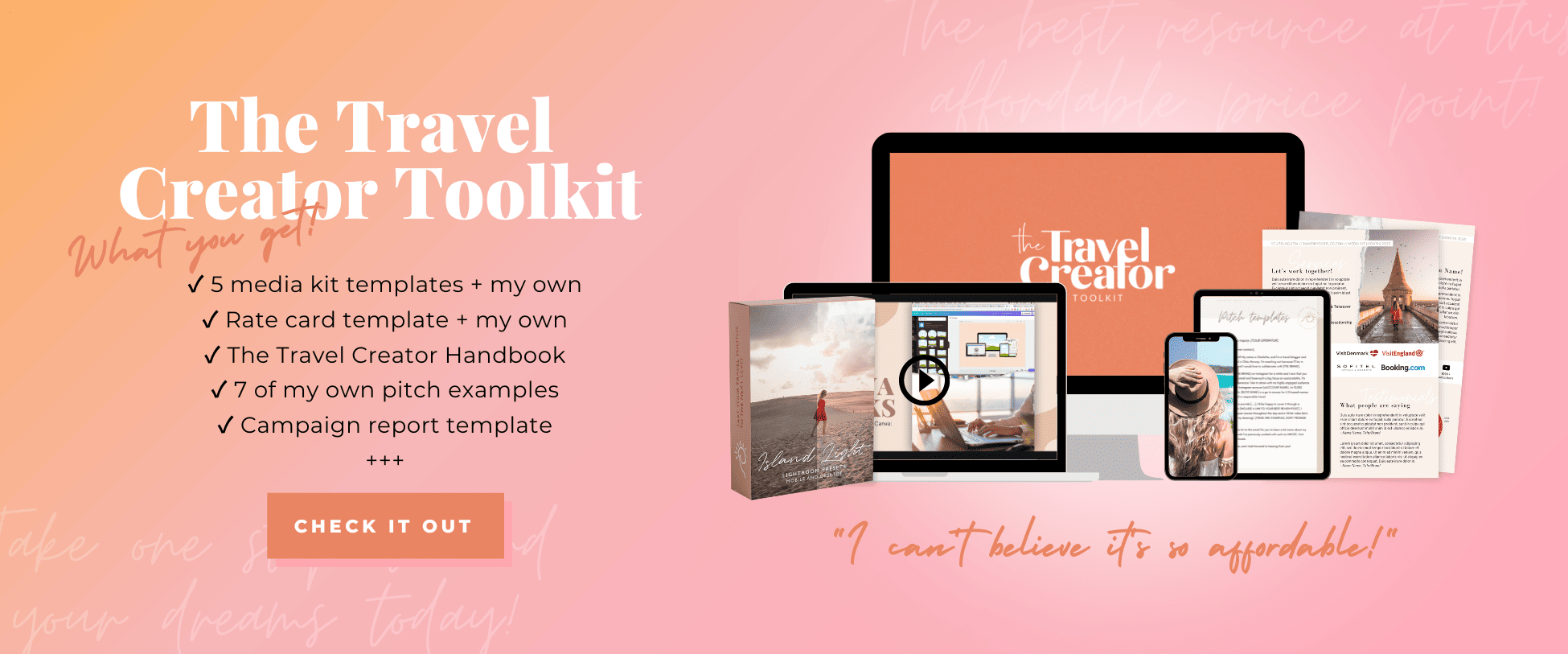 This post contains affiliate links. I will earn a small commission if you purchase through them, at no extra cost to you.
ARE YOU DOCKING IN BARCELONA DURING YOUR CRUISE? Or maybe your cruise departs from Barcelona? Then you're in for a treat!
Spain has many port cities such as Cartagena and Malaga, but Barcelona cruise port is among the busiest and most popular in Europe. And it's easy to see why! The port can accommodate some of the largest cruise ships in the world, and it offers a wide range of services and amenities to passengers.
Located just a few miles from the city center, Barcelona cruise port offers easy access to all the sights and attractions of this exciting city. So let's take a look at how to get around from Barcelona cruise port, the best shore excursions and the top things to do close by.
Everything you need to know about Barcelona Cruise Port in one place!
Location of Barcelona Cruise Port
Barcelona Cruise Port map
Where does the cruise ship dock in Barcelona?
Barcelona Cruise Port, or Port de Barcelona in Spanish, is located on the edge of Ciutat Vella, or Barcelona's old city center. The port has nine terminals, with Terminals A, B, C and D, based at the Adossat Quay, being the most commonly used for cruise ships.
The other terminals are the World Trade Center Dock (North, South and East) and Maremagnum Dock (M) mostly used by smaller Mediterranean cruise ships.
The exact terminal where your ship will dock depends on the size of your ship and the schedule. You can confirm the terminal location with your cruise line or travel agent.
How far is Barcelona Cruise Port from the city center?
Barcelona Cruise Port is conveniently located within walking distance of many of the city's top attractions. The distance from the port to the city center varies depending on which terminal your ship is docked at.
Moll Adossat is located around 30-40 minutes away on foot from the beginning of La Rambla. While the other terminals are about 10-15 minutes away.
Is Barcelona walkable from the cruise port?
Yes, Barcelona is a walkable city from the cruise port. The city center is easily accessible on foot from all of the terminals if you are in shape.
However, depending on the weather, if you are limited on time or whether you carry luggage or not, it can be better to take advantage of the port bus or private transfer.
Let's take a closer look at all your options.
Most Popular Shore Excursions
Make the most of your time in Barcelona by booking a shore excursion departing from the cruise port. Whether you are interested in visiting famous landmarks, sampling delicious food and wine, or simply soaking up the local atmosphere, there are plenty of options available to suit every taste and budget.
🌟 My top pick: Barcelona Highlights Tour
This private tour is perfect for first-time visitors to Barcelona who want to see the city's most iconic sights within a limited time. It includes a visit to the famous Sagrada Familia, the Gothic Quarter, Casa Batllo and the lively La Rambla street. You will also get to take in the stunning panoramic views of the city from Montjuic Hill.
Your English-speaking driver will be waiting for you right outside the ship, holding a sign with your name. It doesn't get more convenient!
Worry-free Shore Excursion: Top Excursions Italy will ensure your timely return to the cruise port for this activity. In the rare event your ship has departed, they will arrange for transportation to the next port of call.
🎫 Check price and availability here >> Barcelona Half-Day Sightseeing Tour
⚠️ If you're traveling with a larger group of people, I recommend this Barcelona Highlights Private Guided Tour instead. It is not as extensive, but a more affordable option for larger groups.
---
🚁 360º Barcelona Tour
Explore Barcelona through three unique perspectives: land, sea, and air, on this super fun guided tour.
Start with a walking tour through Passeig de Gràcia where you will see some of the most emblematic buildings of Gaudí, architect of the world-famous Sagrada Familia that have been declared World Heritage Sites by UNESCO, such as Casa Batlló and La Pedrera up to plaça Catalunya and Gothic Quarter.
Then enjoy breathtaking views of the city from above during your helicopter flight and take a boat to enjoy the beautiful skyline, accompanied by your guide. Such a unique and fun tour, and quite affordable for everything that's included.
You have to make your way to the meeting point at Passatge de la Concepció 8, but the tour ends right back at the Cruise Bus stop, close to the Colombus Monument.
🎫 Check price and availability >> Barcelona Walking, Helicopter & Sailing Tour
---
🍷 Electric Bike Tapas and Wine Tour
Calling my fellow foodies! No trip to Barcelona is complete without trying the city's delicious tapas and wine. This popular tour takes you to some of the best tapas bars in the city, where you'll sample a variety of traditional Spanish dishes.
Enjoy typical Spanish vermouth and tapas in a truly authentic wine cellar in the Gothic quarter. Eat and drink vibrant Spanish flavors in the same bar where Picasso, Lorca, and Dali wrote, painted and argued. Explore the squares, parks, alleyways, and beaches from a local's perspective. So much fun!
You have to make your way to the meeting point at Plaça de Sant Agustí Vell, 16.
🎫 Check price and availability >> Barcelona Electric Bike Tour Tapas and Wine
Transportation from the cruise port
As a major port city, Barcelona offers several transportation options to and from the cruise port. Here are the best transportation options:
Private driver
If I haven't booked a shore excursion, I love having a private driver pick me up right at the cruise port for a hassle-free transfer and to make the most of my limited time.
Not only will the driver help you with your luggage so you can jump right into the airconditioned car, but he will also know exactly where to take you and give you some advice for visiting the city.
Such a luxury for a very affordable price.
🌟 Check price and availability >> Barcelona Cruise Port Transfer to City Centre
Is it easy to get a taxi from Barcelona cruise port?
All the terminals at Barcelona cruise port have taxi stands, but there are often long lines to catch one. And remember that there will be a surcharge for pier pick-up or drop-off. The last time I was there it came out to about about 10€.
Shuttle buses and public transport
The most affordable way to get to the Barcelona Cruise Port is by using public transportation. The city's metro system is an affordable and efficient way to get around. You can take the metro from the Drassanes station on the green line, which is located near the port.
To get to the metro station you can take the Cruise Bus service (known as the T3 Port Bus and Blue Bus) offered by the port authority. The buses don't follow a set timetable, departures are coordinated with the arrival and departure of the cruise ships.
The shuttle bus runs in circles from the port to the Colombus Statue in front of the World Trade Centre and costs €3 per person and €4.5 for a return ticket. From there, you have to walk about 7 minutes to reach the metro station and the beginning of La Rambla.
To continue on by bus you can catch the D20 to the beaches around Barceloneta, or the V13 that will take you to Plaça Universidad, from where you can walk to Plaça Catalunya in about 5 minutes.
Tickets
The tickets for the Cruise Bus can be purchased with cash (coins or small notes) on the bus itself or online.
Barcelona public transport still operates on paper tickets valid for metro, bus, tram and train, which you can buy from vending machines at most stops.
If there are two or more of you travelling together, you can save money by purchasing a T-familiar travel card for €10 allowing 8 journeys over 30 days to be made by metro or bus in Barcelona.
Hop-On-Hop-Off Bus
Visit Barcelona at your own pace aboard a red double-decker bus, with two different routes available. Hop on and hop off as many times as you wish through the day with a single ticket.
🎫 Check price and availability here >> Barcelona 24 or 48-Hour Hop-On Hop-Off Bus
Can I use Uber in Barcelona?
Uber is not currently available in Barcelona, but the city has several other ride-hailing services, such as Cabify and Free Now. These services are similar to Uber and offer a convenient way to get around using the city's regulated taxis.
Barcelona Airport To Cruise Port
For those of you who are starting your cruise in Barcelona, you'll have a few options to get from El Prat Airport to Barcelona cruise port or vice versa. The total distance is 17 km and should take around 25 minutes by car.
Cruise port shuttle bus
You can book a shuttle from Barcelona airport to the cruise port with Moventis Experience. There are no set times or vehicles, it all depends on when you arrive and how many passengers have booked the shuttle.
Landing Terminal 1:
If you're landing at Terminal 1, after collecting your luggage you should make your way to the Tourism Office located on the right side of the arrival point. There, someone from the Moventis crew will be waiting for you to finish the check-in process. Loom for someone in a bright orange uniform.
Landing Terminal 2:
If you land at Terminal 2, go to the Tourism Office and you will find a From2 agent waiting for you, who will provide you with the necessary information to reach your destination.
Aerobus
The fastest way to get to the Barcelona cruise port by public transport is the super-convenient Aerobus, which departs every 5 minutes from both Terminal 1 and Terminal 2. A one-way ticket costs only €6.75 and you'll have WiFi onboard if you need to do some last-minute research.
The bus takes you to Plaça Catalunya where you can take the metro two stops to Drassanes or you can hail a taxi and get to the port for about €10.
Taxi and private drivers
If you prefer not to wait for a shuttle or bus you have the option of going by taxi or private driver.
🚘 Click here to book a private transfer from the airport to Barcelona cruise port.
🏨 Click here to book a private transfer from the airport to your Barcelona hotel.
✈️ Click here to book a private transfer from Barcelona cruise port to the airport.
How much is a taxi from Barcelona airport to cruise port?
The fixed price to get from the airport to Barcelona cruise port is €39. There is no need to book in advance since there are always plenty of licensed cabs waiting at the taxi ranks at both airport terminals.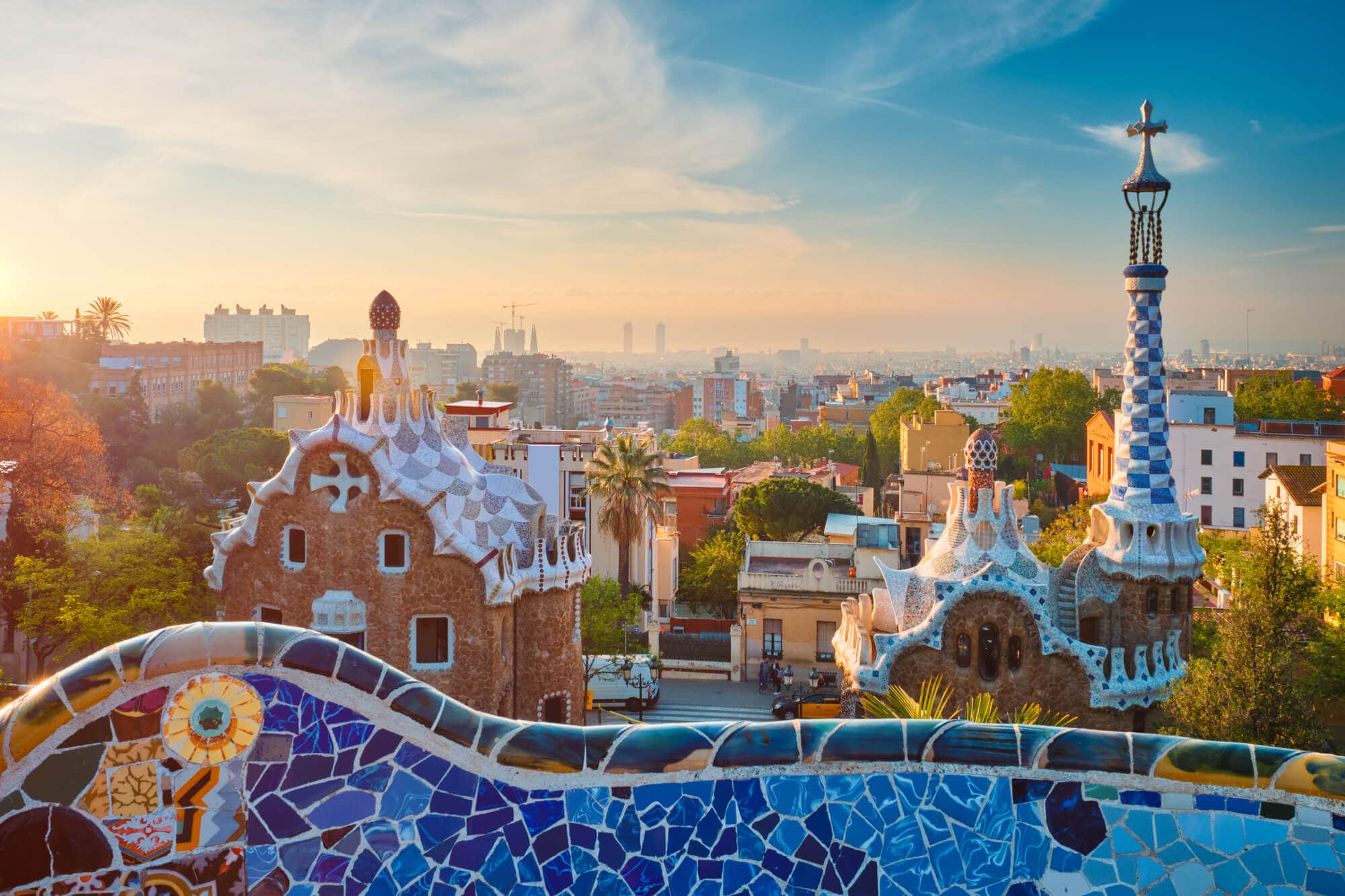 Nearby Attractions
As one of the busiest cities in Europe, it's important to book all your Barcelona tickets in advance. Some attractions have even stopped selling tickets on the ground, and require to be rebooked.
If you visit during the warmer months and are limited on time, get skip-the-line tickets or you will spend most of your time waiting in line.
Barcelona City Center
Barcelona City Center is easy to visit from Barcelona Cruise Port. As mentioned above, it is located just a few miles away from the port and offers a wide range of attractions, including:
La Rambla
La Rambla is a lively pedestrian street that stretches for 1.2 kilometers, from Plaça de Catalunya to the Christopher Columbus Monument at Port Vell. It is lined with trees, flower stalls, street performers, and outdoor cafes, making it a vibrant and exciting place to explore.
Along La Rambla, you will find many interesting sights and attractions. One of the most popular is the Boqueria Market, a colorful and bustling market that sells fresh produce, seafood, meats, and other local delicacies. It is a great place to sample some of the city's famous cuisine and immerse yourself in the local culture.
🥘 If you're a lover of Spanish food (who isn't, right), I highly recommend this paella class overlooking Las Rambla & Boqueria Market. You will shop for fresh produce at the market and also learn how to make Spanish tortillas, gazpacho and tomato bread.
Sagrada Familia
The Sagrada Familia is a stunning basilica located in the Eixample district of Barcelona. It was designed by the famous Catalan architect Antoni Gaudi and is known for its unique and intricate design.
Despite being under construction for over 100 years, the Sagrada Familia remains one of the most popular tourist attractions in Barcelona, drawing millions of visitors each year. It's a must on any Spain bucket list.
As the most famous landmark in Barcelona, Sagrada Familia draws quite a crowd. So I highly recommend you book your tickets in advance.
You can visit the Sagrada Familia with an expert guide, skip-the-ticket-line access and choose between a small-group or private experience.
🌟 Check price and availability here >> Sagrada Familia fast-track access tour
Gothic Quarter
The Gothic Quarter is one of the most historic and charming neighborhoods in Barcelona. It is located in the heart of the city's old town and is known for its many charming streets and alleys, such as the Carrer del Bisbe, a narrow street that is famous for its beautiful archway, and the Plaça Sant Jaume, a historic square that is home to the City Hall and the Palace of the Generalitat.
One of the most famous landmarks is the Barcelona Cathedral, a stunning Gothic cathedral that dates back to the 13th century. The cathedral is known for its beautiful stained glass windows, intricate carvings, and impressive bell tower.
Another popular attraction in the Gothic Quarter is the Plaça del Rei, a beautiful square that was once the site of the royal palace of the Catalan kings. Going for a stroll through the Gothic Quarter is one of the best things to do in Barcelona at night.
Parc Guell
Parc Guell is a beautiful park located in the Gracia district of Barcelona and is one of the city's most popular tourist attractions. The park was designed by the famous Catalan architect Antoni Gaudi and is known for its stunning architecture, colorful mosaics, and beautiful views of the city.
One of the most famous landmarks in Parc Guell is the Dragon Stairway, a colorful staircase that leads up to the park's main terrace. The staircase is decorated with a mosaic of colorful tiles and is guarded by a large dragon statue, which has become one of the most iconic symbols of the park.
🌟 Remember that all the Barcelona highlights I mention above are included in this Private Barcelona Highlights Shore Excursion.
Sagrat Cor Church
If you have the time I highly recommend you also see Sagrat Cor Church, a stunning basilica located on the top of Mount Tibidabo in Barcelona. It was designed by the Spanish architect Enric Sagnier and was completed in 1961.
The church is known for its beautiful Neo-Gothic style architecture and its impressive location, which offers stunning views of the city and the surrounding mountains.
Beaches in Barcelona
One of the biggest draws of Barcelona is its stunning beaches. The city has several beaches that are easily accessible from the cruise port, including:
Barceloneta Beach: The most popular beach in the city, Barceloneta is known for its lively atmosphere and wide range of activities.
Nova Icaria Beach: A quieter beach that is popular with families and offers a variety of water sports.
Bogatell Beach: A long, wide beach that is popular with locals and offers plenty of space to relax and soak up the sun.
Museums and Art Galleries
Barcelona is home to a wealth of museums and art galleries, many of which are located in or near the city center. Some of the top museums and galleries to visit include:
Picasso Museum: A museum dedicated to the life and work of Pablo Picasso, one of the most influential artists of the 20th century.
Museum of Contemporary Art: A museum that showcases contemporary art from around the world.
National Art Museum of Catalonia: A museum that houses a collection of Romanesque art and Catalan modernism.
So as you can see, there is no shortage of things to see and do near the Barcelona cruise port. Whether you're interested in history, art, or simply soaking up the sun on the beach, there is something for everyone in this vibrant city.
Hotel at Barcelona Cruise Port
The only hotel at the Barcelona cruise port is the Eurostars Grand Marina Hotel GL in the World Trade Center, a very good 5-star hotel.
The hotel offers 291 spacious and stylish rooms and suites, all of which are equipped with modern amenities such as flat-screen TVs, minibars, and free Wi-Fi. Many of the rooms also offer stunning views of the port and the city skyline.
One of the highlights of the Eurostars Grand Marina Hotel GL is its rooftop terrace, which offers breathtaking views of the city and the Mediterranean Sea. The terrace is the perfect place to relax and unwind after a busy day of sightseeing and features a swimming pool, a bar, and plenty of comfortable loungers and seating areas.
The hotel also offers a range of other amenities and services, including a fitness center, a sauna, a restaurant, and a bar. The hotel's restaurant, the Aire de Mar, serves delicious Mediterranean cuisine in a stylish and elegant setting.
🌟 Book your stay at Barcelona cruise port >> Eurostars Grand Marina Hotel GL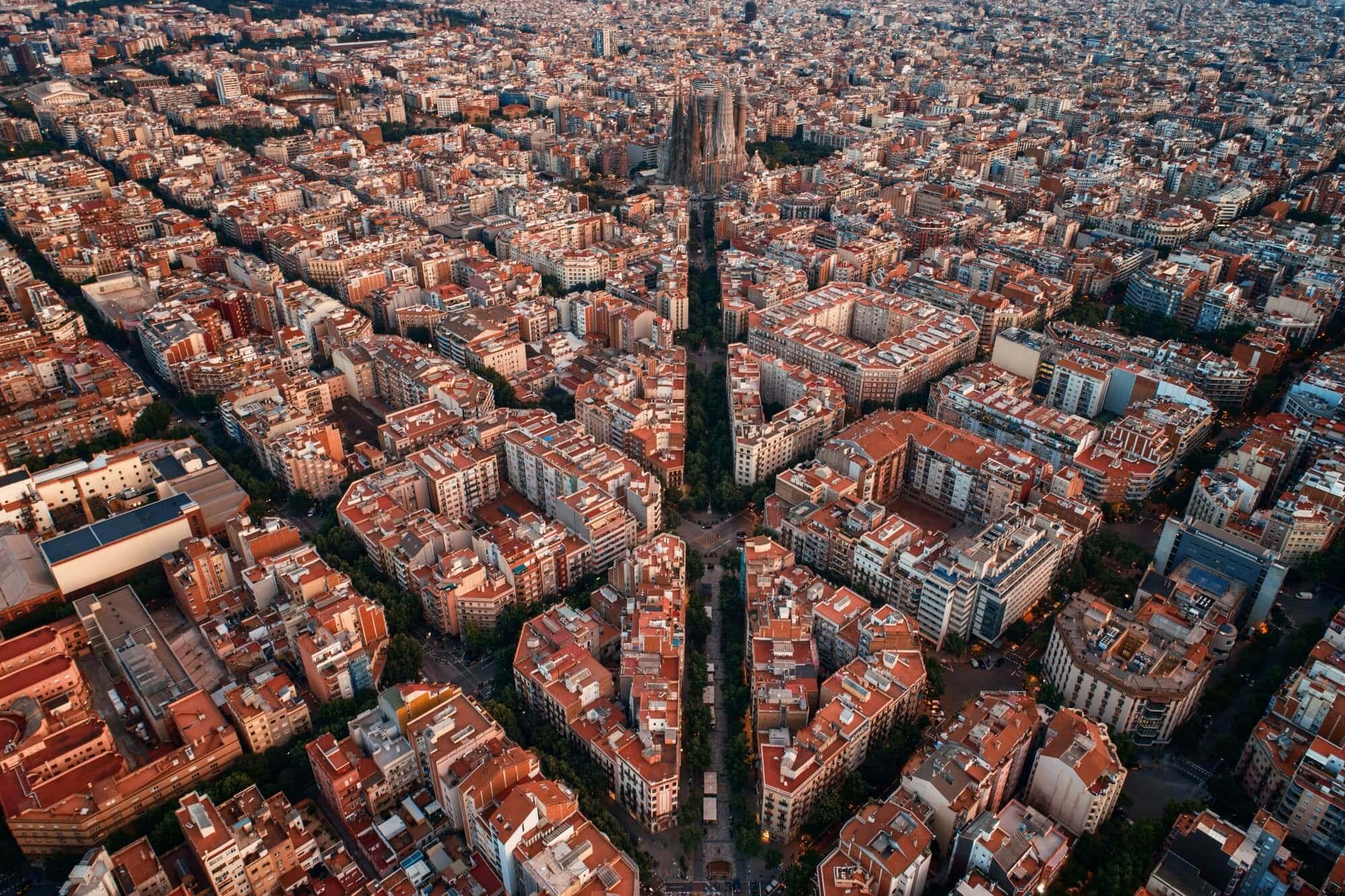 Frequently Asked Questions
How far is the cruise port from Las Rambla?
The distance between the main cruise terminals at Moll Adossat in Barcelona Cruise Port and Las Ramblas is approximately 2.5 kilometers, which is about a 30-minute walk or a 10-minute taxi ride.
How far is Barcelona cruise port from a train station?
The distance between the Barcelona Cruise Port and the nearest train station, Estació de França, is approximately 1.5 kilometers, which is about a 20-minute walk or a 5-minute taxi ride. The main Barcelona Sants Train Station is 6 km away, about 20 minutes by car.
How long does it take to travel from the Barcelona Cruise Port to the airport?
It takes approximately 30 minutes to travel from the Barcelona Cruise Port to the Barcelona-El Prat Airport by taxi or private transfer. Alternatively, you can take the Aerobus shuttle service, which takes about 40 minutes.
What temperatures can I expect in Barcelona?
Summer (June to August): The average temperature during this time is around 27°C (81°F), with highs averaging around 31°C (88°F) and lows around 22°C (72°F).
Shoulder seasons (April to May and September to October): The average temperature during these seasons is around 20°C (68°F), with highs averaging around 23°C (73°F) and lows around 15°C (59°F).
Winter (November to February): The average temperature during this time is around 12°C (54°F), with highs averaging around 15°C (59°F) and lows around 8°C (46°F).
What is the nearest beach to Barcelona cruise port?
The nearest beach to the Barcelona Cruise Port is the famous Barceloneta Beach, which is located about 2 kilometers away. It is easily accessible by taxi or public transportation.
Which cruise lines operate from the Barcelona Cruise Port?
Several cruise lines operate from the Barcelona Cruise Port, including Royal Caribbean, Norwegian Cruise Line, MSC Cruises, and Celebrity Cruises.
Is €100 a day enough in Barcelona?
Yes, €100 a day is enough to cover basic expenses in Barcelona, such as food, transportation, and one or two attractions. However, the amount you spend will depend on your travel style and the activities you choose to do. On average I have spent €150 per day in Barcelona.
Is Barcelona expensive?
Barcelona can be expensive, especially in tourist areas and during peak season. However, there are many budget-friendly options for food, accommodation, and activities.
Popular Spain guides
---
Remember to pin for later 😉