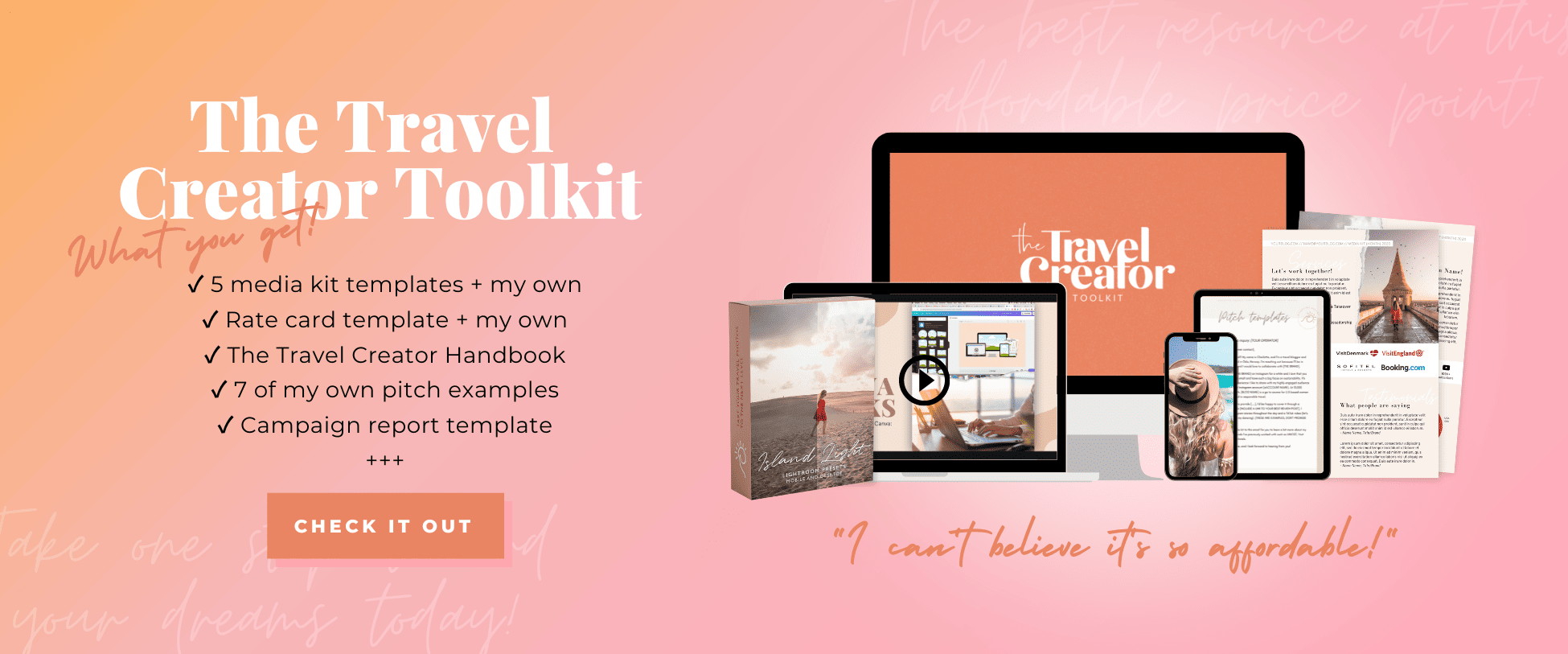 This post may contain affiliate links. I will earn a small commission if you purchase through them, at no extra cost to you.
A visit to charming Nusa Lembongan is like a vacation from your Bali holiday. The island spirit runs deep here and the pace of life is slow. Spend your days exploring white-sand beaches, go surfing or lounge by the pool with a frozen coconut daiquiri in hand.
Just a 15-minute scooter ride away from Jungut Batu Village, my favorite place to stay on Nusa Lembongan, you'll find Sandy Bay Beach Club, right next to Devil's Tear and Dream Beach. The perfect place to spend a day in the sun.
If this is your first visit to Indonesia, be sure to also check out my complete 2-week Bali and Lembongan itinerary.
How to get to Nusa Lembongan
The fast boat ride from Sanur in Bali to Nusa Lembongan only takes 30 minutes and is super affordable for what you get. You can book your tickets in advance here.
Hotel pick-up and drop-off in certain areas in Bali (Kuta, Seminyak, Legian, Nusa Dua, Jimbaran, Ubud Center, Denpasar, Sanur) and on Nusa Lembongan are included in your return ticket. So all you have to do is be packed and ready to go in front of your hotel at the agreed-upon time.
🌟 Check price and availability here >> Fast boat from Bali to Nusa Lembongan
How to get around on Lembongan
Nusa Lembongan is almost a car-free island, except for the trucks carrying visitors to and from the fast boats. The main mode of transportation is scooters, or motorbikes as the locals call them. Driving around the little island, feeling the sun on my skin and the wind in my hair, is just the best feeling.
You can read more about how to get around Lembongan here.
Before you get on a scooter, be sure to check if your travel insurance covers it. I use SafetyWing which covers scooter accidents as long as you are properly licensed for the area and you are wearing proper safety gear such as a helmet.
🌟 Check price and coverage here >> SafetyWing Nomad Insurance
How to get to Sandy Bay Beach Club
Most of you will probably be staying in Jungut Batu or Mushroom Bay, the two main tourist areas on the island.
Follow the main and only road from Jungut Batu, when you get to the intersection, take a right and follow the road straight ahead until you see signs to Sandy Bay Beach Club.
From Mushroom Bay you will see signs for Sandy Bay or Panorama Sunset as soon as you get on the main road. It is also very easy to find using Google Maps.
I usually think the scooter drive out to any place on the smaller Indonesian islands is just as fun as the actual destination. But if you're not a two-wheel kind of person, you should take advantage the free pick-up service they offer. Just call or use WhatsApp +62 877-4329-1700.
Sandy Bay Beach Club
Located right on one of the most beautiful beaches on Lembongan, Sandy Bay Beach Club is a must while on the island. The beach club is an all-day hangout spot with a chill island vibe where you can enjoy brunch, lunch, dinner and a sunset cocktail or two.
The Beach Club is designed with rustic beach elegance in mind and is set against the backdrop of the waves crashing onto Devil's Tears. While the actual beach is quite rocky and not really great for swimming, you can enjoy a cooling dip in the pool and soak up some sun on the pool loungers for a small fee.
Opening hours
Sandy Bay Beach Club is open every day from 11:00 am to 11:00 pm.
Food & drinks
Their menu, including an extensive wine list, is exciting and offers something for everyone. I like to treat it like a tapas place and order many different appetizers. The beef Rendang taco, spicy popcorn chicken and tuna tataki are my favorites. I can also recommend the tuna poke bowl. Yum, my mouth is watering just from writing this.
The price of the appetizers ranges from 35k to 190k IND and the main courses are 40k to 225k IND. So expect to pay 200-400k IND for a nice meal. When we spent an entire day there enjoying some cocktails in addition to snacks, our bill was 1 million for two people.
I'd heard so many good things about this place before I actually got to experience it for myself. It's worth a visit just because of the stunning venue and the diverse menu they offer, but I have to be honest and say that the service can be a bit of a hit-and-miss.
On our last visit, we waited a long time for our order and then they forgot about our drinks, even though only four other tables were occupied. The first time I was there, however, everything was great, so you better go experience it for yourself.
Other amenities
Did you get to Sandy Bay Beach Club and realize you forgot your bikini? No worries, the onsite boutique got you covered. The Walking Tree Boutique combines beach chic fashion and stylish homewares with a wide selection of jewelry, sunglasses, gifts and much more. And the best part is that the space is air-conditioned and you can enjoy a refreshing drink while you shop.
At Glo Spa, you can book in for a massage, facial or maybe a scrub, such a treat after a sweaty day in the sun. If you're staying in one of their villas, the treatments can be brought to you.
Sandy Bay accommodation
Yes, that's right, Sandy Bay Beach Club now also offers accommodation, ten individual super charming shacks and one private pool villa.
You have to see this place, it is an Instagrammers dream! The shacks are covered in distressed turquoise wood and surrounded by palms and succulents. They also boast their own covered veranda and semi-outdoor bathrooms where you can shower under the stars.
As a guest, you can enjoy the beautiful pool area with sun loungers, common spaces for yoga and hangouts with other guests and a concierge service that can arrange boat transfers, tours, scooter hire, etc.
🌟 Check price and availability here >> Sandy Bay Resort
If you want to stay in the area but somewhere a bit more affordable, then definitely check out the gorgeous Sunset Coin Lembongan Cottage & Spa. It is located right next door to Sandy Bay and here you get your own bungalow starting at just $50.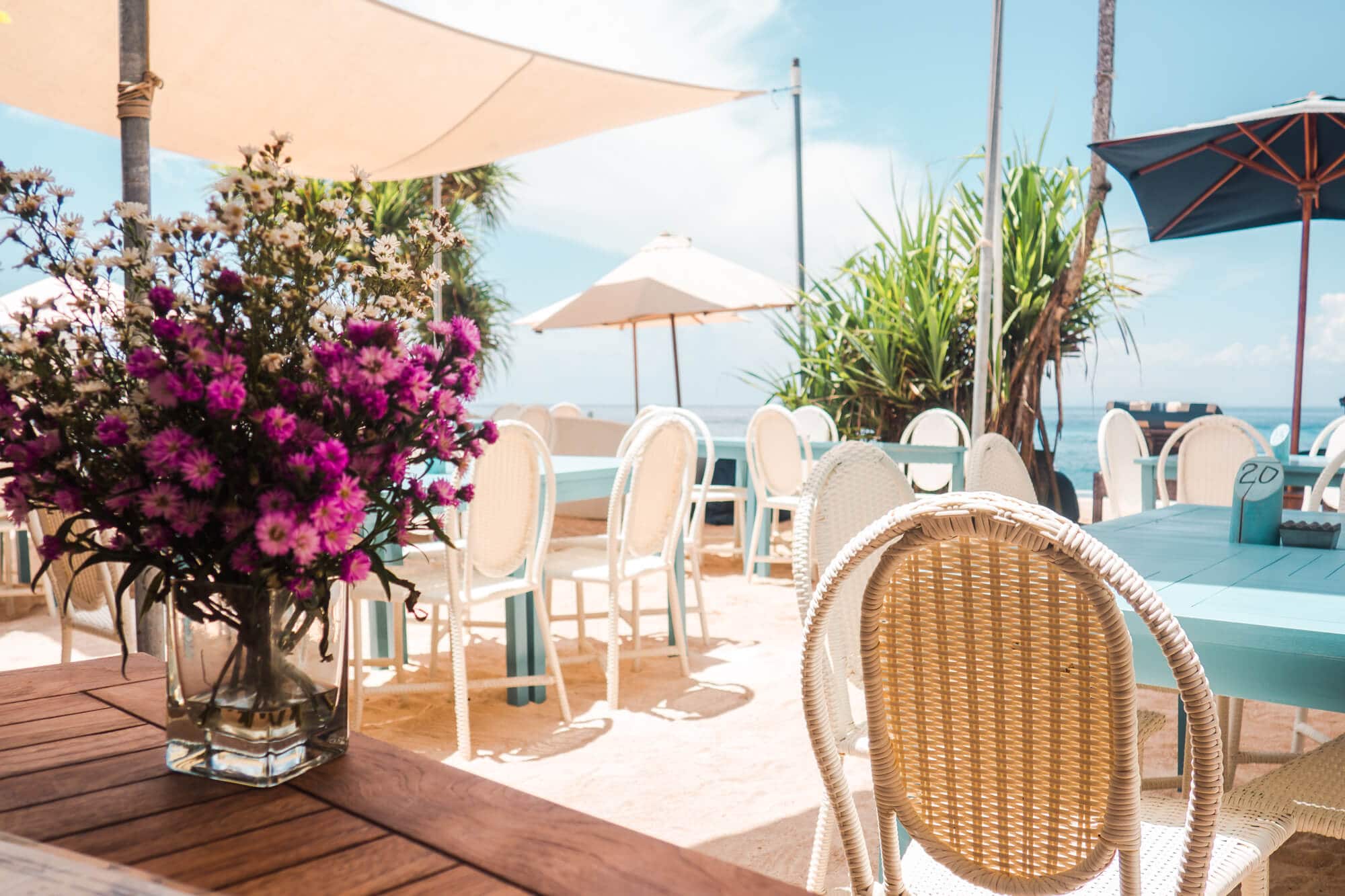 Nusa Lembongan Travel Guides
Lembongan is one of my favorite places in Indonesia, it is where I go when I want to escape the crowds in Bali. So I really hope you take a few days to explore this beautiful island during your next stay in Indo!
---
Remember to pin for later 😉