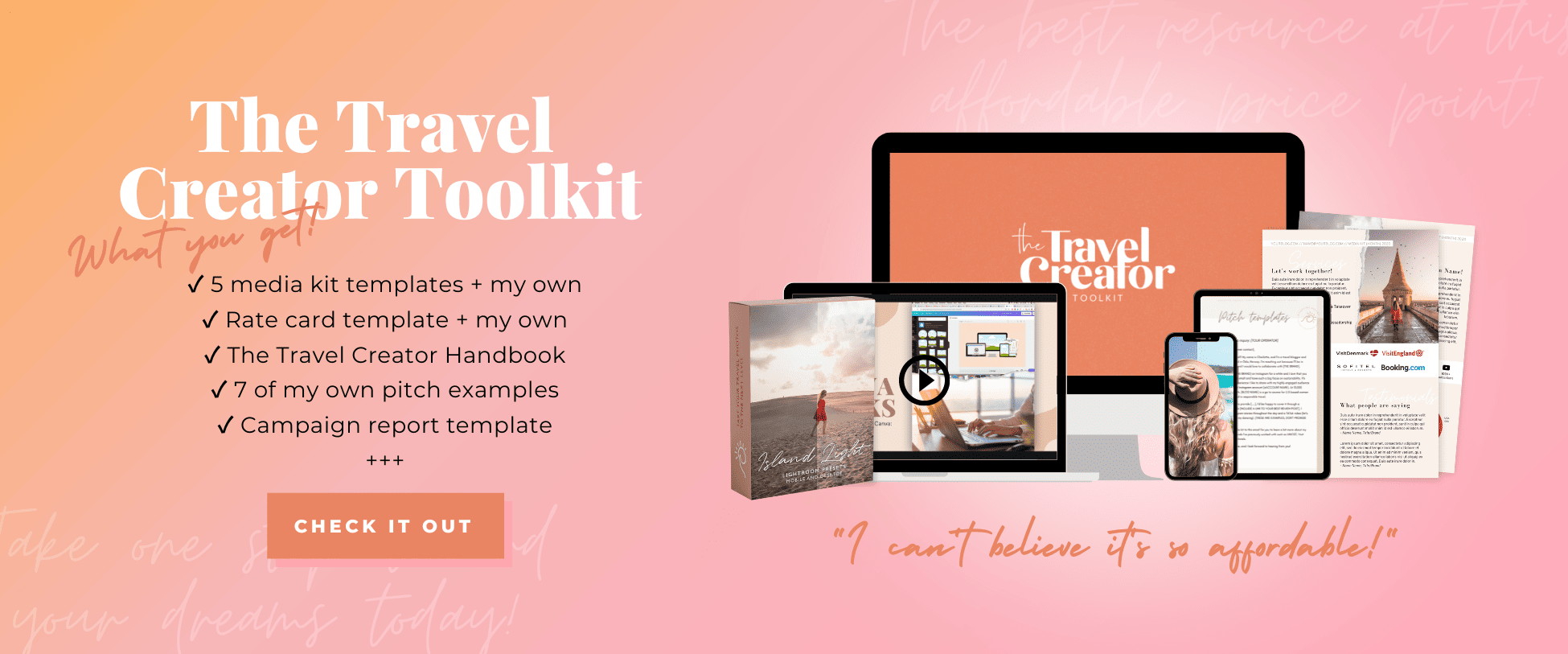 This post may contain affiliate links. I will earn a small commission if you purchase through them, at no extra cost to you.
Nusa Lembongan, a small island off the coast of Bali and one of my favorite places in Indonesia, is mostly car-free. While the island is small, it's not small enough for you to walk everywhere. Especially if you only have a few days there or visit Nusa Lembongan on a day trip.
So how do you get around on Nusa Lembongan? Let's find out!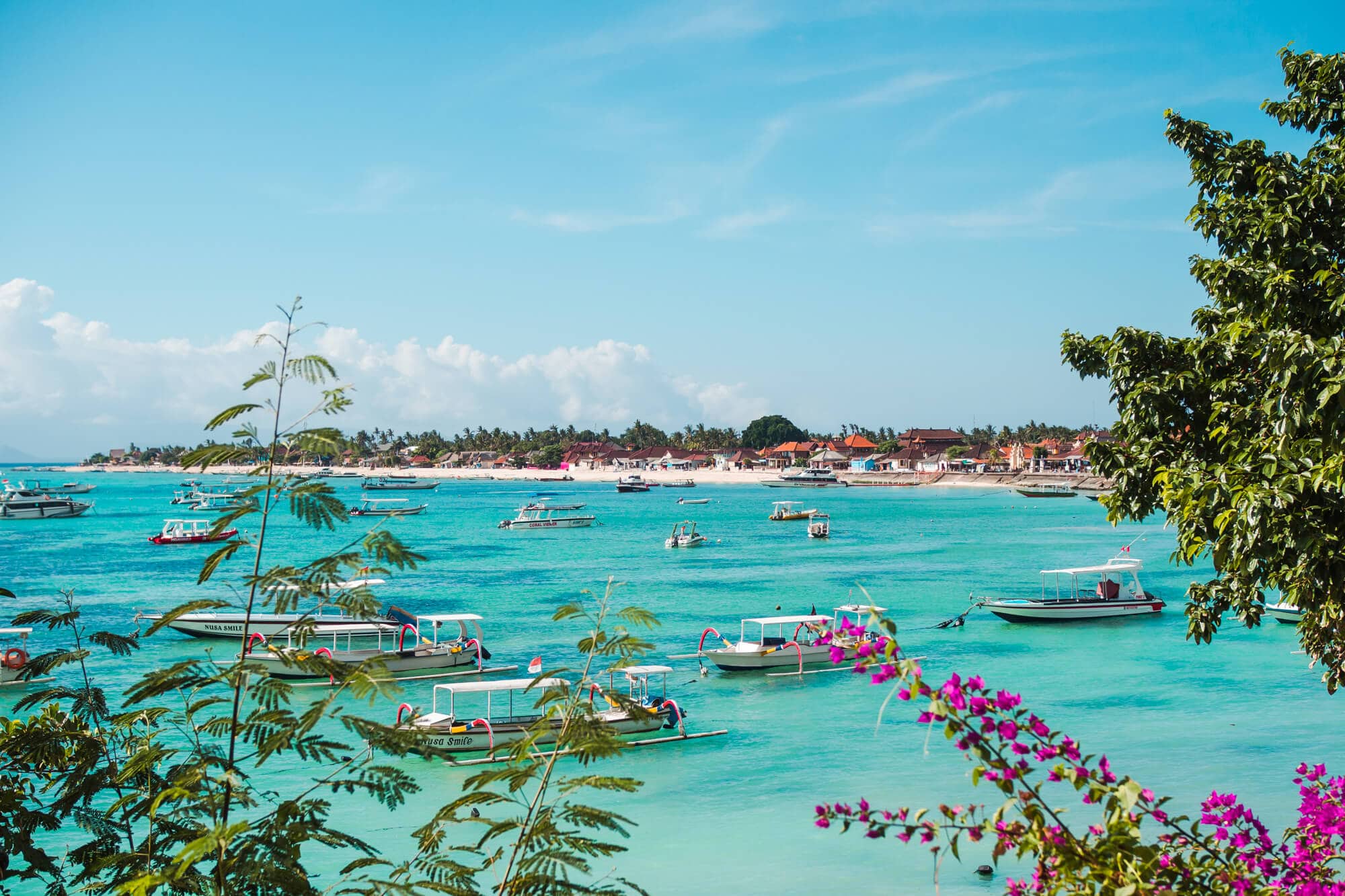 Nusa Lembongan quick guide
7 ways to get around Nusa Lembongan
With almost no cars or taxis on the island, only the trucks that transport guests to their hotels and on tours, so you have to get around on Lembongan in other ways. Let's take a look at 7 of them.
Don't stress about booking transportation like scooters, bikes or buggies in advance. As with Bali, everyone knows someone who rents them out. Just ask your accommodation to arrange it for you when you get there.
1. Tours
A great way to visit Nusa Lembongan, especially if you're limited on time, is as part of a guided tour. This 8-hour tour, departing from Bali, covers all the highlights.
Spend your day visiting iconic locations such as the Devil's Tears, Dream Beach and the Yellow Bridge, before enjoying a delicious Indonesian lunch accompanied by beautiful sea views at Sanghyang Bay Restaurant.
🌟 Check price and availability here >> Day trip from Bali to Nusa Lembongan & Ceningan
If you're already in Lembongan, I highly recommend this snorkeling day trip. Explore the underwater world of the Indian Ocean and swim with angelfish, parrot fish, moray eels, turtles and in certain areas, the mighty manta rays.
Some days, if you're very lucky you might even spot a dolphin or two. I did just off Jungut Batu Beach and it was one of my favorite travel moments to date.
2. You can walk
Is Nusa Lembongan walkable? Yes and no. Nusa Lembongan is approximately 8 km² in size and it will take around 3 hours to walk around the island without a break. When you get there though, the distances seem farther than it looks on the map. I've been burned by that in the past when trying to save money on transportation.
If you plan on walking, Jungut Batu is the best area to stay. There you have bars, restaurants, surf spots, boutiques, yoga studios and much more close by. The north part of Jungut Batu Beach is also my favorite place to lounge in the sun. Dream Beach might be even more picturesque, however, the waves and currents there can get pretty heavy.
3. Rent a scooter
The most common mode of transportation on Nusa Lembongan are scooters or motorbikes as the locals call them. These days daily rental runs anywhere from 75k-100k.
I absolutely love exploring on a scooter, however, you should only rent one if you are comfortable driving. In some places, the roads are not the best, people drive like maniacs, not as bad as in Bali but still, accidents happen quite often.
4. Rent a bicycle (pushbike)
Bicycles, or pushbikes as the locals call them, are available for hire in most places. For the most part, they're the cheaper options and a great way to get around if you're looking to stay active.
I sometimes rent one if I'm staying in Jungut Batu to go up to the warungs close to the Mangrove Forest. However, I'm too lazy if I'm going anywhere else, because hills, my lack of muscles and older bicycles don't mix well.
5. Rent a buggy
Many rental places on Lembongan now also offer buggies, or golf carts, for 4 or 6 people. They are, of course, a more expensive option but can be a good idea if you're bringing your whole family or small children. Prices usually start around 700k for five or so hours.
6. Boat
The traditional Jukung boats, painted in beautiful colors, line most of the beaches on Lembongan. If you want to surf one of the surf spots out in front of Jungut Batu and don't feel like paddling, ask one of the locals if you catch a ride.
You can also ask for a little tour if you feel like a change of scenery, I once had a lovely older man take me over to Ceningan for a couple of hours. And up by the Mangrove Forest people are waiting to take you on a boat ride and explain the flora and fauna of this unique area.
7. Shuttle service
Some hotels and restaurants on Lembongan, such as the beautiful Tigerlilly's and Sandy Bay Beach Club, offer a shuttle service if you want to have a drink with lunch or dinner. I highly recommend a sunset cocktail on the beach!
In addition, some of the rental shops also offer pick-up and drop-off services when the trucks are not being used to transport the boat passengers.
How to get to Lembongan from Bali
To get from Bali to Lembongan you have to take a speedboat, locals call them fast boats. The journey from Sanur in Bali to Nusa Lembongan only takes 30 minutes and is super affordable for what you get. I usually book my tickets in advance here.
Hotel pick-up and drop-off in certain areas in Bali (Kuta, Seminyak, Legian, Nusa Dua, Jimbaran, Ubud Center, Denpasar, Sanur) and on Nusa Lembongan are included in your return ticket.
So all you have to do is be packed and ready to go in front of your hotel at the agreed-upon time.
🌟 Check price and availability here >> Fast boat from Bali to Nusa Lembongan
How long to stay on Nusa Lembongan
I recommend staying at least two nights, ideally 3 or 4, to get the most out of everything the island has to offer. Spend one day exploring Sandy Bay, Dream Beach, Devil's Tears and Nusa Ceningan.
Then one day to hang around Jungut Batu, go for a morning walk along the boardwalk, paddleboarding on calm days, go for a relaxing boat ride in the Mangrove Forest and chill at one of the many beach clubs.
You can find my complete two-week itinerary for Bali and the Nusa Islands here. And if you're wondering where to stay, check out my Nusa Lembongan accommodation guide.
Looking for more Lembongan guides?
---
Remember to pin for later 😉