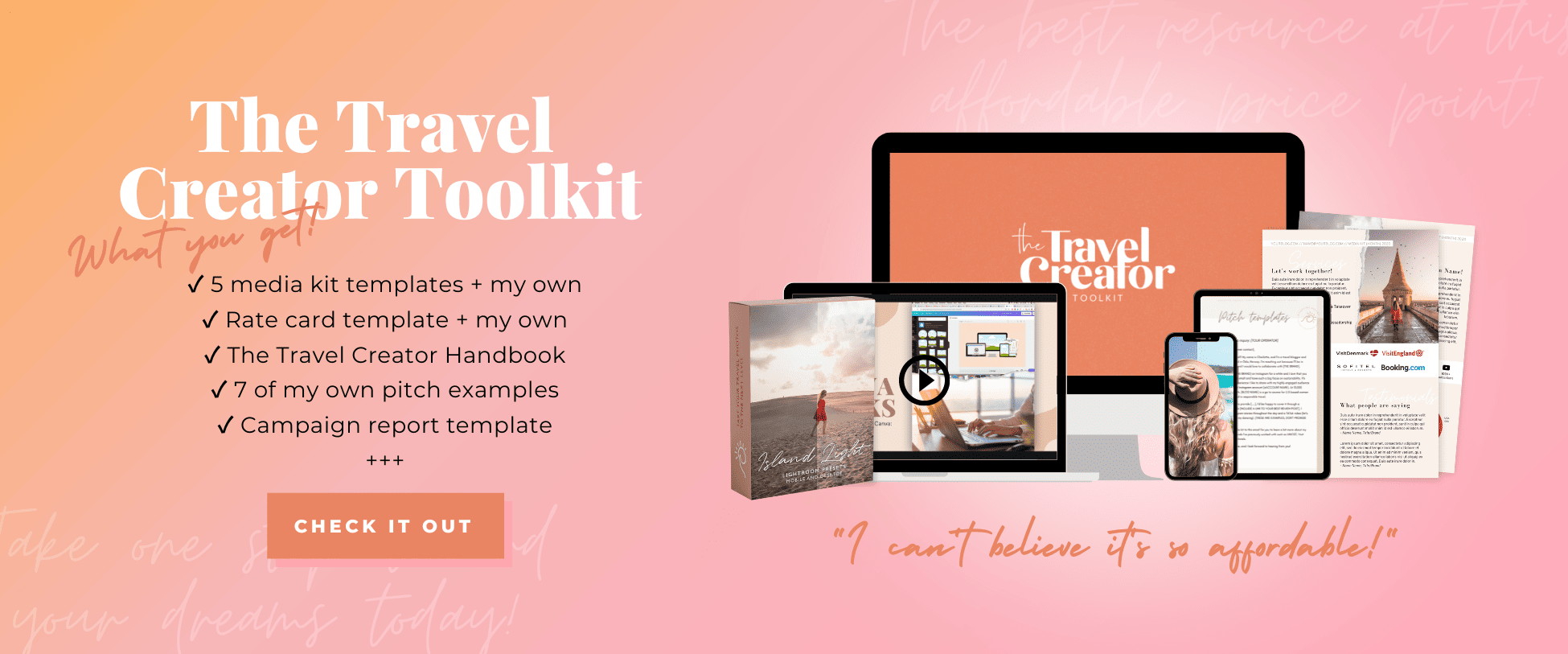 This post may contain affiliate links. I will earn a small commission if you purchase through them, at no extra cost to you.
As with all the other smaller Indonesian islands, my favorite thing to do on Lembongan is to rent a scooter and just drive around and explore. The island isn't that big, so you might also want to head over to the neighboring island of Nusa Ceningan.
Ceningan is calmer and even more picturesque than Lembongan if that is even possible. One of the highlights of the little island is Secret Beach, a beautiful cove that you can have all to yourself (if you're lucky like we were). Let's take a look at how to get there and what to expect.
🌟 Remember to always get insurance before you travel to the Nusa Islands or anywhere else. I recommend SafetyWing, an affordable subscription travel insurance that you can purchase even after departure. Read my complete SafetyWing review here.
How to get to Nusa Ceningan
To get to Nusa Ceningan from Bali you first have to stop at Nusa Lembongan, a journey that only takes around 30 minutes by speedboat. The boat ticket is usually around $55 for a round-trip and you can book your tickets in advance here.
Hotel pick-up and drop-off in certain areas in Bali (Kuta, Seminyak, Legian, Nusa Dua, Jimbaran, Ubud Center, Denpasar, Sanur) and on Nusa Lembongan are included in your return ticket. If you're staying on Ceningan most companies will drop you off at the yellow bridge and your hotel on Ceningan picks you up from there.
🌟 Check price and availability here >> Fast boat from Bali to Nusa Lembongan
How to get around on Ceningan
Most travelers might know Nusa Ceningan because of the yellow bridge that connects the two islands and Le Pirate Beach Club, famous for its picturesque white and turquoise huts. But the island is so much more than that. You can read all about how to get around on Lembongan here, the same goes for Ceningan.
The main mode of transportation is scooter (or motorbike as the locals call them) and the drive along the coast is absolutely stunning, so you'll probably want to stop all along the way to capture the beauty, just take a look above. Palm trees, shallow crystal clear waters and quaint roadside warungs frying up the most delicious food. Does it get any better?
The roads aren't as good as on Lembongan, but the drive is doable just a bit bumpy. We filmed the whole drive from Lembongan to Ceningan, see some clips of it here.
A few years ago, the yellow bridge was reconstructed after it collapsed during the night when more than 50 people walked over it after a ceremony. So if it has been a few years since you were here, the bridge is wider and safer than it used to be.
How to find Secret Beach
After you cross the yellow bridge, take the second right and follow the main road (the only road) along the coast until you see signs to Villa Trevally or Secret Beach, I can't remember what comes first. But the beach was easy to find without Google Maps.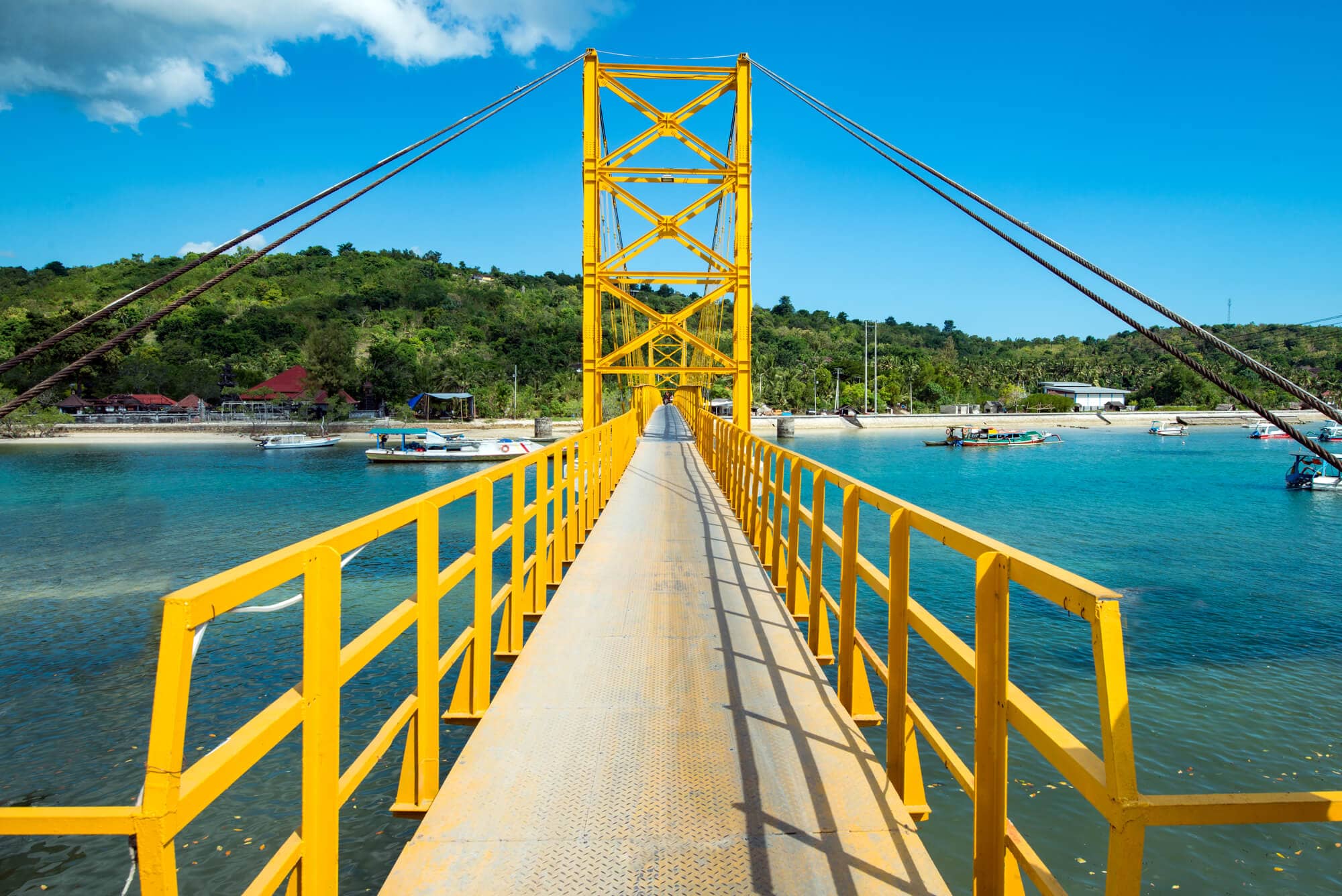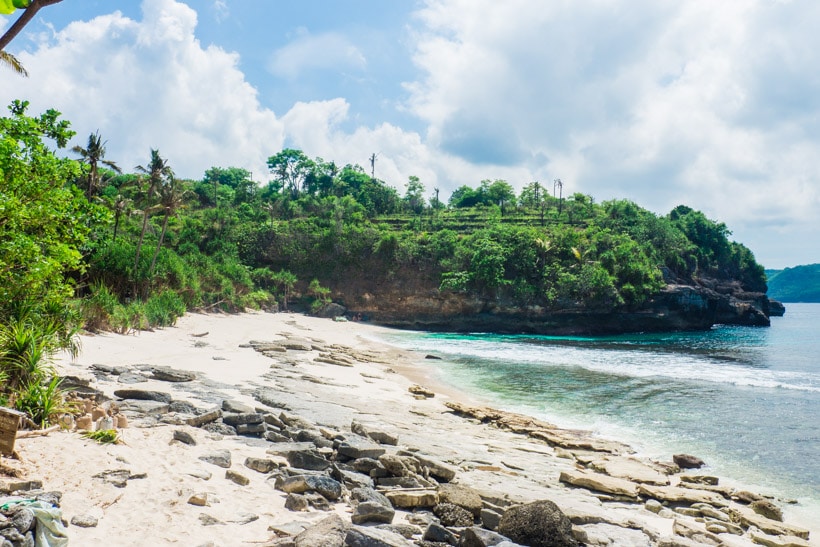 Secret Beach on Nusa Ceningan
We parked our scooter next to a gorgeous bungalow resort called Villa Trevally on one side of the beach which also boasts a pool overlooking the ocean. Non-guests are allowed to use the pool if they spend more than 100k on food and drinks from the restaurant. If you don't feel like a dip in the pool, just walk through the resort to the beach.
There's also a trail with stone steps running through the jungle to the side of the resort, though it was very overgrown on our last visit so we opted for the resort route.
The beach itself is located inside a small cove lined by lush greenery. Unfortunately, there's quite a bit of reef in the water, however, the sand is powdery white. And as you can see above, the best place to put your towels down is at the farthest end from the resort. We had the beach all to ourselves in the maybe four hours we were there.
Only one local man stopped by to collect coconuts from the jungle. We asked him to cut one open for us with his machete which he happily did for 10k.
We spent the day collecting seashells (and putting them back after photographing of course), frolicking in the small waves (yes there were waves even though it looks flat in all the photos) and exploring the jungle. It felt like a Robinson Crusoe day out, a nice change from the more crowded beaches on Nusa Lembongan.
Must read >> The ultimate 2-week Bali itinerary (including Nusa Lembongan & Penida)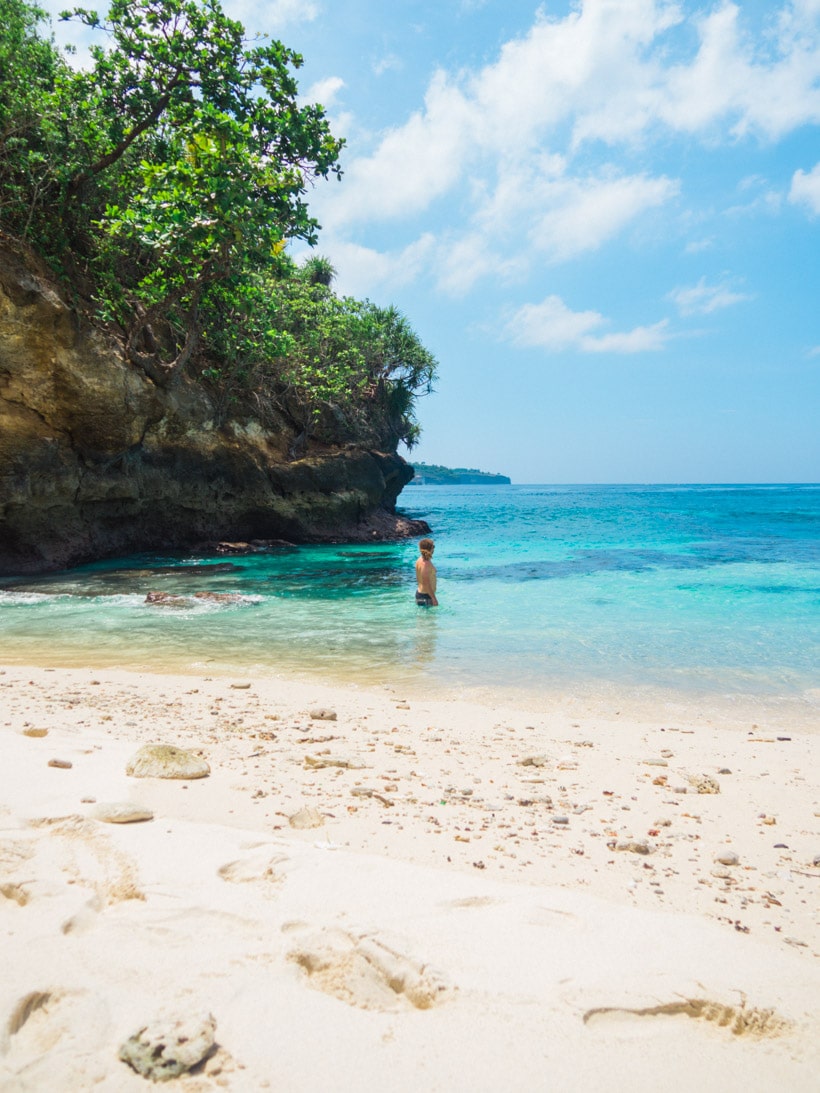 Swimming at Secret Beach
As you can see the beach is kind of rocky, but that didn't bother us as there was no one else around so with had the swimmable part all to ourselves.
The best place to swim is on the side farthest from the resort. Walk over a bit of reef close to the rockface and you'll reach a little turquoise pool where you can splash around.
On days with wind and big waves, I don't recommend swimming here because of the rocky bottom.
Must read >> A first-timer's guide to surfing Nusa Lembongan (best surf spots)
Where to stay on Nusa Ceningan
As I mentioned above, Le Pirate Beach Club is the most popular place to stay on Ceningan, made famous by Instagram many years ago. And it truly is one of the most picturesque places I have ever been, but I do think it is enough to go there for lunch. Their small huts are quite expensive for what you get, even though they do look out over the shallow turquoise water between the two islands.
These days there are so many other pretty places to stay on Nusa Ceningan like The Dafish Accommodation, Bar & Cafe and the even more affordable Secret Point Huts Bungalow.
Remember that no matter where you choose to stay on Nusa Ceningan, be sure to message your hotel and ask for pick up before you get there. Most boats arriving from Bali only stop at Lembongan and then drive you to the yellow bridge, from there your hotel should pick you up.
If you prefer to stay on Lembongan, check out my guide to the best hotels and homestays on Nusa Lembongan here.
---
Remember to pin for later 😉