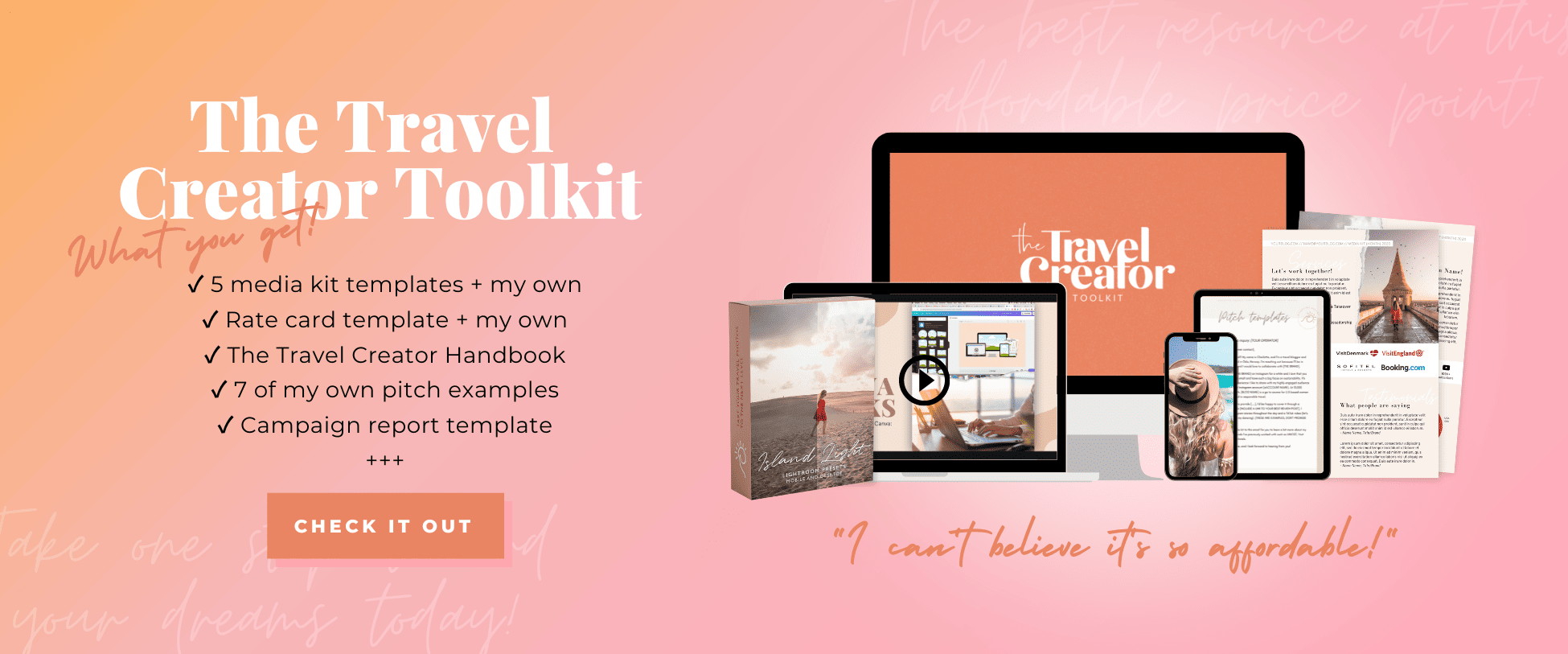 This post may contain affiliate links. I will earn a small commission if you purchase through them, at no extra cost to you.
ARE YOU READY FOR YOUR FIRST TRIP TO DELHI? Here are some things you should know!
New Delhi is a colorful and vibrant world of its own in the North of India. The mesmerizing capital boasts millions of faces, scents, sounds and things to see. It is one of the oldest cities in the world with stunning monuments that tell tales of long-gone empires.
At the same time, it displays some of the most enticing features of a modern city, like the irresistible cuisine and sprawling parks. The metropolis is a must-visit, one of the undisputed Indian highlights. It will help you understand what made India the country it is today.
For all the best things to see and do in New Delhi, be sure to also check out my ultimate 2-day New Delhi itinerary!
🌟 Remember to always get insurance before you travel to India or anywhere else. Safetywing is an affordable subscription travel insurance that you can purchase even after departure. Read my full review here.
What to expect in Delhi
New Delhi has a reputation for overwhelming first-time visitors, and yet millions of people fall in love with the city every year. Many even choose to travel India solo, something I plan to do one day myself.
If you haven't been to India before, be prepared for Delhi's vastness, the horrendous traffic, intense heat during the summer/monsoon season (April-August) and the large number of people that seem to want something from you. And despite the Prime Minister's mission to clean up India, most Delhi neighborhoods are still extremely dirty.
Poverty
But the worst part for me was witnessing so many people living in extreme poverty. I tried to prepare myself prior to the trip but it was so much worse than I could've ever imagined. Young girls sleeping on the streets with newborn babies, handicapped people living in cardboard boxes and emaciated elderly people everywhere. Heartbreaking!
Most of the city's poor, about 33% of the population, are migrants. They came to Delhi attracted by the promise of secure jobs and a better life, but more often than not their dreams never came true.
🌟 How you can help
I wish I had done some more research on organizations helping the less fortunate before we got to India because then I would have known about the walking tours such as this educational and ethical walking tour through the Sanjay Colony slum area.
Here you will discover a rich sense of community and entrepreneurship and gain new insights into the lives of locals. And the best part is that all proceeds are re-invested into the development of community projects such as education and healthcare for the residents.
🎫 Check price and availability here >> Sanjay Colony Slum Tour
The staring
You also have to prepare for the staring, which is what drove me to the breaking point several times. (Yes I'm very easily agitated, especially when it's 45°C out.) Some Indian men will openly stare and stare and stare and stare. And then sometimes make unwanted advances, often including groping and photographing you without permission.
I tried my best to ignore it, but coming from Norway where people look down most of the time in fear of making eye contact, and you are considered to be a crazy person if you sit down next to someone on an empty bus, I just couldn't help myself.
I raised my voice and asked "What are you staring at?!?!?" quite a few times and even then they just kept on staring.
So in light of all of this, you might wonder why you should even bother to visit Delhi. But I promise, despite all the mayhem, there are peaceful havens and incredible historic sites waiting to be discovered. You just need to know where to look and what to stay away from.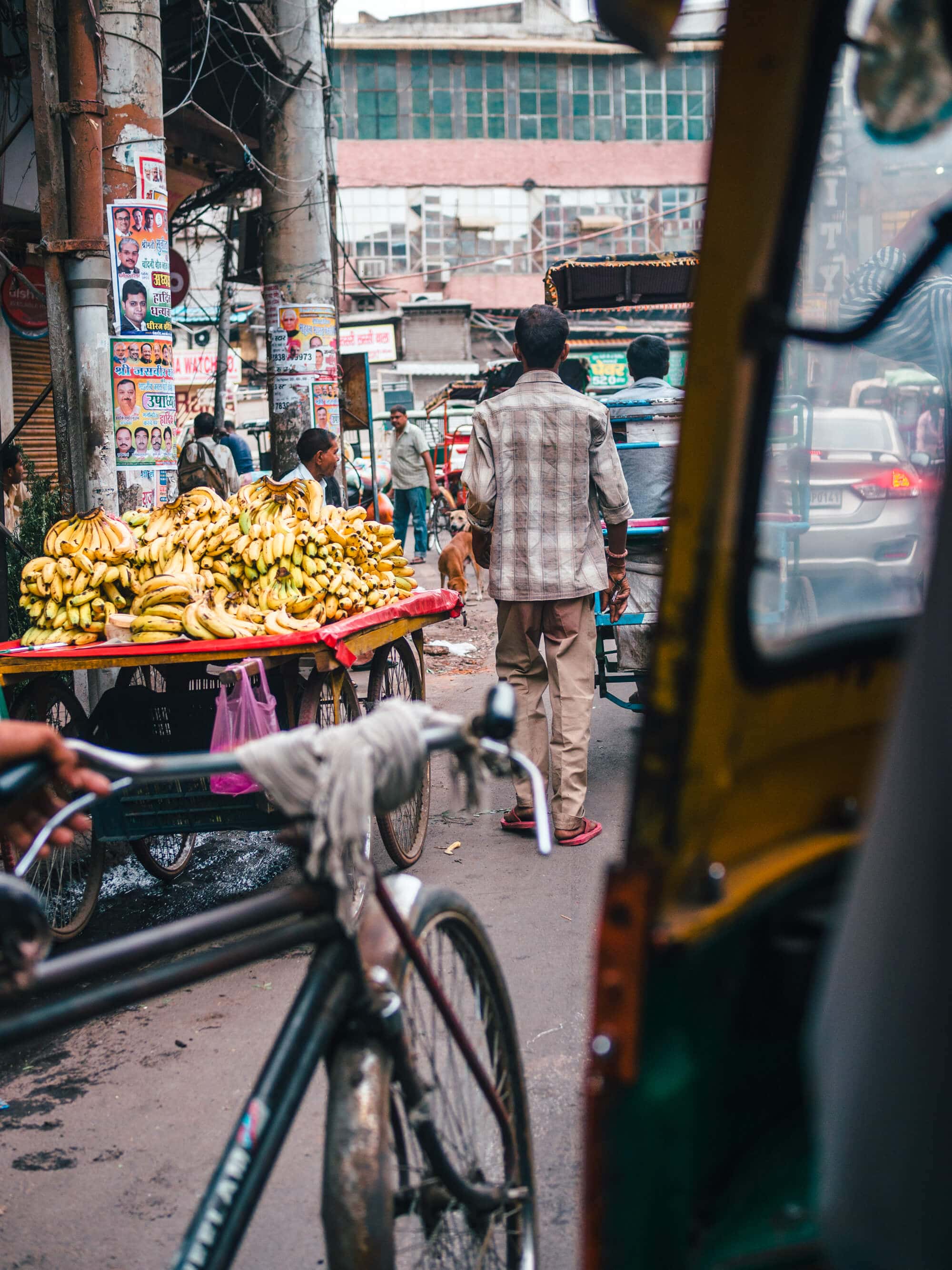 How to get around New Delhi
The traffic in India is pretty bad in general, but no other city can prepare you for the sheer traffic anarchy you are about to experience in the country's capital. I would not recommend trying to navigate the chaos by yourself. It is easy and convenient to grab a taxi, rickshaw, metro or train.
Taxi from Delhi airport
When arriving in the middle of the night I always like to arrange for the hotel I'm staying at to pick me up at the airport so I don't waste any time driving around looking for my accommodation. This is especially handy in India where scams are a part of everyday life.
However, after we had booked our hotel in Delhi we discovered that they didn't offer this service, after all, so we opted for the next best thing, a private driver.
🌟 I highly recommend that you book a private, hassle-free door-to-door airport transfer! You will be greeted by your driver in the arrival hall of Indira Gandhi International Airport and he will assist you with your luggage.
I do not recommend using the regular pre-paid taxis at the airport as I've heard quite a few disheartening stories. The most common scam revolves around the driver taking unknowing travelers to a remote location in the middle of the night, claiming not to be able to find your hotel or that the hotel has closed down and instead of taking you to one that pays a commission. More on common scams to look out for at the end of the post.
If you're a female solo traveler or traveling with a group of girls, Sakha Cabs could also be a great option for both airport transfers and day trips, etc. In partnership with Azad Foundation, a nonprofit organization, Sakha provides jobs in professional driving to resource-poor women in India as part of "Women on Wheels (WOW)" initiative. What a great cause to support!
It's also quite easy to grab an Uber or Ola from the airport as there are designated areas for your driver to pick you up. You can read more about which transportation apps you should download prior to your trip and other great advice for travel in India here.
Rickshaw
The rickshaw is probably the cheapest and most authentic way to get around the city. You sit in a converted, open-air tricycle behind the driver. There are both bicycles and motorbike/auto rickshaws. Remember to agree on a price before you get in.
The Metro
New Delhi's metro system is air-conditioned (which, during the intense summer heat is a lifesaver), cheap, and reliable. Within just 20-30 minutes, you can get from the airport to the city center.
Don't be afraid to use it during the day, even if you're a woman traveling alone. There's a ladies' car at one end of every train, clearly marked with pink signage so you can't go wrong.
I didn't try it myself because our time in New Delhi was so limited, but here's a great guide that will help you master the metro system in no time!
Popular tours of Delhi
Joining a guided tour on your first day in New Delhi is a good idea to get the lay of the land and some tips from the local guides. As mentioned, while it is absolutely possible, the city can be very overwhelming to explore on your own!
This was my favorite tour we did in Delhi, we covered so much in a day and saw places we would never have discovered on our own. You can choose between a half-day tour of New Delhi or Old Delhi, or do both on a full-day tour.
🎫 My top pick for first timers >> Private Old and New Delhi City Tour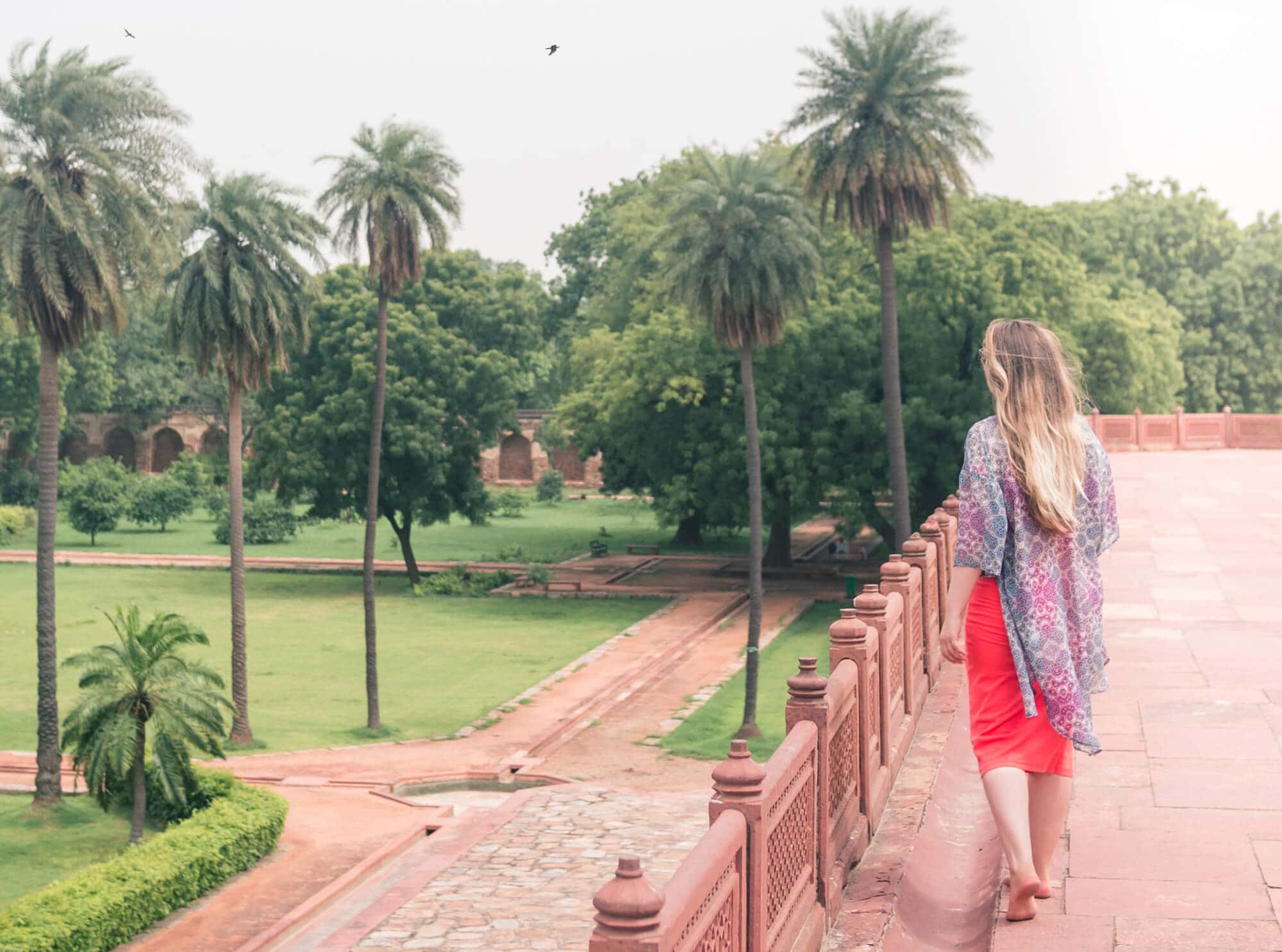 What to wear
For women, it is important to cover up shoulders and legs as a sign of respect, especially if you plan on visiting a mosque or temple. It is not advisable to wear very short skirts or tight-fitting clothes while you're out and about in the city as it will result in stares and maybe even groping as mentioned above.
Wearing loose, cotton clothing is a better idea because it will keep you cool and at the same time help you fit in more. I swore by basic cotton maxi dresses and colorful kimonos during our two weeks in India. Super comfortable and at the same time a little bit stylish for the photos.
I also noticed that I got a lot more unwanted attention when I wore my long hair down instead of up in a bun.
You should also be aware that pickpocketing is extremely common in Delhi. So don't flash your valuables around and make sure you carry them safely in an anti-theft backpack or a bag you can lock.
Where to stay in New Delhi
The North/ Old Delhi: Paharganj, Karol Bagh & Chandni Chowk
Paharganj, also known as the Main Bazaar, is one of the most popular budget/backpacker areas in Delhi. Here you'll find chaotic markets, hostels and many restaurants serving both Indian or Western food.
Smyle Inn is a great accommodation option if you're on a tight budget. It's small but modern and the New Delhi Railroad Station is only a five-minute walk away. Other affordable areas close by are Karol Bagh to the West of Paharganj and crazy busy Chandni Chowk to the North.
Central Delhi: Connaught Place
Connaught Place with its spacious, tree-lined streets and roundabouts is the modern business district of Delhi. Connected by numerous Metro stations, taxis, and auto-rickshaws, this is the place to stay if you want to zip around the city very easily.
Apart from high-rises and office buildings, you will also find fancy hotels like the Oberoi New Delhi and the five-star The Park New Delhi.
The Southern districts
South Delhi is vast and very different from the crowded market streets of Old Delhi. The somewhat peaceful atmosphere and the fact that so many of the tourist attractions are located here are why this is my favorite area in New Delhi.
If you stay here, you can easily access highlights like the Lodhi Gardens and the tombs of Mughal Emperors (e.g. in the Nizamuddin district). The different districts look more like oversized neighborhoods with huge streets and lots of trees.
You will also find plenty of food stalls and shops. There are some luxury hotels, as well as comfortable guest houses, such as G49 Bed & Breakfast.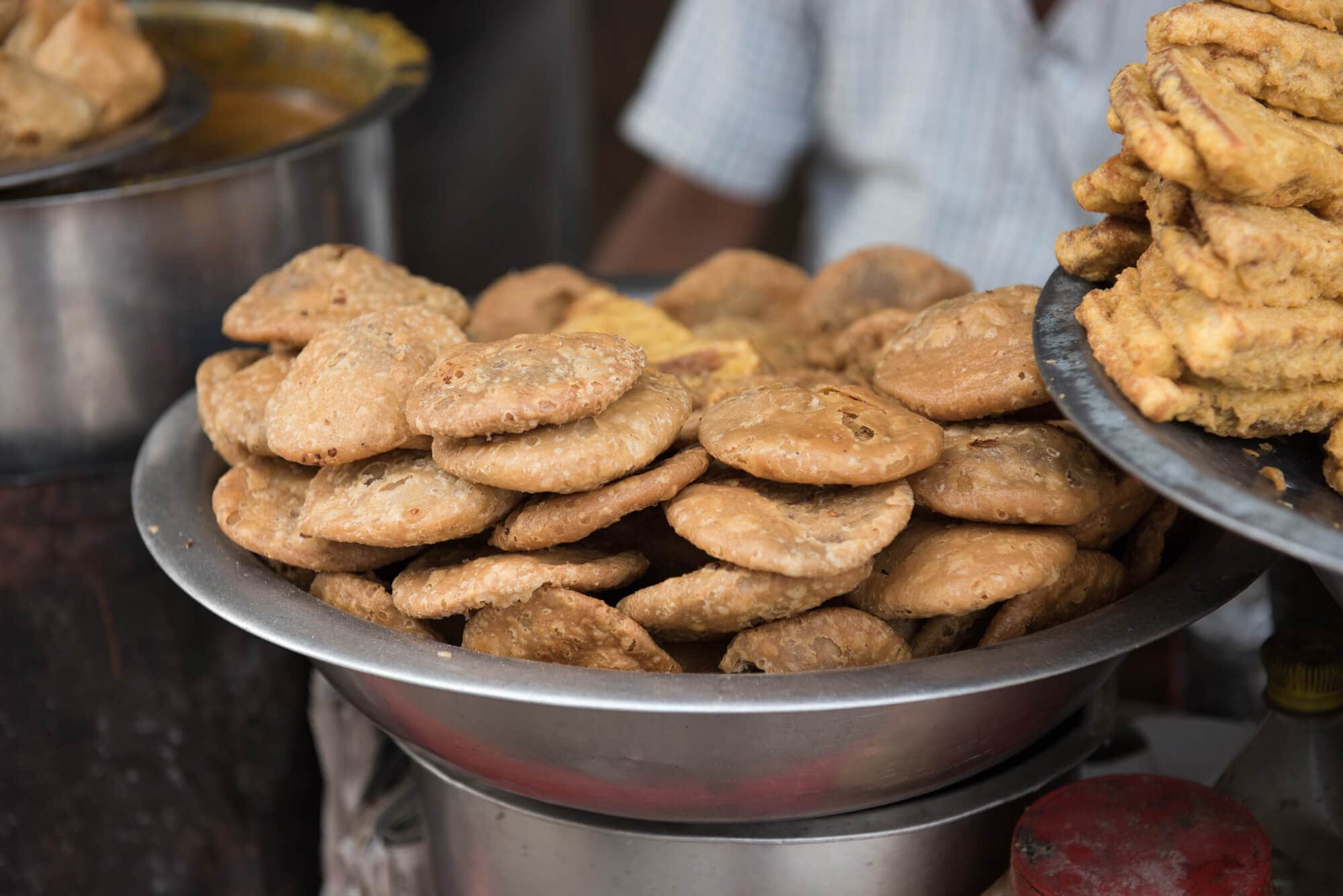 What & where to eat in Delhi
Delhi has much more to offer than meets the eye, which is also true for the food. In this foodie haven, you will never go hungry. Join this street food tour of old Delhi where you get to taste local on-the-go snacks. Travel from location to location by rickshaw and experience the city like a local!
Just at the entrance of the National Crafts Museum, you'll find Cafe Lota – a beautiful, Instagrammable cafe that feels like a calm oasis compared to the chaos of the streets outside. We had lunch here and it was one of the best meals of our India trip, so I can definitely recommend this place.
AnnaMaya, a food-hall-style restaurant filled with stations for every cuisine you could possibly imagine, is another one of my favorites in the city.
Old Delhi: One of the most iconic areas of Delhi, the old part of town boasts buzzing markets and some of the best food stalls in the city. You have to come here if you're a street food lover like me!
North Campus: This area is one of the best places to find cheap and delicious meals. After all, students always know where to get the best value for their money. Some great spots: Bamboo Hut, Shagun Asian Eatery, Momo's Point, Bille Di Hatti and South Indian Cafe.
Hudson Lane: Not far from the North Campus area, you will find great cafés and restaurants, which also offer international cuisine. Some of the best places are Big Yellow Door, Mad Monkey, QD's, Woodbox Café, Indus Flavours and Rico's.
South Campus/ Satya Niketan: This is a great area to find quirky cafés and chains like Chowringhee Lane, Echoes, Kev's, and Vadapav Junction.
Jama Masjid & Bazaar Matia Mahal: This is not only a favorite for hungry locals but also a great foodie and traveler destination.
Nizamuddin: This iconic area is a must-visit for any foodie, with one great eatery next to the other. Some great options are: Ghalib Kebab Corner, Karim's and Gulfam Kashmiri Wazwan.
Fine dining: Pandara Road and Safdarjung Enclave offer some excellent fine dining options.
Promise me that you won't leave the city without trying Chole Bhature, Paranthas, Chaat and of course my favorite, Paneer Butter Masala.
Common scams to be aware of
Traveling in India is not always easy. Despite the kindness of the people and the country's incredible beauty, you will probably experience some lows. You should always stay alert and be aware of your surroundings as scams are kind of a daily routine. Here are a few examples of popular scams for you to avoid:
Fake train ticket: Only buy your tickets from an official ticketing office. Do not trust strangers who offer to take you to their alleged friend's ticket outlet.
Apparently closed or canceled: Do not believe somebody telling you that your train has been canceled. They will try to sell you alternative transport options like a car or bus. A similar scam is also popular at tourist attractions. The driver will claim that one site is 'closed,' in order to offer to take you to another place, often a store or somewhere that gives the driver a commission like the hotel scam I mentioned earlier. Stick to your plan.
Altered taxi meters: Find a legal taxi, be direct about where you want to go and keep an eye on the meter. If it is running unusually fast, it may have been altered to claim a higher fare.
Pre-paid taxis: Many people have experienced pre-paid taxi drivers who suddenly 'forgot' the way and suggested another hotel. Stick to your plan and do not hand the pre-paid voucher to the driver until you have arrived.
Keep an eye on your money: People will often try and short-change you. If you notice this, confront the person authoritatively to solve the issue. Also, watch out for fake currency.
Frequently Asked Questions: New Delhi
Is New Delhi worth visiting?
Yes, New Delhi is definitely worth visiting for its rich history, vibrant culture, and delicious food. It is the capital city of India and has plenty to offer for tourists. If you're a history buff like me you're going to love it!
Are 2 days in New Delhi enough?
You can cover most of the major attractions in New Delhi in two days, but you may not have enough time to fully experience the city. I would say that the ideal time in Delhi for tourists is 3 or 4 days. After that, you're probably tired of all the craziness and ready to move on.
What is the best time to visit New Delhi?
The best time to visit New Delhi is from October to March when the weather is pleasant and comfortable. The temperature during these months ranges from 10°C to 25°C, making it the perfect time to explore the city. I visited New Delhi in August, it was HOT and humid, but totally doable.
Is New Delhi expensive?
New Delhi can be expensive, but it depends on your budget and the type of activities you plan to do. Accommodation, food, and transportation are generally affordable, but entrance fees to some of the major attractions can be expensive.
Can I drink tap water in Delhi?
No, it is not recommended to drink tap water in Delhi. It is advisable to drink bottled water or use a water purifier to avoid any health issues.
Is Delhi a walkable city?
Delhi is not a very walkable city due to its vast size and heavy traffic. However, some areas like Connaught Place and Old Delhi are pedestrian-friendly and great for exploring on foot.
What is the best way to get around New Delhi during a 2-day trip?
The best way to get around New Delhi during a 2-day trip is by using the metro, rickshaws, or taxis. The metro is the most convenient and affordable way to travel around the city.
If you are limited on time I recommend booking a private tour of the city to get the most out of your time.
Looking for more India guides?
---
Remember to pin for later 😉