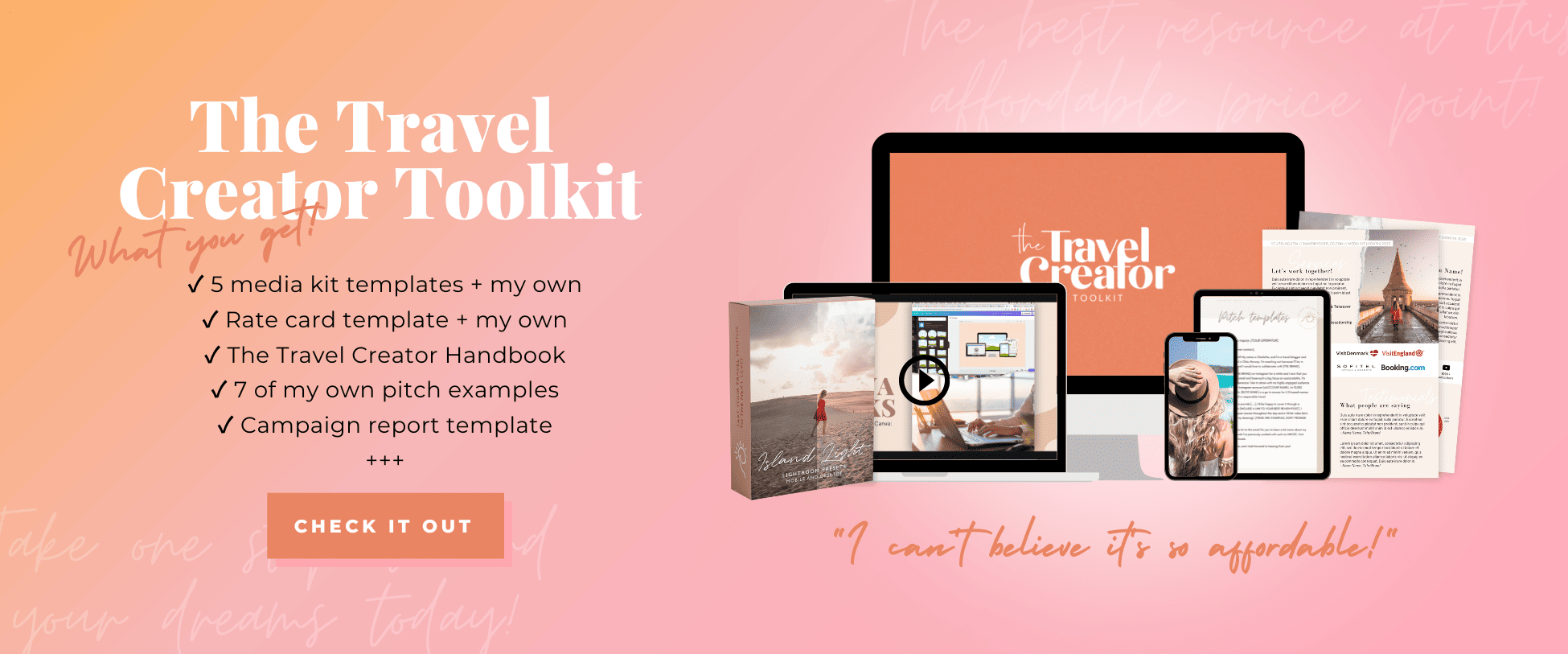 This post contains affiliate links. I will earn a small commission if you purchase through them, at no extra cost to you.
Are you looking for the best budget accommodation in Bali? Then you're in the right place!
After staying in over 50 different hotels and Airbnbs in Bali I have made myself a little list of the best value accommodation the island has to offer. The best part is that going budget in Bali doesn't mean that you have to stay in a crappy hostel dorm.
From the bustling streets of Seminyak and Canggu's hipster hotspots to the chill vibes of jungle town Ubud and the dreamy beaches of Uluwatu. A holiday in Bali spoils you for choice with so many diverse areas to explore.
To help plan your next trip to the island of dreams I want to share my top budget picks with you, so you can save your hard-earned cash for more important things like pretentious cocktails, drunken tattoos and shopping for Bintang singlets.
My best advice for booking accommodation in Bali is: don't wait, the best value hotels and villas get booked out months in advance. Secondly, always check Agoda for the best prices available. They often do flash sales where you can actually score some pretty sweet deals. I book 99% of my Bali accommodation through Agoda.
I know we all have different ideas of what "budget" means, but in my mind, it's under $50 a night for a double room.
Also, keep in mind that the prices I mention are the correct prices as of December 2021.
Budget accommodation in Seminyak
While Seminyak is mostly known for its fancy beach clubs, hip restaurants, and upscale resorts, you can actually find some great hotels that won't break the bank. You just need to know where to look. In my mind, anything located east of Sunset Road is not a great option for your holiday if you don't drive by yourself. There are a lot of affordable villas over there but if you're only in Bali for a week or two you'll probably spend so much on transportation that it won't be worth it.
Although slightly more expensive than the rest of the hotels I mention in this post, Villa Margarita No4. offers such great value that I had to include it. For around $68 a night, you get a 2-story villa and a gorgeous pool surrounded by palm trees and tropical plants, smack-bang in the middle of Seminyak. The pool is shared among the four villas on the property however we had it all to ourselves almost the entire time we were there. There is also a cozy seating area right outside your door.
Since this is a self-contained villa breakfast is not included but you have so many amazing restaurants on your doorstep here so you will probably want to eat out for every meal anyway. Instagrammable restaurants like Bikini, Sisterfields, Motel Mexicola, Grocer & Grind and Bossman are just 1 minute away. There is also a daily cleaning service included.
Keep in mind that the staircase up to the bedroom is very steep so it's unfortunately not suitable for those with mobility issues.
Villa Margarita No3. right next door is a slightly more affordable option at $61 a night.
---
Lotus Tirta is without a doubt one of the best value hotels in Seminyak. It is located down a side alley but you are within a 5-minute walking distance of Instagrammable places like Nalu Bowls and Shelter, a yoga studio, great restaurants and shops. 15-minutes away you'll find Double Six Beach and Seminyak institution La Place which is the perfect place to watch the sunset.
The best part about this hotel is the incredibly nice and accommodating staff. They helped us organize a driver for our trip to Jatiluwih Rice Terraces and made a lot of recommendations for other places to see close by. And another great touch is that breakfast is served in your room/balcony every morning. For about $26 you get a standard double room including breakfast and if you fork out another $3 you get a pool access room.
---
Located in a prime location close to Kayu Aya, Seminyak's "eat street", this little hotel is a true hidden gem. I mean, you are within easy walking distance of the beach, Seminyak Village, the Flea Market, an array of fancy boutiques and some of my favorite restaurants in Seminyak, Sisterfields and Motel Mexicola. Does one need anything else? I know I don't.
Casa Kayu Aya offers contemporary and comfortable accommodations with an outdoor pool, 24-hour reception and security. For only $30 you get a double/twin air-conditioned room which includes free wifi and breakfast for two.
Must read >> 17 things you should know before going to Bali!
Guesthouses in Canggu
Ah, Canggu, what can I say. I love it! The land of long-haired surfers, tattooed hipsters, weekend markets and pretentious cafés. The area has become super popular over the past few years which the price of accommodation not surprisingly reflects. But you can still score a sweet deal if you look in the right area. You'll need a scooter anyway to get the most out of Canggu so don't be afraid to book a hotel a bit further from the beach.
When I moved to Bali two years ago (then got sick and had to go back to Norway after just one and a half months) this Alice in Wonderland themed apartment building was the place I called home. I loved it here and I've never slept in a more comfortable bed on my travels in Bali ever. There were mostly young people staying here at the time so we were kind of our own little community. It's the perfect place to stay if you're traveling solo and want to meet some new people.
Remember to bring a reusable bottle because The Spare Room offers free water refills so you don't have to keep buying plastic all the time. The wifi is fast and reliable which I know is super important to my fellow travel bloggers and digital nomads. There is also a small kitchenette next to the reception but I never used it so I can't tell you if everything worked or not. It can be quite hard to find this place so I recommend using Google Maps or ask around for Jl. Tanah Barak and look for the "David Surf House" sign.
I rented my room for only $18 a night which is insanely affordable in this central location. You can walk to both Batu Bolong and Echo Beach in under 20 minutes and trendy cafés like Avocado Factory, Café Organic and The Shady Shack line the street just outside. I also have to commend the lovely staff and one of the ladies, in particular, called Indra (or Indah). She came in to check on me all the time when I was very sick and even brought me fresh fruit from her village so I would have something to eat. I can't imagine there's a better budget accommodation option in Canggu!
---
Located in Canggu, about 1.5 km from the beach, Lemon Guest House offers modern accommodation with air conditioning and fast wifi. Each of the six rooms has a terrace with pool views, a fridge and a modern bathroom with a shower. Breakfast for two is also included in the price and is served in a small café across the street.
The pool is set in a beautifully manicured garden which feels like an oasis compared to the busy streets just outside. I also have to mention the extremely kind and helpful staff who are always around to assist you with anything you might need. The rooms are around $30 a night so it's not hard to understand why this place is one of the top-rated accommodation options in Canggu.
Budget accommodation in Ubud
A haven for the vegans, yogis and artists of the world. Ubud is like a vacation from your Bali holiday. It's a place where you can go to work on your mind, body and soul and recharge your batteries. Made famous overnight by the movie "Eat, Pray, Love" Ubud is now busier than ever. But I do think it is still one of the best places in Bali to get some great deals on quality accommodation.
Jawi House & Painter is probably my favorite Bali budget Airbnb I've ever stayed in. Located in an alley off of Jl. Monkey Forest you're within walking distance of everything you could possibly need. Yoga studios, art galleries, boutiques, great restaurants like Watercress and Three Monkeys, Hubud coworking space and of course the Sacred Monkey Forest. Ubud is also a great place to rent a scooter and drive around by yourself. Just 10 minutes away you'll find Goa Gajah Temple and 20 minutes away lies the beautiful Tegalalang Rice Terraces.
Putu, the exceptional host, lives with her family below the guest rooms. We rented the apartment on the top floor and could not have been happier. It is decorated so beautifully and there are palm trees and other tropical flowers outside every window.
Breakfast is included and you can choose between a few different options which Putu will deliver to your room on in the morning. She also got us the appropriate sashes to wear when visiting temples and insisted on buying us Babi Guling for dinner one night. Putu is amazing!
And the best part is that you get all this for around $27 a night! Can you believe it?
---
If you're willing to stay a bit further out of town you'll not surprisingly get a lot more bang for your buck. B.Saya is a stunning villa complex surrounded by rice fields and palm trees about 5 minutes on a scooter from Ubud Palace. This is a place where you can truly relax and enjoy the spiritual and cultural center of Bali.
B.Saya offer different packages including things like daily yoga, cooking classes and chakra healing. But if you're only after a place to stay, their villas start at $35 including breakfast. I've seen Agoda do sales with prices as low as $28.
The whole property at B.Saya is so incredibly beautiful, you just have to check it out!
Related post: The 11 most common scams in Bali + How to avoid them!
Homestays in Uluwatu
While I love the hip vibe in Canggu, Uluwatu on the Bukit Peninsula is where I feel the most at home in Bali. This is where you'll find all the best white sand beaches and some of the best surf breaks on the island. To fully be able to enjoy the Bukit you need to rent a scooter because all the cool places are kind of scattered around the west/south coast.
The location of D'padang Homestay, between Uluwatu Cliff and Padang Padang (Lauban Sait) Beach, couldn't be better. You can easily walk to both beaches in under 20 minutes. You also have some great restaurants and warungs like Suka Espresso, La Baracca and Nyoman Local Food right on your doorstep.
At D'padang Homestay you have the choice between a bright and airy standard room for around $30 a night or a bungalow with garden view for $50 a night. Both include breakfast for two. Although I'm sure you'll spend most of your time down here on the beach the property also features a pretty nice pool surrounded by sun loungers and palm trees.
---
Another one of my favorites just down the road is Bali Bule Homestay. The beautiful pool area is surrounded by free-standing rooms/small villas and an immaculate garden. The rooms usually start at around $35 a night however the last time I stayed here I only paid $25 because I booked it on sale through Agoda. Breakfast is included in the higher price and it is actually pretty good.
The staff is also lovely and very helpful. You are within easy walking distance of the famous Single Fin restaurant and bar so you don't have to worry about drinking and driving home from their crazy Sunday sessions.
Related post: Bali Budget Breakdown: How much do two weeks in Bali cost?
Keep in mind that the standards in Bali are probably not up to scratch with what you're used to at home. Even in some of the expensive resorts I've had dust under the bed, mosquitos crushed on the wall and black stuff in the shower. That's just how it is down here!
Popular Bali guides
---
Then remember to pin 😉