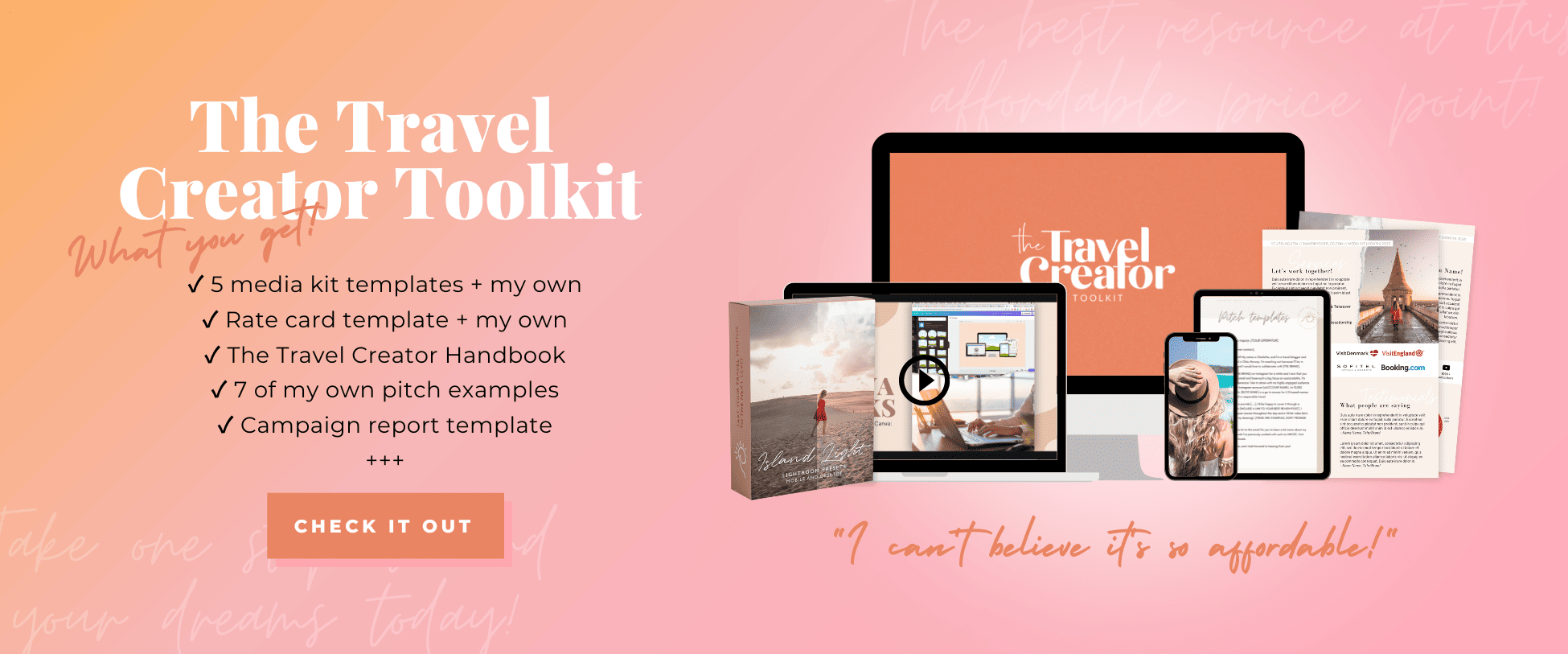 This post contains affiliate links. I will earn a small commission if you purchase through them, at no extra cost to you.
Located in the Region of Murcia on the southeastern coast of Spain, Cartagena is a historic port city with a rich cultural heritage, making it an increasingly popular stop for cruise ships.
The modern cruise port welcomes hundreds of thousands of passengers every year and the convenient location provides visitors with easy access to explore the city's ancient history, beautiful architecture and vibrant local life.
Cartagena is in my mind a bit of a hidden gem, often overlooked by most travelers coming to Spain. Both the port and city are much less busy than say Malaga or Barcelona cruise port.
So if Cartagena is one of the stops on your cruise, you're in for a treat. Let's take a look at all the best things to do in Cartagena and the top tours departing from the Cartagena Spain cruise port.
🌟 Remember, always get insurance before you travel to Spain or anywhere else. SafetyWing is an affordable subscription-based travel insurance that you can purchase even after departure. Read my complete SafetyWing review here.
Overview of Cartagena Spain Cruise Port
Upon arriving at the Cartagena cruise port Terminal Juan Sebastian Elcano, you're greeted by a stunning view of the city's harbor, lined with sailboats and yachts. The port offers various amenities and services such as tourist information, cafes, and souvenir shops for passengers to take advantage of before venturing into the city.
Cartagena Cruise Port map
Things to do close to the cruise port
From the port, it is only a short walk to reach the historic center, making it convenient to explore the many attractions Cartagena has to offer in a short space of time. To give you an idea of the distances, you can walk from the port to the Roman Theatre in only 8 minutes.
The port is also easily accessible by car or public transportation, with regular bus and train services connecting the city to other parts of Spain.
In addition to historical sites, Cartagena offers various leisure and recreational activities. If you're a water enthusiast, you can make your way to the marina for sailing, kayaking, or paddleboarding.
Or if you prefer a more relaxed experience, you can take a leisurely stroll along the harbor promenade or visit the city's local markets. I also highly recommend joining a tour to get the most out of your visit to this beautiful city and the underrated region of Murcia.
Is there a shuttle bus from Cartagena cruise port?
No there are no shuttle buses running from Cartagena cruise port because the old town and other attractions are within easy walking distance of the port.
There is a bus stop and taxi rank right in front of the cruise terminal. A bus ticket to the city center should only cost a little over €1. However, if you are able, I highly recommend you walk.
What is the main pedestrian street in Cartagena Spain?
The main pedestrian street in Cartagena, Spain is Calle Mayor. It is a lively street located in the heart of the city's historic center, lined with shops, restaurants, and historic buildings. The street is closed to traffic, making it a popular spot for strolling and people-watching.
After you exit the cruise port, keep left and walk along the marina until you see a tiled square (Plaza Héroes de Cavite) with lots of palm trees and a beautiful ornate building.
Tours from Cartagena Cruise Port
This is my favorite tour departing from Cartagena cruise port, as it is fully customizable. Run by Kim and Chiringo Tours, you get to explore the best of what the Murcian coast offers with a glass of fizz in hand.
The suggested itinerary starts with a visit to the charming fishing village of Cabo de Palos, known for the striking lighthouse that towers over turquoise coves and golden beaches.
Next, you stop for some beach time and drinks in the chiringuitos on the La Manga strip, a long sandbank developed as a holiday resort in the 70s and today a playground for wealthy Spaniards.
You also have the option to stop at one of the most beautiful beaches in the region, Cala Cortina and drive through the salt flats of Marchamalo, where you might spot a flamingo or two.
🌟 My top pick >> Coves & Beaches Private Shore Excursion
Prefer to focus on the history of Cartagena? Explore the city in style during your shore leave on this half-day tour with both an official guide and a private driver. As mentioned above, I think Cartagena is one of the most underrated cities I've ever been to and a must on any itinerary.
The tour includes highlights such as the Roman Theater (entrance included), the Naval Museum and the National Museum of Underwater Archeology, the Punic Wall and the Molinete Archeological Park. You also get to ride the panoramic elevator up to Torres Park and Cartagena's castle to enjoy the beautiful views.
Pickup and drop-off at the port or your Cartagena hotel are included.
🌟 Click here for current price and availability >> Private 4-hour Cartagena Shore Excursion
Meet a local photographer as soon as you get off the ship to capture your memories on camera, by yourself or with your loved ones. Cartagena is the perfect backdrop with its historic, colorful buildings and palm tree-lined streets.
The photoshoot only lasts for around 30 minutes so you'll have ample time to do some sightseeing as well.
And the best part is that you literally have nothing to lose as they offer a 100% money-back satisfaction guarantee. This means that if you don't like the result of your photo shoot, you can contact the company within 7 days and claim your money back!
🌟 Click here for current price and availability >> Private Photo Session in Cartagena
Top things to do in Cartagena
All the historic landmarks of Cartagena tell a fascinating story of the city's diverse past, giving visitors an immersive experience of its rich history.
Aside from the historical sites, Cartagena also boasts stunning modern architecture, a vibrant food and drink scene and lively street markets. It is a must-do Spain bucket list experience!
🌟 My top tour pick >> Whenever I visit a Spanish city I love to do a food tour, this is the one I recommend in Cartagena. Just make sure you are clear on the meeting point and make your way there as soon as you disembark.
Architecture
In the late 1800s, the mining industry in the mountains surrounding Cartagena made a handful of people very rich, and the expression of this wealth can be seen in the architecture of the historic center of Cartagena and nearby La Unión.
The 100-year-old town hall on Plaza del Ayuntamiento, one of Cartagena's most impressive modernist wonders, is a definite highlight. Take in the intricate facade, composed entirely of white marble and topped with domes coated in local zinc, and explore the inside for some much-needed time in the shade during the summer months.
A semi-shaded pedestrian street paved with distinctive blue marble tiles links the town hall with Plaza de San Sebastián to the north. It's a typically Spanish "Paseo" and I love to go for a stroll here to enjoy the architecture and browse the many boutiques.
History and Culture
With its strategic location on the Mediterranean coast, Cartagena has been a crossroads for various civilizations and an important port city throughout the centuries. Inhabited since the 3rd century BC, its historic architecture and landmarks reflect its long and fascinating history.
The highlight is by far the Roman Theatre dating back to the 1st century BC and the Punic Wall, which was built by the Carthaginians in the 3rd century BC. A fun fact is that the Theatre was first discovered in 1988 during the construction of the Centro regional de artesanía and the archaeological excavations and restorations were only completed in 2003.
I also recommend a ride on the panoramic elevator taking you up to explore the impressive Castillo de la Concepcion, a medieval fortress that offers stunning views across the city and the surrounding coastline.
30 minutes by car outside the city you'll find Bateria de Castillitos, a military fortification built as part of a defense system along the coast in the 1930s. At 250 meters you'll be met by extraordinary views of the mountainous landscape in this natural park.
🔥 Hot tip >> Visit the 4 top Cartagena sights at a discounted price with this combo ticket – the Roman Theater, Roman Forum Museum, Panoramic Lift, and Conception Castle.
Museums
Cartagena is also home to several exciting museums that cater to a variety of interests:
The Roman Theatre Museum: Displaying the well-preserved Roman Theatre and its artifacts. A must and the first stop for many visiting Cartagena.
Municipal Archaeology Museum: See some of the latest evidence of Roman settlement, dating from 300 to 700AD, in addition to everything from Neanderthal remains to Phoenician ceramics.
ARQUA, Marine Archaeology Museum: Marvel at historical artifacts from underwater sites such as the treasure of Nuestra Señora de las Mercedes, a frigate sunk in the early 19th century with 14.5 tons of gold and silver onboard.
MURAM – Museo Regional de Arte Moderno: A modern art museum that houses contemporary artworks from the region.
Spanish Civil War Museum: Housed in a massive air-raid shelter this museum is a space for the memory of more recent military history of Cartagena, which was a strategic point and primary objective of the bombings during the civil war.
Museo Militar de Cartagena: Showcases the military history of the area, featuring intriguing exhibits of military equipment. In the museum building, constructed in the late 18th century, and in the courtyard you'll find tanks, missiles, field telescopes, heavy-duty guns and all kinds of military equipment.
Beaches
In addition to its historical sites and museums, the Carthaginian coast is also known for its beautiful beaches. Relaxing on the sand after a bit of sightseeing is the best way to spend your time here. Some of my favorites include:
Cala Cortina: A beautiful, secluded beach with crystal clear waters, perfect for swimming and snorkeling.
Playa de Calblanque: Several golden sandy beaches within a protected natural park, with shallow waters perfect for a swim.
Playa del Portús: A picturesque, smaller beach nestled within a cove ideal for those seeking a tranquil atmosphere.
So as you can see, Cartagena is a must-visit destination for anyone interested in history, culture, natural wonders and beautiful coastal scenery. Whether you're arriving by cruise ship or exploring the city on your own, there's something for everyone to enjoy in this charming Spanish port city.
FAQs: Cartagena Cruise Port
Where do cruise ships dock in Cartagena?
Cruise ships dock at the Port of Cartagena, which is located about 4 km from the Old Town. The port has two terminals, and most cruise ships dock at Terminal de Cruceros.
How do I get from the cruise port to Cartagena's Old Town?
There are several ways to get from the cruise port to Cartagena's Old Town. As mentioned above, the Old Town in Cartagena is located just a 5-10 minute walk away from the port. Alternatively, you can grab a taxi or bus right outside the terminal.
Is Cartagena Spain worth a visit?
Yes, Cartagena is definitely worth a visit. I love it there! It is such a beautiful maritime city known for its rich history, stunning architecture, and beautiful beaches.
The city has a long and fascinating history, with numerous ancient ruins and historic landmarks to explore, including the Roman Theater, the Punic Wall, and the Cartagena Naval Museum.
What is the best time to visit Cartagena Spain?
The best time to visit Cartagena is from May to September when the weather is warm and sunny. However, this is also the peak tourist season, so the city can be crowded. If you prefer to avoid the crowds, you can visit in the shoulder seasons of April and October.
My personal favorite time to travel in Cartagena and Murcia in general is May-June and October-November.
How much time do I need in Cartagena?
You can see the main attractions of Cartagena in one day. The city is relatively small and easy to navigate, and many of the top attractions are located within walking distance of each other.
How to get from Corvera Airport to Cartagena?
There are several options for getting from Murcia Corvera Airport to Cartagena:
Taxi: Taxis are readily available at the airport and can take you directly to Cartagena. The journey takes approximately 30 minutes and costs around 50-60 euros.
Bus: During the summer months, May to September, there is a free direct bus service connecting Murcia Corvera Airport and Cartagena.
Car Rental: There are several car rental companies located at the airport, and renting a car is a convenient way to get to Cartagena. The journey takes approximately 30 minutes, and there are several parking options available in the city. I always book rental cars through DiscoverCars.
Private Transfer: Private transfer companies offer door-to-door service from the airport to Cartagena. The cost varies depending on the company and the type of vehicle, but it typically ranges around 100 euros.
What cruise lines visit Cartagena cruise port?
Some of the major cruise lines that visit Cartagena include:
Norwegian Cruise Line
Celebrity Cruises
Saga Ocean Cruises
Princess Cruises
Costa Cruises
AIDA Cruises
Fred Olsen
Windstar Cruises
More Spain travel guides
---
Remember to pin for later 😉