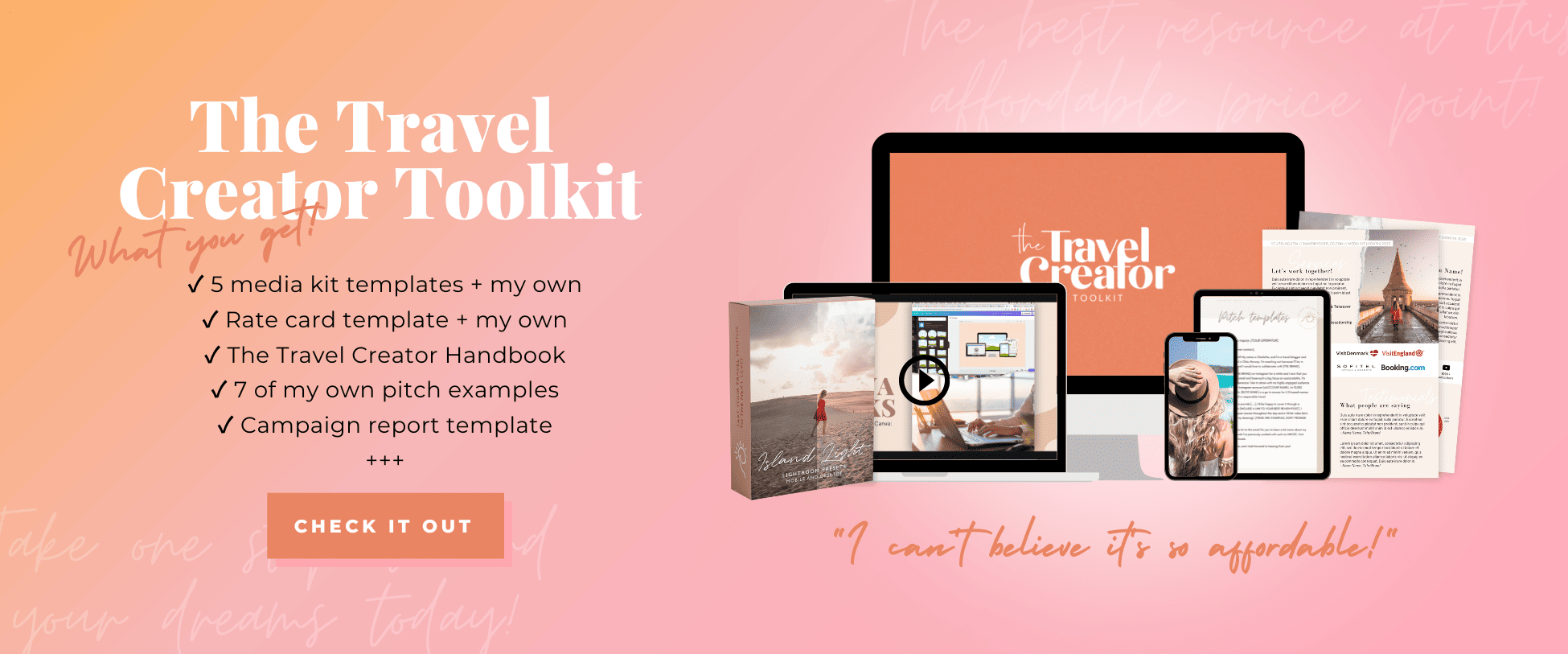 This post contains affiliate links. I will earn a small commission if you purchase through them, at no extra cost to you.
According to World Tourism Organization's International Tourism Highlights report, Spain is the second most visited country in the world, with over 83 million visitors in 2019. In a country with 48 UNESCO World Heritage Sites and, several thousand castles and too many beaches to count, that doesn't come as a surprise.
We often read about over-tourism in Barcelona and we've all heard about Madrid, Marbella and Alicante, right? But what about some of the lesser-known hidden gems in Spain? Are there any secret spots left?
The answer is yes! One of the reasons why I love Spain is its abundance of hidden towns and villages, many of which are well off the beaten tourist track. As an introvert, I'm not much of a big-city person and I steer away from large crowds of people whenever I can. I'm always on the hunt for places where you can walk down the street without having to duck from selfie sticks and bump into people at every corner. And I bet many of you love those places too!
So here are 12 of Spain's "secret" towns and villages that (probably) aren't on your bucket list yet, but definitely should be.
🌟 Remember to always get insurance before you travel to Spain or anywhere else. I recommend Safetywing, an affordable subscription travel insurance that you can purchase even after departure. Check out my full review here.
1. Albarracín
Set in the middle of a wild, rocky landscape, on a curve of the Guadalaviar river, the peachy-colored, fairytale-esque village of Albarracín is one of the most beautiful places to see in Spain. In fact, it has been voted the most beautiful small town in Spain several times.
Located in the Province of Teruel, about three hours due east of Madrid, Albarracín really gives you the feeling of stepping back in time. Despite its small size, it's well worth setting aside at least half a day to explore.
As you wander through the cobbled streets, be sure to stop by Casa de la Julianeta and Casa de la Calle Azagra, two of the best-preserved buildings in the village. Other highlights include the Cathedral of El Salvador, Plaza Mayor and Torre del Andador which boasts incredible views of the town and surrounding area.
---
2. Alcalá del Júcar
Set on a rocky slope that overlooks the Jucar River, Alcalá del Júcar is truly one of Spain's hidden gems. Due to the river, fertile fields and unique location, which allows easy defense, there have been settlements here since ancient times. And it's that location that makes Alcalá del Júcar such a special place to visit today. With a castle/fortress on top of a huge rock, charming white houses built into the rockface and a Roman bridge crossing the river below, the little town is a magnificent sight.
Aside from going for a stroll through the windy streets, one of the most interesting places to see is the Cave El Diablo, a makeshift museum/bar. There are various rooms and artifacts to explore, giving you a glimpse of the history and local life in Alcalá del Júcar. Finish the day off with a visit to the 12th-century castle that boasts panoramic views of the town and surrounding area.
---
3. Babia
Calling all nature lovers, Babia is a must on your Spain bucket list! Located in the northwest of Castilla y León, the Babia region, including the villages of Cabrilanes and San Emiliano, was in 2004 declared a Biosphere Reserve. With peaks of over 2,000 meters, such as Peña Ubiña at 2,417 meters, The Cantabrian mountains that separate Asturias from León, mark the reserve's northern limit.
The unique landscape of snow-clad peaks, rock fields, vast valleys and glacial lakes, makes this area a paradise for avid hikers and mountaineers. Click here for information about all the different hiking trails this beautiful part of the country has to offer.
---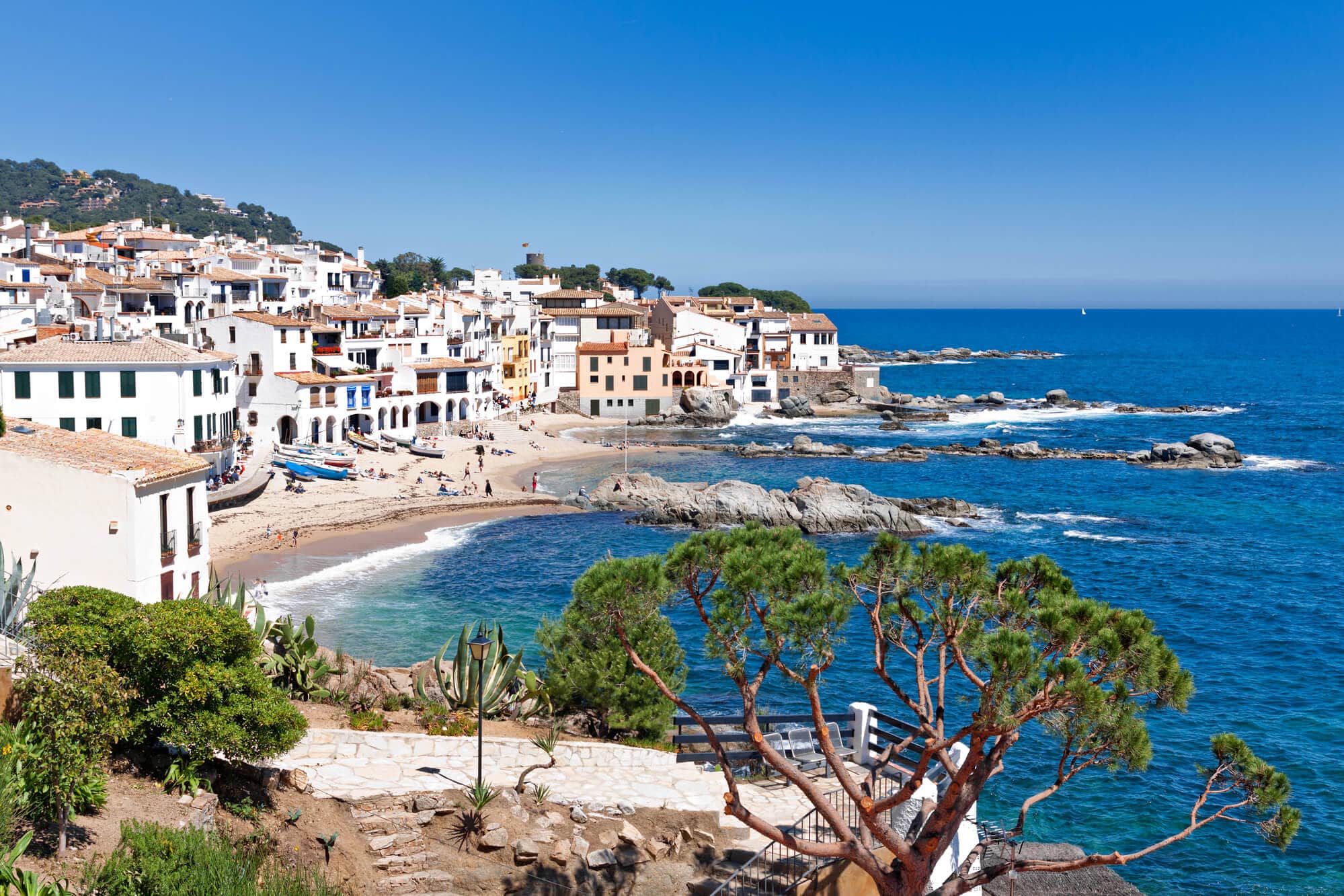 4. Calella de Palafrugell
Thanks to its whitewashed houses, maze-like cobbled streets, wooden fishing boats lining the harbor and an abundance of little coves and bays, Calella de Palafrugell is one of the most beautiful towns on the Costa Brava.
Located in the Girona Province, about 125 kilometers north of Barcelona, it is one of three coastal towns belonging to the municipality of Palafrugell, the other two being Llafranc and Tamariu.
Beautiful sandy coves and bays are the main drawcards of the area, with the beaches of Port Bo and En Calau located just south of the town center. Another gem worth visiting is the botanical garden at Cap Roig where you'll also find the beautiful beach of El Golfet close by.
Travel back in time and discover Roman and medieval history on this full-day tour departing from Barcelona. You'll visit Calella de Palafrugell along with Girona and other beautiful slops along Costa Brava.
---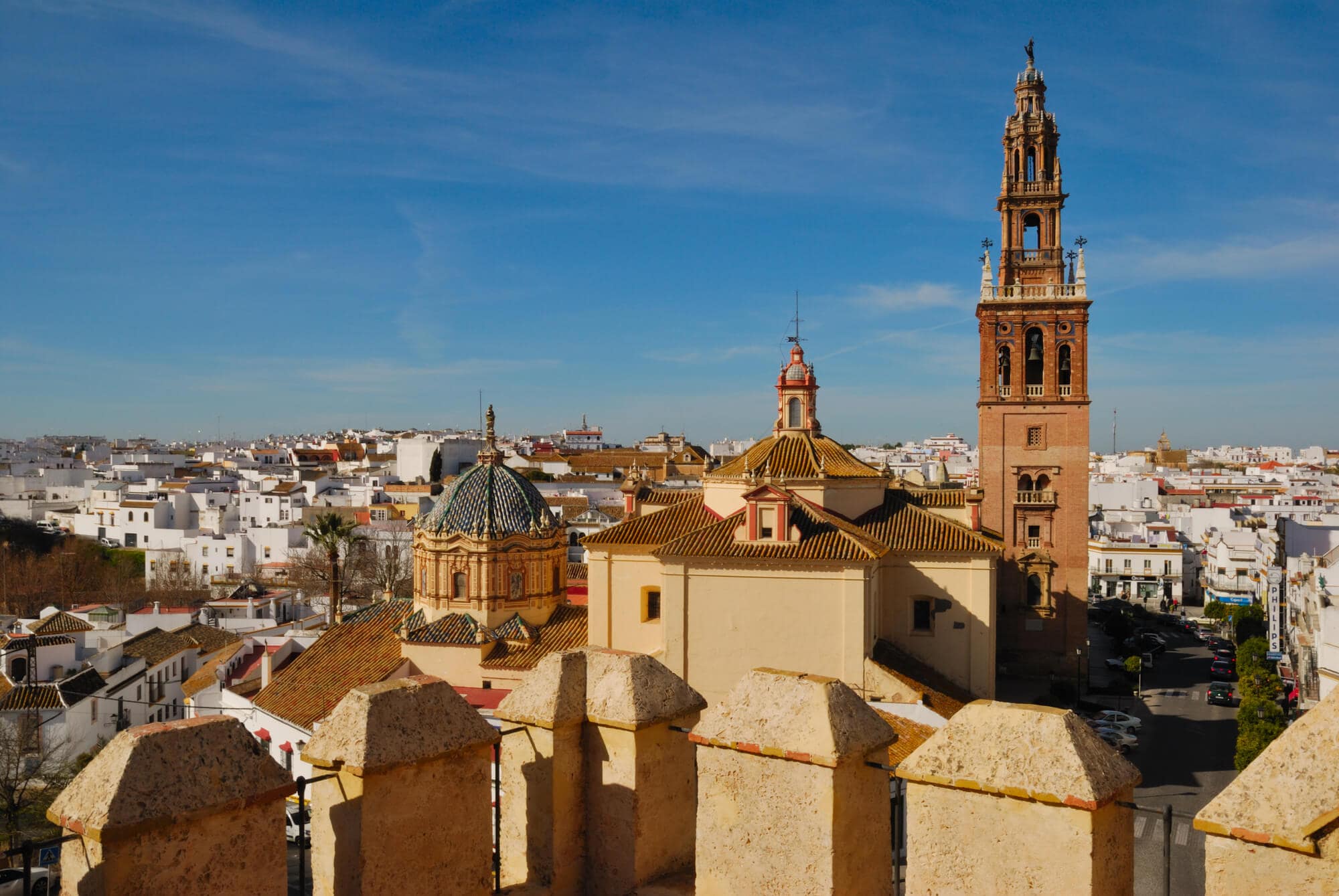 5. Carmona
Often overlooked in favor of its more popular neighbors, Carmona is a hidden gem in Andalucía. Dating back to pre-Roman times, it is one of the oldest cities in mainland Europe and the perfect day trip from Sevilla.
Traces of this rich history can still be seen today in its palaces, majestic Mudéjar churches, Moorish forts, city walls and a Roman necropolis containing over nine hundred family tombs, dating from the 2nd century BC to the 4th century AD.
Carmona's most imposing landmark is a Moorish fortress called Alcázar de la Puerta de Sevilla. Today, all that remains of the palace that once stood inside the Alcázar is the Prisoners' Hall. The fortress itself is still worth a visit, you'll get beautiful views over Carmona from the Tower of Gold.
Another gem in Carmona is the Parador de Carmona, a hotel built over the ruins of a stunning fortress perched on a cliff high above the town. You have to see the breathtaking view from their balcony and the Moroccan-inspired interior courtyard is the perfect location for a photoshoot.
🌟 Explore Carmona and the Roman Necropolis on this guided half-day tour departing from Seville.
---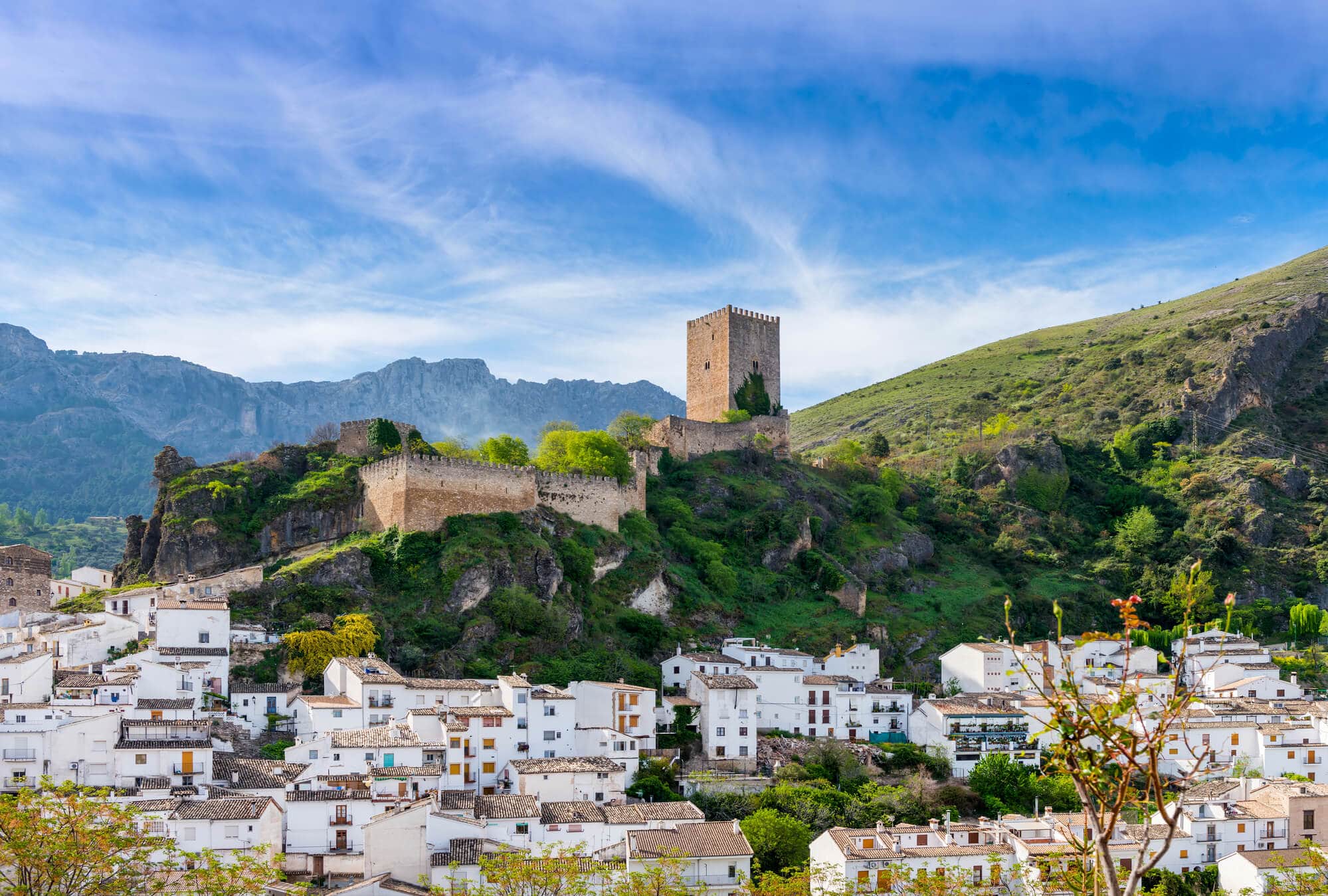 6. Cazorla
Set within Sierra de Cazorla, a UNESCO biosphere reserve and the largest protected natural space in Spain, surrounded by olive groves and with a rugged mountainous backdrop, Cazorla is one of Andalucía's most striking villages.
Towering above the whitewashed houses is the Castle of la Yedra, also known as the Ivy Castle, which houses the Upper Guadalquivir Museum of Arts and Popular Customs. Other highlights include the Town Hall in the beautiful Renaissance-style former Padres Mercedarios Convent, Plaza de Santa María and Las Cadenas Palace.
If you're craving a little adrenaline rush, you might want to go kayaking or rafting on the Guadalquivir River. There are also many hiking and biking routes in the area as well as roads suitable for 4×4 vehicles.
---
Check out these popular tours!
---
7. Cerdanya
Cerdanya, a region of the Pyrenees that spans both France and Spain, is another hidden gem still unknown to many international visitors. It is one of the widest alpine valleys in Europe and because of its varied and abundant flora and fauna, the Cadí-Moixeró Natural Park was created in 1983.
While Puigcerdà is the region's main town and the base for most hikers and mountain bikers, nearby Llívia is of special interest, especially during summer. Despite being part of Spain, it's actually surrounded by France, and to get there you have to drive almost two kilometers into France.
During the colder months, skiers and snowboarders can hit the slopes of La Molina and Masella.
---
8. Cudillero
While Cudillero receives a lot of visitors from neighboring regions during the summer months and might not exactly be considered secret Spain anymore, it is one of my favorite seaside villages in the country. And most people I asked when researching for this article had never heard of it before, so I decided to include it.
Set on the rugged Asturian coast, tucked between steep hills and sandy coves, Cudillero is an old fishing village. Pastel-colored houses cascade down the hillside, creating a semi-circle around a tiny inlet. There are numerous viewpoints on top of the hill from which you can marvel at the incredible views and Cudillero's historic old town.
Places of interest in Cudillero include the Chapel of Humilladero, the lighthouse, fishermen's taverns, Plaza de la Marina and Quinta de Selgas, a 19th-century palace heavily influenced by Italian and French architectural style.
I highly recommend going for a stroll up to the lighthouse of Cudillero. It's not too strenuous and you'll be rewarded with stunning views across the coast. Complete your stay with lunch or dinner at the seafront-facing square which is full of seafood restaurants. Some are far better than others so do some research.
---
9. Lastres
Set in between sea and mountain on the Asturia coast, about one hour east of Cudillero, this small fishing village stands out for its steep cobbled streets and pastel-painted houses. Belonging to the municipality of Colunga, Lastres is still largely untouched by mass tourism, which means you can have it almost all to yourself if you visit outside the summer season.
If you have seen the famous Spanish tv-series Doctor Mateo, an adaptation of the British series Doc Martin, Lastres is no stranger to you. The village boasts spectacular mountain scenery, gorgeous beaches, great tapas bars and attractions such as the Church of Santa María de Sábada and the Chapel of San Roque.
From the San Roque viewpoint, located at one of the highest points in Lastres, you'll get panoramic views of the colorful village, the beaches, the Sierra del Sueve mountain range and the Picos de Europa.
Another place worth stopping by in the area is the Jurassic Museum of Asturias, a unique museum built in the shape of a large three-toed dinosaur footprint. The museum houses an immense collection of fossils, dinosaur bones and footprints from the local area. There are also many assembled skeletons of dinosaur species on display, such as the ferocious predator, T-Rex.
---
10. Oñati
Set within a picturesque valley, surrounded by mountains and forests of the Aizkorri-Aratz Natural Park, Oñati feels like a true hidden gem. This little medieval town, located only one hour southeast of Bilbao, is known as the "Basque Toledo" due to the number of Gothic, Renaissance and Baroque buildings throughout its old quarter.
The most prominent building in Oñati is the Universidad de Sancti Spiritus, one of the most important buildings in Basque Renaissance architecture. Founded in 1540, it was the first university in the Basque Country and schooled students in philosophy, law and medicine. Today you can visit the Mudéjar courtyard and admire its impressive plateresque facade.
Other landmarks worth a visit are the Gothic-style Roman Catholic church of San Miguel, the monastery and hospice of Bidaurreta and the large Sanctuary of Our Lady of Arantzazu, located north of town.
---
11. Peratallada
In the province of Girona, close to the beaches of Costa Brava, you'll find Peratallada – a fairytale-esque town that used to be one of the best fortified medieval villages in Spain. Most of the charming houses and buildings are built from stone carved from the moat, which still encircles part of the town. In fact, the name Peratallada means "carved stone".
As you walk through the maze-like pebbled streets of Peratallada, you may feel like you're in Italy or even France. Highlights include a castle that's over 1000 years old, several towers and defensive walls.
The center of town is called Plaça de les Voltes, an open square vaulted that is the most typical picture in Peratallada. You will find a wide variety of restaurants and artisan shops in the square.
If you visit the town on the first weekend in October, you can take part in the Peratallada Mediaeval Fair when the town's streets and squares fill with craft stalls, troubadours and medieval knights' tournaments, among many other activities.
---
12. Potes
Potes, one of the most charming villages in Spain and a true hidden gem for most, dates all the way back to the 8th century. Part of the Cantabria region and the capital of the Comarca of Liébana, Potes sits at the confluence of four valleys at a point where two rivers meet. This dramatic and excellent strategic position meant the village had a lot of power over the years.
During the Spanish Civil War, in the late 1930s, the old town was destroyed by a fire caused by the Republican side. It was later rebuilt and today, thanks to its cobbled streets, bridges and medieval tower, Torre del Infantados, Potes is the perfect place to wander around for a few hours.
🌟 This tour will take you on an unforgettable day trip to Picos de Europa and Potes. It also includes a visit to the Monastery of Santo Toribio, which is supposed to house the Lignum Crucis, the largest preserved piece of wood from the cross of Jesus.
Popular Spain guides
---
Remember to pin 😉