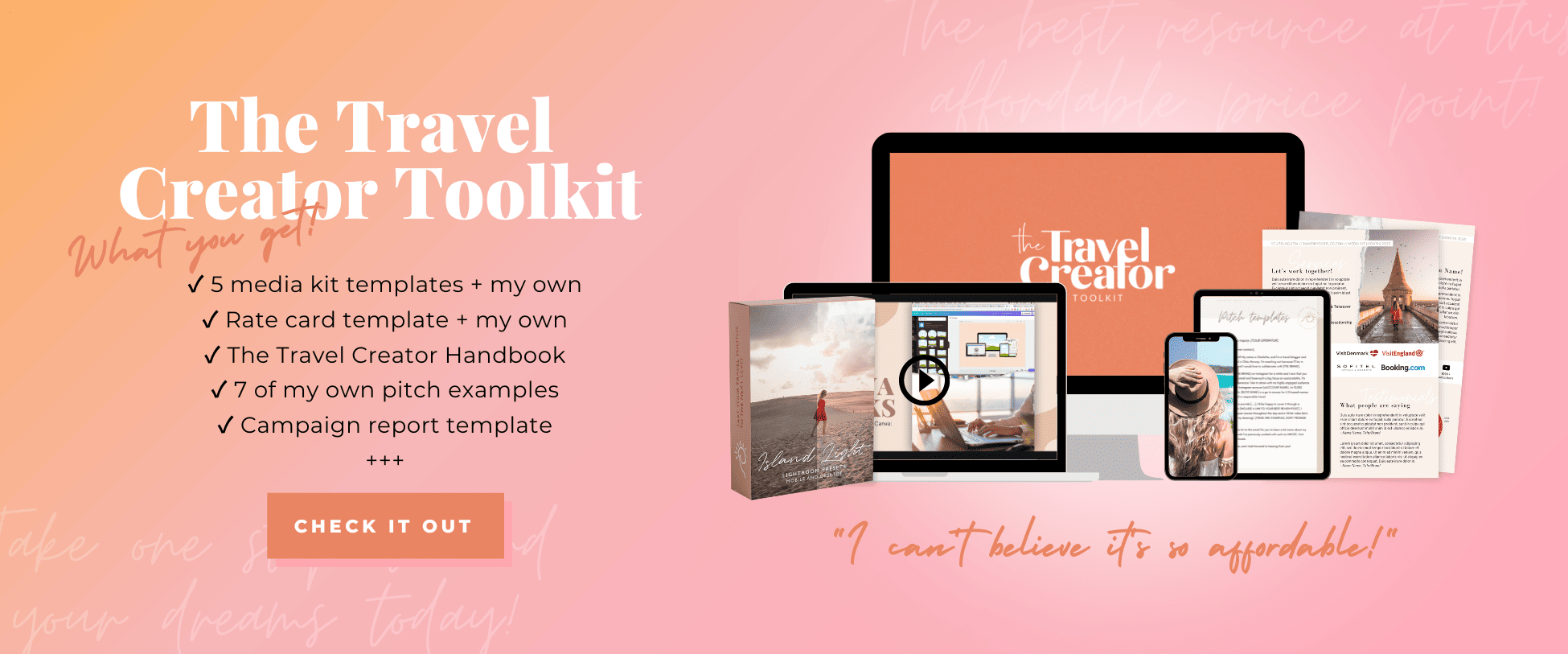 This post contains affiliate links. I will earn a small commission if you purchase through them, at no extra cost to you.
Ask anyone who has been to Bali and they'll probably mention a sunrise hike to Mt. Batur as one of the most spectacular things to do on the island. And I have to agree. But what if you didn't have to trek an active volcano in the middle of the night to experience equally amazing views? Let me tell you about a secret place in Bali called Pinggan Village.
Located in the Kintamani region northeast on the island, at an altitude of 1300 meters above sea level, Pinggan Village is a unique sight. Or the village itself isn't that special but what happens almost every day during sunrise definitely is.
I first heard someone mention the mysterious Pinggan Village back in 2013 during my third trip to Bali. They described it as the most beautiful place in Bali to watch the sunrise. I was intrigued and couldn't wait to see this phenomenon with my own eyes.
🌟 Remember to always get insurance before you travel to Bali or anywhere else. Safetywing is an affordable subscription travel insurance that you can purchase even after departure. Read my full review here.
How to get to Pinggan Village viewpoint
As always in Bali, you can ask your accommodation to arrange a driver for you, or you can book this very affordable tour that includes sunrise over Pinggan Village, Tirta Empul Water Temple, Tegallalang Rice Terraces and Ubud Monkey Forest, online ahead of time. Such great value!
Although I'm a big believer in exploring places on your own, I would not advise you to drive to Pinggan by yourself if it's your first time up there. As you reach Kintamani there are very few street lights, parts of the road are quite bad and we couldn't see any Pinggan signs, at least not in the pitch black. So the viewpoint location can be hard to find.
We were staying in Ubud at the time of our tour and got picked up at 4:30 am. Our driver was early as they often are in Bali, but he waited patiently for us outside until we were ready. If you're staying in the Kuta area your pick-up time will be around 4:00 am.
As there were no other cars on the road, the drive up went very smoothly and took 1 hour and 30 minutes. The drive back was a bit more tiresome and took about three hours with a lot of time spent in standstill traffic. But that's just how it is in Bali, the island isn't really equipped to handle the masses of tourists.
🌟 Pinggan sunrise experience
This highly-rated tour includes sunrise over Pinggan Village, a stop at Tirta Empul, Tegalalang Rice Terraces and Ubud Monkey Forest. Such good value!
Best time to visit Pinggan Village viewpoint
The best time to visit Pinggan Village viewpoint is at dawn on a clear day.
The viewpoint faces east which means it's perfect for sunrise, you won't get the same effect with the colors and thick fog for sunset. Make sure to check the weather forecast and book your tour for a day without heavy clouds or rain.
I have been there in February and August and had equally amazing experiences. Just keep in mind that during the rainy season, there are fewer clear days, though the fog might be even more striking.
Opening hours
There are no official opening hours at Pinggan Village Viewpoint as of now.
Entrance fee
There's no official entrance fee to watch the sunrise from the viewpoints over Pinggan Village. You might be approached by locals asking for a donation, however, our guide told us to ignore them.
This might change in the future as things move quickly in Bali and I'm guessing it's not long before the area is developed for tourism.
What to expect at Pinggan Village
If you are an avid photographer like me or just need a place to shoot photos for a special occasion like a wedding, Pinggan Village is the perfect place. As the sun rises the sky turns orange/pink and the thick blanket of mist slowly dissolves revealing a quaint little village ready to start the day. It's so stunning you won't believe your own eyes!
What to wear
My mum and I wanted to get out and explore straight away but our driver tried to get us to wait for sunrise in the car. Haha poor thing, he was freezing. I mean, it was around 17°C out both times, which is basically a summer evening in Norway.
I just wore some loose cotton pants and a t-shirt. I also brought a sarong to cover my shoulders just in case it got cold, but I didn't really need it. The locals on the other hand bundled up in jeans, down jackets and beanies. If it's windy on the day of your tour, then definitely wear something warmer.
Several viewpoints
There are several great viewpoints along the road leading down to Pinggan Village. One with a platform built for tourists and a few close by that haven't been developed so far. At pick up I asked our driver to take us to the best viewpoint without a platform and after some explaining and negotiating he agreed.
After about two hours of driving, while it was still completely dark outside, our driver suddenly veered off the road. I got a bit scared at first because I didn't understand why he stopped so abruptly. But as it turns out there's no parking area for this viewpoint so you just have to park along the road. And it was his first time driving there so he didn't know exactly where it was.
If you want to walk through the bushes while it is still dark to claim the best spot at the viewpoint, bring a flashlight. Or even better, remember to charge your phone so you can use the light, I wasn't that smart. There were about 10 other people already in place when we got there.
Photo tips
Remember to bring a tripod!! I visited for the first time before Instagram was even a thing and the second time I somehow managed to forget a tripod, so half my photos turned out blurry and half turned out grainy because I had to turn the ISO up.
Make sure you're ready with the right equipment and settings before the sun starts to rise. The beautiful show of colors across the sky went by so much faster than I anticipated. So if you want someone to take a photo of you, I recommend practicing in advance.
And if you have a drone, you will absolutely love this place. I can't wait to go back now that I finally have my own.
Things to do close to Pinggan Village
If you're staying in southern Bali, the drive up to Pinggan can feel neverending. Especially when you have to get up so early in the morning. So why not make it into a half or full-day tour and experience some of the other amazing sights north Bali has to offer? As mentioned above, this tour includes Tirta Empul Water Temple, Tegallalang Rice Terraces and Ubud Monkey Forest. Places that are a must while in Bali.
There are also a lot of incredible waterfalls and temples in northern Bali, some of which you can still have all to yourself if you get there early. On my first visit to Pinggan Village, we opted for a private driver. In addition to Pinggan Village, I also included Sekumpul Waterfall in our itinerary and we would have had time for one more stop as we got back to Seminyak around 2:00 pm.
If you haven't been to this area before you might really enjoy breakfast overlooking Mt. Batur and the crater lake. The food is basic but the views can't be beaten, just take a look below. I would also recommend Banyumala which is my second favorite waterfall in Bali.
Or you could skip the waterfalls altogether and visit one of Bali's most important temples Pura Ulan Danu Batur, located just 40 minutes from Pinggan. Or head east and explore the impressive Pura Lempuyang Luhur, also known as the Gateway to Heaven, another one of the most sacred temples in Bali.
Popular North East Bali tours
🌟 Pinggan sunrise experience
This highly-rated tour includes sunrise over Pinggan Village, a stop at Tirta Empul, Tegalalang Rice Terraces and Ubud Monkey Forest. Such good value!
Popular Bali guides
---
Remember to pin for later 😉